A Proposal for the Multi-Generational House in America
ABSTRACT
The American Dream of the past would have a "bread-winner," no need for affordable child care, and guaranteed retirement. While those concepts are still prevalent in some capacities, the rise of dual-income families, lack of child care, and delayed or foregone retirement creates an opportunity for the multigenerational home to reemerge as a critical housing typology in America.
To set the stage for this investigation, the house's life cycle is broken into five acts. Each act plays out a different configuration of space to the changing lifestyle of a family of six. The characters are two grandparents, two parents, and two children. By subverting the typical consumerist real estate cycle, first-time buyer, mover-upper, and down-sizer, this house considers the values gained by creating longer-lasting housing.
Image
Act I - Living Room
Digital Rendering
2021
The first act involves two young children who are attended to by the parents and grandparents. The parents both work full-time, and the grandparents are the primary caretakers of the children. The first floor is full of shared spaces, the second floor has children and grandparents, and the parents occupy the third floor with extra space for home offices and storage.
Image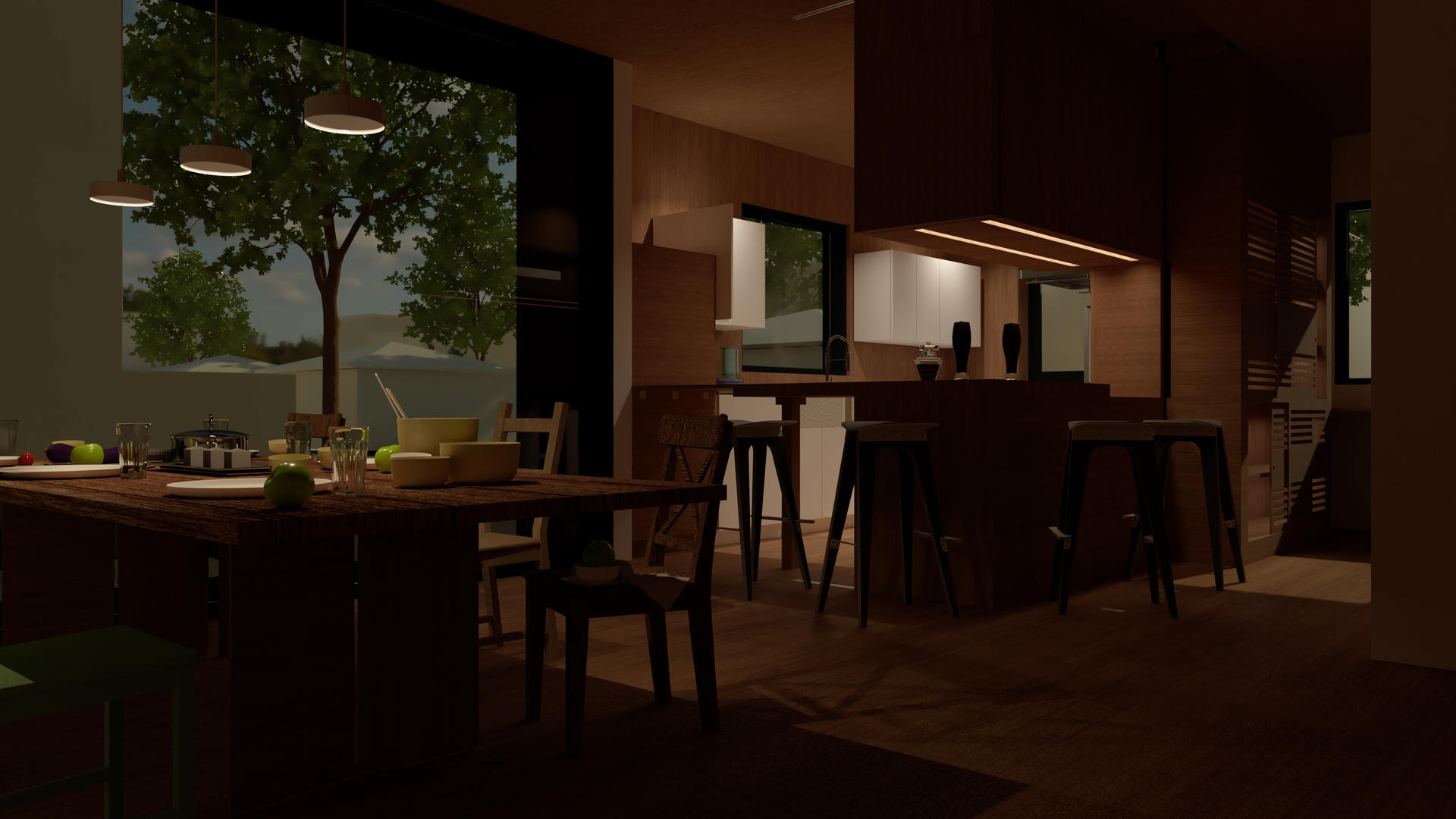 Act II - Kitchen
Digital Rendering
2021
The second act has the grandparents living on the first floor, leaning towards stairless living, the children are now old enough to want their rooms, and the parents still occupy the third floor. The children have ample space for studies and play.
Image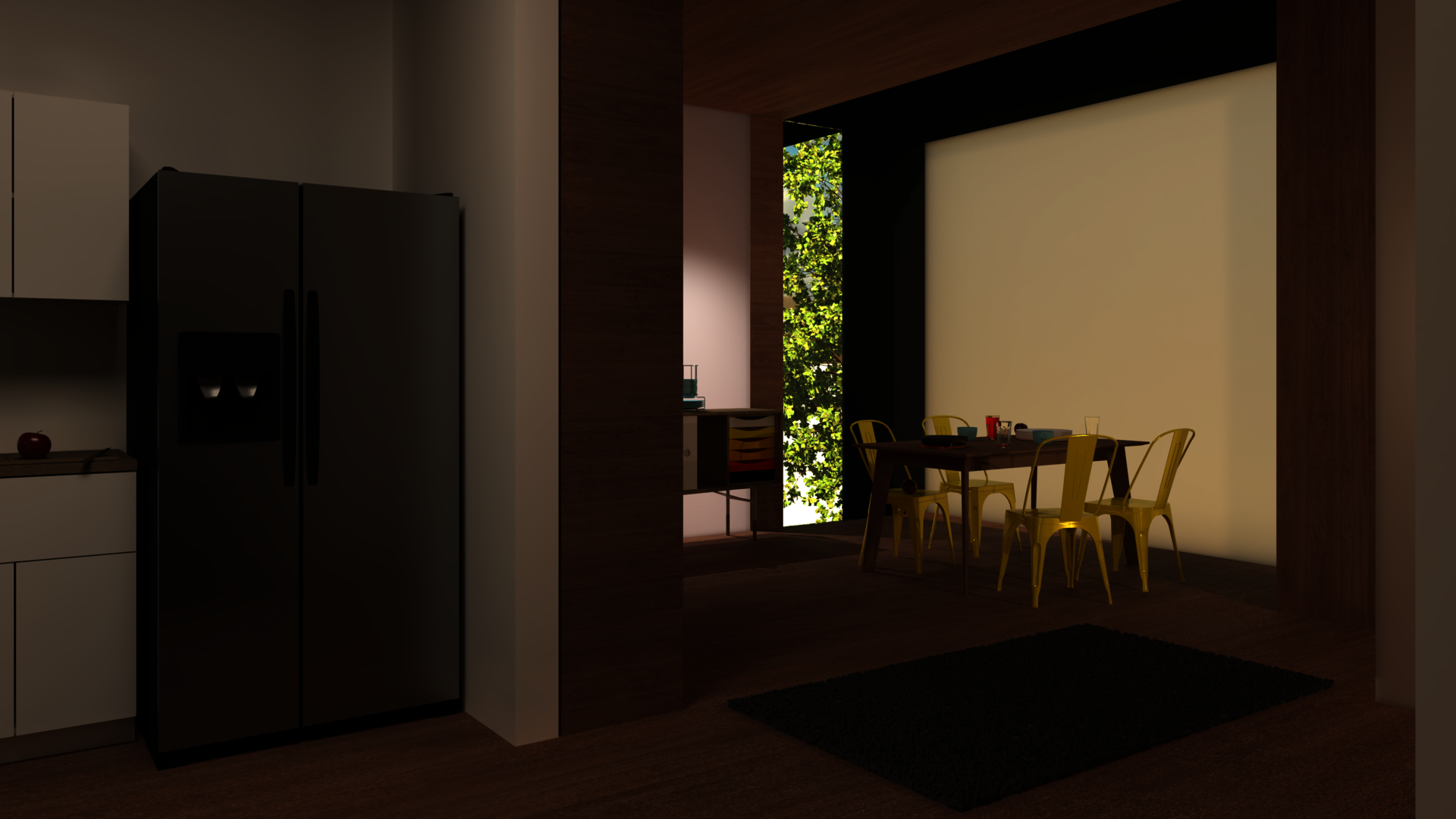 Act III - Top Floor
Digital Rendering
2021
The third act still has the grandparents on the first floor. The children have both moved out. For an additional income stream, the family decides to lease the right top two floors to tenants. This split creates a house where the parents now occupy the left top two floors with access to the first floor. 
Image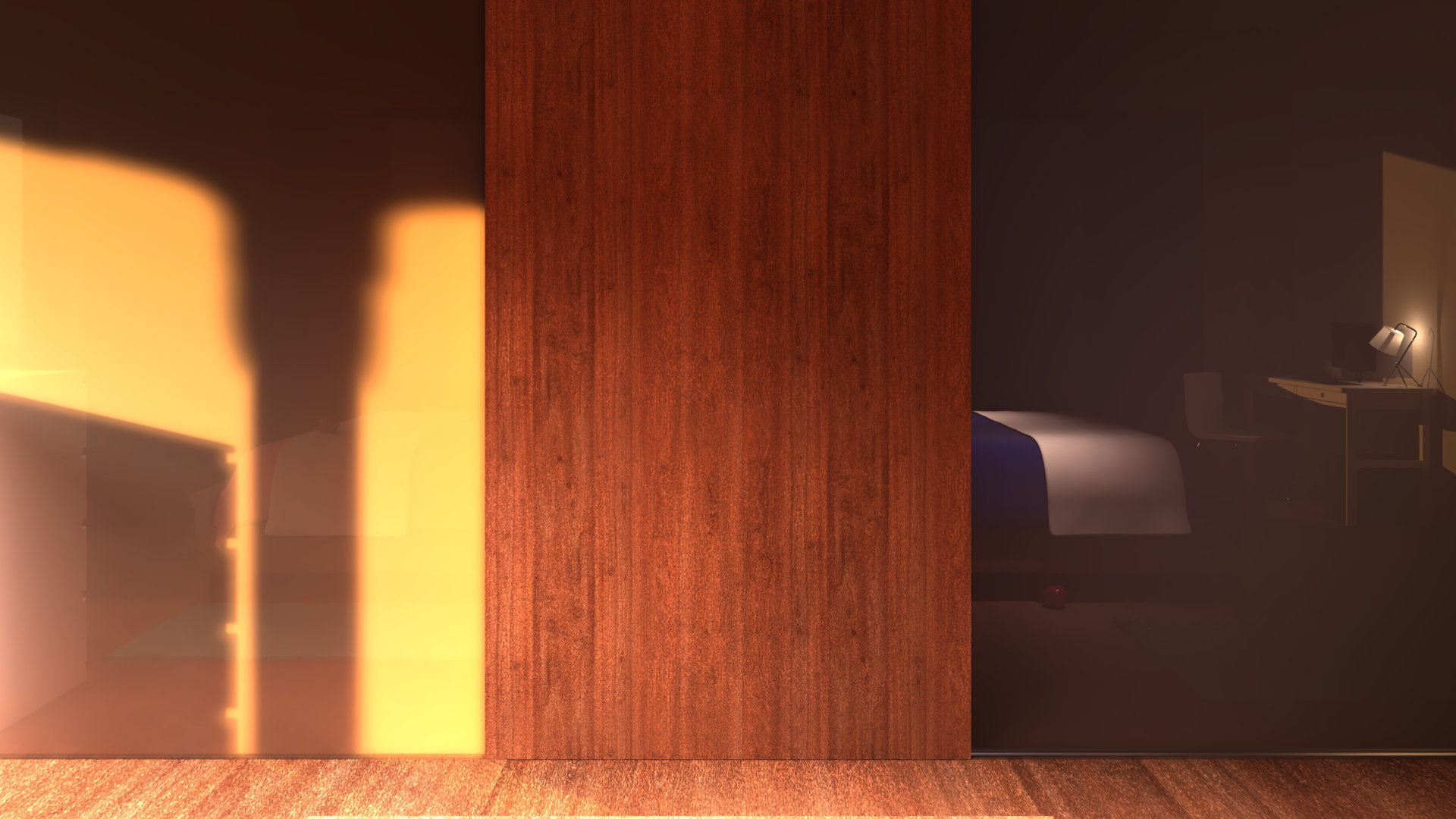 Act IV - Beds
Digital Rendering
2021
The fourth act is after the grandparents have passed away. A pair of adult children decide to move back into the house. The family no longer requires the first floor, and it is converted into a three-bedroom apartment. The family now lives on the top two floors.
Image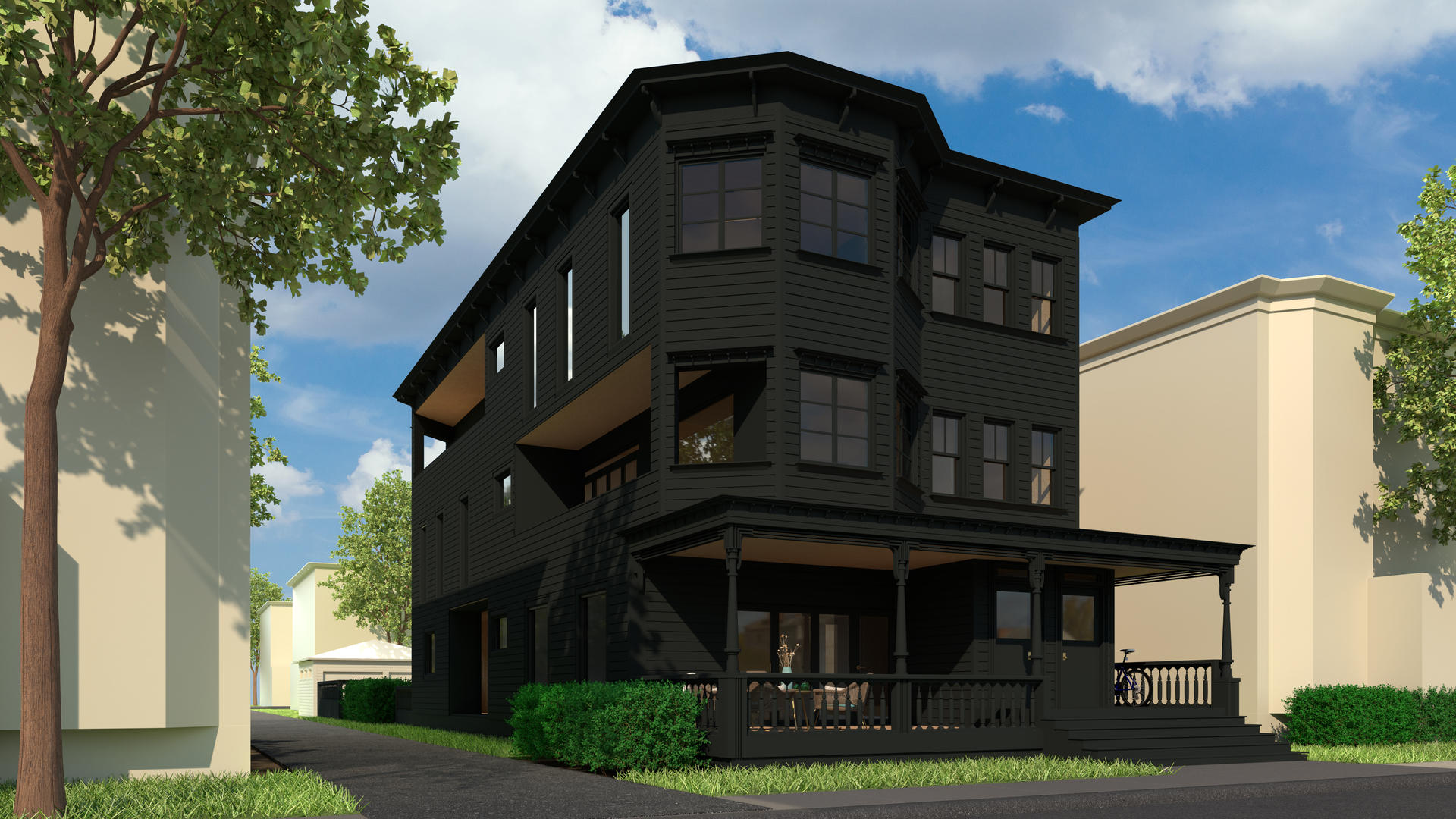 Act V - Exterior
Digital Rendering
2021
The fifth act begins the housing cycle again. This could be through the sale of the house to a new family or the same family choosing to restart the cycle.