ABSTRACT
Open Articulations invites an exchange between human and environmental worlds through cycles of improvisation, reflection, and rebirth. It is a study of how exchanges emerge, what forms they can take, how they are mediated, and how we can sustain them with each other and with our surroundings. Through our coordinated immersion in landscapes and our spontaneous creation in them through frameworks encouraging play, we channel the spirit of a jazz drummer riffing with his midnight quartet, exchanging rhythms, images, sounds, movements, and textual fragments. A gentle breath, a flickering sensation, a gesture: expressions of a specific time rooted in a specific place. 
The thesis is a window into how we experience and perceive landscapes in our own way through places that are often geographically separated, and how we find a sense of belonging in place through our improvisation and mindful presence in these spaces. Through a call and response with each other and with our own environments, we become motivated to explore new directions in our spaces, to take creative risks, and to nurture a more forgiving atmosphere, embracing our own and others' mistakes. In making participatory archives of our experiences, we open a collective space for multiple voices to be heard and explore a shared history of a territory, thus offering new ways of understanding a place and each other. Together, our voices find new resonance points, commonalities, contrasts, and tunings, and our expressions take on new meaning as a result. This in turn shapes our next engagement with the world.
Image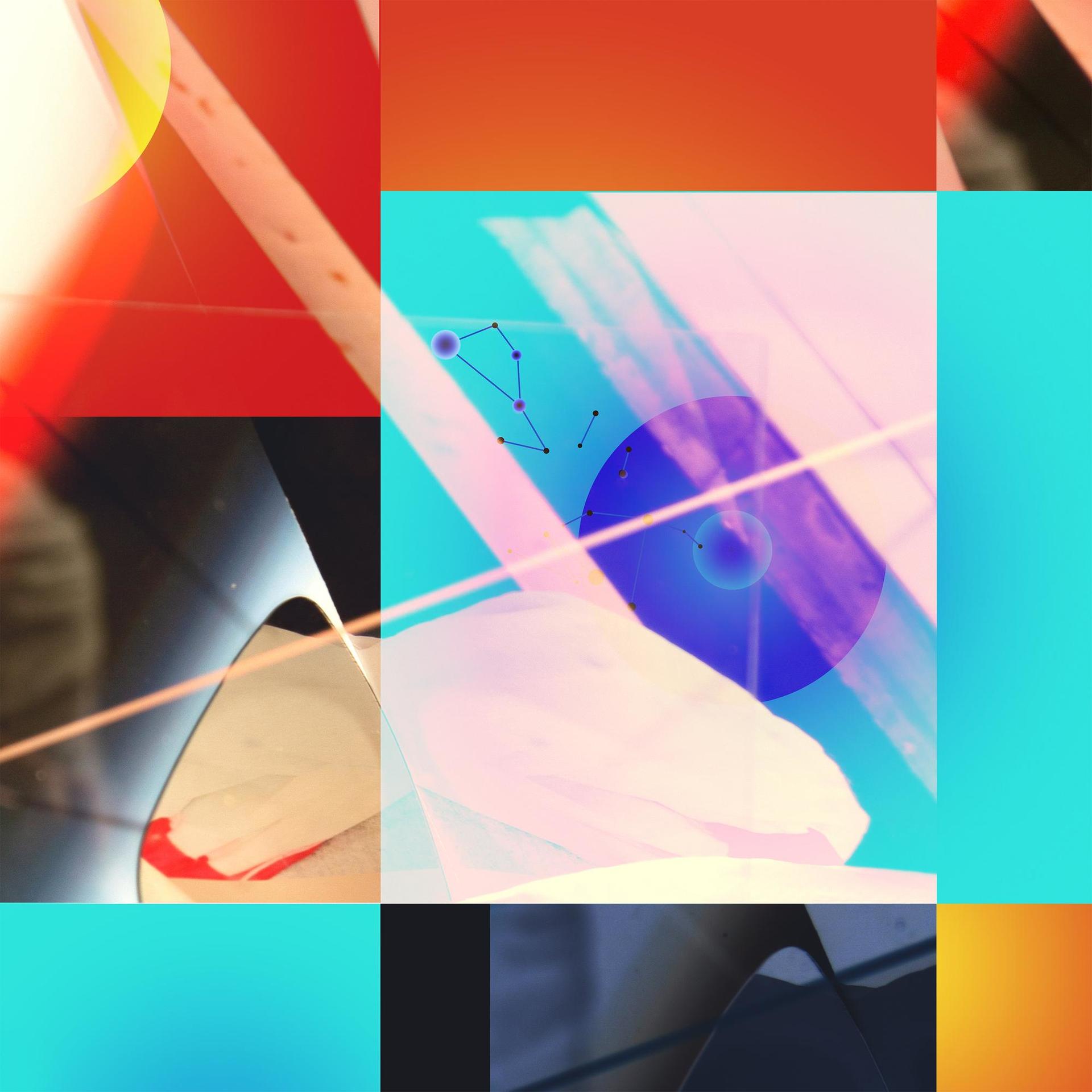 Arlia Jacket: Album Cover
2019
Design made from photographs of an upcycled jacket. Made in RISD's Graduate Form II as a daily form study. Instructor: Keetra Dixon.
Kinesthetic
Image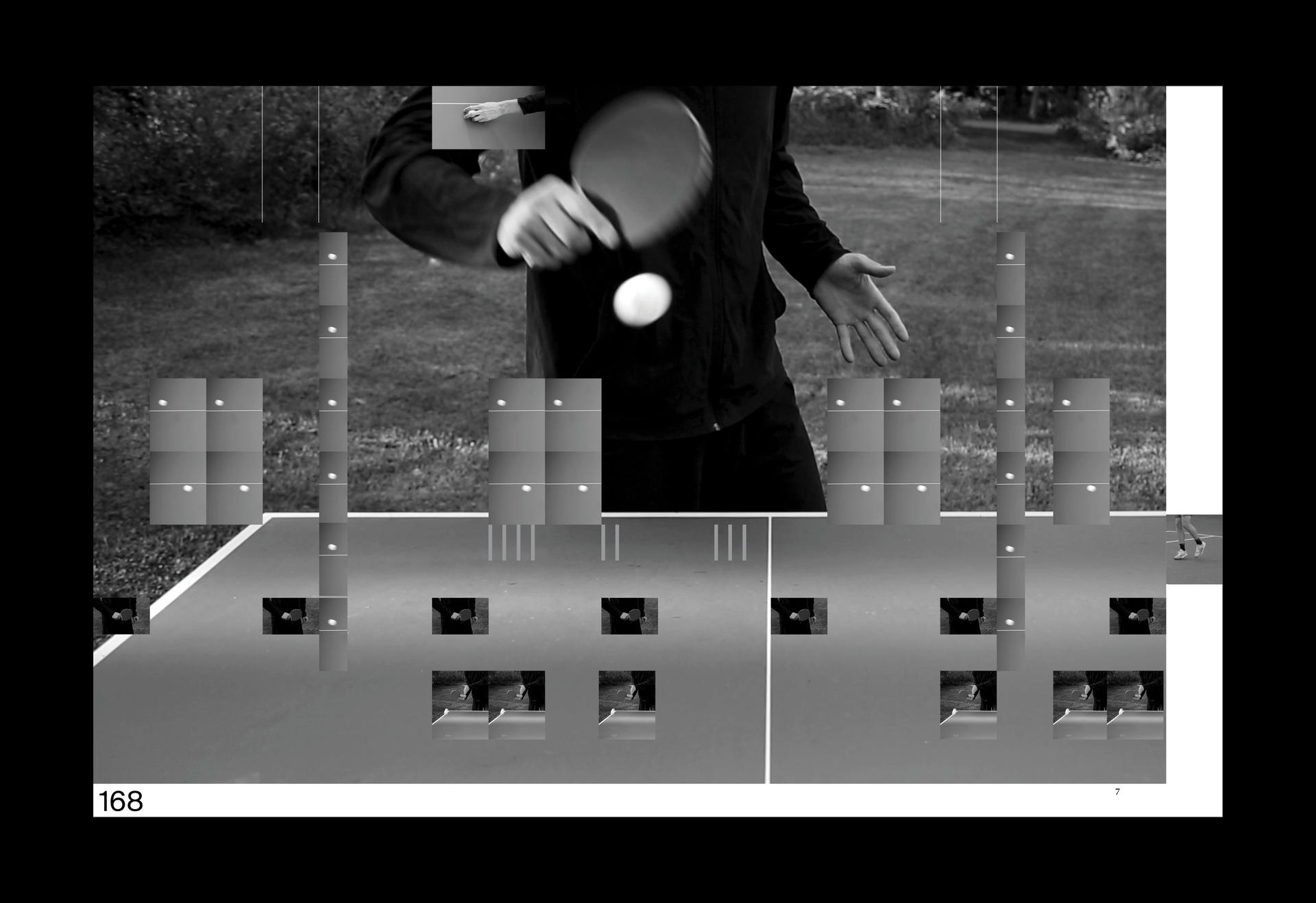 Kinesthetic
2020
Kinesthetic is a photographic project depicting my inner experience while performing routine athletic movements in and around Providence, RI. Flowing through the movements of biking, ping pong, tennis and soccer, sports that are dear to me, the spread arrangement is inspired by that of a musical passage or score, a photographic mapping of my felt emotions.
Format: 8.5" by 11", Fall 2019
8 spreads, black and white
Included in Atlas book 
RISD GD MFA class of 2021 
Image
Open Articulations
2021
A bicoastal call and response of improvised sound and dance in remote nature settings.
Image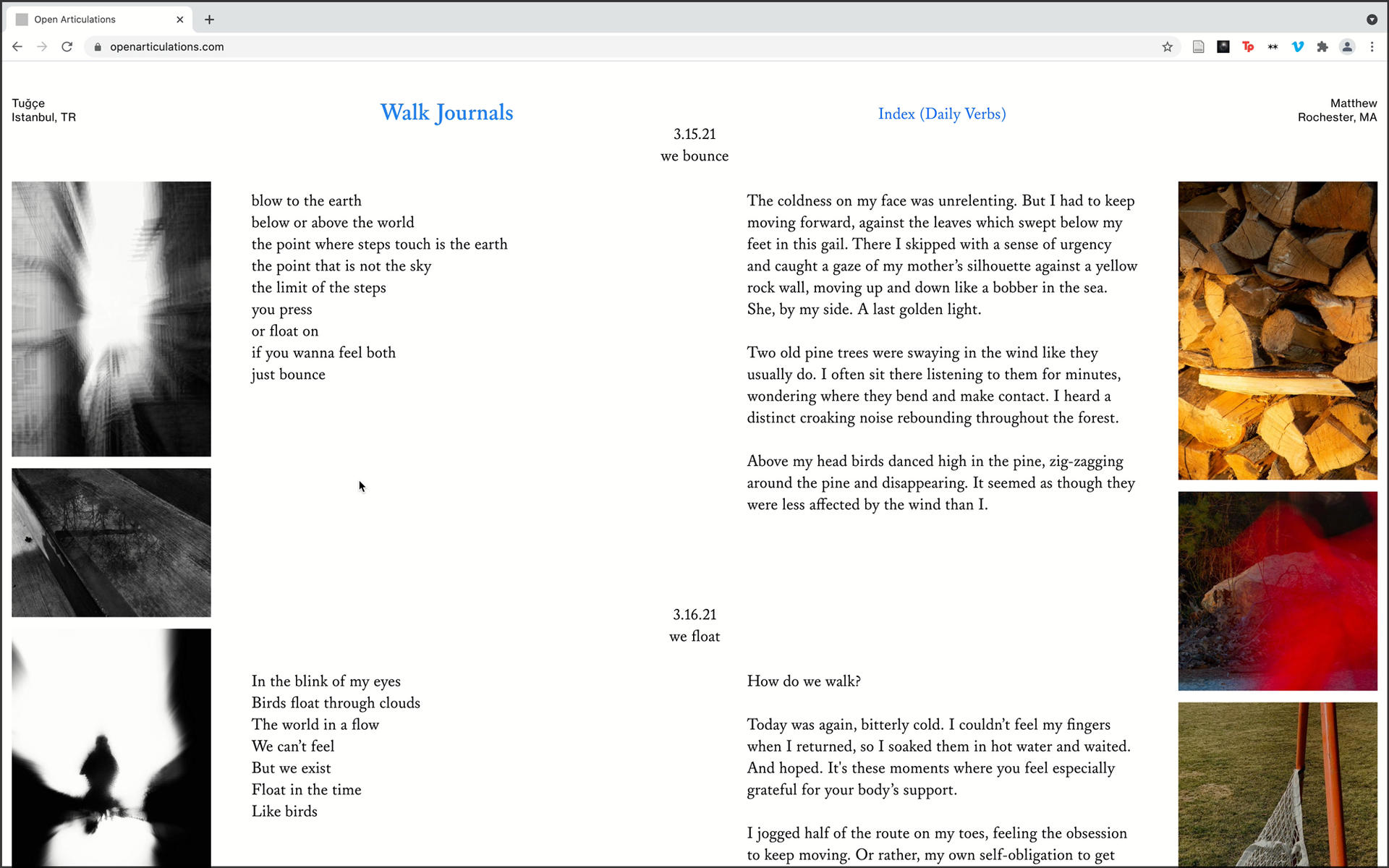 Walk Journals
2021
An archive of a daily shared walking experience that took place between myself and three friends over 14 days and across three continents.
Image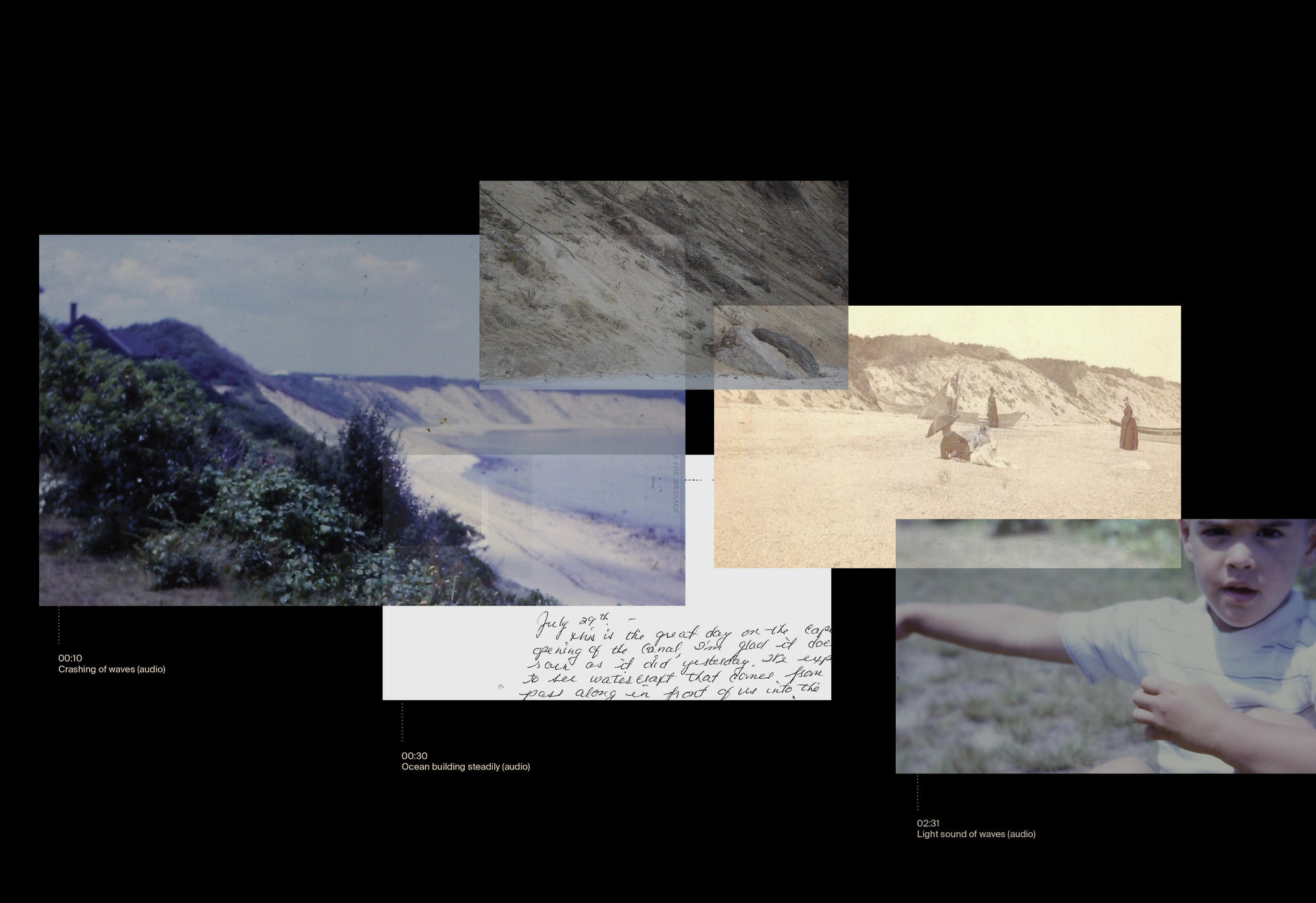 They Sink
2021
A short video depicting the erosion of the landscape on Sagamore Beach, Cape Cod, over time and the importance of the land in shaping my family identity.