Image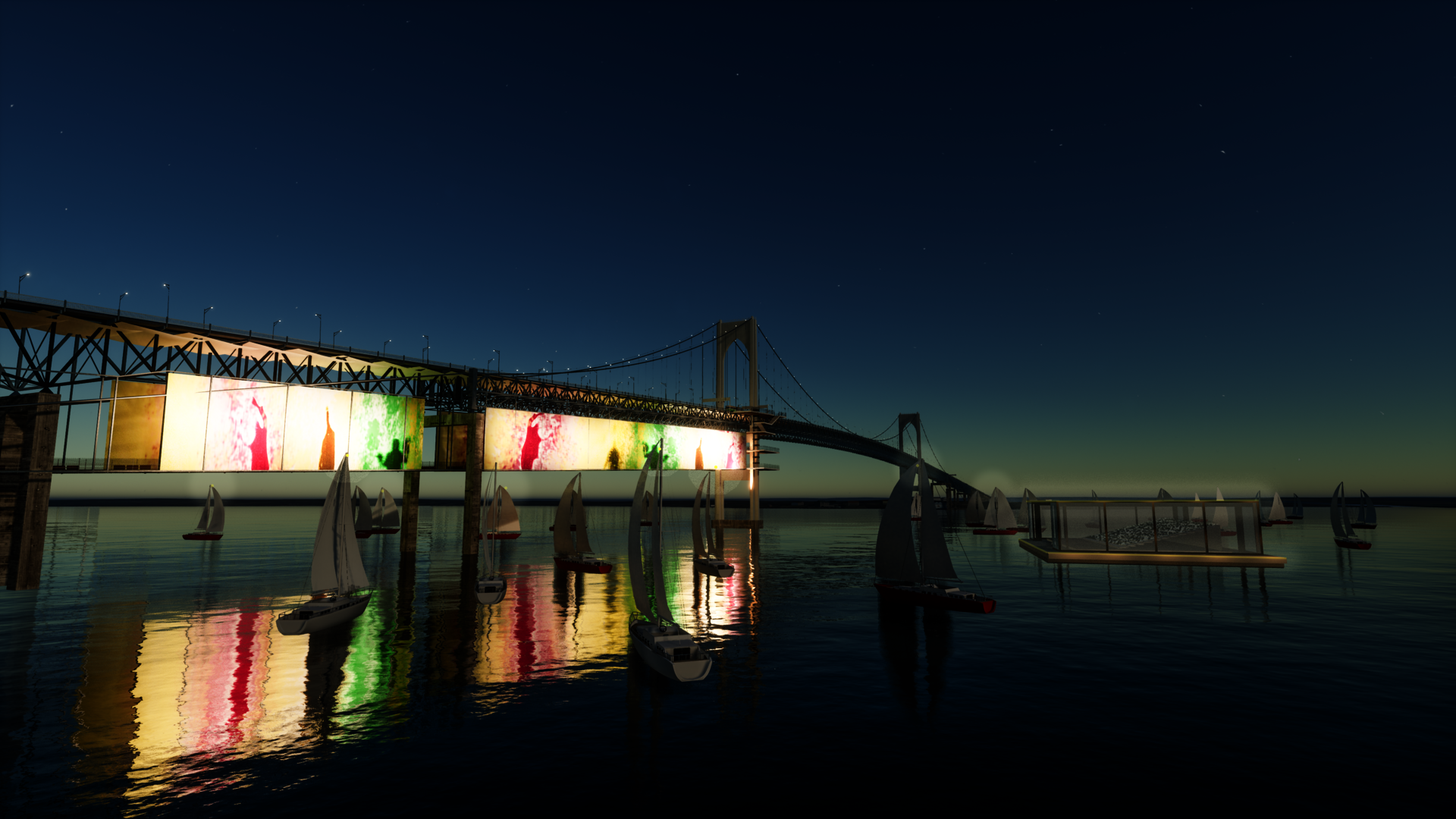 Saira Margarita Nepomuceno
Image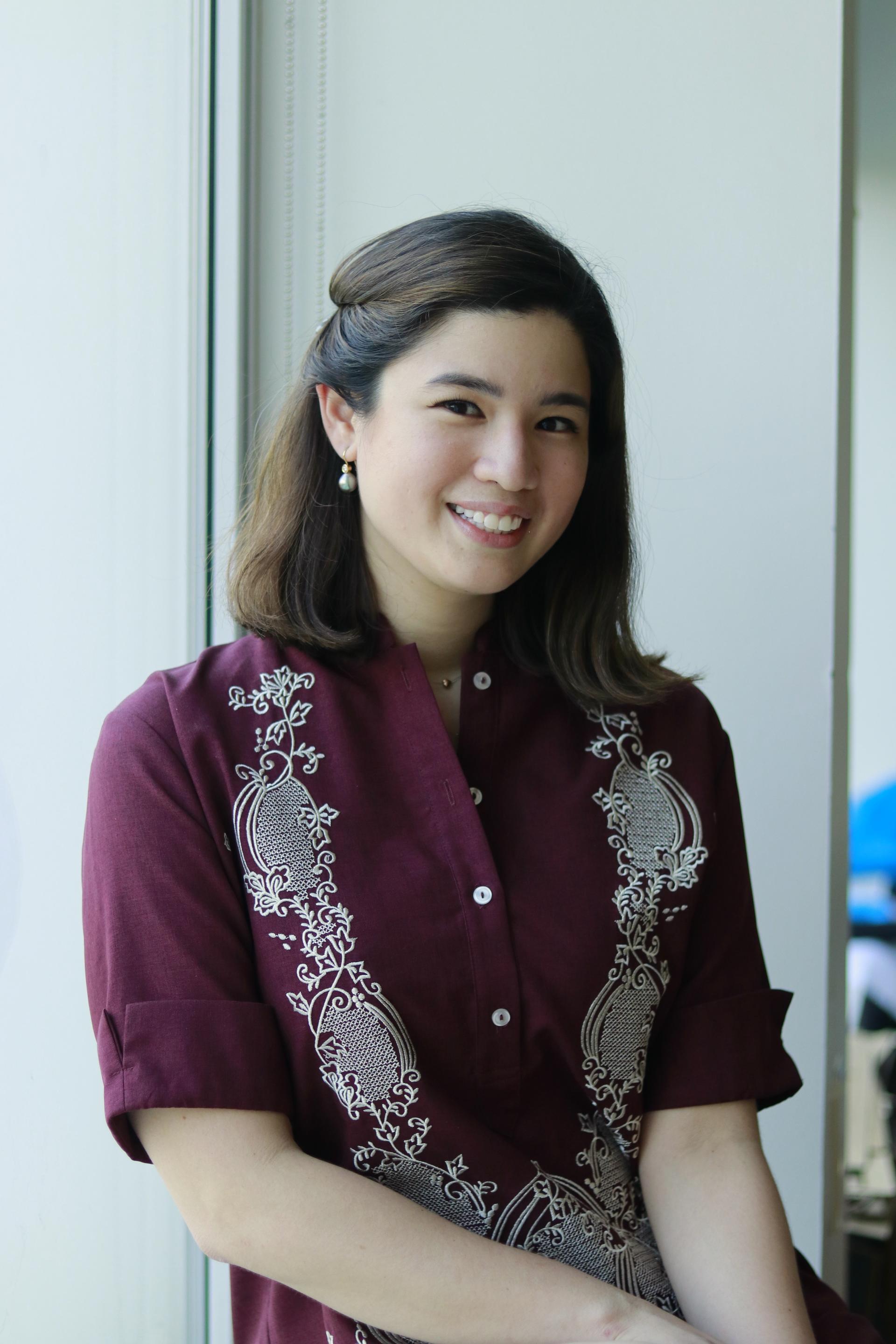 Saira Nepomuceno is an Architect from the Philippines, where she completed her Bachelor of Science in Architecture degree. A series of residential renovation projects around Metro Manila allowed her to develop an interest toward respecting existing structures and materials, which led to her taking the MA Adaptive Reuse program at RISD.
Aside from managing a small practice in Manila, the Philippines, she is a Social Media Star with 161,000 following her educational account where she creates content about Architecture.
Image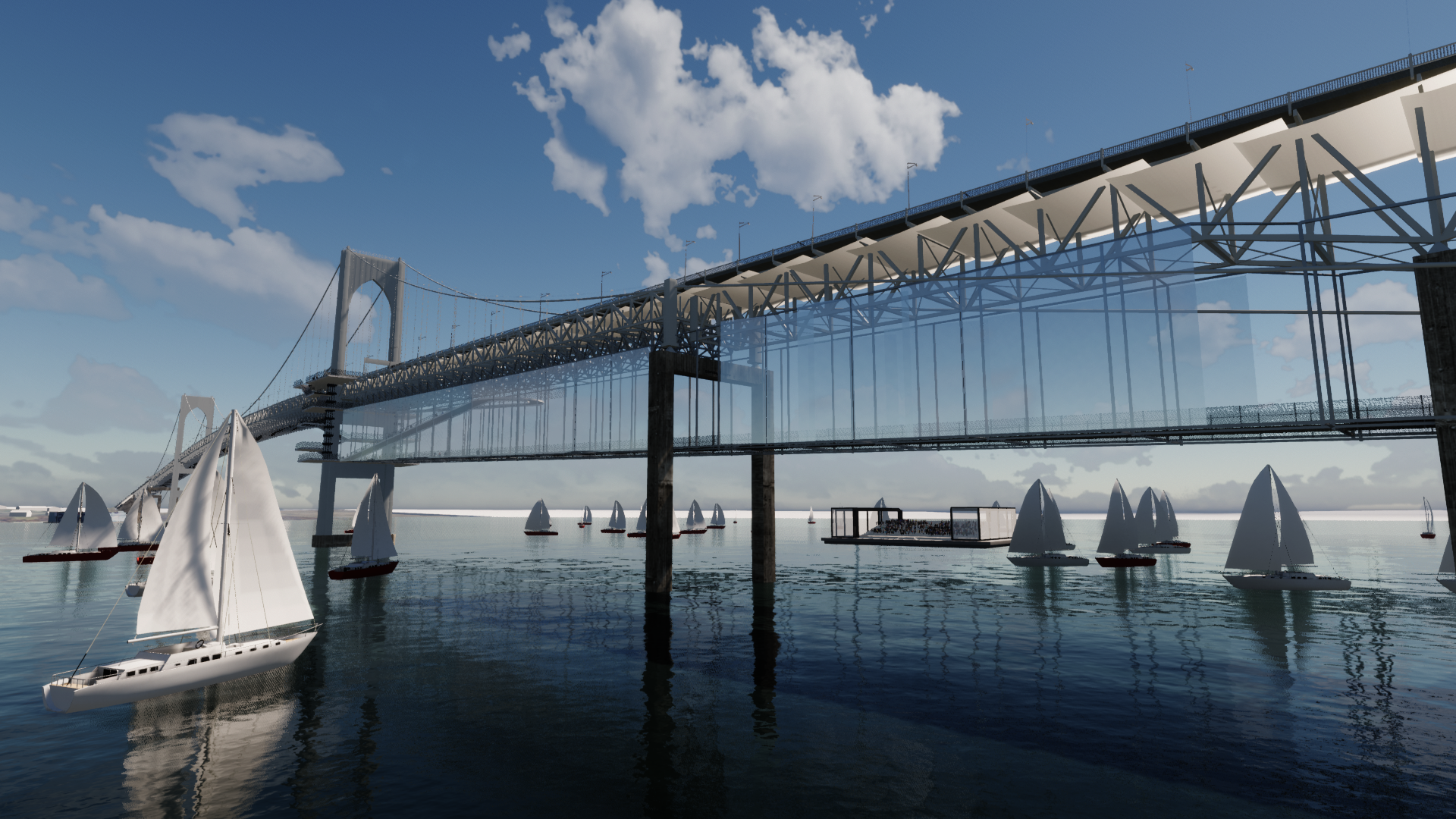 All the World's A Stage
The construction of the Pell Bridge in 1966  transformed access to Newport and contributed to its rise as a tourist destination. Today, spectacle is at the heart of this historic city from the Jazz Festival to the regattas in the Narragansett Bay that take place annually. The city is dotted with performing venues from the historic mansions to the Opera House and the Jane Pickens Theatre. We embrace this vibrancy and propose to spread the wealth of tourism to the Narragansett Bay and the North End.
Image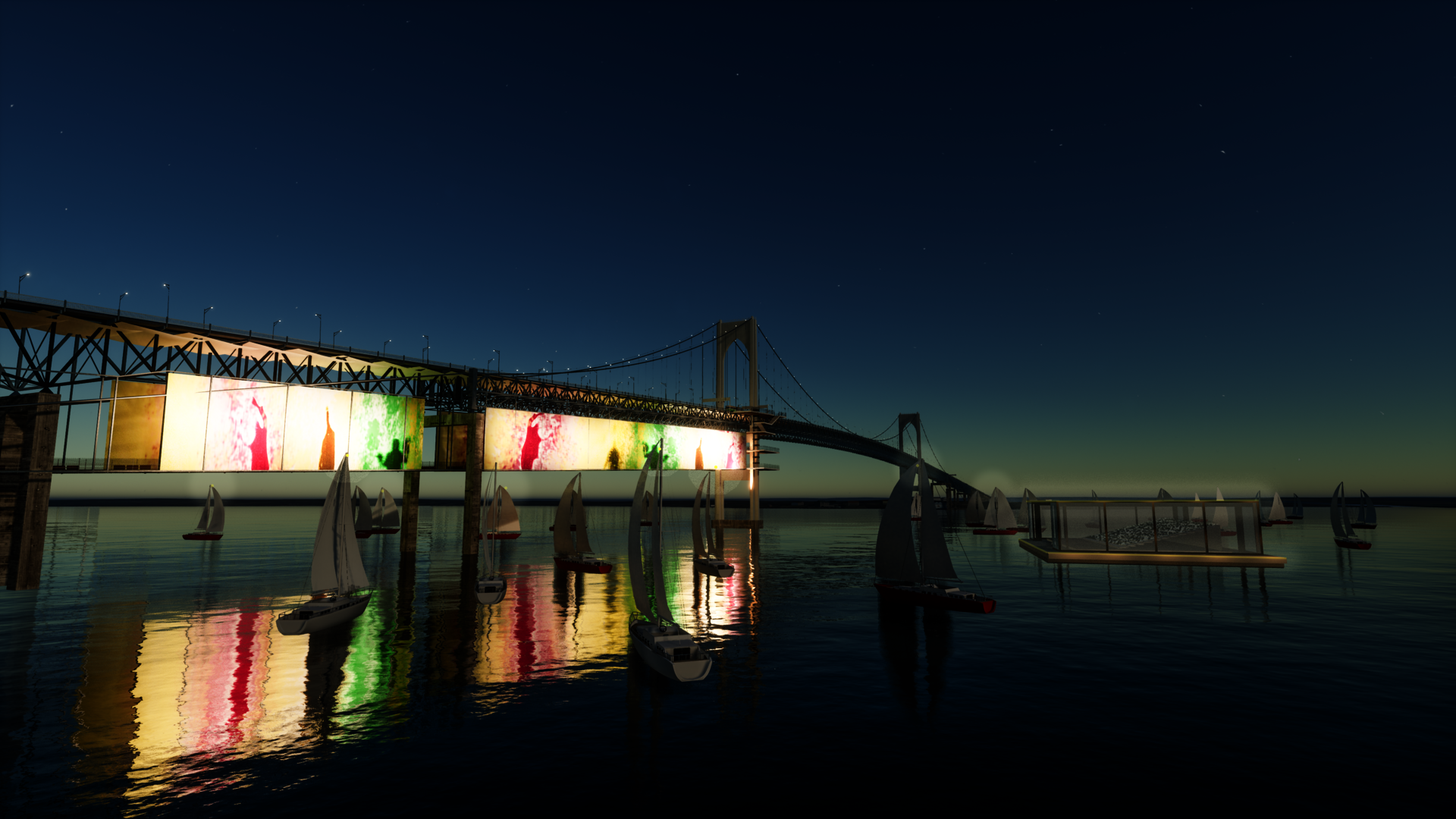 Our proposal for the addition of bike and pedestrian access assumes Shakespeare's line that "all the world's a stage." We propose a scheme of public spaces celebrating the spectacle of the everyday. Through technology and some simple hardware, we also provide the ability to transform a section of the bridge into the world's largest outdoor theater - viewable and accessible from one's boat or a seat in a new floating amphitheater. A new bus stop on the bridge will make accessible this new venue in open air - an addition to the many free attractions in Newport such as the Cliff Walk and Fort Adams. We embrace the iconic nature of the Pell Bridge by looking to the original structure as the main spine of the design, mimicking its architectural language and making statements through it. 
Image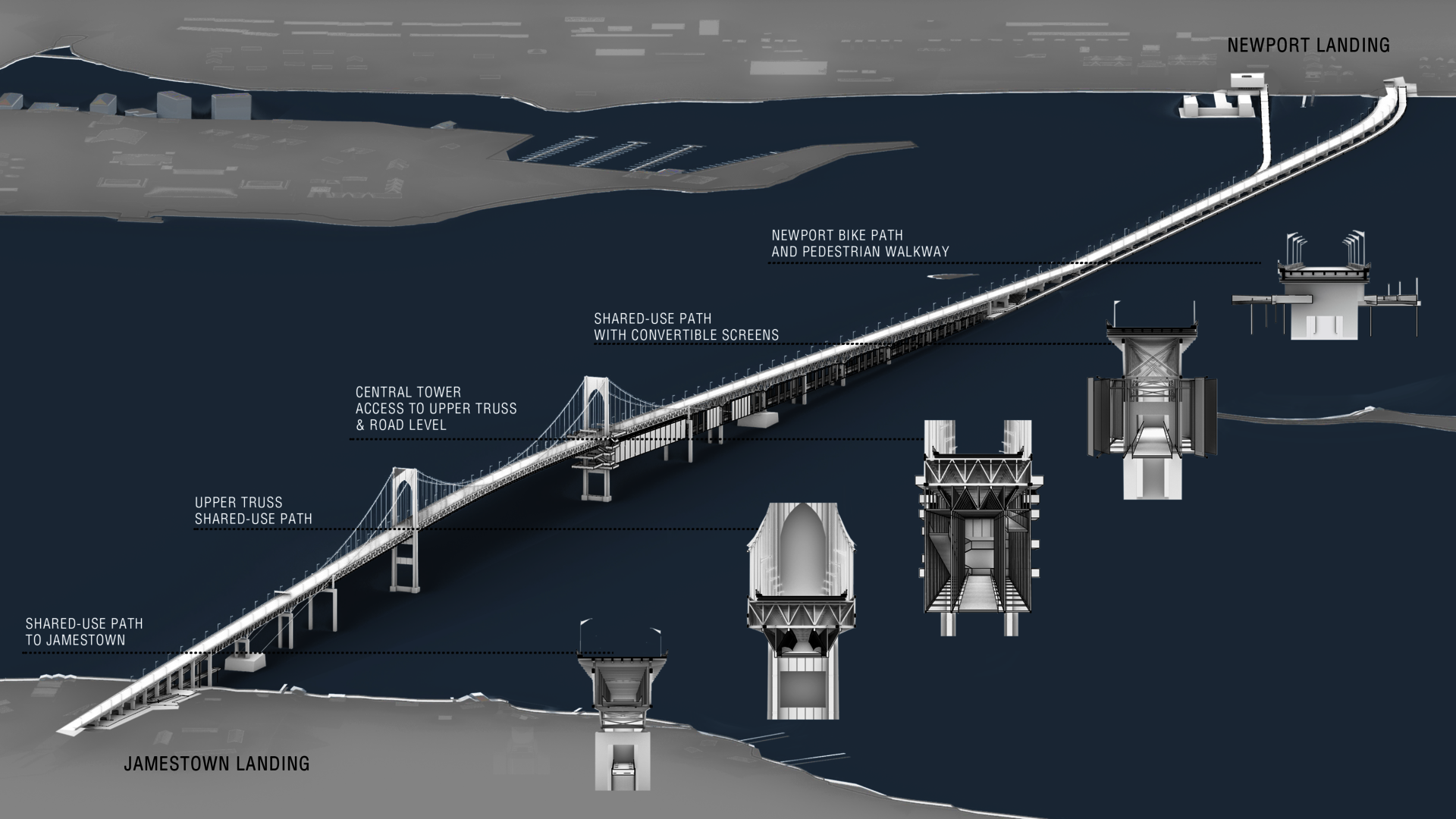 The Hibiscus
Brass & Ruby CZ
5" x 6"
2021
Saira's fall elective was the Introduction to Jewelry and Metalsmithing, where she developed her skills and was able to join the department in the Spring Semester. One project was a collaboration between two classes, wherein she had to form the metal in one class and set the stones with the other. 
The design of the cuff explores the human body, and the power of a woman to bear children. It is also meant to be a corsage, which honors the person wearing it and gives them distinction.