Image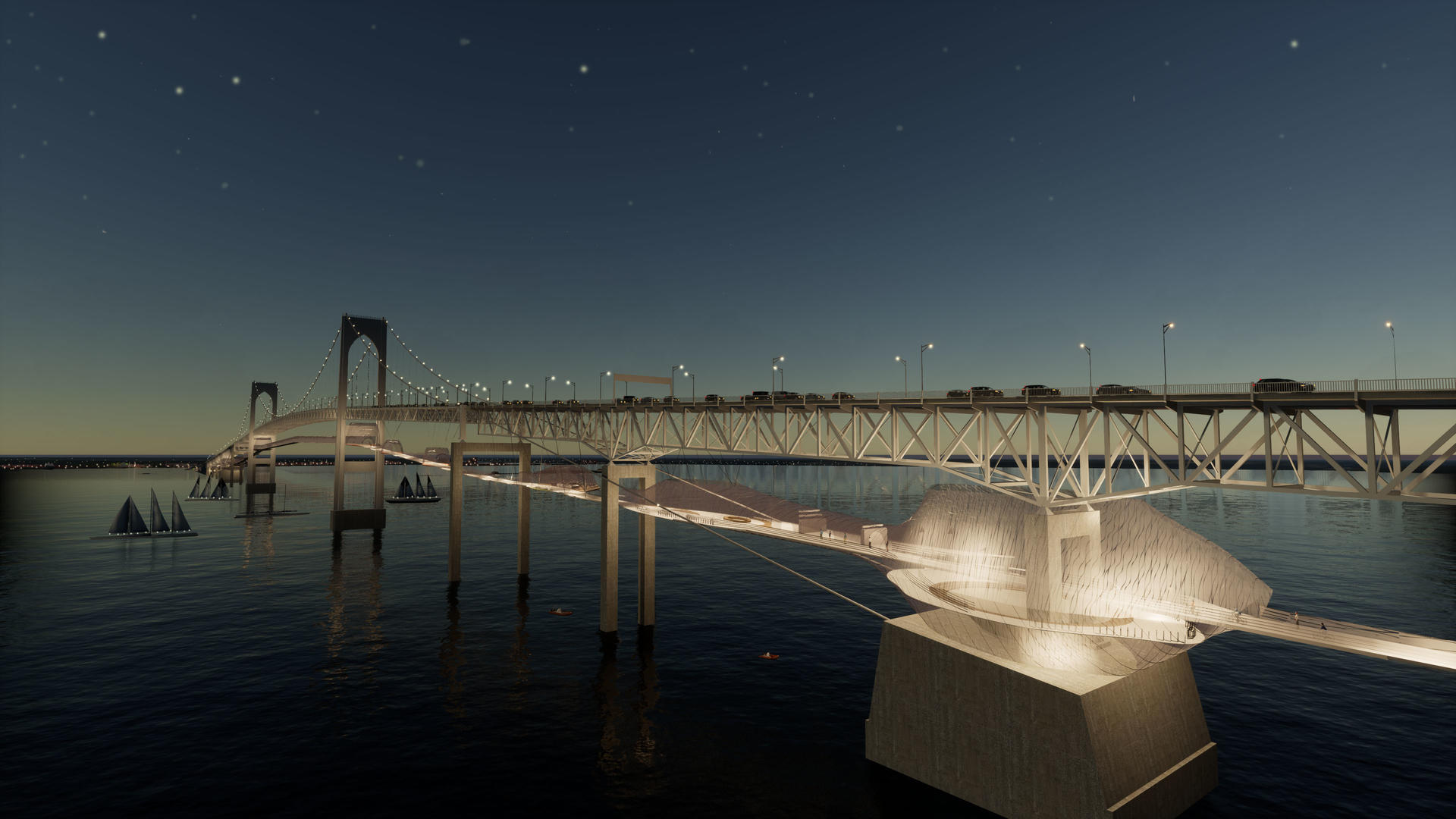 ABSTRACT
The fascination with occupying space above water has a long history. Inhabiting existing bridge infrastructure is a rare occurrence of adaptive reuse with a small number of precedents through time. In providing bicycle and pedestrian access to the Claiborne Pell Bridge, we propose to inhabit the structure creating a destination for the community in Newport and Jamestown, RI and for tourists all over the world. 
At 2.1 miles, the length of travel along the Pell Bridge is similar to the distance in New York City between Union Square and Central Park. In an urban environment, such distances are experienced through increments of city blocks that serve to break up the stretches. We propose similar divisions on the Pell through the creation of blocks on the bridge that will provide a reasonably paced experience across the Narragansett Bay.
In creating an addition to the Pell, we propose a groundbreaking construction method of 3D printing, which creates a skeleton of path and structure where the membrane can sit on and be easily replaced as time goes by.
Project done in collaboration with Shuyi Guan from Landscape Architecture Department