Image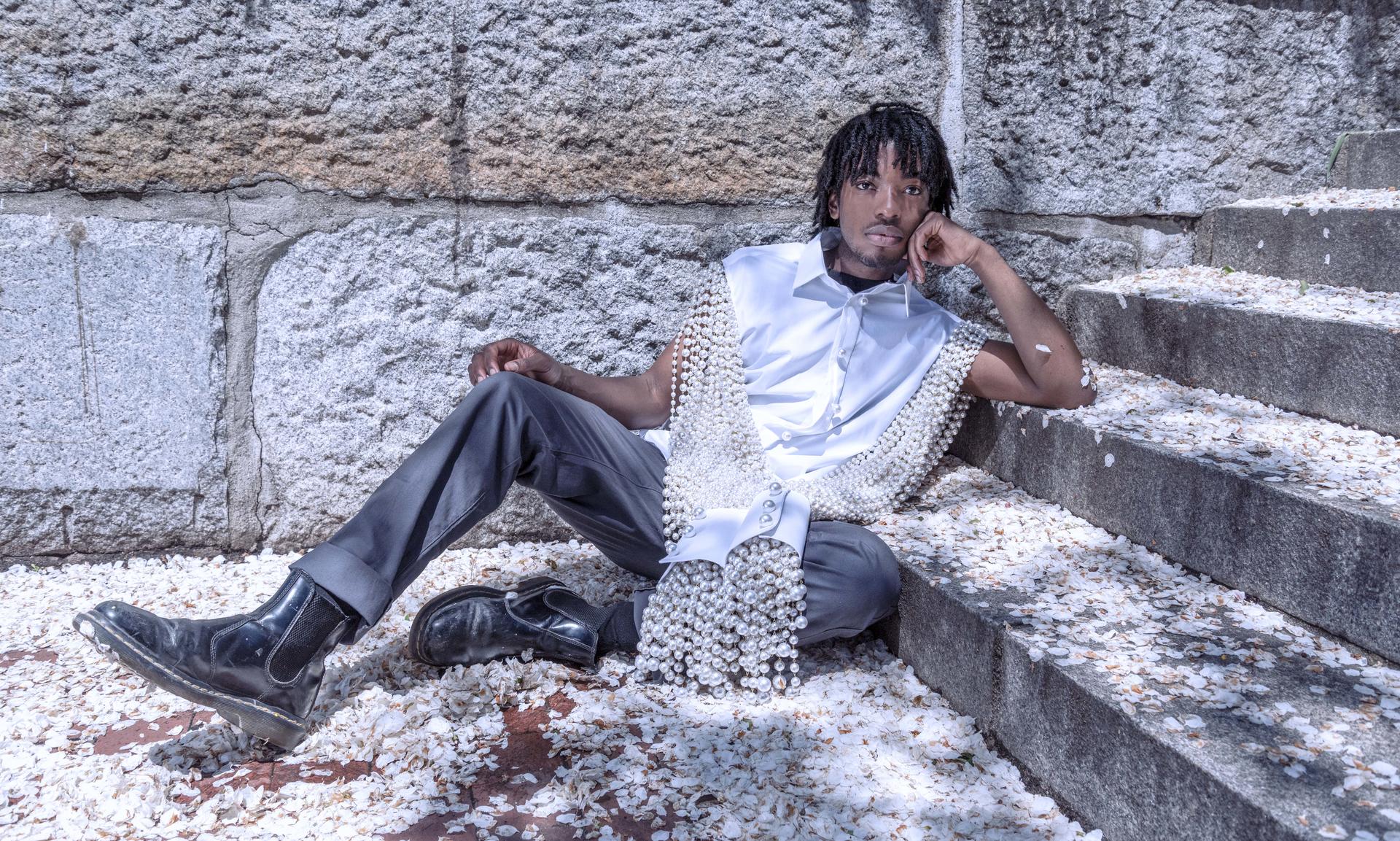 Hybrid Garment: Pearl Drip, 2021
48″ x18″ x 3″
Mass-produced white shirt, plastic pearl chains, plastic pearl buttons, brass
Model: Ndivhuho Rasengani
Photography by Melissa Nyquist
ABSTRACT
What is in the overlap between jewelry and clothing? Does the combination of jewelry and apparel create a new, significant,way of seeing art?
Hybrid Garment is a series of work that explores the overlap between fashion and Jewelry. As an artist and designer, my background and training prepared me to dissect and rebuild the relationship between and potential of jewelry and garments. The potential of hybridity serves as a methodology to combine and conflate the two disciplines.The essence of this work carries the idea of inclusivity, it encourages people at all levels to wear them. In addition, anyone wearing it can display individualism in public places. Hybrid Garment simplifies the complex categories of fashion and jewelry. It embodies the connection between art and life.Hybrid Garment breaks the rules that artworks are usually displayed in galleries or museum. It embraces people to access art on the street, bus station, in the supermarket, etc.
Image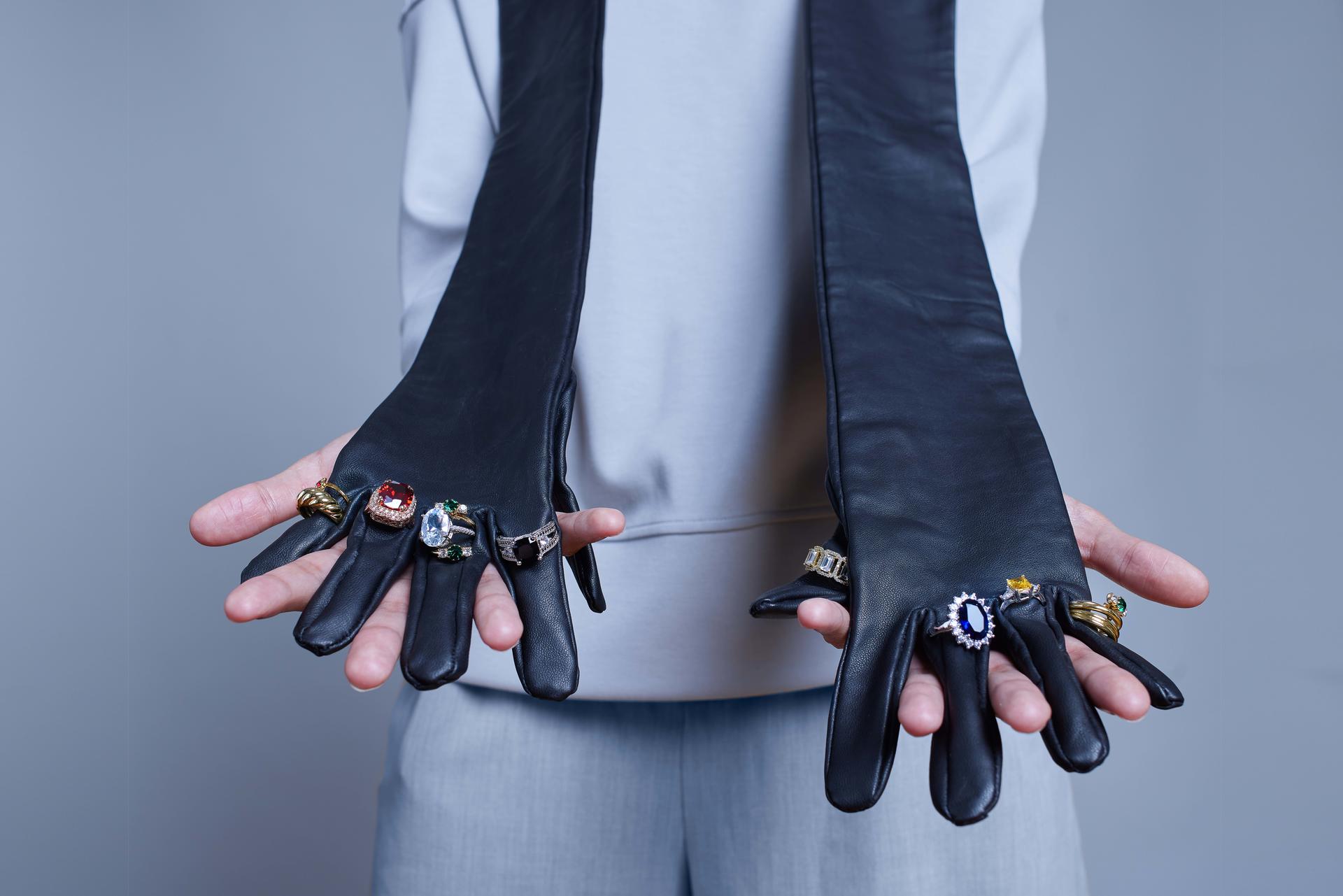 The mission of jewelry and garment are to impact and be worn on the socialized body. Hybrid Garment is not as inaccessible as the glass-covered artwork in the gallery, nor is it as ubiquitous as a mass-produced garment. They are one of kind pieces which excite desires within people to worn on the living body. Jewelry and clothing complement each other when worn on the body. By applying and exchanging their identities to perform new tasks, I challenge the conventional notions of body adornment and the expectations of how these formats are typically worn on the body. I utilized the recognizable formal qualities of jewelry and clothing and subvert their functions to create a hybridized body of work. I borrow the elements and language of both jewelry and clothing to make unconventional formats through shifts in scale, material, function, etc. Hybrid Garment counters the problem of clothing and art jewelry that not being worn on the body. It emphasizes the mission of jewelry and clothing being worn and embraces people in different levels and genders. At the same time, it revolute the art and design fields.
---
Hybrid Garment: Too Many Rings, Not Enough Hands, 2021
35" x 14"
Goat leather, mass-produced rings
Model: Naideja Ivettee Parker
Photography by Rob Chron
Image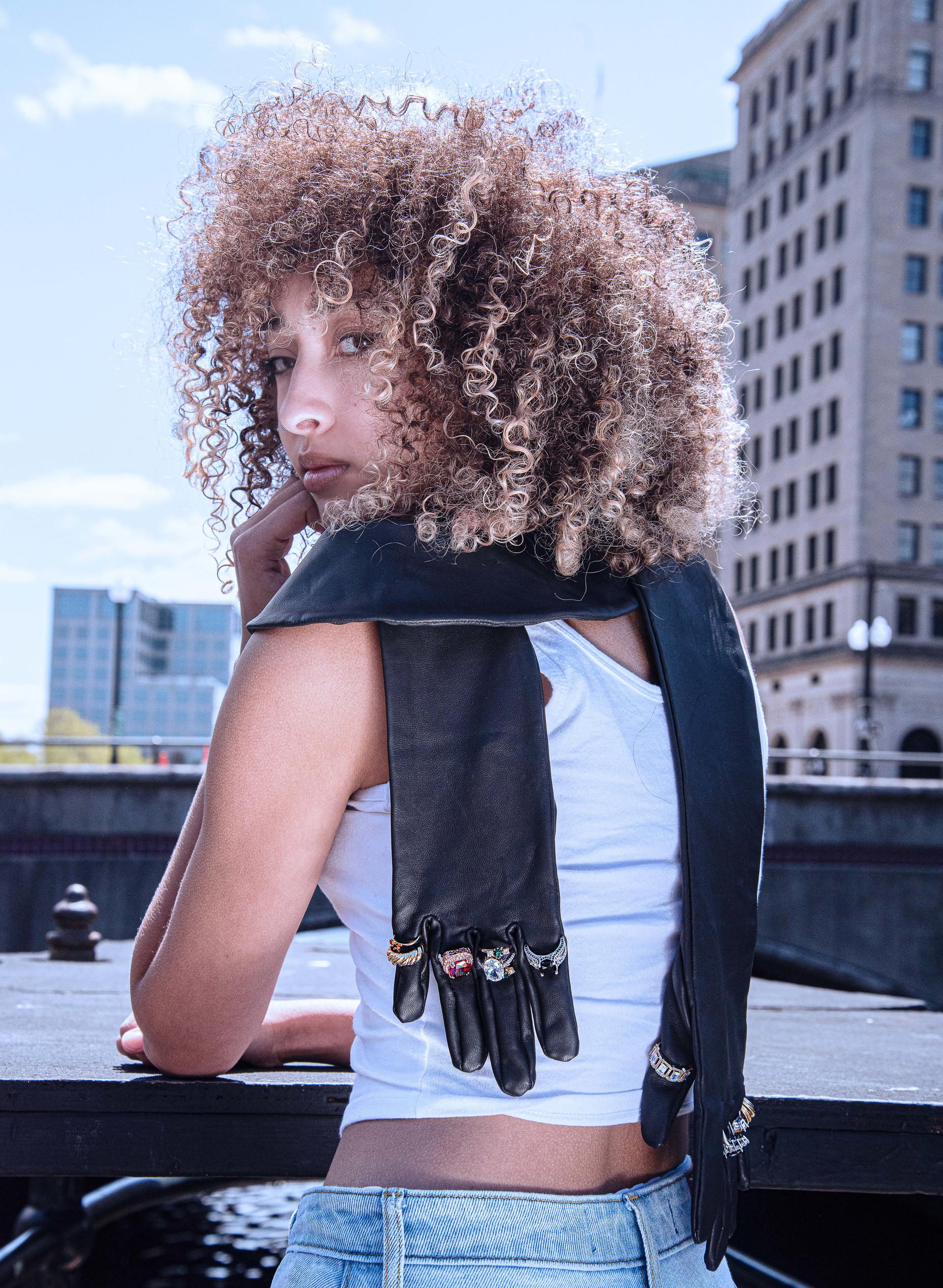 Model: Naideja Ivettee Parker
 Photography by Melissa Nyquist(left)  Rob Chron(right)
Image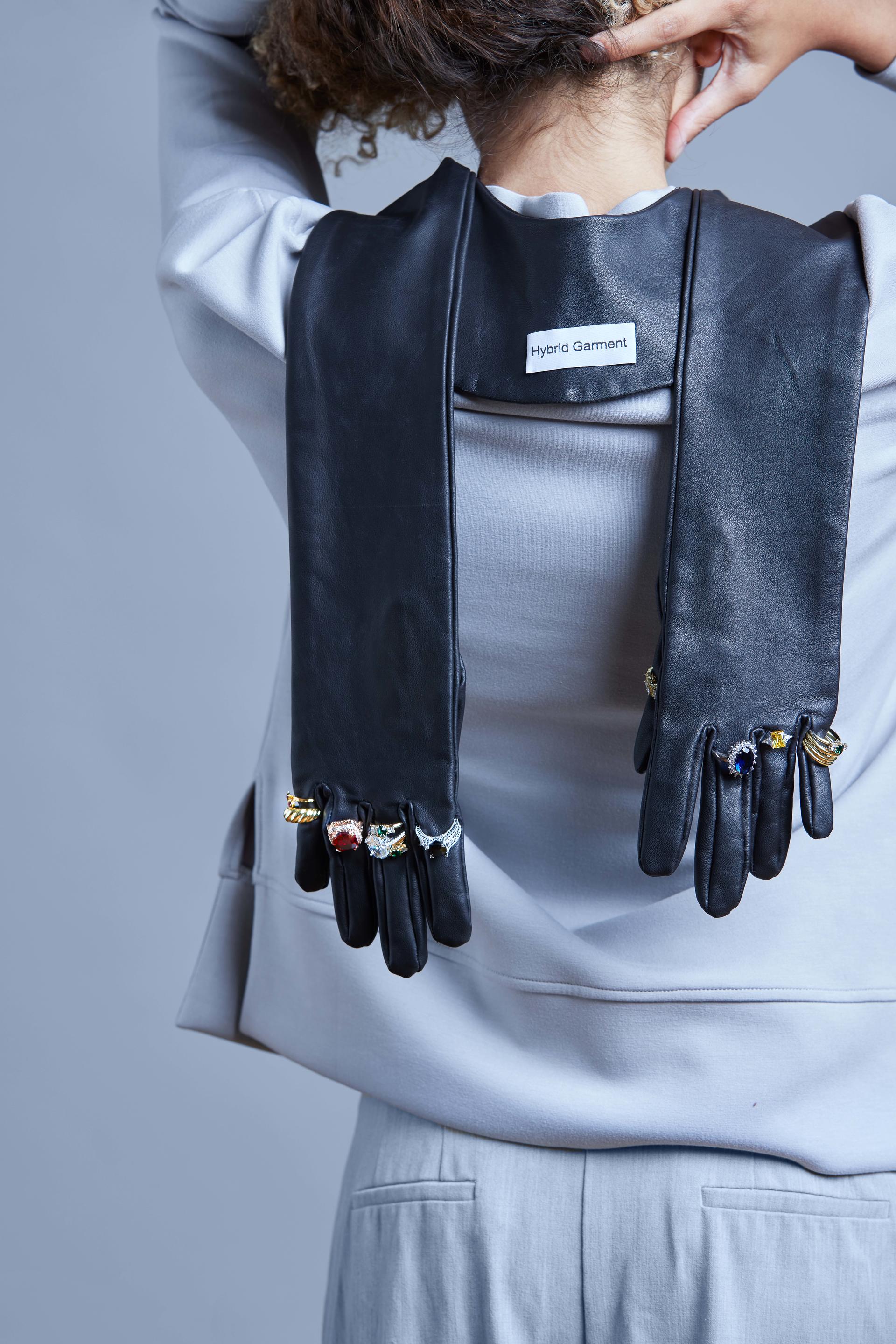 Image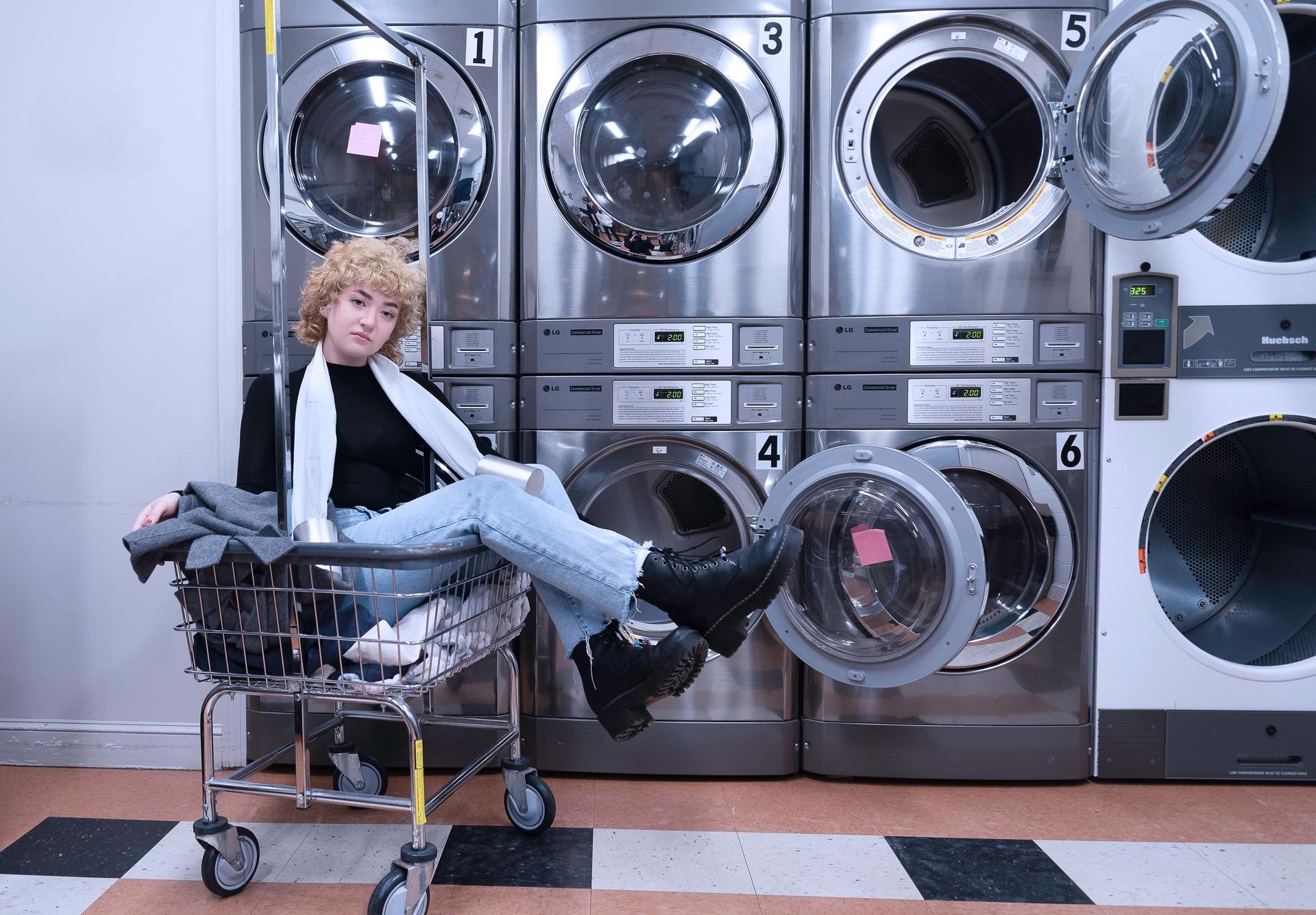 Hybrid Garment: Power Cuffs, 2020
30″ x 12″ x 8″
Muslin, sterling silver plated on steel
Model: Olivia Hodge
Photography by Melissa Nyquist
Image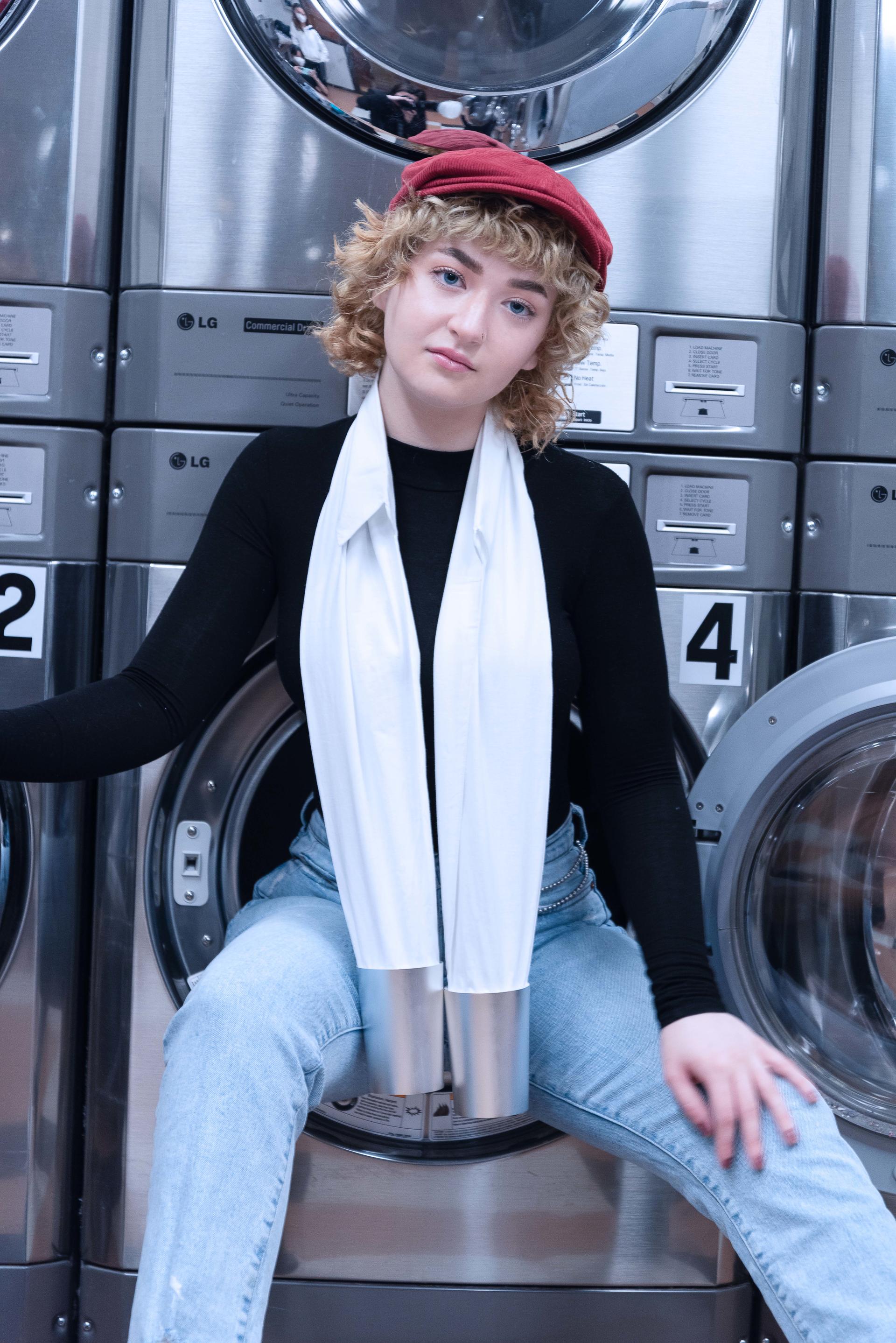 Model: Olivia Hodge
Photography by Melissa Nyquist
Image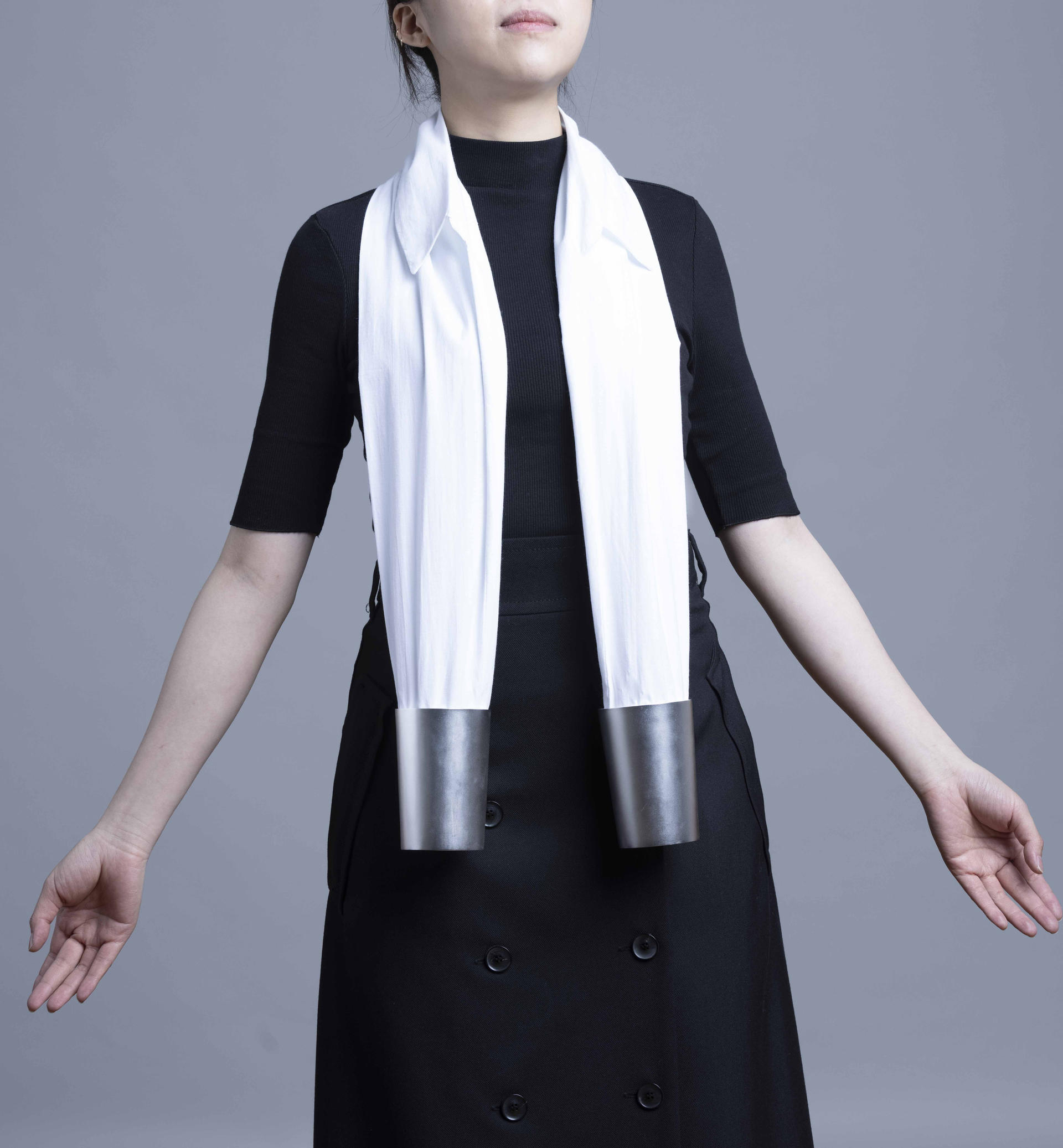 Model: Diya Wang
Photography by Rob Chron
Image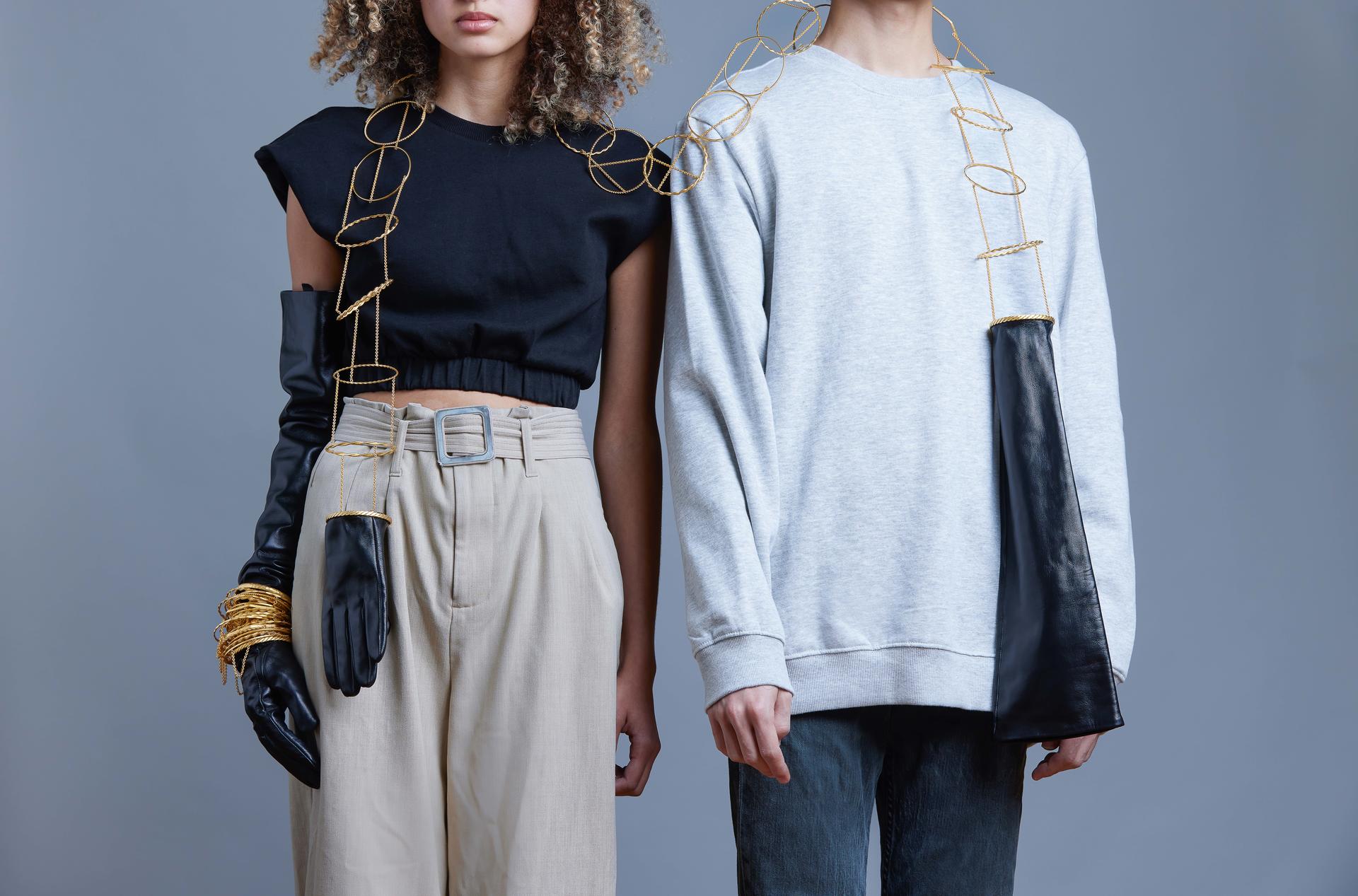 Hybrid Garment: Glove and Bangle Stack, 2021
99″ x 6″ x 2.75″
Mass-produced gloves, gold plated on mass-produced bracelets and brass chains
Model: Naideja Ivettee Parker and Yuanzheng(Yuta) Yang
 Photography by Rob Chron
Image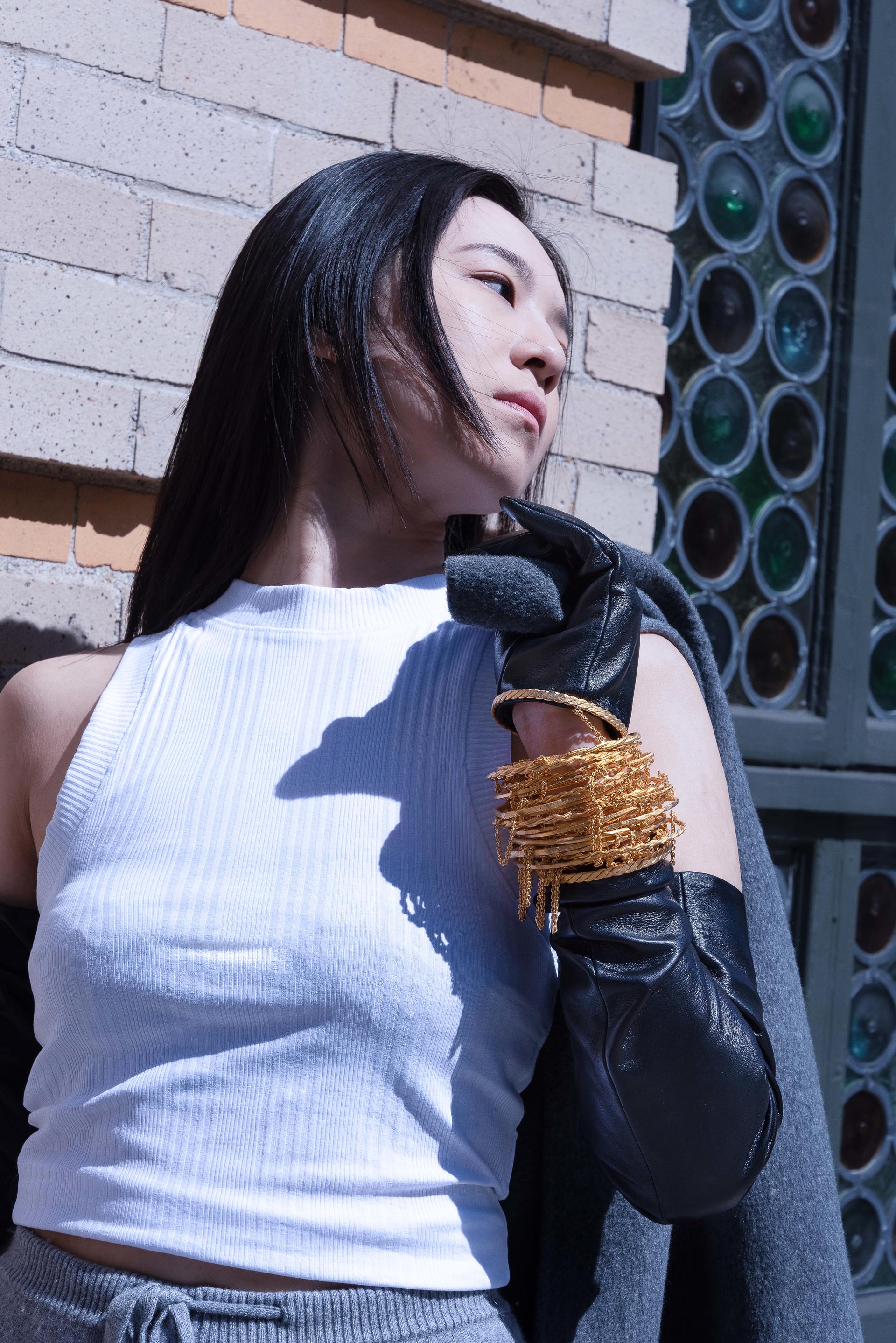 Model: Yimei Hu
Photography by Melissa Nyquist
Image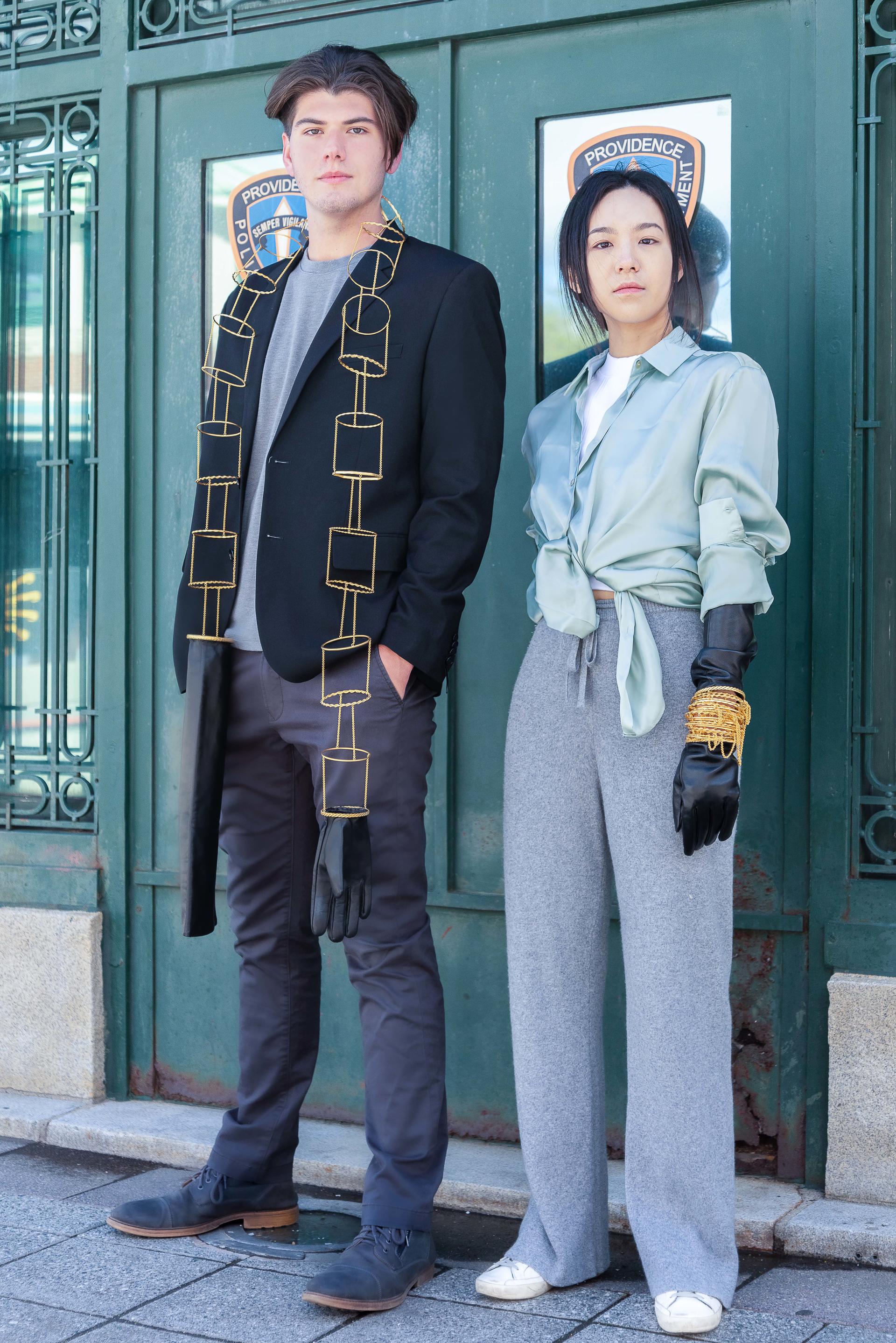 Model: Sean Eren   Yimei Hu
Photography by Melissa Nyquist
Image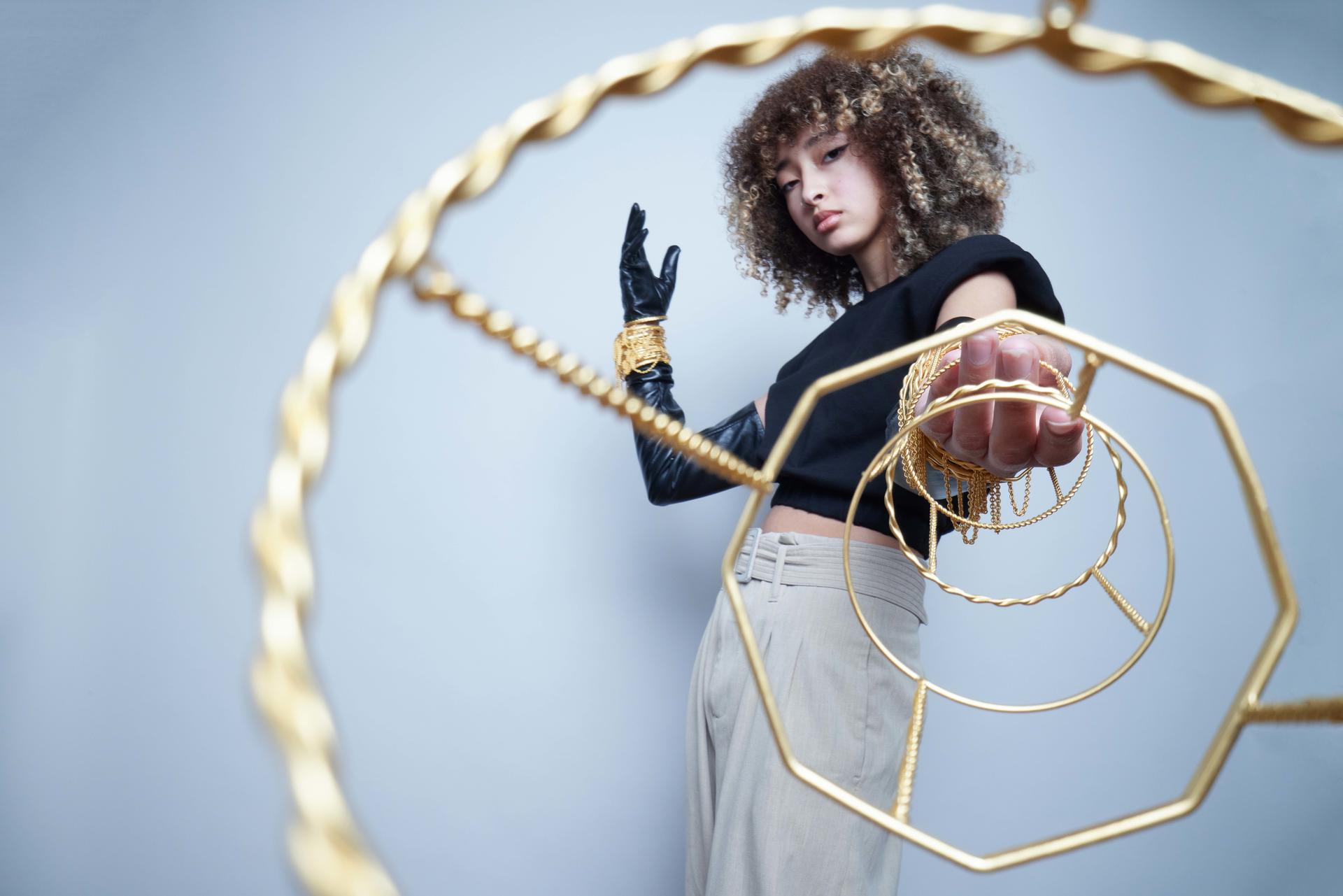 Model: Naideja Ivettee Parker
 Photography by Rob Chron
Image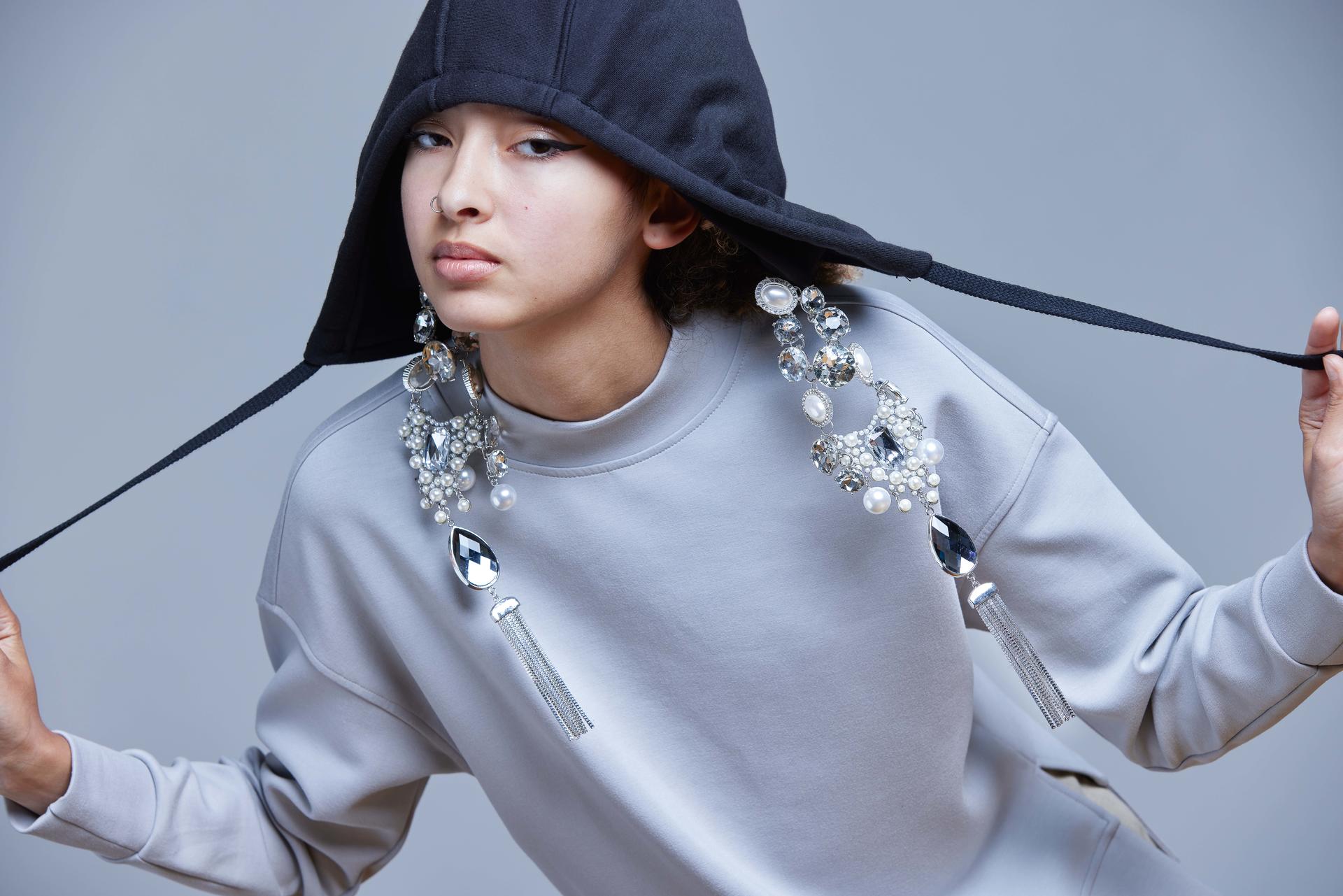 Hybrid Garment: Glam Hoodie, 2020  
   20″x 11″ x 9″
Jersey cotton, cotton drawstring, mass-produced jewelry, sterling silver
Model: Naideja Ivettee Parker
Photography by Rob Chron
Image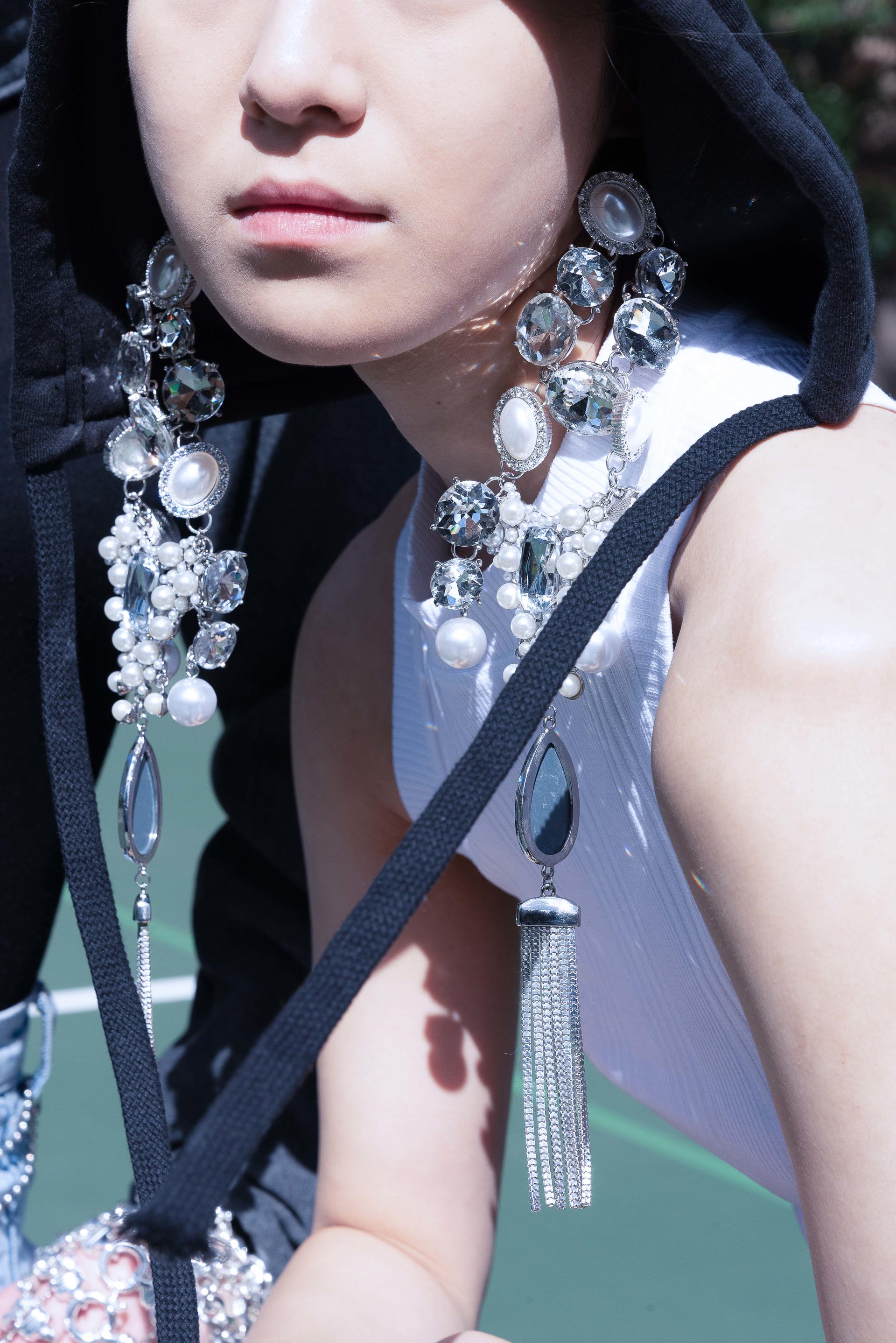 Model: Yimei Hu
Photography by Melissa Nyquist
Image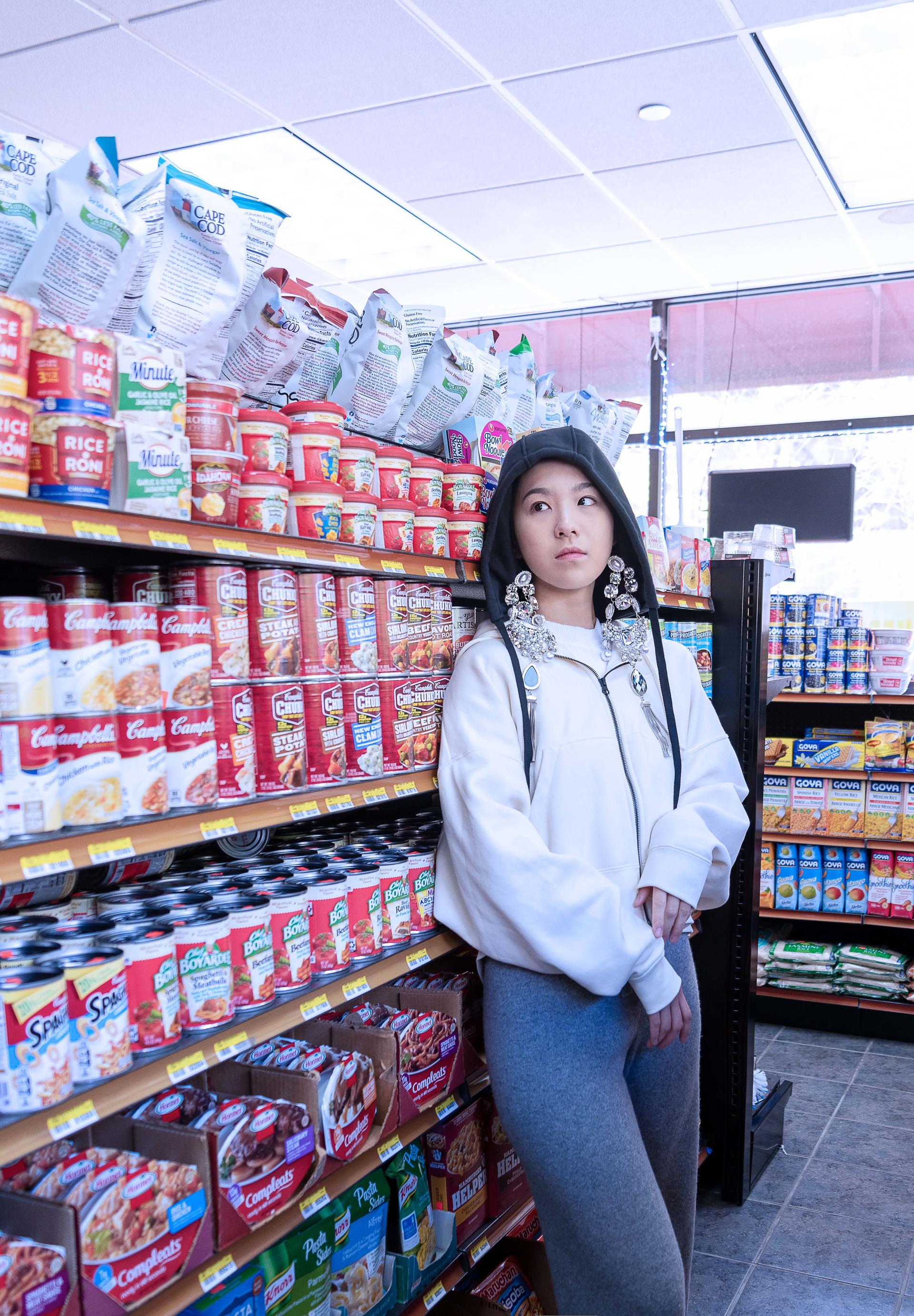 Image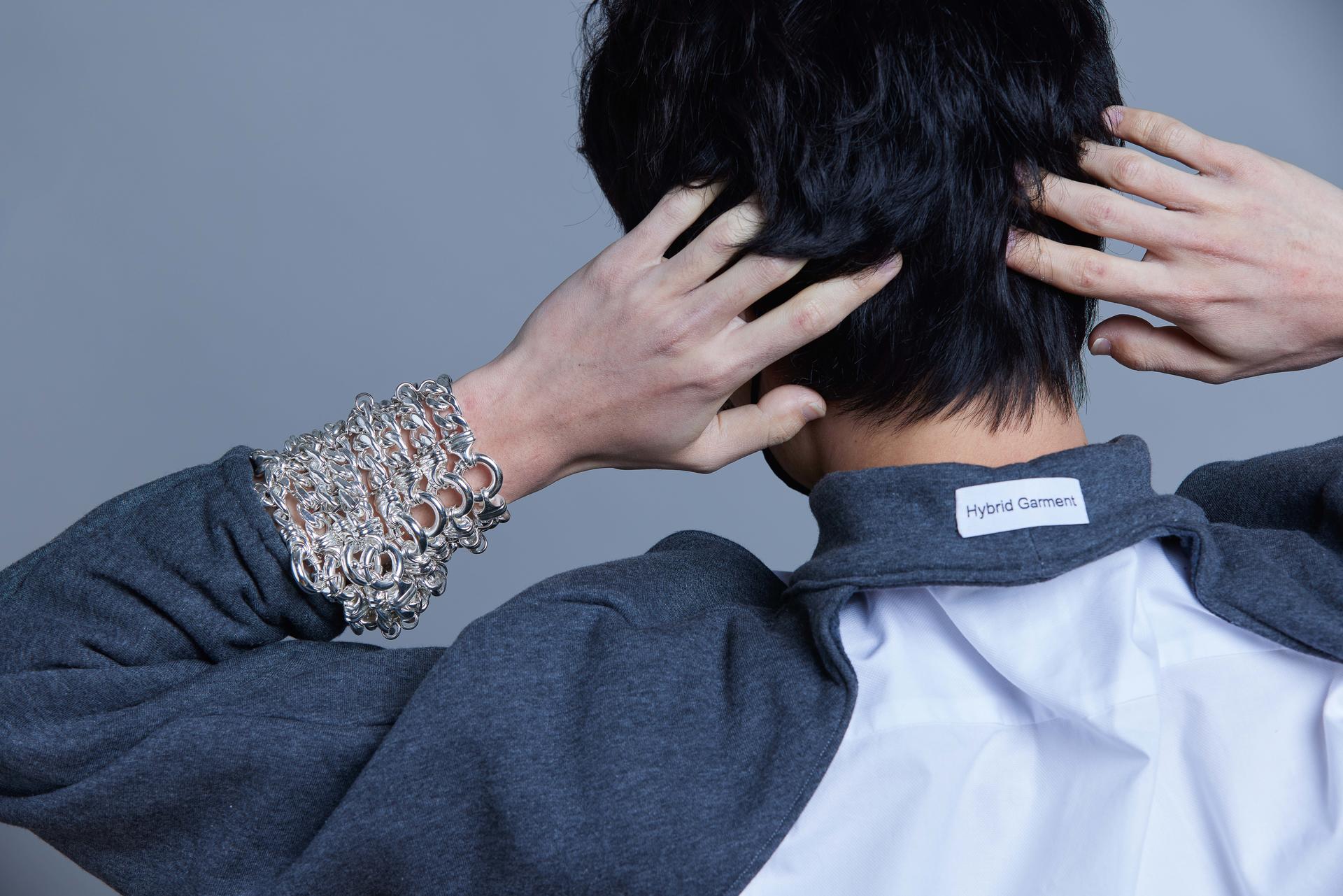 Hybrid Garment: Bracelet Shrug, 2021
40″ x 18 ″ x 8″
Jersey cotton, mass-produced bracelets
       Model: Yuanzheng(Yuta) Yang       
Photography by Rob Chron
Image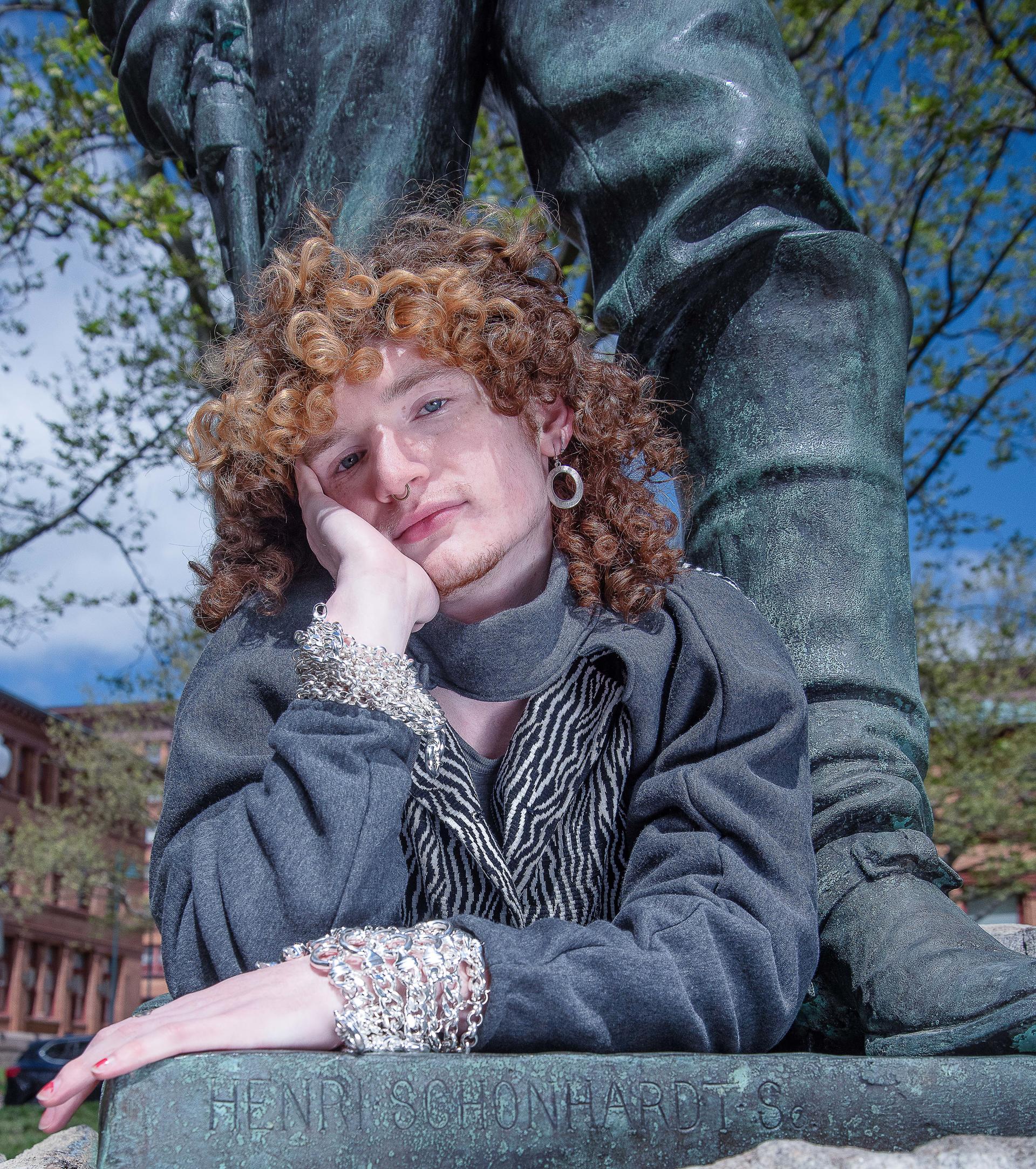 Model: Iain Wall
Photography by Melissa Nyquist
Image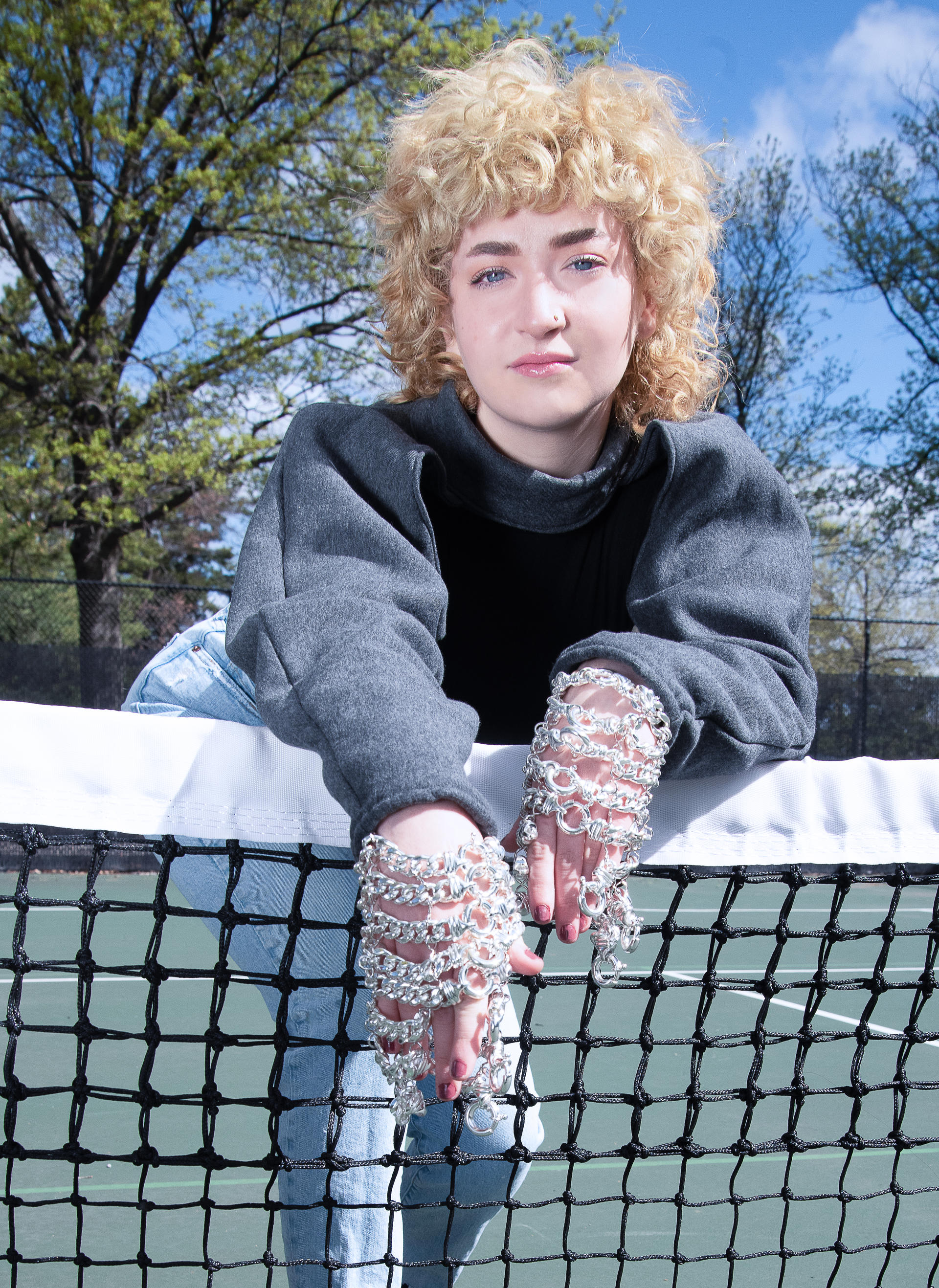 Model: Olivia Hodge
Photography by Melissa Nyquist
Image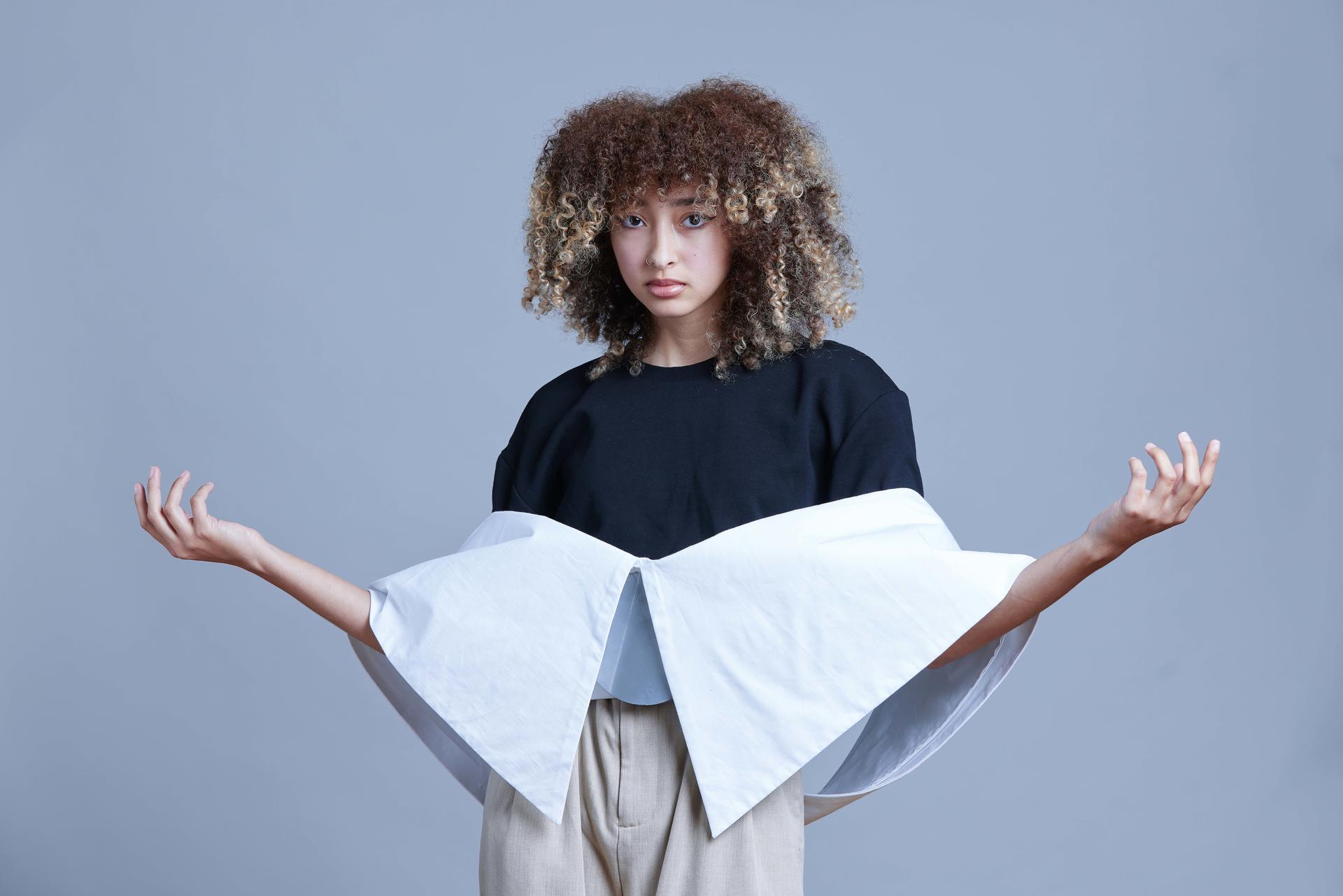 Hybrid Garment: Big Boss, 2020
28″ x 20″ x 10″
Muslin, spray paint on 3D printed resin
Model: Naideja Ivettee Parker
 Photography by Rob Chron
Image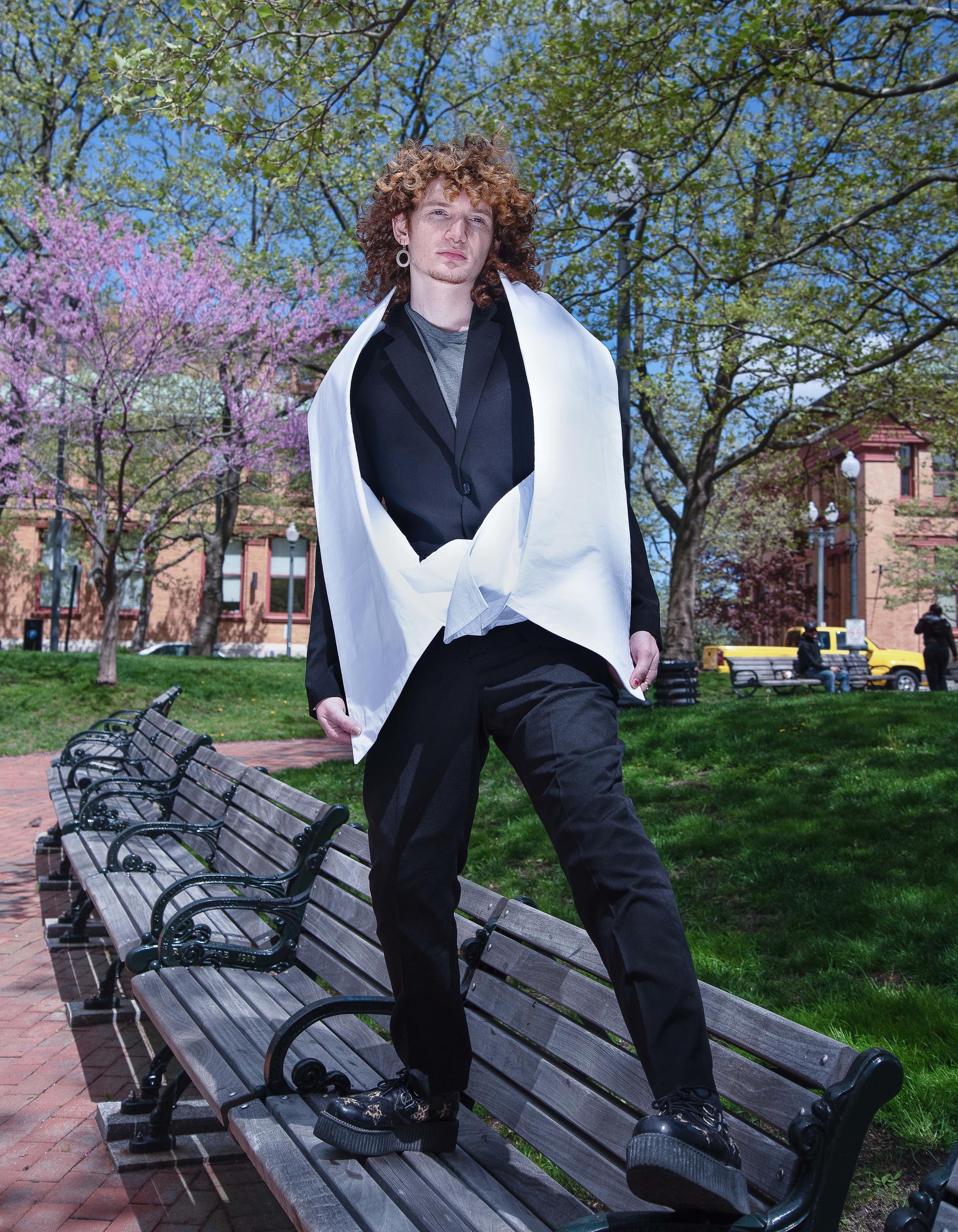 fs
Model: Iain Wall
Photography by Melissa Nyquist
Image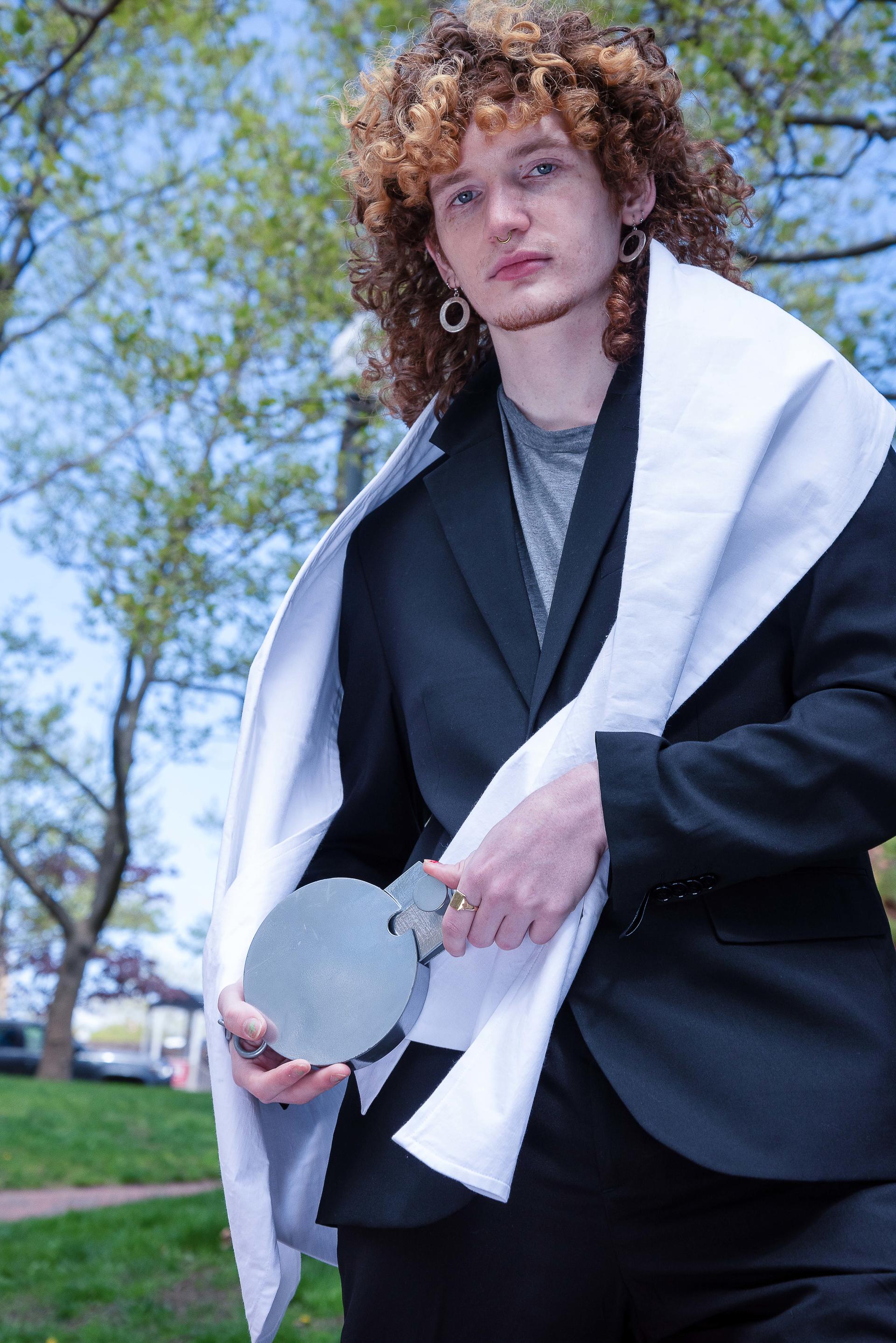 Image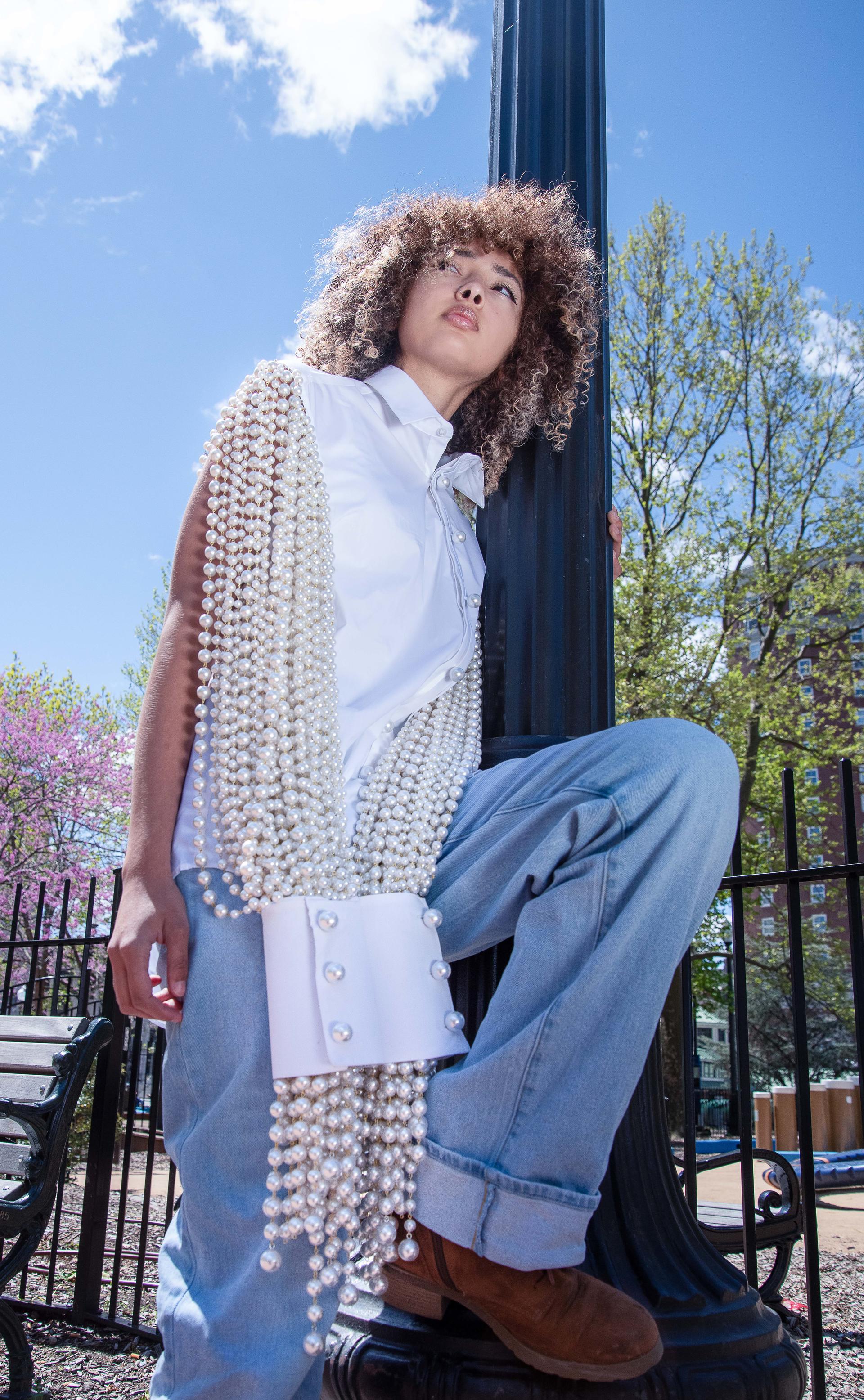 Model: Naideja Ivettee Parker
Photography by Melissa Nyquist
 
Image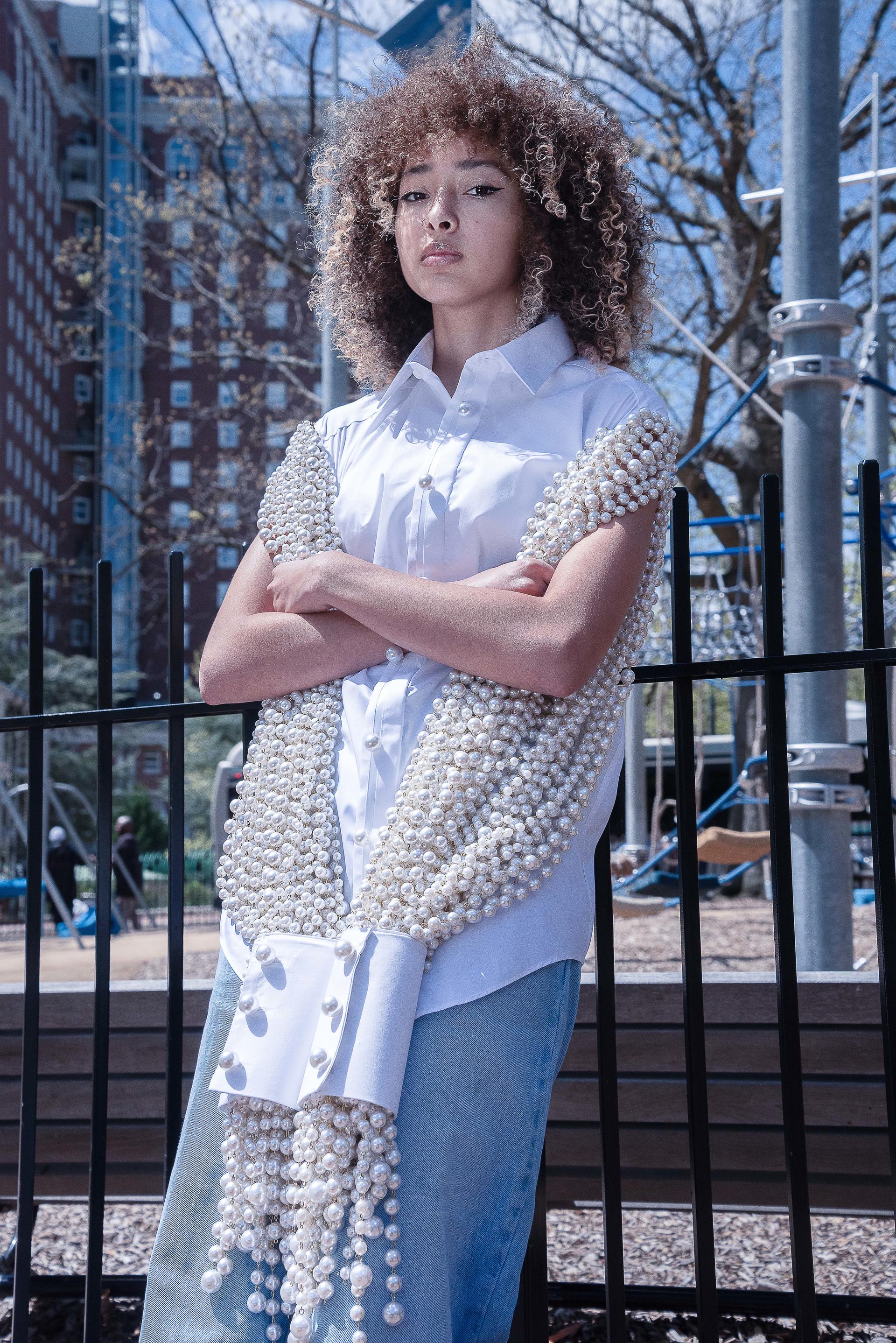 Image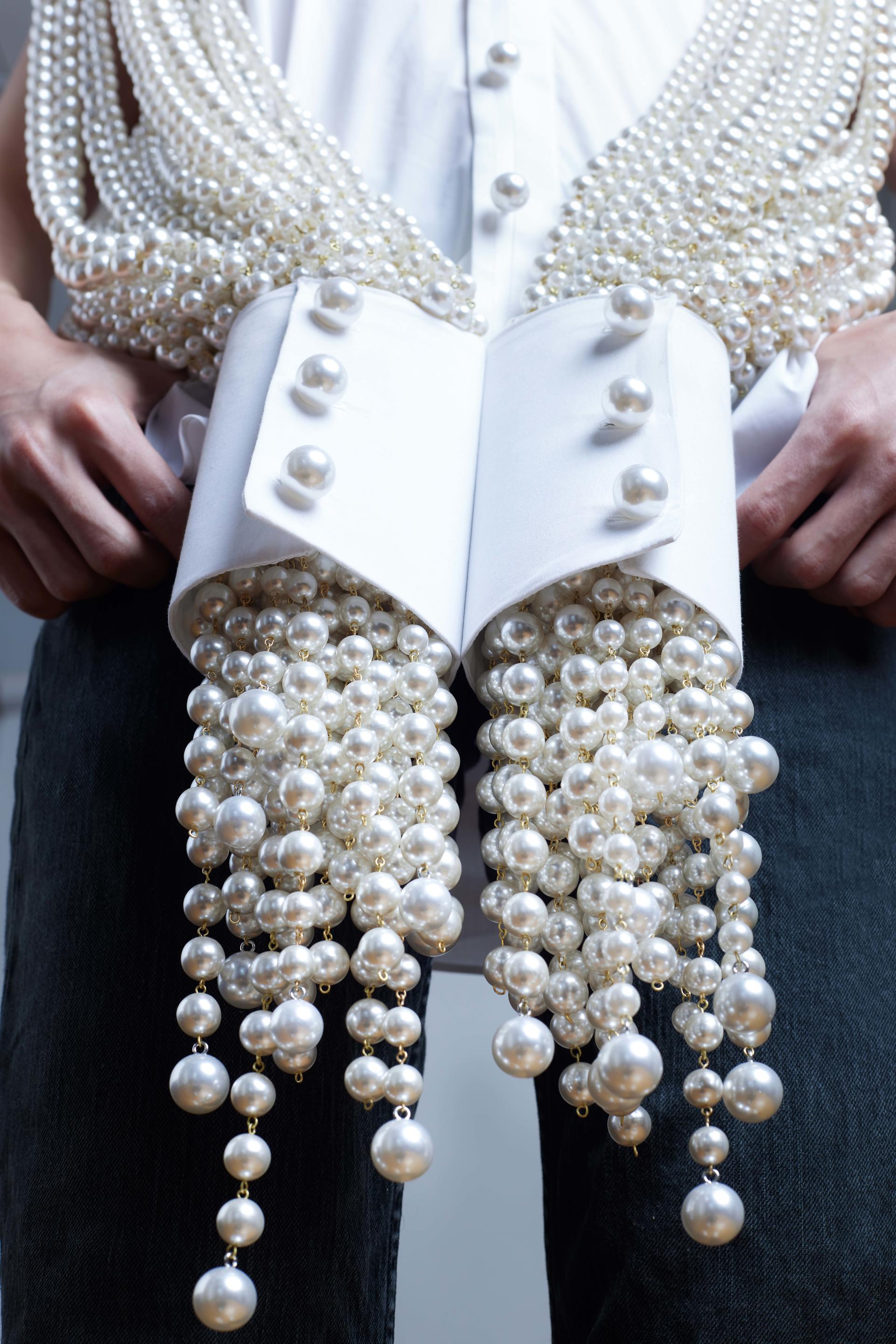 Model: Yuanzheng(Yuta) Yang  
Photography by Rob Chron
Image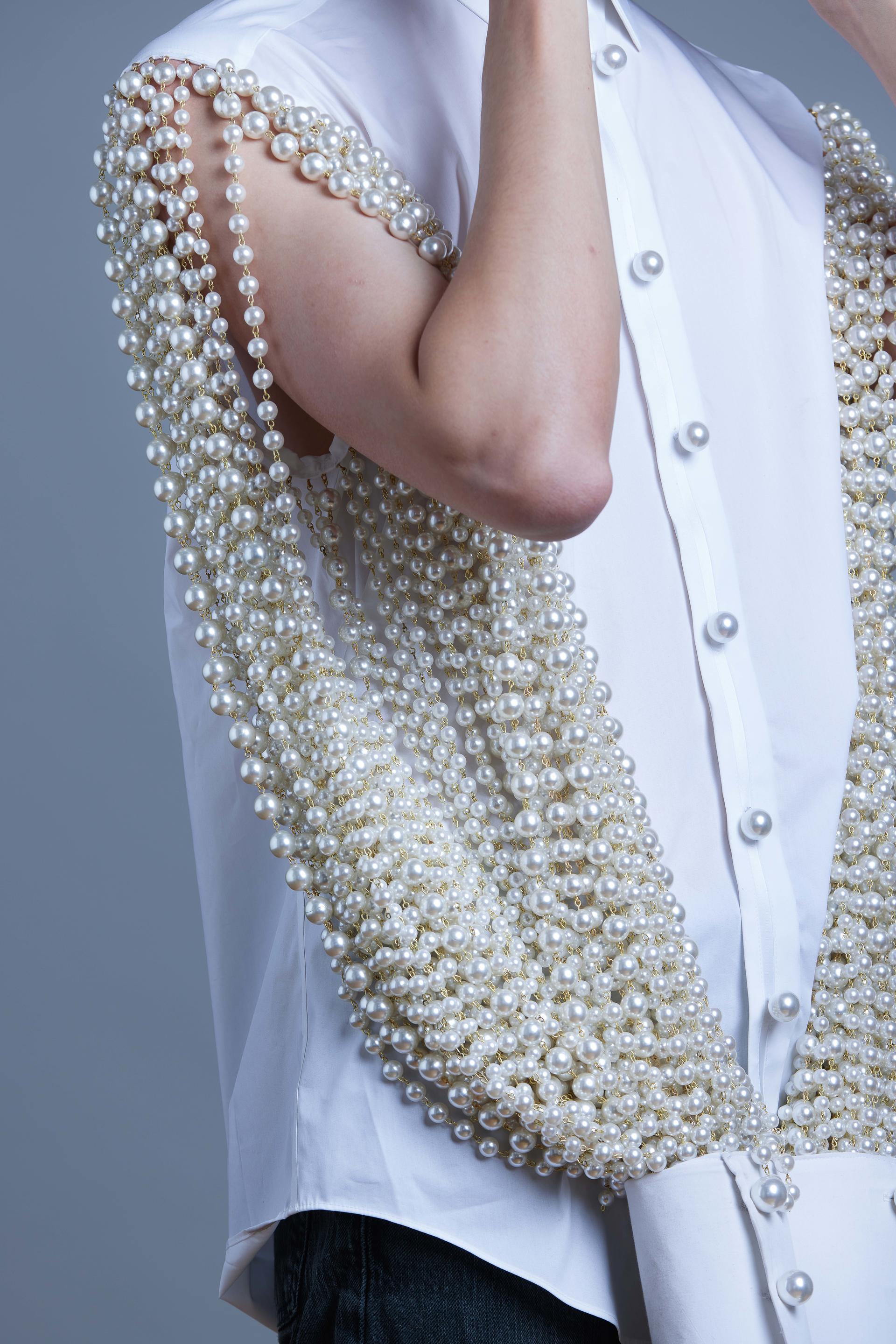 Image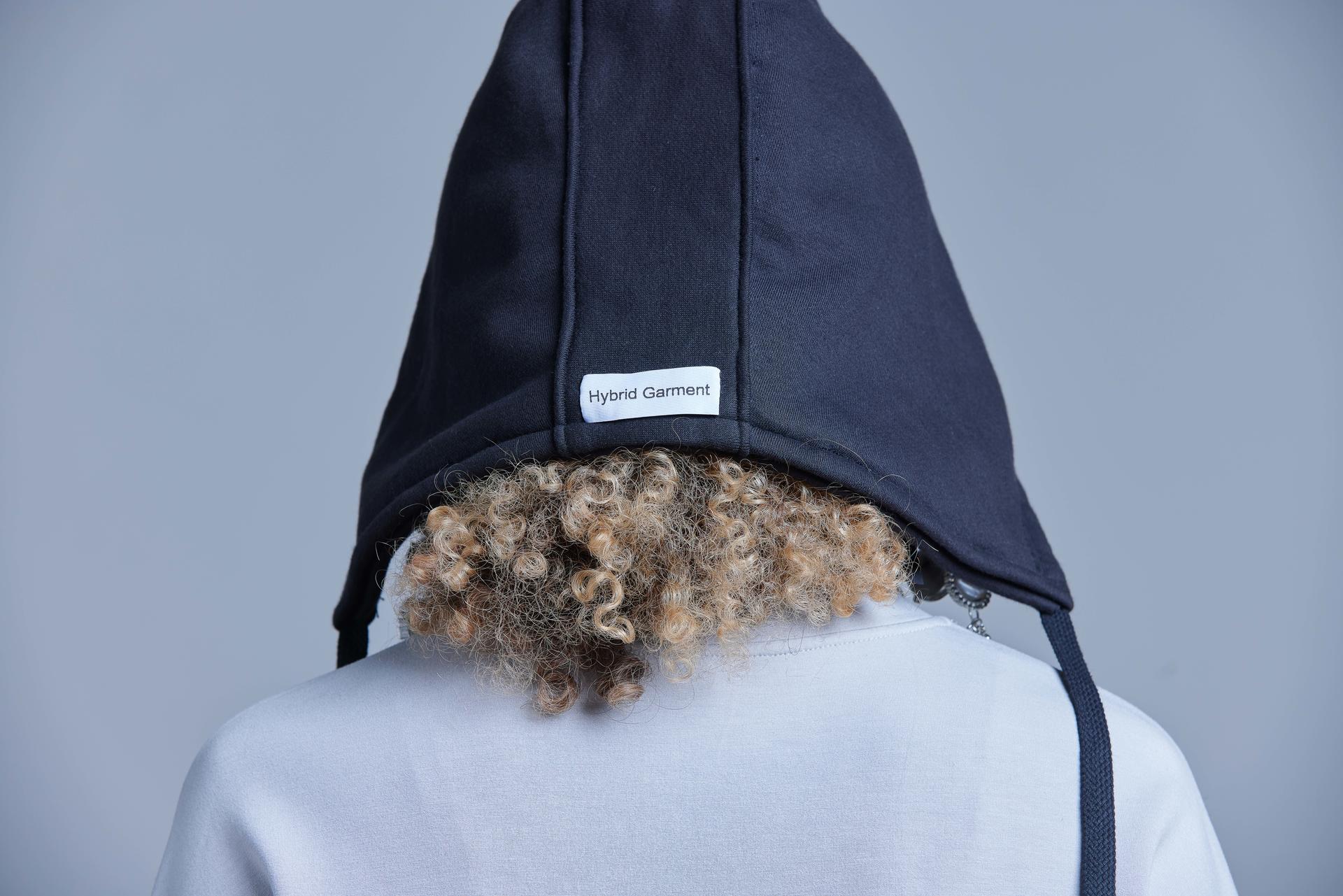 Model: Naideja Ivettee Parker
Photography by Rob Chron