JACOB LIGHTMAN
Agricultural Commons in Central Valley, California
ABSTRACT
An agricultural commons in California's Central Valley examines the spatial and structural relationships between the industrial food system of the Central Valley, the local ecologies, and unincorporated rural communities. As a dominant land use, current industrial practices deplete water resources, deplete the topsoil, create toxic living conditions for local communities, and undervalues farm labor. Despite its scale of production and importance to the American food system, it is an invisible landscape to consumers, and a placeless landscape to the farm workers. This thesis project investigates how this productive landscape has antagonized rural communities, and taken away the ability for migrant farmworkers to feel rooted in the landscape in which they work. 
Through a reevaluation of the agricultural commons as a practice and principle, new models of management, relationships between economy and landscape, and values can begin to formulate a more equitable, participatory, and just food system. The design proposal is a set of time-based strategies that help enact a new model of agriculture and land stewardship that is nurturant and productive to 'place.'
Image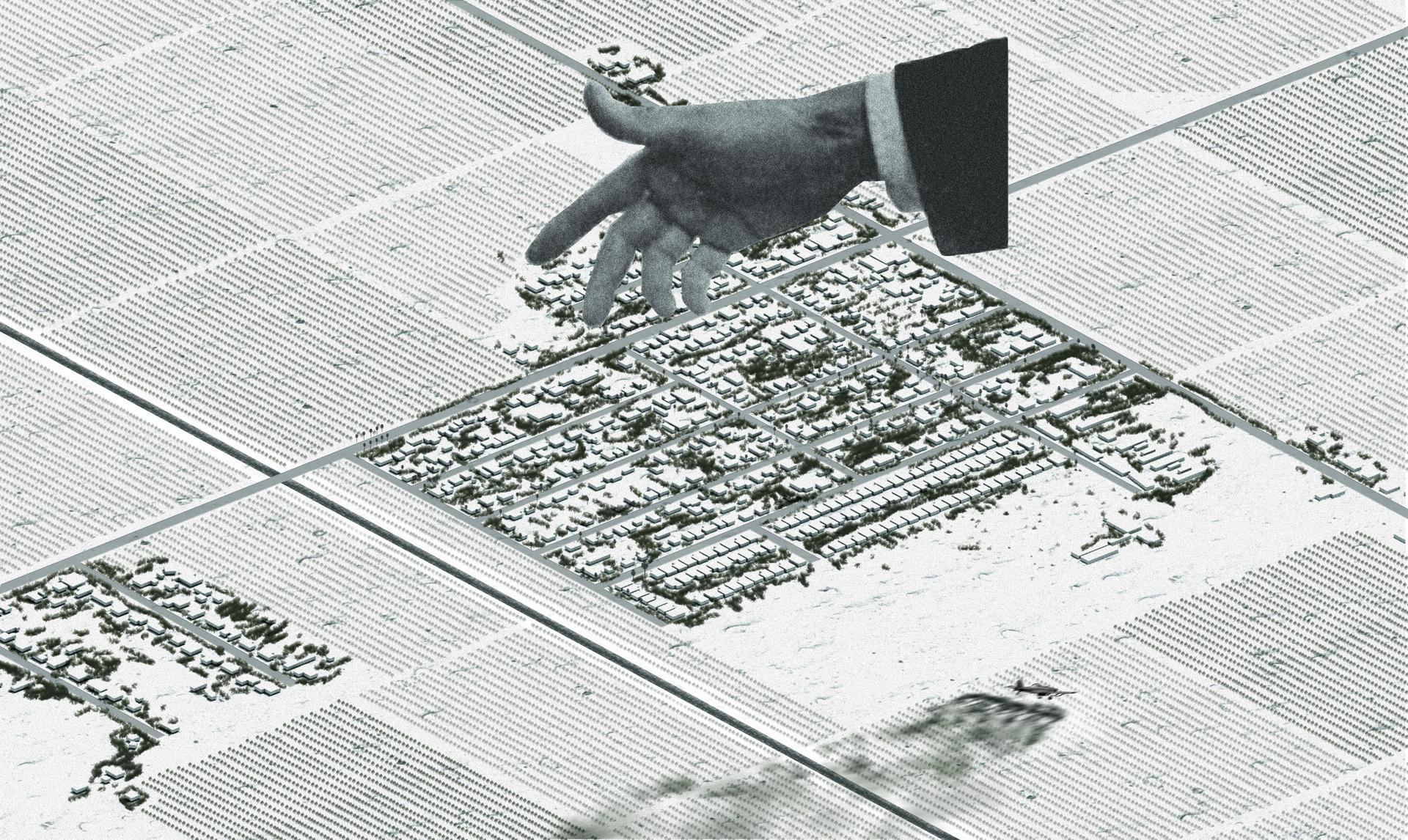 Antagonism of Rural Communities in Central Valley
Digital
2021
This drawing depicts the relationship between the dominant force of agriculture onto unincorporated communities. The hand references the floating 'hand of god' of Le Corbusier. 
Image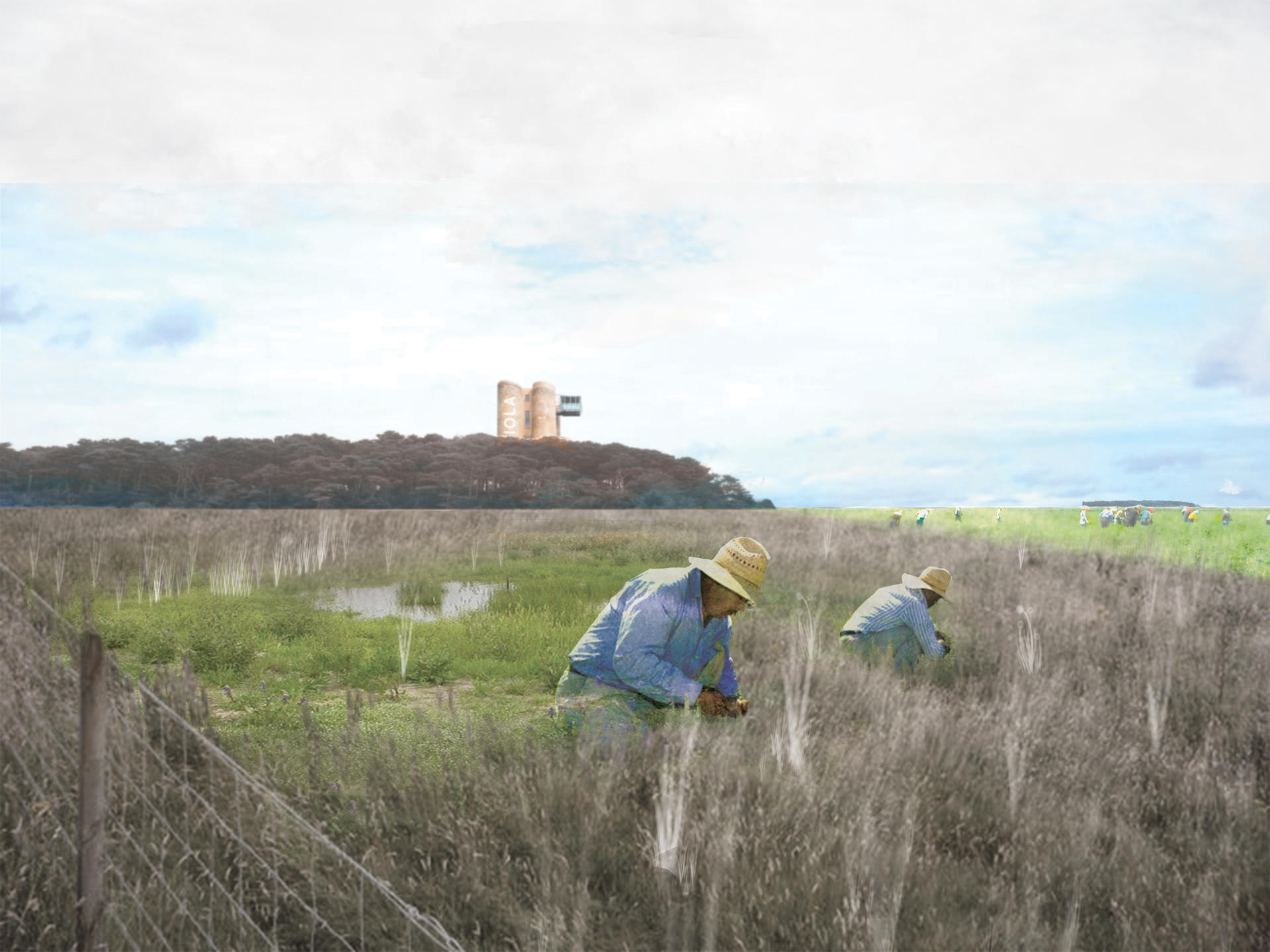 Stewards of the Fallowed Lands Replanting Native Grasslands
Digital
2021
This perspective shows new hired workers to restore the native grasslands of the fallowed lands of the agricultural commons.
Image
Cooperative Housing in Poplar, California
Digital
2021
This axon drawing depicts a new cooperative model of development in the Agricultural Commons post-hyperproductive economy.
Image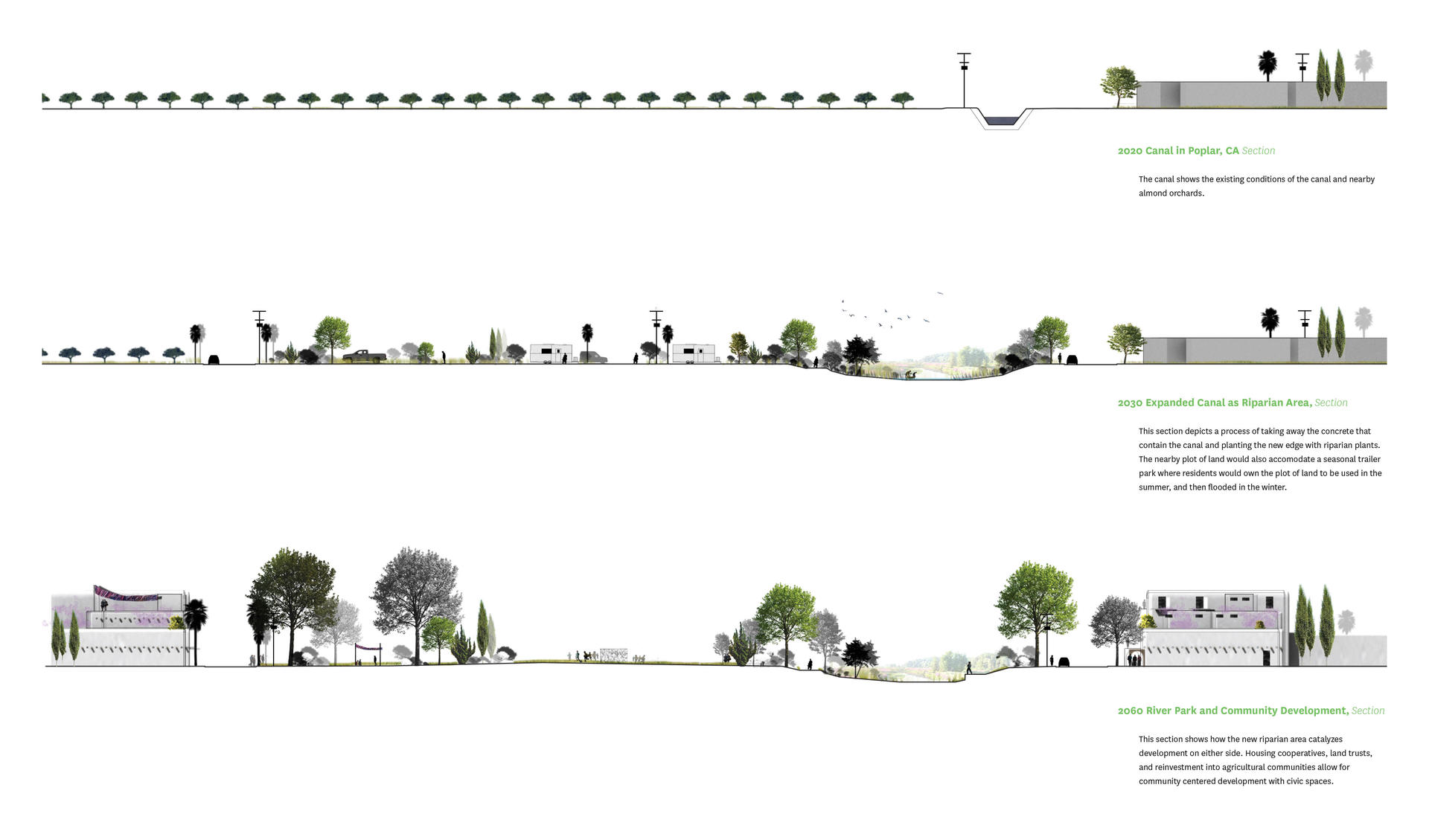 Sections of the Water Commons in Poplar, California
Digital
2021
This series of sections depict how the construction of a new riparian area from a previous canal catalyzed development on either side. Housing cooperatives, land trusts, and reinvestment into agricultural communities allow for community centered development with civic spaces.