When Art Education meets Environmental Issues: The Interconnectedness of Art and Science
ABSTRACT
In recent years, we have come to understand that the environmental crisis is no longer what we see in books or screens but it is what we are facing now.  Along with the public's increasing interest in the environment post-COVID, this thesis explores the role of art in enhancing awareness of critical environmental issues. Through a literature review, the author examines theoretical concepts at the core of the history of art and science in search of ideas about the interconnectedness of science and art. The review explores why an interdisciplinary approach to education is vital to learning about environmental issues and the unique and non-subsidiary role art can play in understanding science. The author reviews current pedagogical models in settings such as schools, galleries, and museums, where there is an integration of art and science. And through an analysis of these models, the author identifies promising practices and areas they argue are in need of greater consideration. 
In this thesis, the author focuses on various new approaches to environmental issues through art education that move beyond traditional concepts of environmental arts education and emphasizes the role of the "media as art teacher." The thesis presents the author's interdisciplinary experiences while in graduate school at the Rhode Island School of Design (RISD), where writing and research are incorporated into art practice as a possible conceptual foundation for integrated teaching and learning pedagogy. The author argues that environmental issues do not exist apart from us but are closely linked to us in various ways. However, they further claim there is still a significant gap in educational contexts between learners' awareness and a deeper understanding of environmental issues. The author concludes that art education has considerable potential in regard to creativity development and empowerment which they argue can bridge this gap and lead to change.
Image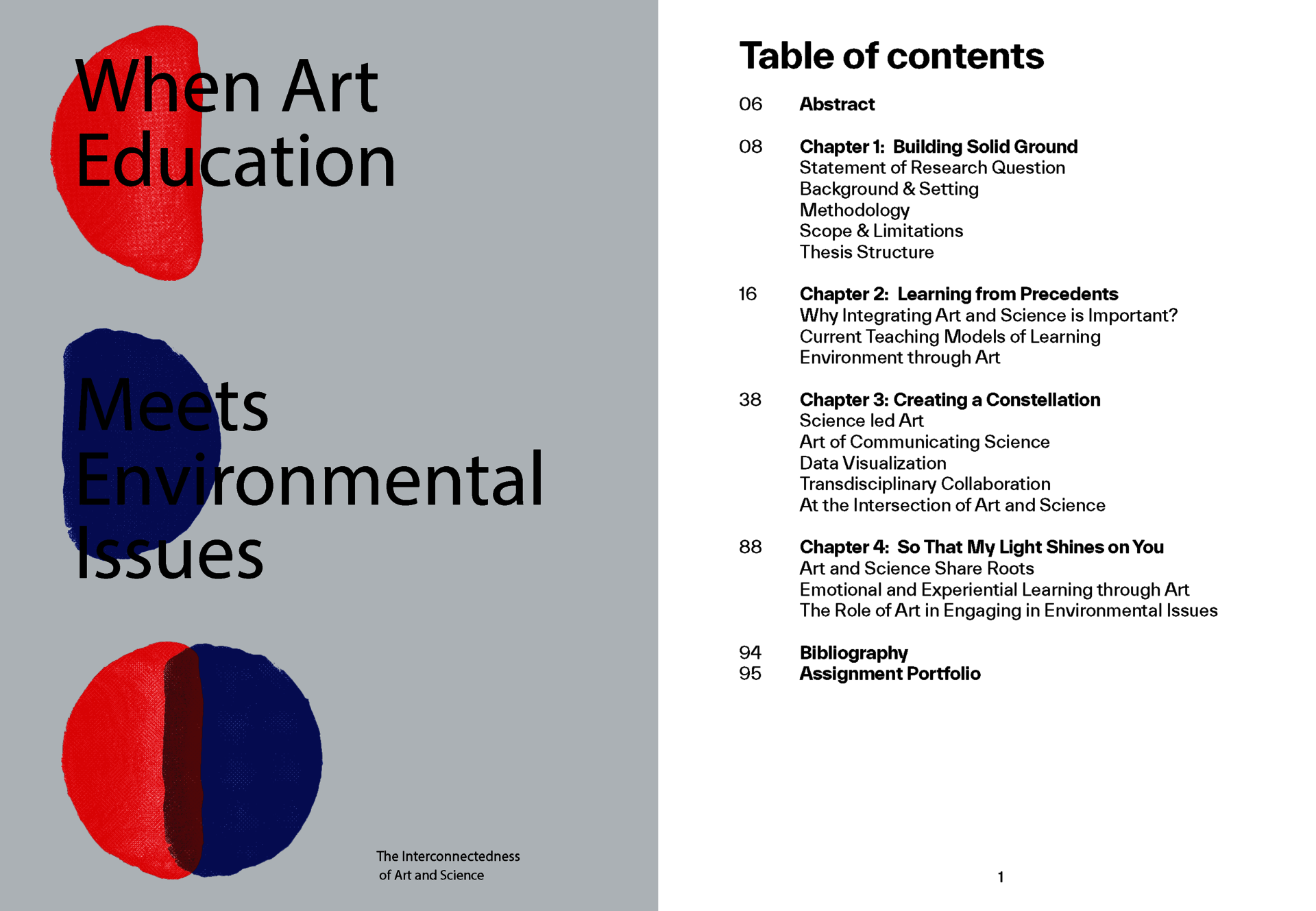 Chapter 3: Creating a Constellation
Image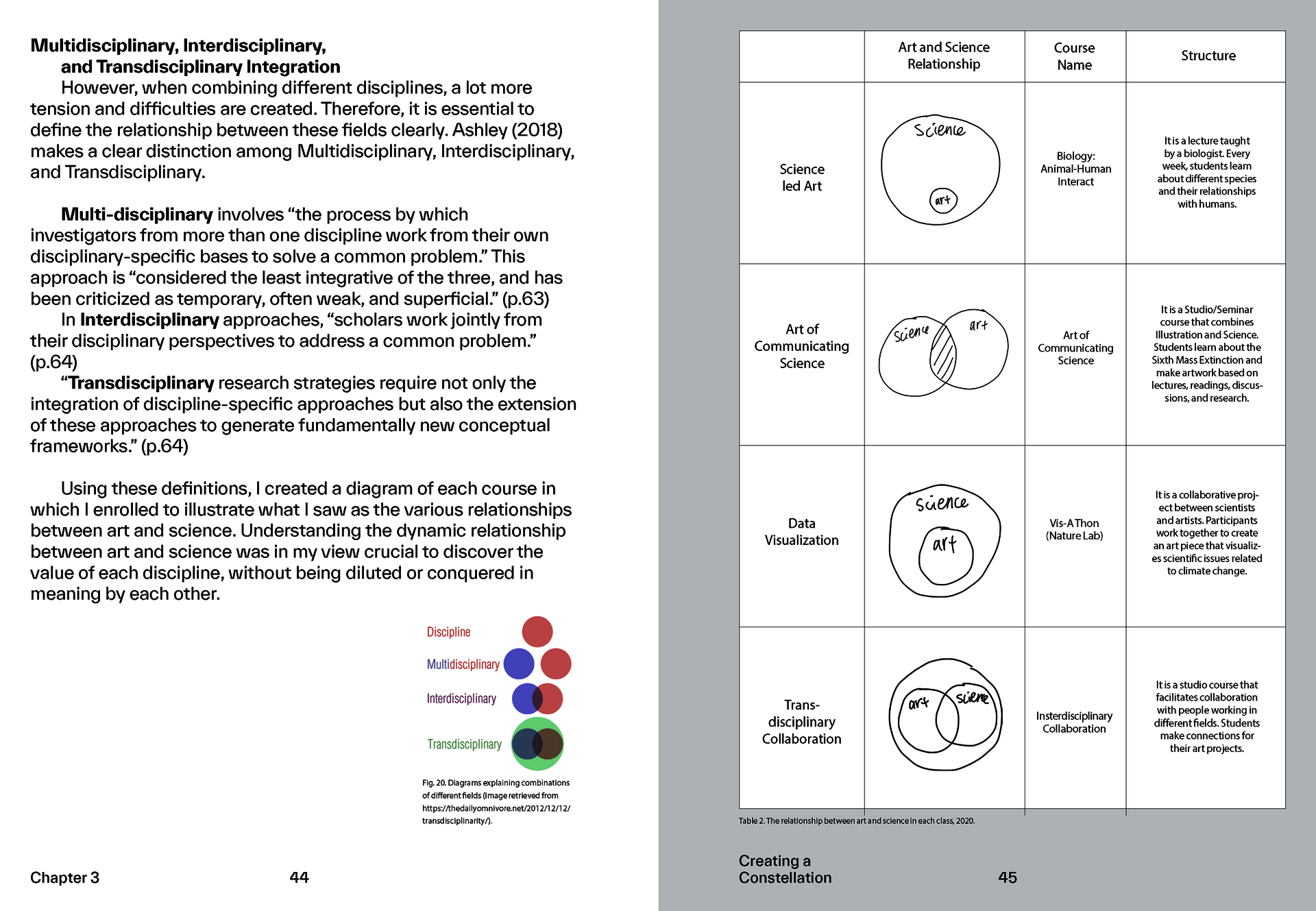 1. Science led Art - Shake & Change to Save a Koala
Image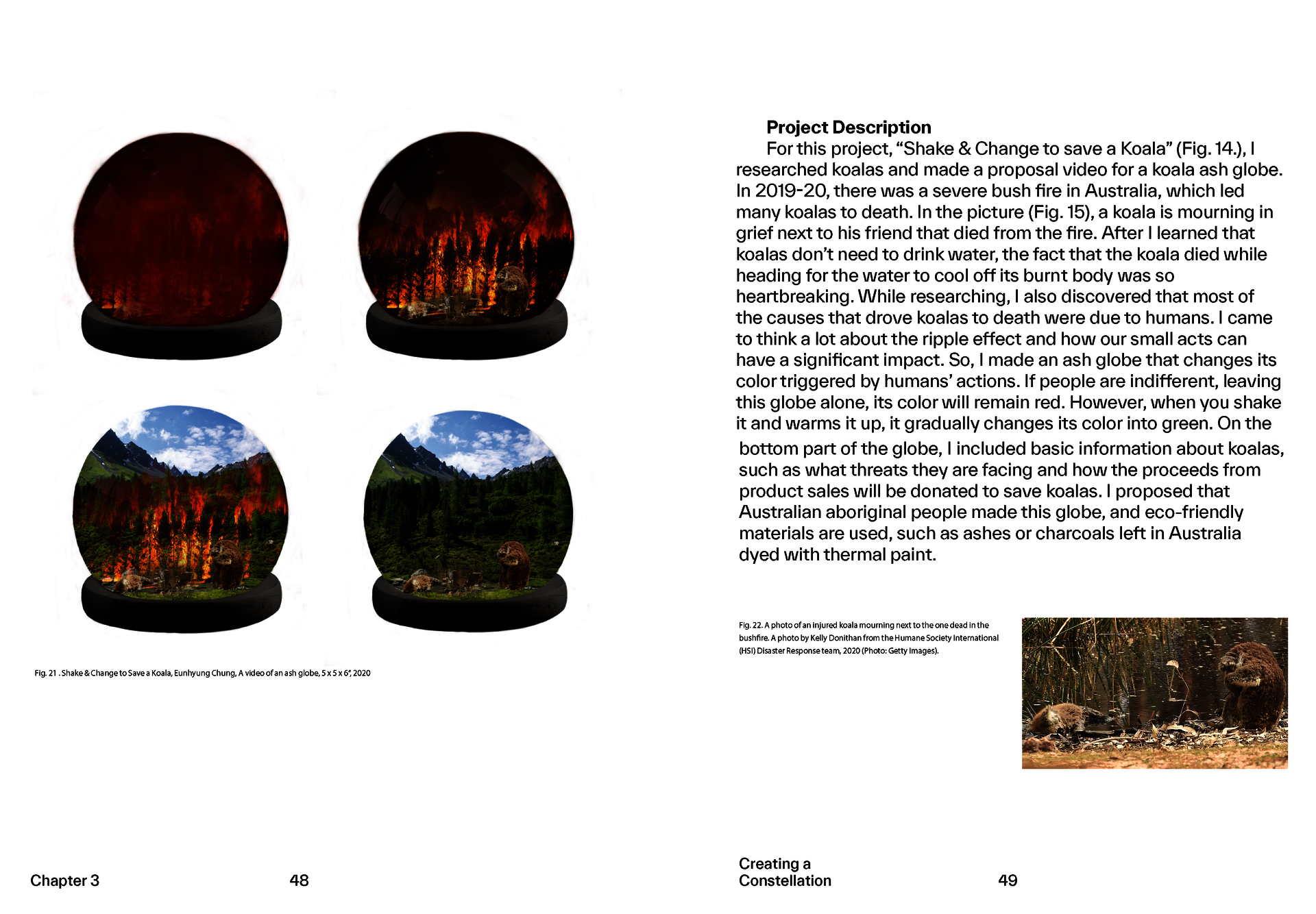 2. Art of Communicating Science - Bats = Viruses?
Image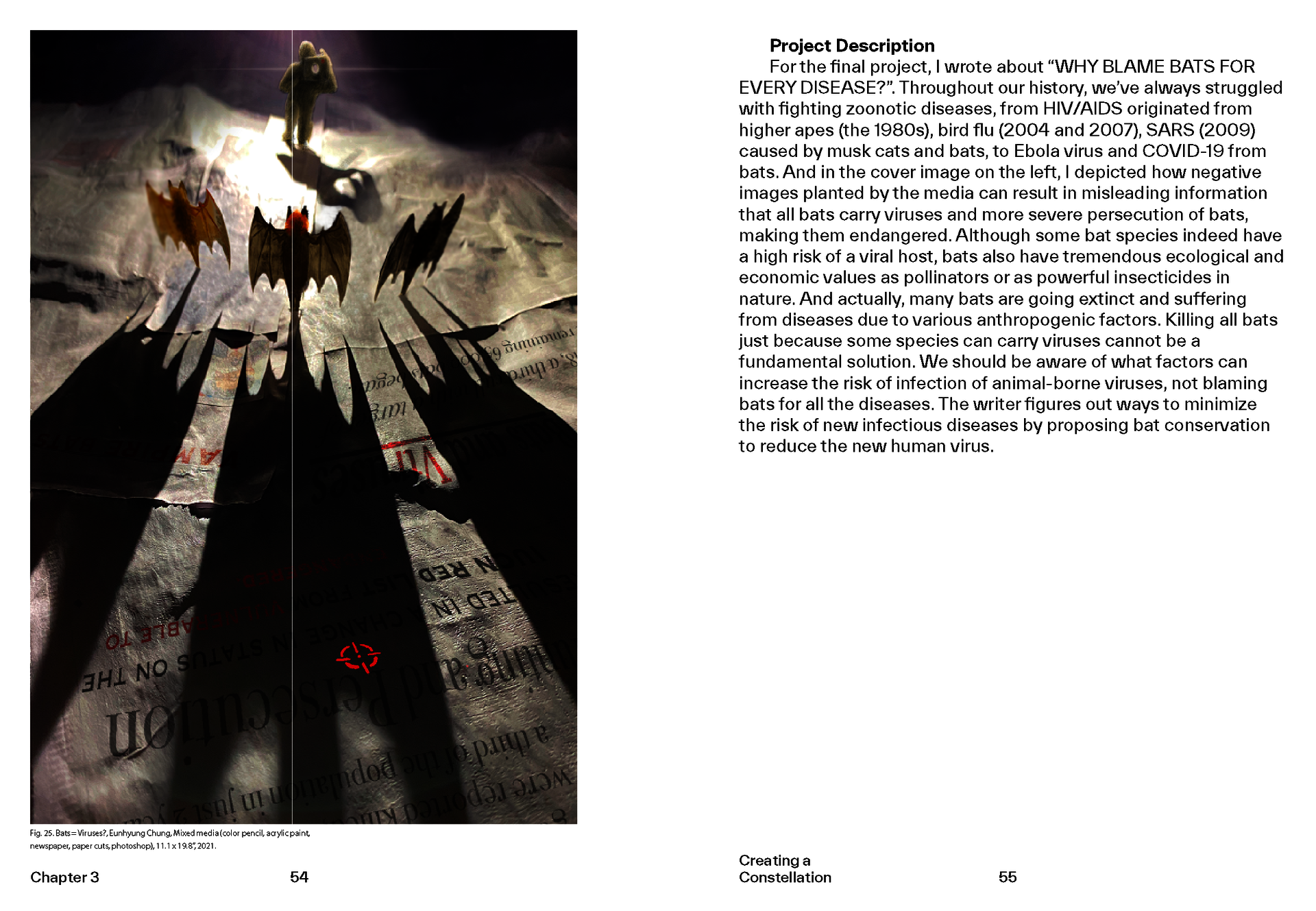 3. Data Visualization - The Transition
Image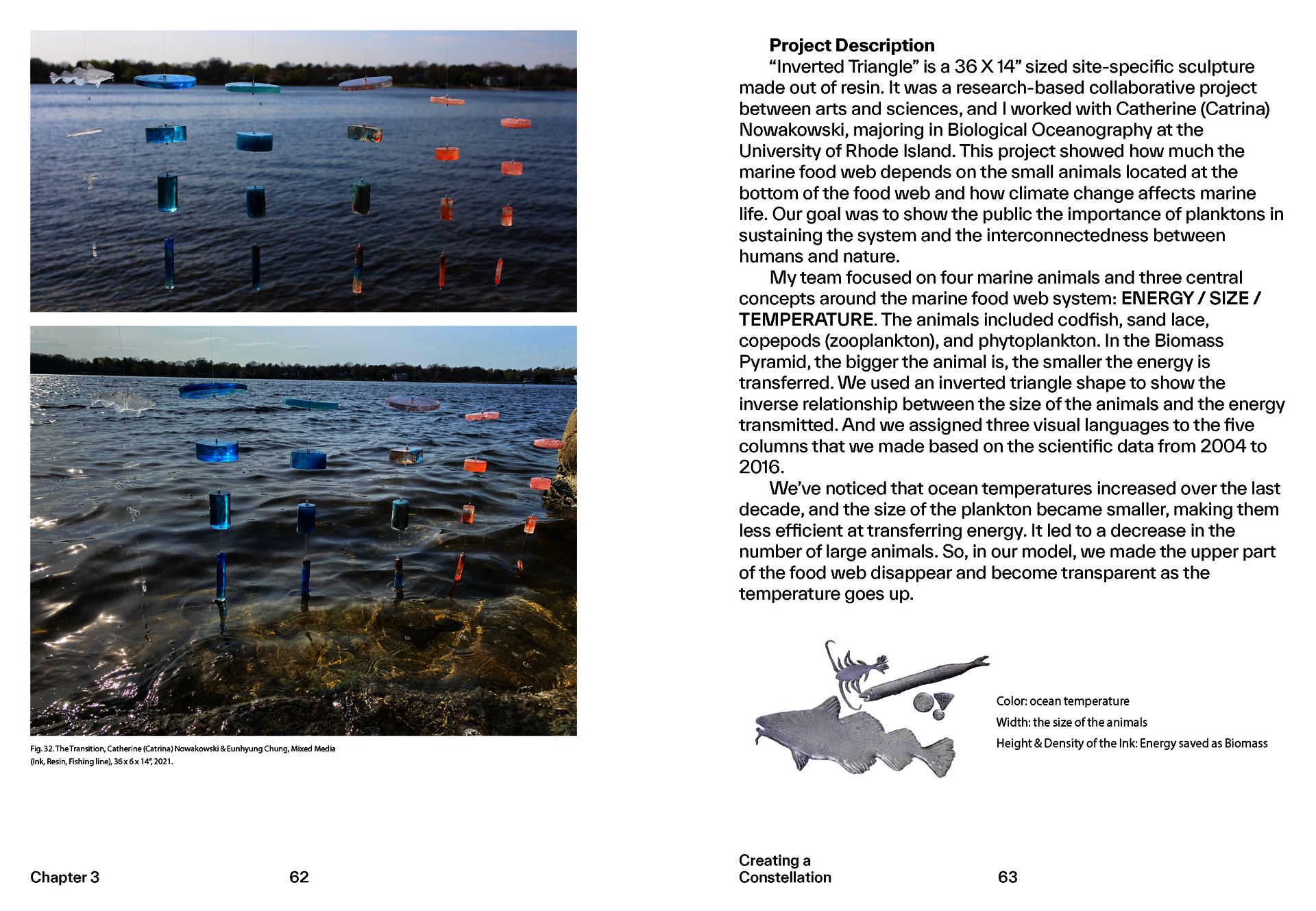 4. Transdisciplinary Collaboration - Swimming in the Deep Sky
Image