Image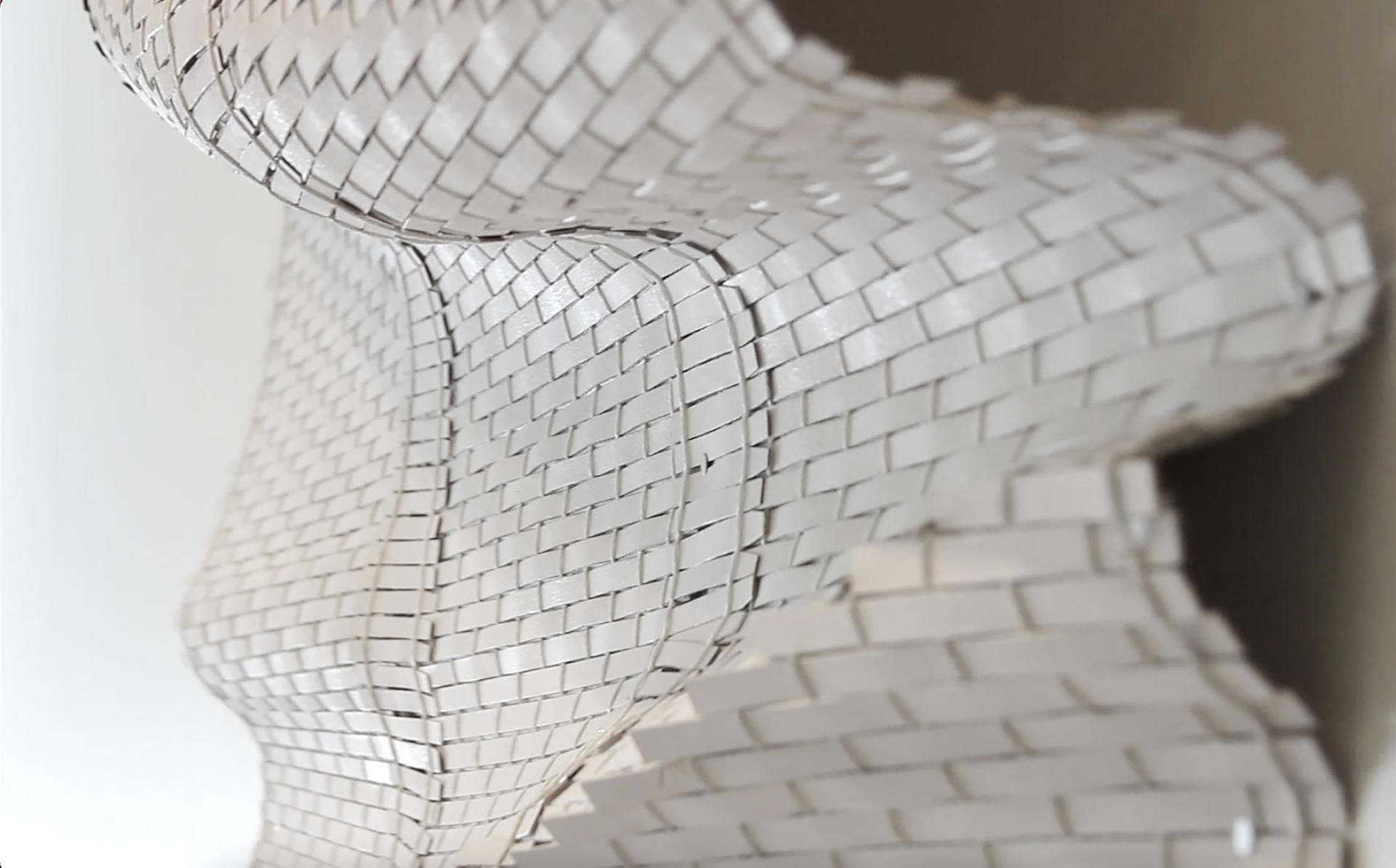 "People like my grandmother, who have no home but in memory, learn to be very skilled in the art of recollection." 
― Amitav Ghosh
Insecurities - Tracing Displacement and Migration
ABSTRACT
"Insecurities: Tracing Displacement and Migration," the title of both my thesis work and thesis book, calls attention to displacement and forced migration as a disruption in the continuity of place, relationships, identity, memory, and time. Through a collection of textiles, I try to capture the psychological effects of forced migration and communicate the impact of political violence on cultural identity and coexistence. 
With emphasis on materiality, form, texture and color I explore the relationship of architecture's power to shape the memory of home. How it changes through passage of time for a migrant family? How does the feeling of security get transformed into fragility? I position myself within the context of how the current Indian government is attempting to rewrite the nation's history and distort India's pluralistic story. I tell a personal narrative of displacement in harrowing tales of loss, alienation, and the search for and reaffirmation of identity, home, and belongingness in a beleaguered nation that seems to have lost its way. 
Image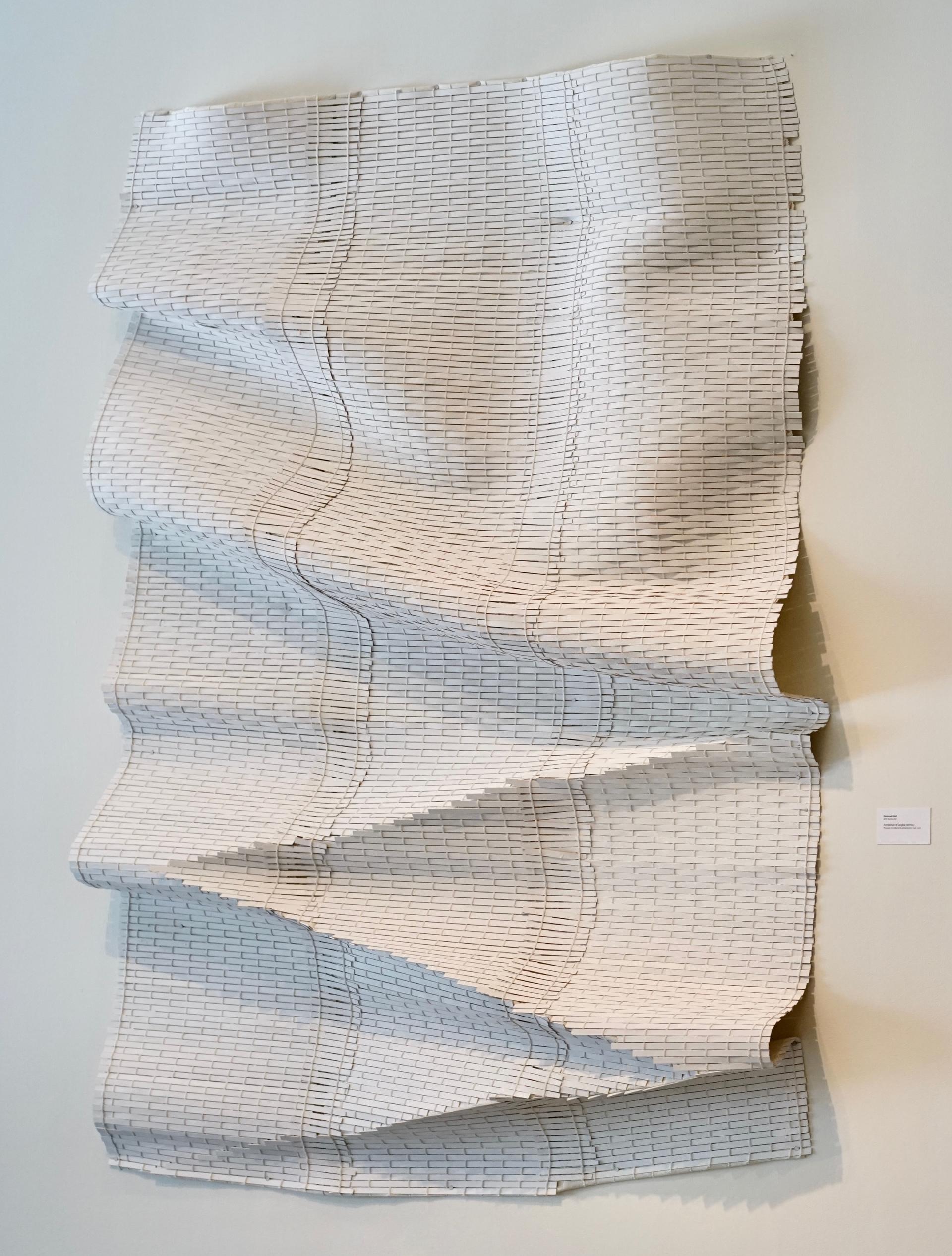 Image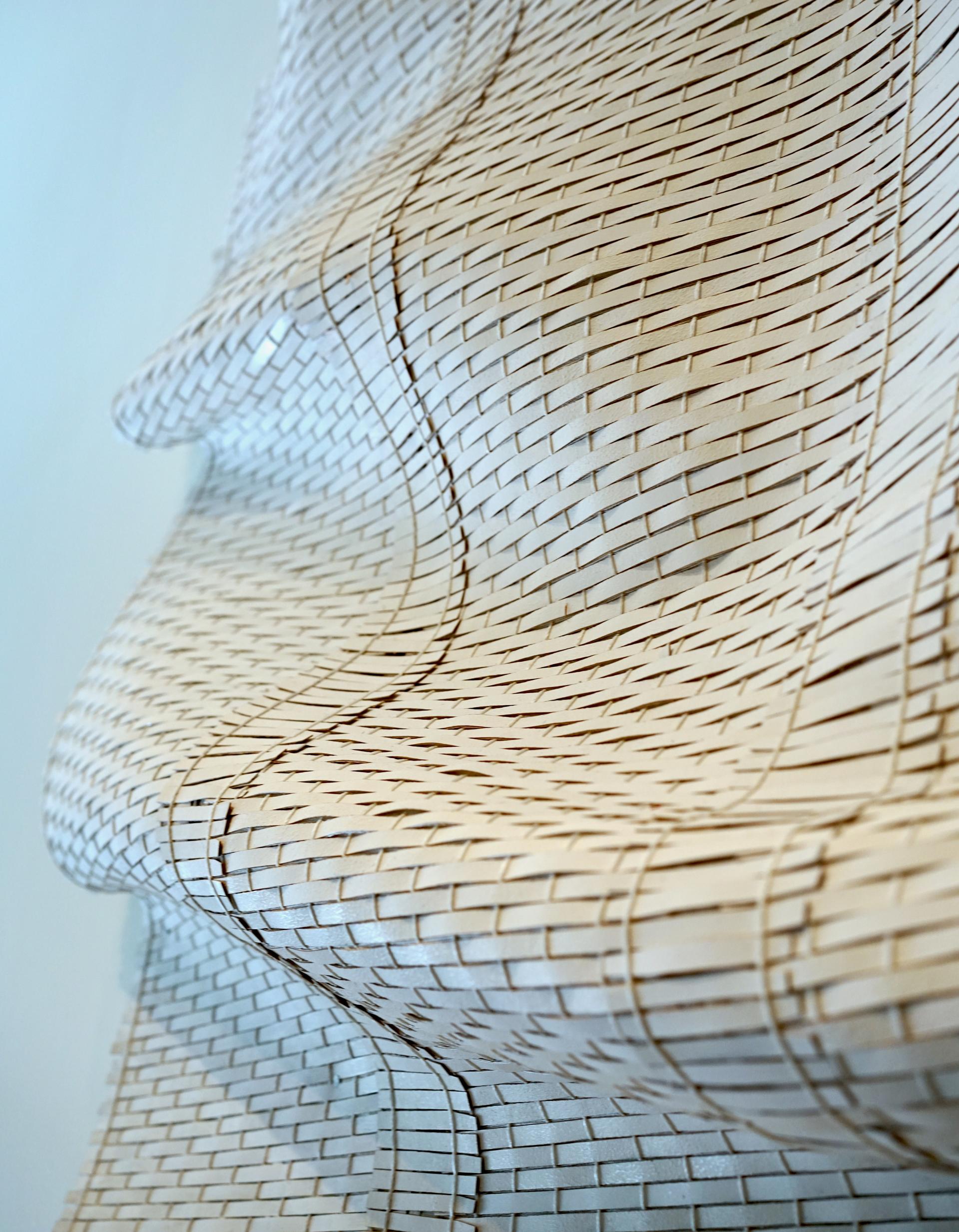 Image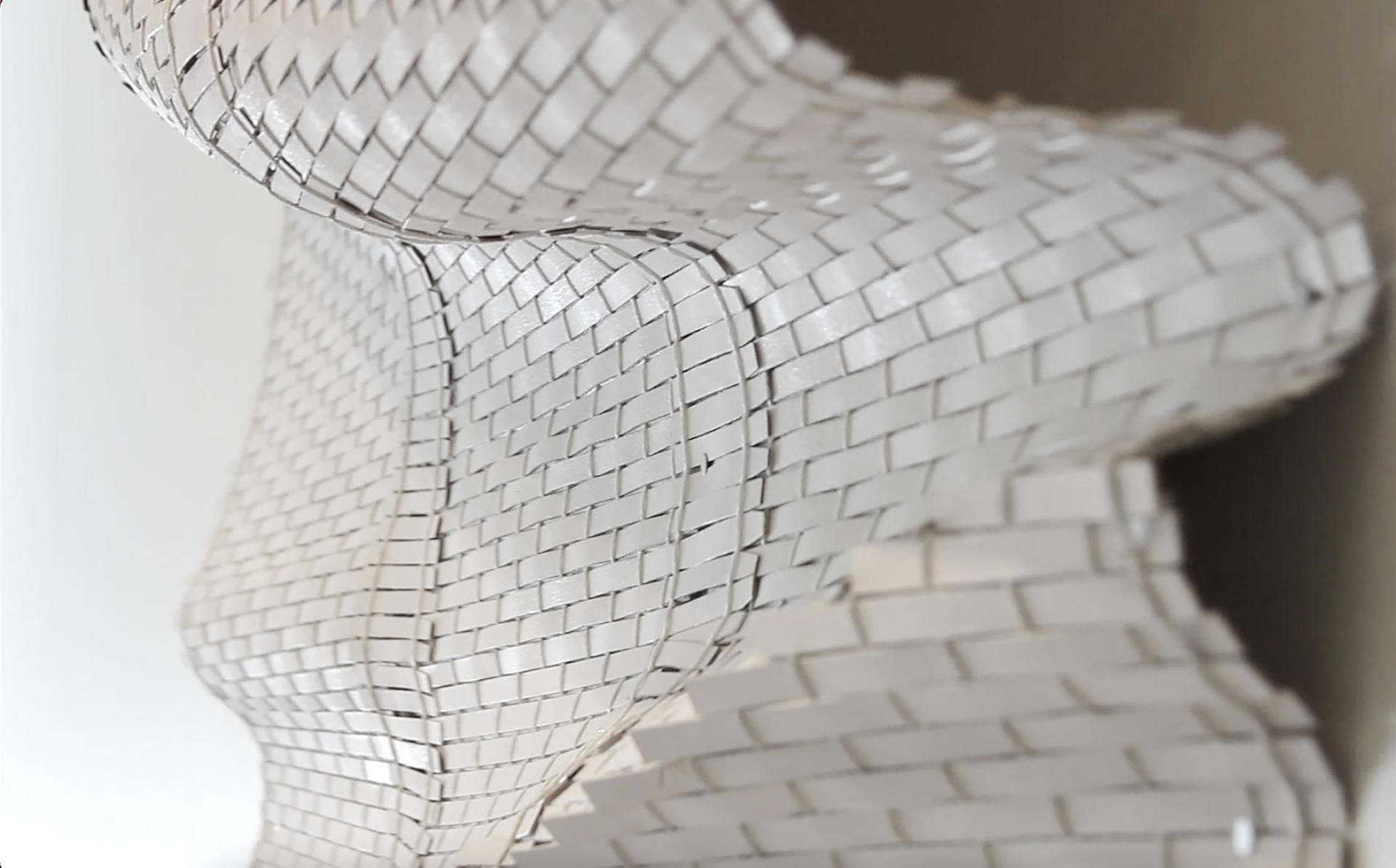 Architecture Of Tangible Memory
Plywood, monofilament, wool
10ft. by 6ft.
2021
Inspired by an exterior of an unstable architecture this piece creates a form that is contracting, expanding and breaking representing a state of flux between security and fragility.
Glitched Recollection
Wool, cotton, mohair, polyester
54 by 64 in.
2021
Different memories of home from different periods don't fit together if you put them together. The continuity which bonds them together has disappeared, and gaps have been created from the loss that cannot be filled.
How can cloth keep a memory of displacement and fill the gaps in some way? How is the space of memories filled within those gaps? 
Multiplicity might become what fills that gap. It is filled with multiple iterations, multiple possibilities to find the correct one.
How do you show that loss/gaps in the weave itself? It is impossible to weave the spot that is empty. Impossible to give it representation.
What would it mean for a jacquard machine which is following a certain logic to shift to a different logic when weaving those gaps? Or what would it mean if it is unable to follow logic and glitches differently each time due to the impossibility of weaving those gaps representing the countless iterations that it is struggling with to find the right one.
Image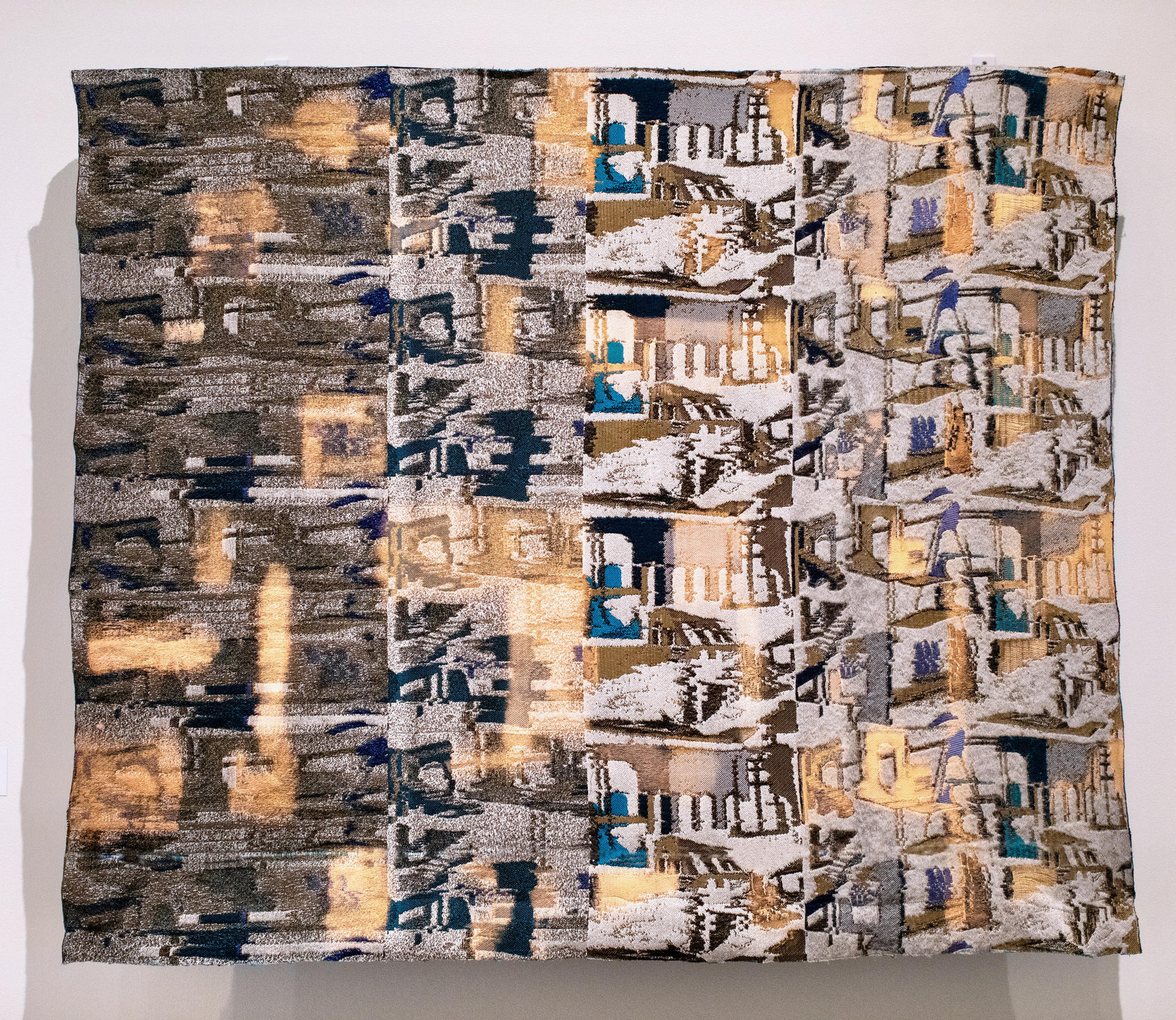 Image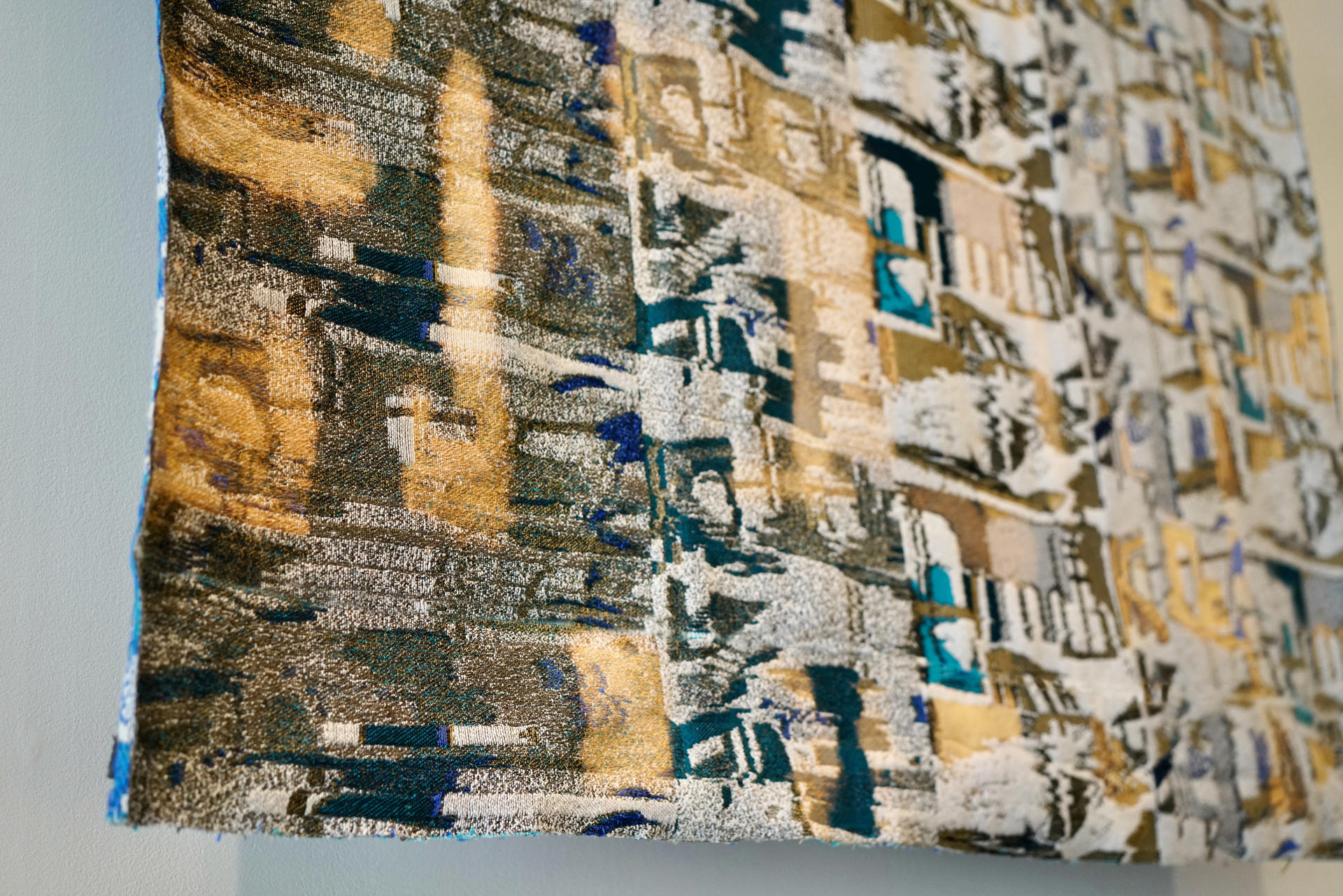 Image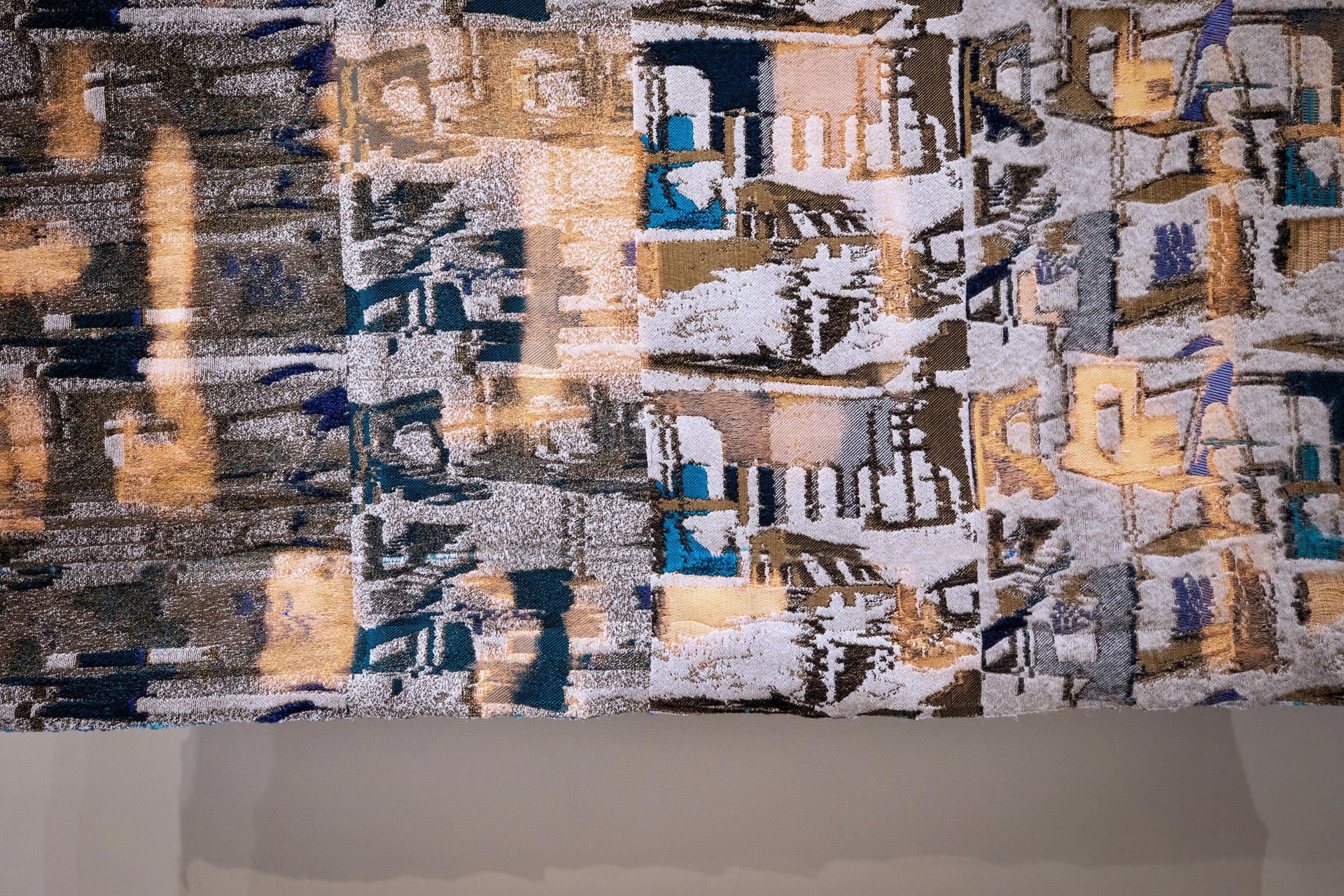 Image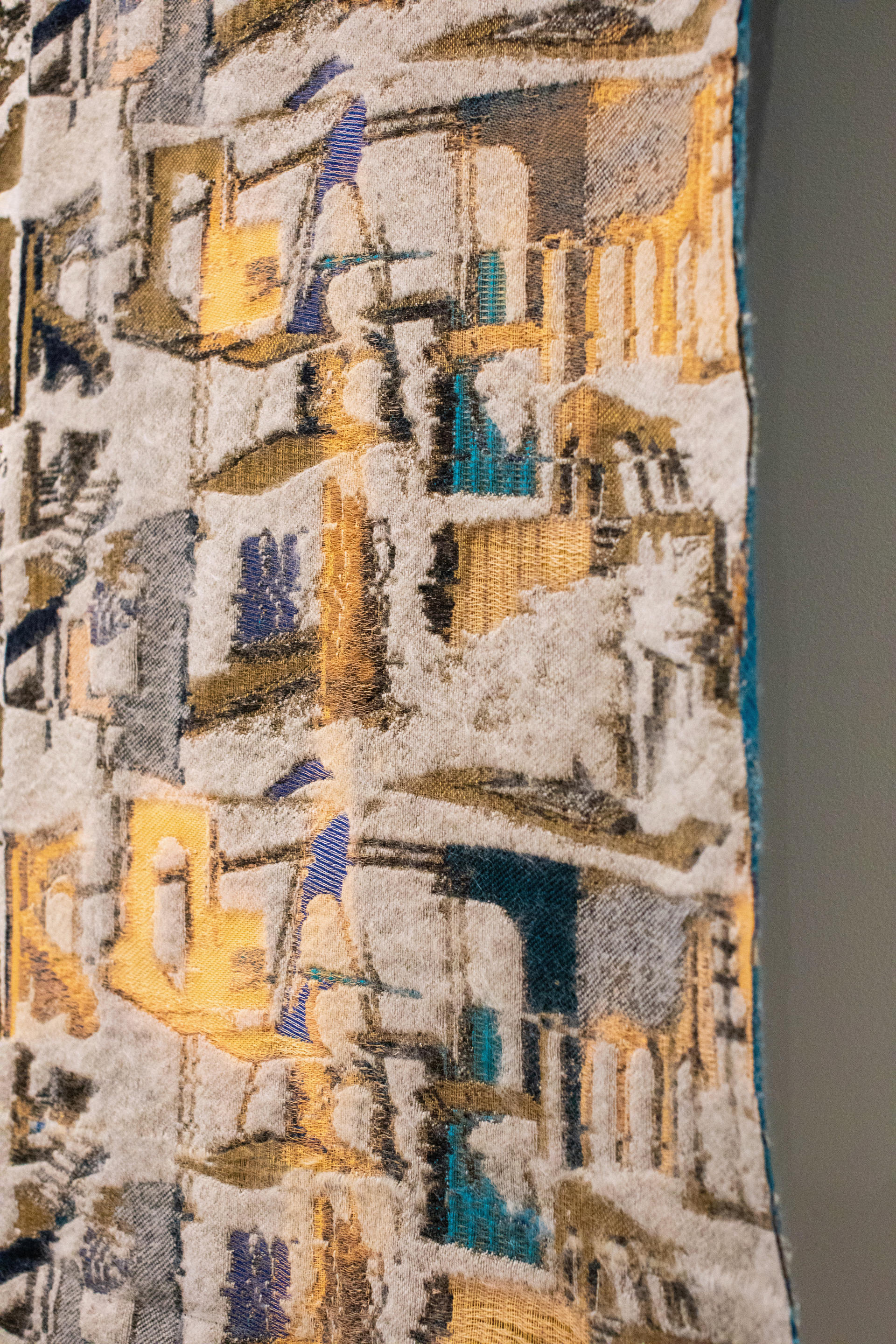 Image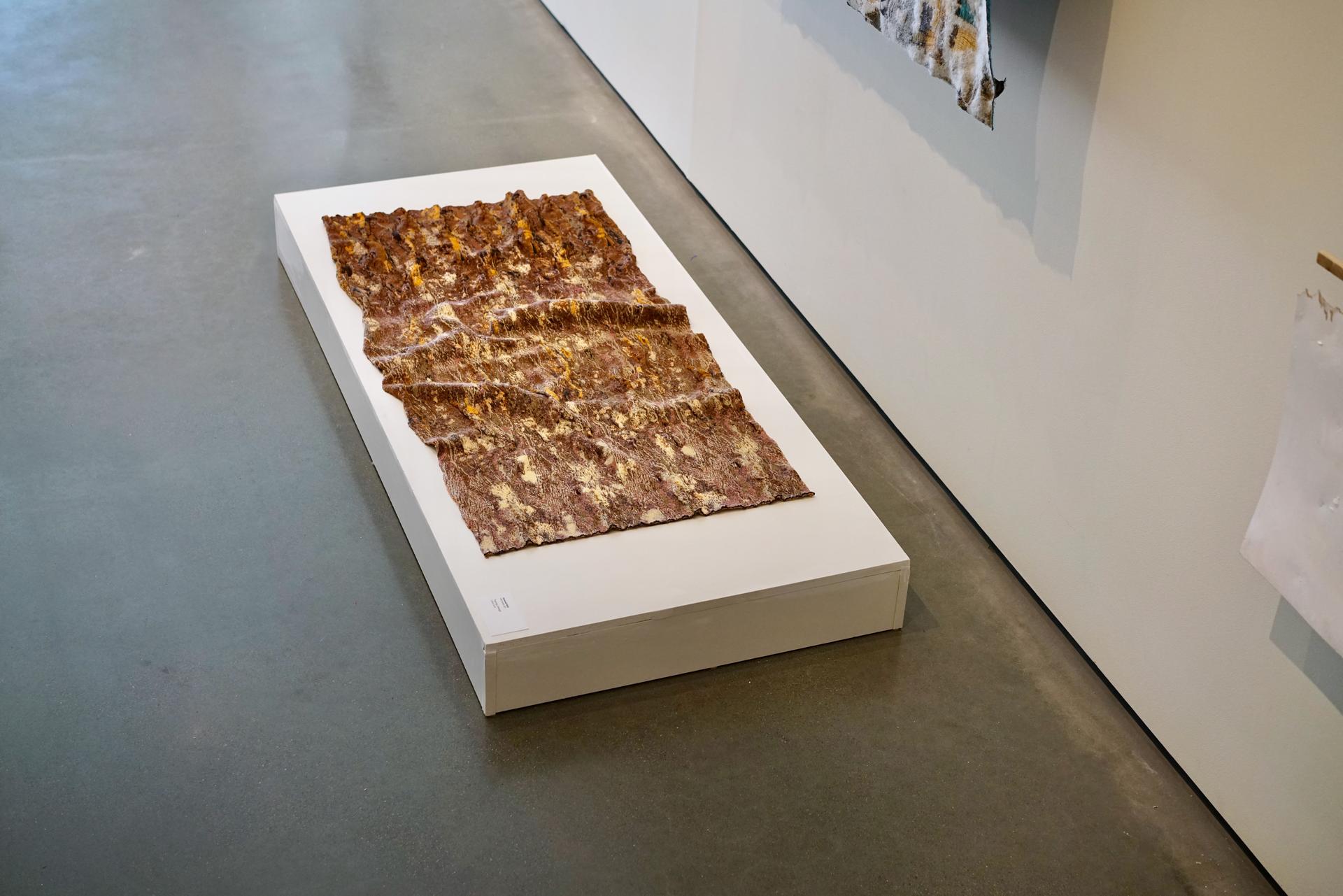 Image
Image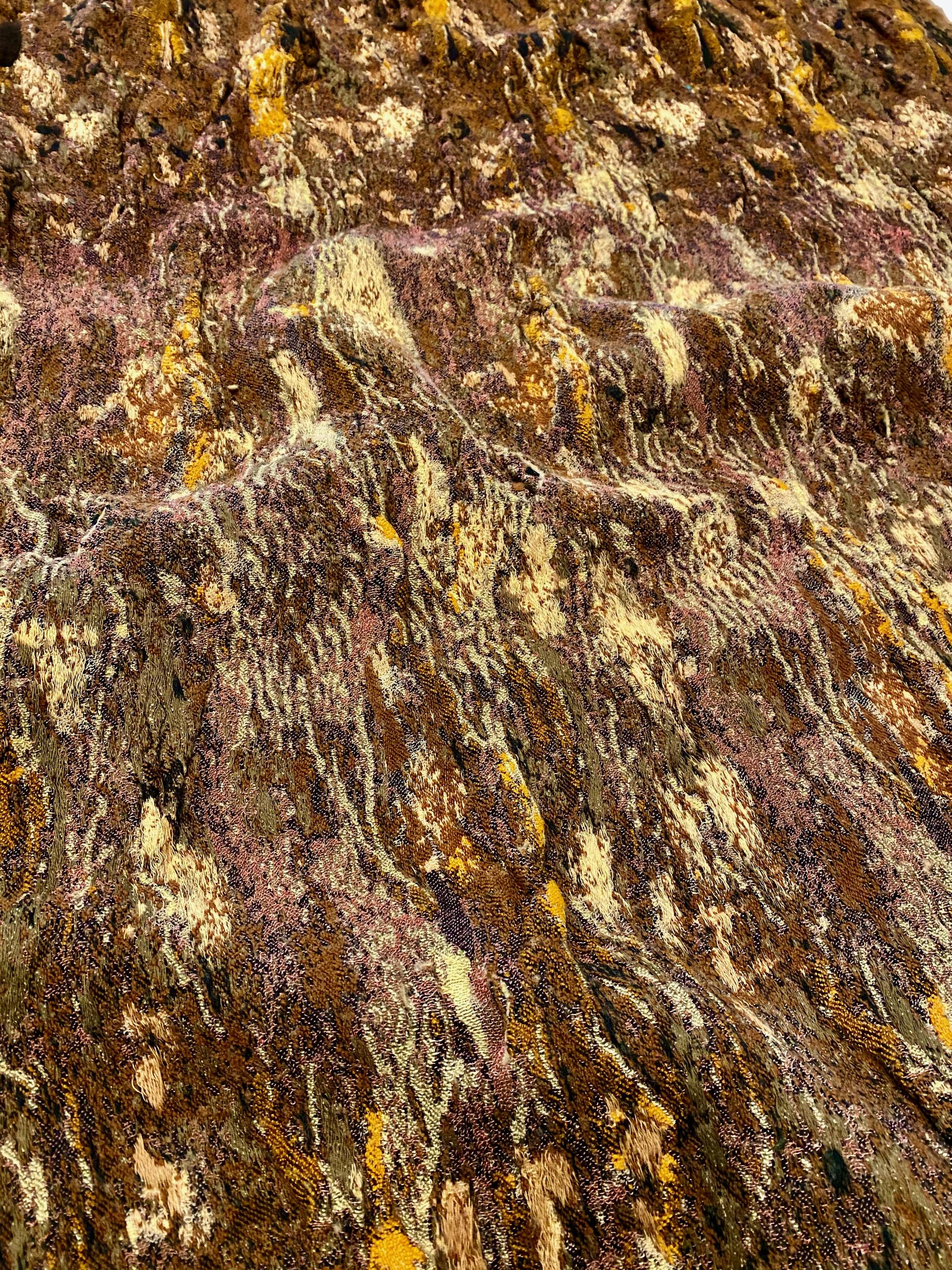 Tracing Lineage
Wool, cotton, polyester
36 by 84 in.
2021
Made on a jacquard loom this piece is about tracing the path of the migration and displacement captured within the memory of a landscape with the passage of time.
Image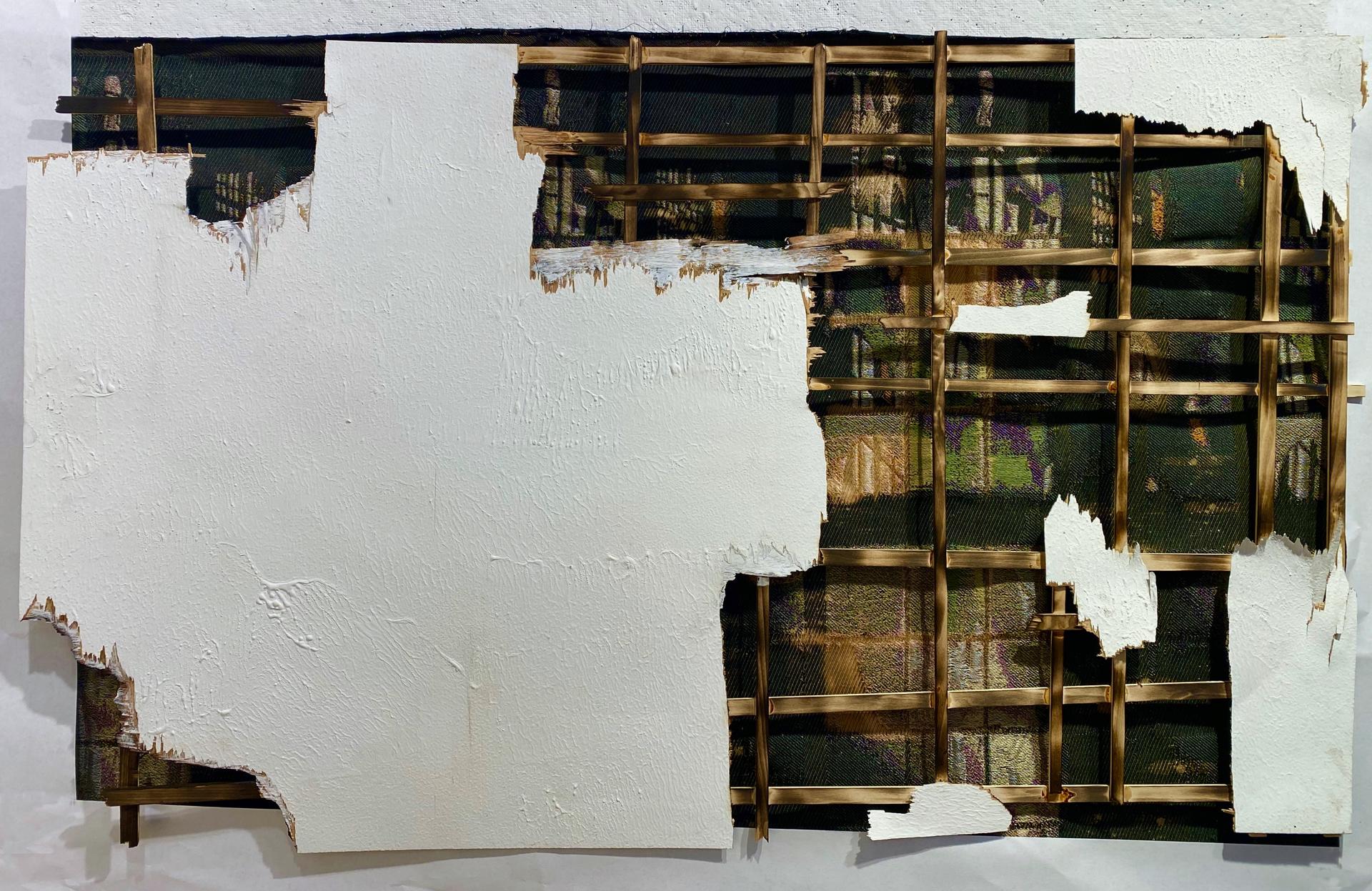 Image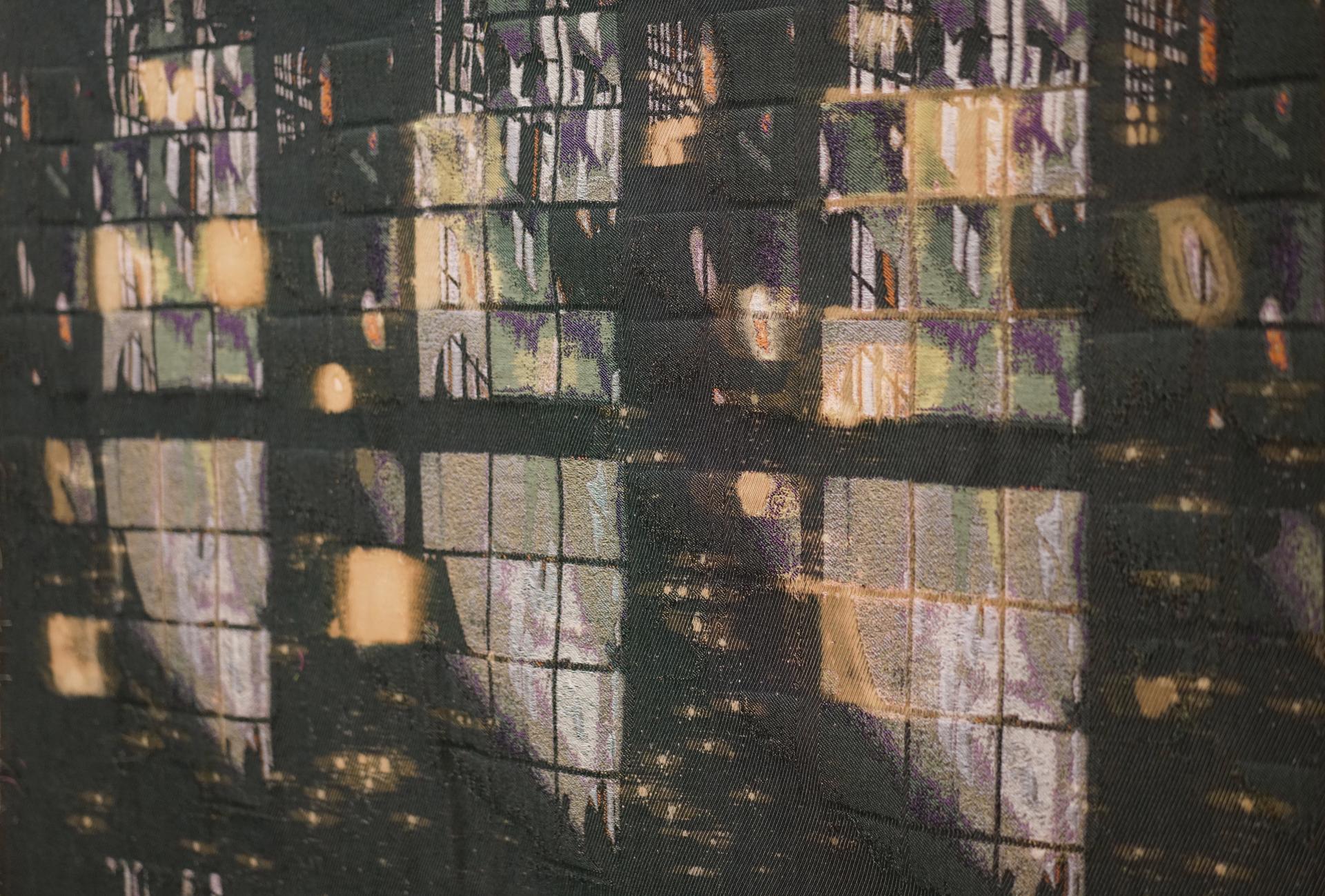 Evocation
Wool, cotton, polyester
54 by 86 in.
2021
This piece connects the interior and the outer facade of an architecture. Looking at an architectural space from outside on the brink of ruin that has something very energized and present trying to escape from its fragmented reality. It's been diminished and rendered ineffectual; it does not give shelter.
Image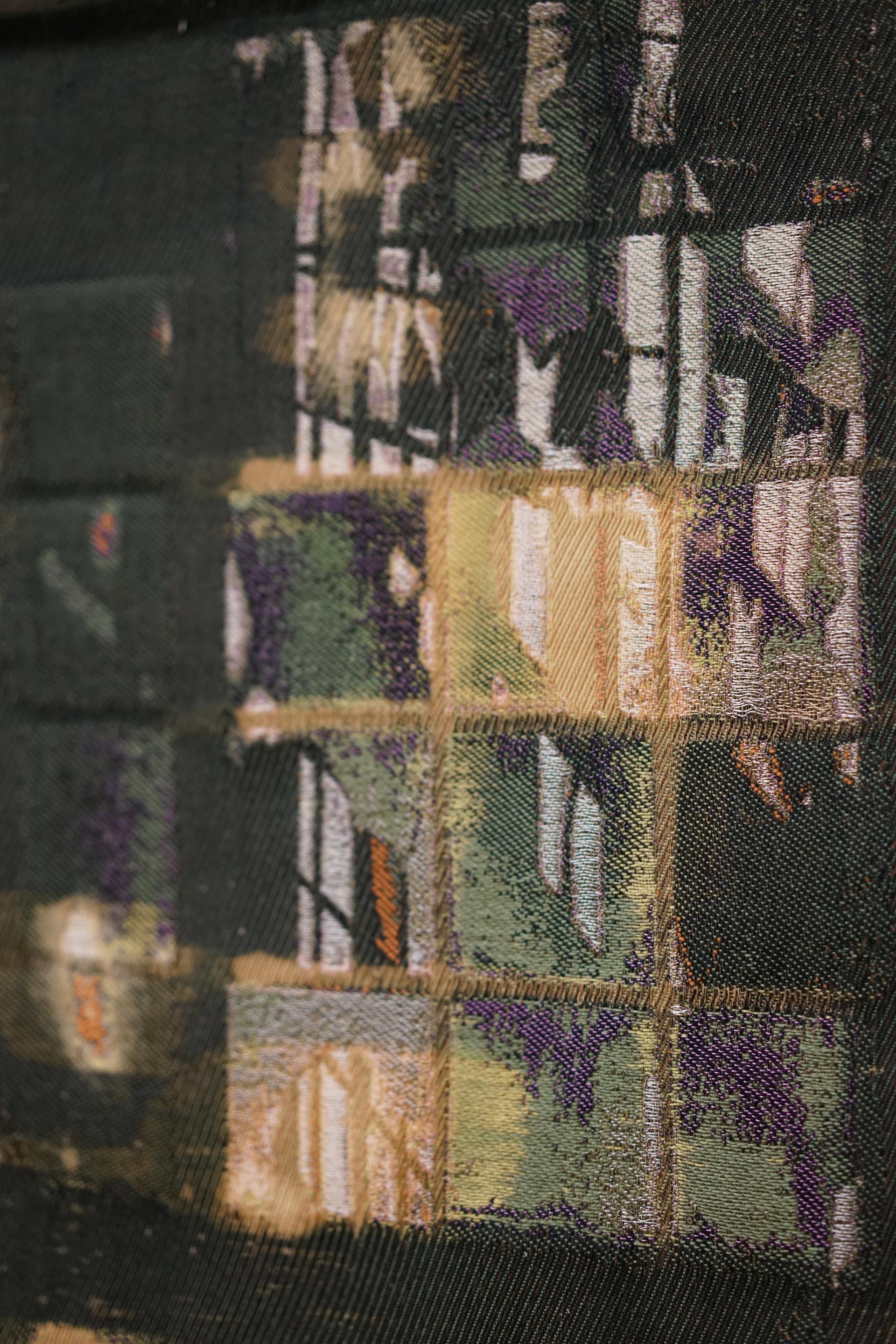 The following images reveal a glimpse into my artistic process, samples and explorations that led to final series of work.
---
Image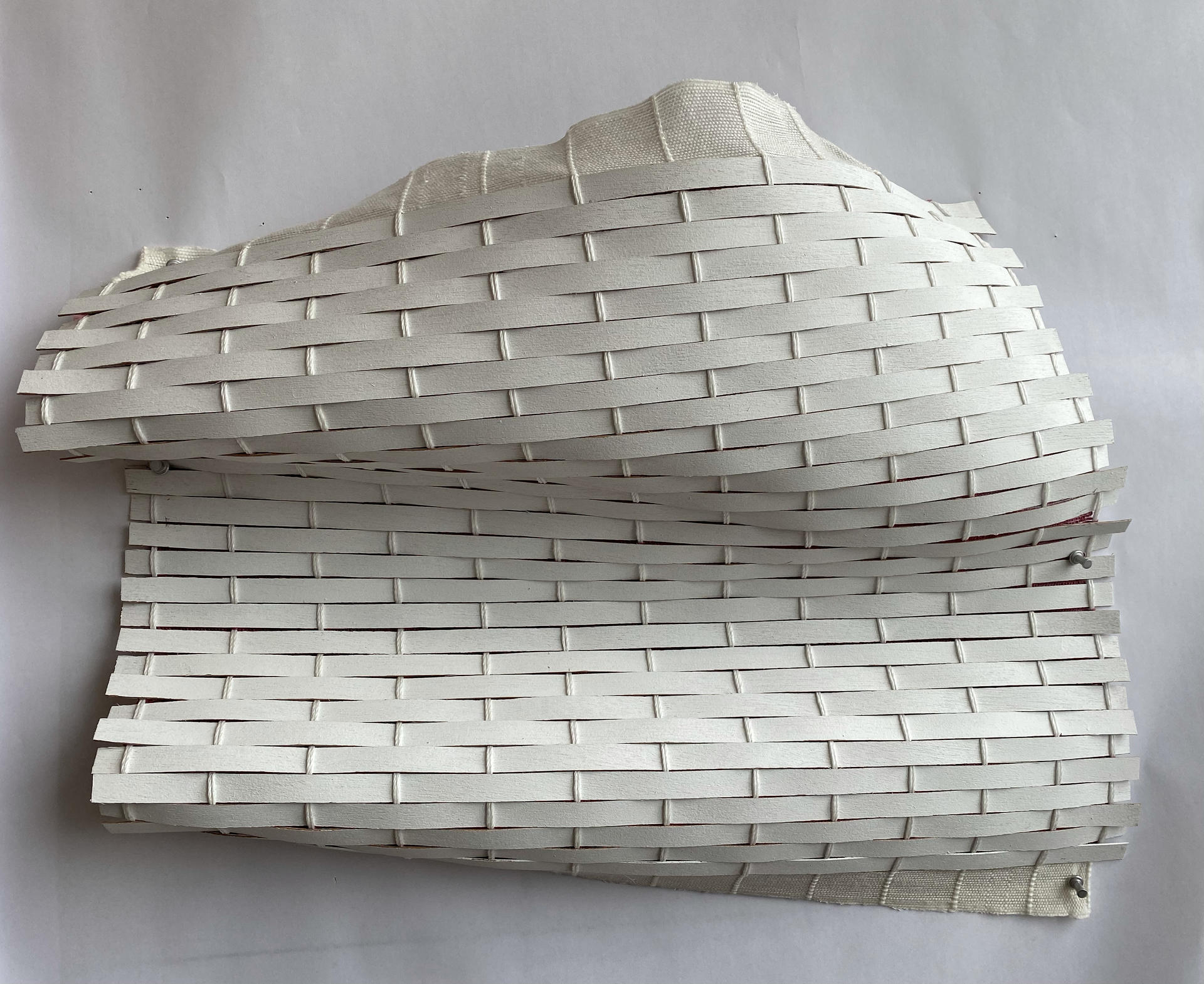 Image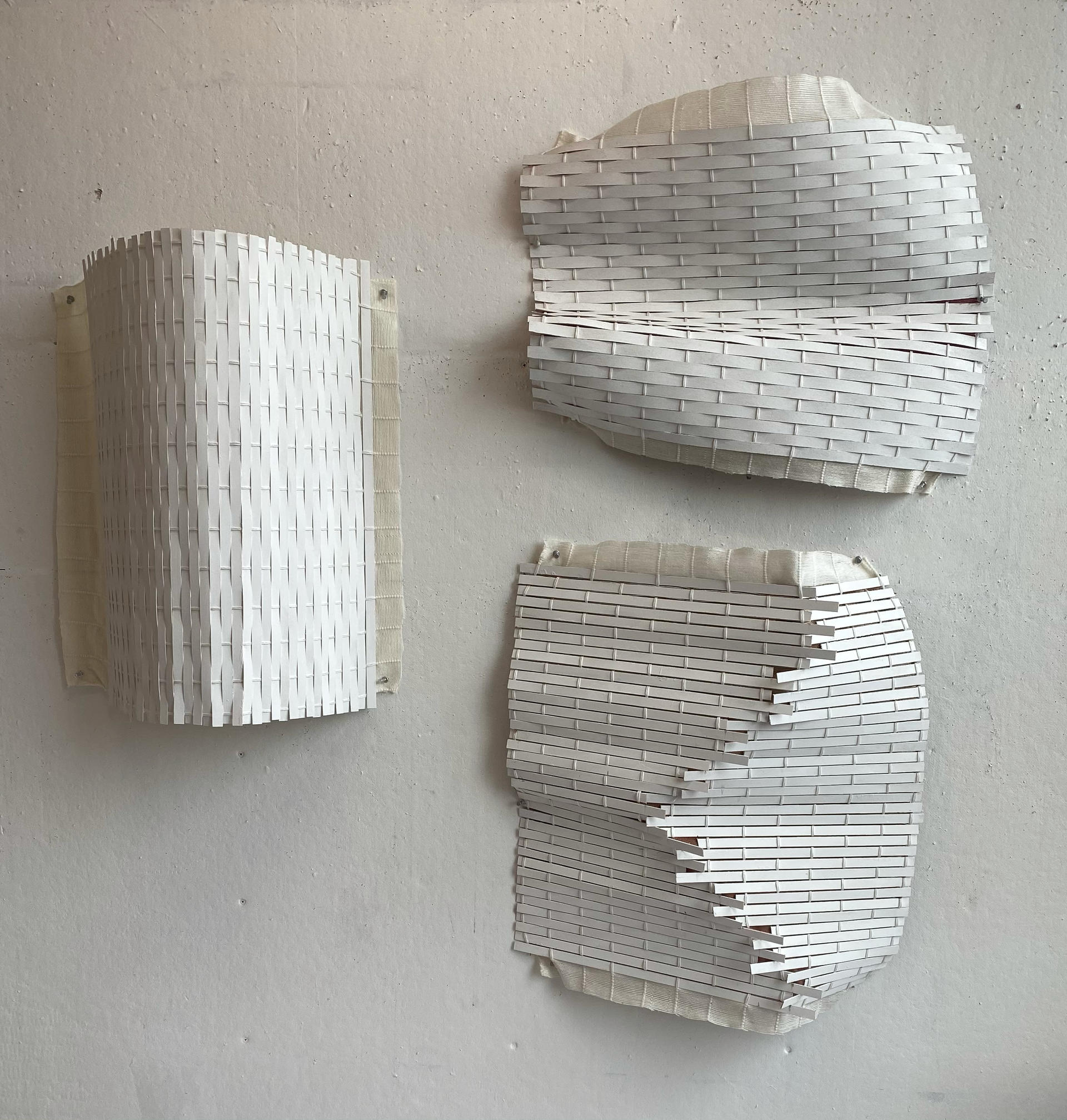 Image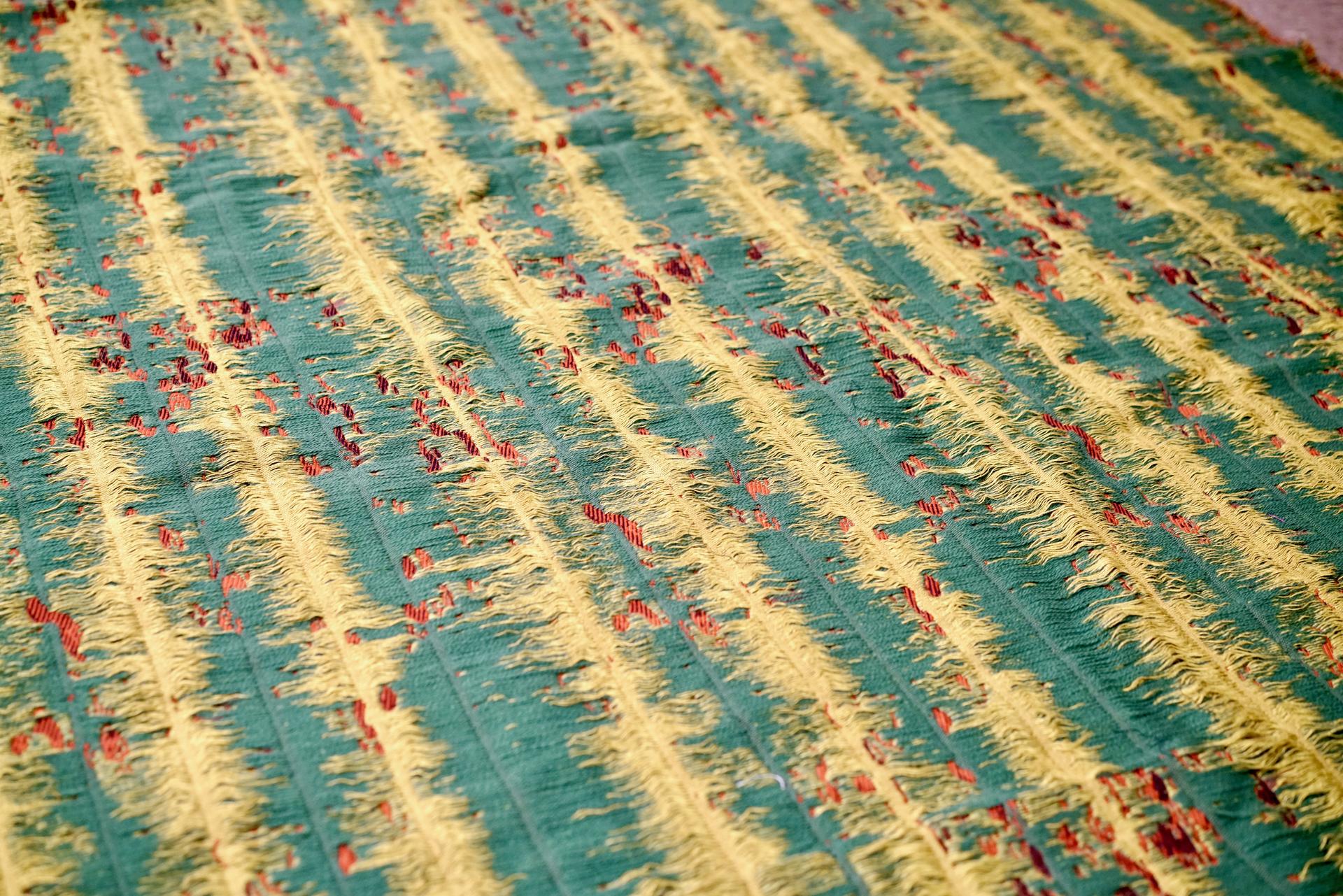 Image
Image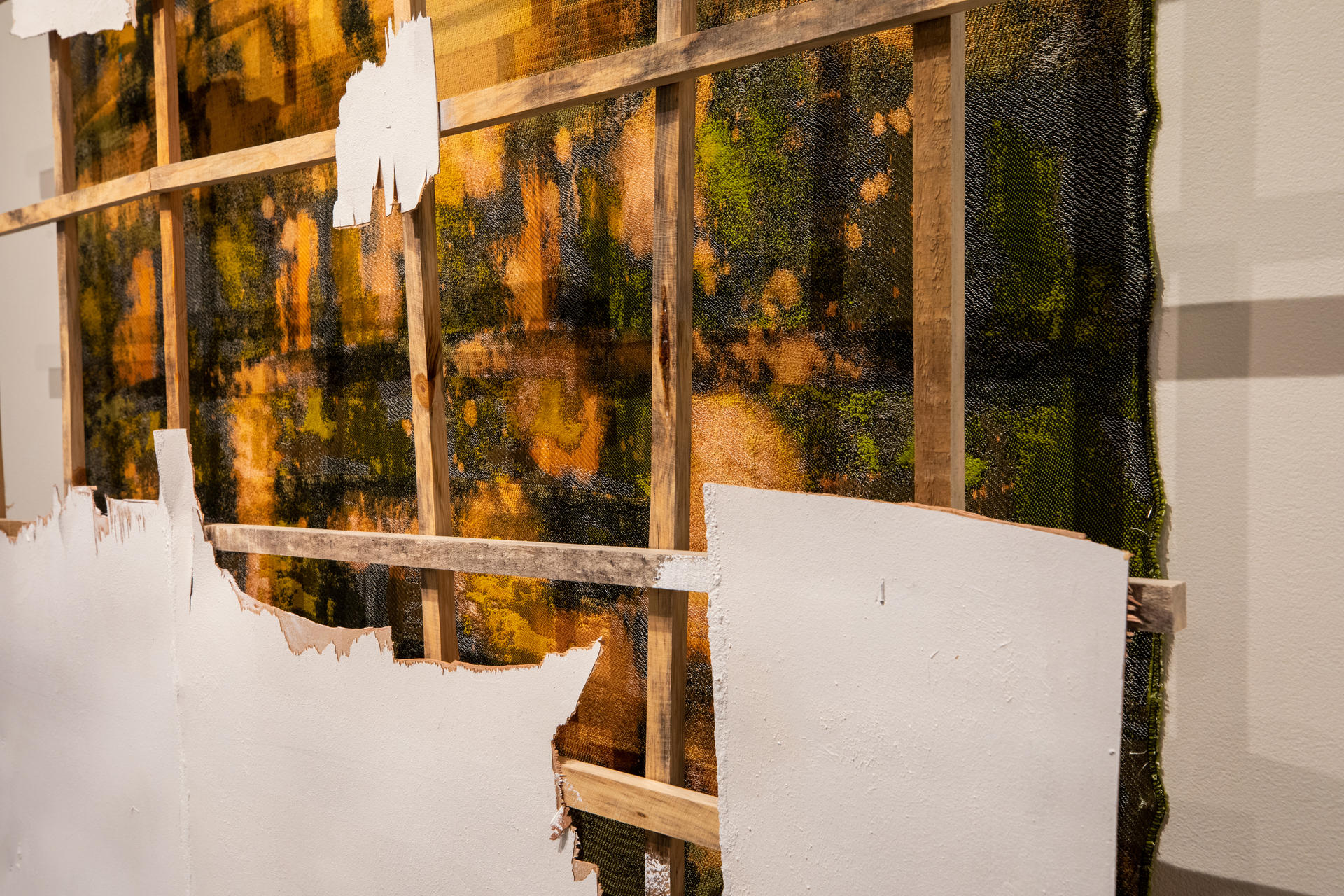 Image
Image
Image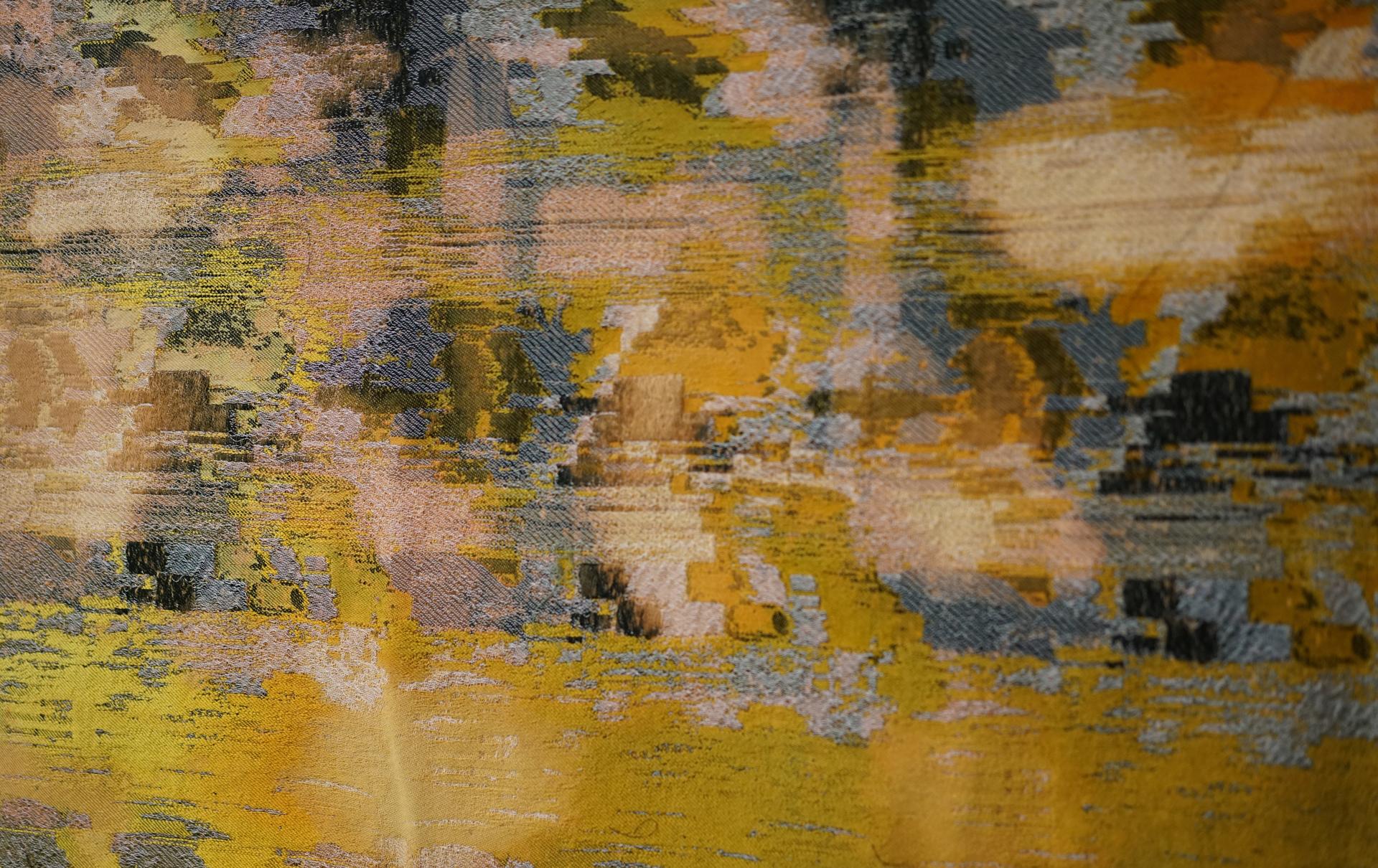 Image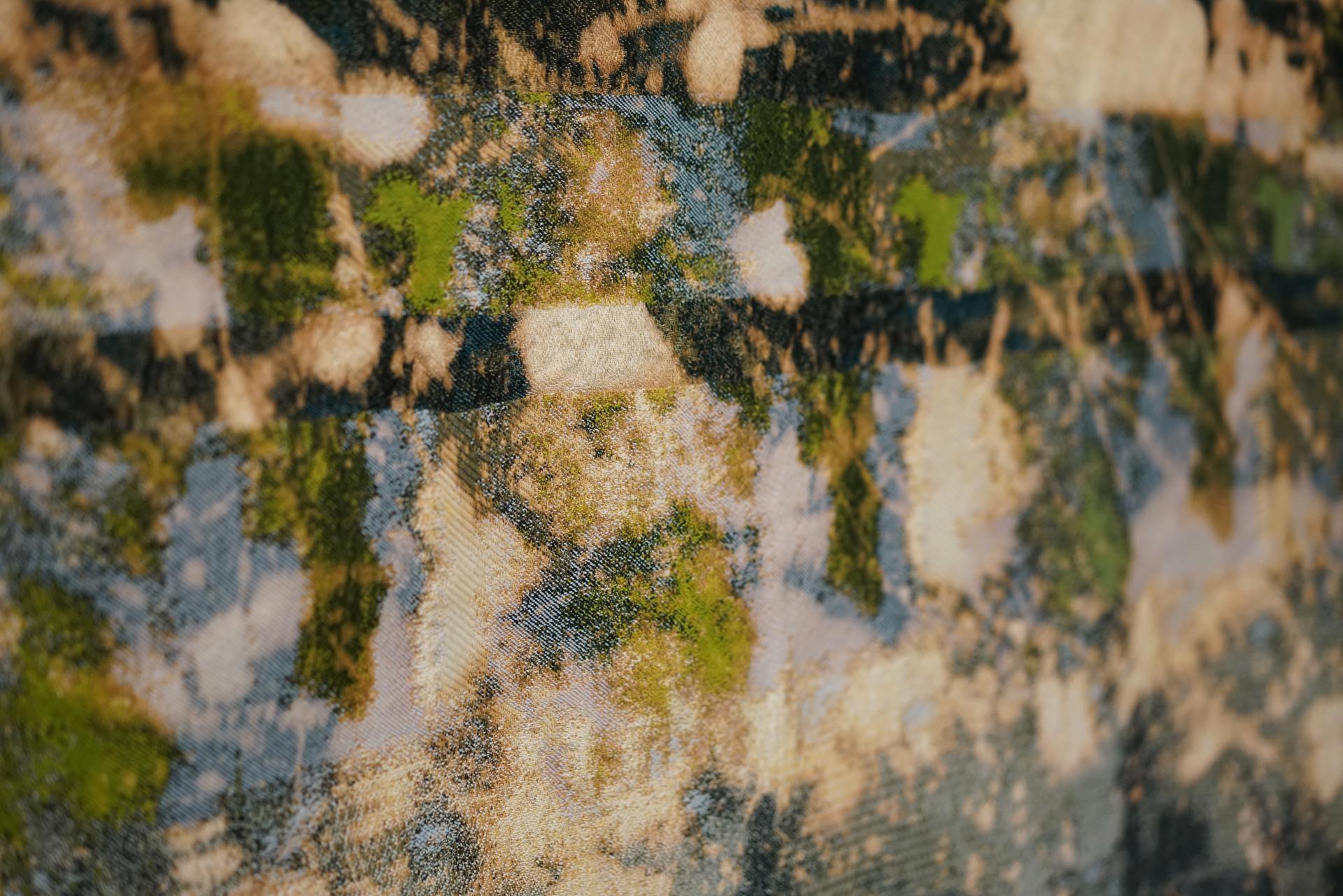 Photography Credits: Josephine Sittenfeld, Ariel Wills, Holly Gaboriault, Hammad Abid