Stephanie Gottlieb
Rising to the Occasion: A Resiliency Strategy for Brickell, Miami
As a result of climate change, there has been an increase in flooding all over the world, especially in coastal areas. Brickell, a coastal neighborhood in Miami Florida, has become a cultural center due to recent growth and development. Brickell already experiences flooding when there are large storms, which are becoming more frequent. Despite being aware of the inevitable danger of flooding, the population of the neighborhood is growing, and it has become the most densely populated neighborhood in Miami. This project proposes an expansion upon existing resiliency strategies set forth by Miami-Dade County. Currently, all buildings in the FEMA flood zone closest to the coast must be raised on stilts. However, this has thus far only included buildings that are three stories or fewer. I am proposing that the policy be expanded inland and include higher density buildings. This is a harm reduction strategy, not a solution to living with water. The project studies both vernacular and contemporary precedents of stilted buildings to determine the best structure to support high-density buildings in this context. There will be several decades before there is standing water in the neighborhood. During this time, the stilting system provides usable space underneath, while connecting blocks of buildings to each other and the parts of the city that have been elevated by the county. The elevated platforms and buildings are outfitted for emergencies, and act as a place of refuge during storms.
Image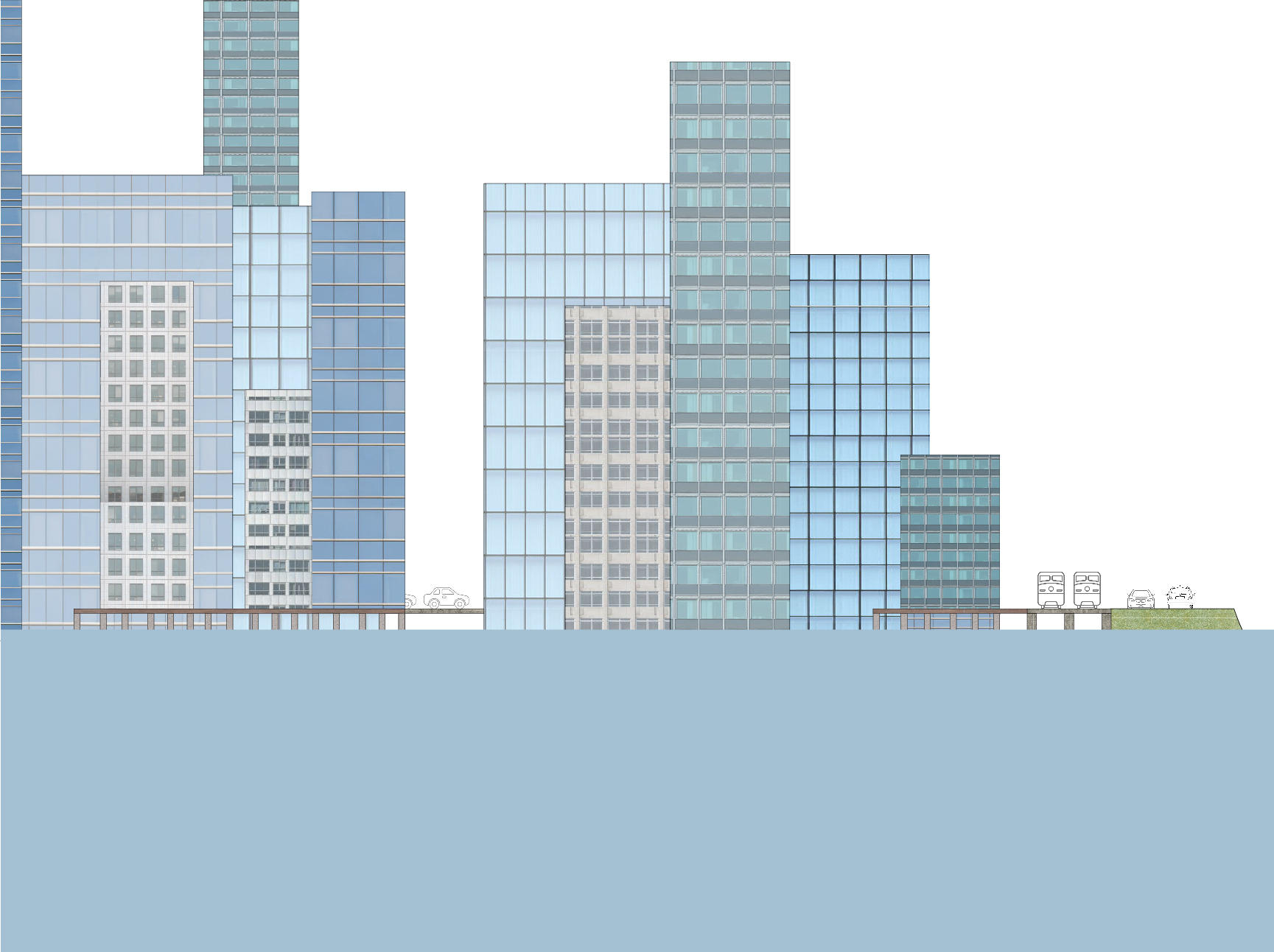 Expanding Policy
2022
The stilting system will raise buildings on platforms. The platforms will connect buildings to elevated infrastructure, and the areas built up on fill by the county.
Image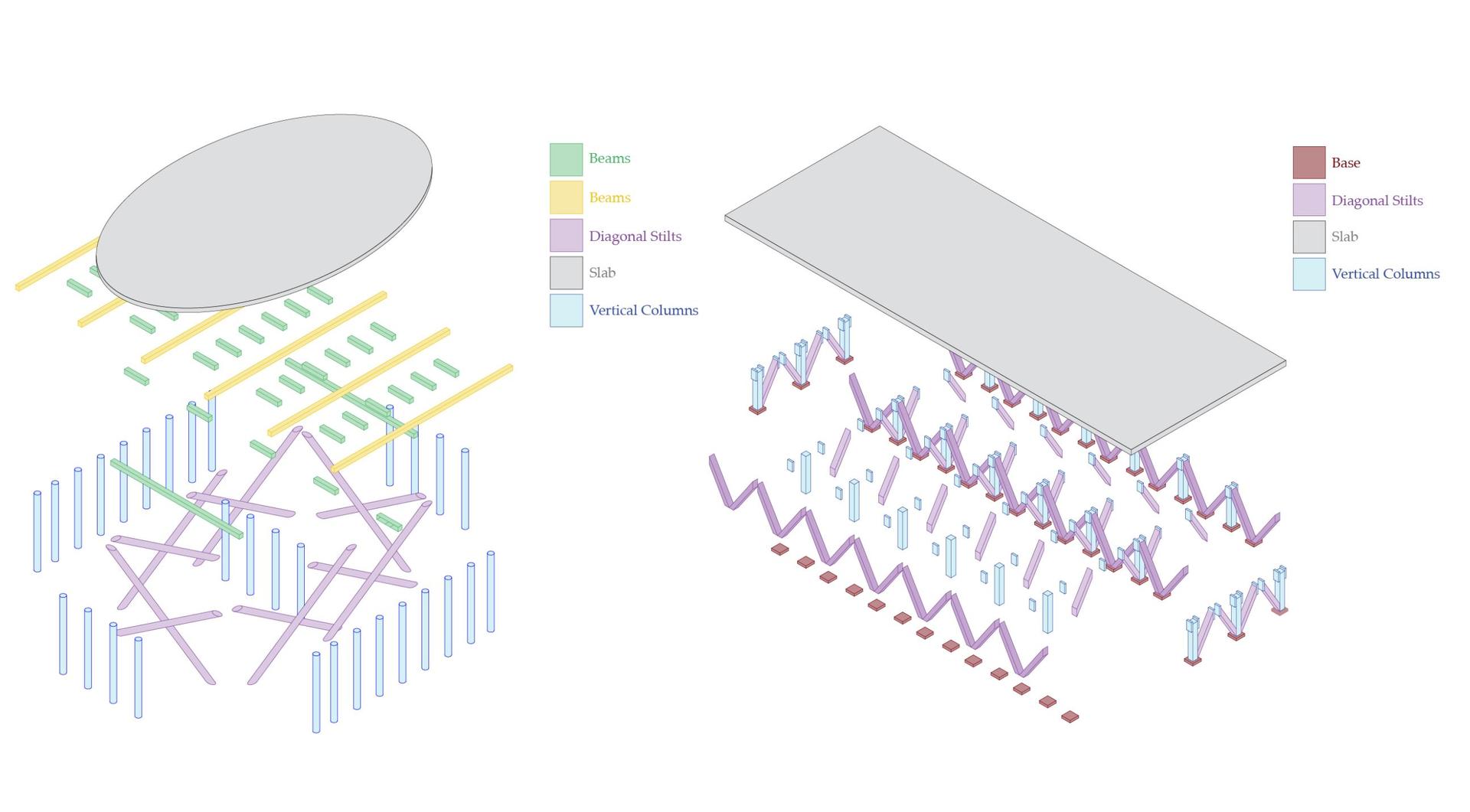 Precedents for The New System
2022
My stilting system combines the beam organization of the vernacular architecture of Northern Nias Island and the vertical and diagonal stilts from this single-family Chilean home.
Image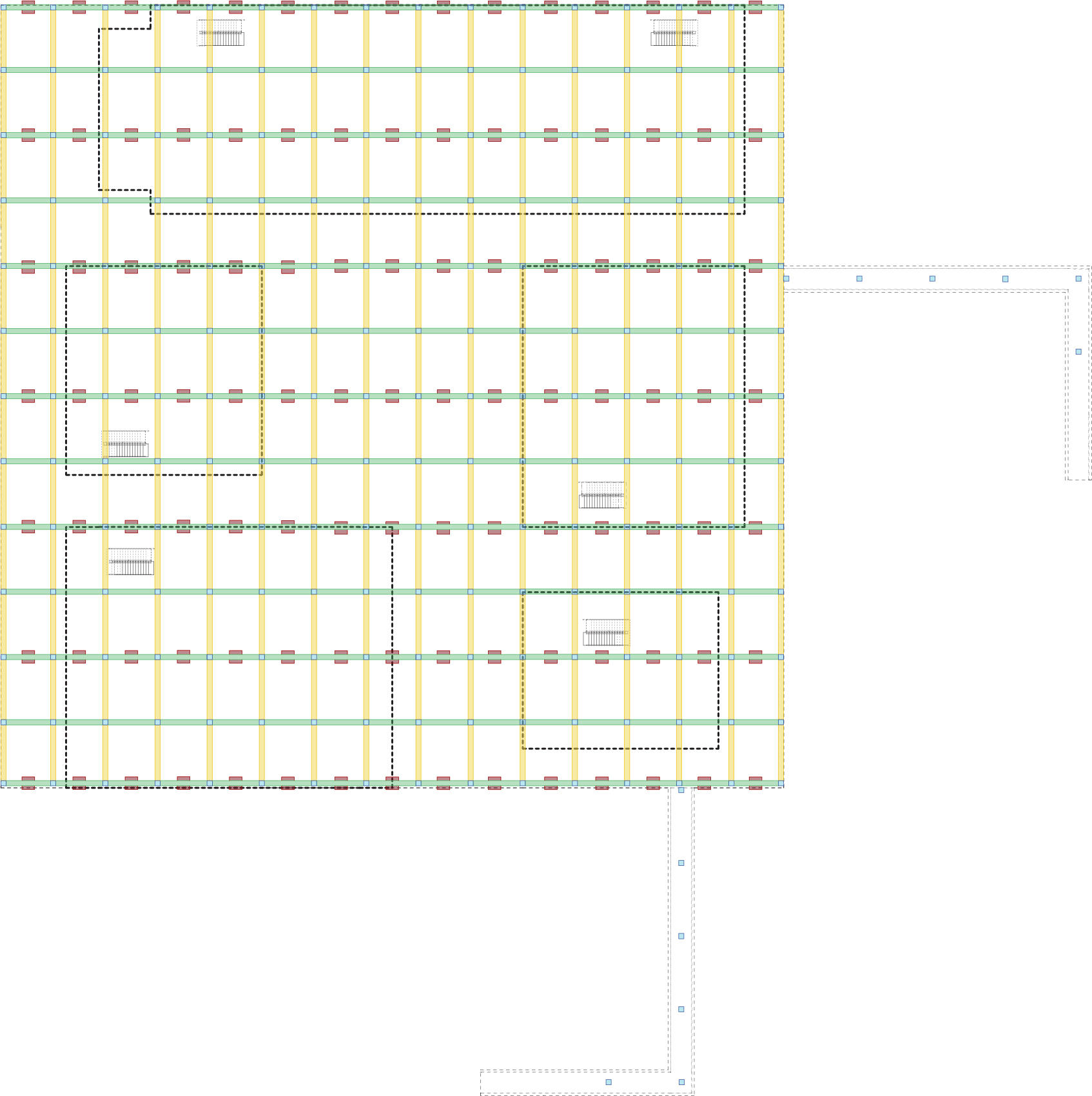 Structural Plan of the Stilting System
2022
This platform supports five buildings, with a courtyard and ample walking space. There are ramps to the platform to be used in dry conditions.
Image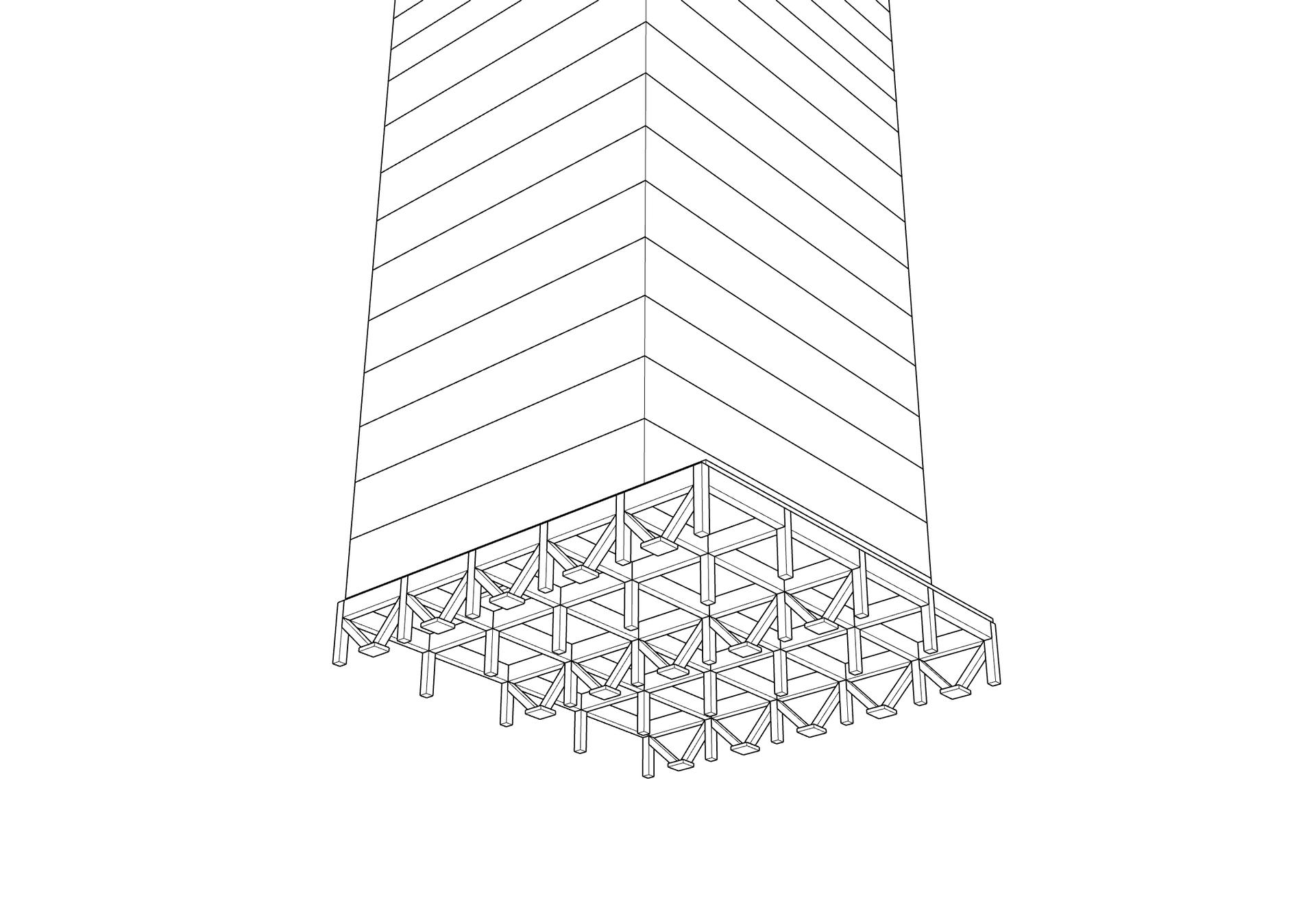 Modularity
2022
This is a single building sitting atop the modular stilting system. The system can expand to support multiple buildings and connect to other elevated infrastructure.
Image
Elevation
2022
This is an elevation of a building raised on the proposed stilting system.
---
---