Wenyue (Remi) Qiu
Cycle of Care
In China, the aging society accelerated the elderly care industry to grow into three major systems: home-based care, community-based care, and institutional care facility. My thesis project investigates the structures of these current systems, by focusing on the demographics in Beijing. Although in recent years the research shows an upward trend in seniors' acceptance of living in institutional care facilities, the elderlies are still more willing to be surrounded by activities and people that they are familiar with. In order to guarantee and provide healthy living conditions both physically and mentally for them, the project proposes an enhanced home-care environment for the elderly and aims to develop a neighborhood-oriented service network that supplements the method.
Image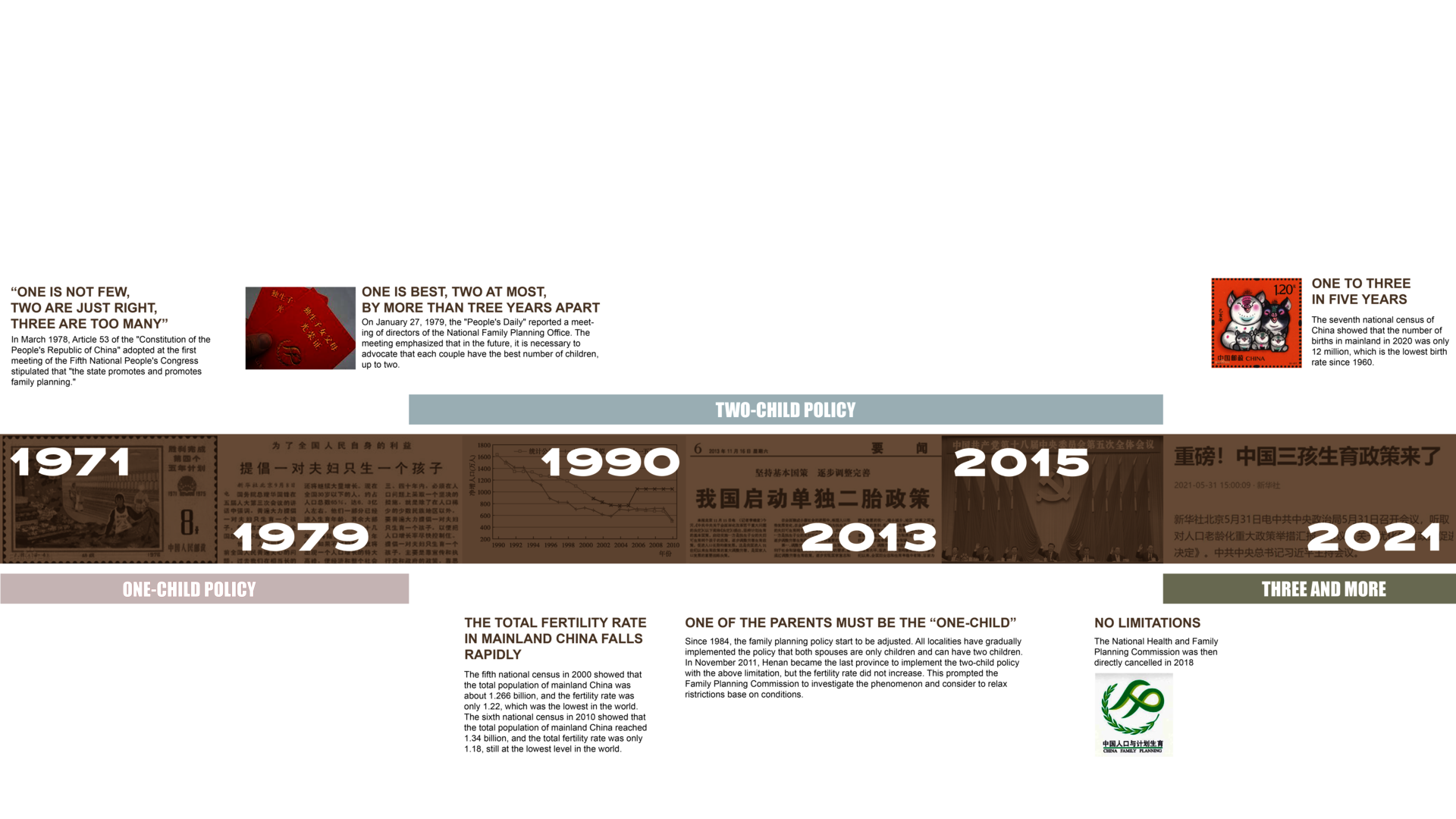 Family Planning Policy
Timeline
2021
China is a fast growing country yet has been suffering from population aging problem. The major influence caused this degrowth is the family planning policy started in 1970, which result in most family can only raise one child. After the government recognized a fertility rate rapid fall in the 1990s, the "one child policy" was loosen up, yet it still created a generation gap among the 20 to 40 age groups. Currently, the government had almost abandoned the family planning policy and even encouraging each family to have more kids, but the social study shows more and more young people are not willing to have more than one child, and many of them don't want to have child at all
Image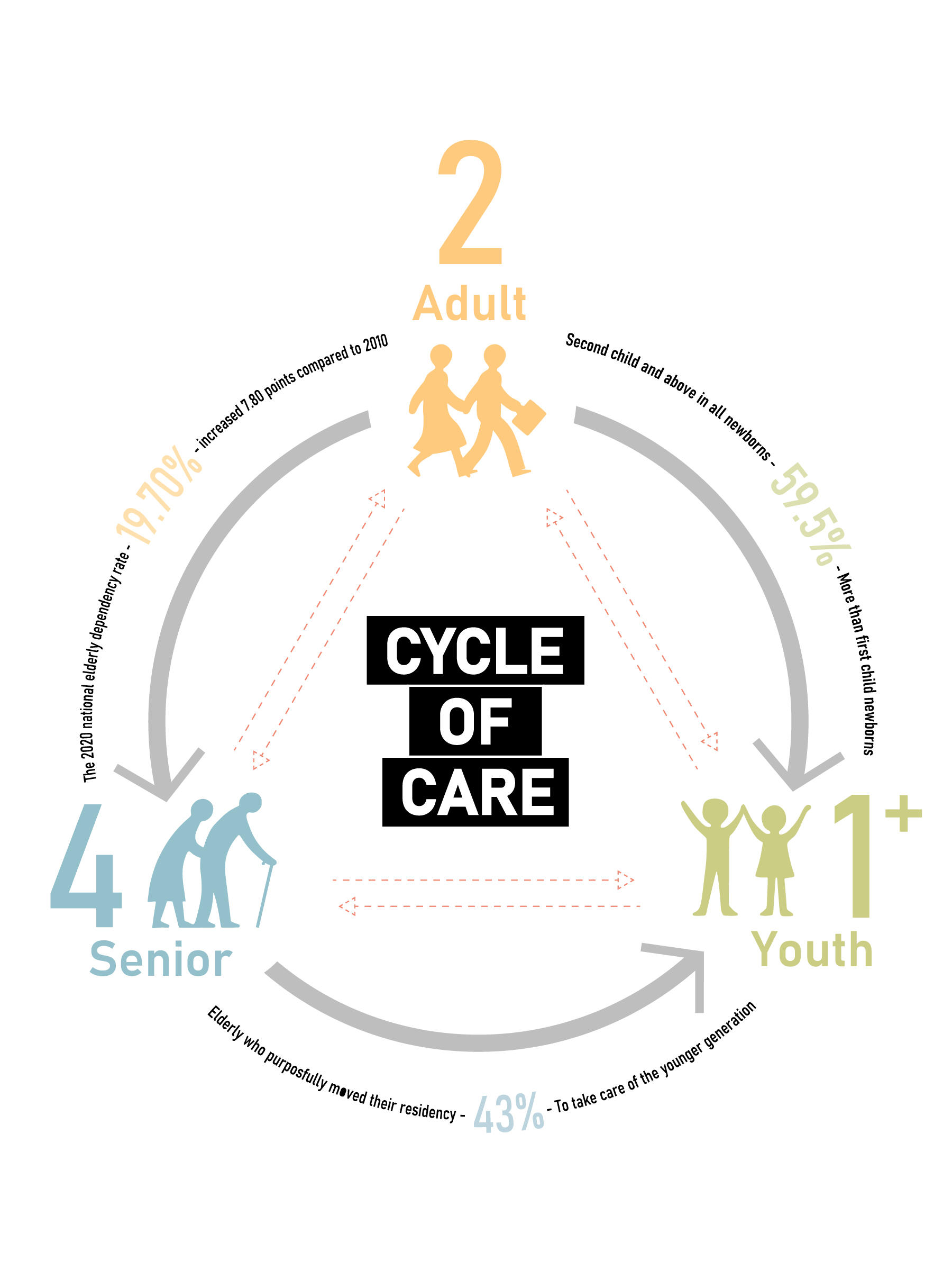 Cycle of Care
Diagram
2022
The young generation is experiencing more stress and pressure on family. The split into individual families also isolates each generations to only focus on their personal lifes. Therefore, it is urgent for us to regenerate the cycle of care for a healthier future social environment.
Image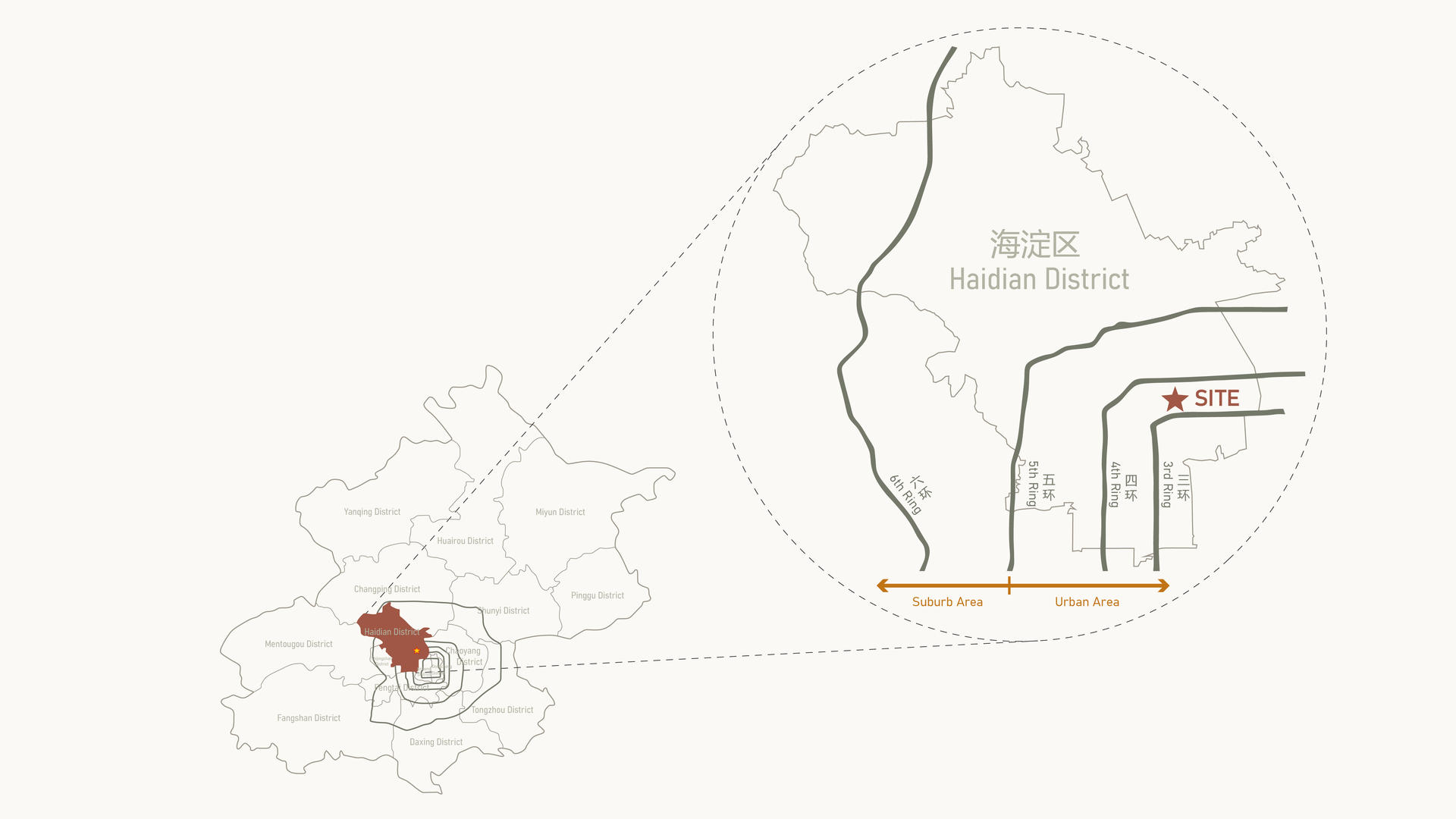 Project Site Overview
Map
2022
There are 5 major roads in Beijing in the form of a ring, and residents use these rings to indicate rough locations. The 5th ring works as a indicator, inside is the central urban area, outside is usually considered as beijing suburbs. The site I've chosen to implement this policy is located on the outer edge of the north 3rd ring in Haidian District, which span across 4 rings.
Image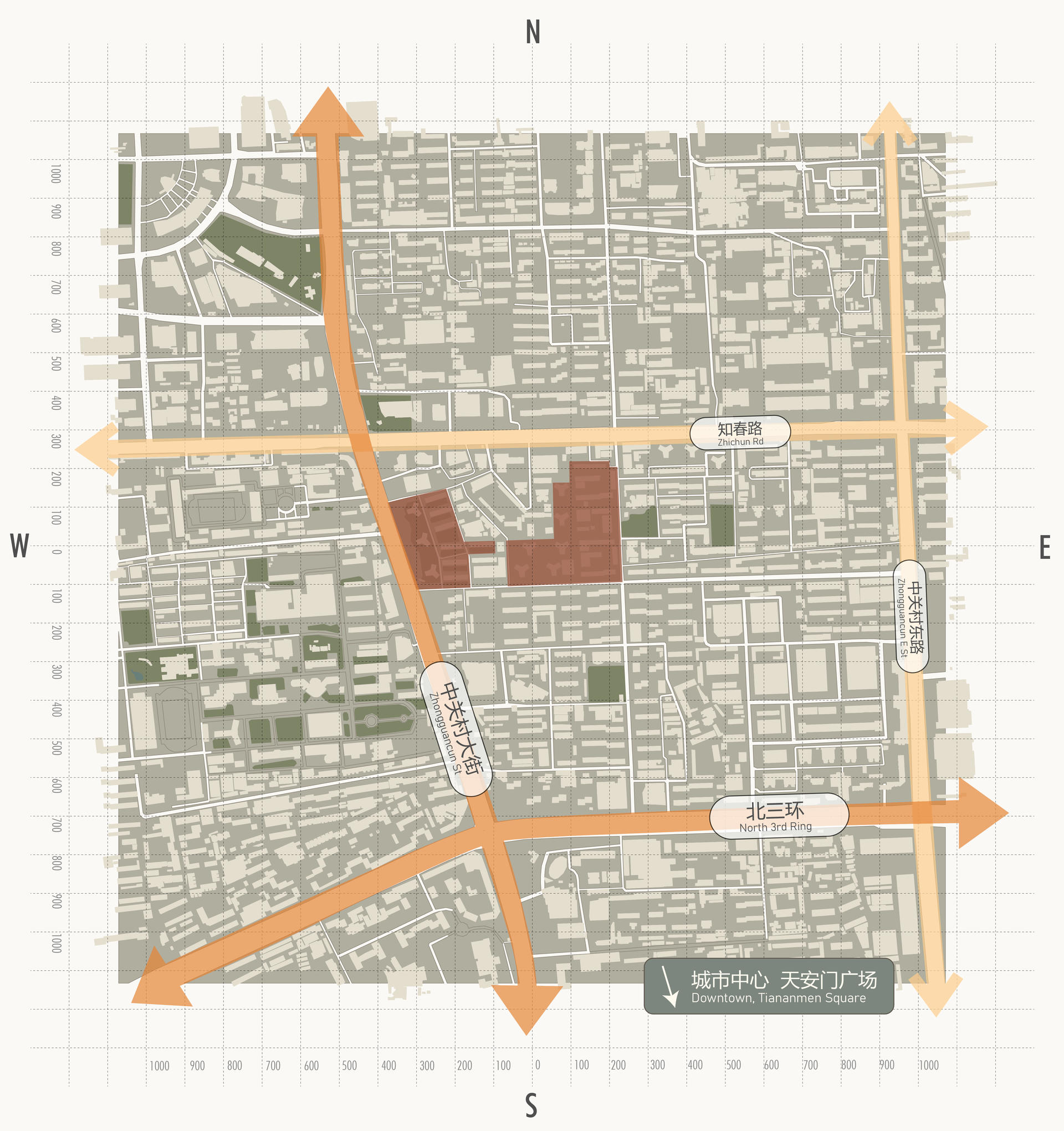 Site Context
Map
2022
The residential community is divided into two part, the west portion is adjacent to a Main Street connecting north south, and the east portion of the community sits close to a secondary street running east west direction.
---
---