Margaret Lindon
I Don't Quite Remember It That Way
I hit my head really hard the first week of grad school when I collided with another cyclist on the East Bay Bike Path. Trying to remember the event was like trying to remember the first time I saw the color blue. Impossible without supplementary data or second-person observation.
The monochromatic blue represents a blue screen error – VHS tapes that registered no input between cuts, no signal, the blue stop error from Windows after a system crash, the DVD logo that bounced from each edge of a Sony wait screen but never quite hit the corners. After the bike accident, my brain dropped me here, inside of a wait screen, a bike crash became a brain system crash, no memory of the day or the one before it. 
We accrue subtle adjustments to our memories that result in gradual omissions and distillations. Each transference of data or memory results in a loss: of quality, of clarity, of precision. The more we redistribute data, the more bits we lose. The further we move away from a memory, the less we can remember. The compression of an image results in imperceptible losses and drop frames. The compression of the brain results in imperceptible losses and drop frames.
I Don't Quite Remember it That Way invites viewers into a space where the outside is digitally fabricated, the exterior exists as a forgery behind a screen, a reversal of the reality of that first year, in all its blue haze. It's a memorial to memory loss and its imperfect recovery. I hope the space feels surreal and odd, like a partial memory retrieved from a dream. 
The bicycle, created from scratch out of carbon fiber, would not even be remotely possible without the help of Max Pratt, Will Reeves, Michael Lye, and Stephen Cooke. Each had a part in assisting the fabrication of its components. I am particularly grateful for Max, my collaborator, friend, and expert framebuilder.
Image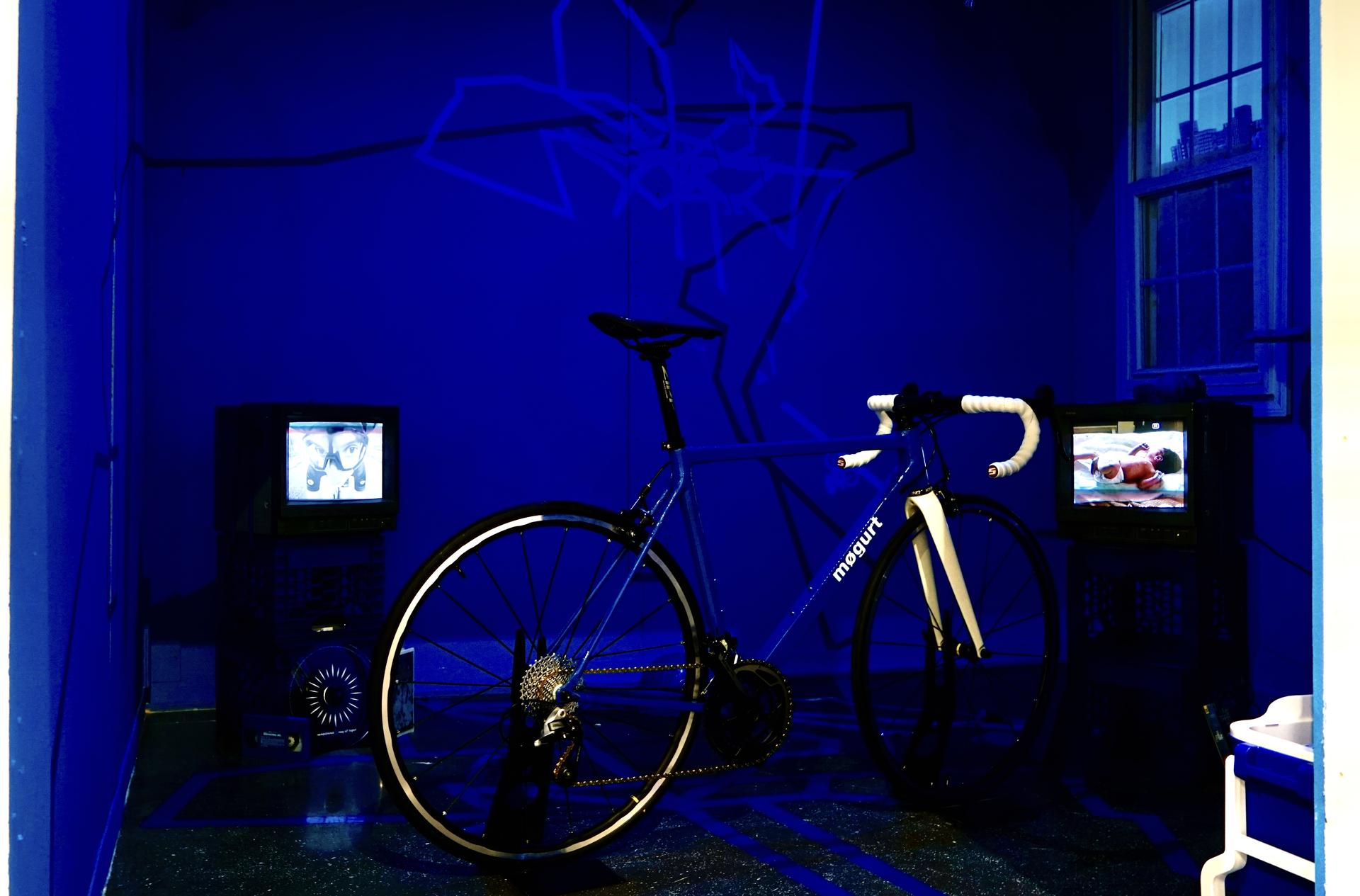 I Don't Quite Remember It That Way...
Installation
2022
Image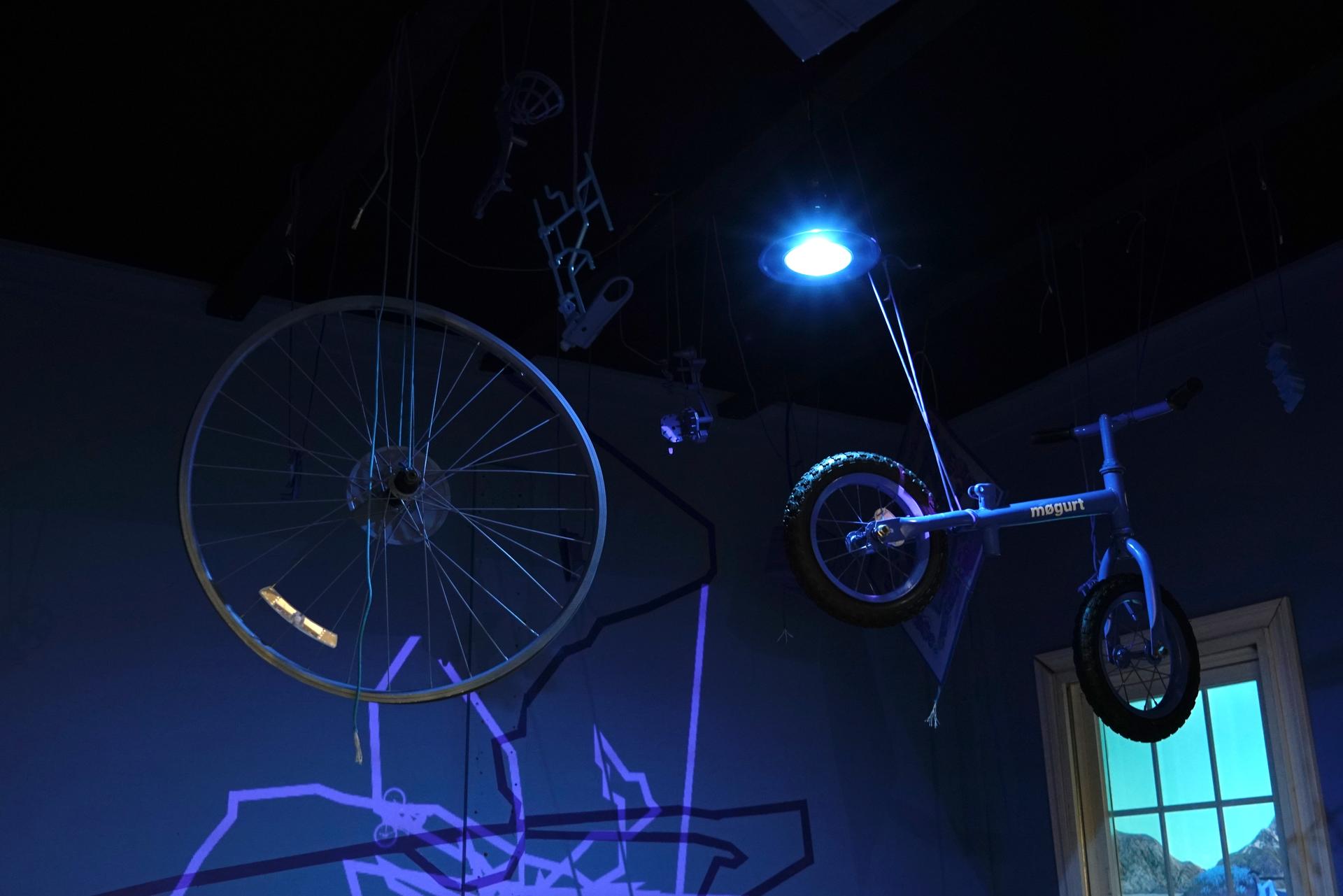 Blue objects
Mouse trap board game pieces, kid's bike, busted bike wheel, paracord
2022
Image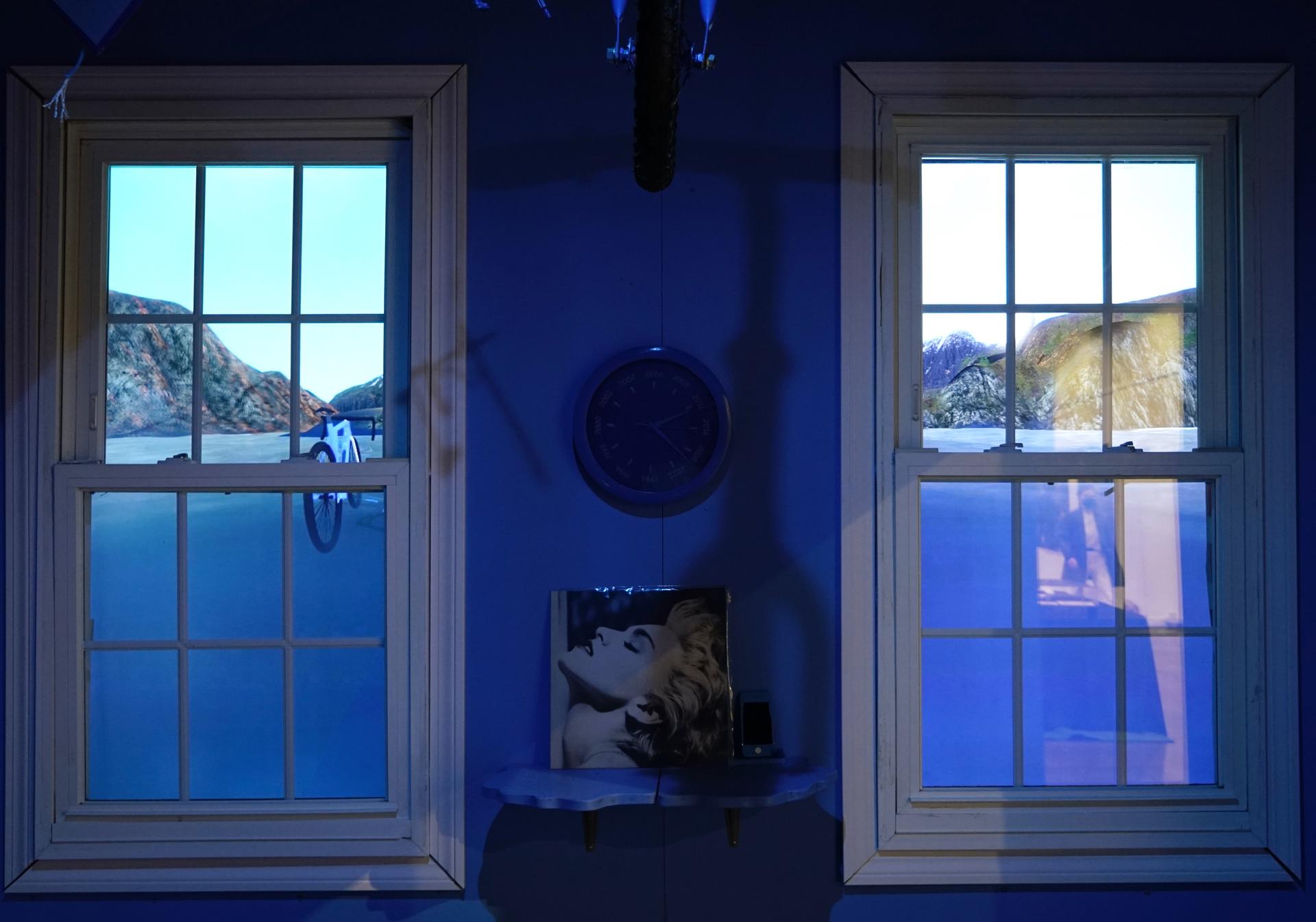 Memory Mountain
Unity video game, 55" monitors 
2021
Image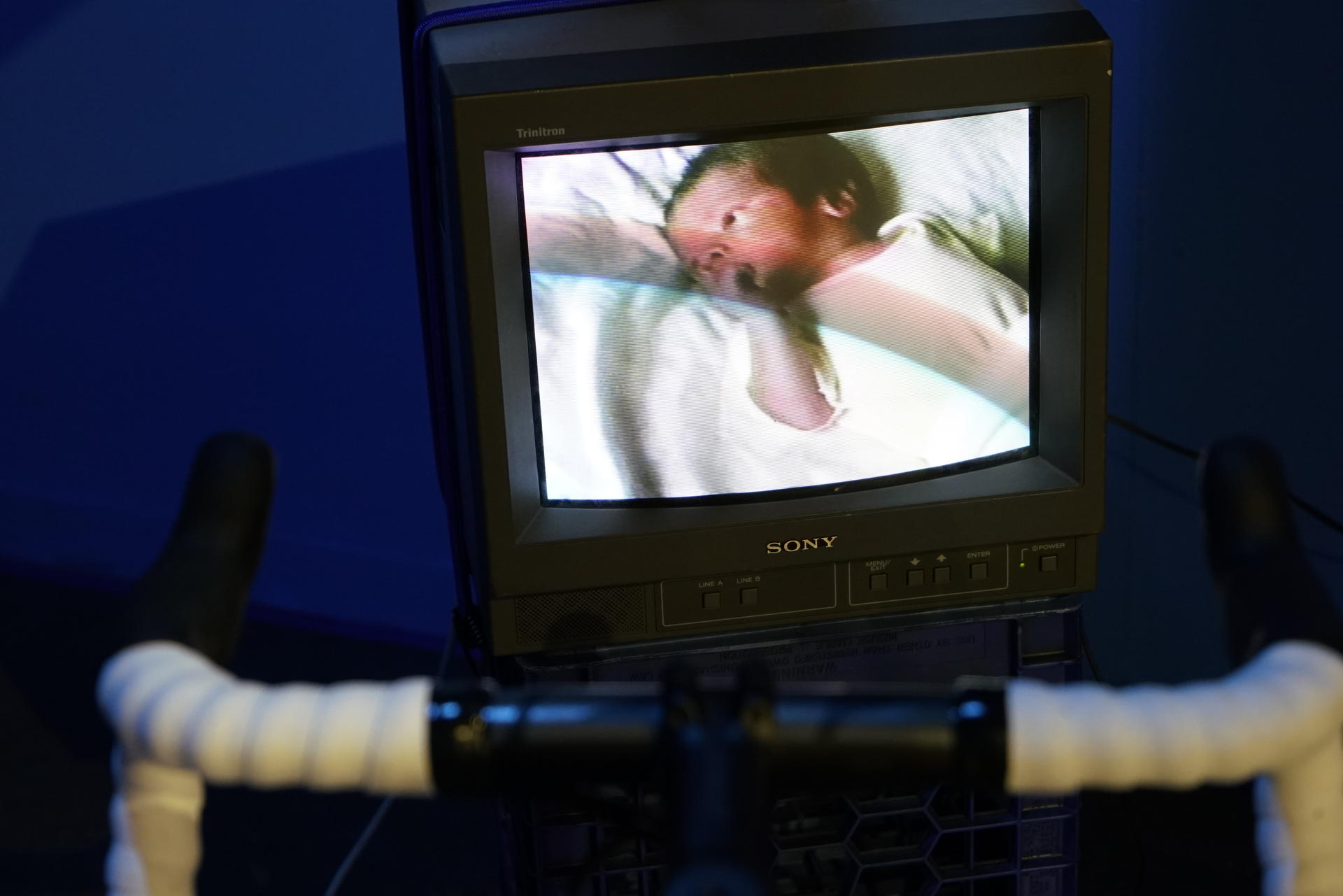 Image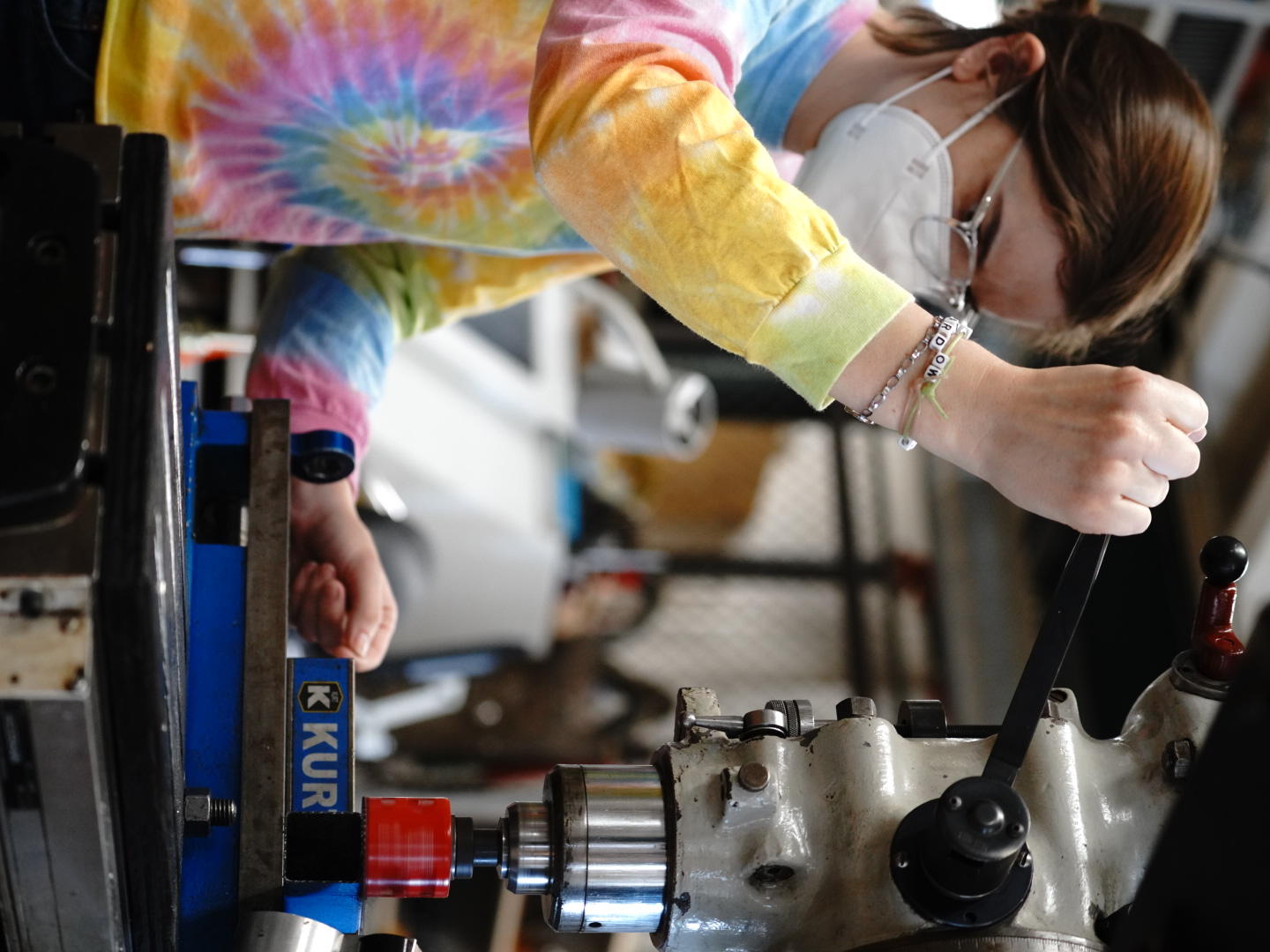 Frame construction
Carbon fiber
Early stages of bike construction; cutting frame tubing to size
---
---