Tzyy Yi Young (Amy)
Slow Puzzle
    One may argue that we all observe. It is this finely tuned capacity that allows designers to read context and to identify patterns. Since I was a child, I've been a carefully tuned explorer of the world, observing the world around me.  Yet as a designer, I take this observational impulse to another level by recording my observations and then translating these impressions into form. What is seen, felt, and gathered is then edited, nuanced, and reformed. This act of translation becomes a slow puzzle as I look for cues, acknowledge every facet, and conceive of forms in such a way that they will intrigue, charm, and bring joy to the user. Adjusting scale, color and gesture become fluent in the mechanics of their outcome.
Image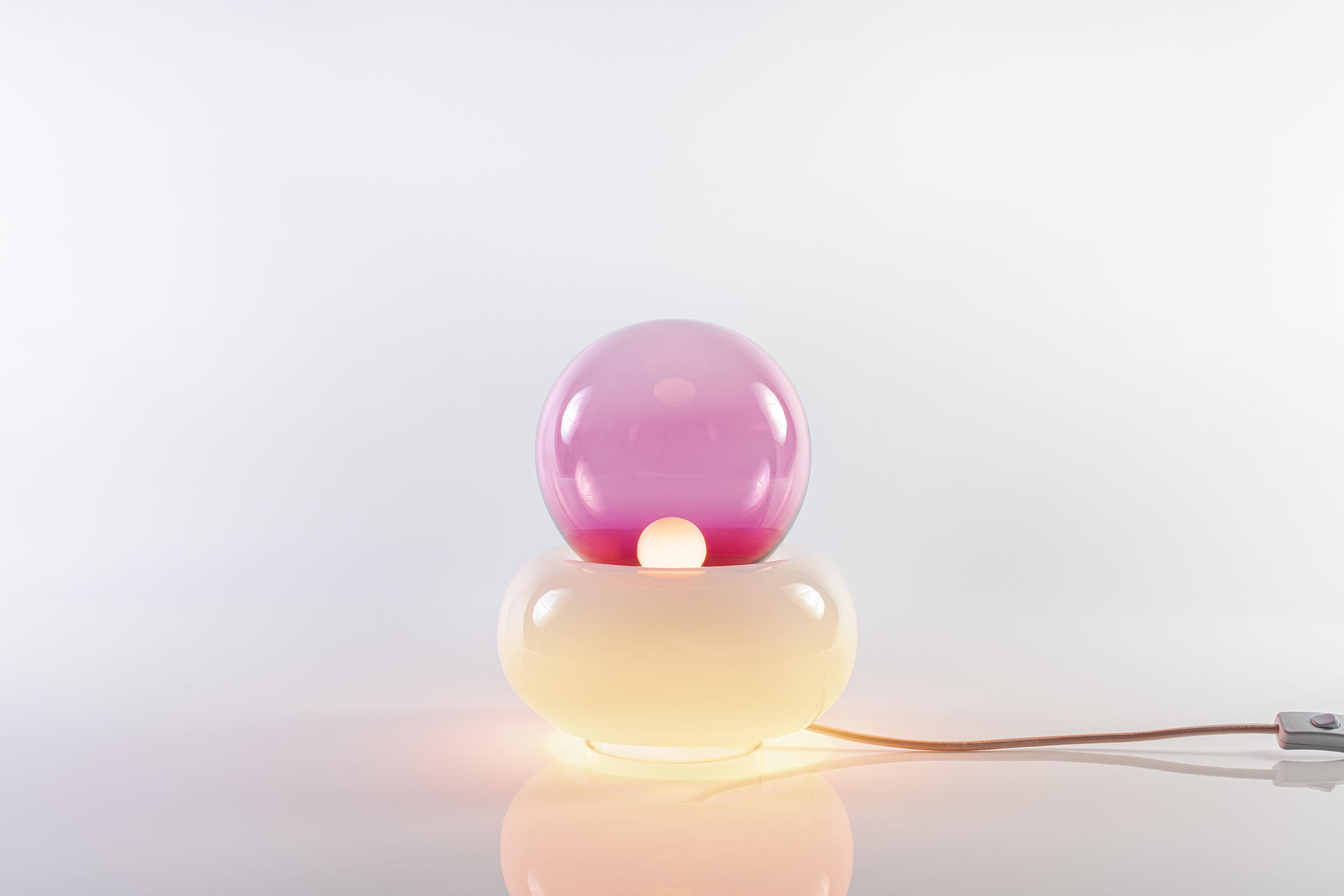 Moon
Glass
D 9.5" x H 11.25" 
2022
Good morning, the biggest moon that I have seen in the morning of Providence. It was unexpected and stunning. The moon was just above the buildings with a misty reflection into the Providence River. The experiences our eyes can capture are incomparable to any camera or phone. I wish there was someone there to witness that moment with me.
Image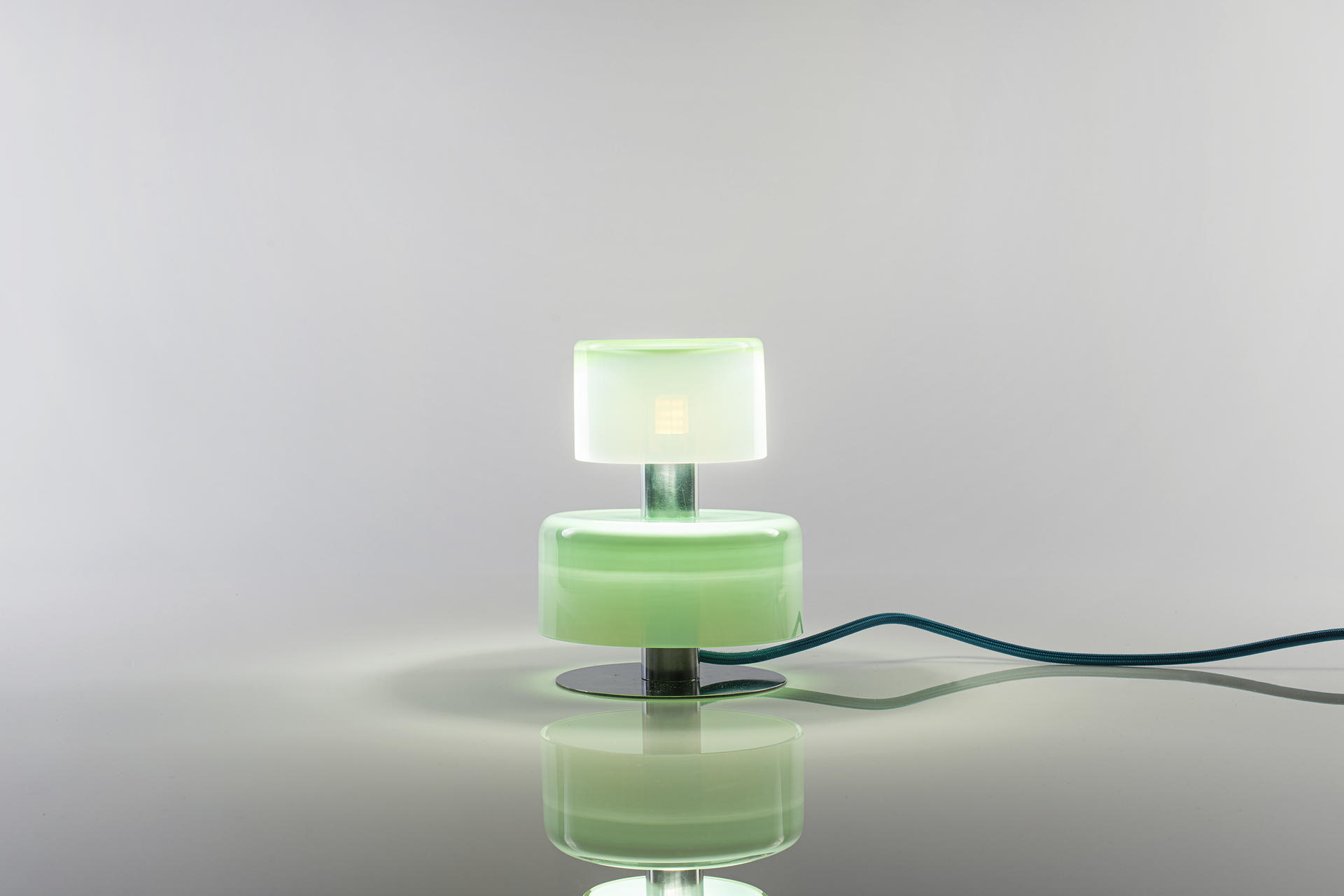 Halo
Glass
D 5.5" x H 7.25"
2022
Nothing is superficial: the scale, the shape, the lip, the surface, the lighting, the height, and the spacing are fundamental to the design.
Image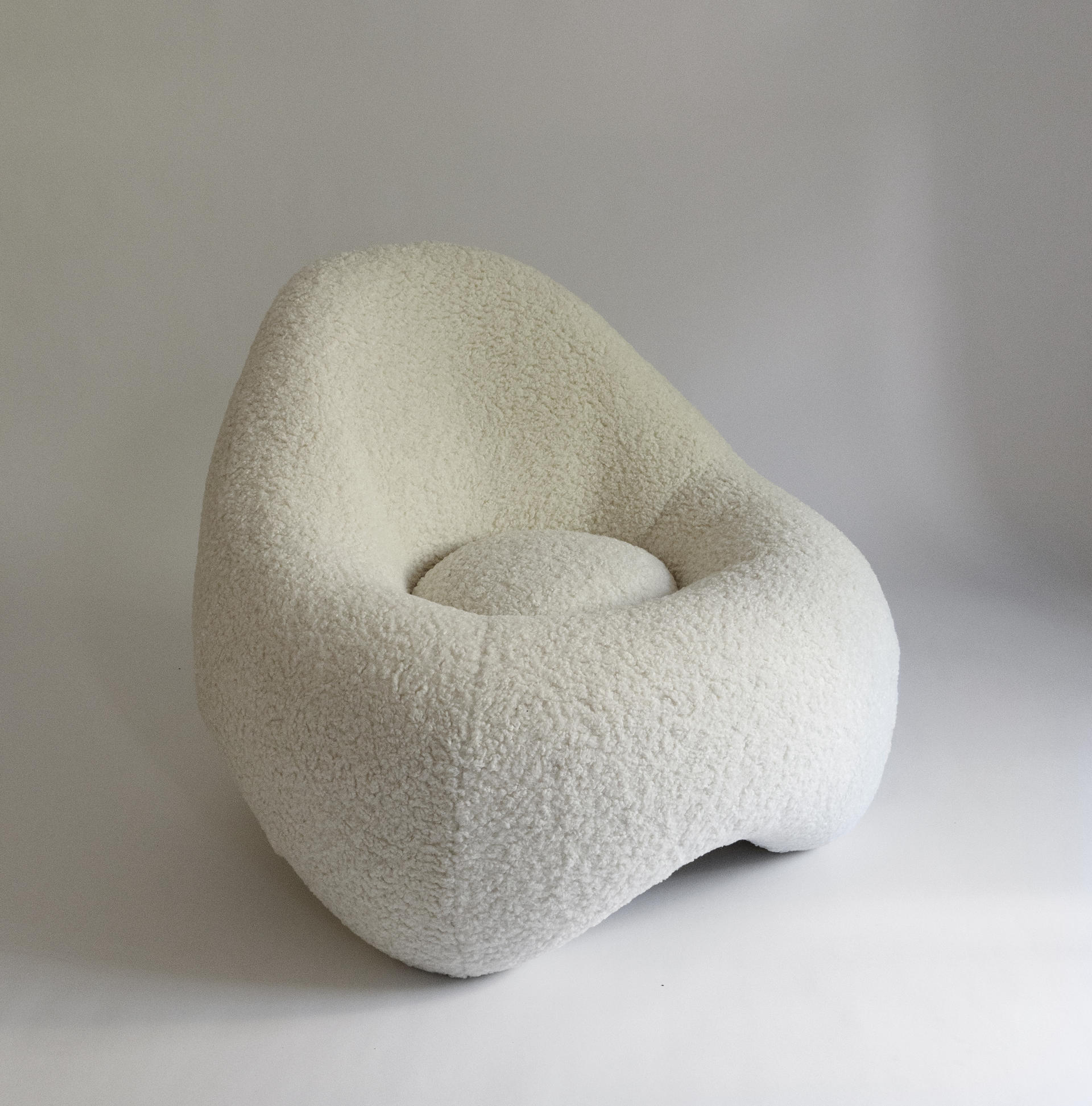 Mr. Puff 
Sherpa / foam
D 35"x H 30"
2022
A( traditional skill)  +B ( Hot glass) +C (Technology) = Mr.Puff 
Image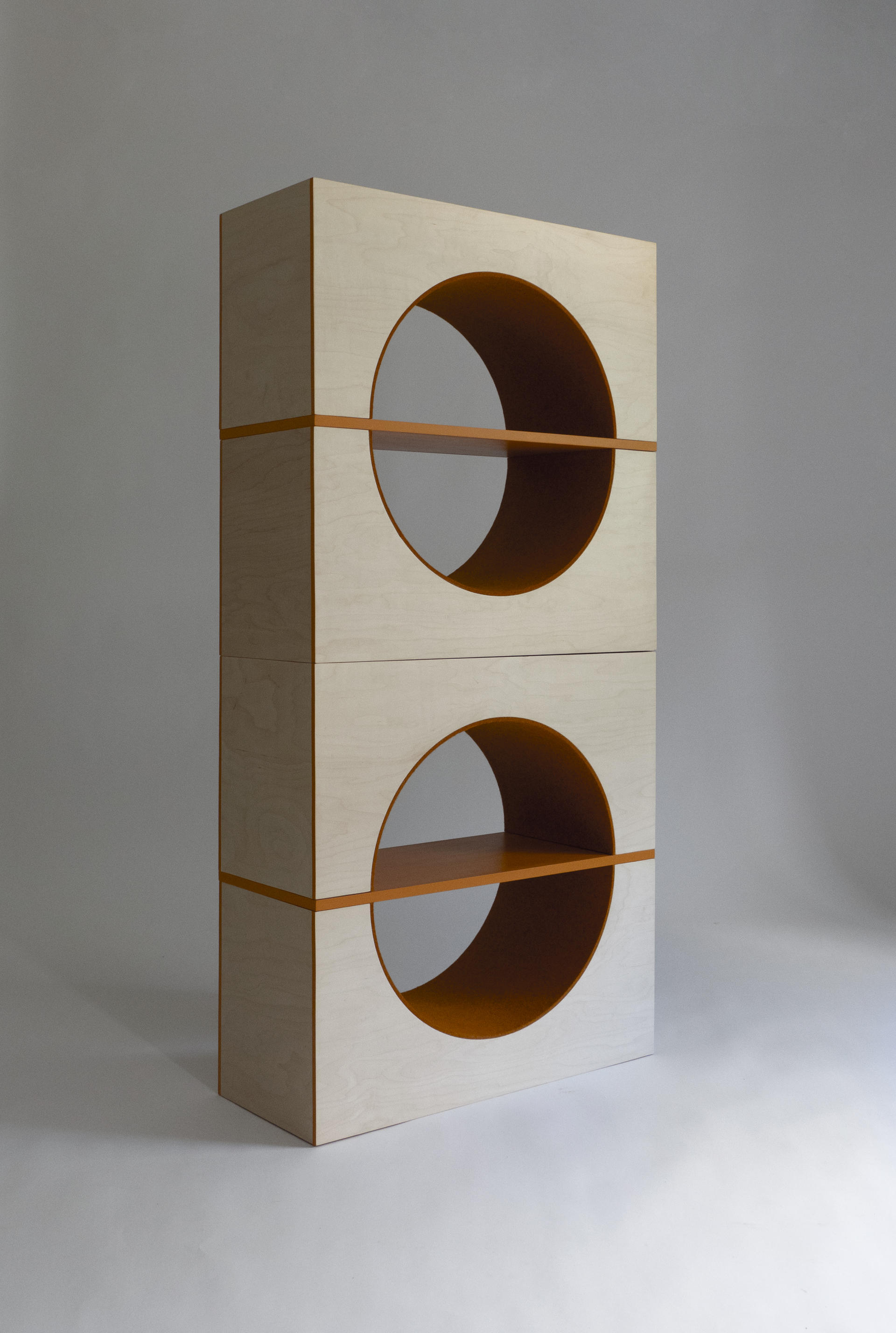 MoMo
Plywood/ Paint/ Felt
L 30.5" x D 12" x H 63" 
2022
Image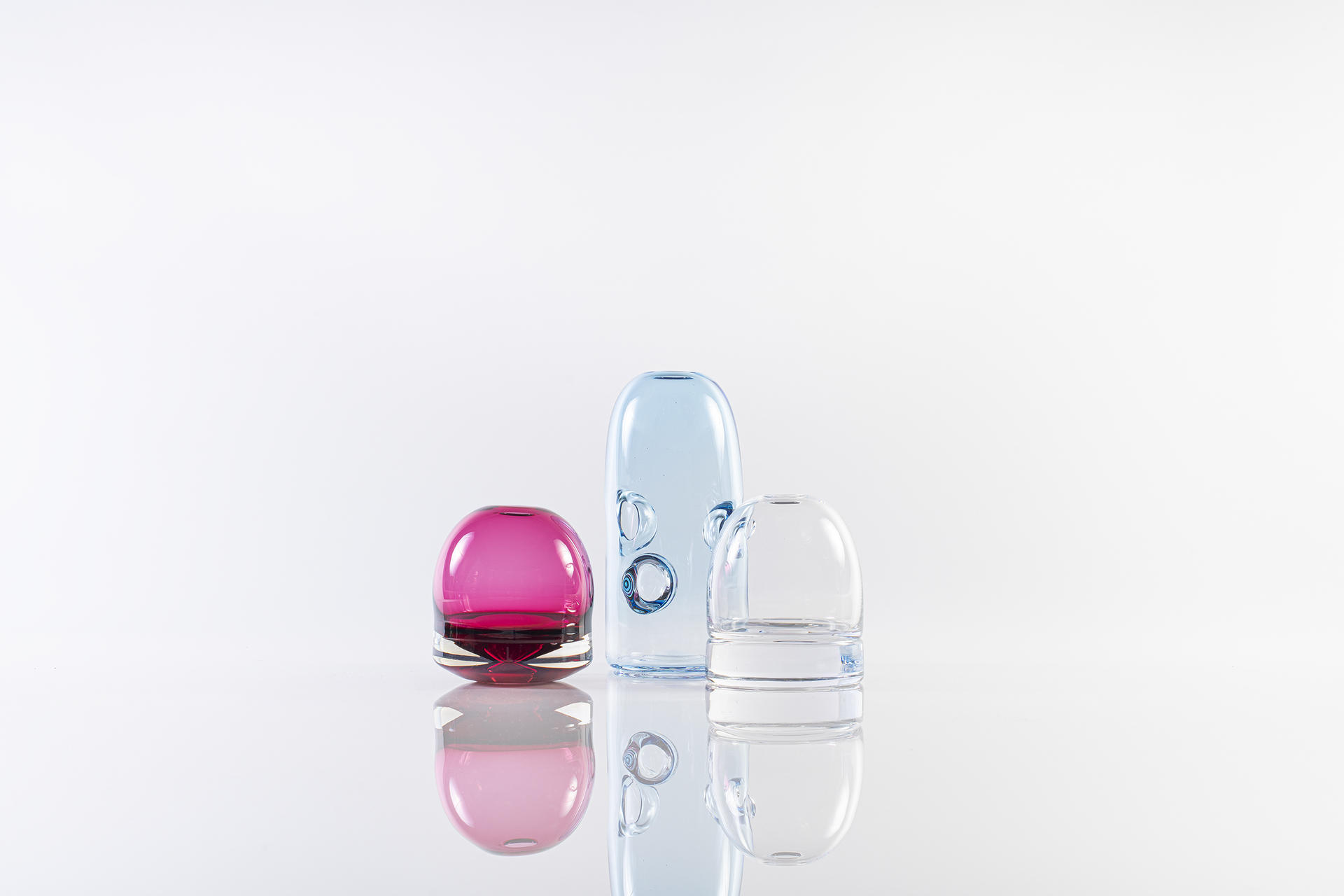 Drip
Glass
Blue: D 4" x H 8.5" Red: D4.25" x H 4.75" Clear: D 4" x H 5"
2022
---
---