Charlie Herbozo-Vidal
Sobremesa
In order to understand the social and political issues faced by the Peruvian community in the present day, it is necessary to get acquainted with one of the most significant moments of its history: The "colonial Knot" – The systems put in place after the arrival of European colonizers to the American continent. By crafting a communal experience centered around the mealspace, a key element in Peruvian Identity, I hope to bring awareness to the social tensions, violent structures and remnants of colonial rule that persist to this day. In developing an uncomfortable experience, I am researching whether exposure to objects derived from shared history can serve as effective conversation starters. Accepting, Embracing and Understanding the implications of the colonial knot is the first step towards building a more braided and common Peruvian Identity and Experience.
Image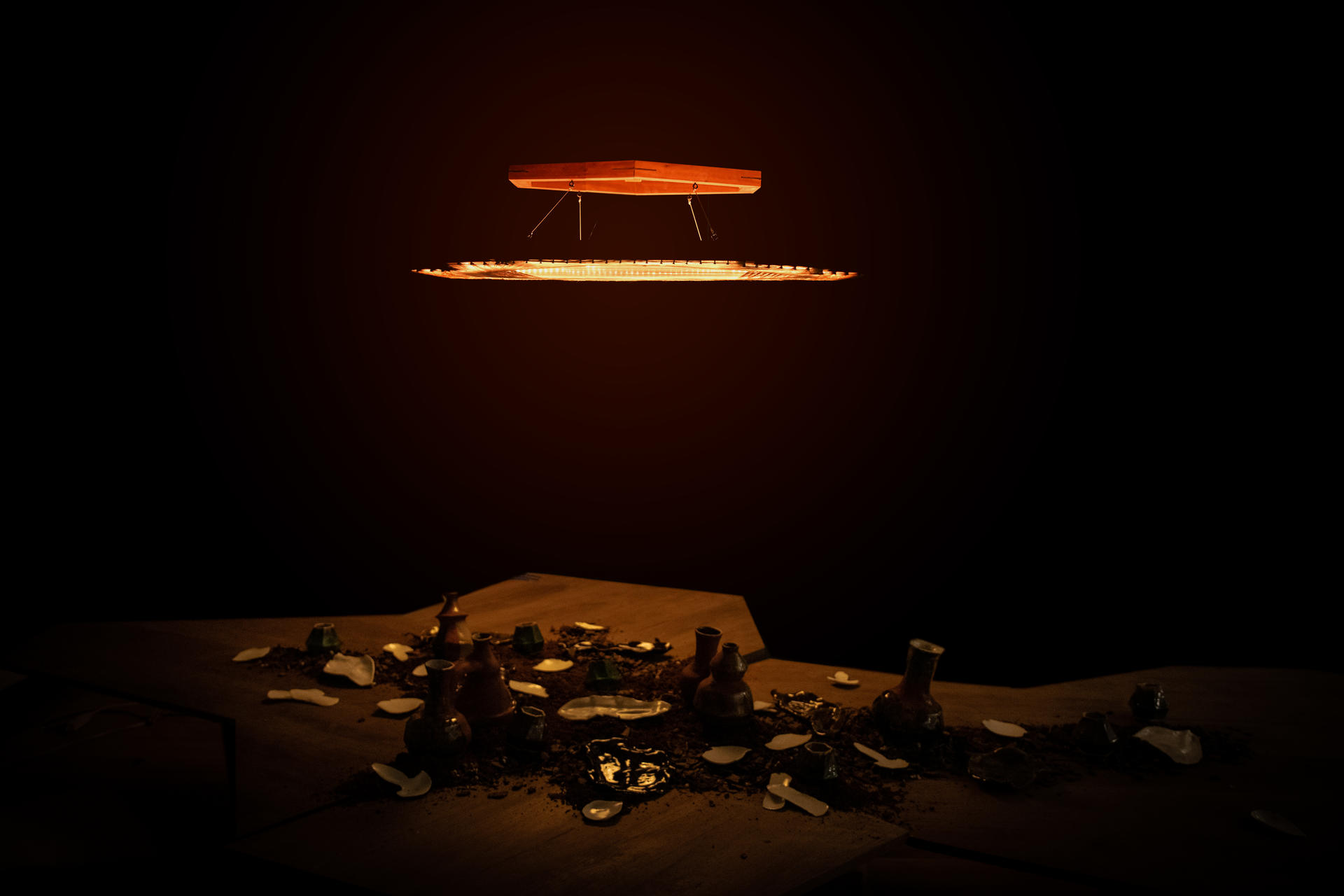 2022
As you enter the dining room, you're intrigued by finding something unexpected. Instead of a traditional setting, you are presented with this. An unfamiliar platform. A dark environment. Above, a low hanging flame. Inviting you closer
Image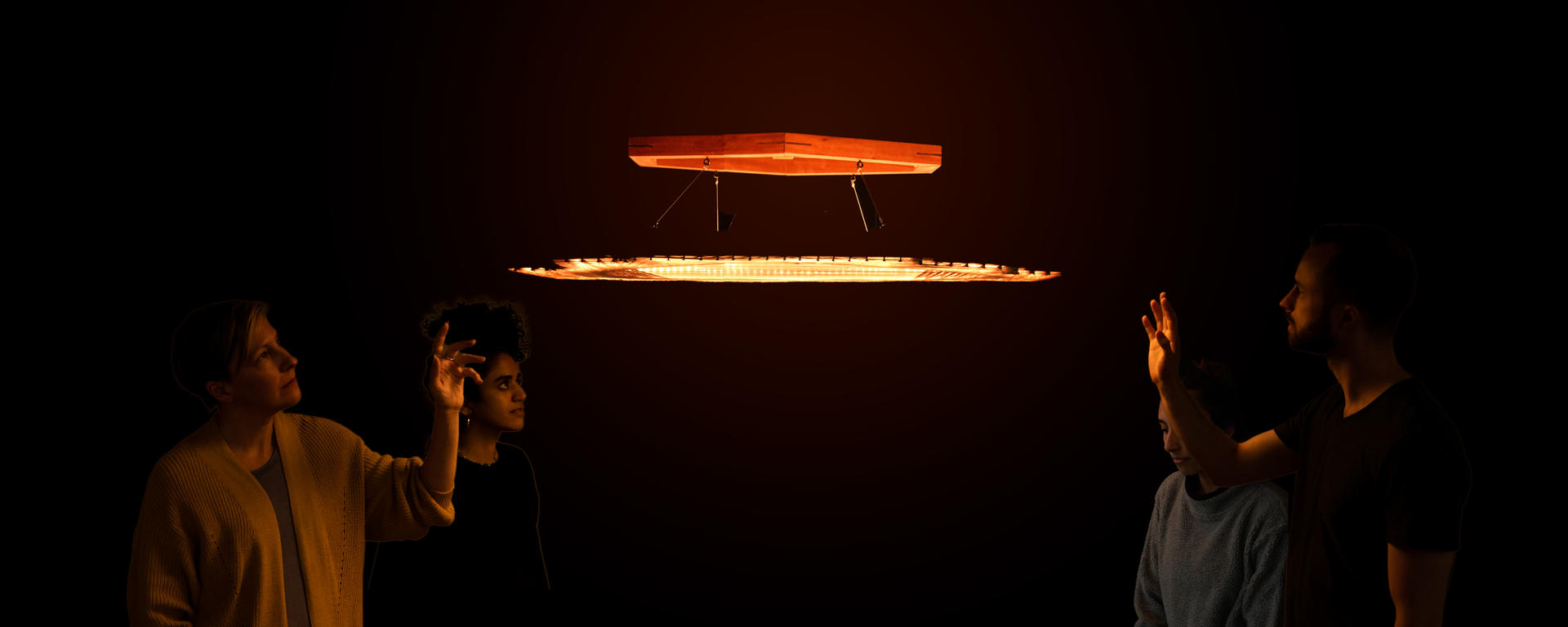 2022
Will you come closer? Will you gather around the fire? When there's people you don't know, people who are different from you... how do you behave? 
Image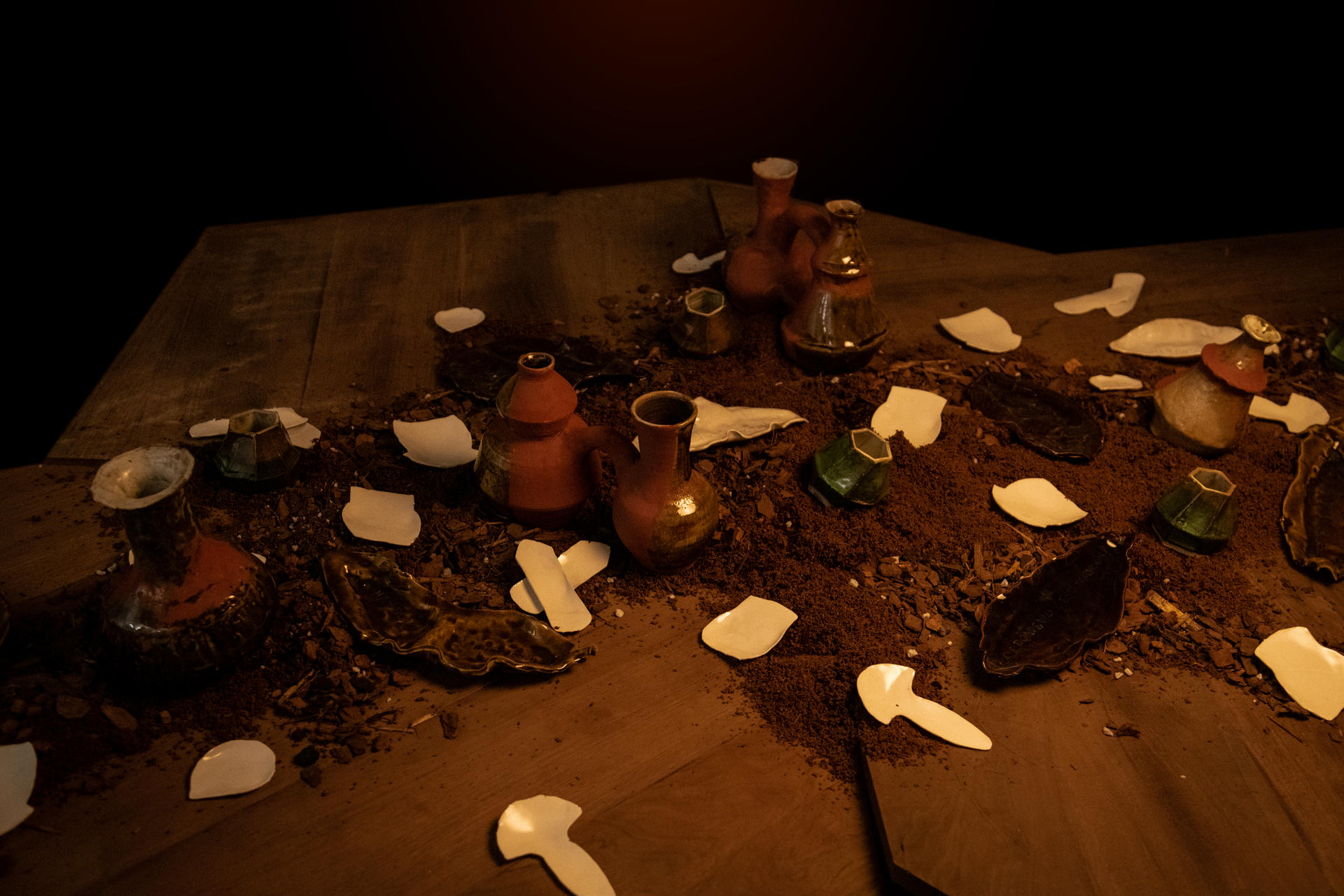 2022
Where do you situate yourself? And what does it mean? Is there a head where you feel in control? Do you want to stay hidden by the sides? What do these choices say about you? About society? About your culture and your traditions?
Image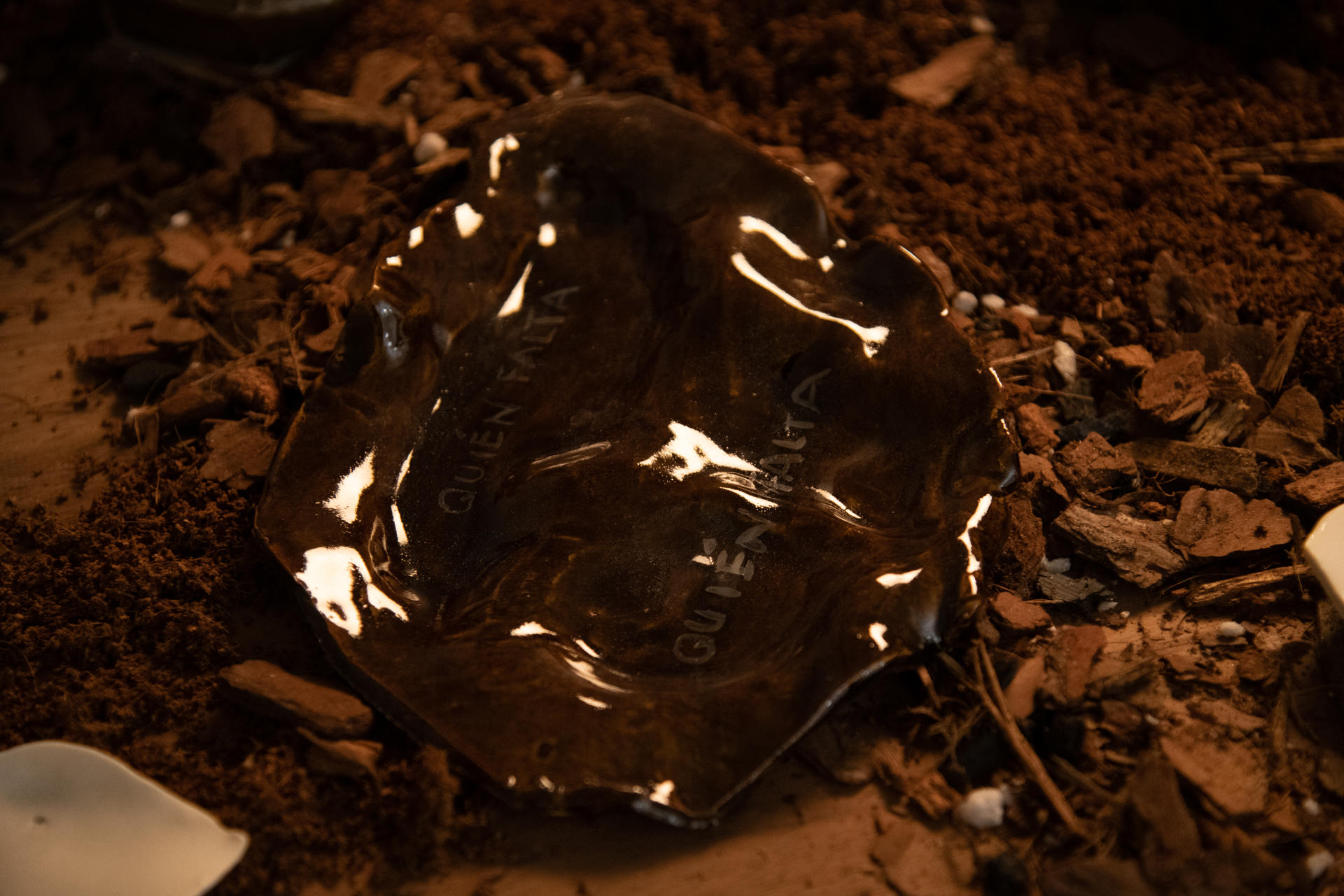 2022
Who's missing from your table? Are you willing to listen to their voices?
Image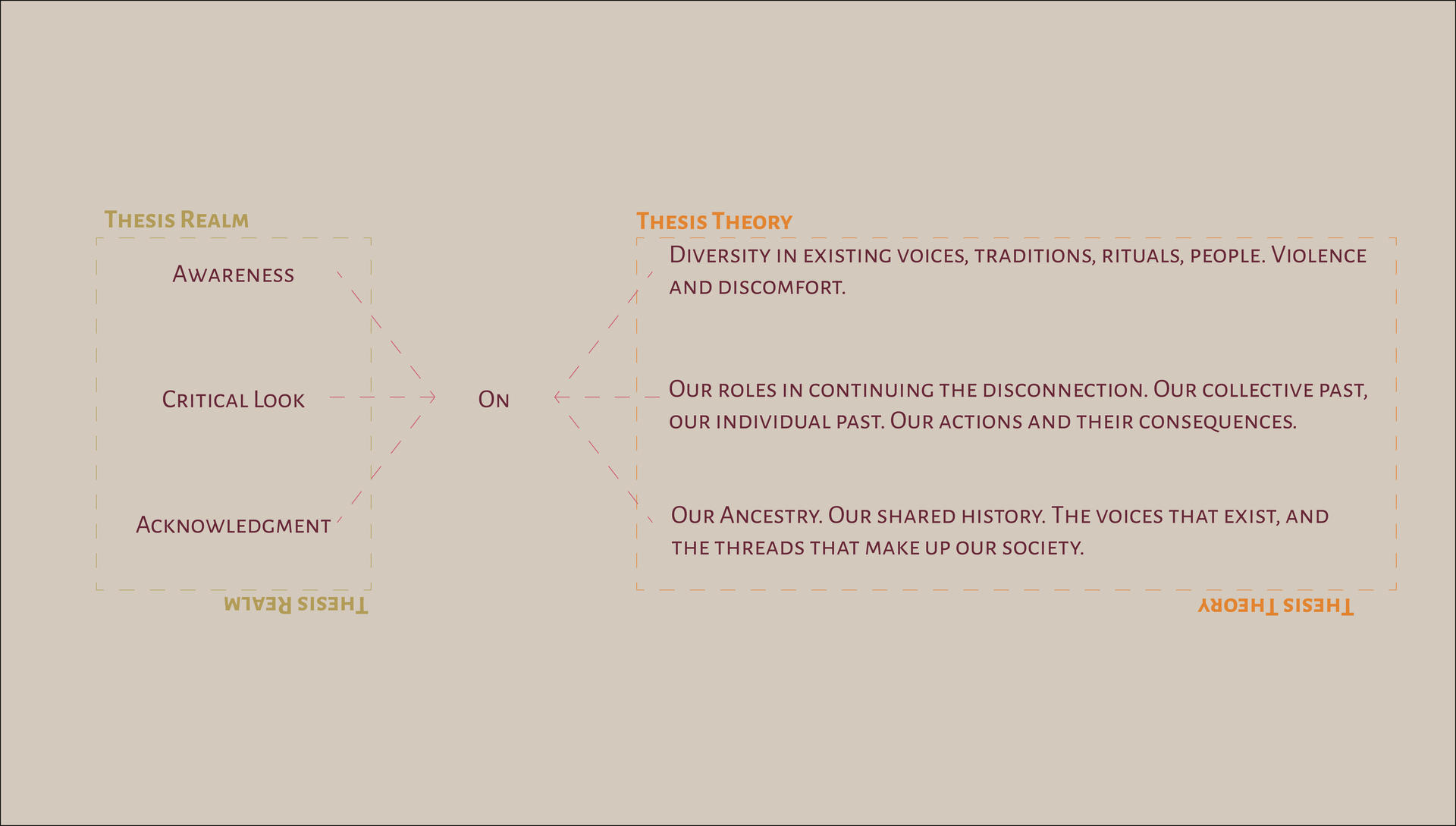 Theory of Change
2022
What does it take to undo the damage created by the Colonial knot? How can awareness on violence and discomfort be created? Is it enough to create awareness, and acknowledgement? How is collective action enacted?
---
---