Kelly Walsh
State House Futures: The Meeting Room
At a time when public trust in government, including at state and local levels is creeping towards historic lows, the Rhode Island State House - the People's House - must become an incubator of healthy public/legislative relationships. The Meeting Room acts as the new "core of spontaneous collaboration"; a center of information and communication, with the aim to better connect citizens to their legislators.
An analysis of the existing qualities of the State House was performed to identify how it responds to three areas related to trust in government:
Humanity

Transparency

Reliability
The Meeting Room answers the question: how can the Rhode Island State House address physical barriers to these three ideals, in order to enhance the experience of public participation in state and local government, and support the mending of trust relations?
The solution is a public-facing, amenity-rich addition and intervention into the west wing of the State House, which creates space for public participation and tries to anticipate the needs of its users. Renovations to the existing offices create more efficient work areas and allow for the carving out of a core of flexible meeting rooms and spaces; improved user experience offers clear and direct information regarding meeting times and locations; a central atrium lined with meeting spaces offers visible access into state legislature; the addition of a rooftop café and Charter Museum offers space to reflect; the roof of the addition acts as a bridge between the State House and its west boundary, and offers casual, communal spaces to the public.
Image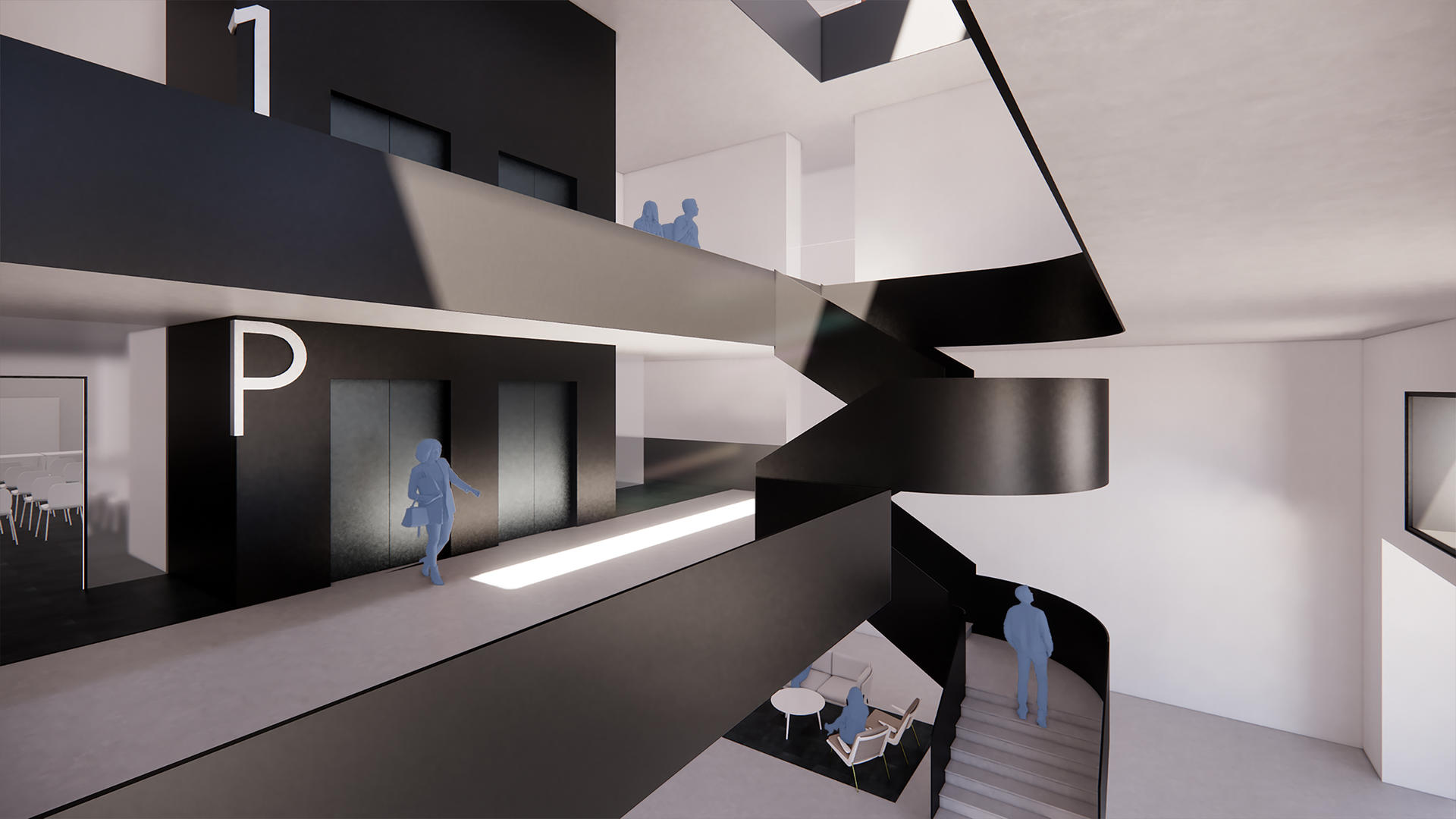 Meeting House Atrium
Walkways line the added atrium, connecting the intervention to the existing floor plates.
Image

Longitudinal Section Perspective through Addition and Atrium
An addition to the State House northwest lawn bridges the west street access and the State House terrace. The bridge acts as the new main point of entry. The addition hosts a food hall and meeting spaces.
Image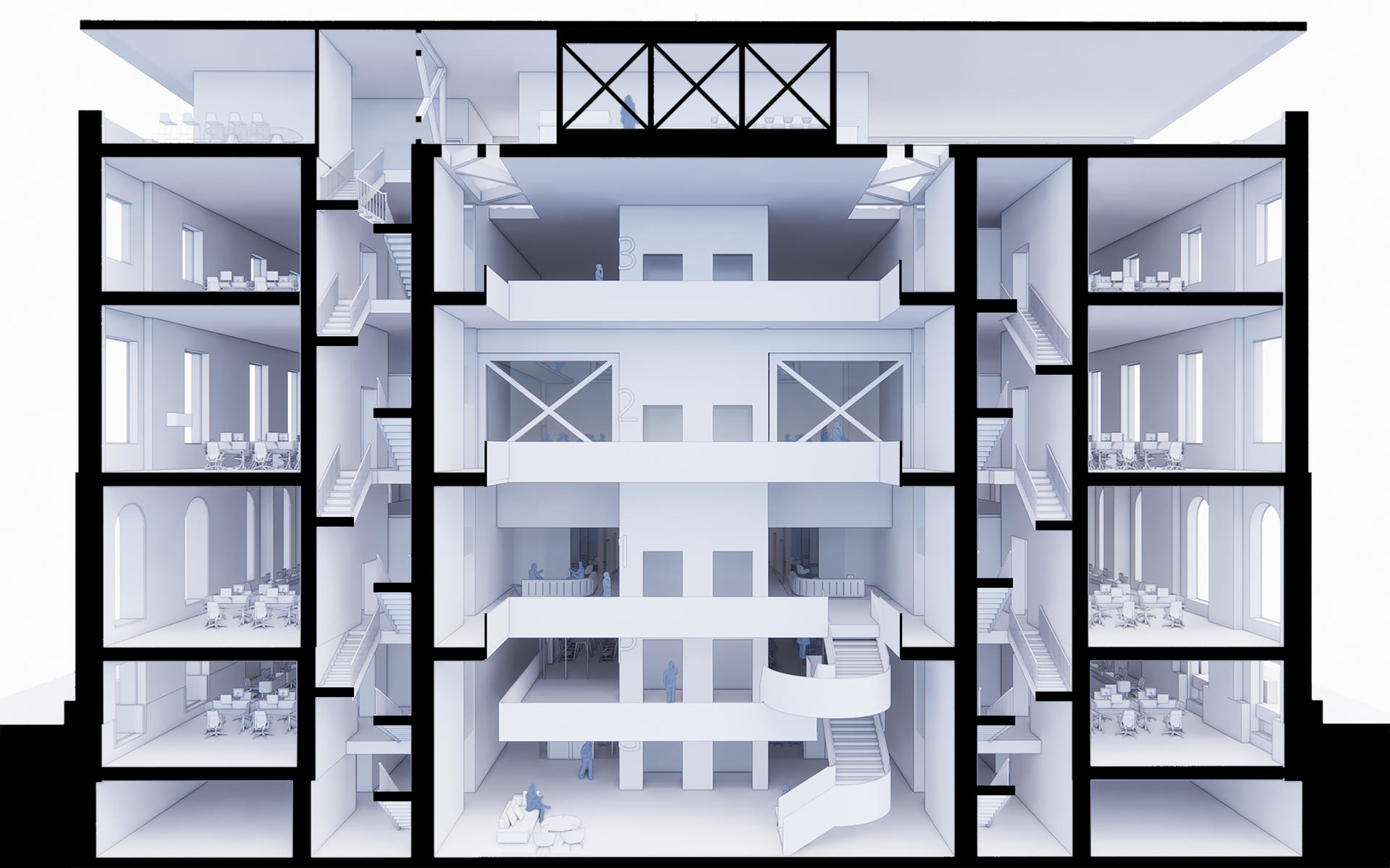 Transverse Section Perspective through Atrium
A void is carved into the west wing of the Rhode Island State House to create connections between the meeting spaces and the existing House Chambers in the new core of collaboration.
Image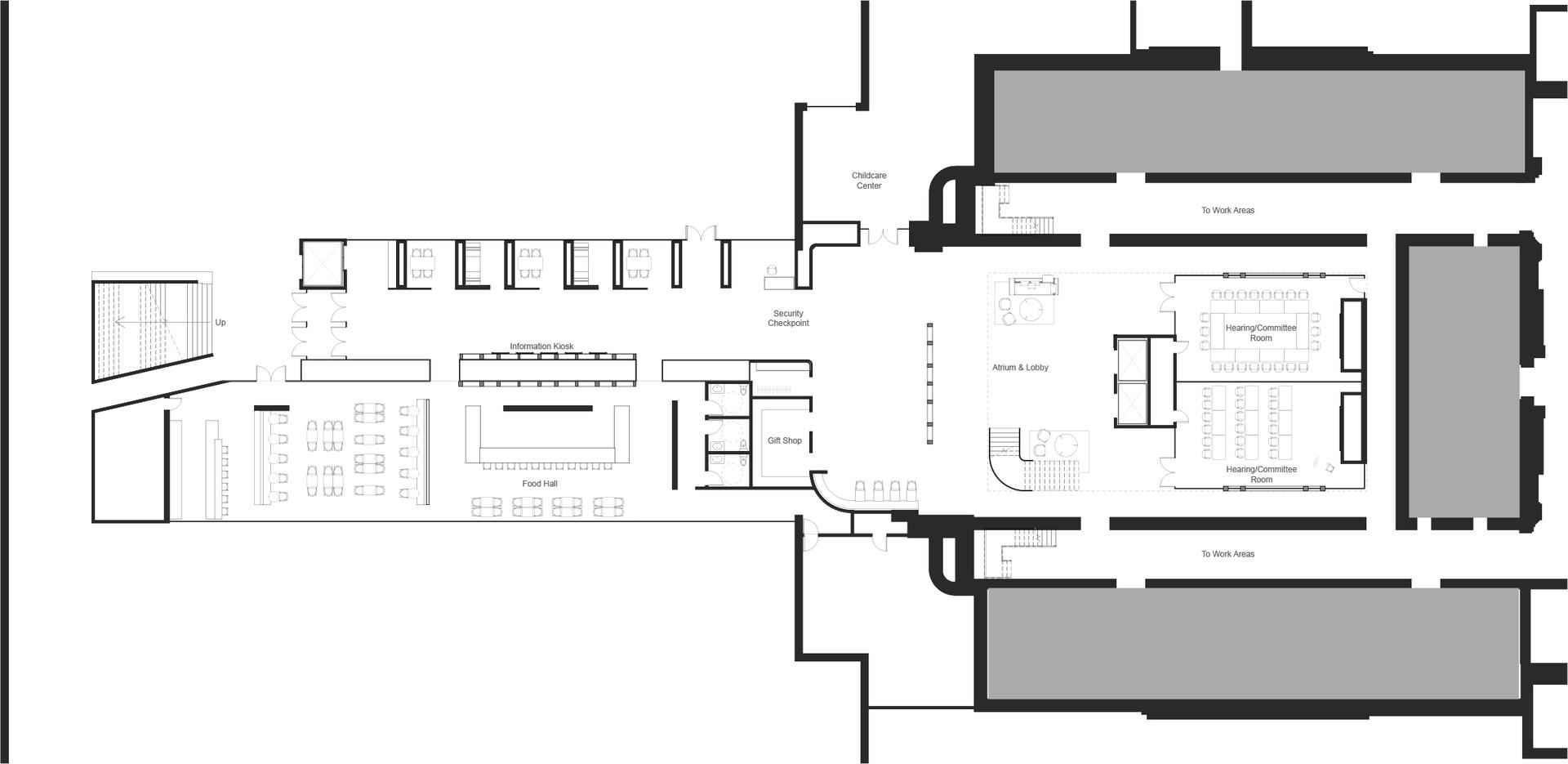 Entry Floor Plan
The new point of access is hosted off of the west boundary of the State House grounds. The main corridor through the addition leads into the atrium carved into the existing west wing.
Image

Site Section
A new structure is proposed on the west parking lot - currently used for employee parking. A mixed use program featuring retail and housing draws visitors to the site; additional parking accommodates State House visitors and improves accessibility to the Capital grounds.
---
---