Image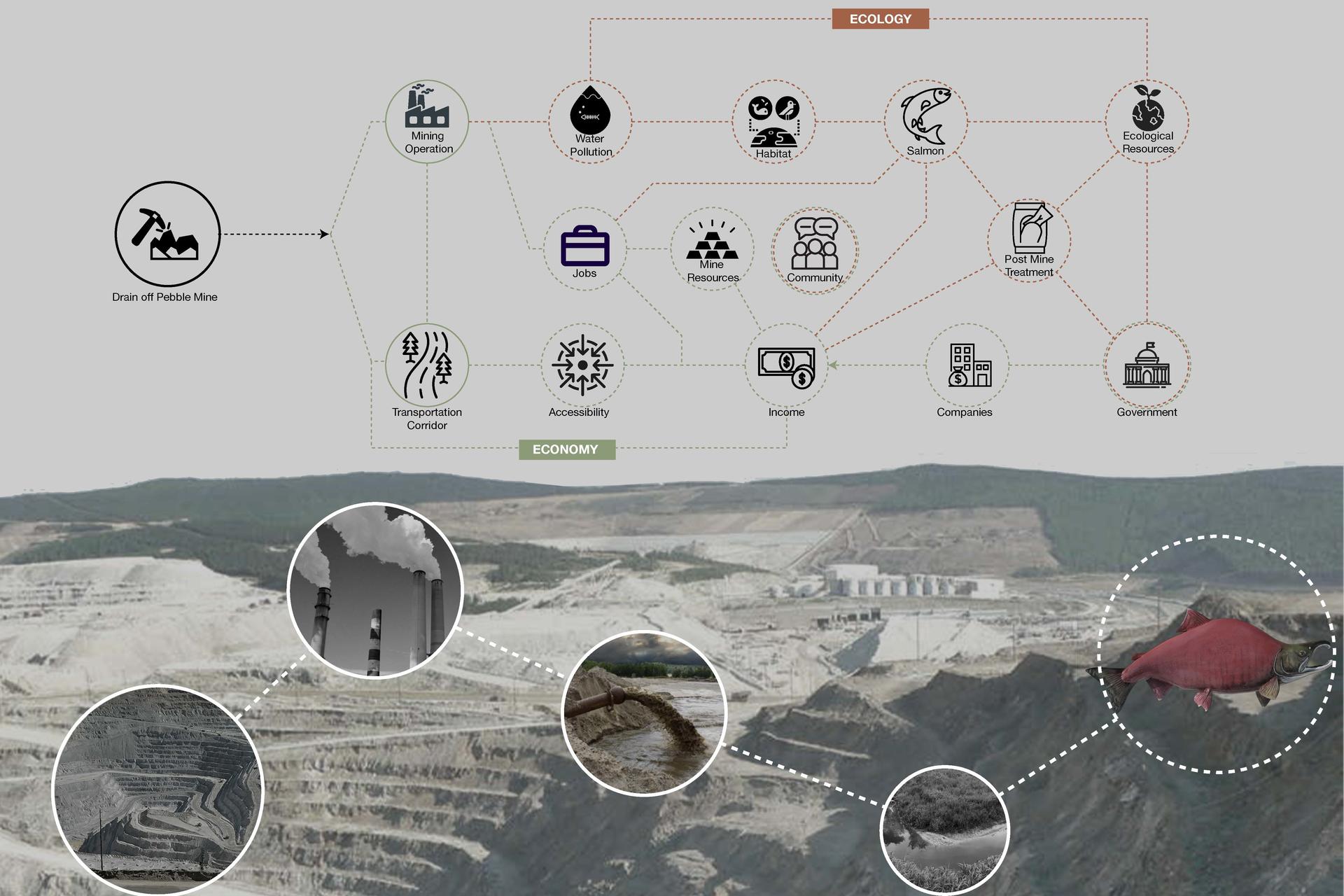 People of the Yupik Eskimo nation have been inhabiting the area of Lake Iliamna in Alaska for hundreds of years. Their traditional subsistence living practice established a balanced system with the most abundant salmon fishery resource in the world. However, with the discovery of mine resources in the area, mining has threatened local practices. The mine has been identified as one of the most considerable gold-copper mineral resources globally, which can provide significant economic income to the locals and the United States. But with the mining project development, severe damage to the local environment is inevitable. The salmon fisheries are facing a serious loss of habitat and pollution. The native villages are also facing the loss of their traditional subsistence living resources and their territories are being intruded on by development. While a mine is only active for a short term to maximize economic gain, the damage can stay almost forever.
This thesis project looks in detail at the tension and development of the Pebble Mine project. By exploring the relationship between land, people, environment, and development, the goal is to state a collective ethical critique of short-term mining. This project used a series of water cleaning and pollution mitigation system to reduce the negative impacts of mining construction and contaminations. The restoration of this area requires an enormous amount of money, time, and other resources, yet, it still cannot stop the severe damage to the habitat and the local living conditions. This project exposes the price we are paying for the Pebble Mine, the damage the mine will cause to the land and to the Yupik people, and the timescales that are needed to restore the damage caused by the mine.
Image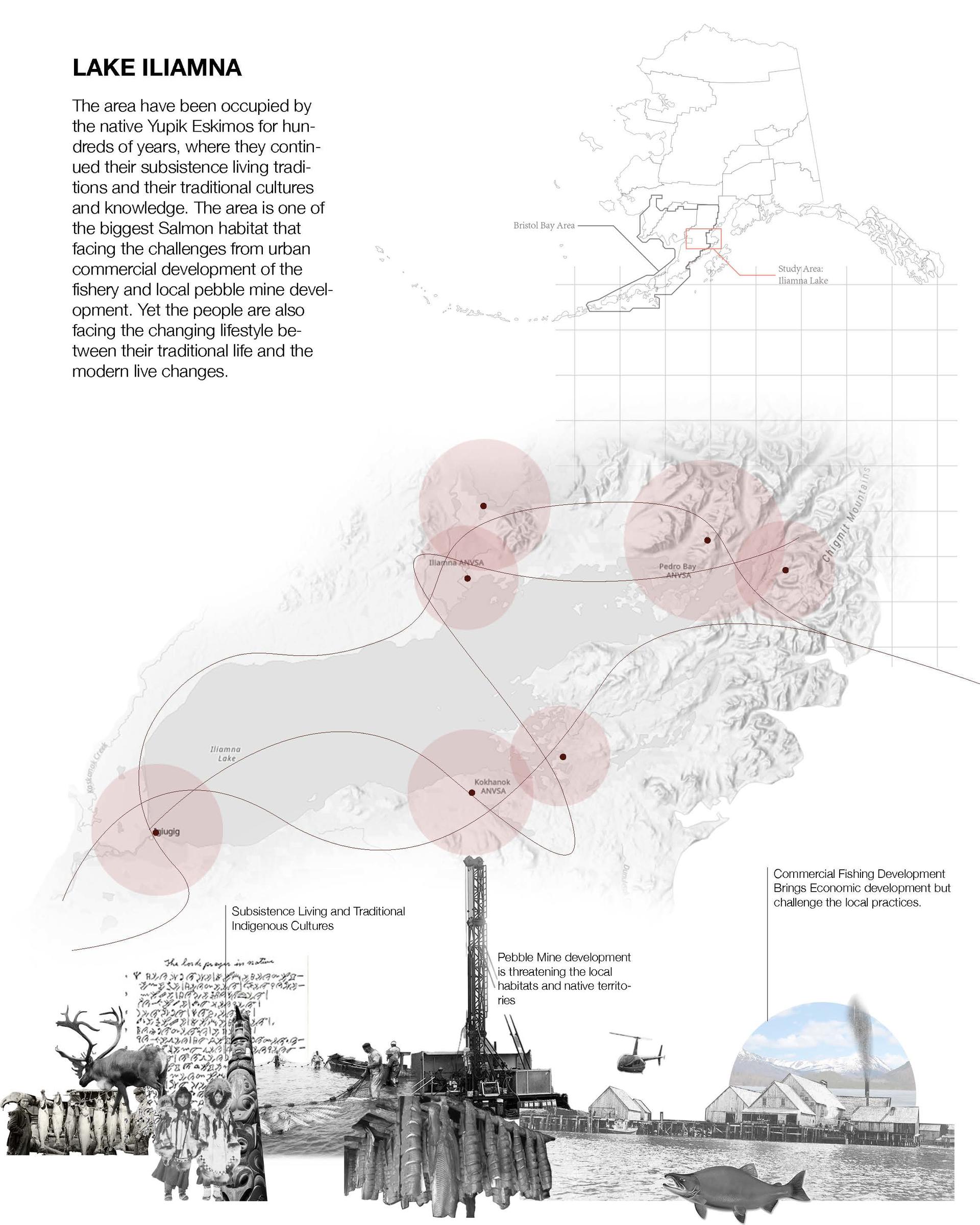 LAKE ILIAMNA
Digital
18x24
2022
The Lake area has been occupied by native Yupik Eskimos for centuries, and now their lives are facing new challenges. 
Image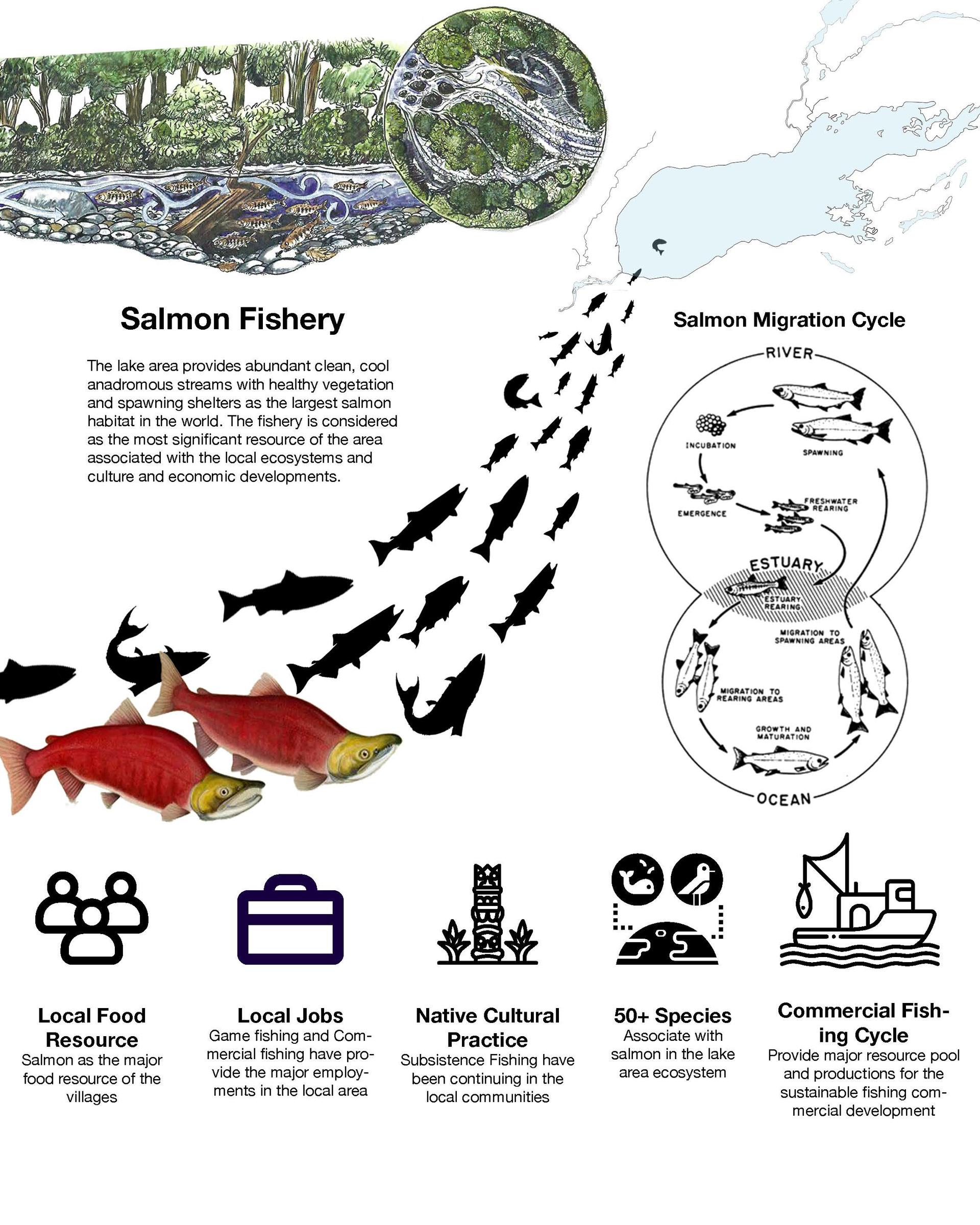 Salmon Infographic
Digital
18x24
2022
The area holds the most abundant salmon resource in the world.
Image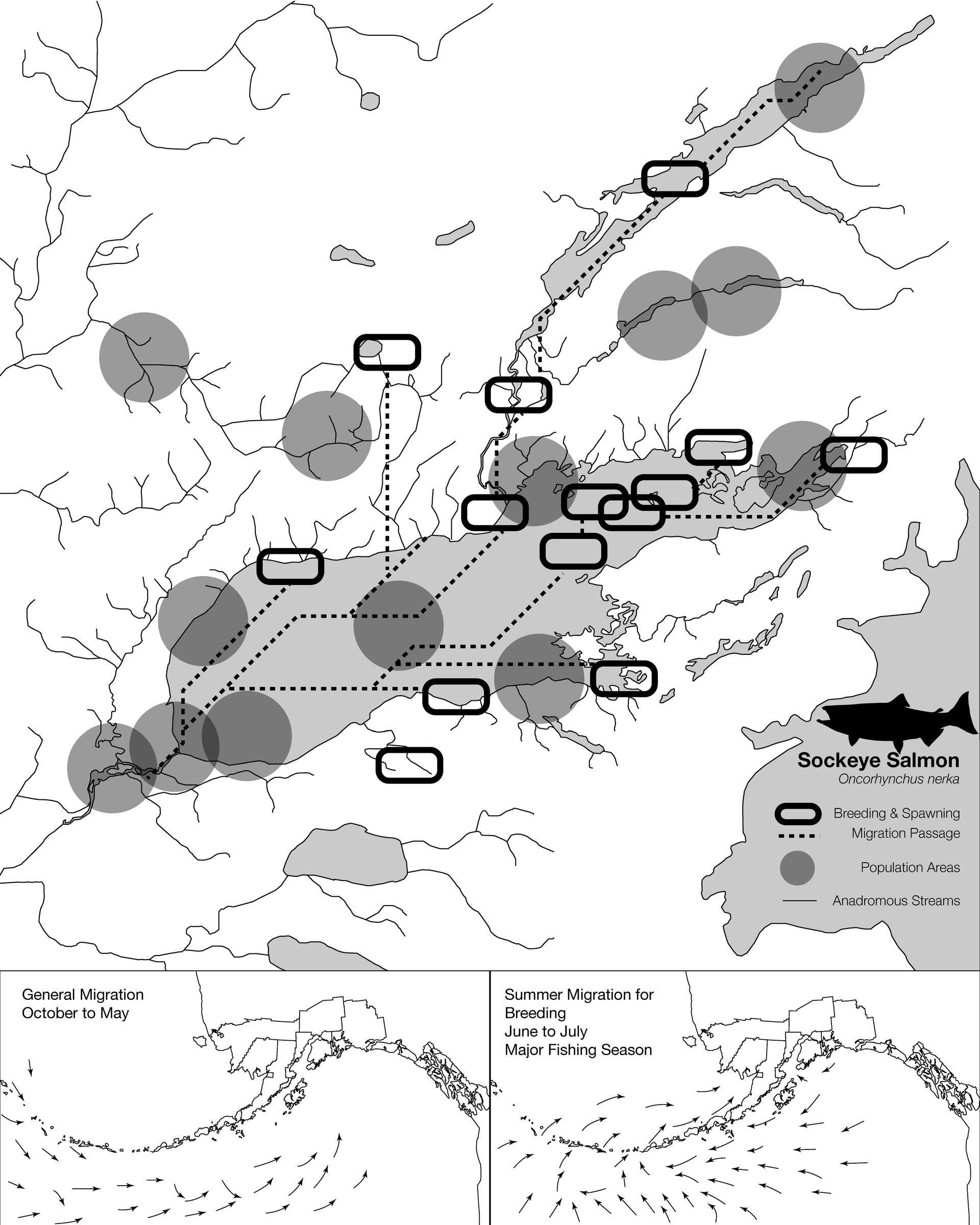 Salmon Habitat
Digital
18x24
2022
The lake is a crucial breeding and living habitat for salmon
Image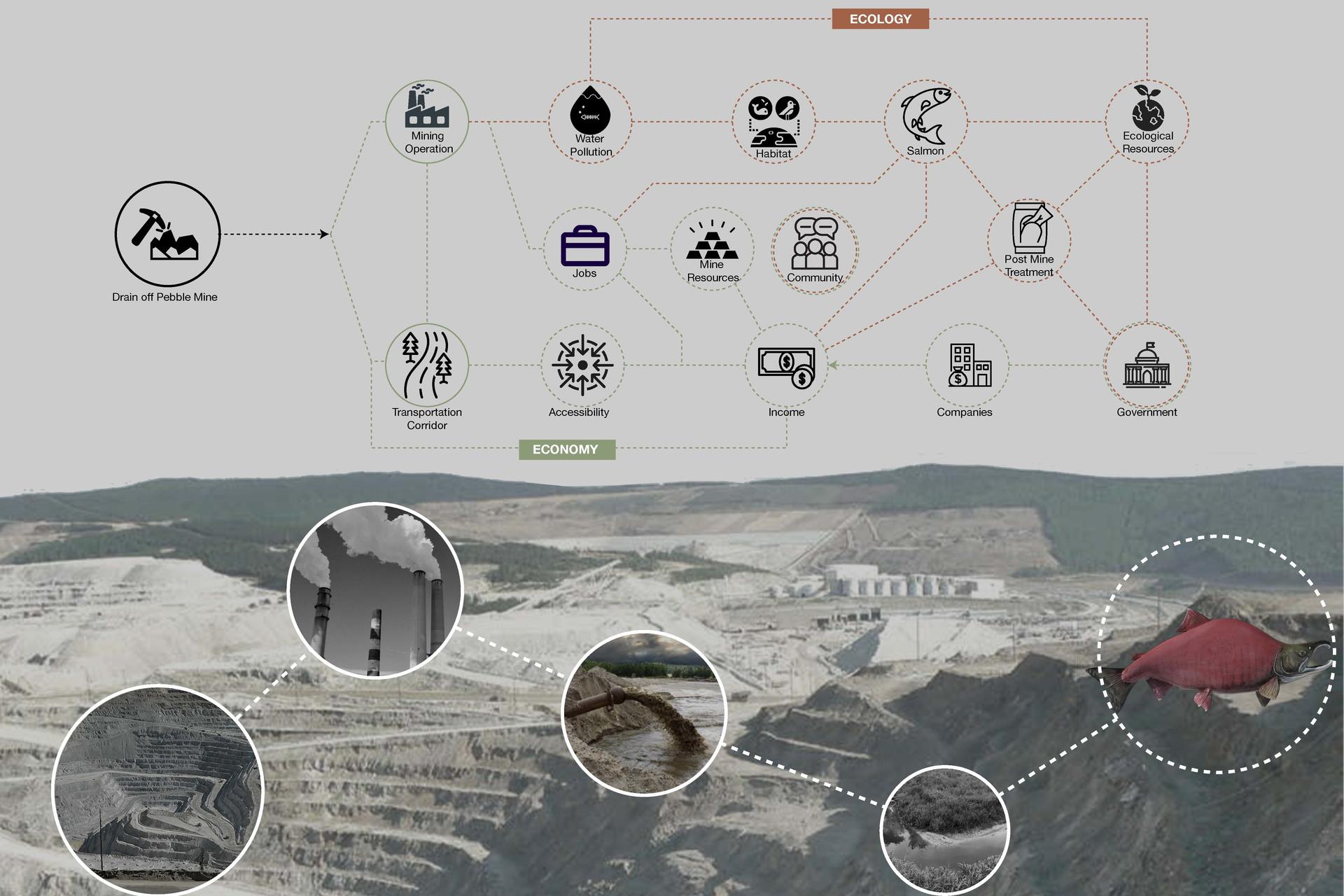 Project Logic
Digital
24x36
2022
Resilient landscape system under the pebble mine risk and time scale.
Image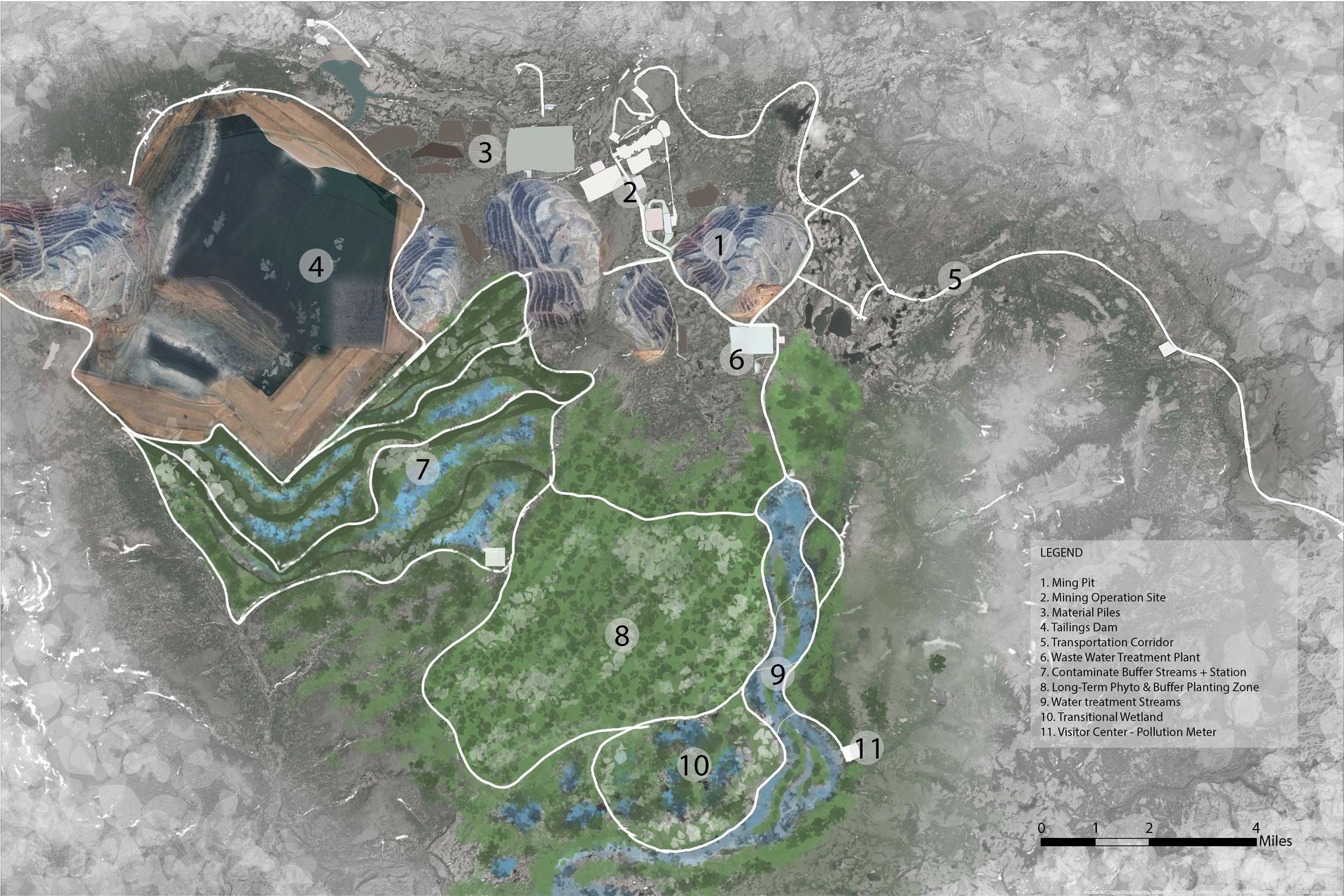 Site Master Plan
Digital
24x36
2022
Pollution mitigation and treatment landscape design plan
---
---