Xianzhongge Liu
ANTI-GENTRIFICATION: RECONNECT CHINATOWN THROUGH CULTURAL PRACTICES
This thesis focuses on the study of Chinatown in North America. Similar to the migration of other ethnic groups or cultures to North America, Chinatown originated as Chinese and East Asian migrants were excluded from mainstream American culture. Chinatowns became urban enclaves for Chinese people who speak the same language as well as share the same culture and food. However, in many cities in North America, development pressures have led to the gentrification of Chinatowns, resulting in a decrease in the number of Asian residents in Chinatown and a homogenization of the community. After understanding the historical development and gentrification  of Chinatown in North America, this study aims to explore the potential for Chinatowns to become  historical and cultural centers and a bridge connecting North American society and Chinese culture showcased through a series of landscape designs.
This thesis will rethink the lived experience in  Chinatowns and strengthen the potential of Chinatowns to connect Chinese culture and American society. By using the ancient Chinese environmental construction theory, such as Shan-shui and  Feng Shui This thesis aims to reimagine Chinatown open space and surrounding areas in a Chinese Feng Shui way. For example, make the Chinatown community in grading and hierarchy, create artificial water bodies for refreshing 'Qi'. Ultimately, this investigation seeks to preserve and show the valuable and historical significance of Chinese culture in American culture.
Image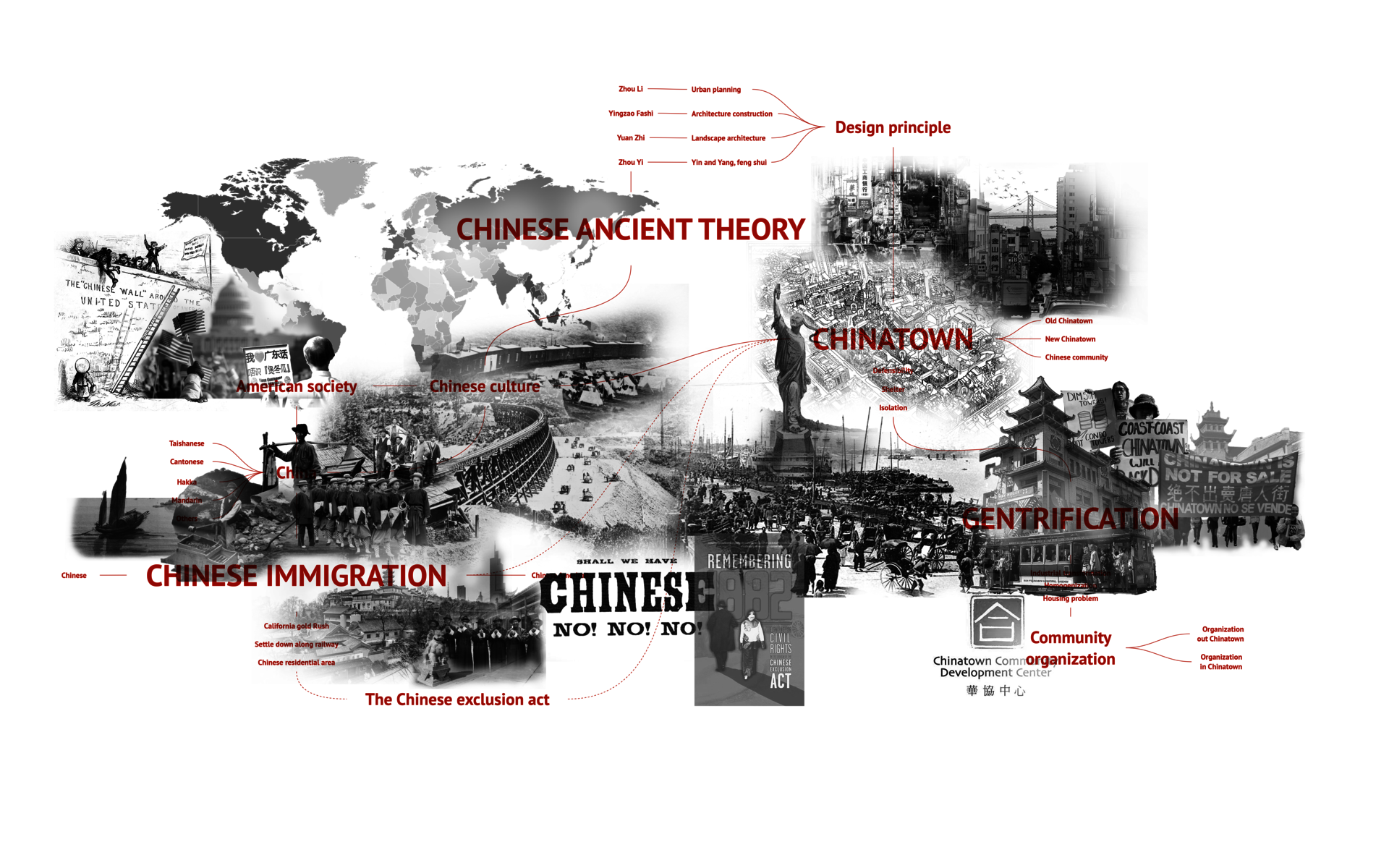 Thesis diagram - Chinese immigration to Chinatown gentrification
2022
Image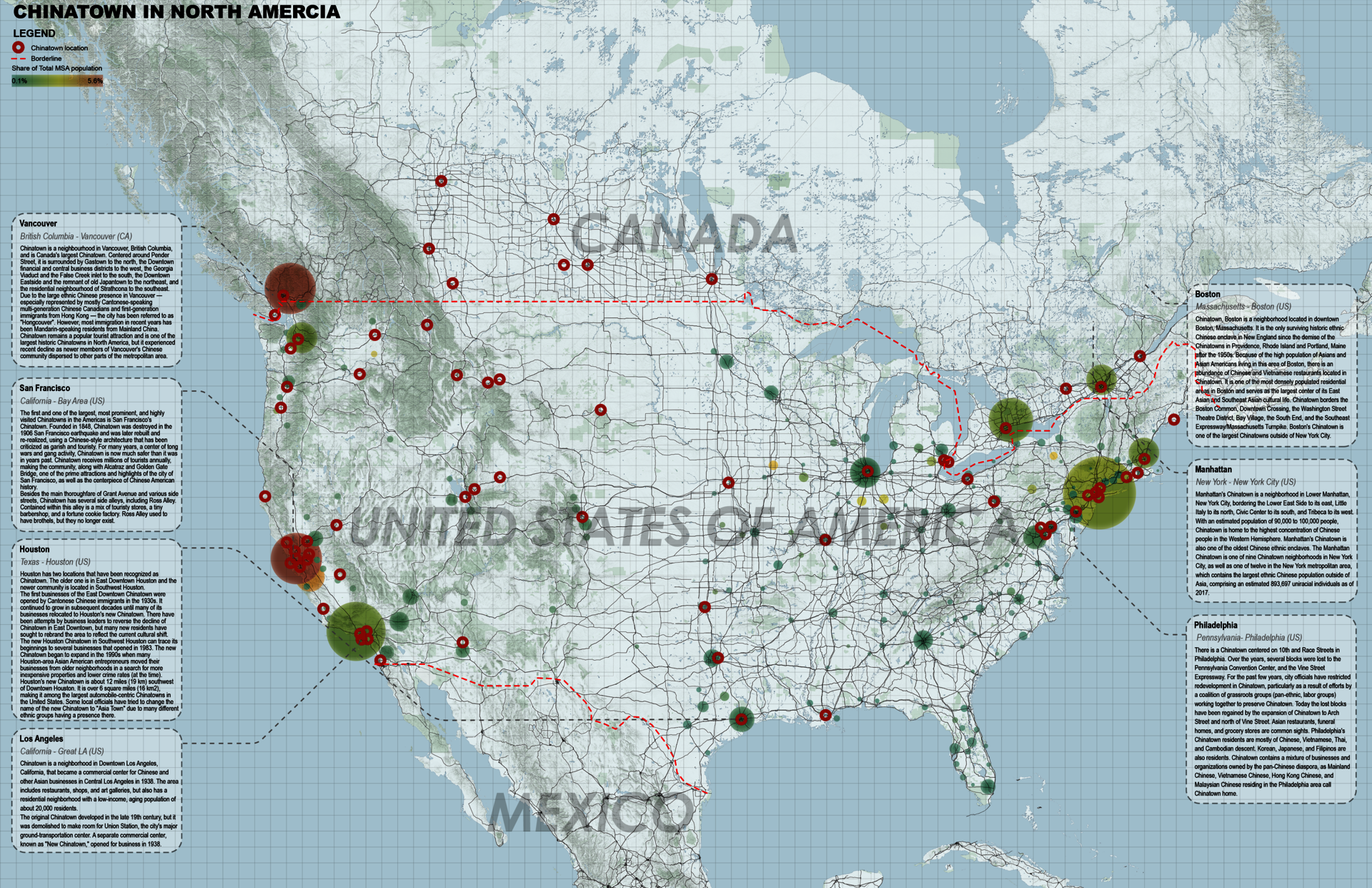 Chinatown in North America
2022
Chinatowns are enclaves of Chinese people outside of China. Many historic Chinatowns have lost their status as ethnic Chinese enclaves due to gentrification and demographic shifts, while others have become major tourist attractions.
Image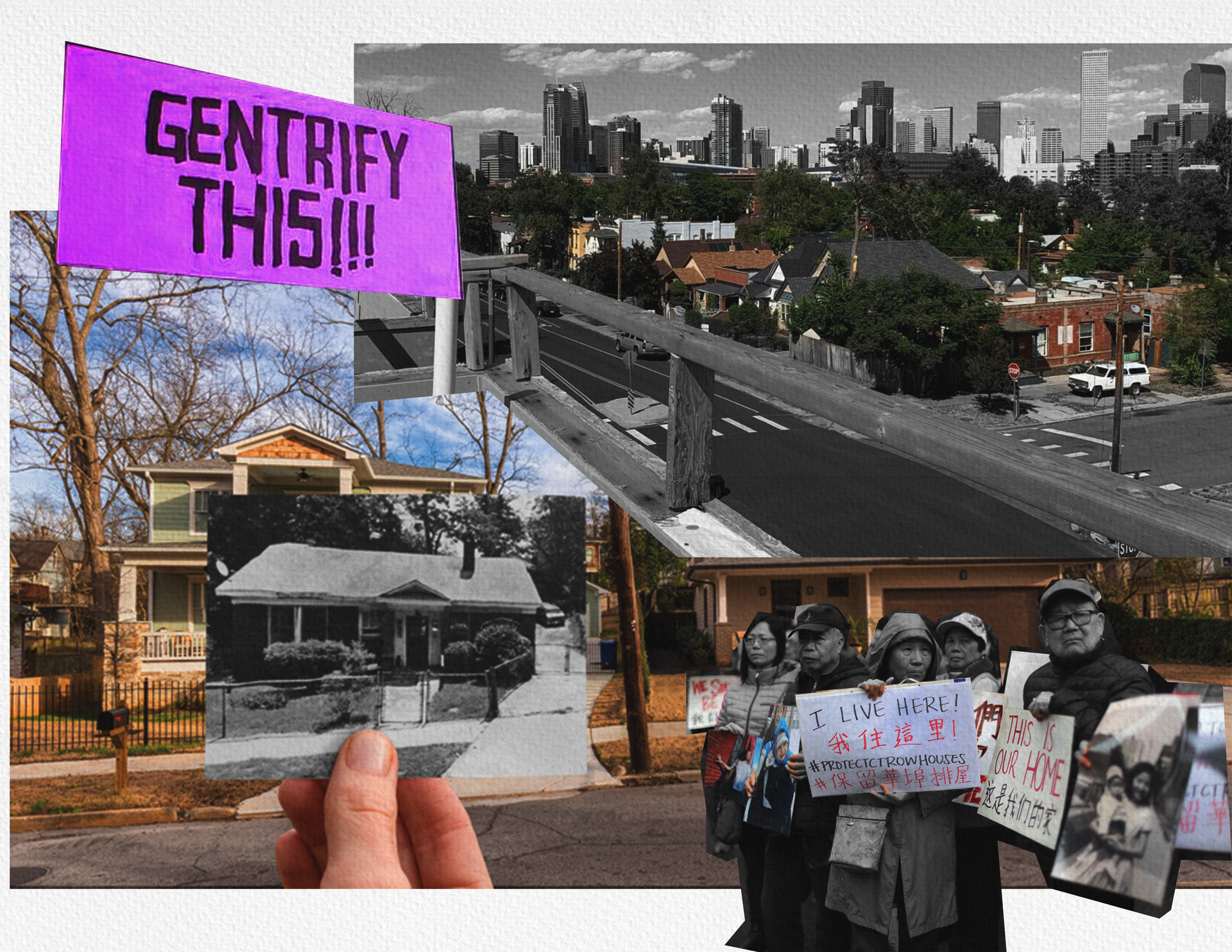 Chinatown gentrification
2022
As the city expanded, Chinatown, formerly on the edge of the city, underwent urban renewal. The old townhouse residents were forced to leave their homes due to demolition.
Image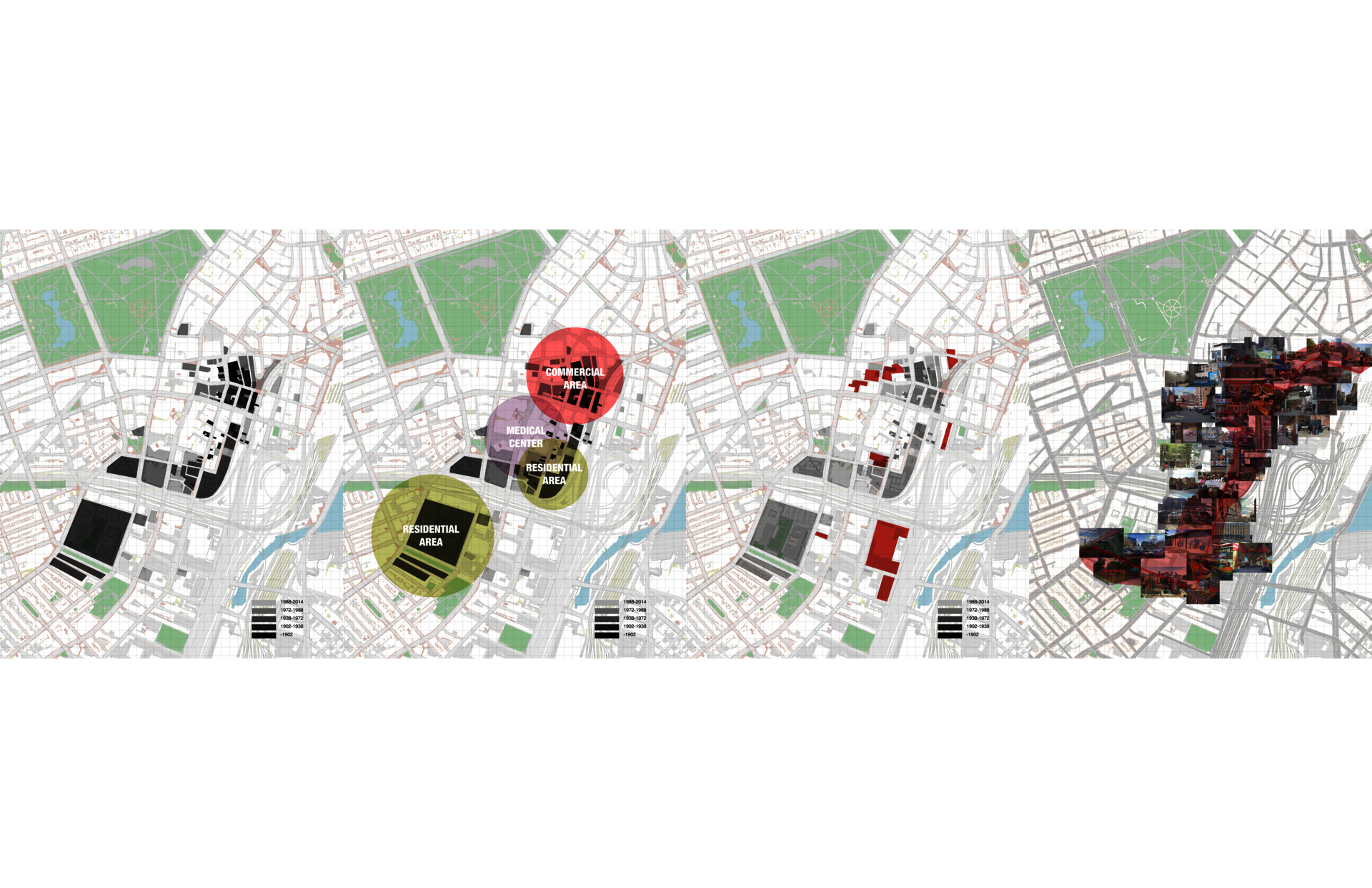 Boston Chinatown mapping
2022
Historically, Boston Chinatown has played an important economic, social, and cultural role both as a landing place for immigrants and as a primary community where they continue to live, work, shop, seek services, and maintain social ties.
Image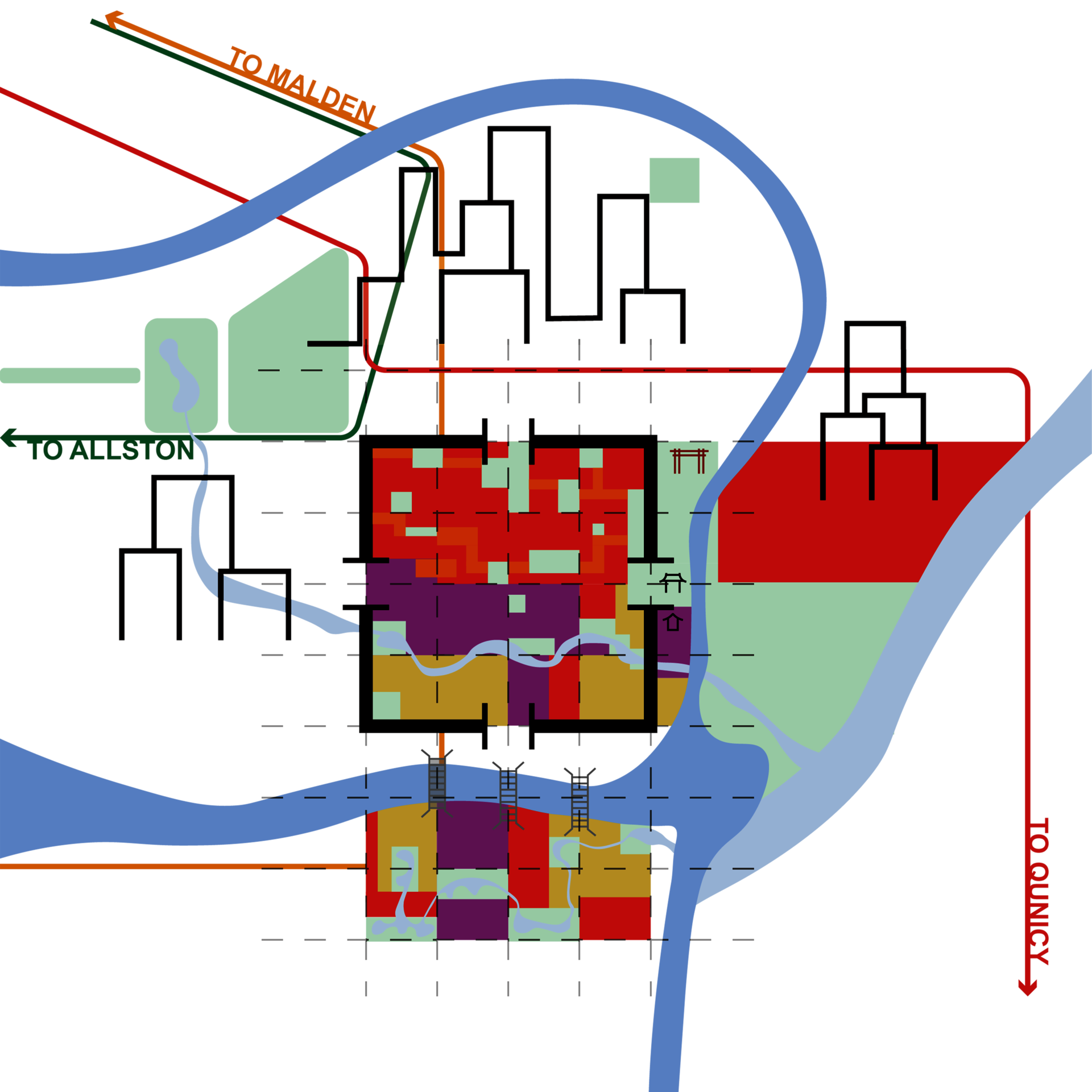 Chinese universe
2022
Based on traditional Chinese feng shui theory, the author sees Boston as a feng shui map centered on Chinatown.
---
---