SYSTEMIC DESIGN: Experiments to trigger pedestrian empathy in the urban system
It is inconvenient for people with different physical abilities – such as visual or physical impairment – to wander around public spaces. Issues of accessibility deficiency are not caused by single disciplines, like design. They arise from natural, cultural, social, and political dynamics, which in turn cause a lack of empathy in society and an insufficient inclusion  of people with different abilities. They are systemic problems that require systemic solutions.
Systemic thinking is an alternative way of thinking about relationships and patterns in systems. When thinking about and with systems, triggers outside the system can play an essential role in activating its evolution. When applied to landscape architecture, systemic thinking can shift perceptions that conceive design as problem-solving to its understanding as a dynamic system capable of learning from constant feedback loops between ideas, physical manifestations, and consequences. Design practice can also benefit from modeling majority-based systems and agent-based systems, which help understand patterns, relationships, and constraints.
This thesis highlights accessibility deficiencies in urban systems and experiments with systemic solutions from components of landscape architecture. It applies systemic thinking to reappraise elements in the pedestrian system – one of the various urban systems – by triggering an empathetic consciousness between pedestrians. It proposes systemic thinking as a benefit for landscape architecture by accepting it as a set of dynamic and self-generated conditions generated together with the development of urban spaces. 
Agent-based system modeling
magnet
12in X 12in X 36 in
2022
This is a magnet model made in a nonlinear way following the bottom to up pattern. It used the combination of wire straw and magnets as the basic agent while the wood base as the core structure allows them to communicate freely.
Image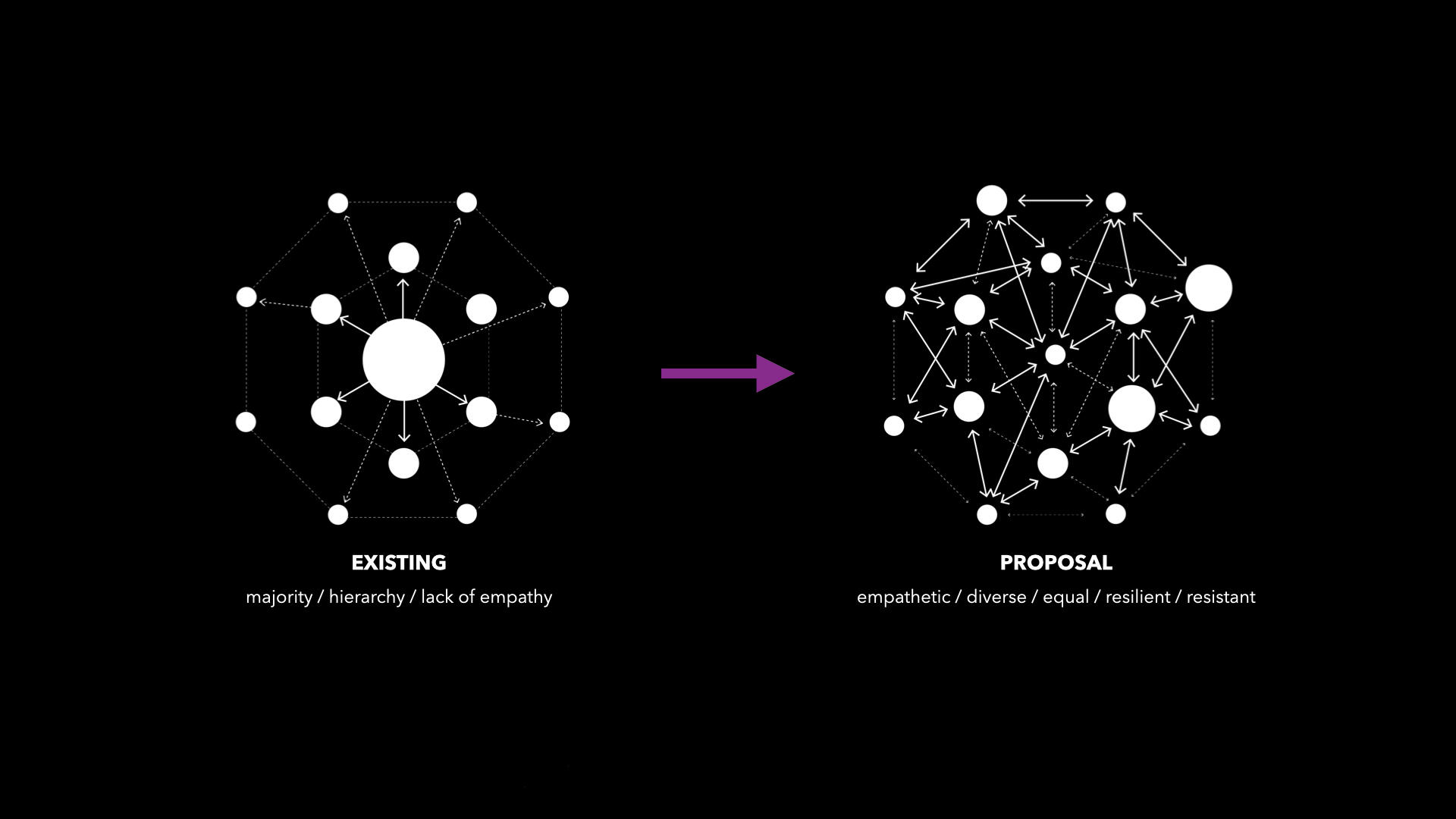 Social structure shift
diagram
1280ppi X 720ppi
2022
A shift from the existing system structure, which is highly centralized and cause the hierarchy, lack of empathy in the society to a more resilient and adaptive structure, which is more equal and diverse. 
Image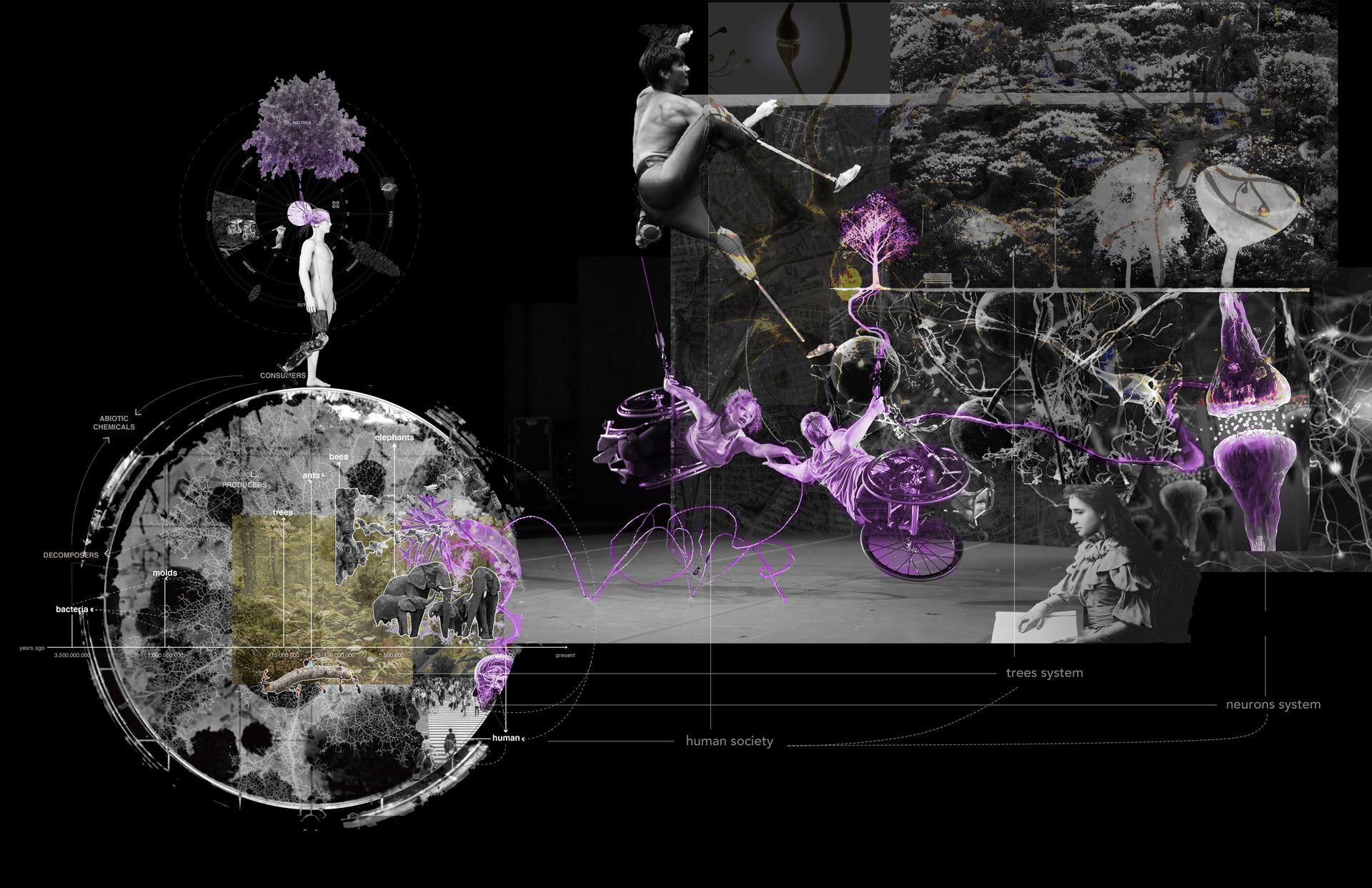 Systemic thinking
collage
1280ppi X 720ppi
2022
The collage indicates the diversity existing in different systems and multiple scales.  It explains why diversity matters for human beings to thrive.
Energy flow
video collage
1280ppi X 720ppi
2022
This collage combines videos and images to claim that energy flow exists in the systems in different scales. Through model making, it's clearer to show how system works.
Image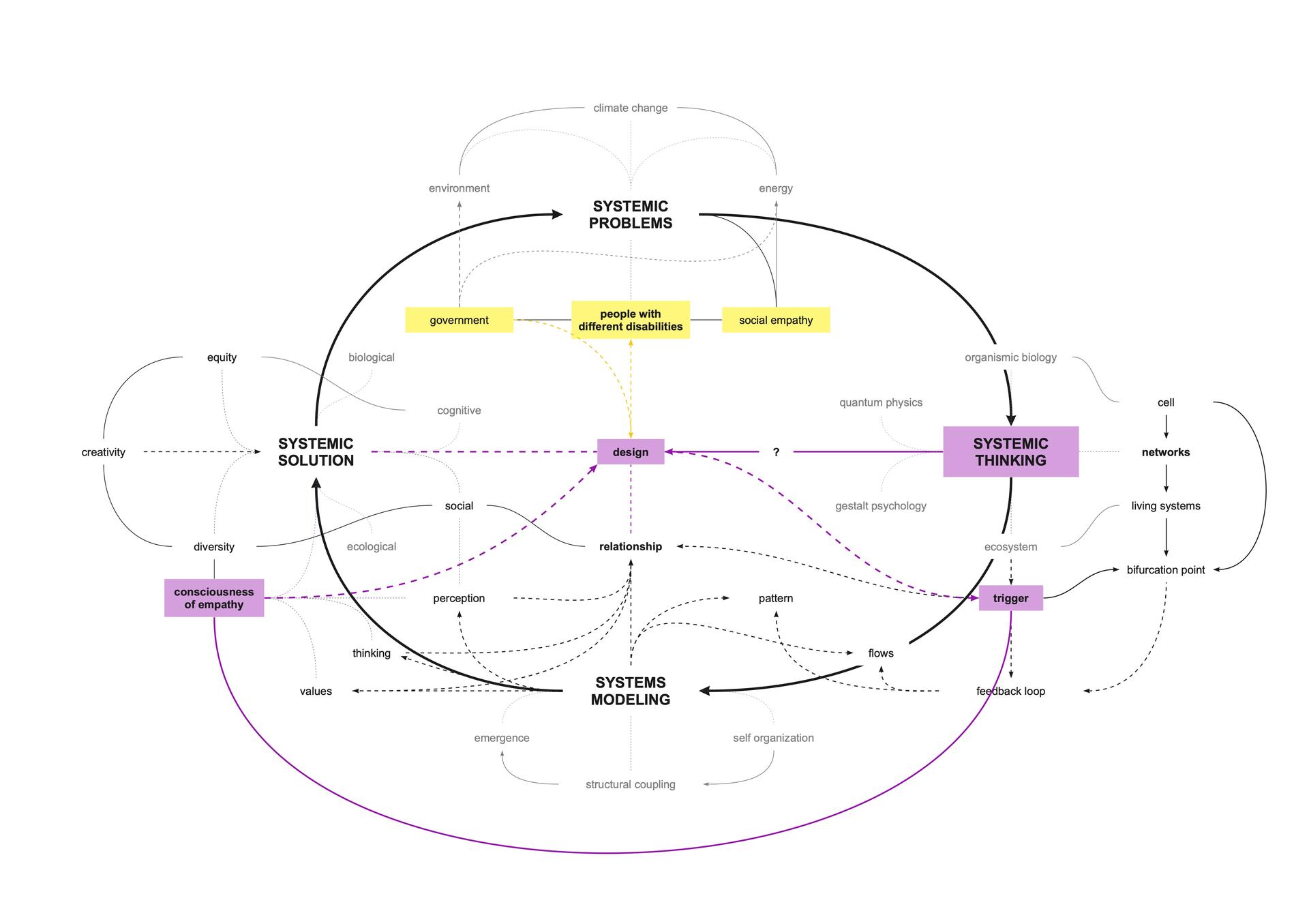 Thesis diagram
illustration
1280ppi X 720ppi
2022
Systemic thinking is applied into landscape design to seek a trigger from built environment, trying to make a shift in our perceptions, our thinking and our values. System modeling is used as a tool to help understanding how the systems work. 
---
---