Image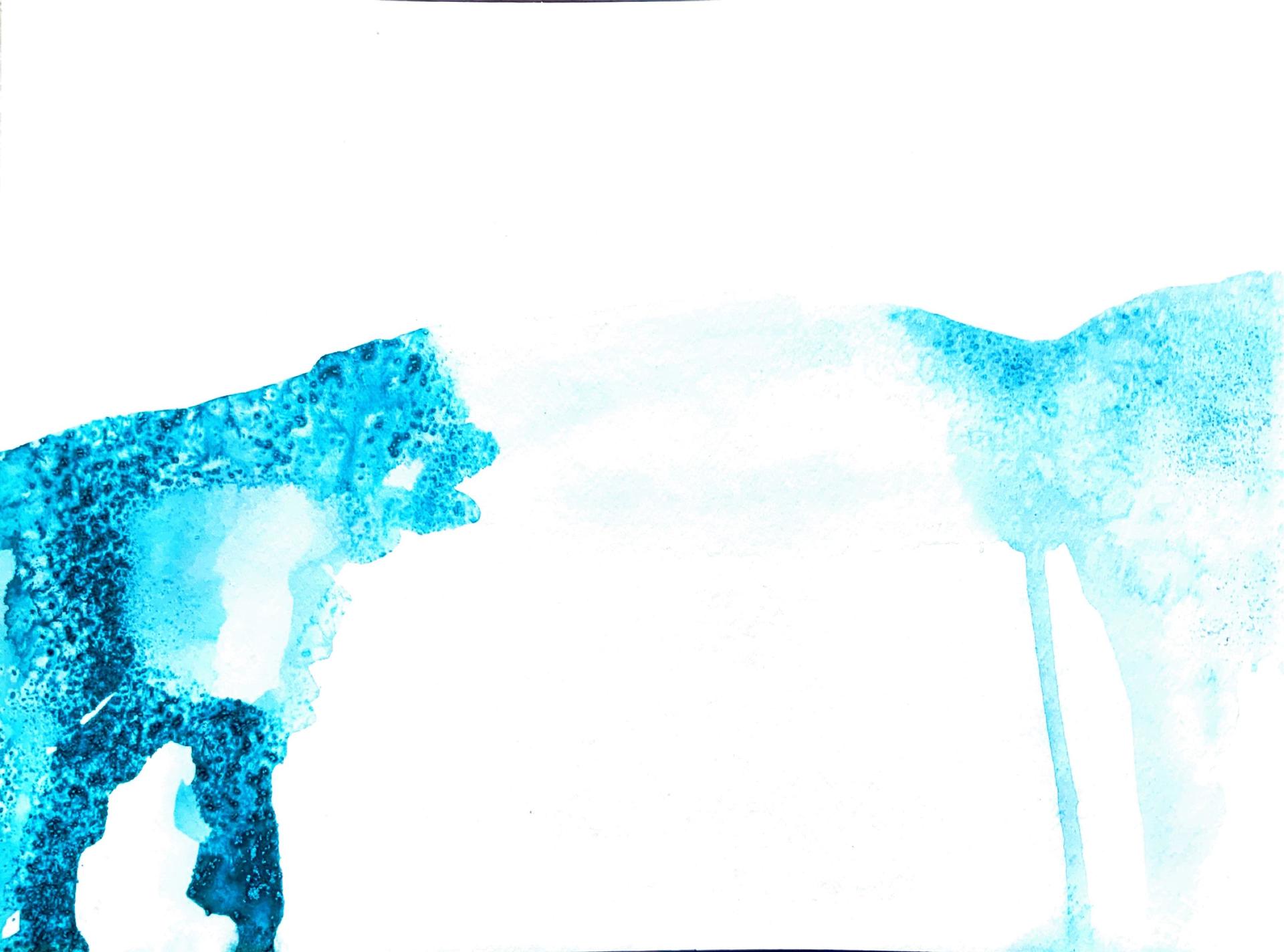 How do you define the watershed? Individual representations of the Blackstone River watershed and their roles in collaborative watershed governance
People perceive and construct their environments through past experiences, feelings, emotions, values, and practices.  The watershed is a place where various constructions collide. This thesis looks at individual representations of the Blackstone River watershed through the eyes of twelve key leaders who care for, live in, and/or manage the watershed. The participants' interviews and mental maps construct their representations of the watershed, telling a story of their identity, how they became attached to their stewardship work, and which places and practices resonate with them. Through an empirical analysis of these representations, we understand which places and practices of care for the watershed are shared, unique, or missing. This work provides future insights to the shared knowledge and gaps that may exist within a collaborative watershed governance context. It will inform participants, practitioners, and watershed managers in similar settings to promote diverse perspectives and practices related to watershed stewardship, turning a critical lens towards themselves rather than outward.
Image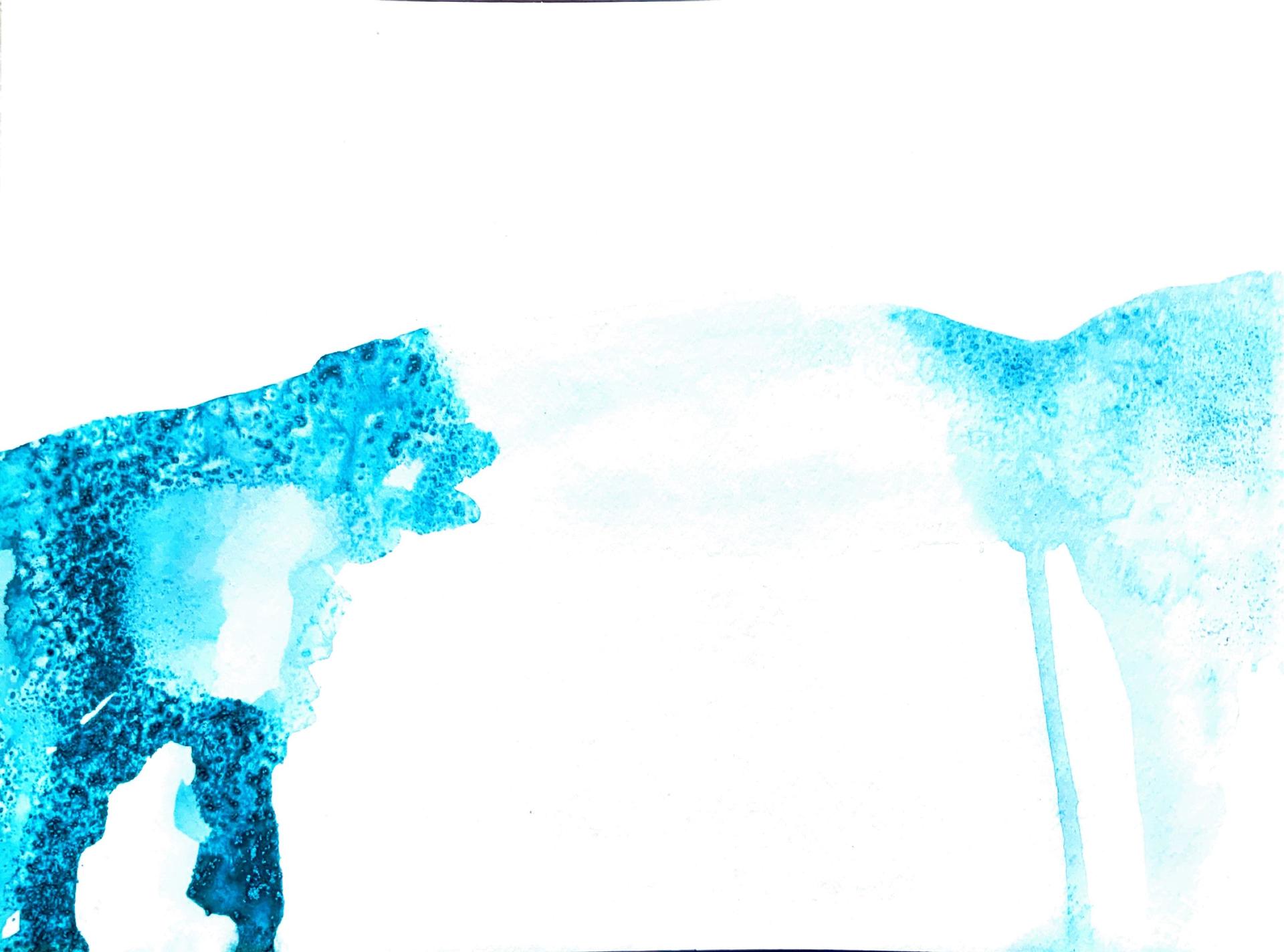 Watermarks, 1/20
Watercolor, salt
8x12
2020
Watermarks are a series of paintings that accompanied my thesis process between 2020-2022.
Image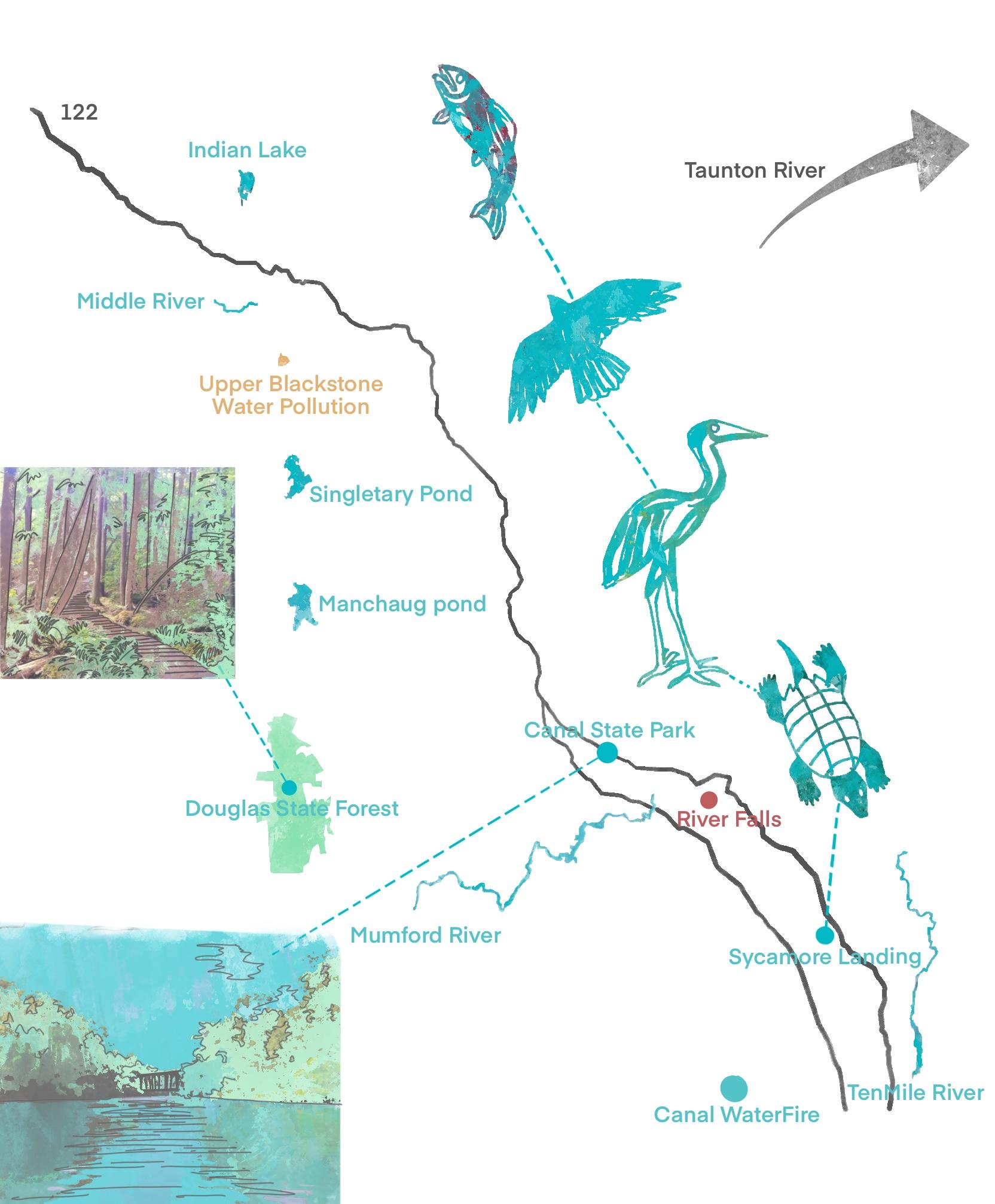 Critical cartographic map of the Blackstone River watershed
Digital media
8x12
2022
A critical cartographic exploration into places of import stated by my study's participants. I combined their mental maps of the Blackstone River watershed into one combined map that shows places, or concepts that are unique to each person's representation. 
---
---