Nina Jun Yuchi
The Subconscious as Politics: An Inquiry of Collaborative Design Education through Radical Speculation
For two years, I've been keeping a dream journal in which I record anything I can remember as soon as I wake up. The pages have slowly filled up with scrawls and doodles and fragmented memoirs of a life that doesn't even seem like mine and yet, every dream I can vividly remember feels like a portal into an alternate dimension in which my subconscious reality is as tangible as my conscious one.
Eventually, dreaming became a key method in my research to seek out and materialize alternative worlds. It became the object of my obsessive interest in visualizing speculative futures in contrast to the one we currently live in. I harnessed my dreams as a space in which I could freely express my politics or explore my interests towards celebrities and fictional characters. It became a reality in which I could rekindle trust with those who hurt me and I could engage in abolitionist praxis with my broken relationships. Patterns about my lifestyle and mental state became more and more visible as I annotated and categorized my journal entries, deciphering their implicit meanings.
My search for answers intersected with my interest in self-publication and zines. Independent publications have an extensive history in political activism, notably dating back to the Civil Rights Movement in the 1960s. Groups used zines as visual and intellectual spaces to imagine change and explore the possibilities outside of a white-dominated sphere. Sustained by the communities for which they served, zines also historically represented spaces for self-determination and radical inquiry free from police and state surveillance, thus embodying a visual artifact of political resistance. My own zine practice then became a key component in finding alternatives to the hegemonies I live in through dreaming and speculation, offering a glimpse into how I can build worlds and imagine new futures for both myself and my communities.
My fantastical dream worlds became a safe refuge for me to mobilize in my politics and rest through burnout. They allow me to extend my reality beyond the oppressive one I currently live in so I can dream towards a world of reflection and liberation. Through my previous and ongoing research, dreaming has become and continues to be an important practice in my politics and life.
Image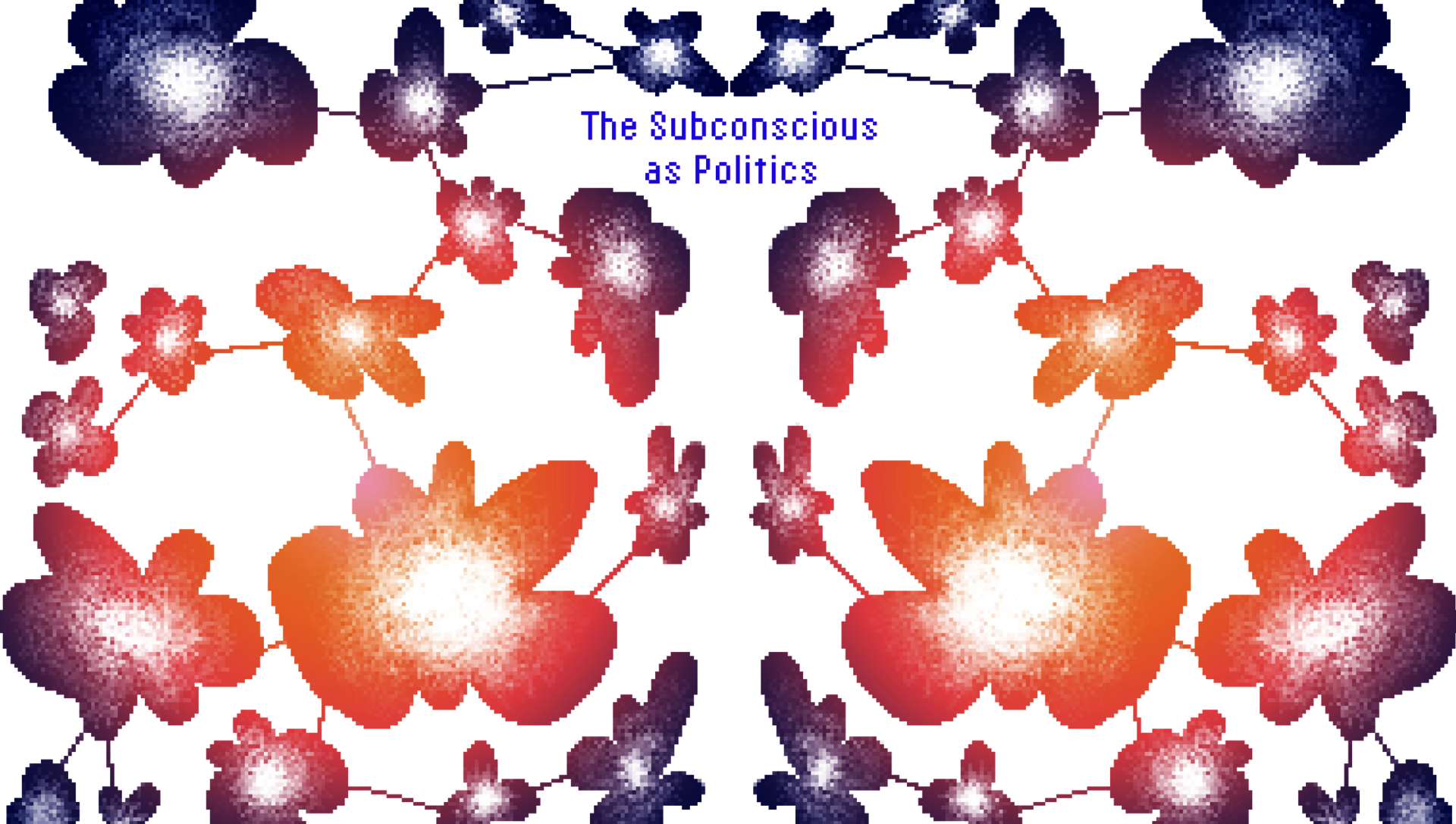 The How to Dream workshop aimed to examine the concept of dreaming in both sleep and politics. Participants would learn about the different definitions of dreaming and how they affect memory, time, communities, and futures to develop a more holistic view of this subconscious space. Upon learning more about dreaming, participants would then utilize the Figma platform to respond to prompts to reflect on their personal dreams. After these activities, the participants were invited to watch the film Paprika through Zoom, allowing everyone to apply their new understandings to the movie plot.
Recording from the workshop.
The second workshop of the series, Offerings, aimed to provide a better understanding of creating futures through design. It was planned with the intention of producing a printed zine after the event, containing contributions from the participants, and revolved around how dreaming can then translate into the material world and create tangible change.
This workshop hosted designers and students from the US and Europe, including design students from the Rhode Island School of Design, Brown University, and Missouri State University. In addition to documenting their responses to the given prompts, this zine also serves as a public continuation of the conversation surrounding how we can utilize design for political future-building.
Image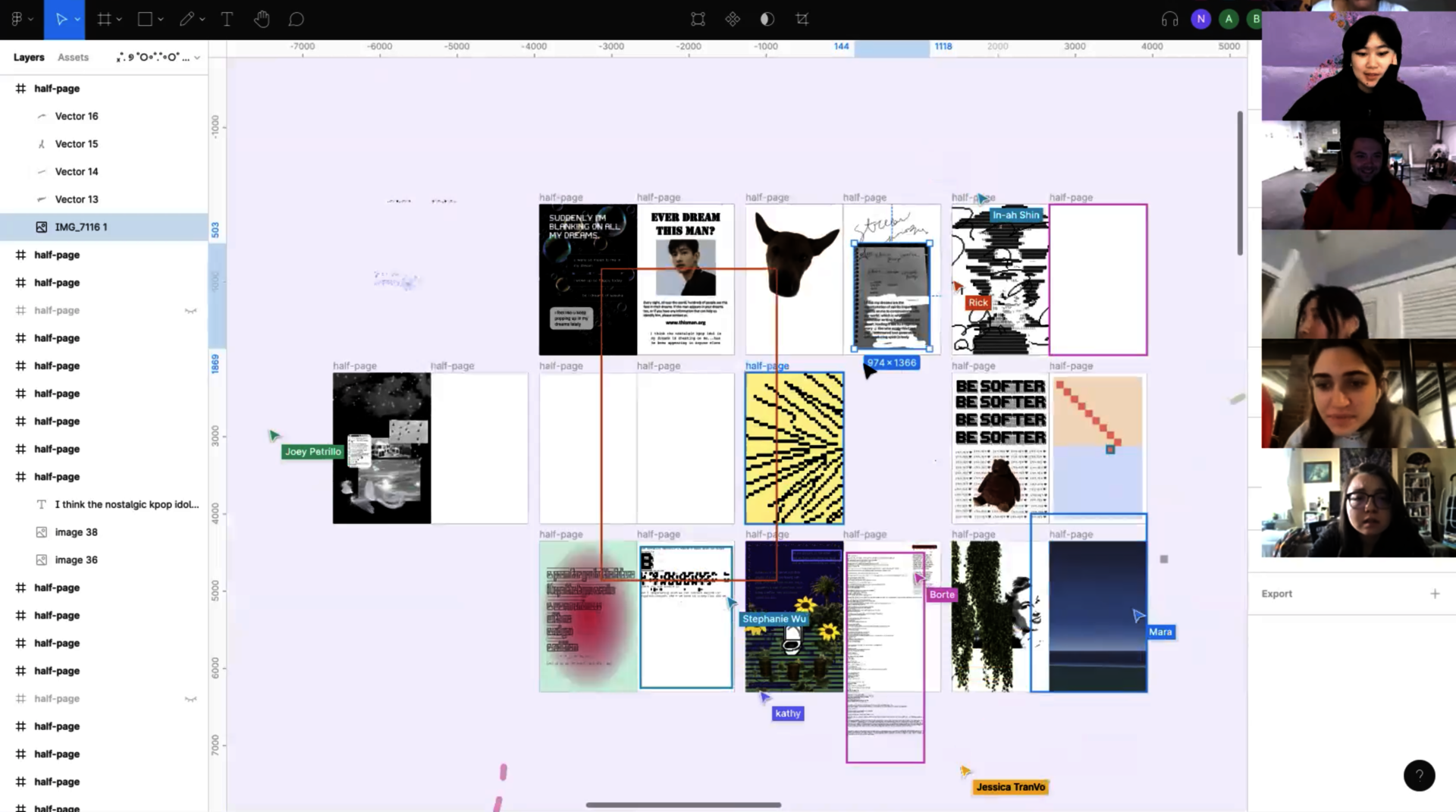 Screenshot from the workshop.
---
---