Image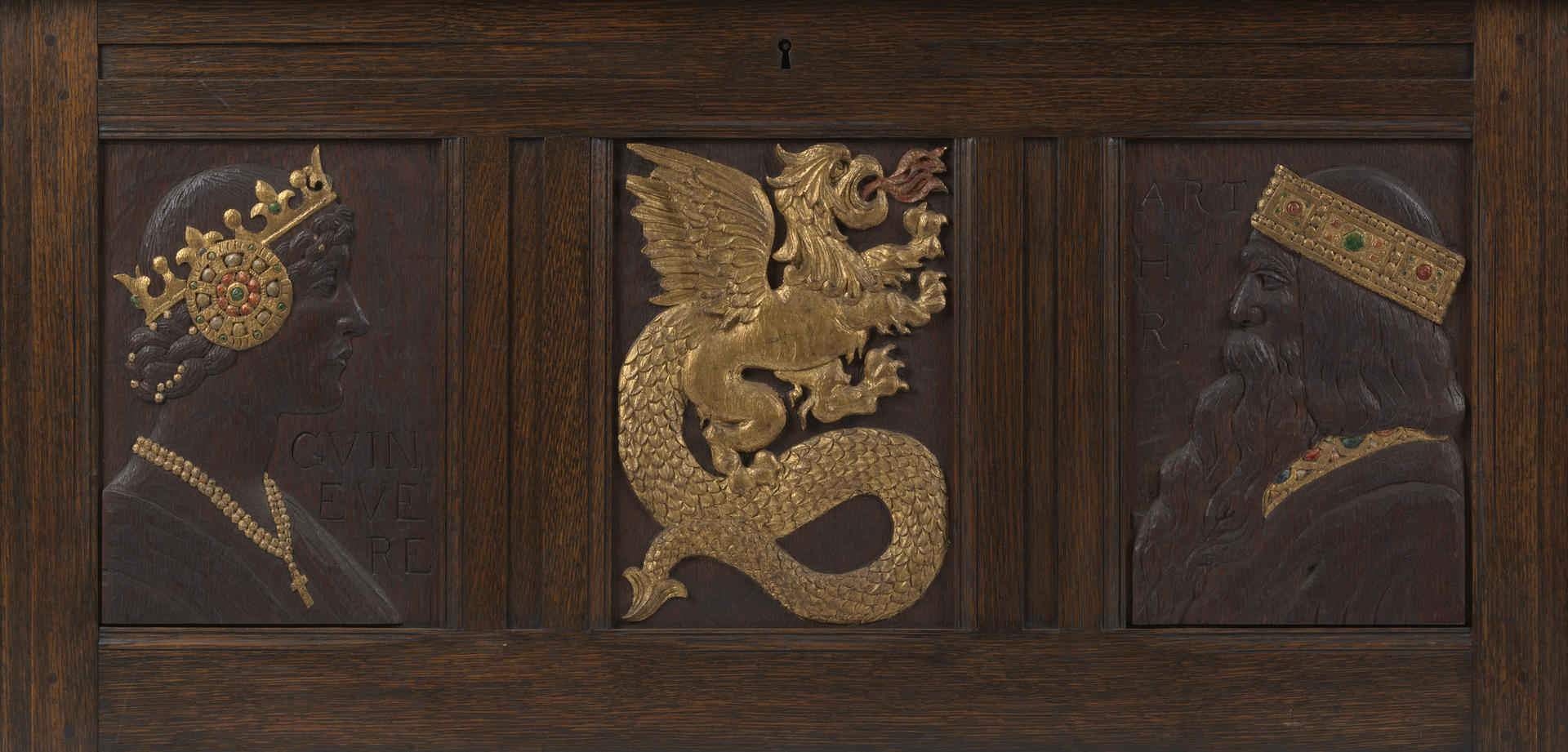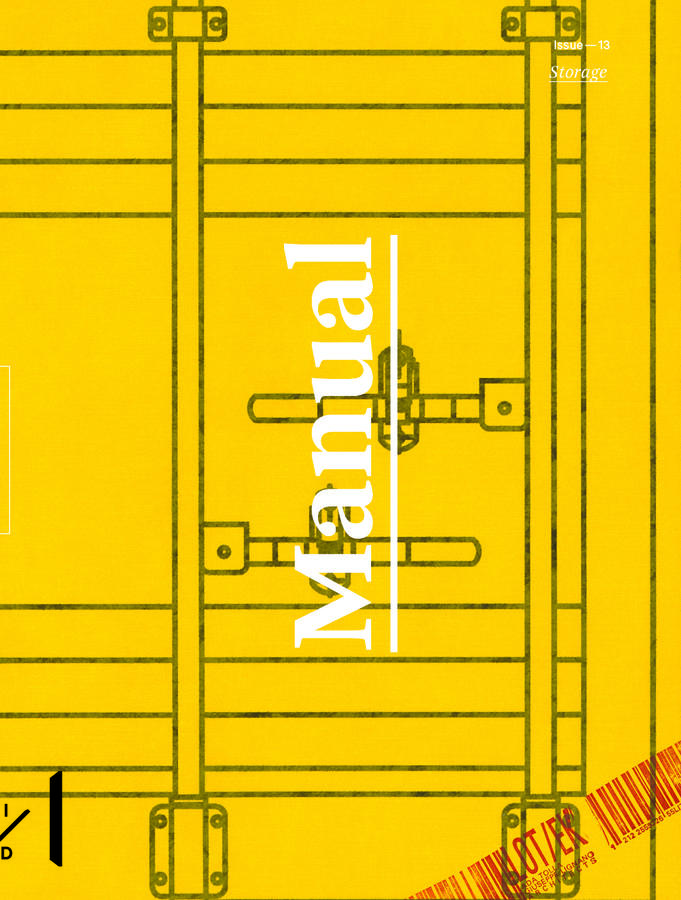 ---
Christina Alderman
Issac M. Alderman
A.H. Jerriod Avant
Matthew Bird
Hannah Carlson
Wai Yee Chiong
John Dunnigan
Maria Morris Hambourg
David Hartt
Elaine Tyler May
Clarie McCardell
Denise Murrell
Ingrid Schaffner
Holly Shaffer
Tanya Sheehan
John W. Smith
Mimi Smith
Sassan Tabatabai
Allen Wexler
Fred Wilson
Museums usually make choices for viewers, their curators presenting what they think most important within a category. They can be so good at doing this that visitors sometimes don't realize there's anything else to see: they don't realize the nature of the decisions behind an exhibition, and they accept that the elites have made a judgment about which shoe is the shoe to see. Visitors can learn about what's great, but they don't necessarily consider the process of discernment.
—Fred Wilson
The RISD Museum's thirteenth issue of Manual unpacks the idea and reality of storage—objects museums don't put on view, works made as containers of various sorts, and more metaphorical considerations about how meanings and narratives are stored. This issue serves as a companion to the Raid the Icebox Now series of exhibitions on view at the RISD Museum through November 2020, in which nine contemporary artists and design collectives use the museum and its collections as a site for critical creative production and presentation. Raid the Icebox Now marks the 50th anniversary of Raid the Icebox 1 with Andy Warhol, held in 1970 at the RISD Museum.
---
Introduction
Manual 13 opens with an introduction by Fred Wilson, who confides, "You can look at all the opulence on display in a museum and begin to understand that something nefarious might be behind it. Storage, for me, is where the action is."
From the Files
Wai Yee Chiong considers an exquisite miniature palanquin—a magnificent lacquered carrying box created for Hinamatsuri, the Japanese Doll Festival—as well as its full-sized counterpart, made to transport a bride.
Tanya Sheehan digs out documents on A Century of Black Photographers, 1840–1960, the 1983 traveling exhibition that insisted "it was high time for canonical histories to include black image makers."
Double Takes
Matthew Bird and Elaine Tyler May throw open Charles and Ray Eames's Storage Unit (Model 270-C)—"one of their rare failures."
Christina Alderman and Isaac Alderman survey Henry Ossawa Tanner's Wailing Wall and how its current placement in the RISD Museum evokes many competing histories.
Hannah Carlson and Claire McCardell recount the significance and charm of McCardell's "Popover"—"a dress that can cook a dinner and then come out and meet the guests."
Holly Shaffer and Sassan Tabatabai translate the various narratives stored in an Indian miniature painting and the Persian couplets that accompany it.
Artists on Art
David Hartt cracks open The Histories (Le Mancenillier).
Mimi Smith revisits her Maternity Dress, which sports a plastic dome "that can be removed periodically to let the baby breathe."
A. H. Jerriod Avant presents the most beautifullest "Felonious States of Adjectival Excess Featuring Comparative and Superlative Forms."
Portfolio
Draws out works from across the collection, from the museum's busiest galleries to its deepest recesses of storage.
Object Lessons
Maria Morris Hambourg ties together the histories in a Eugène Atget photograph of corsets, an image that exemplified the Surrealists' belief that "certain pockets of the real could possess bizarre, supernatural potency."
John W. Smith confesses that "while museum galleries and exhibitions are heavily and carefully documented, storage rarely is"—which makes the "fading, out-of-focus color Polaroids" Andy Warhol took in 1969 all the more interesting.
John Dunnigan opens the lid on the King Arthur chest, and "how objects can store profound ideas like love and fidelity, individual and group identities, and opinions on how people might live in different cultures of production."
Ingrid Schaffner lifts the curtain on Joseph Cornell's mysterious Sand Fountain, "at once an object of storage and display."
Denise Murrell centers Laure, Manet's black model, in a figuring of the "social, political, and economic modernity" of 1860s Paris on view in Children in Tuileries Gardens.
How To
Allan Wexler sells us on a vending-machine alternative to storage with RISD Mechanical Museum, a proposal from 1971.
Issue 13: Storage is supported in part by a grant from the Rhode Island State Council on the Arts, through an appropriation by the Rhode Island General Assembly and a grant from the National Endowment for the Arts. Additional generous support is provided by the RISD Museum Associates and Sotheby's.
RISD Museum Director: John W. Smith
Manual Editor-in-Chief: Sarah Ganz Blythe
Editor: Amy Pickworth
Art Director: Derek Schusterbauer
Graphic Designer: Brendan Campbell, Jada Akoto, Everett Epstein, & Hilary Dupont
Photographer: Erik Gould
Printer: GHP
Cover image:
Sydney Richmond Burleigh, designer
King Arthur Chest, ca. 1900
Bequest of Isaac C. Bates