Image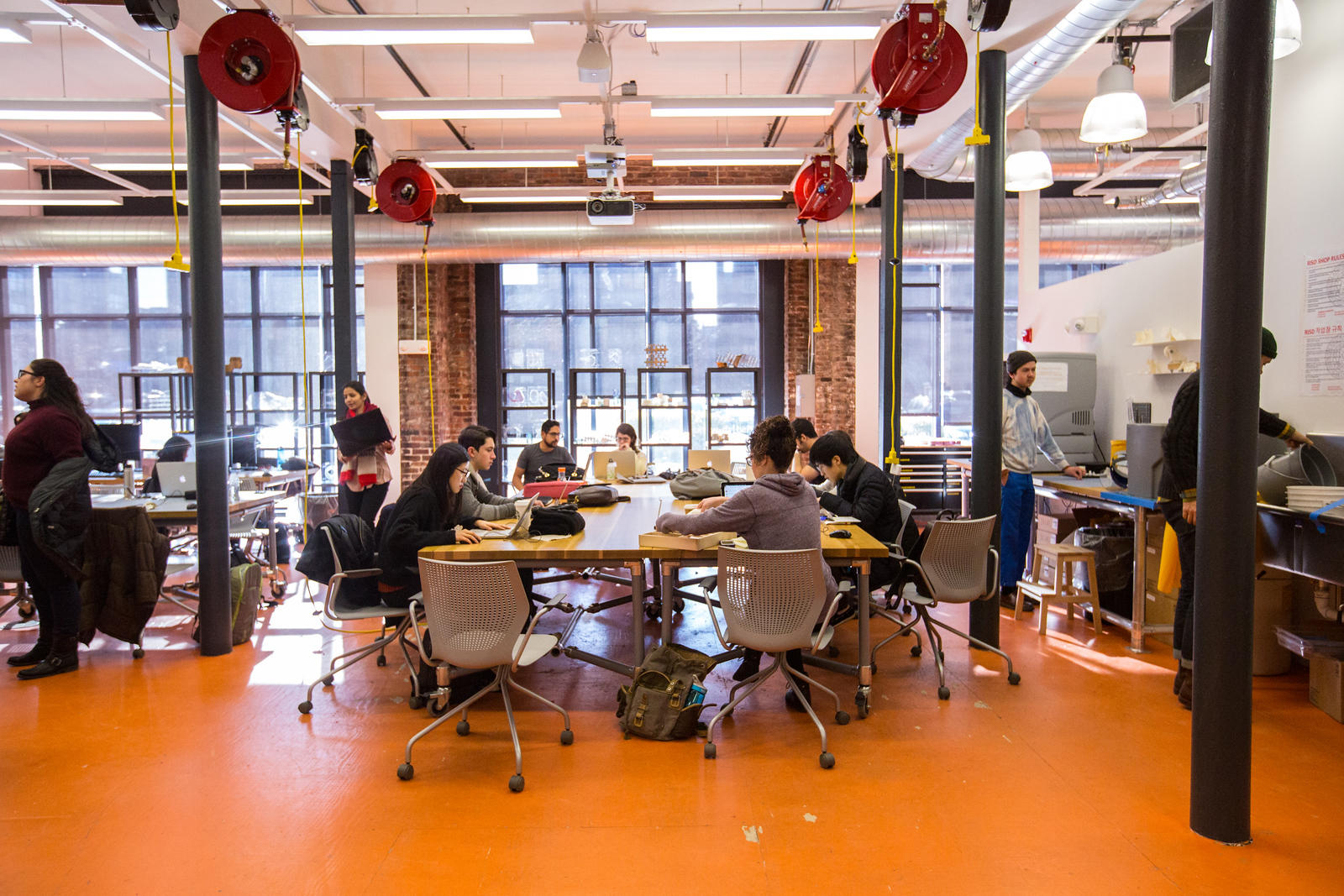 EVENTS
Open Research Lab
Friday 10/7, 9am–8pm
Saturday 10/8, 9am–5pm
Fletcher Building, Co-Works Research Lab (1st floor)
For visitors interested in an in depth one-hour orientation on Co-Works programs and tour of the lab's interdisciplinary technologies, please visit coworks.risd.edu to sign up in advance.
Open Studio events do not require pre-registration.
MAP
8
Fletcher Building
212 Union Street
Open Research Lab

Co-Works

Friday 10/7, 9am–8pm

Saturday 10/8, 9am–5pm
ABOUT
Co-Works Research Lab is dedicated to interdisciplinary research and technology in art and design. Functioning as an incubator within the Office of the Associate Provost of Research & Strategic Partnerships (APRSP), Co-Works develops 3-5 interdisciplinary courses per semester and supports APRSP research initiatives. Co-Works also offers various co-curricular programs and prioritizes fostering an inclusive cross-departmental community where inquiry takes the form of making, teaching, and discourse on art and design's intersections with racial, gender, disability and economic justice.