Image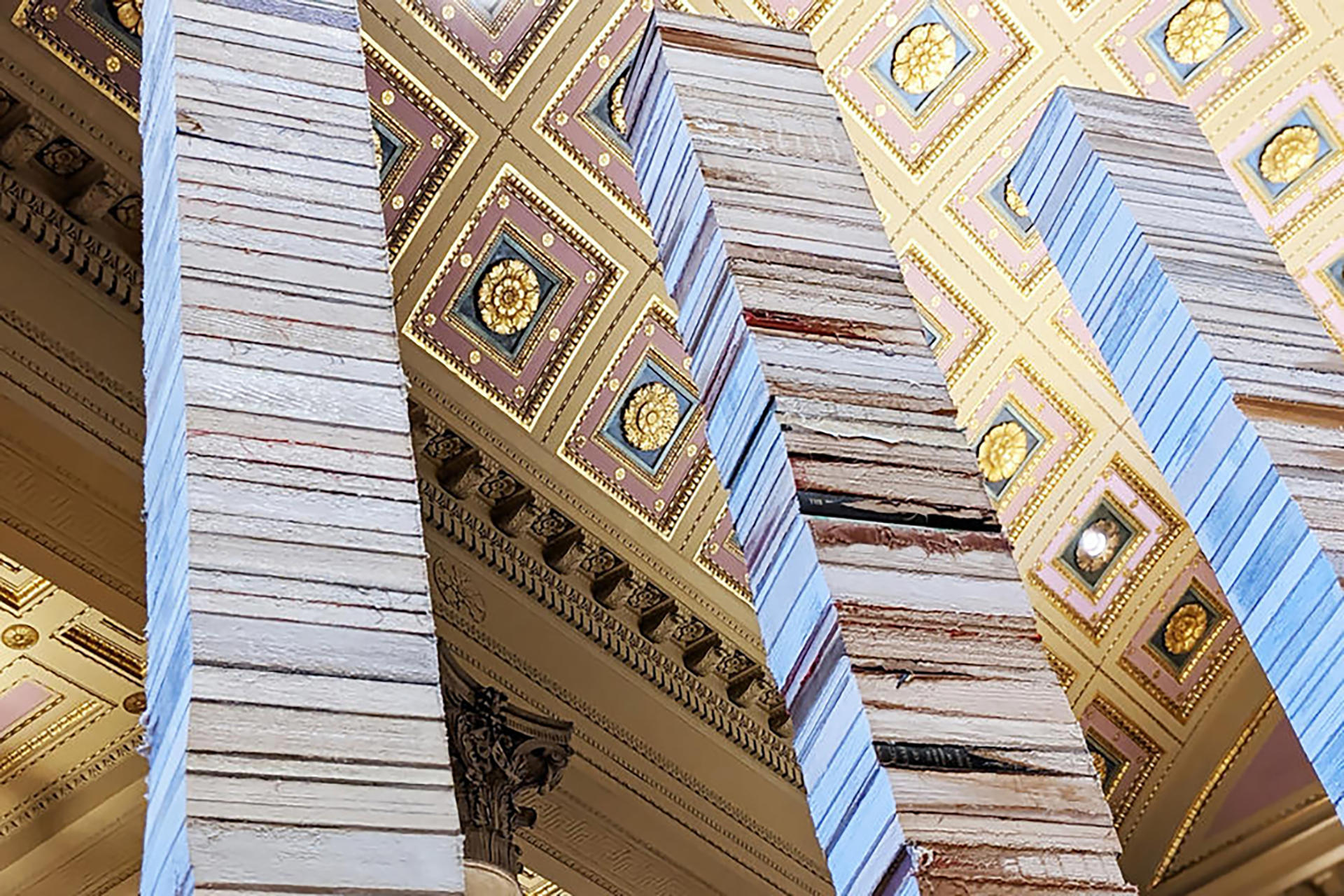 EVENTS
Stacked & Altered
Friday 10/7, 3:30–5:30pm
Saturday 10/8, 10am–4pm
15 West, Fleet Library
For several years the artist Jared Bark has worked with discarded books as an artistic medium—stacking, reshaping, subjecting them to other interventions and recombining them into new, monumental totem-like forms. We're thrilled to be the first library to show this work, and out of a close collaboration with "Jed" has come our current exhibition, "Stacked & Altered." It transforms the library's living room space, invites the visitor to rethink their own relationship to books, and demonstrates the potential for other exhibitions and artists to transform and make us see anew the iconic space of Fleet Library.
 
Open Studio events do not require pre-registration.
MAP
22
15 West
15 Westminster Street
Stacked & Altered

Fleet Library

Friday 10/7, 3:30–5:30pm

Saturday 10/8, 10am–4pm
ABOUT
The Fleet Library is a place for inquiry, inspiration and research. We collect, preserve and provide access to materials on art and design in support of RISD's educational programs. We develop and promote critical thinking skills and creativity through instruction and outreach. We are committed to serving the artistic and scholarly community at RISD and beyond.