Image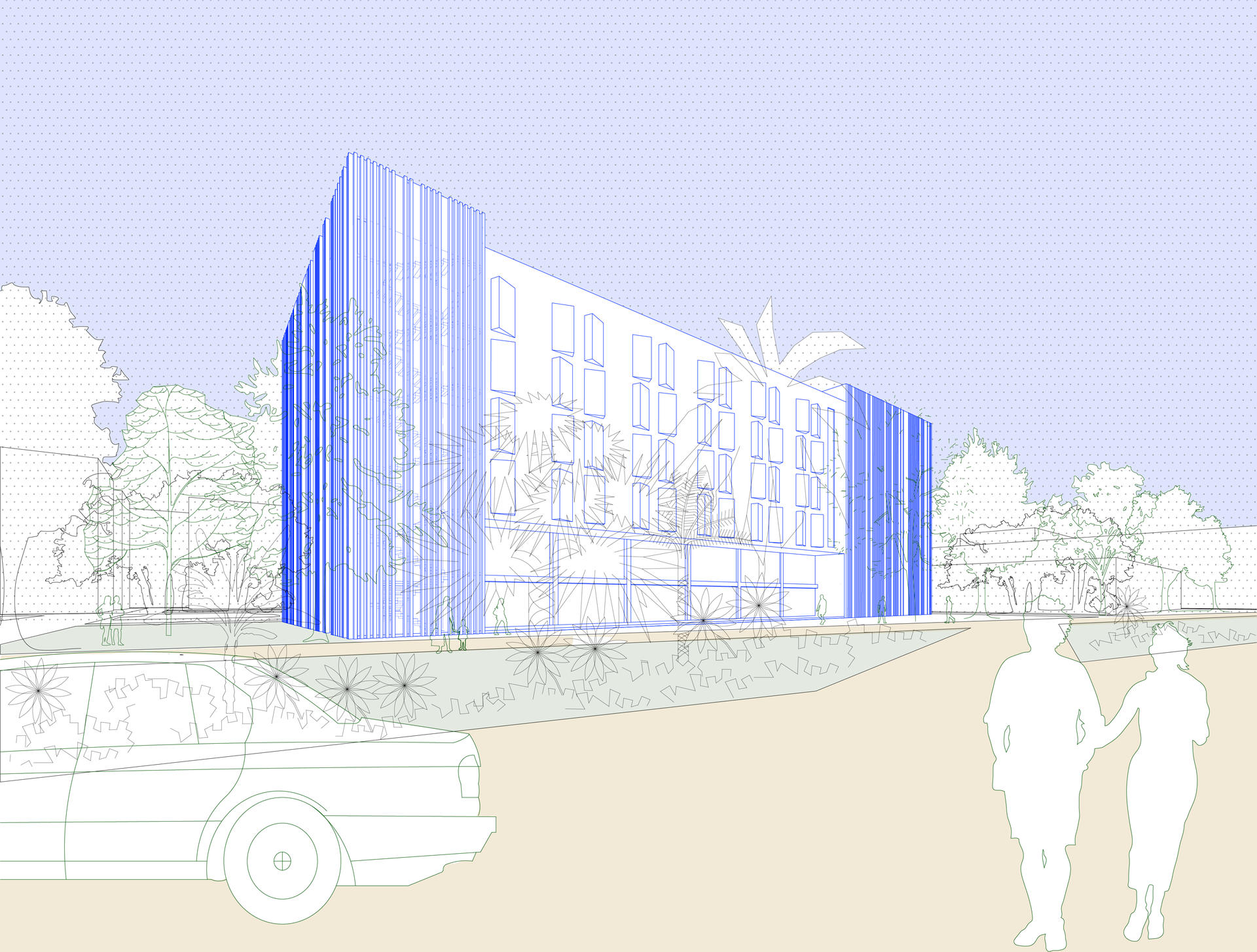 ABSTRACT
I constantly hear my friends complain about work. They say that the workload has become heavier than before. They say that people are working longer yet earning less. They say that their life is out of their control and their dreams had died. I feel pathetic when I hear these comments. Will I have to become one of those busy bees after graduation? Living a life that centered around compromising work and gradually losing the way? 
"996" is a common work schedule now in China under which the employees work from 9 am to 9 pm, 6 days a week. The young generation dives directly into "996" after graduation without a moment to figure out what kind of life they truly want to live.  Many of them hate their current jobs but have no idea how to switch. Anti-996 Apartment is a place for young people who are changing careers to temporarily relieve and do self-training, find peers, and prepare for entering the new field. 
the Story
Medium: Rhino/Photoshop/Illustrator/Premiere Pro
Dimensions: 2D
Year: 2021
Stop the compromise with "996", face your dreams, and start the self-preparation for career switching at Anti-996 apartment. You will meet your peers and friends who share similar dreams with you here. And most importantly, you will find back the energy and meaning of your life.
Image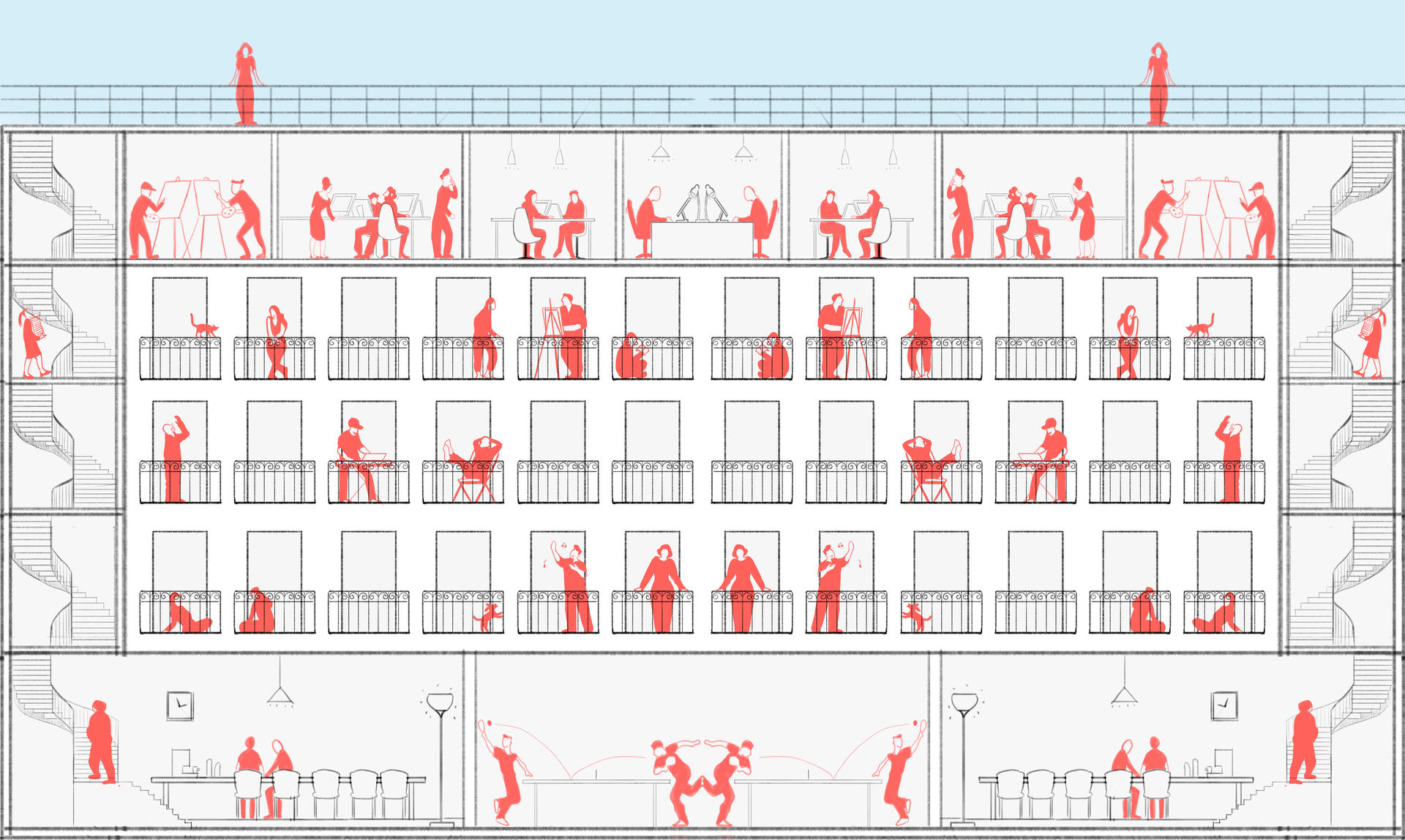 the Idea
Medium: Photoshop
Dimensions: 2D
Year:2021
This is a space, a space that respects both community and individuality. We all can focus on our own work and study while staying connected with others. 
Image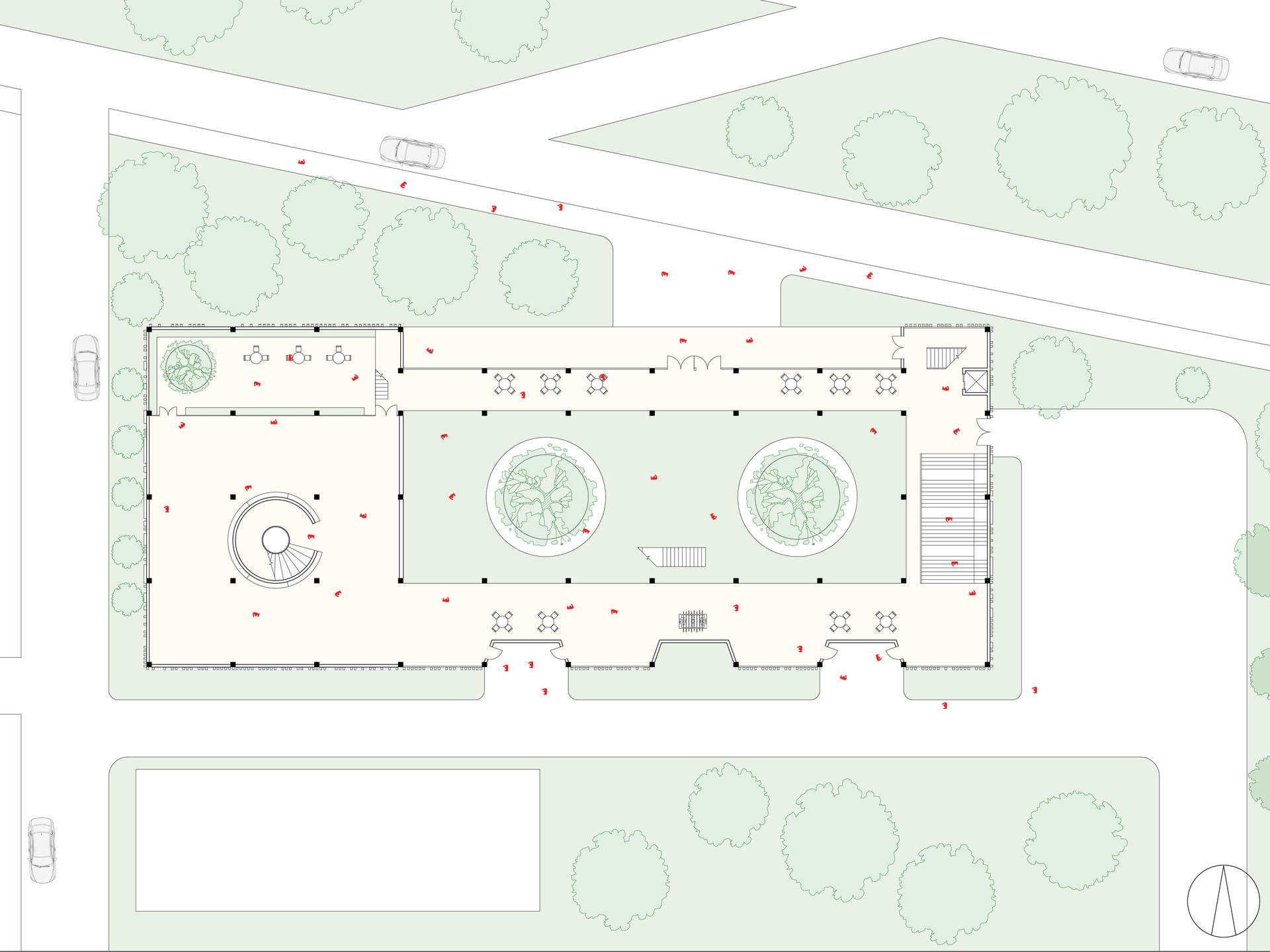 the Design
Medium: Rhino/Photoshop/Illustrator
Dimensions: 2D
Year: 2021
The big green atrium space of the building is the core of it. It invites the view of the sky and the sunlight, breaks the limitation of closed floors, guides people to walk through the space, and creates more chances for eye contact and communication.