RISD GRAD SHOW 2021
OPENS MAY 27TH!
CERAMICS DEPARTMENT
My IG: fengkun_yu_studio 
Abstract
I personify my artistic work in multiple forms, endow them with the quality of being exquisite as being "live" objects. 
Filling the empty corners and walls with my favorite stuff in my house seems necessary to me to feel secure thus I make pieces that I imagine being surrounded by the best collection by placing and organizing them in a touchable distance, such as wall shelves or bookshelves in my own space.  I feel both physically and mentally comfortable with the atmosphere that these objects create and convey to me as a relatively sensitive and introverted person.
The state of being free from agitation and disturbance to me is the prerequisite to conduct studio practice, being able to be fully focus on pieces requires calmness despite of the external manifestation. Doing ceramics offers me a lot of meditative moment that, sometimes, when I am throwing, with my wheel spinning and my hands touching clay, the softness of the clay and the regular movement of the wheel both settle my mind. Besides, I feel I am creating a tiny life when making the limbs for my vases out of a clay lump by sculpting, carving and eventually sponging to get a smooth and human-like skin texture. This meditative process guides me to have a better understanding of myself. It is therapeutic that makes up for my regret and helps me getting rid the traumas from the past experience. 
I seem to get inspiration from everywhere. I realize the features of my appreciation that I come across might not even be noticeable or considered attractive by others. For example, they could just be the color palette of a bunch of cut flowers in a grocery store, an image in a fashion magazine, etc.
Image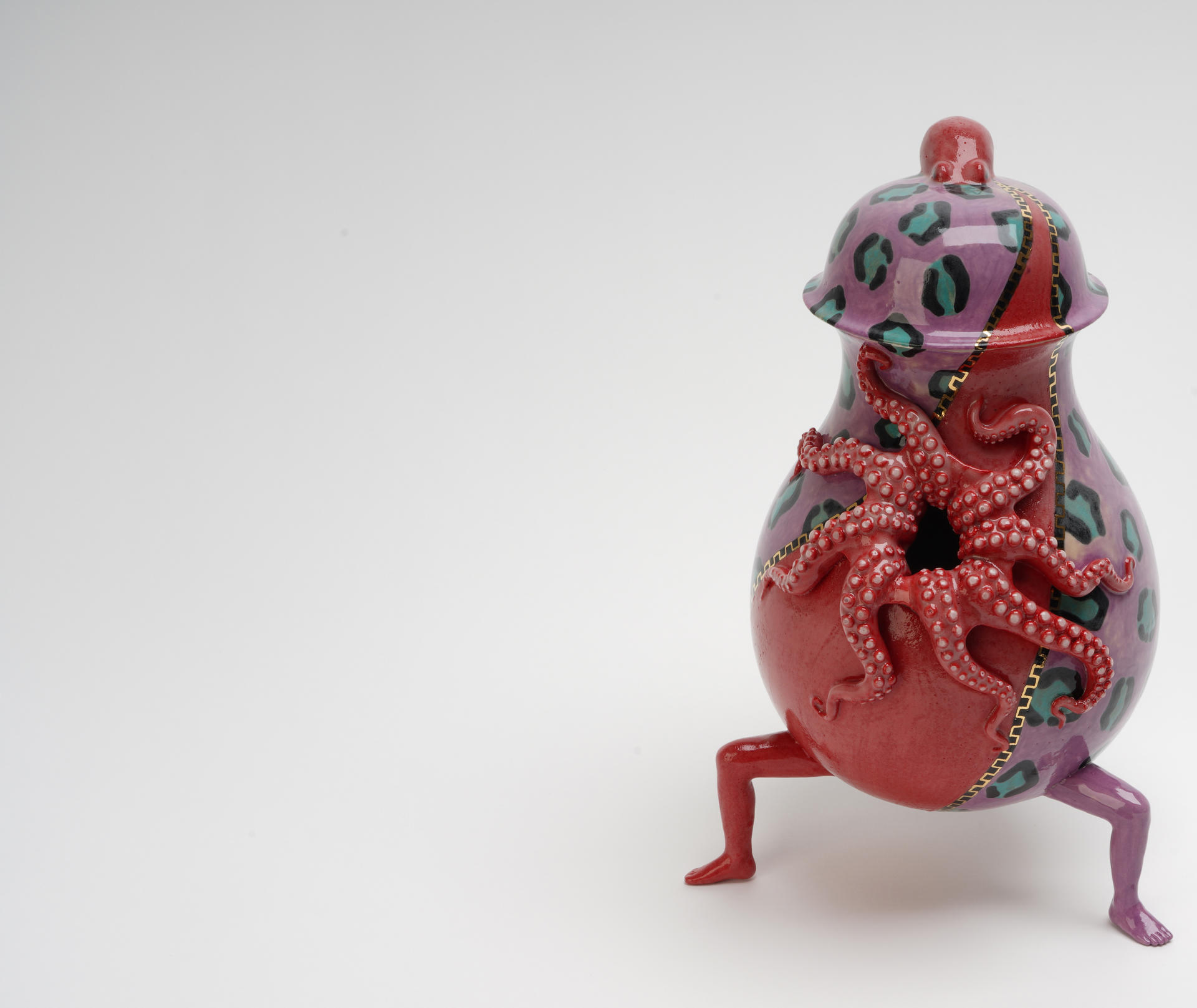 A Journey to the Deep Self
By Fengkun Yu
Image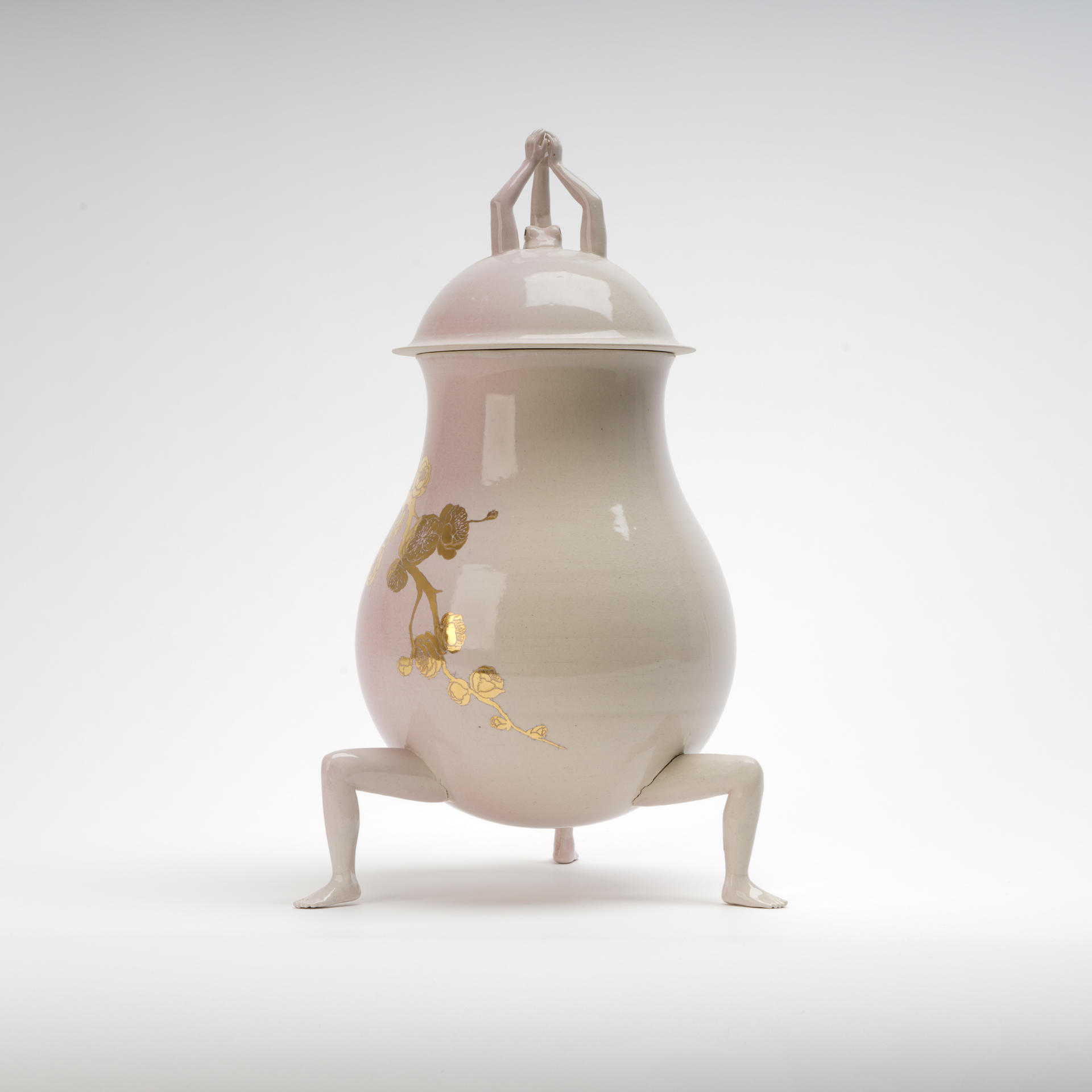 Image
Image
  I work on contradiction, and seek for a narrow gap called "balance" between two contradictory things.  My answer for if my pieces are functional is no, though they can still play a role in daily use depending on how they are being considered. There is an emotional point that when I have my pieces in the same space with me, I feel strongly that I want to have some spiritual connection with them which leads to the hole design on the lids or body that I imagine my mind are free to go through, my eyes are free to look around, and my hands or even my face are free to touch the inside of it.
  I set a high standard on myself and pay a lot of attention to technicalities and aesthetic aspects such as the thickness, weight of the greenwares and evenness of the paint or glaze as well as the finish of the glazed fired pieces, basically everything noticeable to me. The pieces not being able to fulfill these requirements would be considered not fully developed. This is pretty challenging and I am always struggling but I think that's a necessary process as I am perfecting my technique and strengnthening my understanding of clay as a variable material. 
Image