zoomorphic Extended Body 
Below are a few images of my thesis design along with some photos of the visual and interactive prototypes i made for the RISD museum. 
If you would like to learn more about my designs process and development I made a separate multi page online document that goes through
my process from start to finish. The link to the document is provided below. 
My thesis work is built around emerging technologies within the fields of prosthetic and robotics. The end result is a speculative proposal with how to expand the potential modes of use with these emerging technologies to extend and build upon their potential uses. 
Image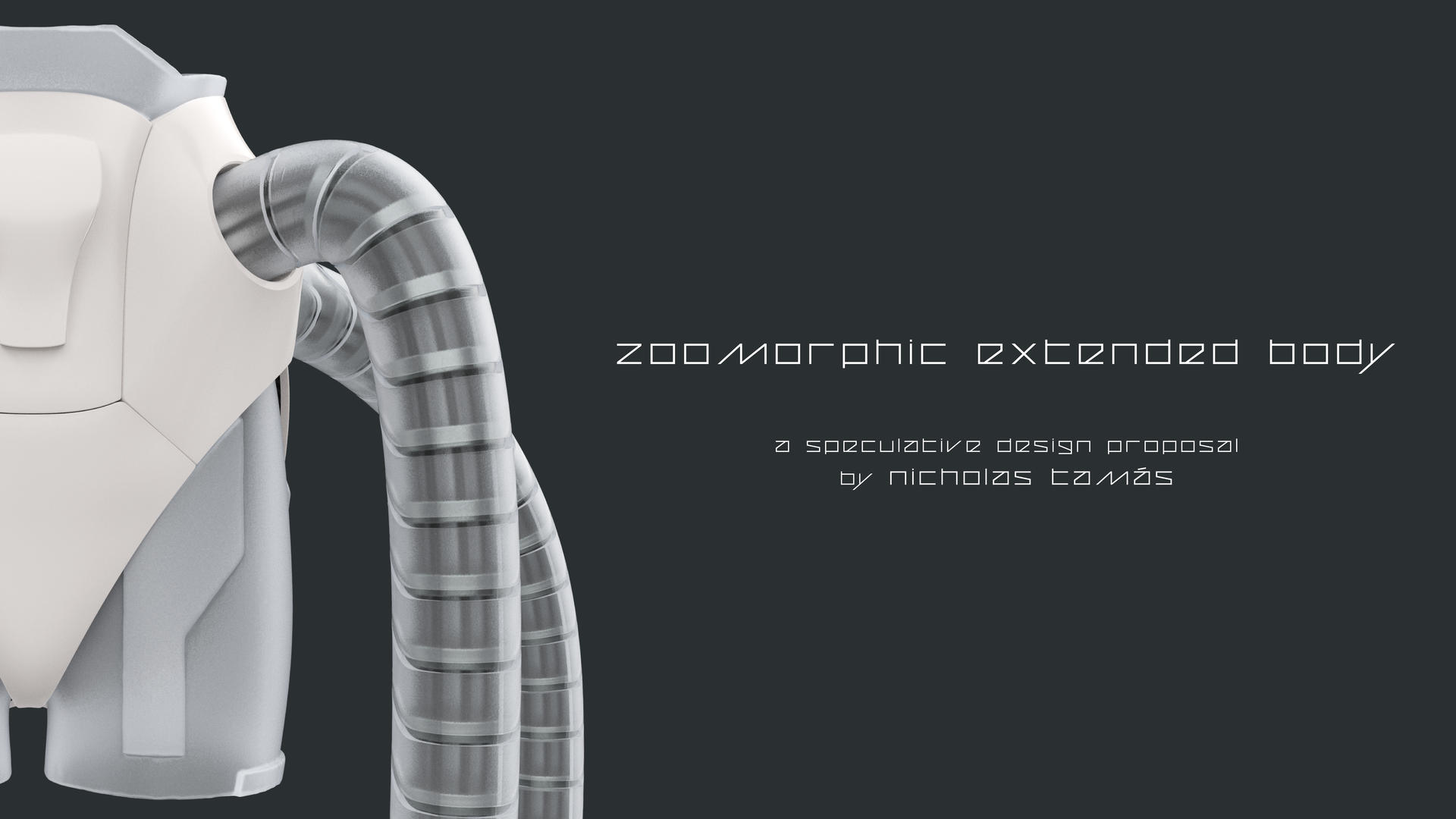 These final renderings represent how I envision a fully functional version of my design looking as well as the ideal material choices for each section of the design. The tentacle mechanisms consist of two distinct parts. An internal mechanical section composed of rigid discs that are fixed to a flexible central core. Like the interactive prototype that I made for the exhibition, these discs are activated via the use of cables running through all of the discs in the tentacle. The pulleys for these cables are located in the core of the design situated around a potential user's waist. These rigid mechanical parts are surrounded by a soft silicon sleeve turning the tentacles into a hybrid design of mechanical and soft robotics. The wearable section of the design consists of two parts as well. A soft silicon undersuit that conforms to the user's body acts as the transition layer between the user and the rest of the design. On top of the undersuit is the rigid shell of the design. This part houses all the additional computers for controlling the tentacles as well as a link to the users implanted BCI for operating the tentacles, the batteries (located on the rear compartment) for powering the design, the cable pulleys, and the various other electronic components necessary for the design to function. 
---
Image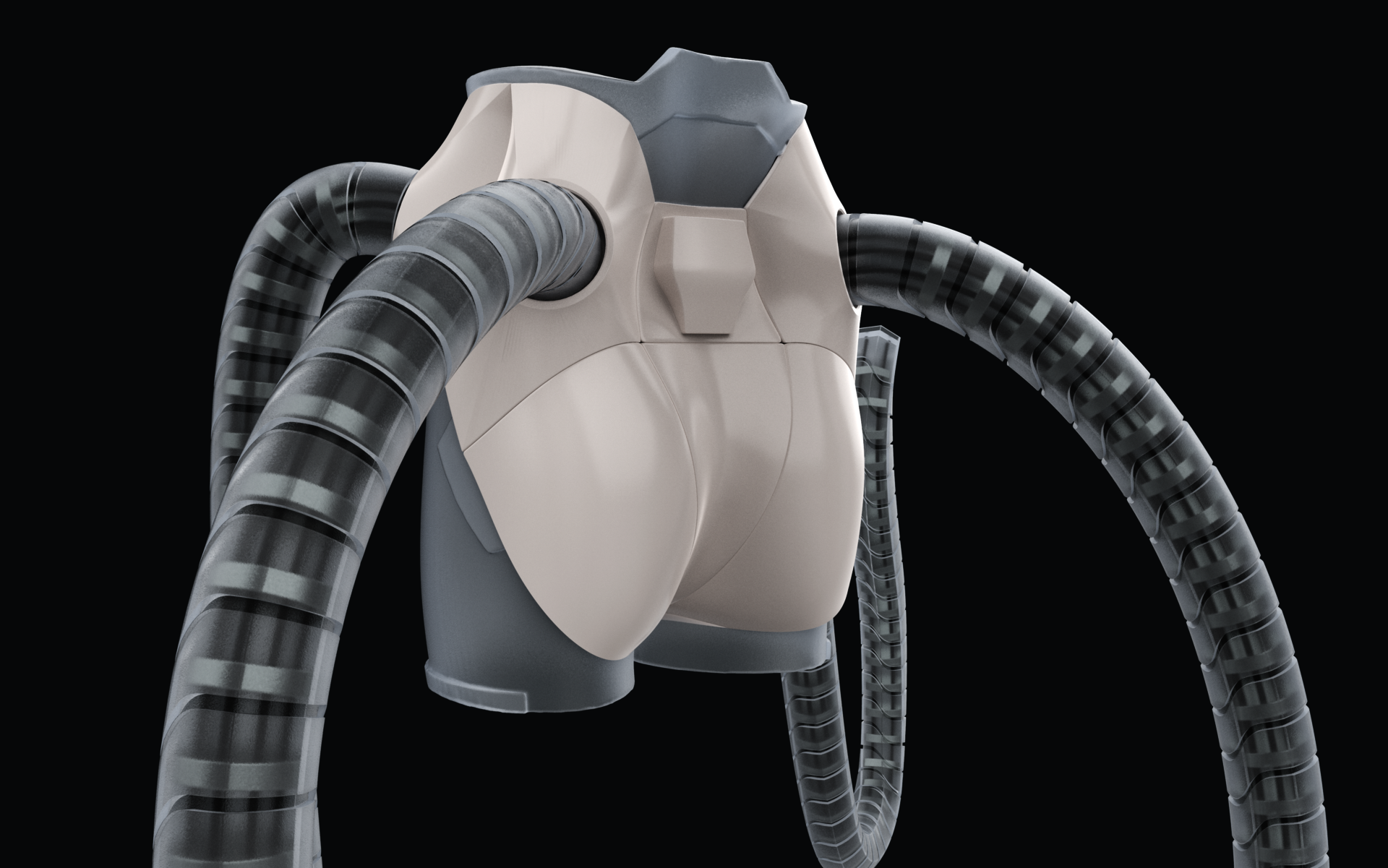 Image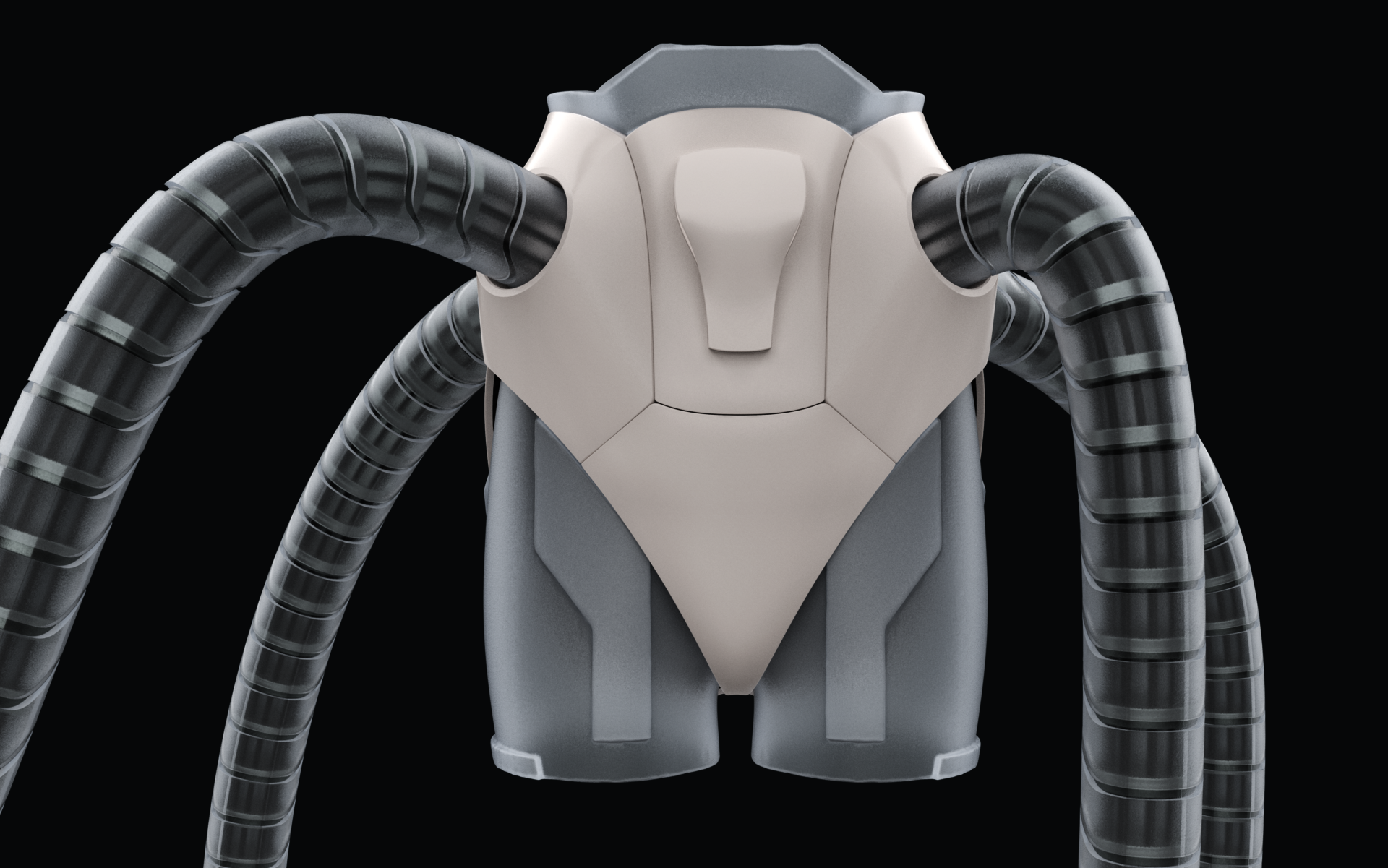 Image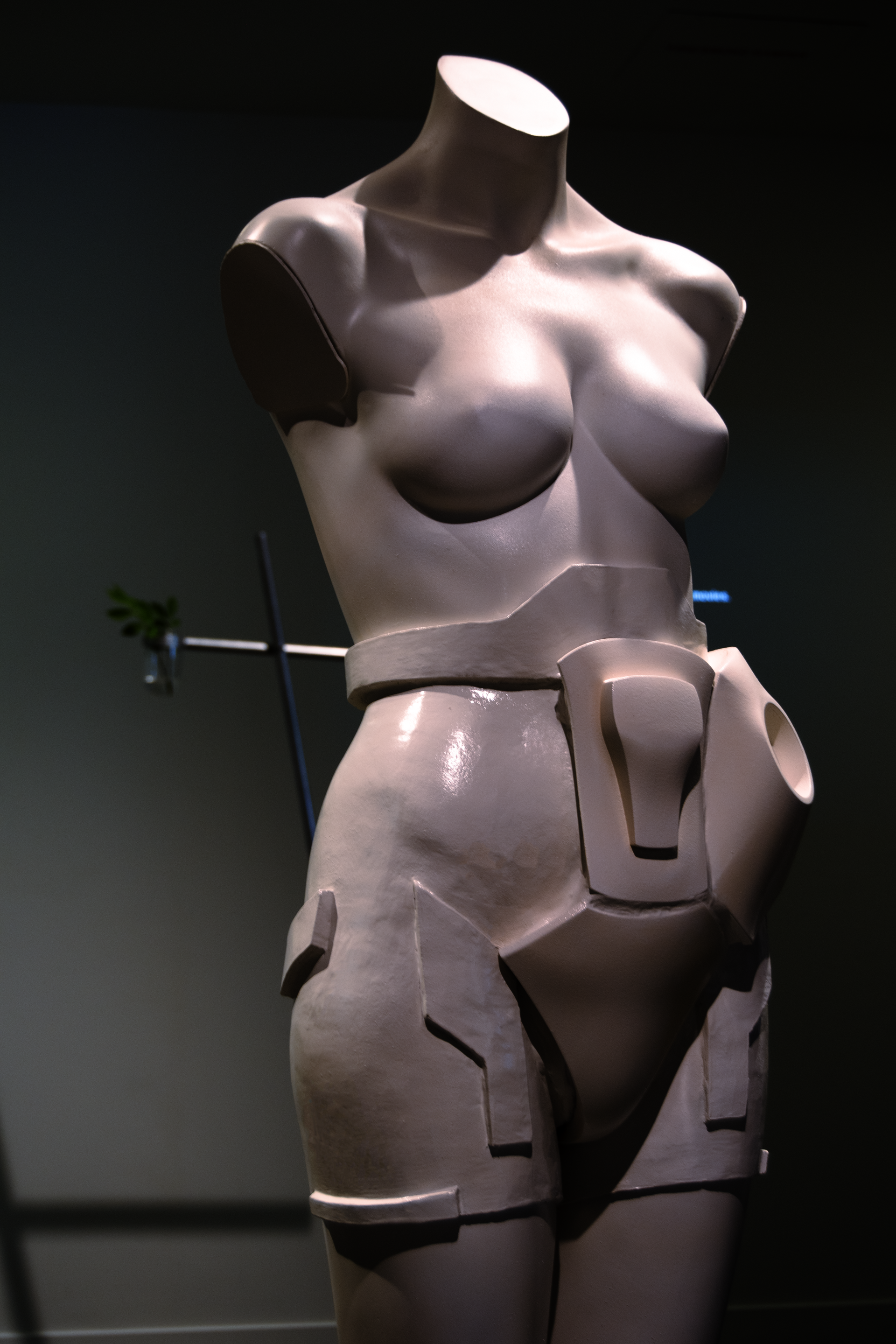 These are photos from the 2021 Masters of Industrial Design Thesis Exhibition at the RISD Museum. The exhibit includes a partial model showing the wearable section of my octopus extended body attached to a female mannequin form. Surrounding it are two tables. On one, is an interactive two stage tentacle mechanism that allows visitors to the exhibition to experience how my mechanical facsimile of the octopus' tentacle would work. Each controller allows the user to control a different end of the tentacle, each of which have 4 axis of motion similar to my previous mechanical prototypes. The other table has a monitor that informs the user about the designs development, intentions, and potential modes of use.

 
Image