The Art of Microbe Maintenance: Value and Applications in Design
ABSTRACT
My thesis centers around designing microbial systems and objects for a sustainable future. I propose ideas to bring microbes into the home in order to  make people understand them as a part of the environment. Through deep consideration of how my microbe based material could change across national and social contexts, I create accessible, attractive and friendly-looking design objects with microbes  that address people's fear of microbial life. I strive to facilitate the intersection and interaction between people and technologies in ways that are ultimately harmonious for the well being of both.
My ultimate goal for my thesis is not only making this material useful, but also finding design processes that could contribute to the environment by returning the design to nature. Furthermore, I would like to implement technologies into this sustainable material so I can suggest ways that designers can use it for various purposes and mass production.
Image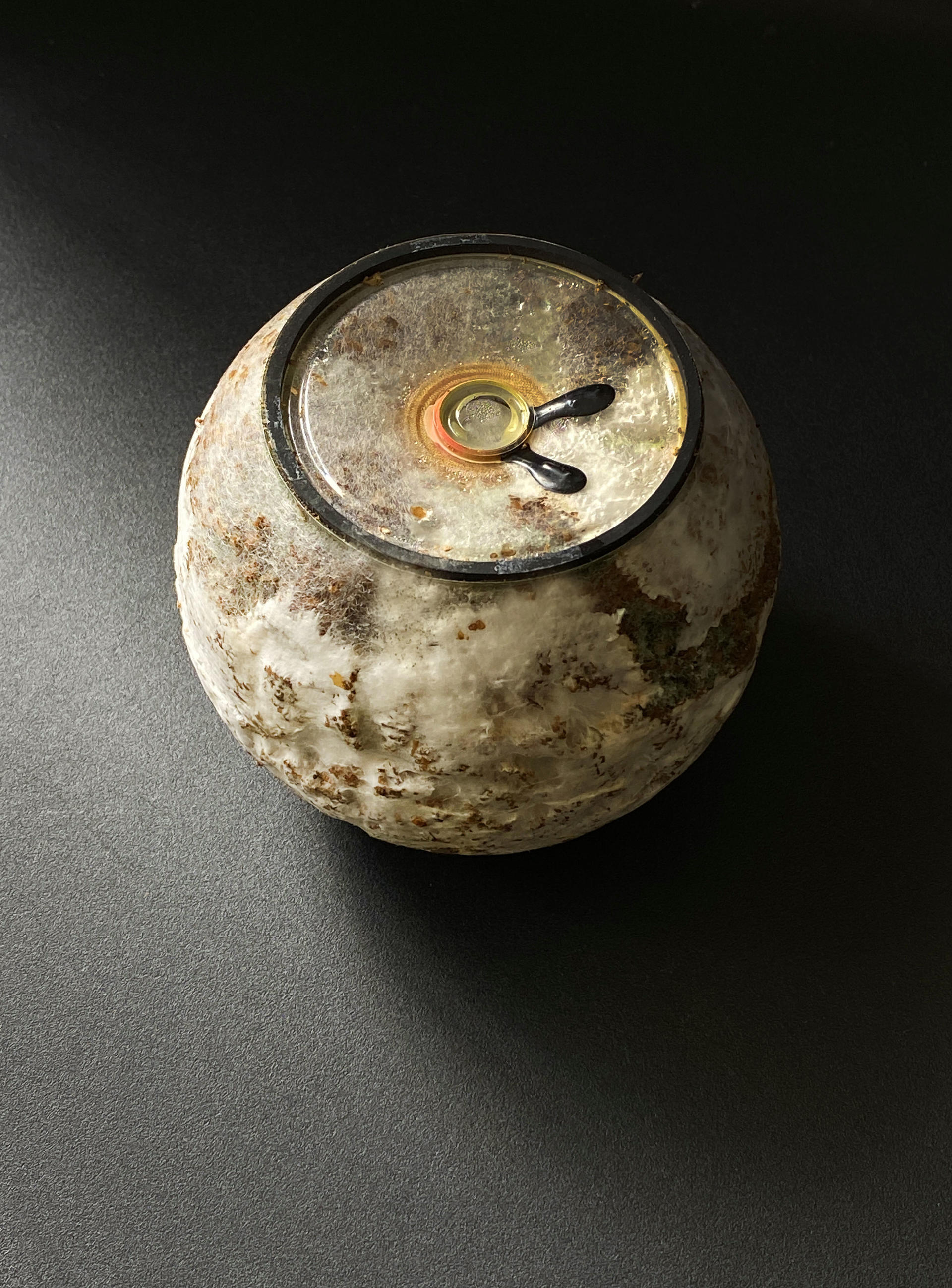 Mycelium Speaker
2021
The world discards 53.6 million tons of e-waste(electronic-waste) every year, and only 17.4%  was recycled, the United Nations reports. Americans generated 6.92 million tons of e-waste, about 46 pounds per person in 2019. It recycled only 15% of the material. We are throwing away billions of dollars worth of materials that could be used again. Even though many electronic device companies are making a lot of efforts on collecting recycled materials from customers, still the process is not easy. Through this project, I intended to find opportunities to address this e-waste problem. I aim to design this everyday simple object as a way to show that it is actually quite easy and accessible to make a change.
I am interested in how technology can be affected by biomaterials, and how biomaterials can influence technology. While researching, I found that sound can affect mycelium growth and mycelium could be a great material for sound insulation. By using 3D print technology and mycelium growing process, I would like to suggest a new way of producing casings for electronics which could contribute in a positive way to the environment.
Image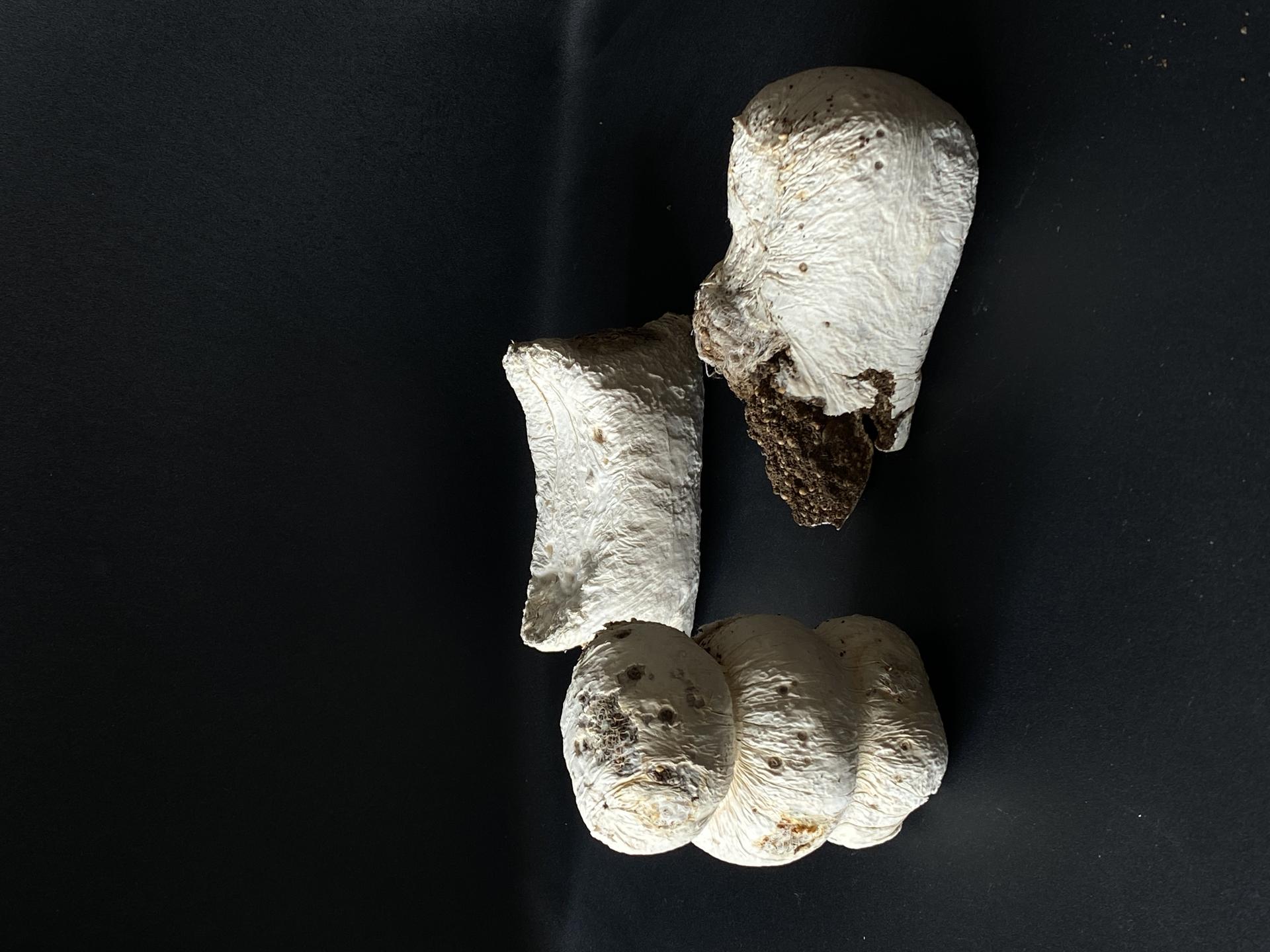 Image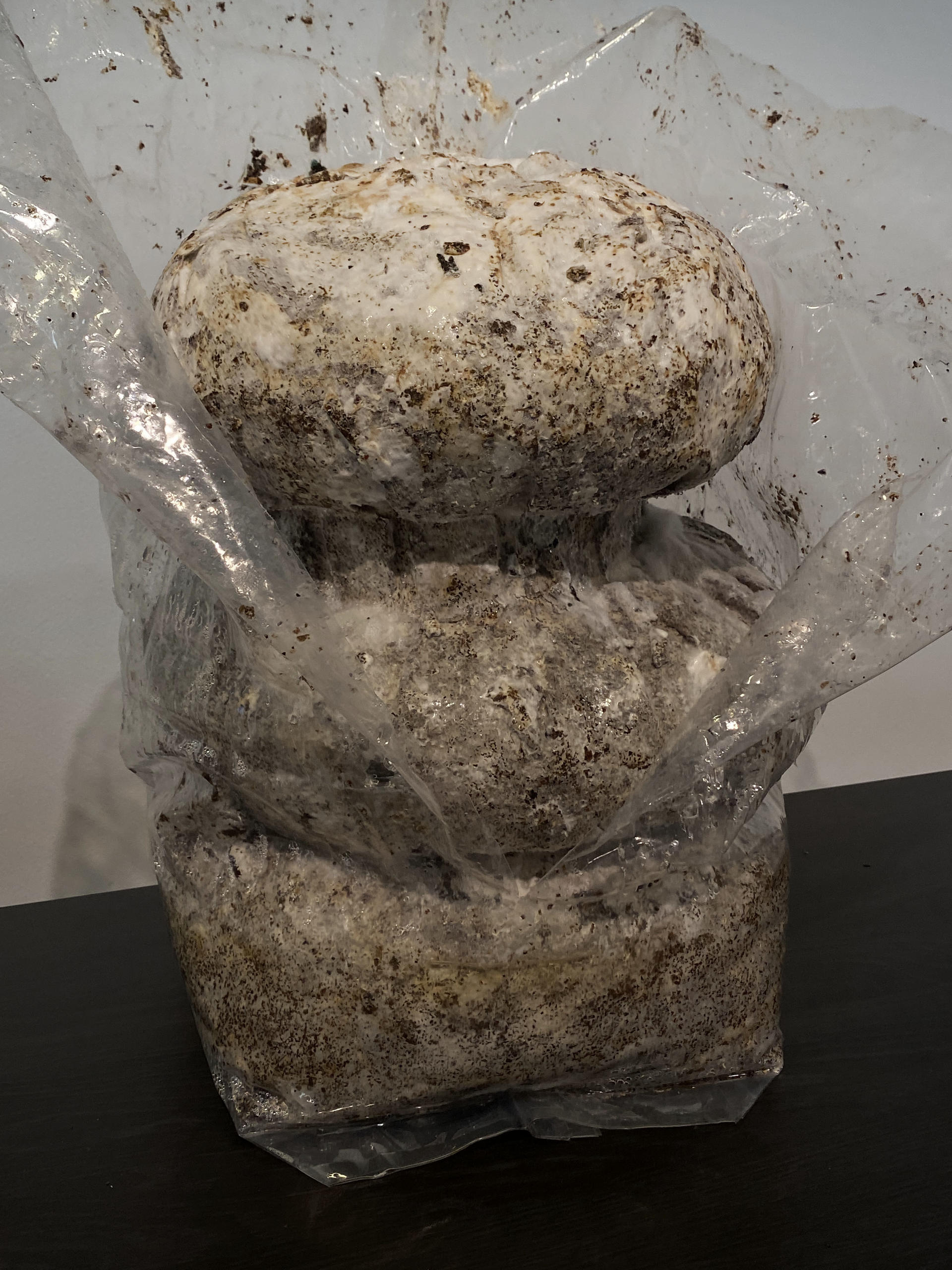 Mycelium Stool
2021
According to the EPA,  Americans waste 12.2 million tons of furniture yearly, and 80.2% of it went to landfill. Only 0.3% of the f-waste(furniture-waste) that was sent to landfill was recovered for recycling. If we can't reduce f-waste , we can design furniture better for the world to begin with. Helping to treat the cause, not the symptoms. I decided to design a growing stool for the first project,  which is a simple piece of furniture that people can use. By growing a stool out of mycelium, there are a lot of benefits that might build towards a more sustainable future. After using the stool for a couple of years at home, people can just let it decompose outside. This process can be defined as "Planting a stool outside" as well.  The stools could have a role once outside as a public device for a while, then eventually they will biodegrade and be returned to nature.
The stool uses used coffee grounds and eggshells from local shops like Knead Doughnuts and Rebelle Artisan Bagels. The stools will be grown in those composts, which are great nutrients for plants and trees in soil.
I collaborated on this stool with TJ Moon. My thesis is focusing on finding ways to use mycelium for manufacturing processes, while he is interested in valuing the knowledge and connecting between people. The aim was to find the making process accessible and feasible, and a means to engage communities in addressing waste issues for the positive effect.