HANCHAO ZHANG
Negative Carbon Growth in the Atmosphere
ABSTRACT
Since the industrial revolution, with the expansion of cities, the global climate problem has become increasingly serious. The world is paying more and more attention to carbon emissions, and many landscape projects also take emission reduction and carbon sequestration as concepts. But there seems to be a lack of quantitative research in the field of landscape architecture. According to the global goal of net-zero by 2050 and emission reduction plan of Providence, RI, this project started with calculating how much carbon dioxide needed to be removed by biomass in order to achieve net-zero. It puts forward the requirement for urban reforestation in the city. As considering the calculation results and potentials of Providence, this thesis explores the variations of urban structure in the scenario of negative carbon growth happening.
The project further focuses on a site where the saline water and fresh water of the Woonasquatucket River meet. The purpose is to explore how to establish different plant communities according to different conditions of topography, soil, salinity, and flooding in order to maximize the capacity of biomass for carbon dioxide removal in the reforestation network. At the same time, the integration of reforestation with the urban history, urban life and urban future is considered.
Image

The Infrastructure Complex
Urban reforestation can be integrated with transportation corridors and future wind farms. It is a layer of green infrastructure to transfer carbon dioxide from the atmosphere to the biomass and soil for sequestration. The original slope next to the expressway could be modified to fit a larger volume of biomass. The transit station could function not only for railroad but also as a connection between the hill-top and the valley.
Image

Greenhouse Gas Emissions Timeline
Since the beginning of the Industrial Revolution,  energy consumption, transport and industrial emissions, deforestation have become important sources of carbon emissions. Especially after 1950, the total amount of carbon in the atmosphere increased dramatically as urban areas sprawled.
Image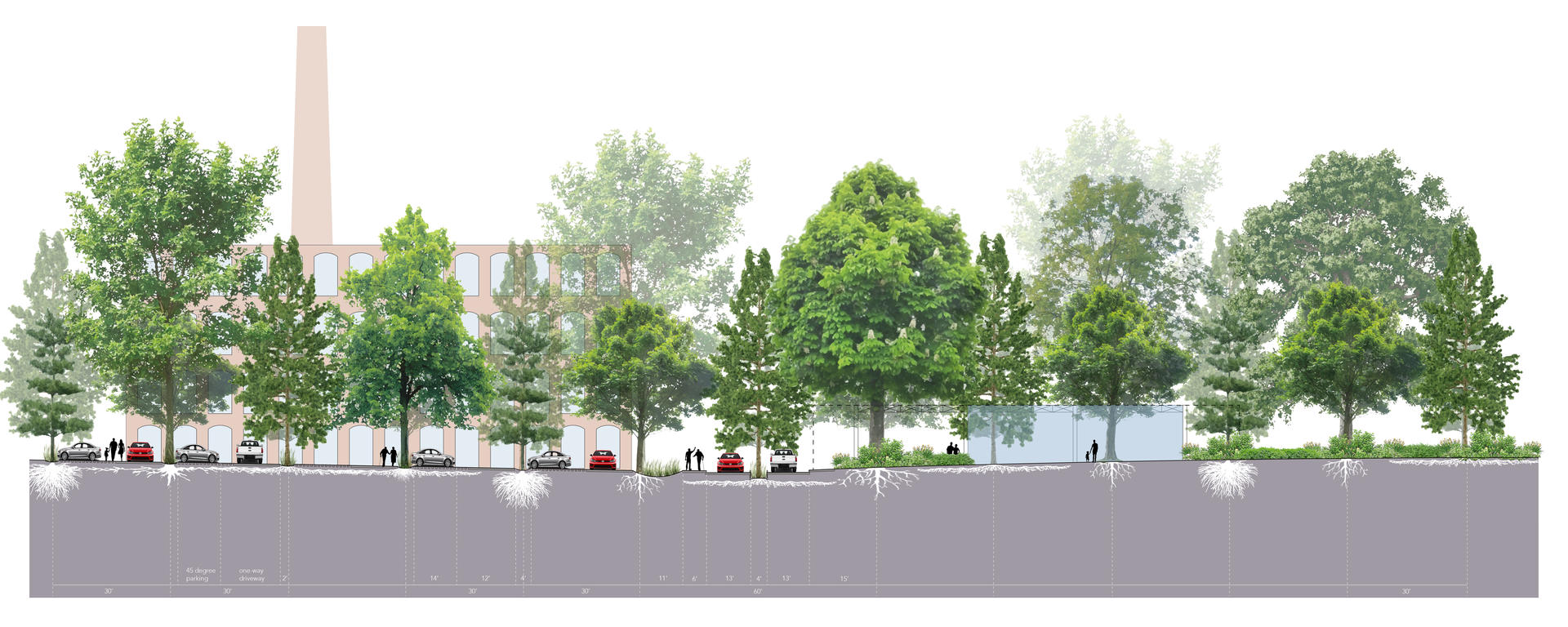 The Integration of Urban Reforestation
The city of the future may be embedded in the tree layer, above the roots and soil, below the tree canopy. The parking lot and streets could be integrated with the reforestation grid, permeable surfaces, and rain garden. 
Image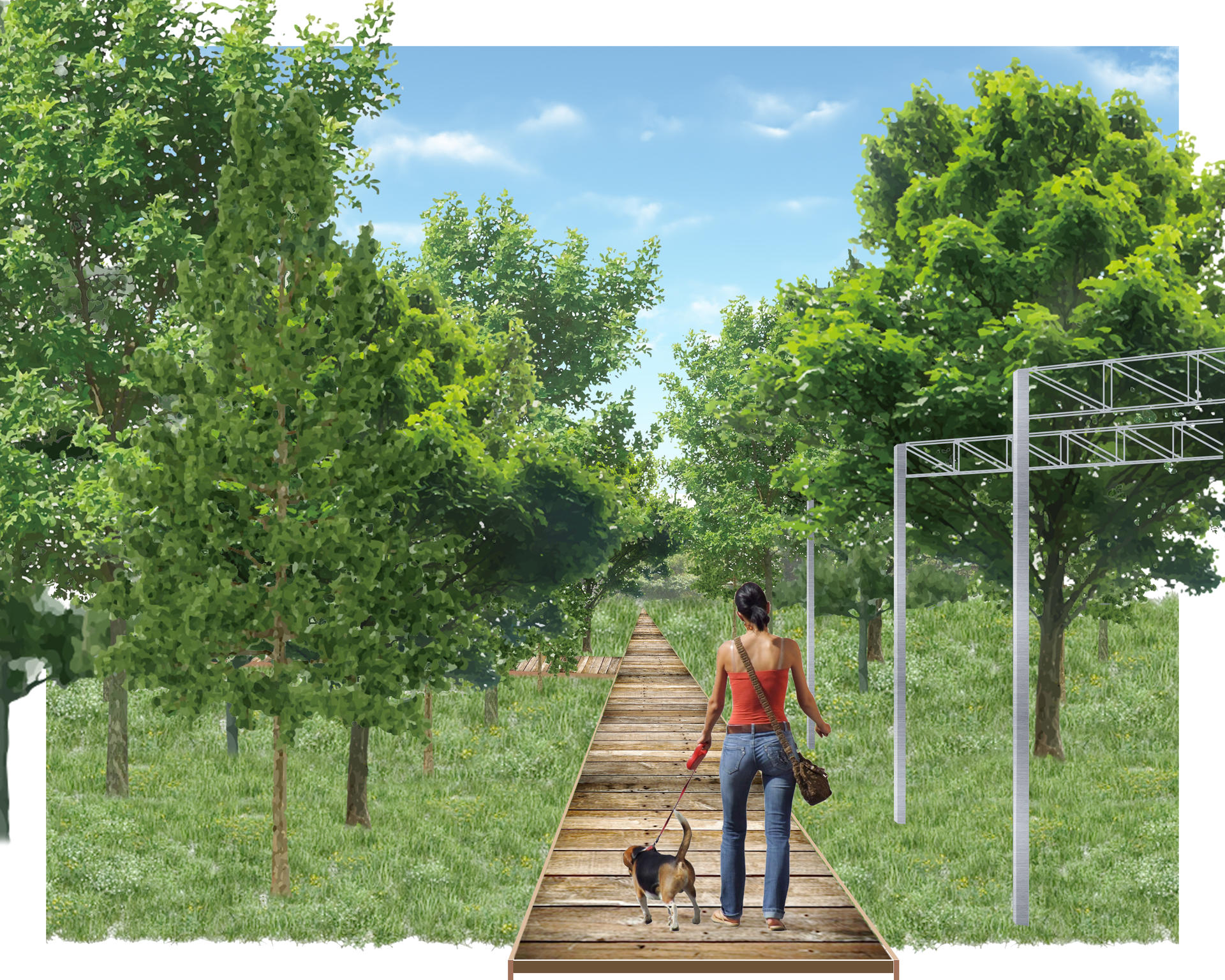 Tree Nursery Field Perspective
The tree nursery field could include multiple species rather than a single one, which makes it not only serve as different plant communities with ecological effects but also bring a lot of management significance and economic benefits.