Across the Boundary:                               Addressing Segregation Along Transportation Infrastructure
ABSTRACT
Across the United States, we can see examples of cities where highways and railways pass between two ethnic communities or through communities of color and are used to further divide and segregate cities. Increasingly we are seeing a new typology of landscape architecture projects to transform, redesign, or remove transportation infrastructure to help ameliorate the negative impact of transportation infrastructure on neighboring communities and support public uses. However, these projects often lead to gentrification, whereby surrounding housing prices rise, and the original residents are displaced or lose their sense of belonging. The goal of my research is to understand how landscape architects are redesigning transportation infrastructure to address divisions within cities, as well as possible ways to prevent and address issues of gentrification. Eventually making benefits to community members and enhances their understanding and communication between each other. After study of examples of landscape projects reusing transportation infrastructure in several North American cities, design principles, guidelines and toolkits are developed to guide the similar types of design. Finally, these are teste on a site of Providence city which has a long segregation history due to the construction of the I-95 corridor. New community gardens, terrace lawn, gathering plaza, small business programs are working together to make a strong link for the long divided surrounding neighborhoods.
Image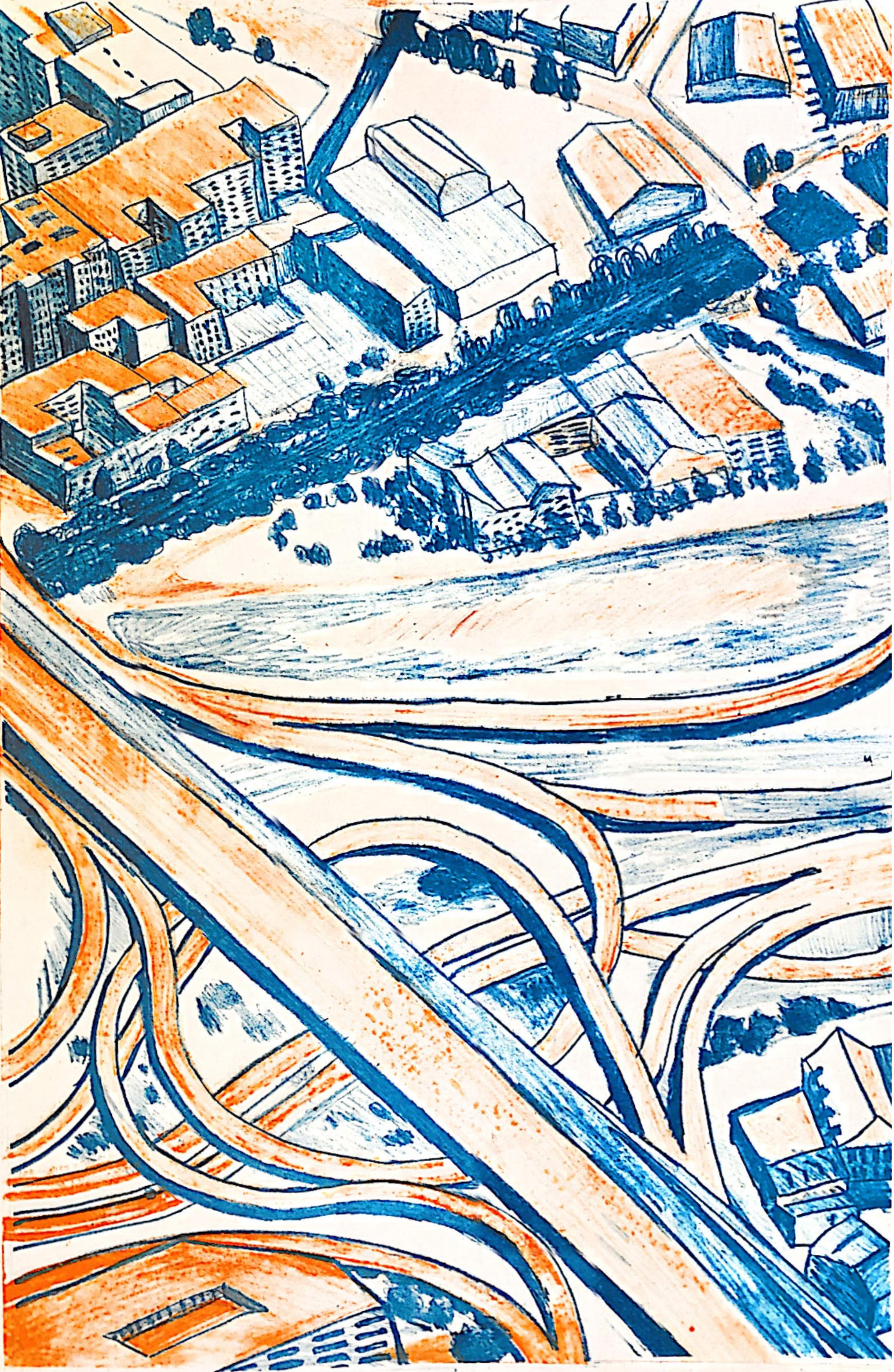 I95 Intersection in Providence
Color Litho Printmaking
22 x 17"
2021
The I-95 corridor in Providence has been selected as a site for developing and testing innovative detailed design ideas addressing how to resolve the problem of a highway dividing  neighborhoods. In the future, I hope historically disruptive urban traffic infrastructure will be systematically changed through landscape design, which ultimately realizes the vision of benefiting community members and enhancing their lives.
Image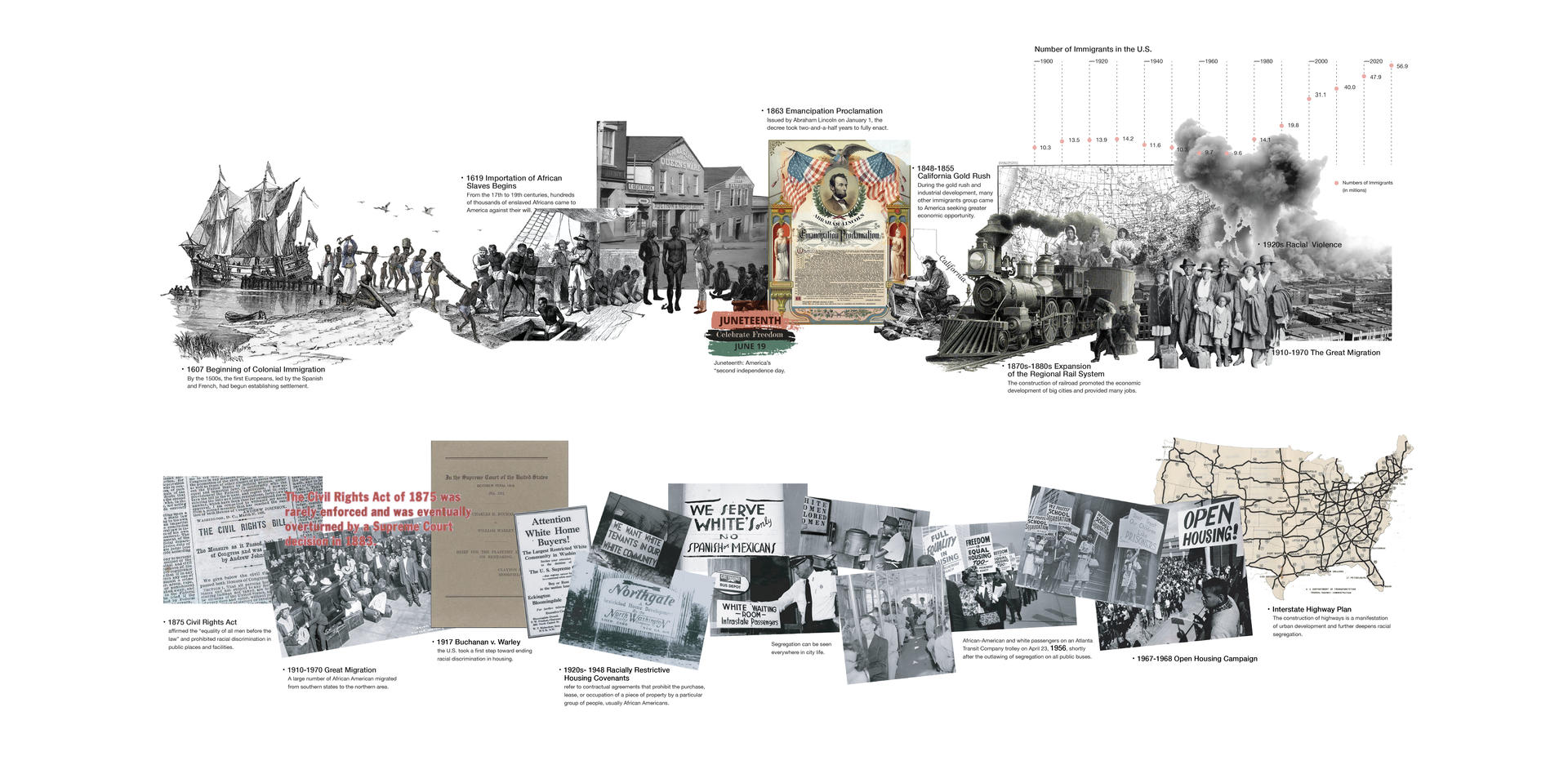 Segregation History Timeline
From the first indigenous peoples on the American continent, to the later colonists, the slave trade, and the attraction of many immigrants to industrialization,  these are all reasons why America is a very diverse country. But injustice between different races has always persisted. Even with the civil rights movement and other anti-inequity campaigns where the policies of inequality were abolished, injustices against people of color are still everywhere in life.
Image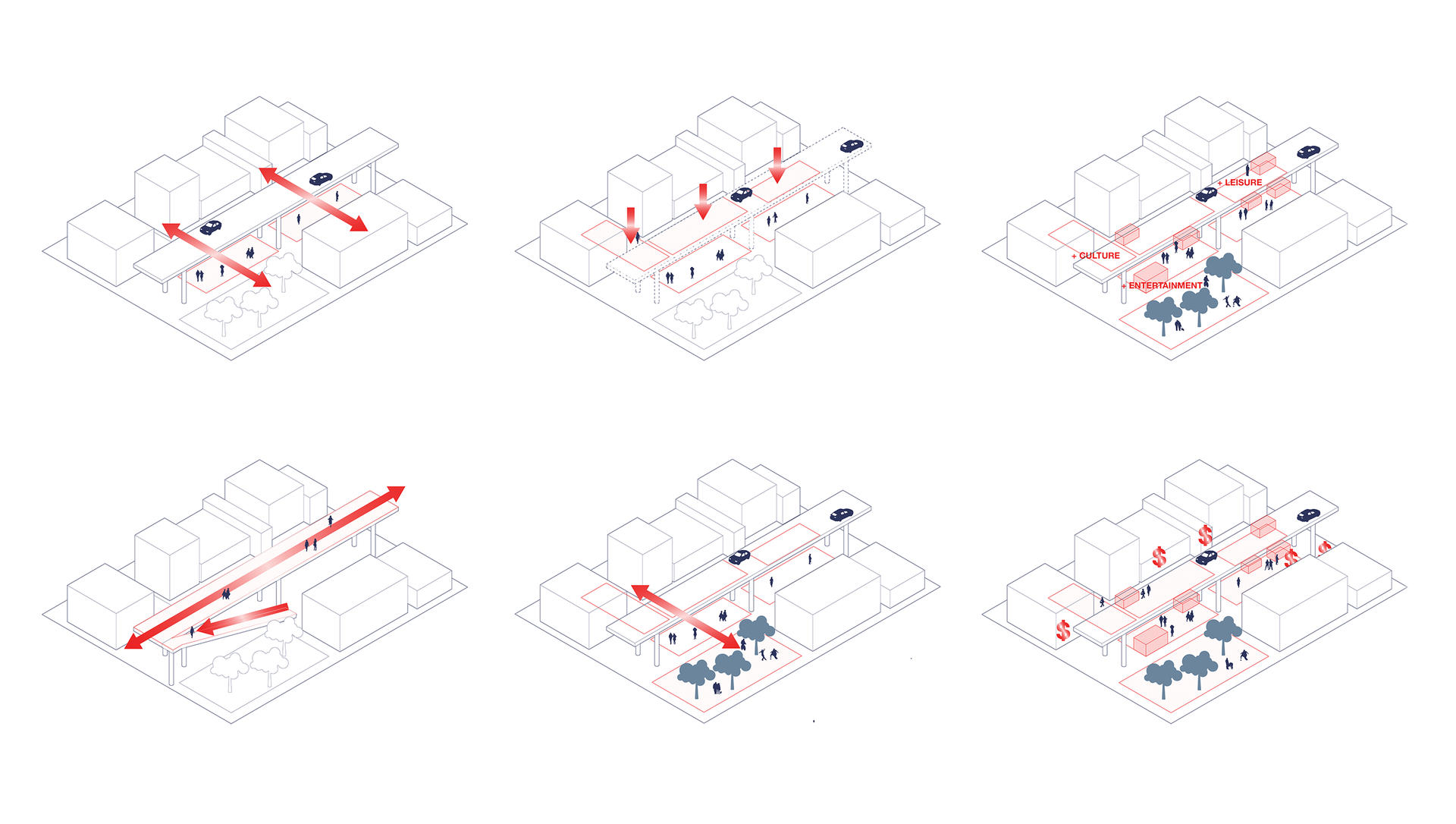 Design Guidelines
The guidelines for aging transportation lines transformed projects are developed. It includes opening up the segregation brought about by structure, valuing to adjacent space and finding suitable programs.
Image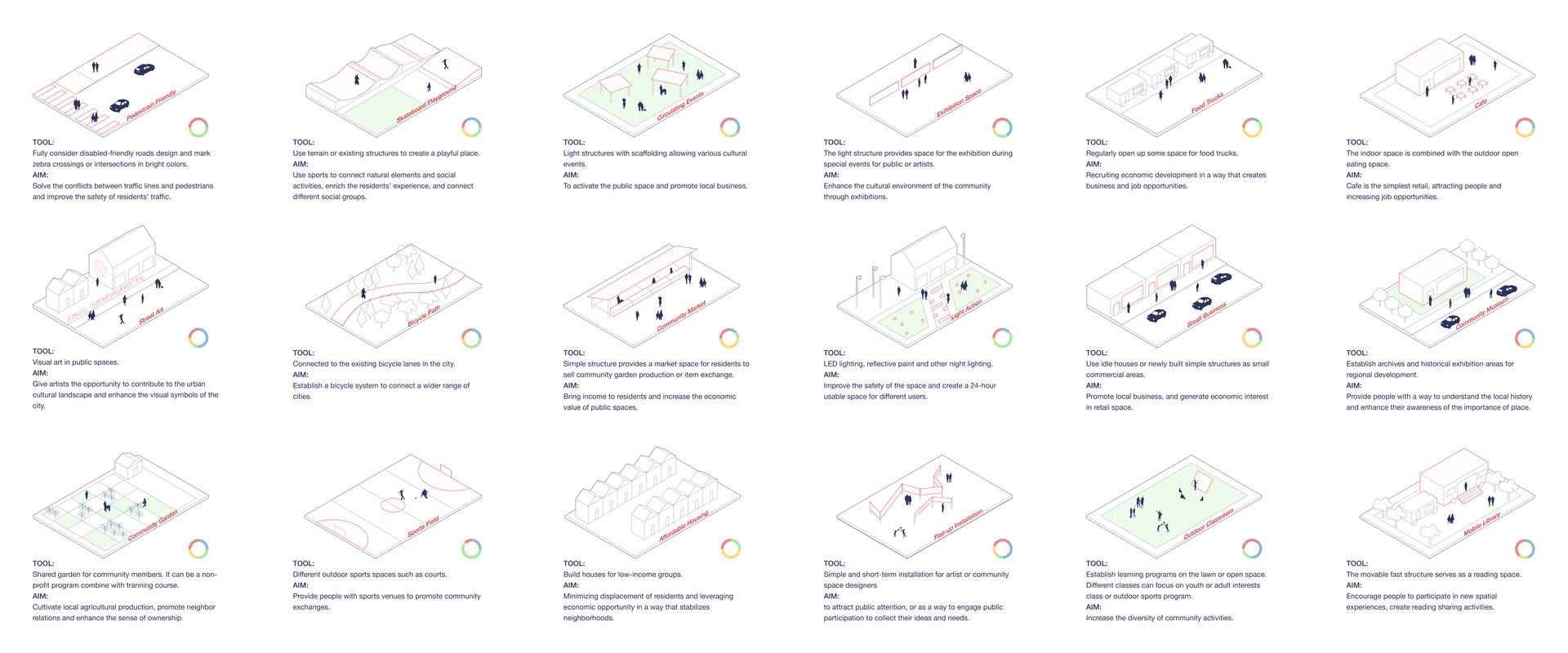 Programming Toolkits
A set of programming toolkits with 18 programs is a kit of landscape architecture programs design ideas that can be deployed incrementally to progress transportation line transformed projects. It is an idea generator. The colors of red, blue, yellow and green are used to represent their social, cultural, economic and health values to help designers evaluate and select suitable programs for the site.
Image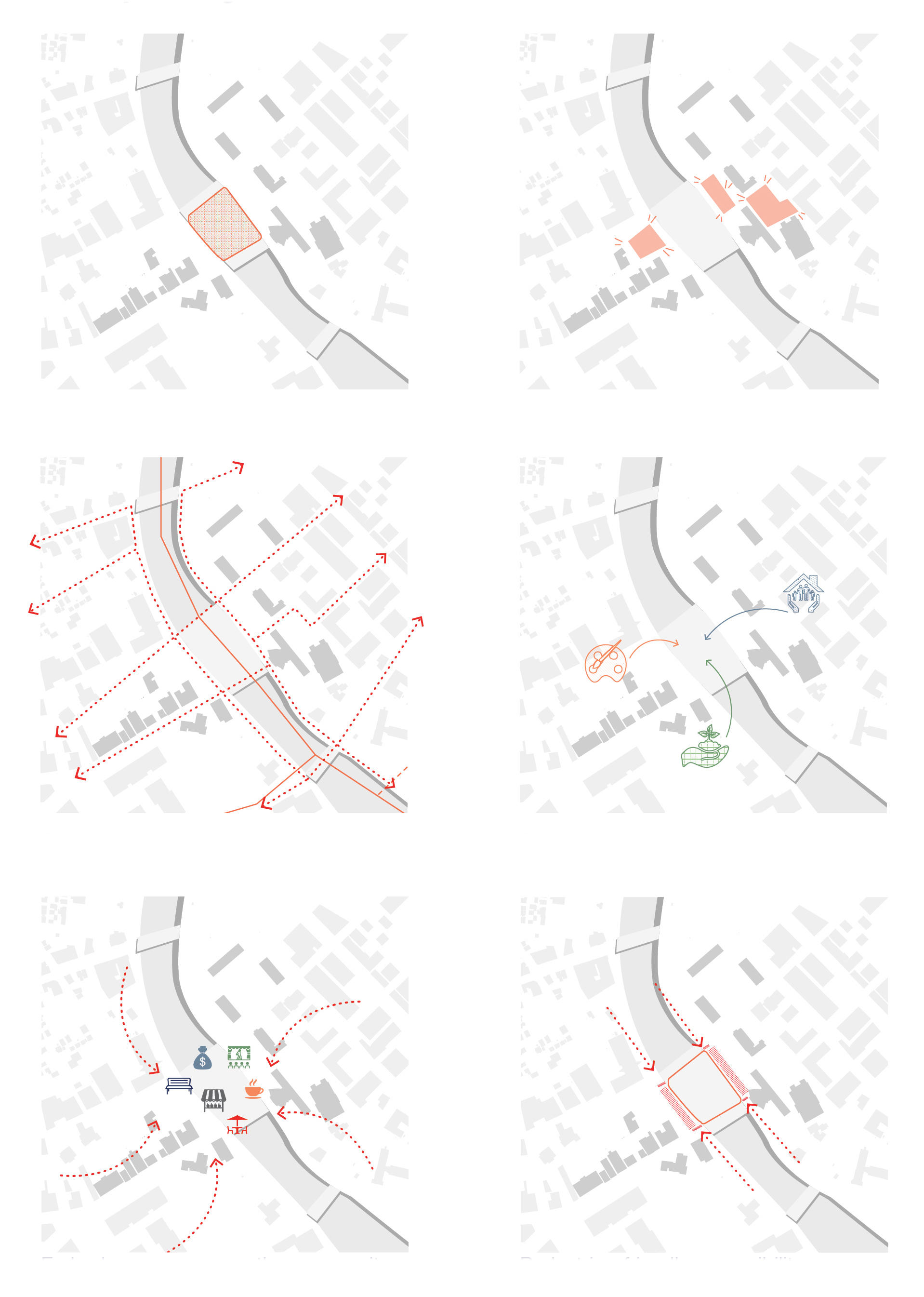 Image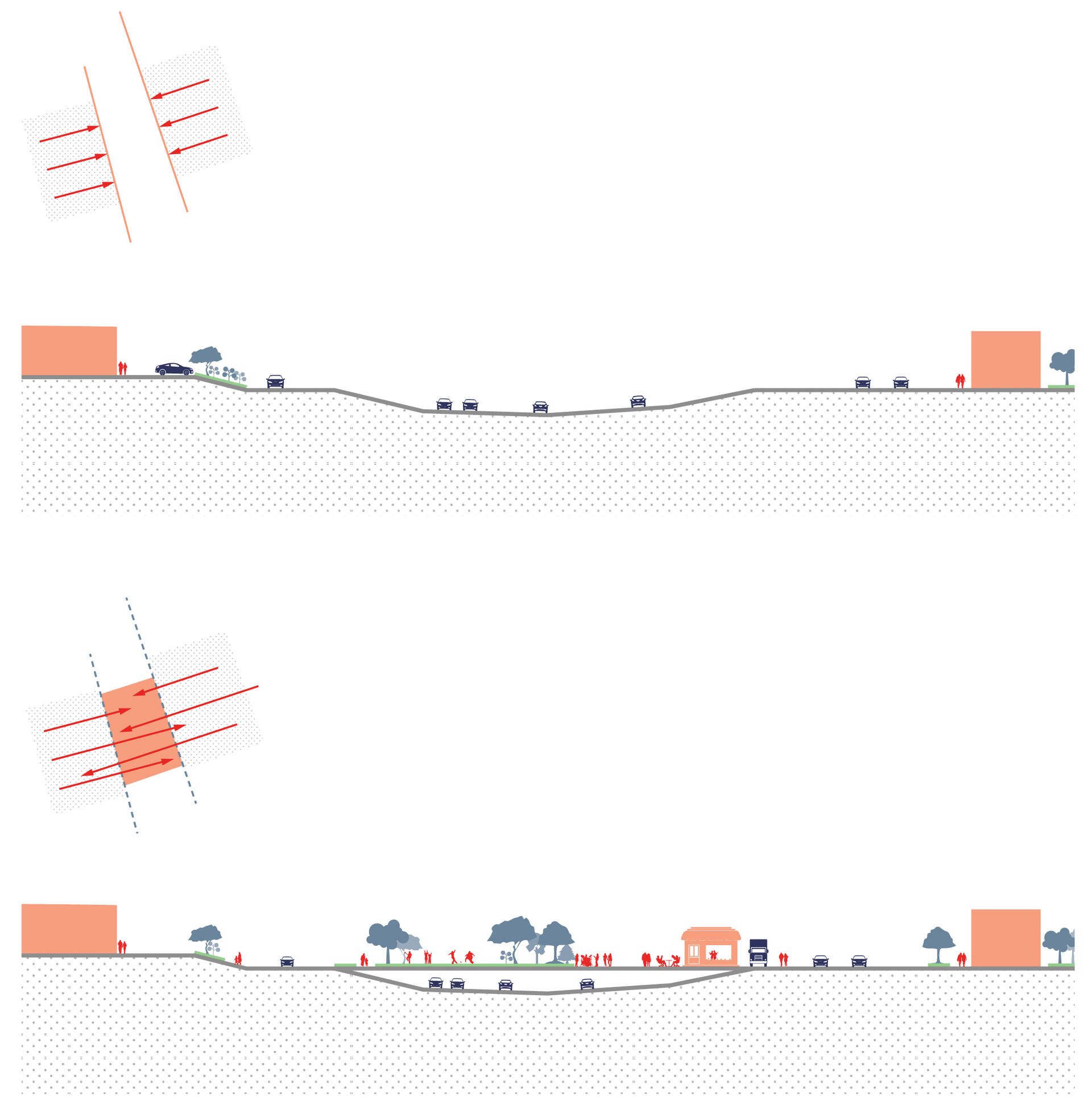 Site Design Principles | Parti
The divided communities will meet and even merge again on this site and enjoy the programs which are based on their needs.