Image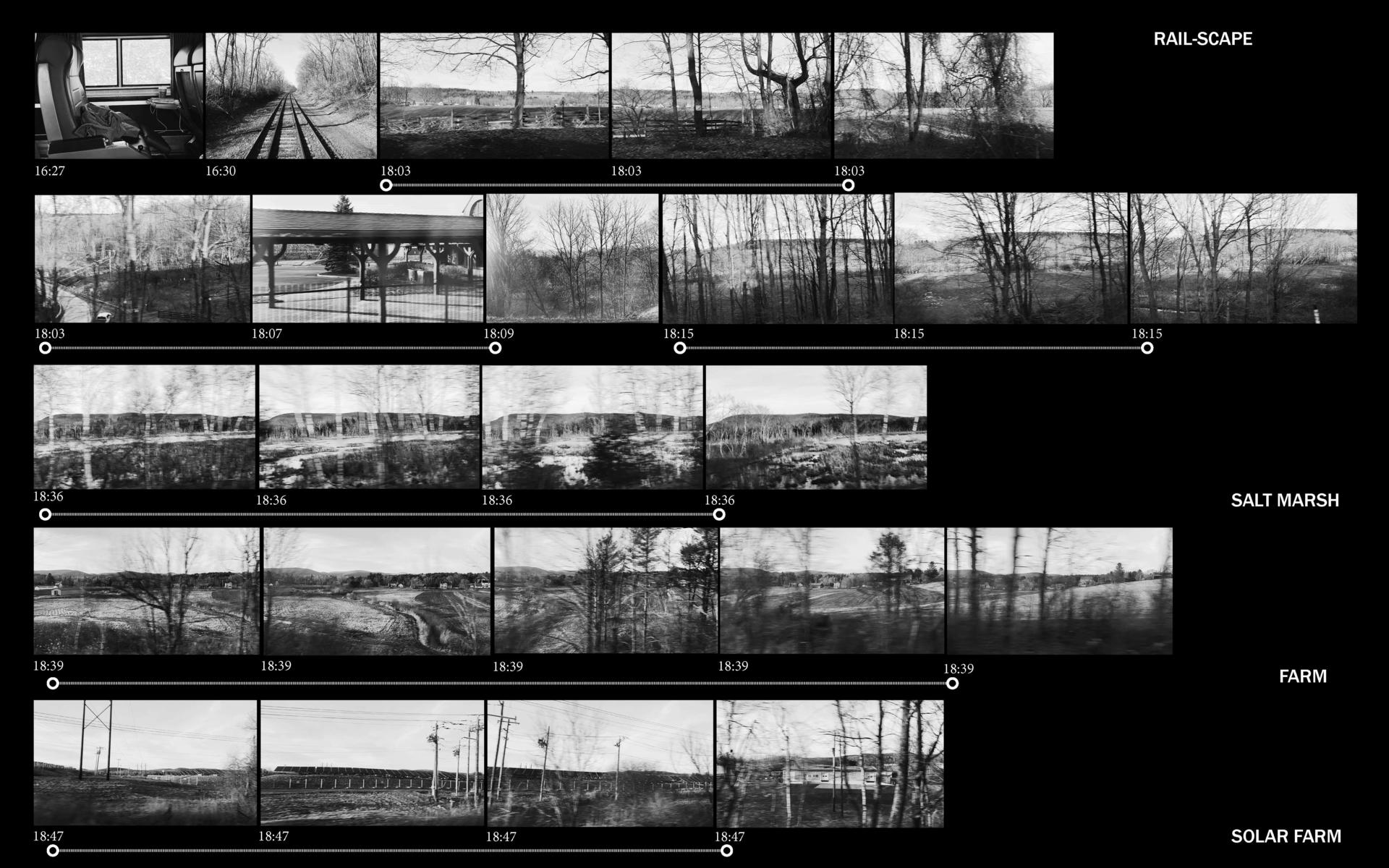 OPTICS | PERCEPTION | EXPERIENCE:
Regenerating Agricultural Landscape Through Railways
ABSTRACT
I am studying how the experience of traveling by train could help improve the public's understanding of the agricultural landscape and celebrate the local farm culture. It's becoming increasingly important as unhealthy nationwide industrial agriculture is destroying local people's health and the long-term capacity of sustainable production of food. In the discipline of landscape architecture, there is a necessity to reform our thinking to match the modern-day development in population growth, transportation, and mass production. There exists vast farmland and forests outside the city that we have never been in it but are closely connected with. They support our city life and provide the city with oxygen, energy, and food sources. How we experience these functional landscapes determines our attitudes towards cities and villages, which in turn determines how our cities develop and how they are connected. Most of the time we ride a vehicle and pass these landscapes quickly. We only experience linear narratives through the windows. Does this pure visual connection cause our misunderstanding and ignorance about non-urban landscapes?
In my thesis, I take advantage of the linear narrative experience of traveling by train and test methods by using media to record and analyze the existing agricultural landscape along the railway. Ultimately, my thesis project is to design a new railway itinerary to reconnect people to the local farm and build respect and understanding through participatory experiences.
EXPERIMENT THROUGH TRAVELING BY TRAIN
VIDEO
2021
In the beginning, the video is just a documentation of normal daily activity and the scenery looks familiar. But with some disturbances layering and pixelating the image, the search enters into an abstract, hybrid environment, where "the physical and the electronic, lived experience and technology, merge into an experimental exploration of information noise that challenges conventional frames of perception and sense of orientation."
Image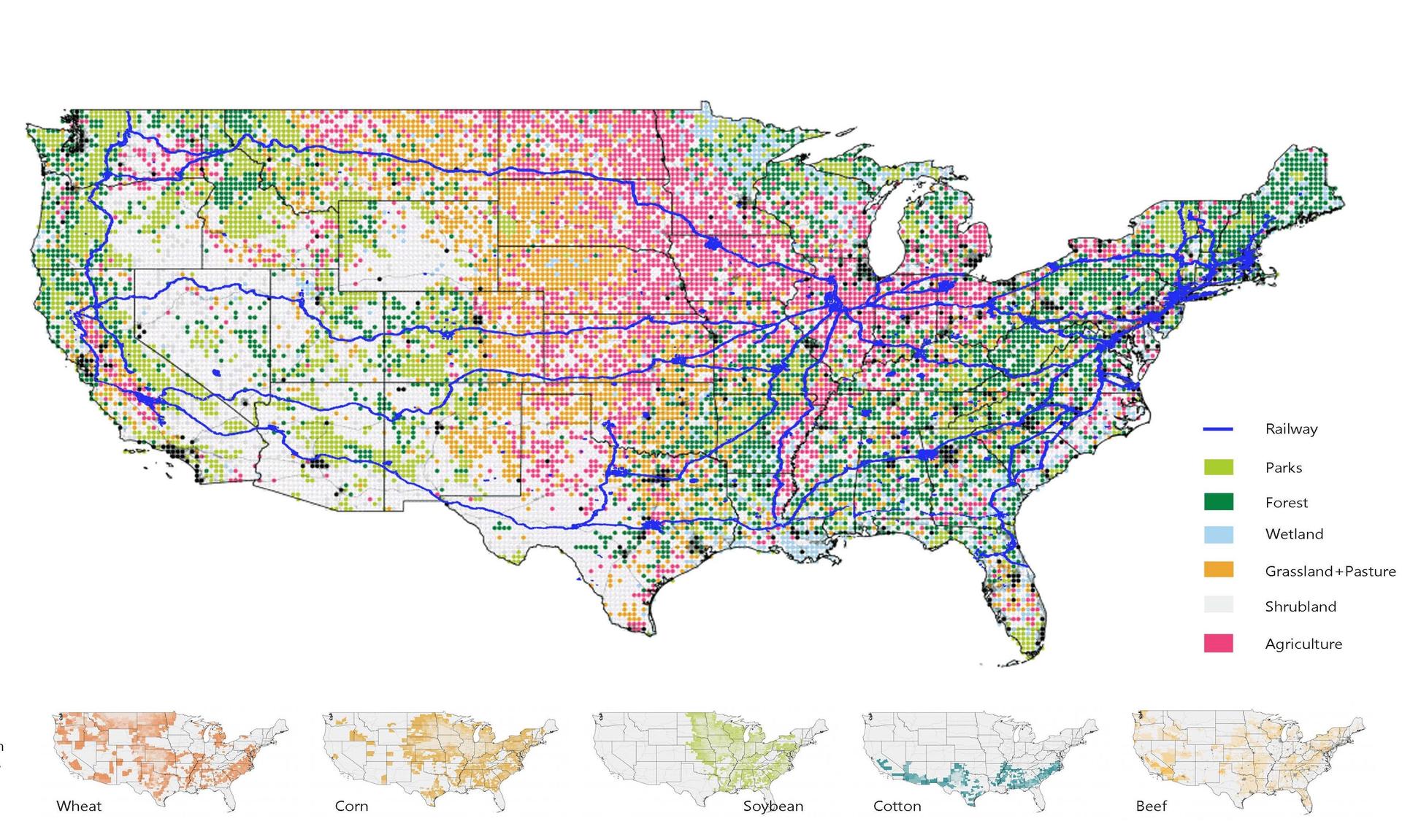 RAILWAY SYSTEM AND AGRICULTURE TYPES
Digital Drawings
2021
Wheat, corn, and soybeans are the major crops grown in the U.S.—and cotton also makes the cut as a profitable non-food crop. Much of these crops feed not only Americans, but other parts of the world too. If we are riding the railway across America, from east to west, we will be able to see the variations of agriculture in different states.
Image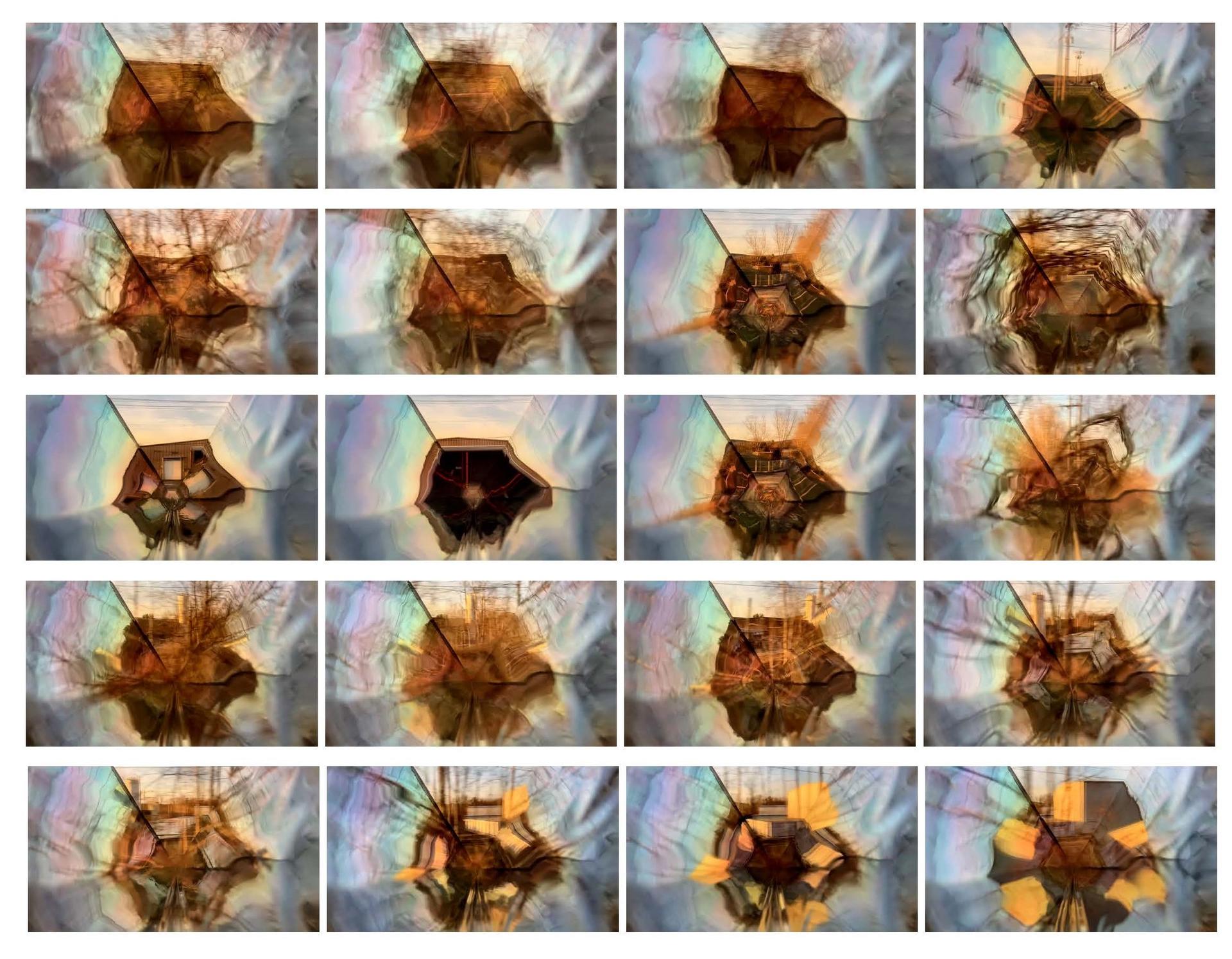 Artwork Title DECONSTRUCT LANDSCAPE  
VIDEO/GLASS
2021
People who are traveling are interested in the uniqueness, what is picturesque, what is different, what has a regional quality. When we travel across the country, we can tell that the uniform of space brings a sense of familiarity from the beginning to the destination.
The experiments conducted are meant to deconstruct the landscape into different layers. So we could better understand how the manipulation of one of the layers could bring significant change to a human's vision.
A DESIGN TEST- DOG WOOD FARM
Images