Image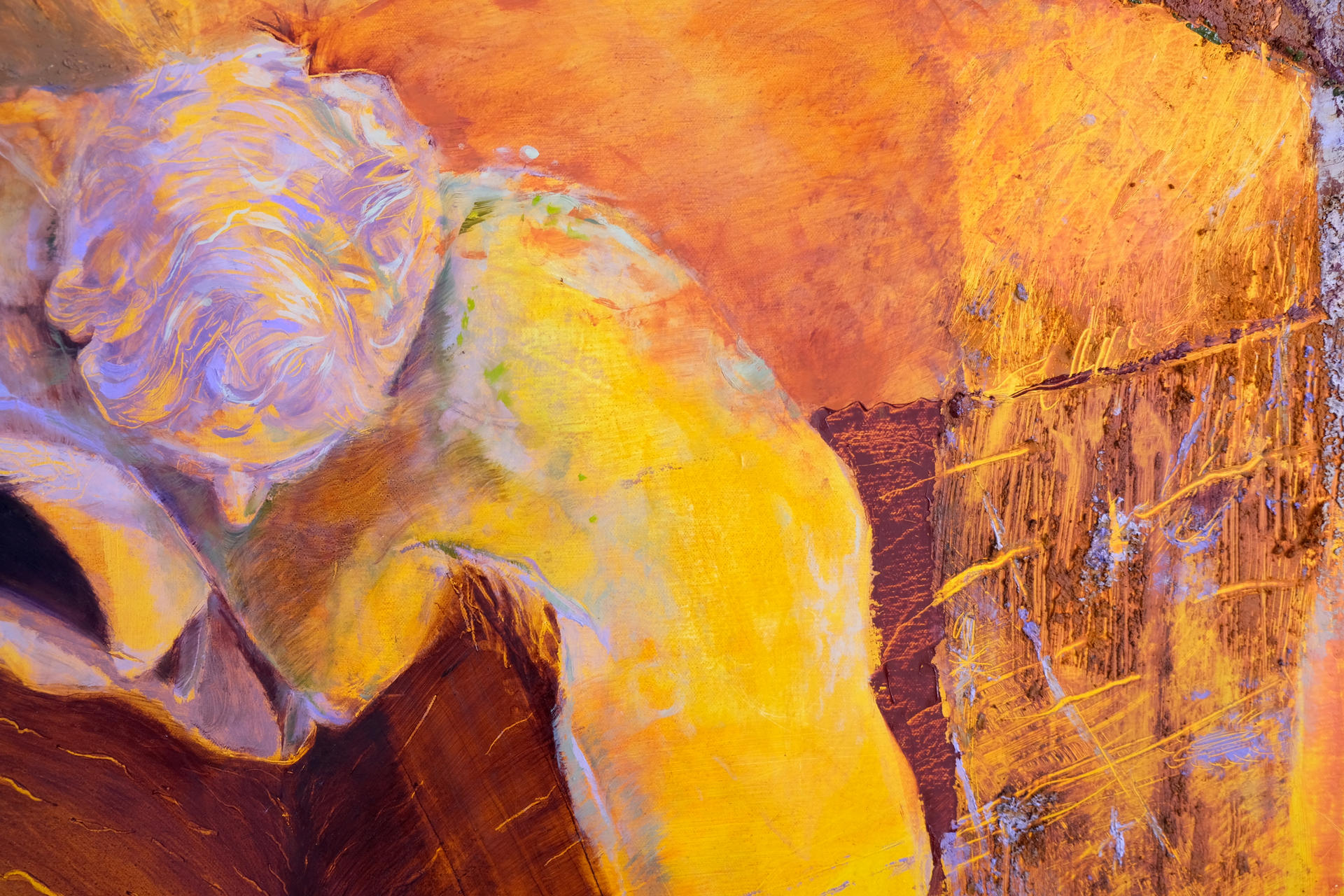 ABSTRACT
Bodies are slick, diaphanous, partial, chunky, Other—they vary in legibility, suspended in emergence and expulsion from the environment. Spaces are otherworldly, sticky with crusts and color tokens. The clogging of atmosphere with physical paint creates an exchange between figure and ground and rejects the Western aesthetic division between abstraction and figuration. As body and space collide, morph, and rub up against each other, they leave the residue of a queer, diasporic mythology. 
Image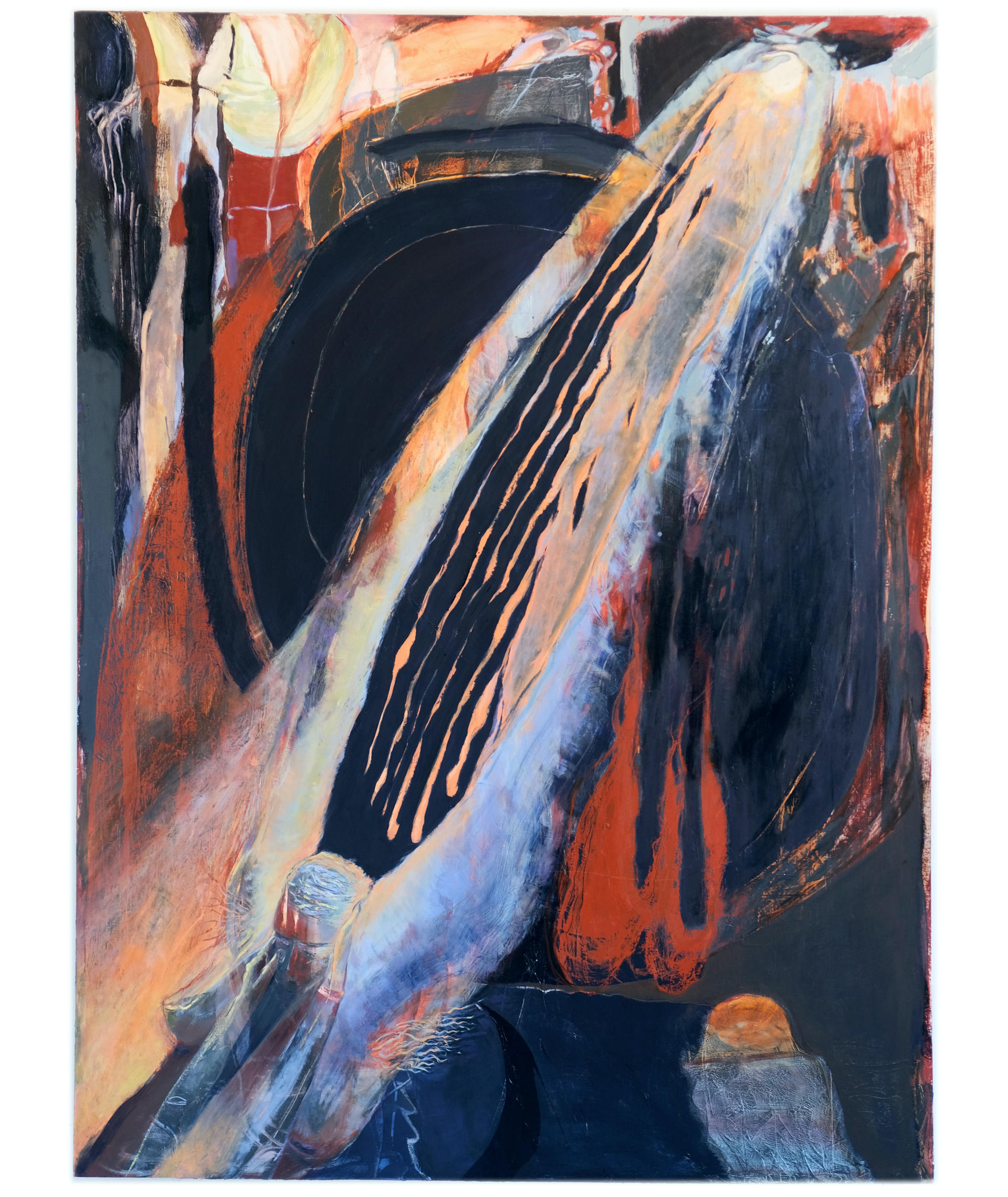 Fire Starters
2021
65x48"
Oil on canvas
Multiple selves make these works. One asks sensorial questions of painting: what feelings, memories, and experiences can I transmit through color and material? I embed the smell of marigolds, the swift temperature change of the California desert, or the thick haze of a three a.m. dance floor make-out. My trusting self follows visions of color and shape, believing that they reveal my ancestry and life experience. At times I search for the painting through my body: I press, rub, and scratch, my actions becoming form-events. Still a fourth self renders and excavates the mythic bodily forms, made not born, who dive through, push, and hold up the paintings. 
Sun Diver
2021
85x60"
Oil on canvas
Image
The diver form emerged from the inverted triangle of a built-up, cruddy drawing that I made during quarantine last spring. I wanted action, direction, and speed. I began thinking of divers as a digestion of painted bathers; my divers are in motion, active, muscular and gender-fluid. As I iterate this form, the dive becomes a site of projection–a metaphor and the thing itself. The idea of subject-in-process is part of my interest in diving and divers; the dive is the space between ground and abyss, stand and submergence, knowing and not-knowing. 
Image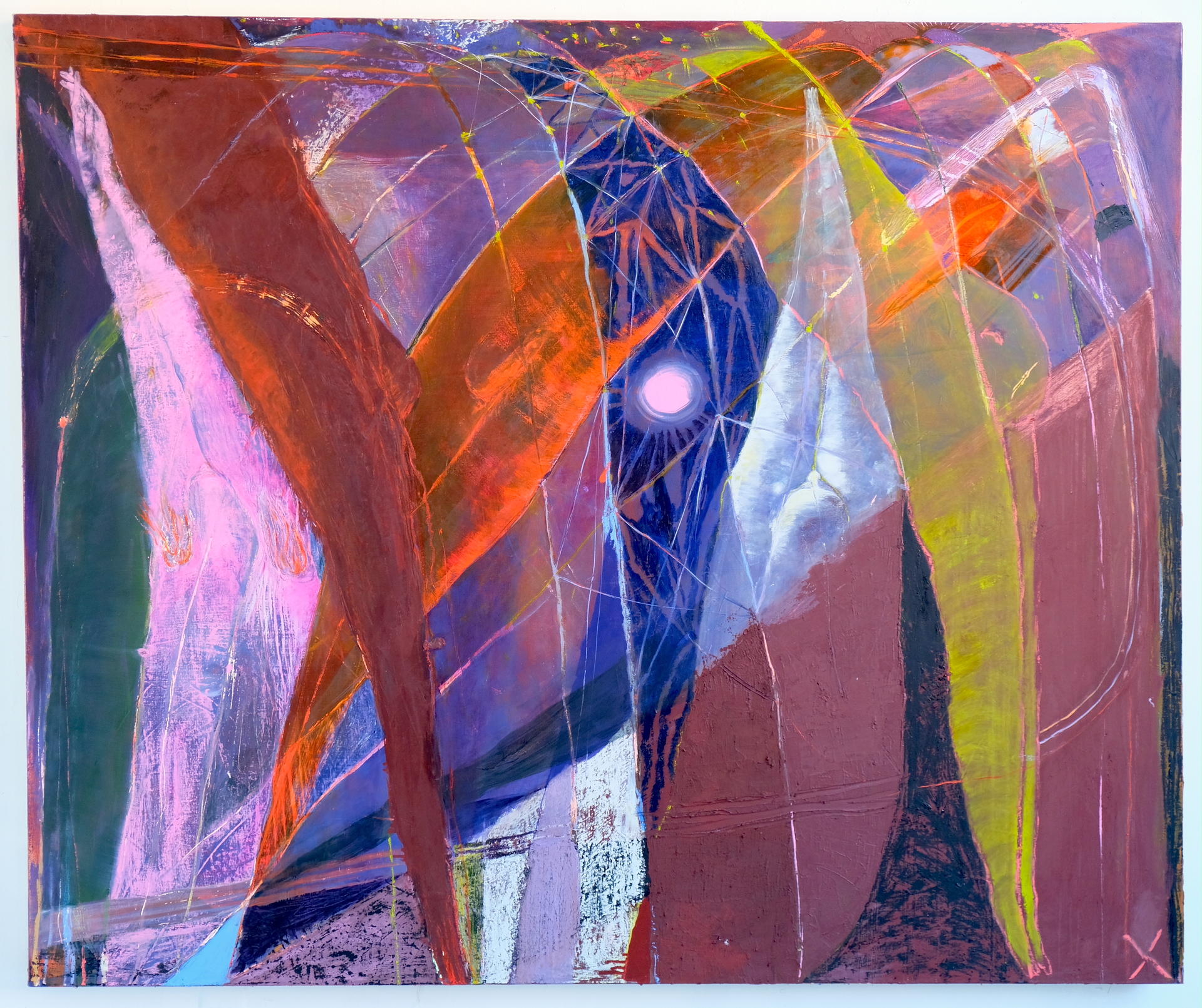 Divers I
2021
60x72"
Oil on canvas
Divers II
2021
36x24"
Oil on canvas over panel
Image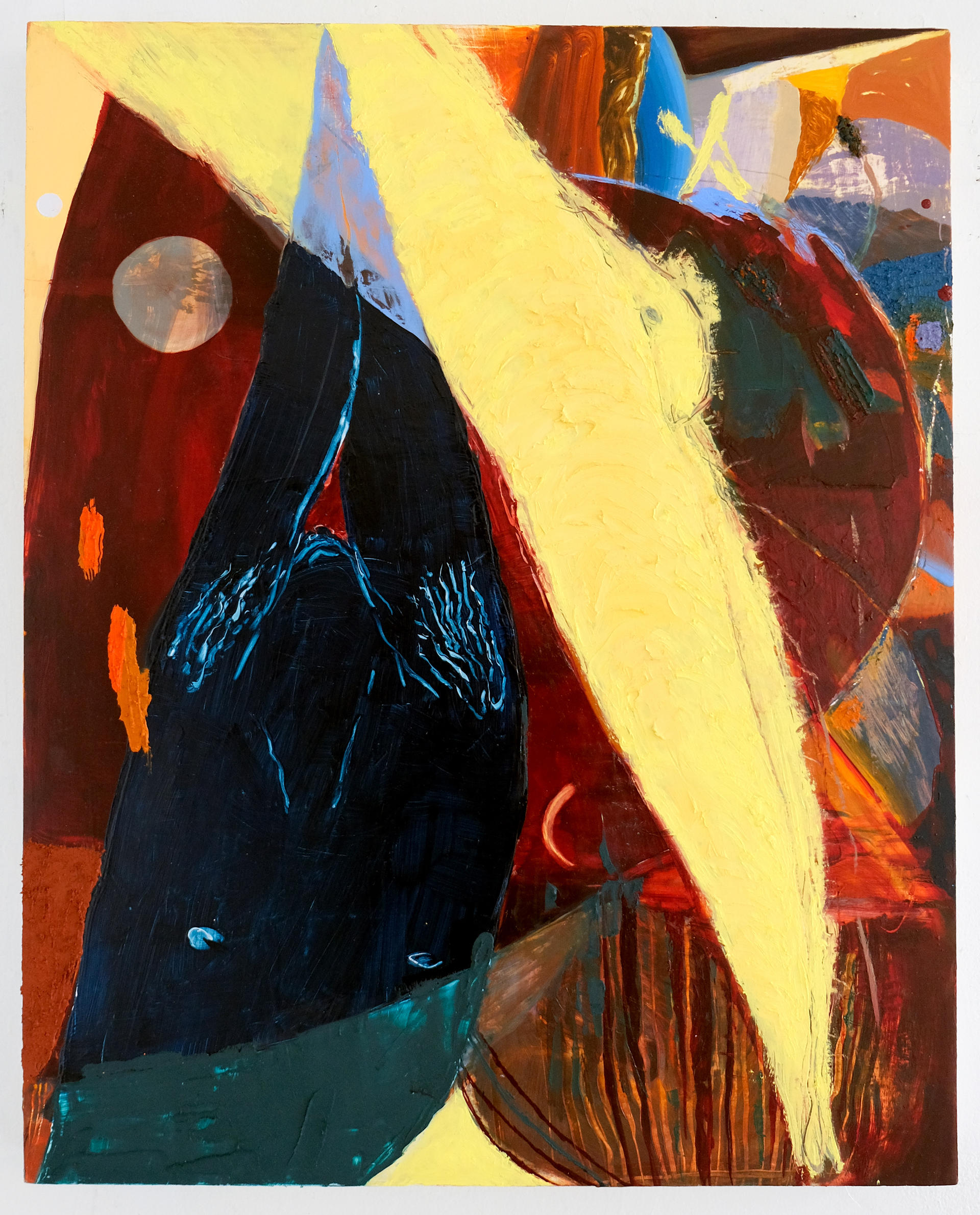 Image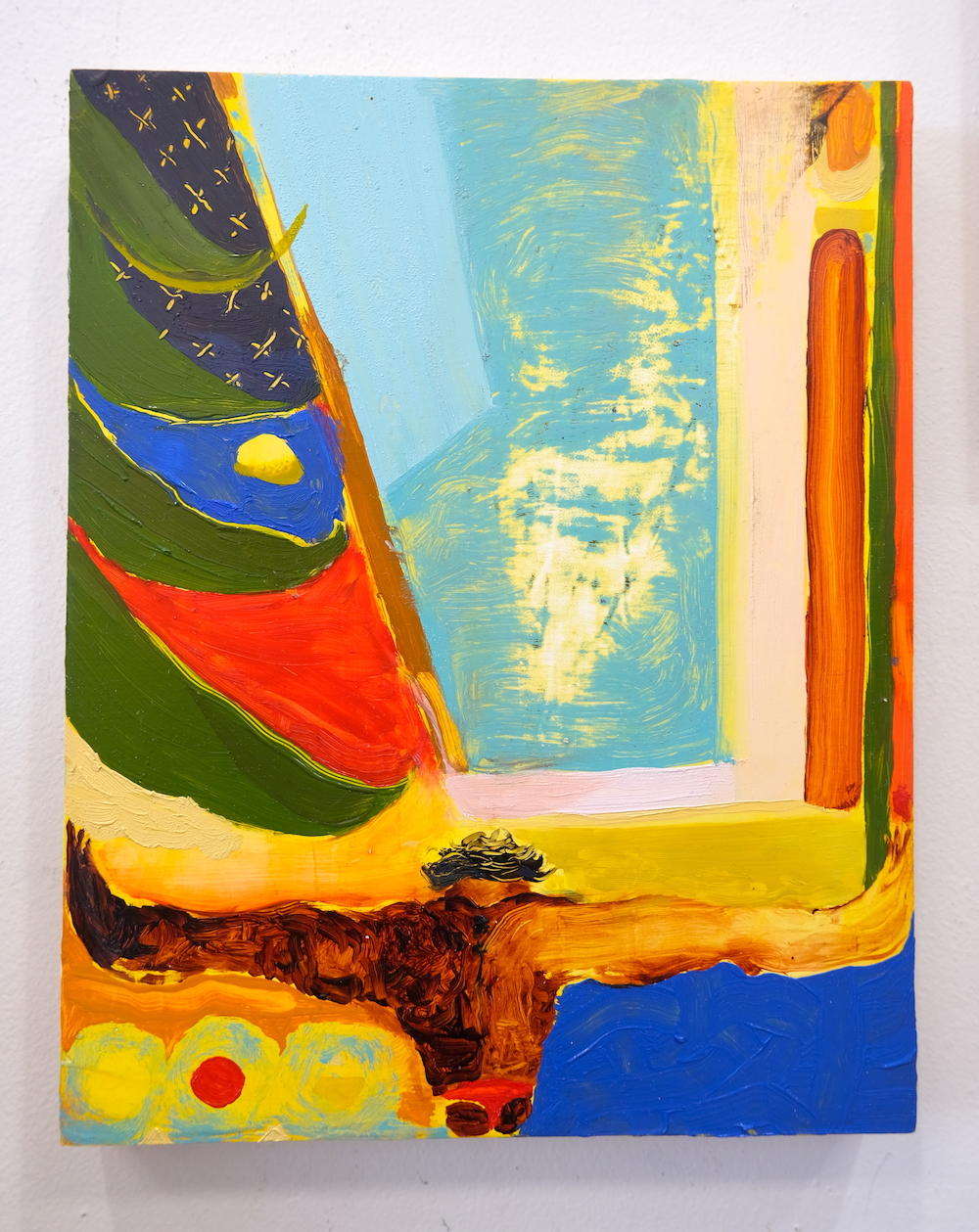 Pool Diver
2021
10x8"
Oil on panel
Image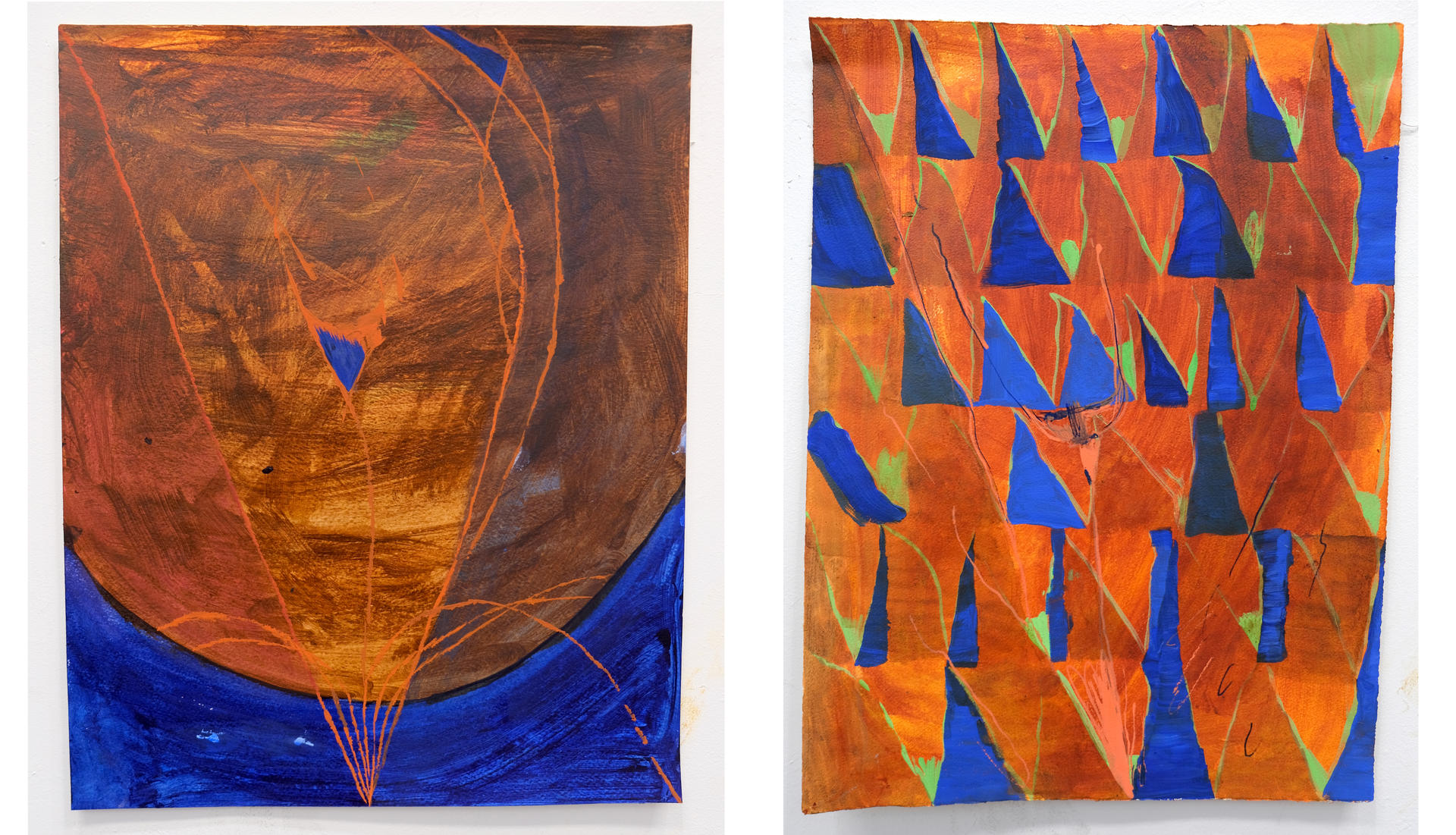 Image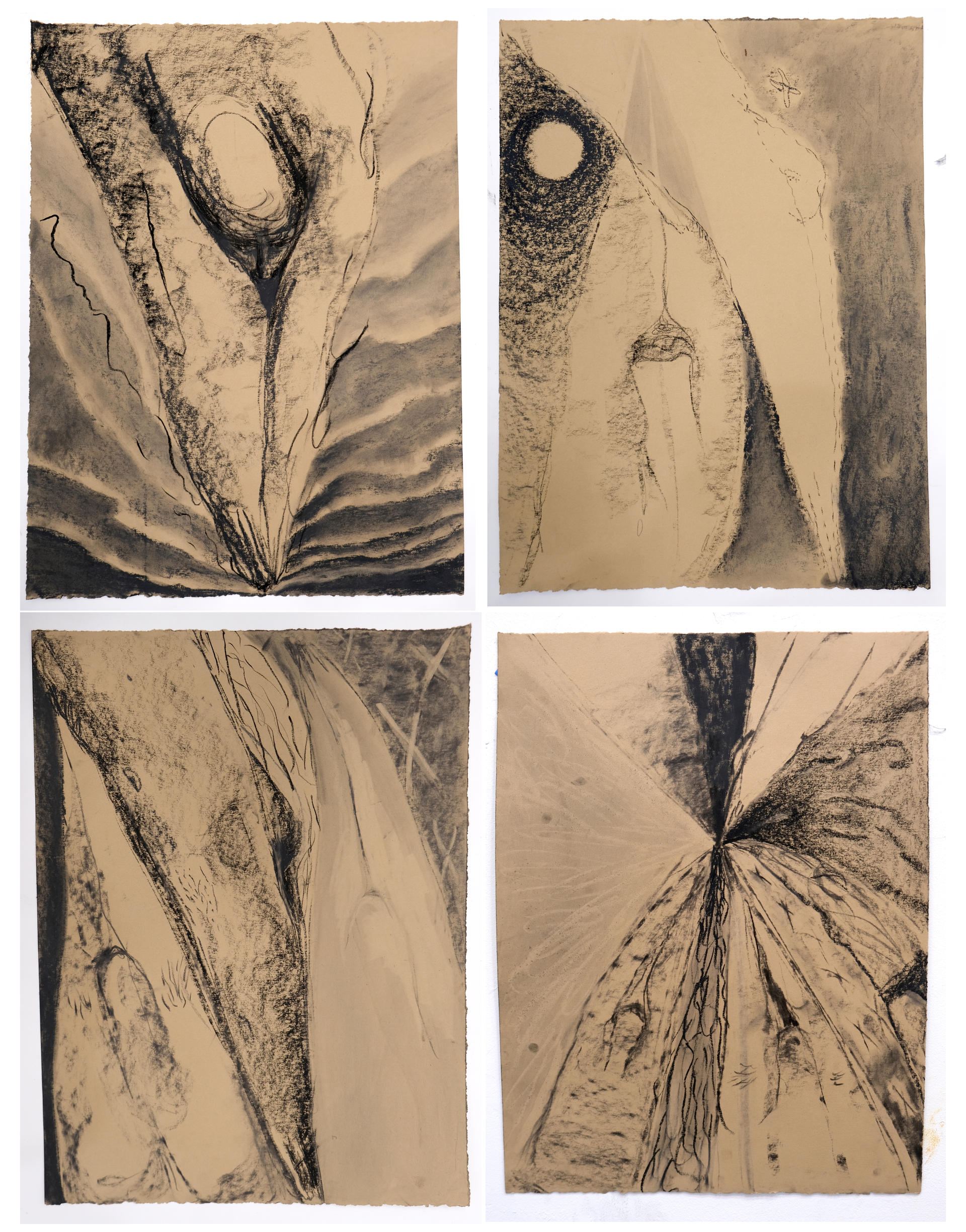 Image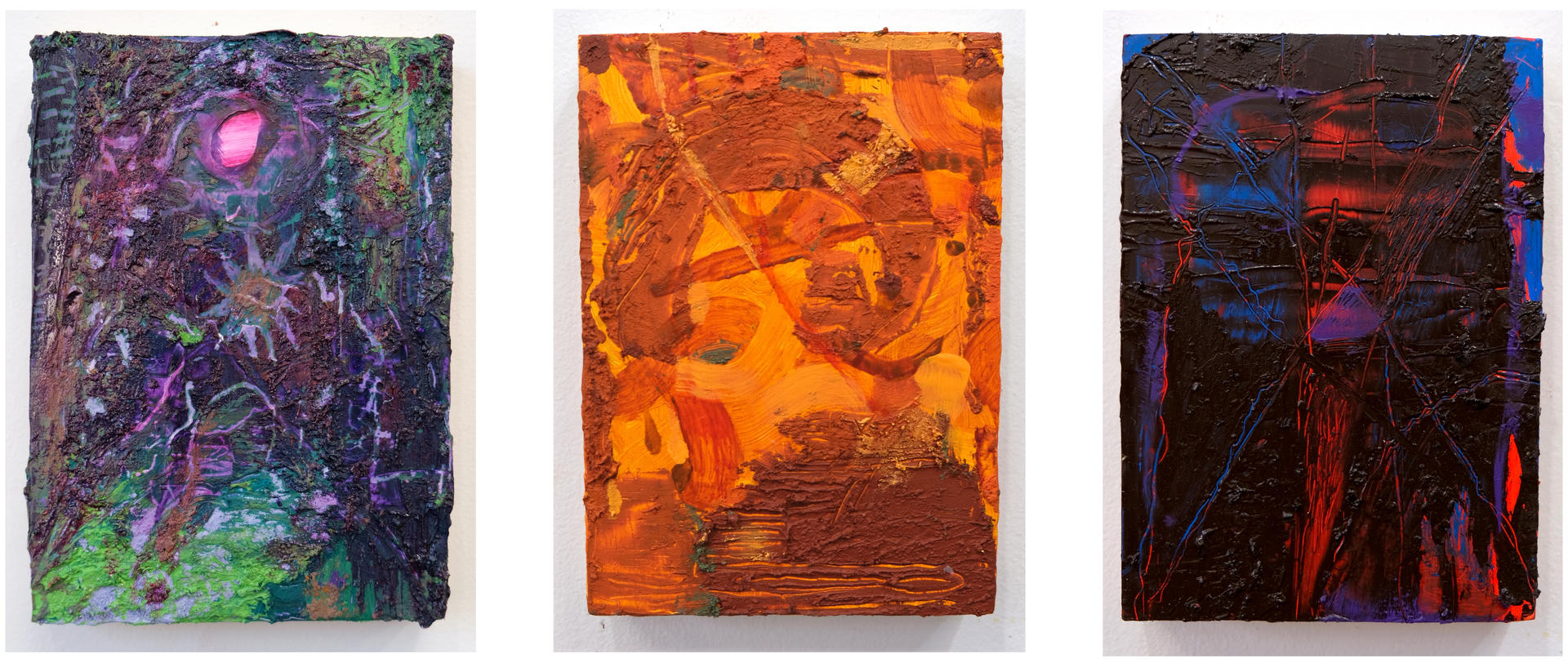 Tiny Paintings
2021
7x5"
Oil on panel
Paint Drawings
2021
15x11"
Acrylic, gouache, and crayon on paper
Image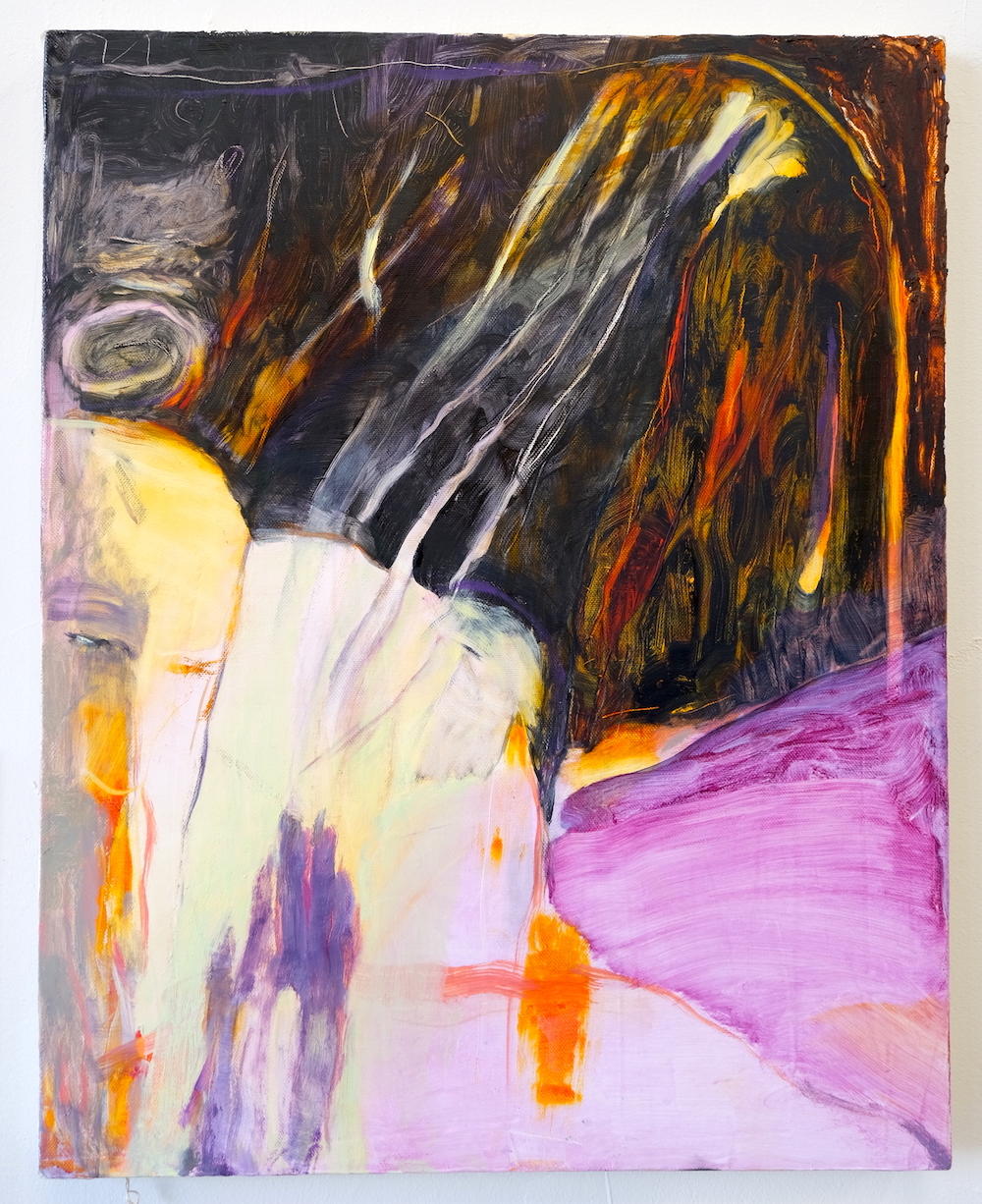 Being Held
2021
20x16"
Oil on canvas