Juliana Soltys
Breaking | Grounding | Growing
What happens to the over 2 million people exposed to the U.S. prison system?
The U.S. prison system racially isolates and oppresses BIPOC communities, creating a cycle of imprisonment. Reintegration and reentry programs are an avenue to break recidivism. I strive to create hands-on and meaningful structured opportunities for adults to rebuild a life for themselves by modeling and increasing the accessibility of gardening reentry programs. This work creates a space for mentorship and support for Rhode Island's formerly incarcerated people to develop vital life skills through growing and gardening management. It is time to meet people where they are and grow the space to foster a more inclusive community during this challenging transitional period.
Image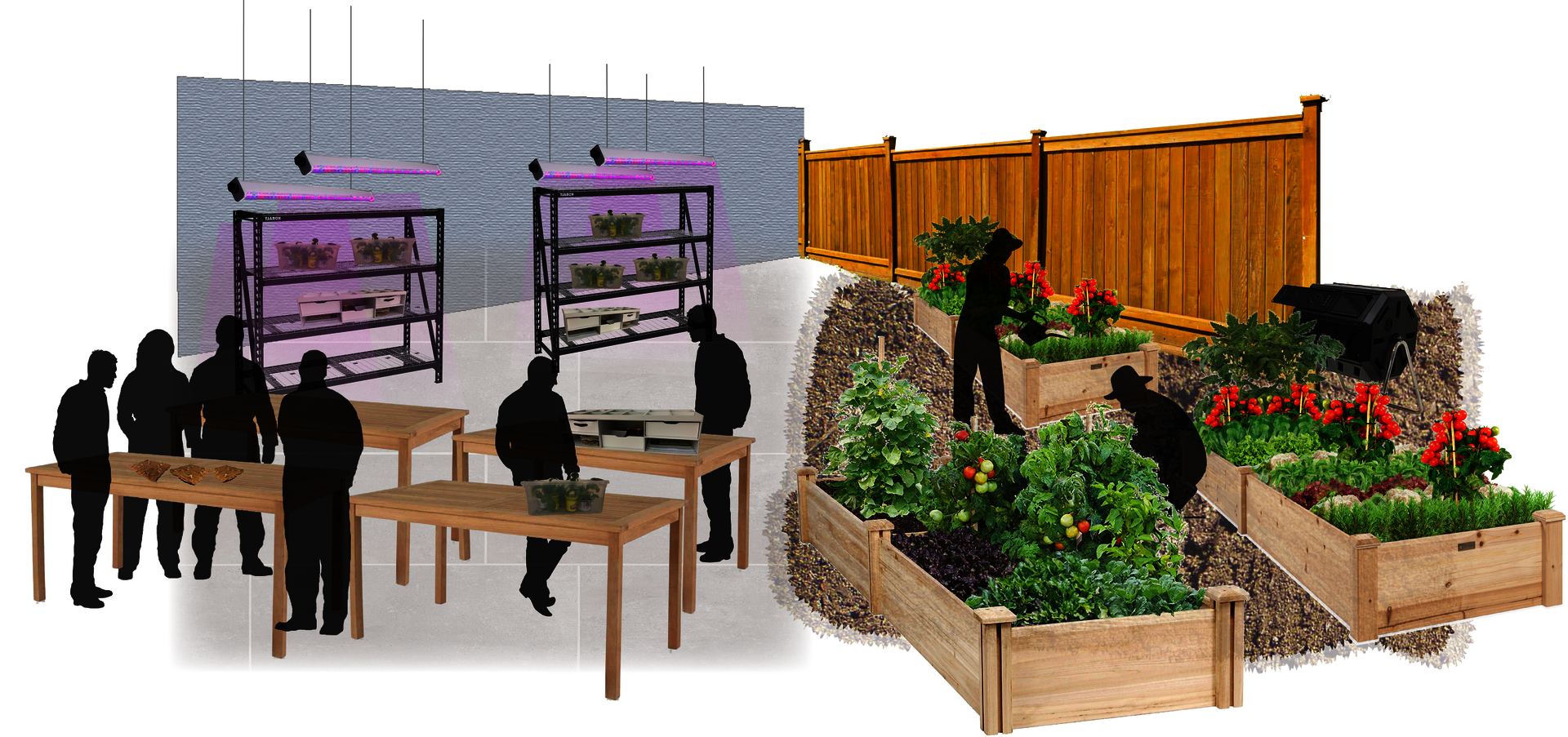 Welcome to the Providence Winter Gardening Program! The program creates a space for justice-involved individuals to develop vital life skills through growing and gardening management. It is time to meet people where they are and grow an environment to foster a more inclusive community, especially for those recently released from prison, during this challenging transitional period.  Located at a Providence community center with outdoor gardening space, participants new and returning work with nonprofit coordinators to learn about seed saving, crop planning, and seed germination while reflecting on lived experiences and preparing for the now.
The first part of the program, the introductions,  are a time to build relationships and for mentors to share their experiences. The prison system strips people of their empowerment and confidence, and it's important to have structure when leaving. There is comfort in routine when inside prison, and once that is disrupted, someone could start to feel very overwhelmed and fall into similar unhealthy patterns.  
Mentorship and connecting with people who have been out for longer can build more trusting relationships and means of support, especially with obstacles that aren't addressed in discharge planning or reentry guides. Human-to-human connection is vital for reentry.
This section of the program uses strategies like organic intellectuals, networking, and skill-building to guide structure.
Conversations are facilitated by coordinators and returning participants to talk about the structure of the program, expectations, and previous experiences. Discussions around seed saving, previous experience gardening, goals, or areas of interest are just some of the topics discussed to gain an understanding of what people are interested in learning about and growing.
The seed paper-making activities allow for a creative outlet to learn about seed saving and create artifacts that'll be stored and distributed for the following year. In addition, this low-stress activity creates a tie and connection between each year's evolving community.
Image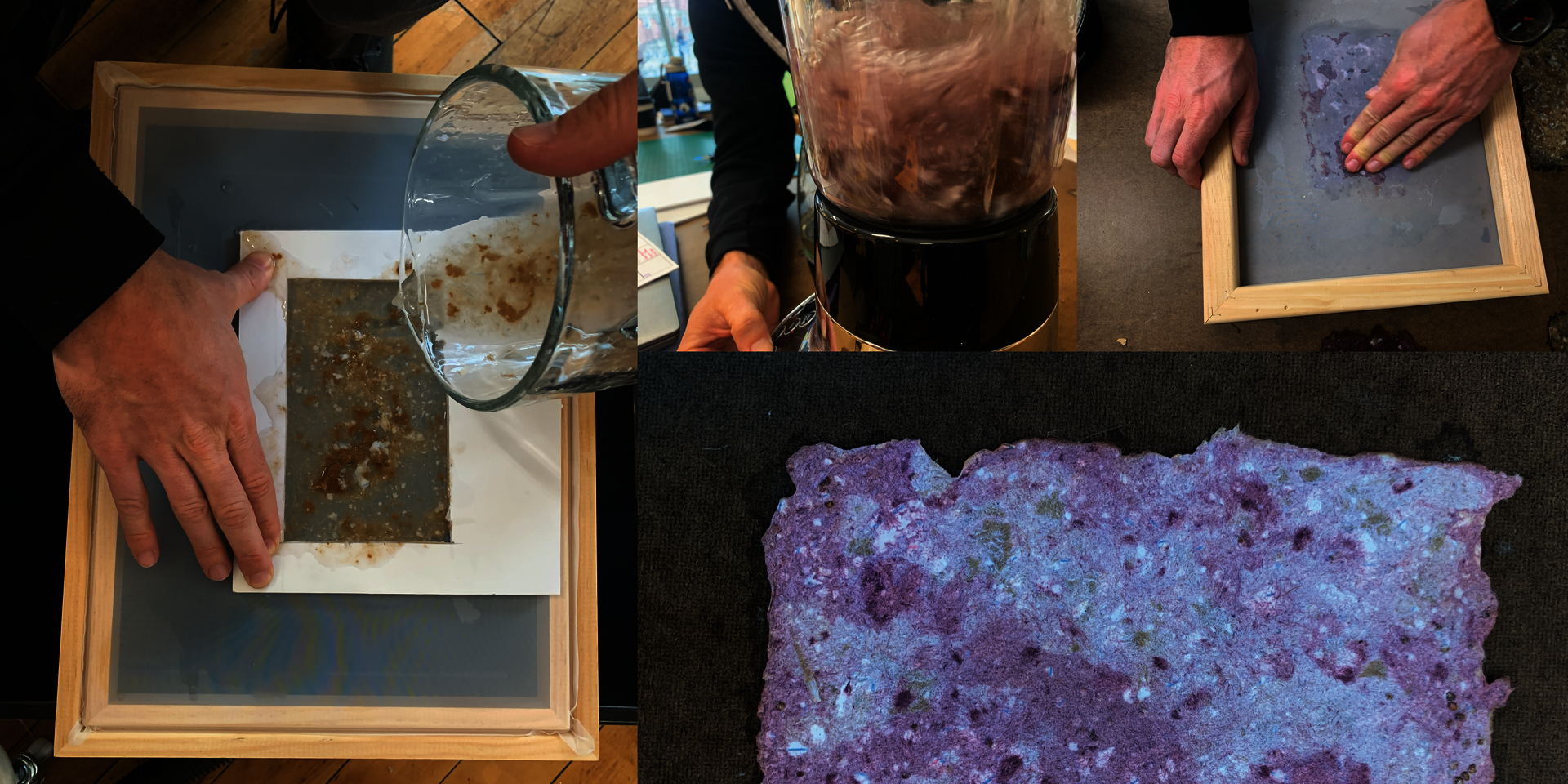 Homemade seed paper making process using vegetable seeds and recycled paper as an introduction activity
After the introductions, around late February is the time to start crop planning. Coordinators create small groups to prepare the planting schedule for the community-raised beds as a collaborative process. Mixed groups with new and returning work together to decide which kind of vegetables, how many, where to plant them, and when.  
This opportunity can have a steep learning curve but was designed with an asset-based approach to build and highlight specific life skills.  This section of the program uses strategies like an asset-based approach and emergent strategy as a guide for the structure to build and highlight specific life skills.
The groups are each given a crop planning tool to help organize the raised bed assigned. Roles are split based on experience and personal preferences, and groups work together to accomplish these four goals: seed decisions, layout, timing, and budget. Mentors and more experienced community members can help lead the conversations with the coordinators, checking in once in a while for help.
At the end of the process, groups present their decisions to the larger group to receive feedback and practice public speaking and presentation skills. Finally, based on the planting schedule, the crop planner can be brought outside to help with the raised bed planting.
Crop planner kit is a tool to visualize planning and preparing for transplanting germinated seeds to outside raised beds.
During crop planning, each participant is handed out growing kits to take home in early February. The kits include the necessary materials to start germinating the seed paper made the year prior.  
At home, if able to, the grower is responsible for the seeds they want to grow and for bringing them back to the community center when the time is right. Having that personal connection and independence is important to instill responsibility for watering and caring for the small plants.  
Gardening can provide many mental health benefits too. Taking care of something and watching it grow can positively impact the grower and those living in the space—the additional benefits of seeing the reward of your labor.
This section of the program uses strategies like emergent strategies and an asset-based approach to guide the structure to build and highlight specific life skills.
At the community center, coordinators and experienced growers explain the process of germinating the seed paper in plastic bags, transplanting seedlings to the soil, and growing conditions.  
Participants bring back their growing kits in the plastic Tupperware to be stored and eventually transplanted outside in late April and early May. Soon after, the already established programming begins with watering, weeding, and other classroom teaching opportunities, creating a new nurturing cycle that supports, and grows the people involved.
Image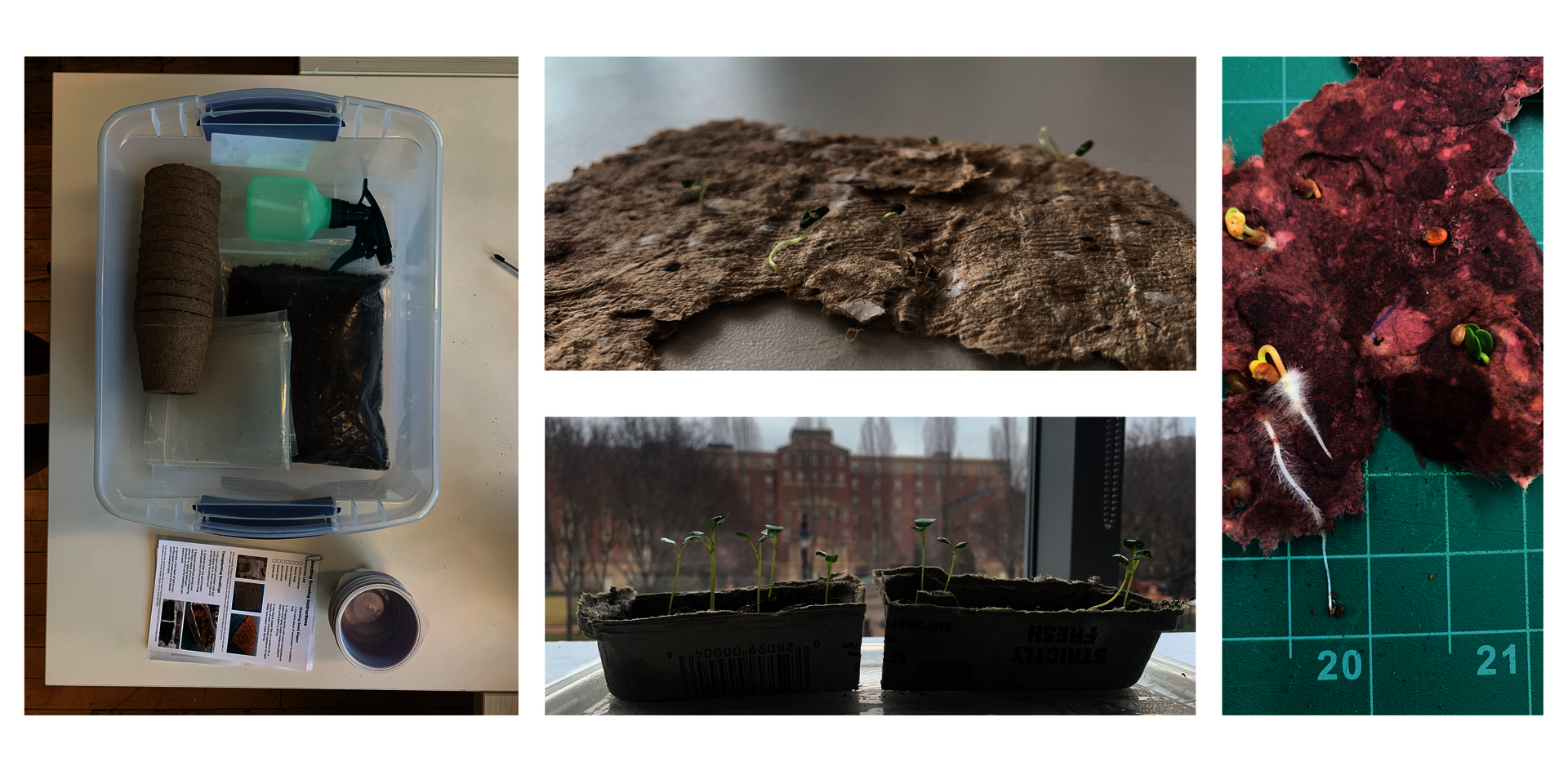 The growing kit in use from germinating on the seed paper to transplanting the small plants to the soil.
---
---