Ann Dinh
Disoriented: navigating the nuances of Communication
What happens when you lose your language?
With this loss comes emotional and cultural implications, moments of incompleteness, along with a power struggle. Within immigrant communities especially, there are issues of communication and comprehension between generations. U.S.-born children of immigrants must deal with both a generational and cultural gap, gaps exacerbated by both distance and time. All of this is compounded by the challenges of assimilating to Western culture. In confronting the loss of language, this thesis aims to develop new informal methods of communication, ones less reliant on established language structures, ones that can help interact with future generations.
Typeface And Letterform As The Medium of Exploration. The form/shape of letters and words can be expressive and hold meaning. The medium is the message.
Image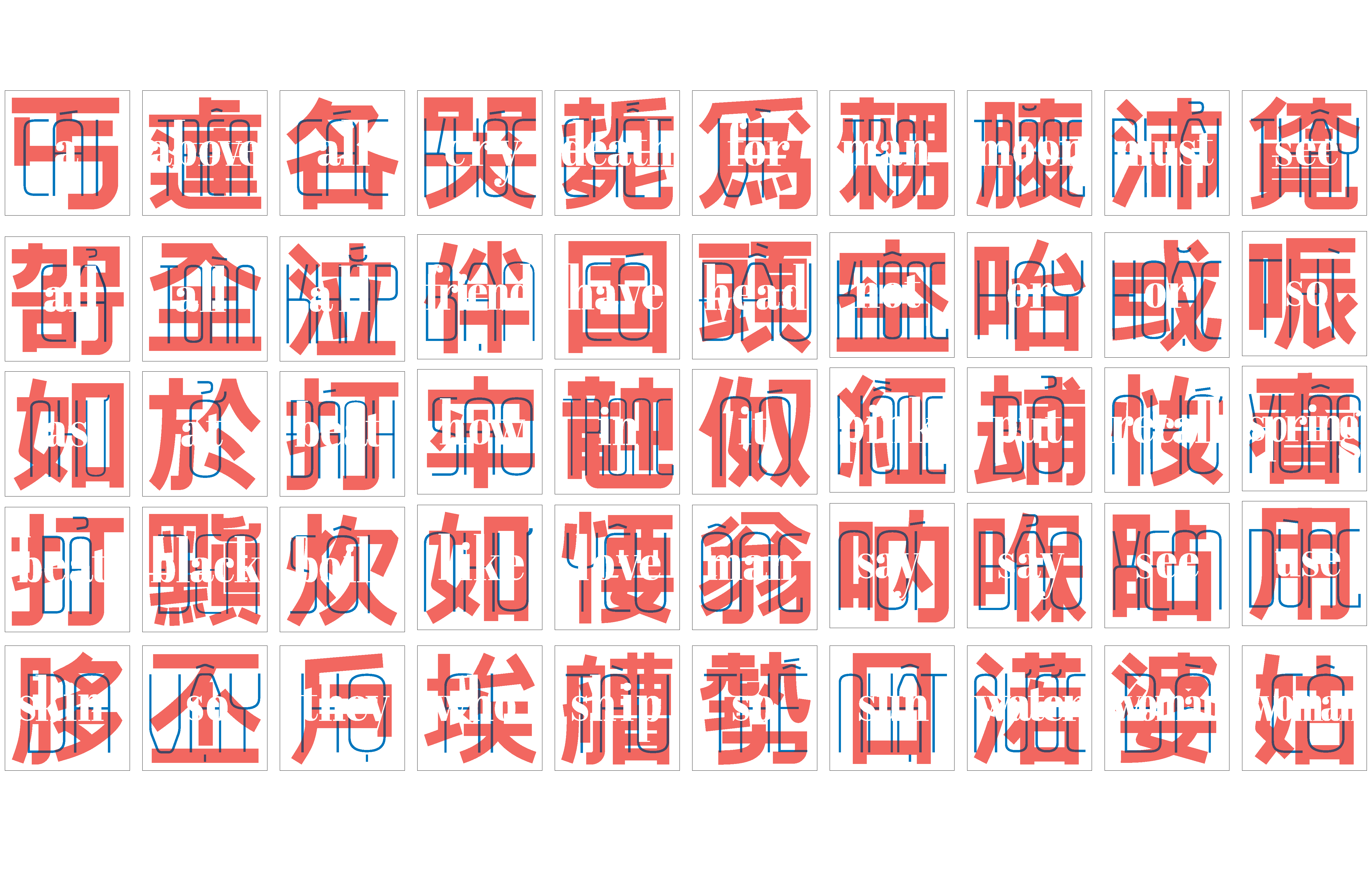 Wordforms
digital media
2022
I thought I could develop a type "alphabet" that could be used by Asian Americans. In some languages, there is no such concept as an alphabet. This is a combination of words - English, Vietnamese, and Chữ Nôm - a Vietnamese writing system based on Chinese ideographs. Past & present & future for Vietnamese Americans.   Using precedent word lists, I gathered a word palette.
Image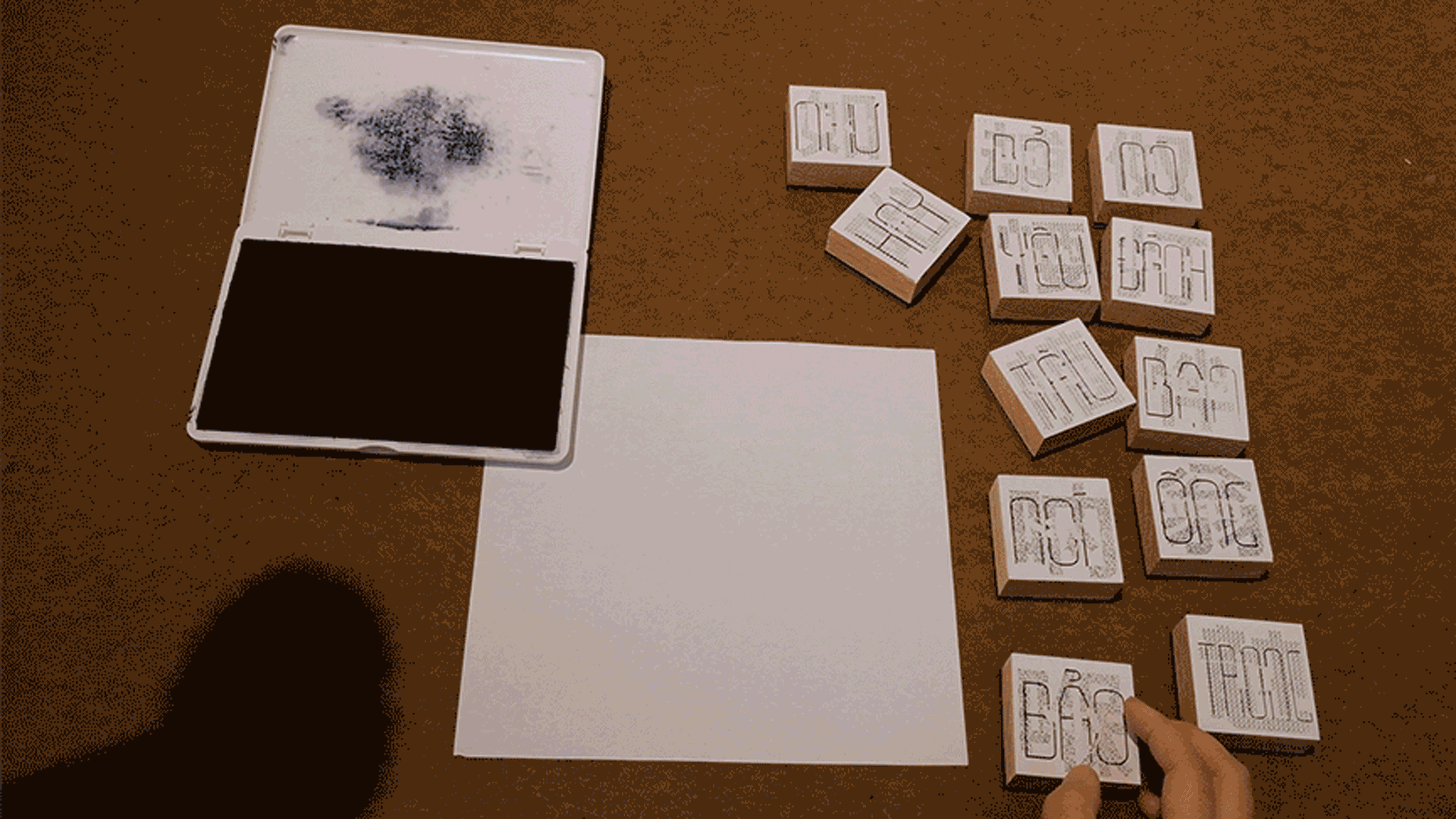 Wordforms Stamp Blocks
Rubber, Wood
2022
It then becomes a discussion of how people engage and identify with these forms.   Because the thing with languages, even though we name the language, no two people really speak the same one. It is influenced by age, culture, location, and more. But we can be coherent enough.   Engagement at the level of an object, these stamp blocks people can physically arrange, mark, and have a takeaway.
Image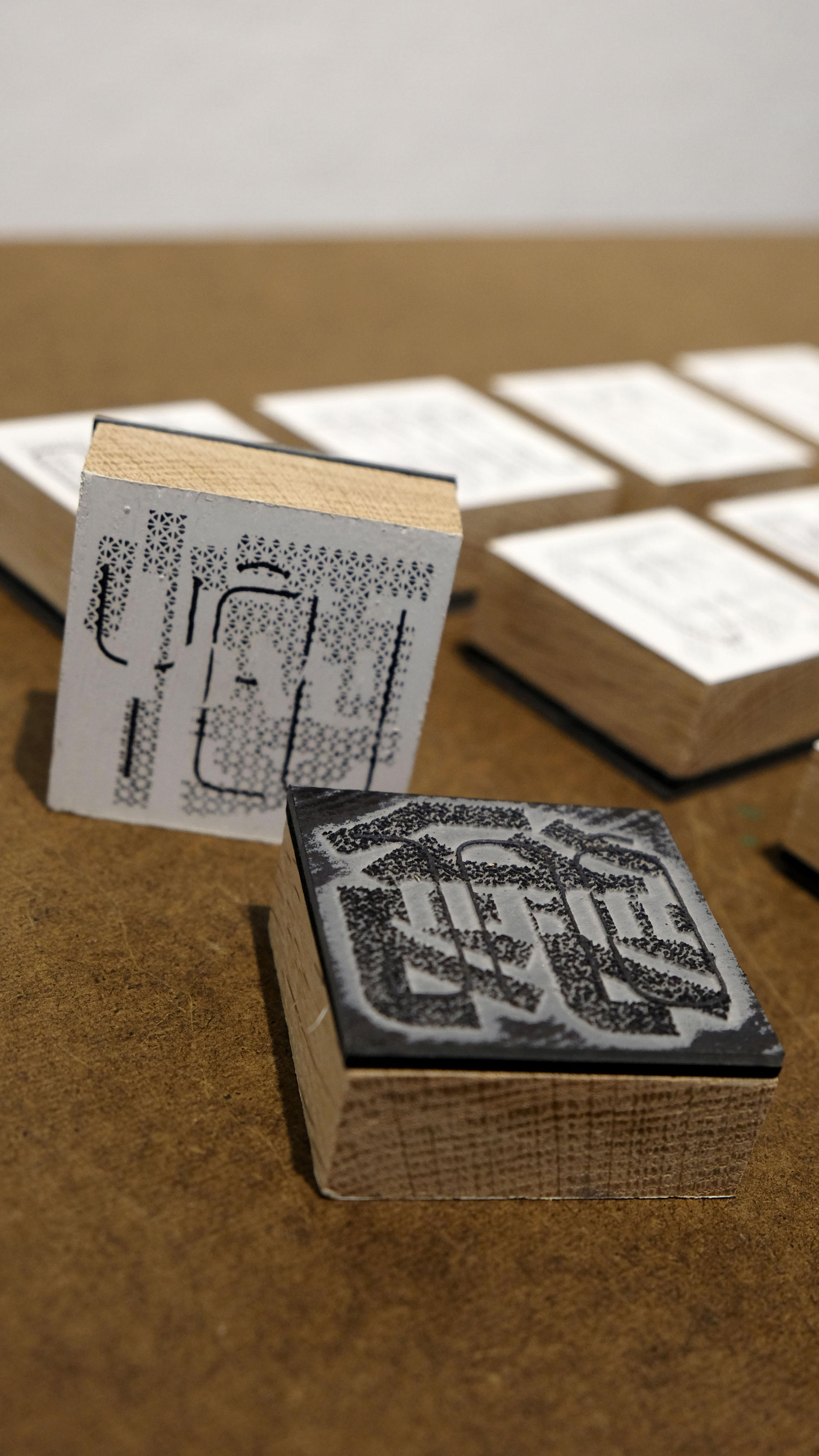 Wordforms Stamp Blocks, Details
Rubber, Wood
2022
mixed media
2022
How do these word forms exist in space?  The physical viewing. A kind of pseudo-digital. Viewing in three different Chinatown locations - New York City, Philadelphia, and Boston.   There are different readings where different things are emphasized depending on the lighting.   It is the use of multiple wordforms to make a whole storyline or to make a phrase. Or, in some cases, you only need a word to express something. These wordforms in combination and in various scales, can create a physical presence.   The architect Christopher Alexander "The smaller the windows are, and the smaller the panes, the more intensely windows help connect us with what is on the other side."    These are windows of connections.
Image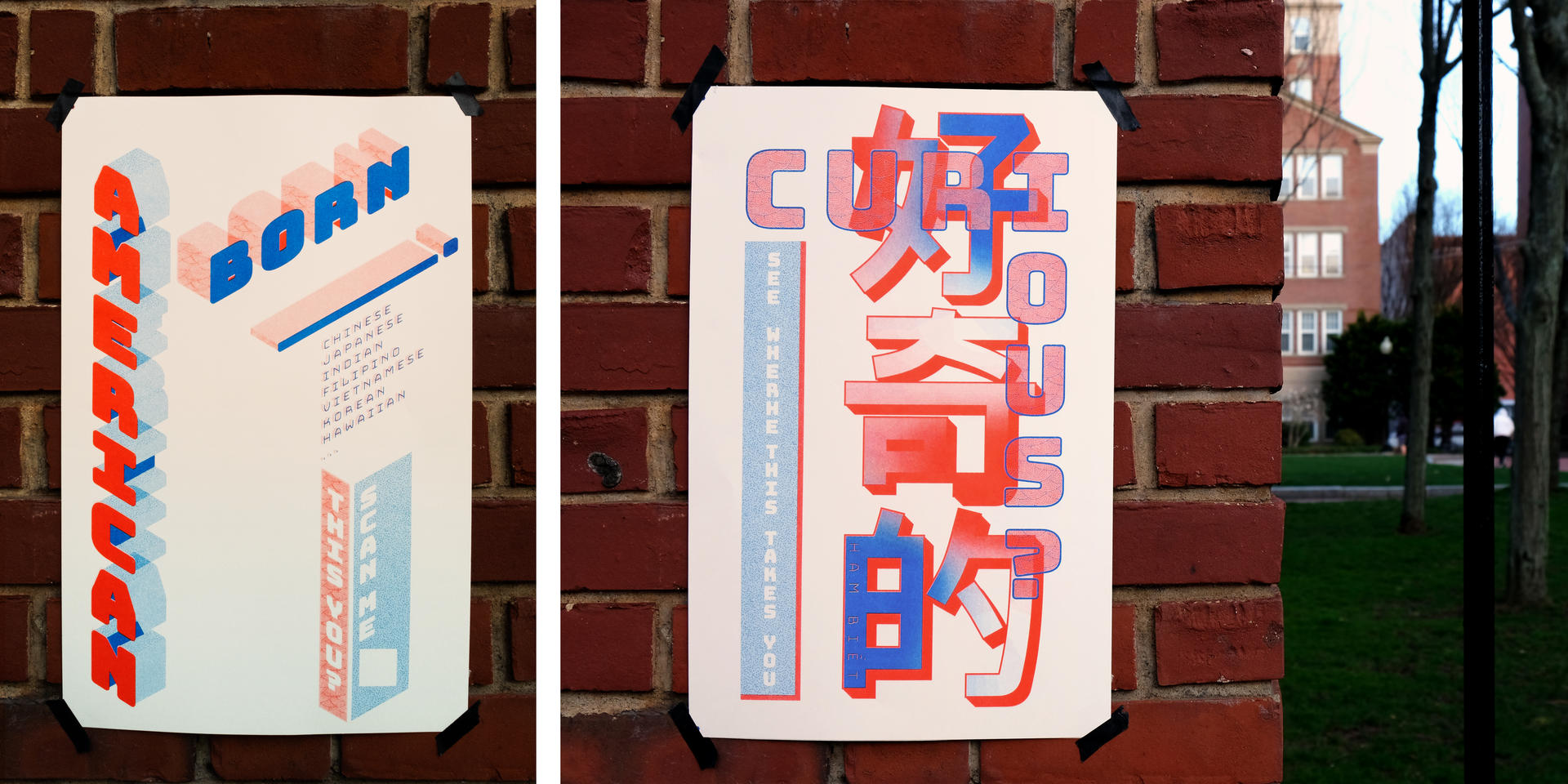 Asian American Poster Series
2022
Posters,  physical moments of engagement in the public realm.
---
---