E.J. Roseman
Re:Connection: Exercises in Unplugging and Mindfully Reconnecting
As a primary means of connectivity in the 21st century, smartphones and social media have provided unparalleled efficiencies, connectivity and entertainment. However, constant engagement with richly-pixelated virtual worlds has also brought about mass addiction to devices as college students log more compulsive "screen time" than ever before. Mental health issues such as crippling anxiety, diminished attention spans, and unhappiness, are on the rise as students disconnect from the physical world and are consumed by their virtual one.
 
This thesis is comprised of a series of architectural interventions created for unplugging and reconnecting the body with the physical world: analog spaces that prioritize attentiveness and consciousness over instant gratification and compulsion. As concentrated sensory environments, these retreats from technology exist to reintroduce awareness into everyday life and quiet hyper-stimulated minds.
Taking the Merchants Bank Building in Providence, Rhode Island, as a model location to demonstrate these concepts, this thesis demonstrates the power of mindfulness in everyday life. As a building that has historically worked to serve capitalistic and transactional goals at the juncture of downtown and major universities, the architectural interventions work to bring mindfulness to students who would otherwise pass unconsciously through this liminal space between academia and commerce.
Through framing and magnifying meaningful aspects of the local environment (e.g. human connections, high-rise silhouettes, bodies of water, natural and artificial light, earth, and the sky) while softening peripheral stimuli with architectural filters and barriers, these mindful exercises in observing and participating serve as powerful aids for achieving a healthier mind, body, and life. While existential threats loom in today's world, ranging from systemic inequalities and a worldwide pandemic to war abroad and global warming, the inward pursuit of mindfulness serves as an accessible yet imperative aid in healing not only individual minds and communities, but these large-scale issues.
Image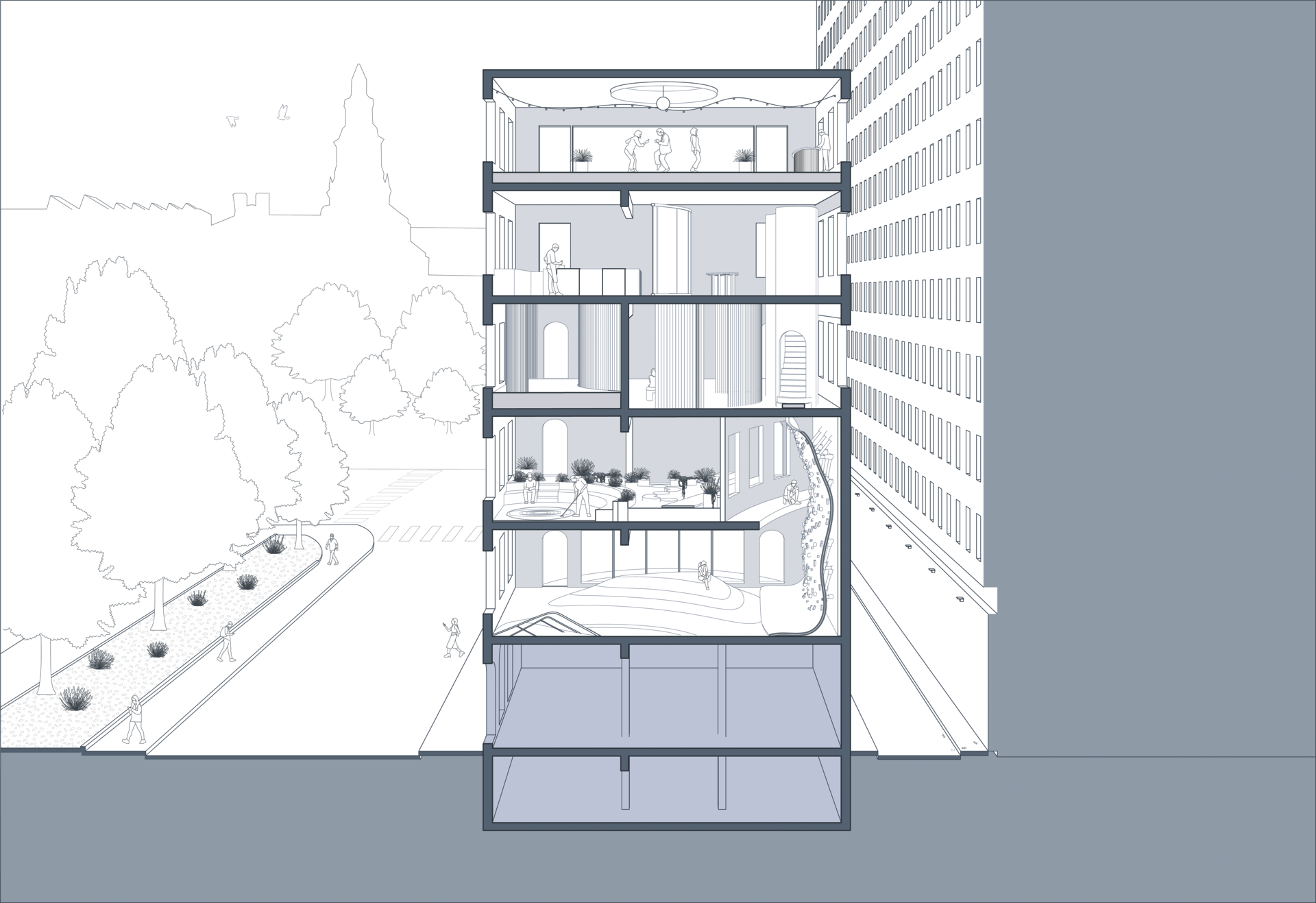 Intervention Overview: Exercises in Mindfulness
The proposed adaptive reuse intervention spans across floors two through six of the Merchants Bank Building, initially a financial center that is now occupied by private luxury apartments. As depicted above, a variety of analog architectural interventions (including a play floor of rolling hills and a rock climbing wall, sunken conversation pits, a meditation space, studio and cooking spaces, and a dance floor) work to bring mindfulness and stress reduction to a diverse body of students who would otherwise pass unconsciously through this liminal space between academia and commerce.
Image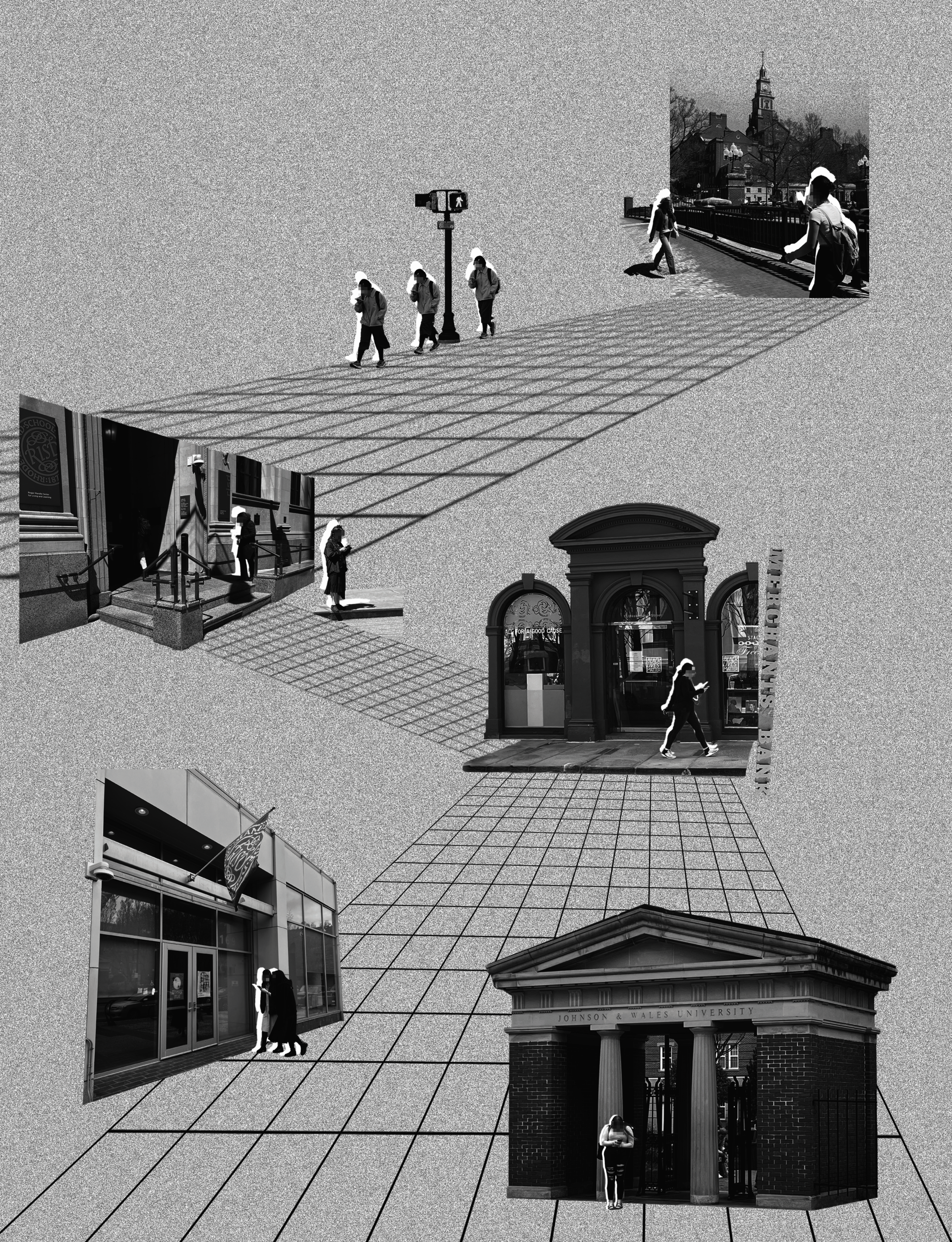 Re:Connection with Community
Planned as a community resource jointly-funded by Brown, Johnson & Wales, and RISD, the space would be free to all local students in need of improving mental health, regardless of age or socioeconomic background. In coming to the space to engage and observe, community members would be able to meaningfully connect with each other and the area's surroundings. The space would also directly support Stages of Freedom, the non-profit bookstore and African American museum on the building's first floor, by donating the site's suggested donations and bringing a greater awareness to the organization's mission.
Image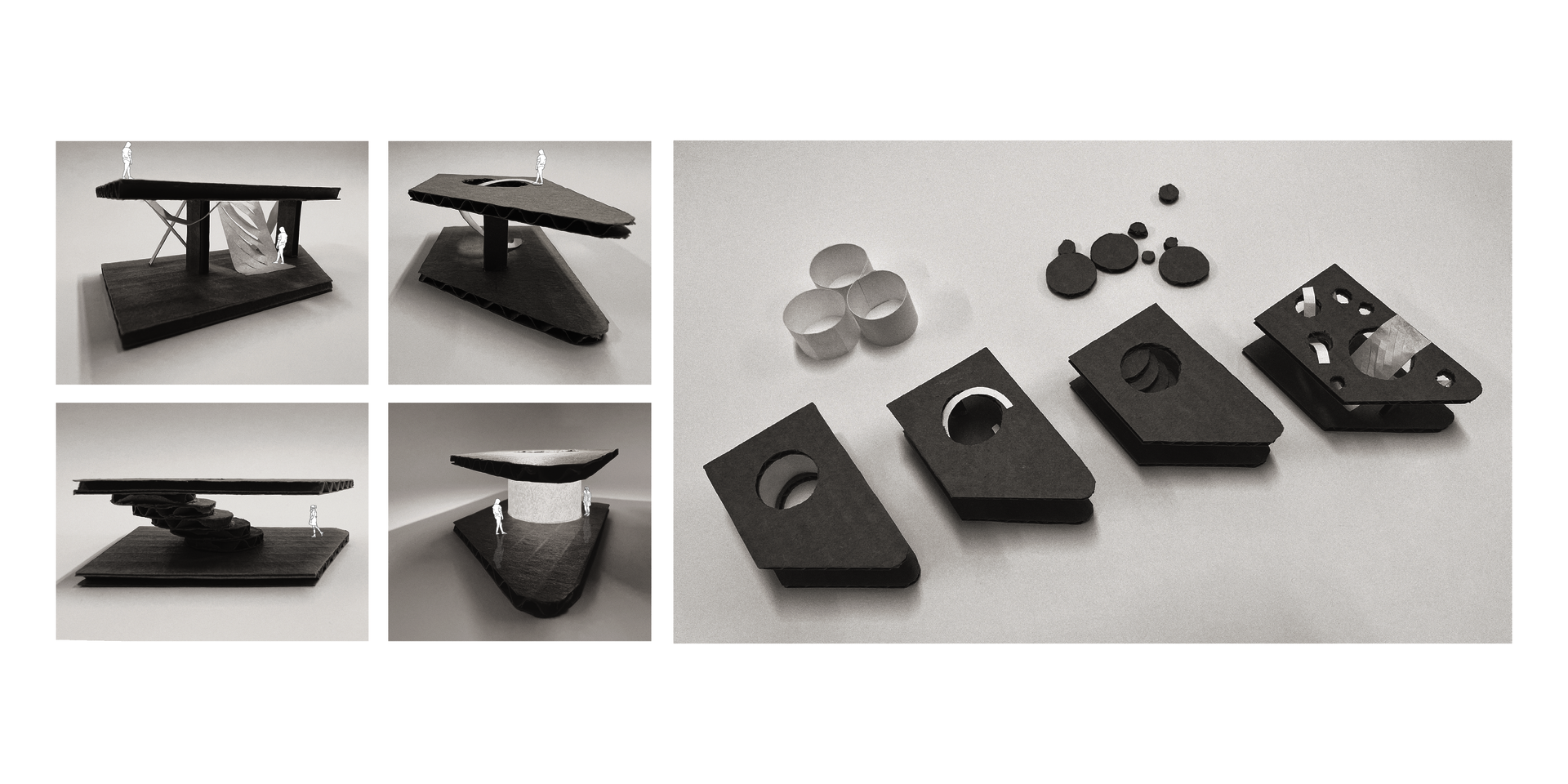 Sketch Models
1/16" = 1' - 0"
Image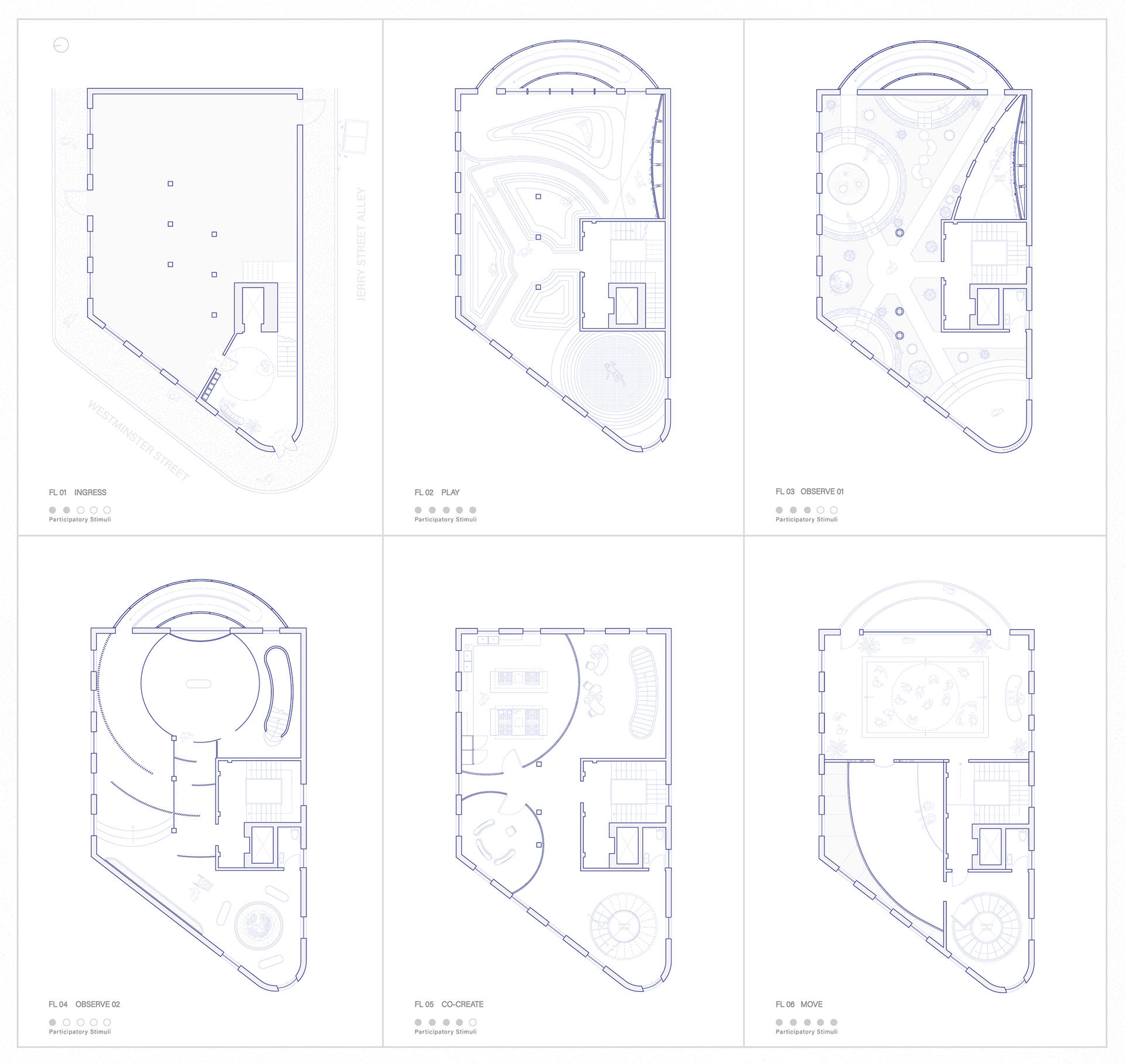 Design Strategy: Integrating Participatory and Observational Stimuli
Significant participatory stimuli is introduced on the initial "Play" floor so that visitors can easily be introduced to mindfulness. As visitors ascend, stimuli and circulation speed is gradually decreased so that focus is increasingly concentrated. Once the mind is calmed, participatory stimuli is reintroduced as the "Co-Create" and "Move" floors allow visitors to immerse themselves in activities within the space and beyond, freshly mindful of the inner self and external relationships.
---
---