Image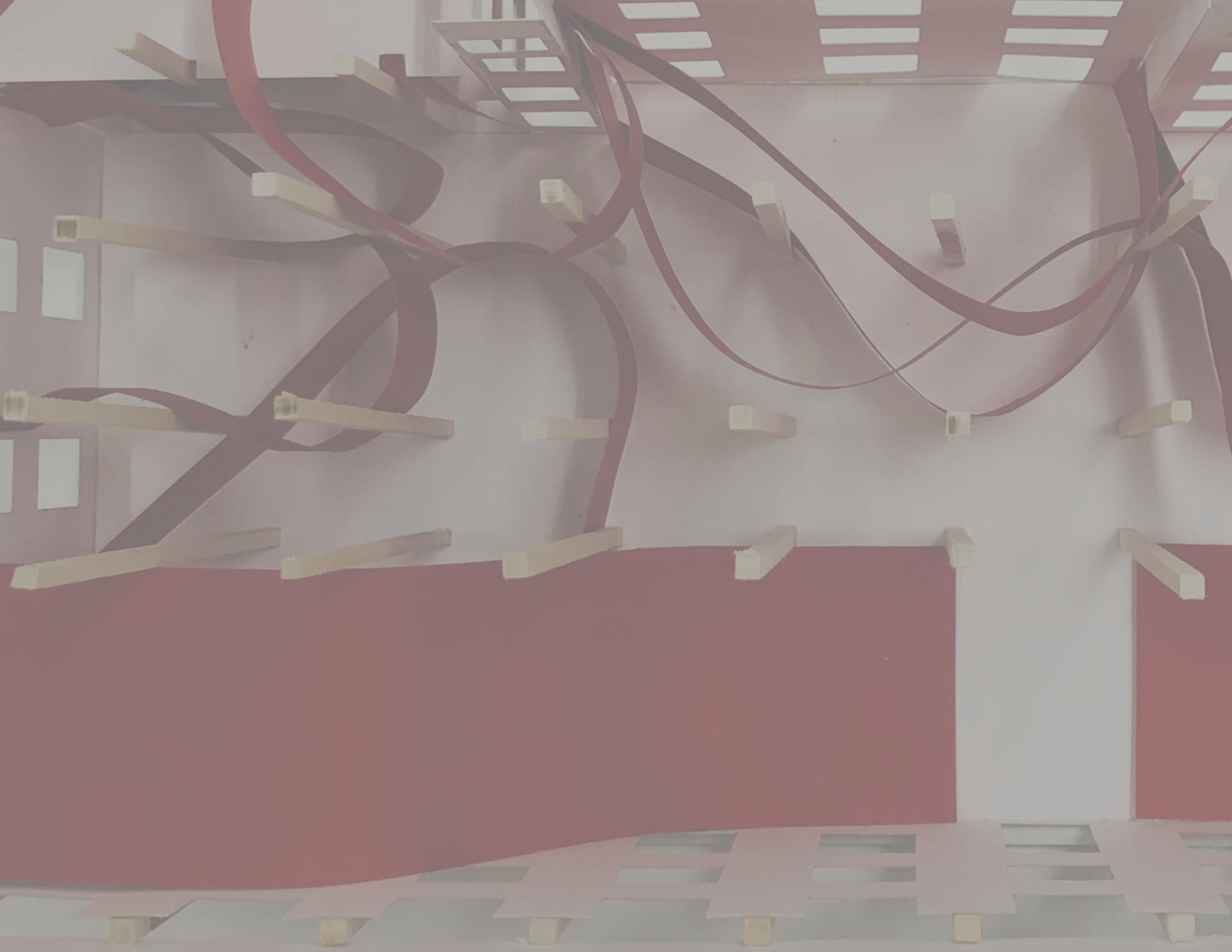 In China, professional survival in the years directly after college is especially difficult for young designers as it is a major challenge to gain the needed experience to transition smoothly from study into the early stages of their careers. In contrast, Chinese society nowadays increasingly values good design. However, in order for this to translate into more professional opportunities for young designers, greater public exposure to and understanding of the design profession is needed.
This thesis proposes a design incubator that bridges design school with professional practice by providing key facilities, space, and professional opportunities and community after graduation. A typical dormitory building near Nanjing University of the Arts will serve as the experimental site. The reimagined space will host designers from a variety of disciplines, offer mentorship and technical support. The incubator will also be public facing to serve as a hub for commercial opportunities and advocate for the role of high-quality design in society. Visitors will be able to visit the first floor of the building to engage with designers and their work by attending exhibitions, events, and interacting with their design work.
An effective incubator space needs to be conducive to promoting creativity and collaboration, aspects that traditional interior spaces often fall short on. This thesis proposes the use of biomorphic forms to transform stuffy, cube interiors into more dynamic spaces. By avoiding the use of hard angles, the goal is adaptable spaces that promote creative ideation, collaboration between designers and other professionals, and opportunities for networking. These biomorphic shapes take reference from the physics of bubbles and the circulatory system, are generated in response to the logics of the original building facade and loading columns, and are designed to be reconfigurable for multifunctional programs of use.
Image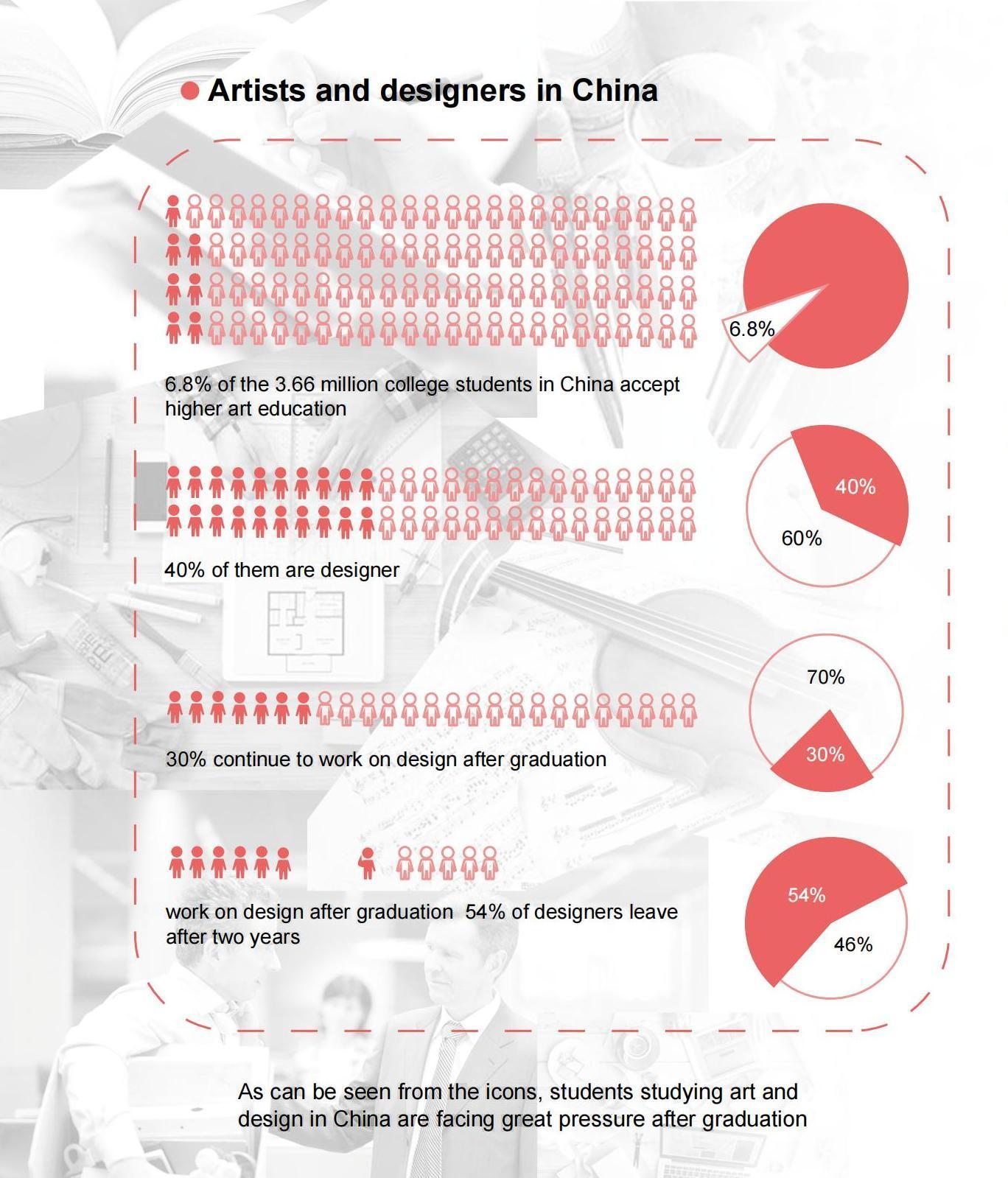 Current situation in China
Image

Image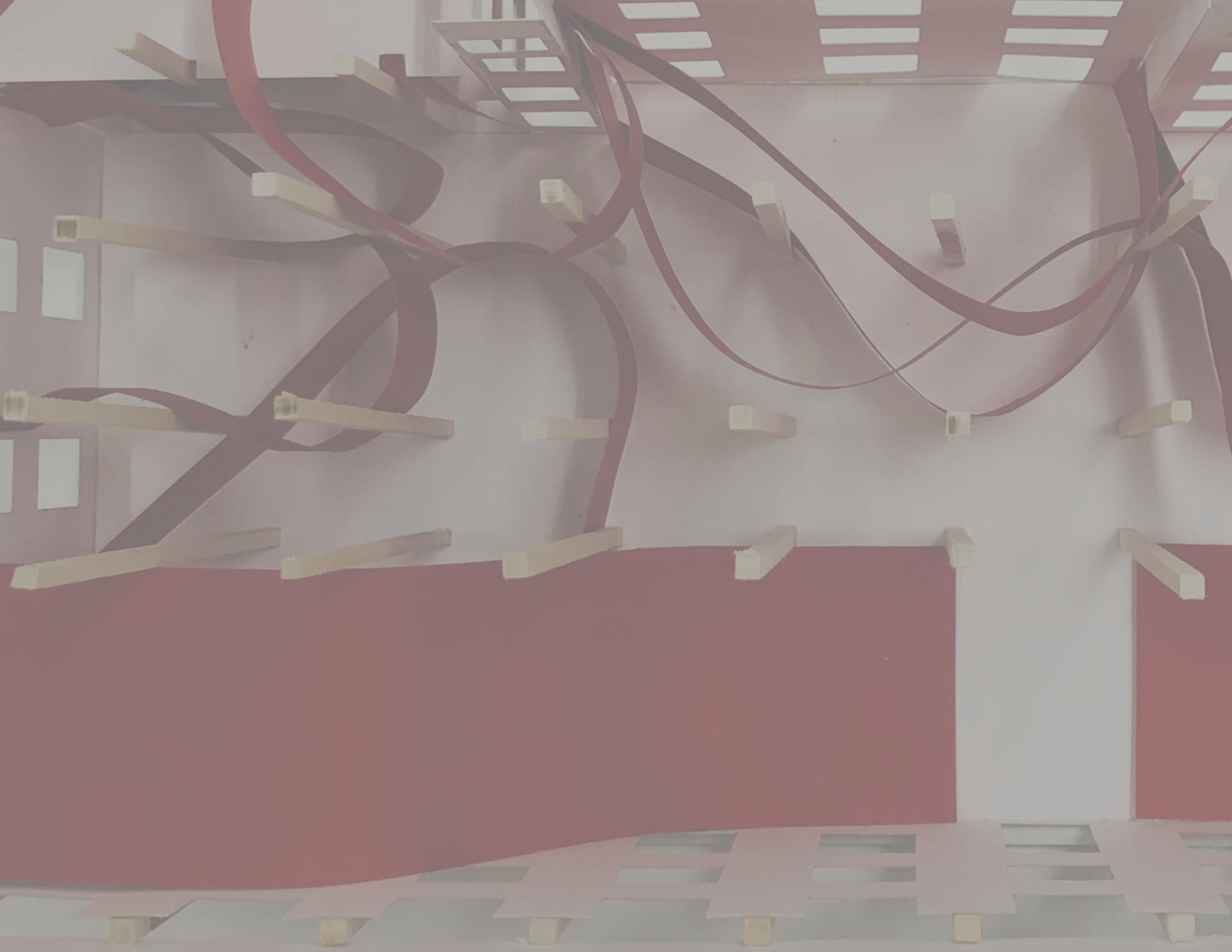 Image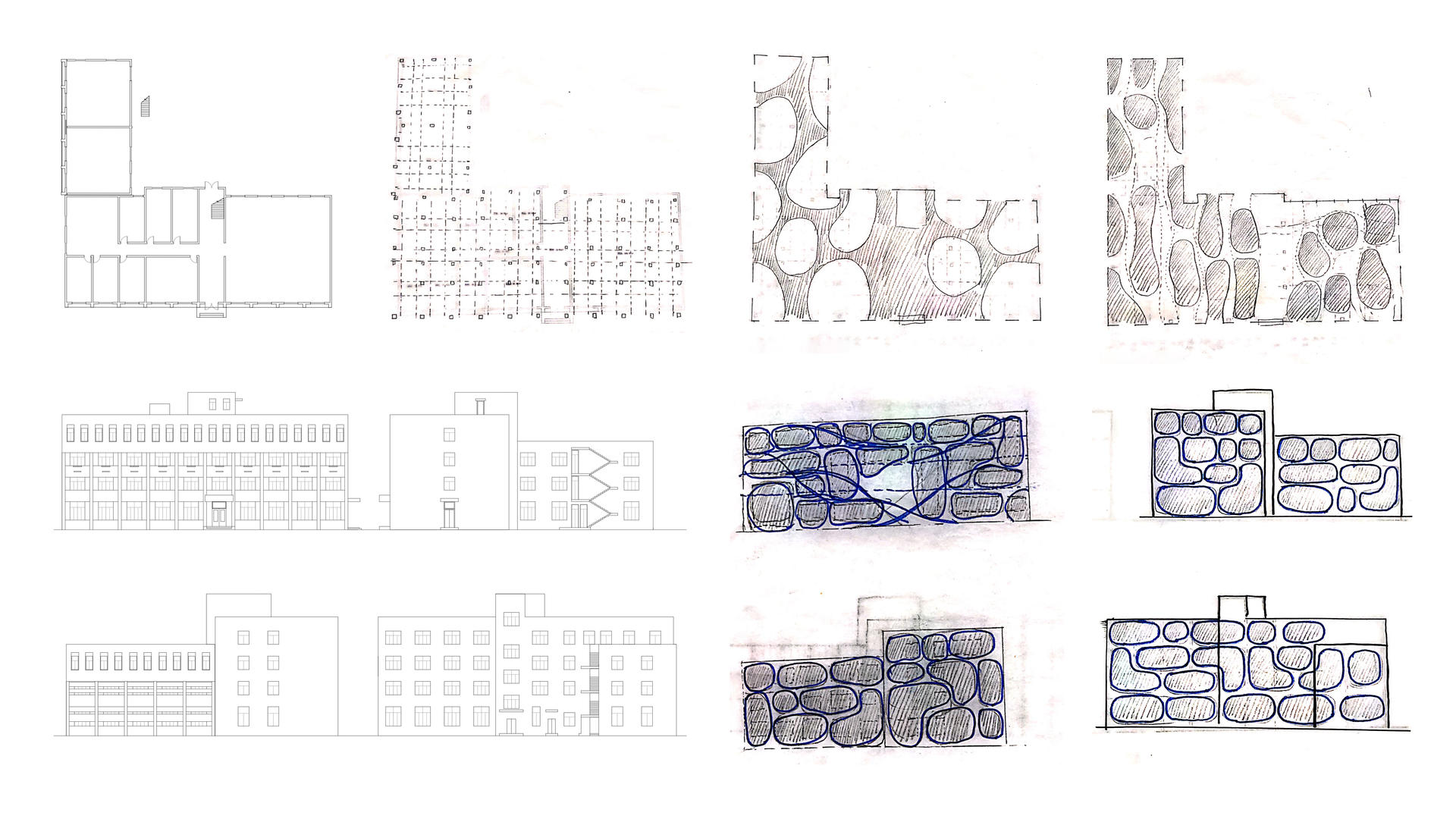 Image

---
---