The dominant housing models for aging in the United States displace and isolate those that they are meant to serve. The need for community is even more urgent among queer populations who have often been estranged from their relatives and rely on the support of a chosen family. A coliving housing model more closely meets the needs of aging queer populations, ecouraging community building and allowing for independence into older age.
What does it mean to age well? How can design encourage community? This thesis responds to these fundamental questions, proposing a cohousing community for queer retirees as an alternative to conventional housing models. Queer people are well practiced in the act of community building. Many among this demographic have experienced discrimination and isolation, and have had to fight even for their right to exist within certain spaces. This thesis carves out an ecosystem for belonging, using a retired cruise ship as site for this community, offering both poetic and practical resonance with its intended residents.
Queer communities often exist in coastal areas with real estate costs that exclude all but the most wealthy. Placing this community on a semi-permanently docked, decommissioned cruise ship addresses the practical problem of land prices by avoiding land altogether. The community is designed to be economically inclusive, providing affordable housing to residents of diverse socioeconomic backgrounds. Providing a new use for a vessel with fading relevance also resonates with the aim of designing a community that unites, engages, and enlivens a group that society might otherwise nudge toward the margins.
Design interventions counter the inherent hardness of the ship itself with a softness in terms of form, material, and flexibility of use. Strategically removing partitions within the ship allows for a gradient of private to public spaces, with more intimate lounge spaces for interaction among smaller groups along with larger gathering spaces.
The proposed design docks the ship within Provincetown Harbor, in close proximity to one of the most established queer communities in the United States. With a close connection to the ship's adjoining dock, which houses program elements open to the public, the design integrates a point of connection with the land and reaches toward a wider community.
This thesis attempts to reframe obsolescence by reclaiming a vessel in disuse for a group so often relegated to society's margins.
Image

Image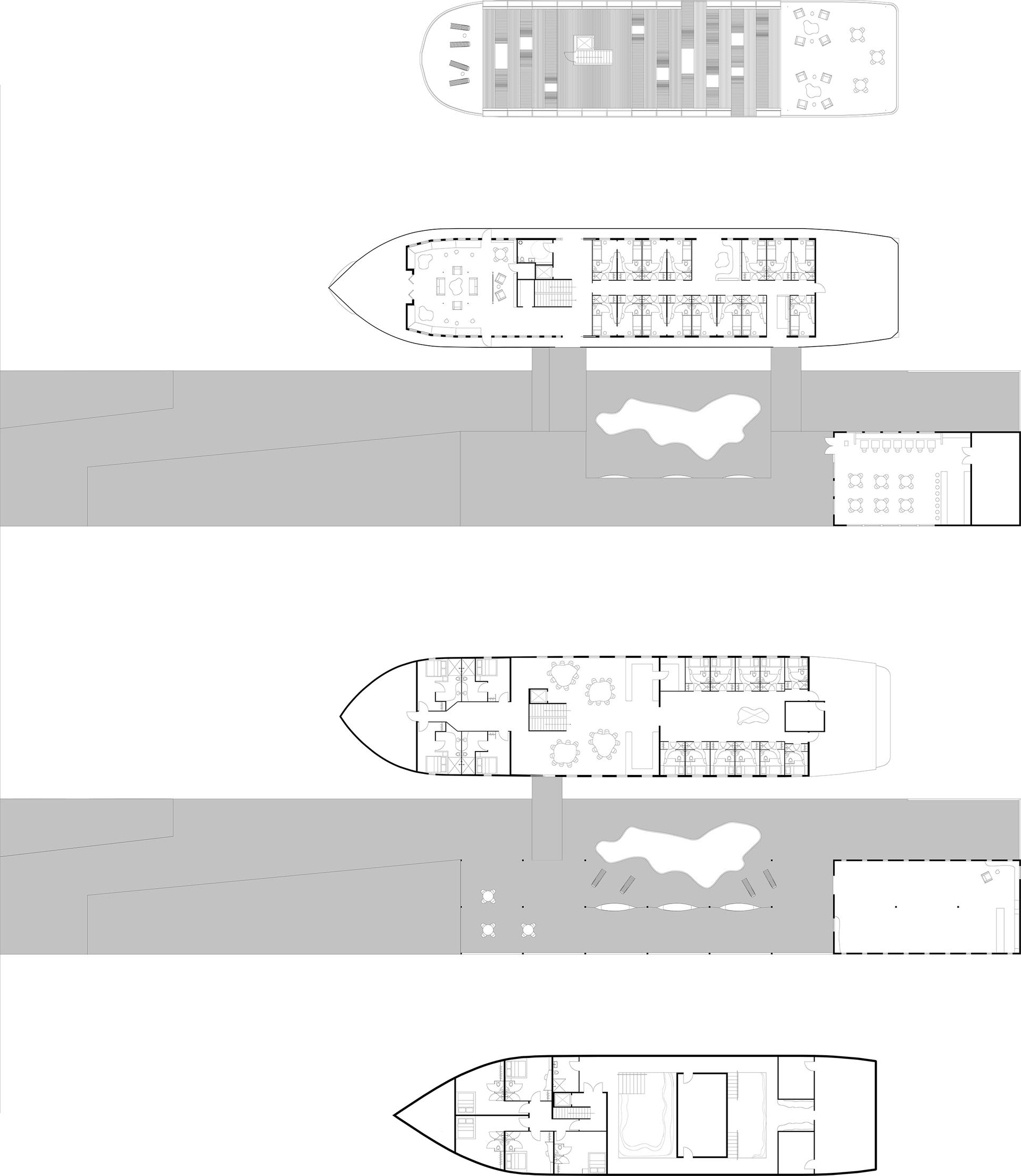 Image

Image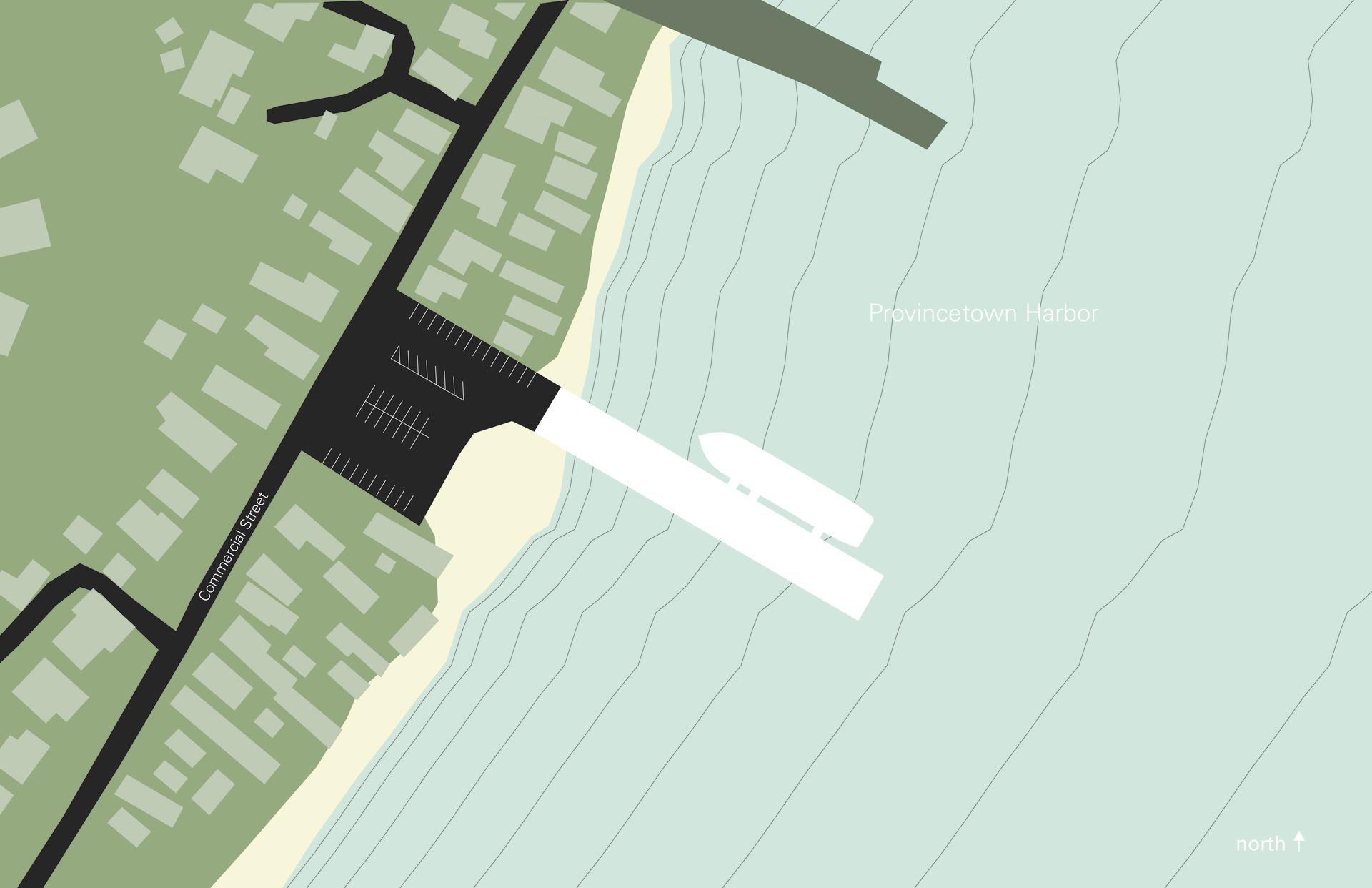 ---
---