Christina Koutsoukou
The Symbiosis of Gender-Inclusive Design with the City Character
This thesis examines urban design practices in cities with long history, vibrant social cultures and complex cultural dynamics. Using Thessaloniki as a case study, it focuses on negative gendered experiences caused by some of these local cultural norms. 
The study aims to understand and reveal to what extent these elements have shaped and reinforced experiences in the public realm, in order to propose more gender-inclusive approaches that can sustainably coexist with the city's features forming its vibrant public life.
The research involves an analysis of the city's built environment followed by a close investigation of the ways the city operates that offer an insight into the character of urban life and the social dynamics. Additionally, it includes documentation of the findings from research and observation, that was synthesized into a field guide providing ways for people to read the city, as well as proposing design typologies that address the issue.  
Image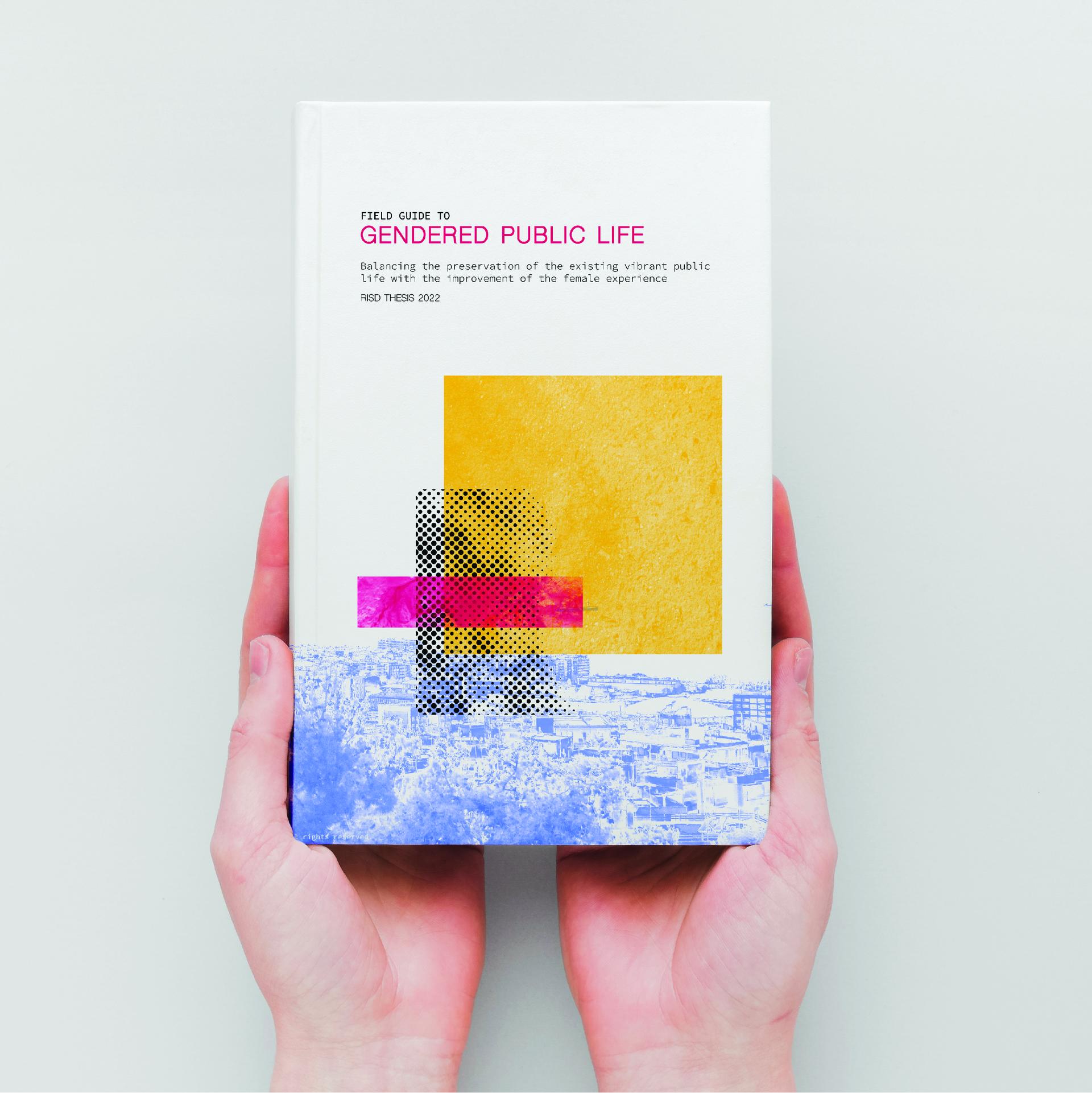 FIELD GUIDE TO GENDERED PUBLIC LIFE
Balancing the preservation of the vibrant public life with the improvement of female experience.
Image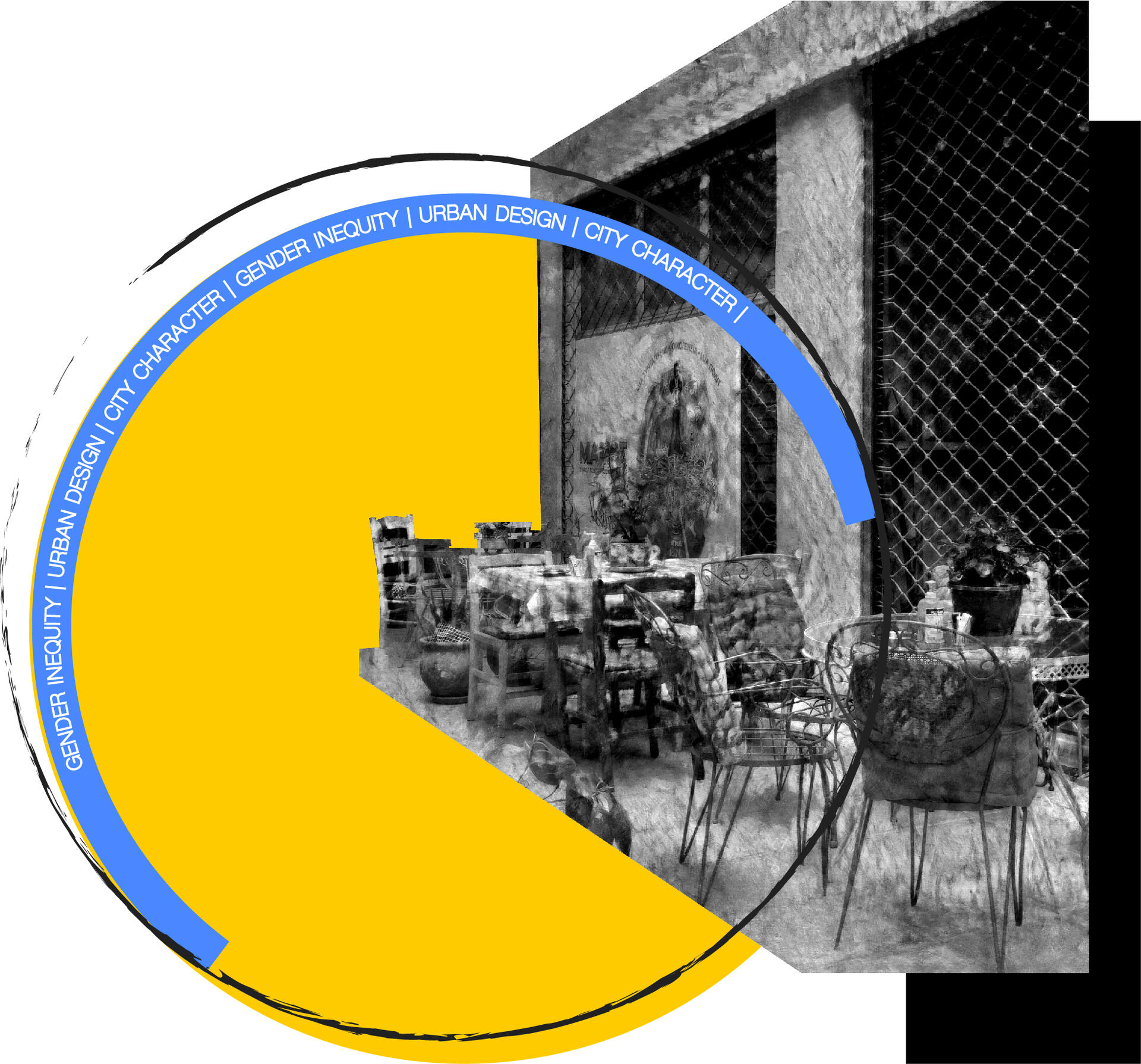 THESIS DIAGRAM
A diagram describing the three core themes of the thesis.
Image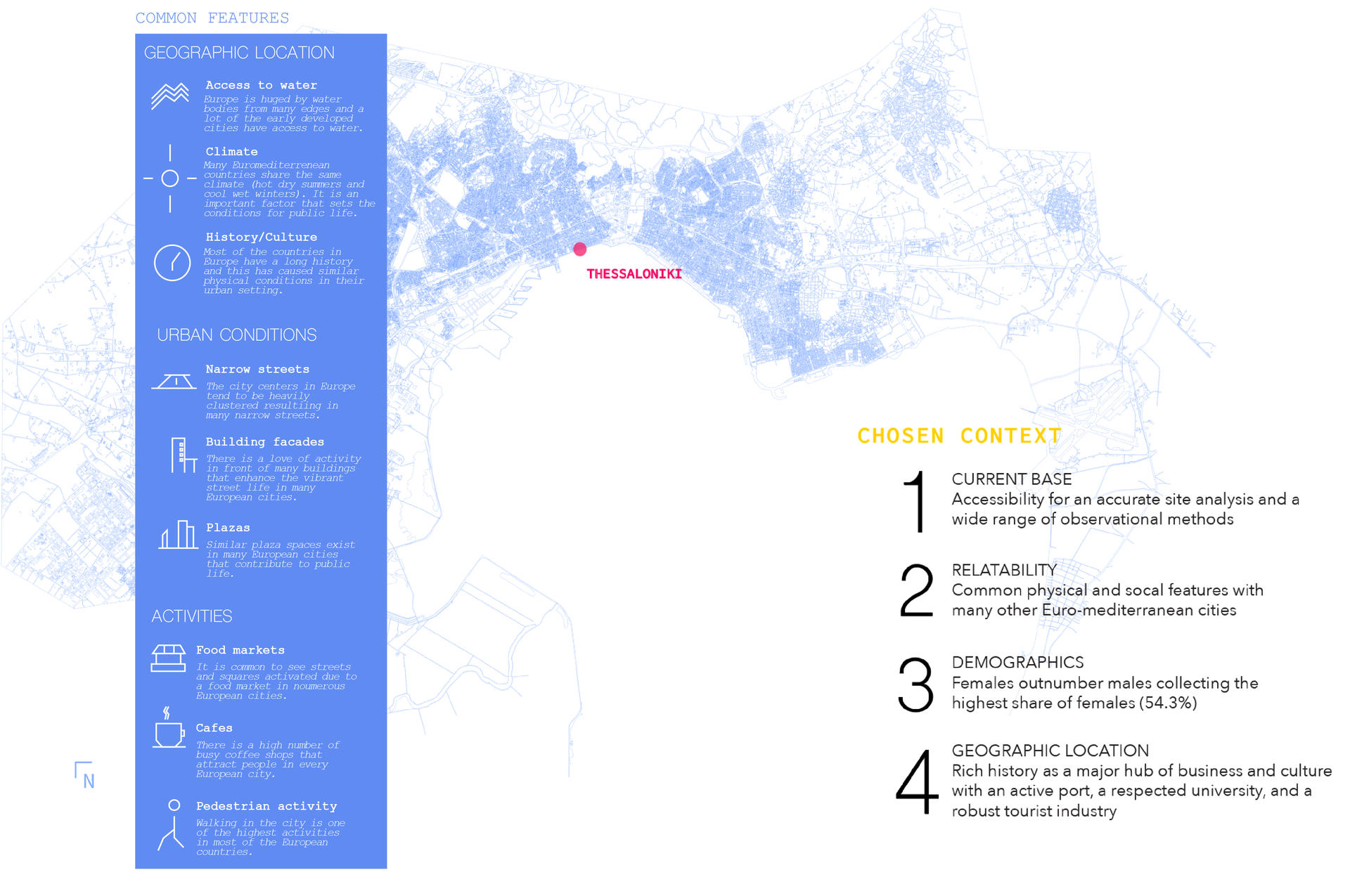 GEOGRAPHIC CONTEXT
Using Thessaloniki city as a case study, due to the levels of relatability with other European countries.
Image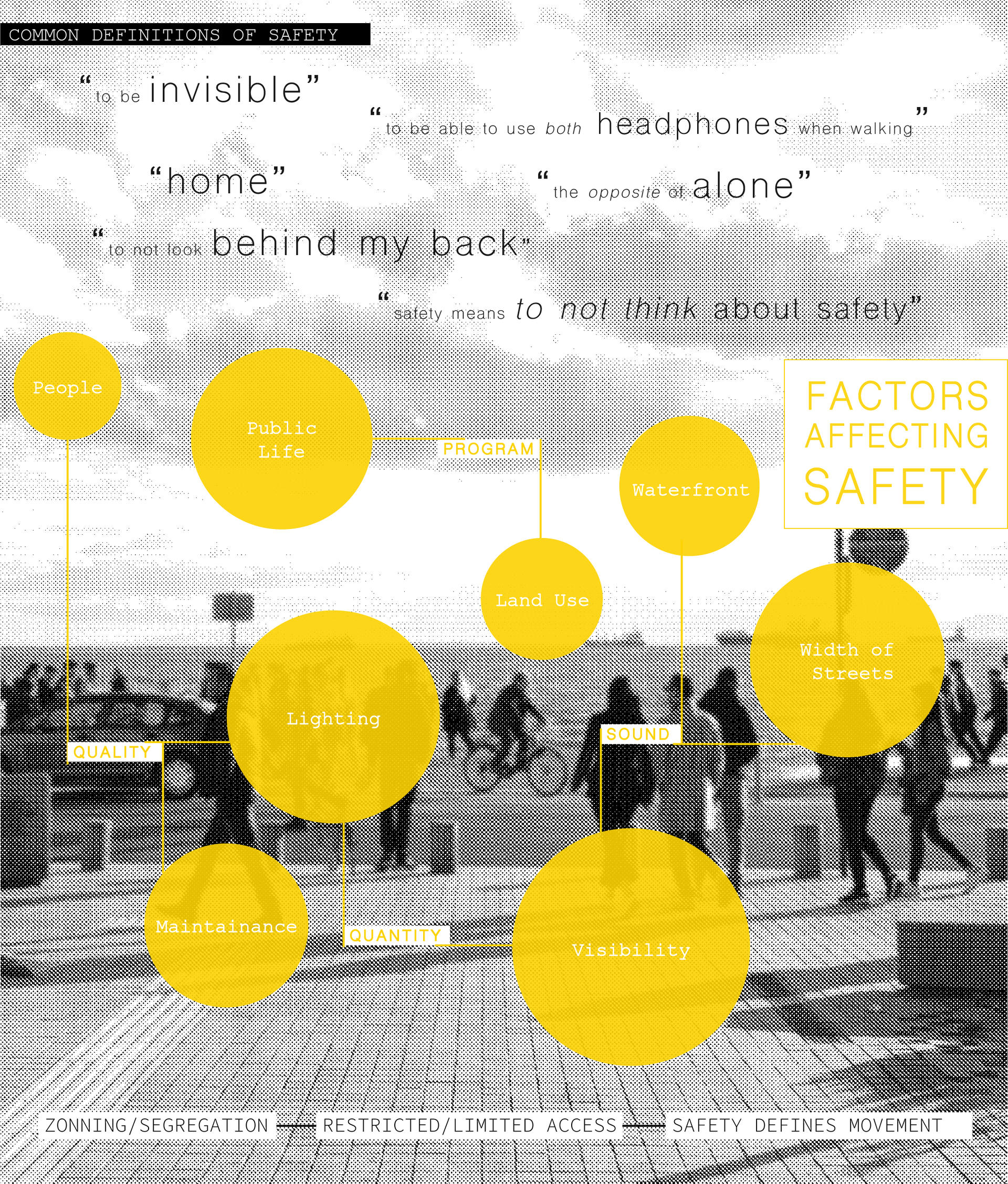 THE CITIZENS' VOICE
Diagram showing the emerging themes and key concepts derived from a set of formal and informal interviews. The people interviewed were women and other people from the discipline of urban planning and landscape architecture that had knowledge on the city's dynamics.
Image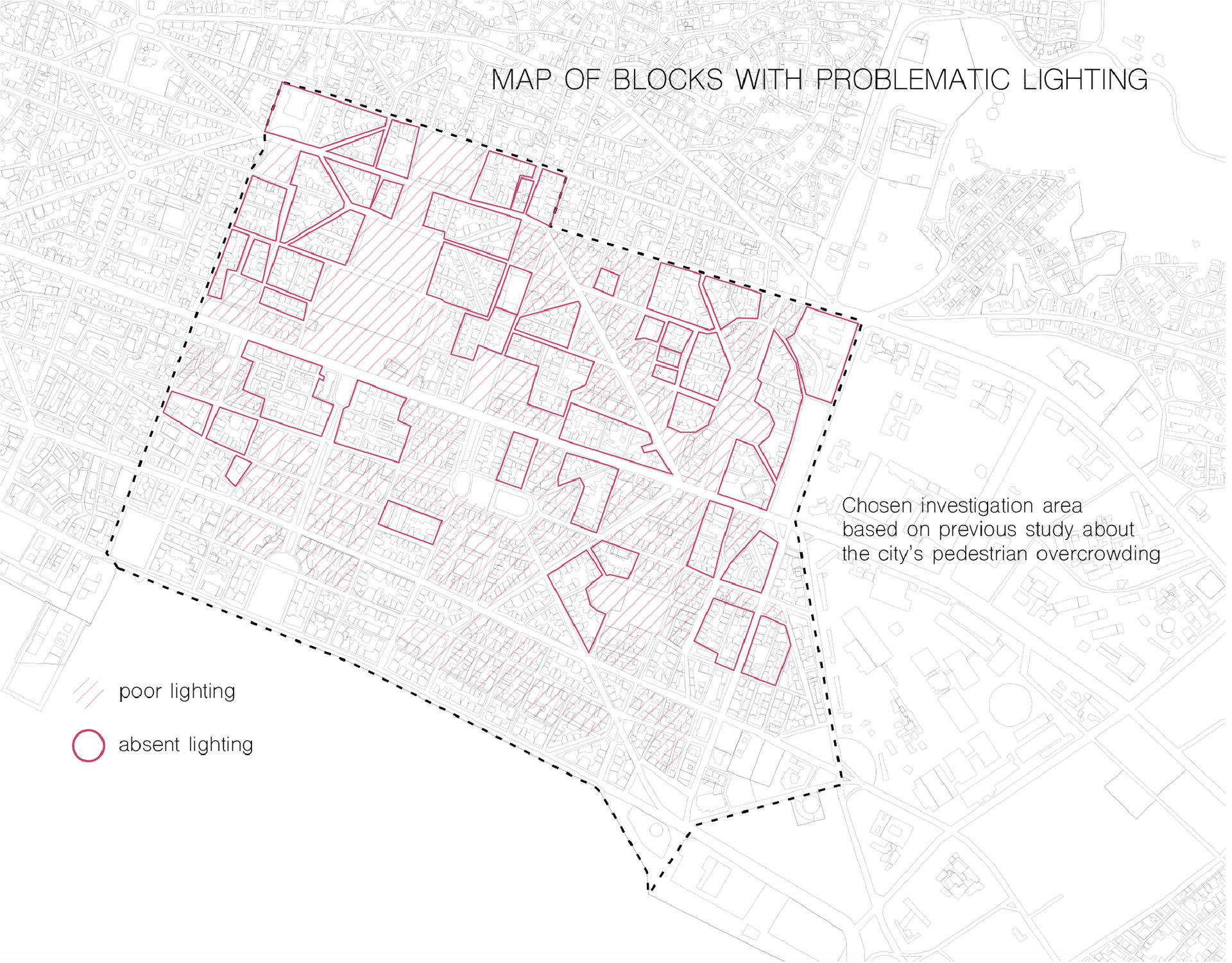 MAP I: Lighting
Mapping showing areas with lacking lighting
---
---