Image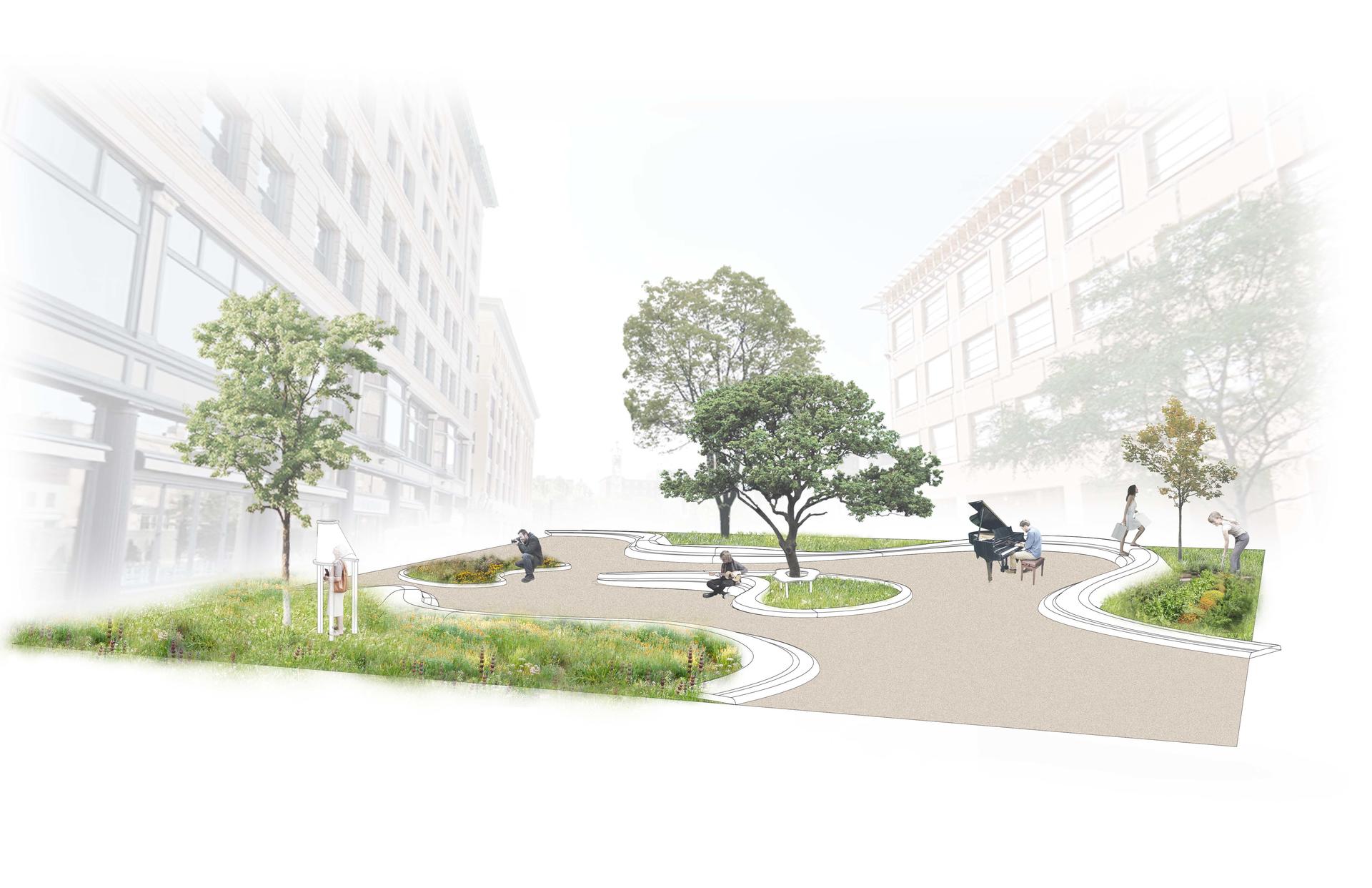 Emotional experience: an exploration of reestablish the connection with nature through street tree plan in Providence, RI 
This thesis explores the causes of the unprecedented disconnection of humans from nature experienced in modern society. To improve this disconnect, this proposal seeks to place the street tree at the intersection of nature and culture through urban installations that intensify urban sensory experiences. By strengthening human sensory perception, promoting stewardship through diverse participatory planting plans, enabling urban 'foraging,' creating community-led and household maintenance regimes, the street tree installations will increase public health outcomes and create environmental agency within the public realm. I sincerely believe that the ultimate mission of landscape architecture lies in encouraging a healthy, poetic, and joyful life that we deserve to live in, and I think that creative street tree design can accomplish this!
Image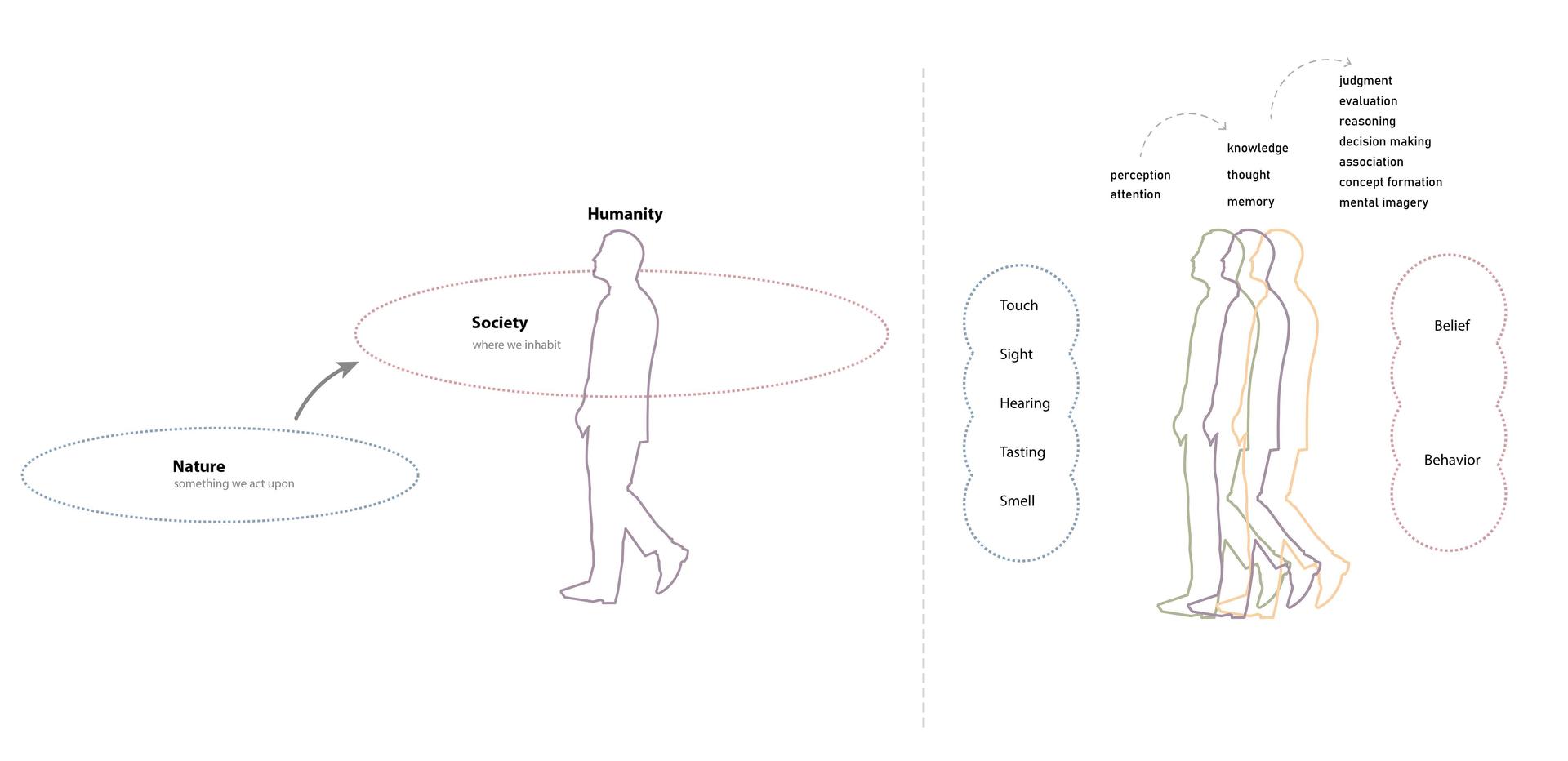 The stage setting for capitalism and the theory of cognition 
The way we perceive the world around us decides our beliefs and behaviors. Compared to ancient times, accumulated intelligence and knowledge made our life easier in the wild. But as a cost, anthropogenic factors are now the dominant contributor to changing ecosystems. Traditional understanding of our position in the world as well as the way that we perceive nature is changing. In an era where it is normal for people to dwell in the artificial system, it is hard to recenter their attention back to the natural system.
Image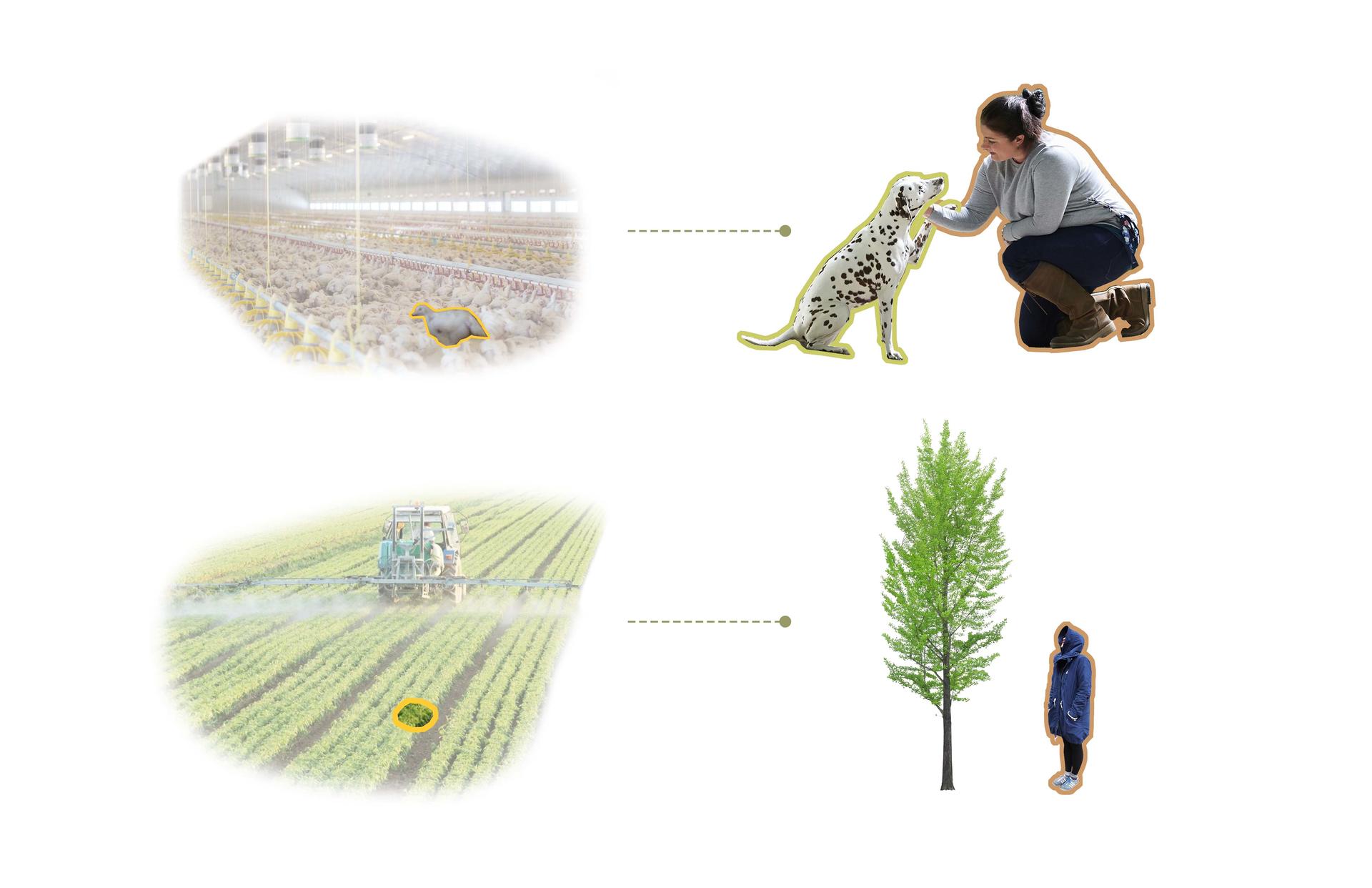 Thesis question
Thesis question: How to use street trees as the in-between space of wilderness and urban life to evoke an intimate connection and break the dualism of nature and culture? Imagine the many different relationships you have with a chick in the farm and with the pet dog who is a beloved family member.What if we transfer that type of intimacy into the design of street trees plans? 
Image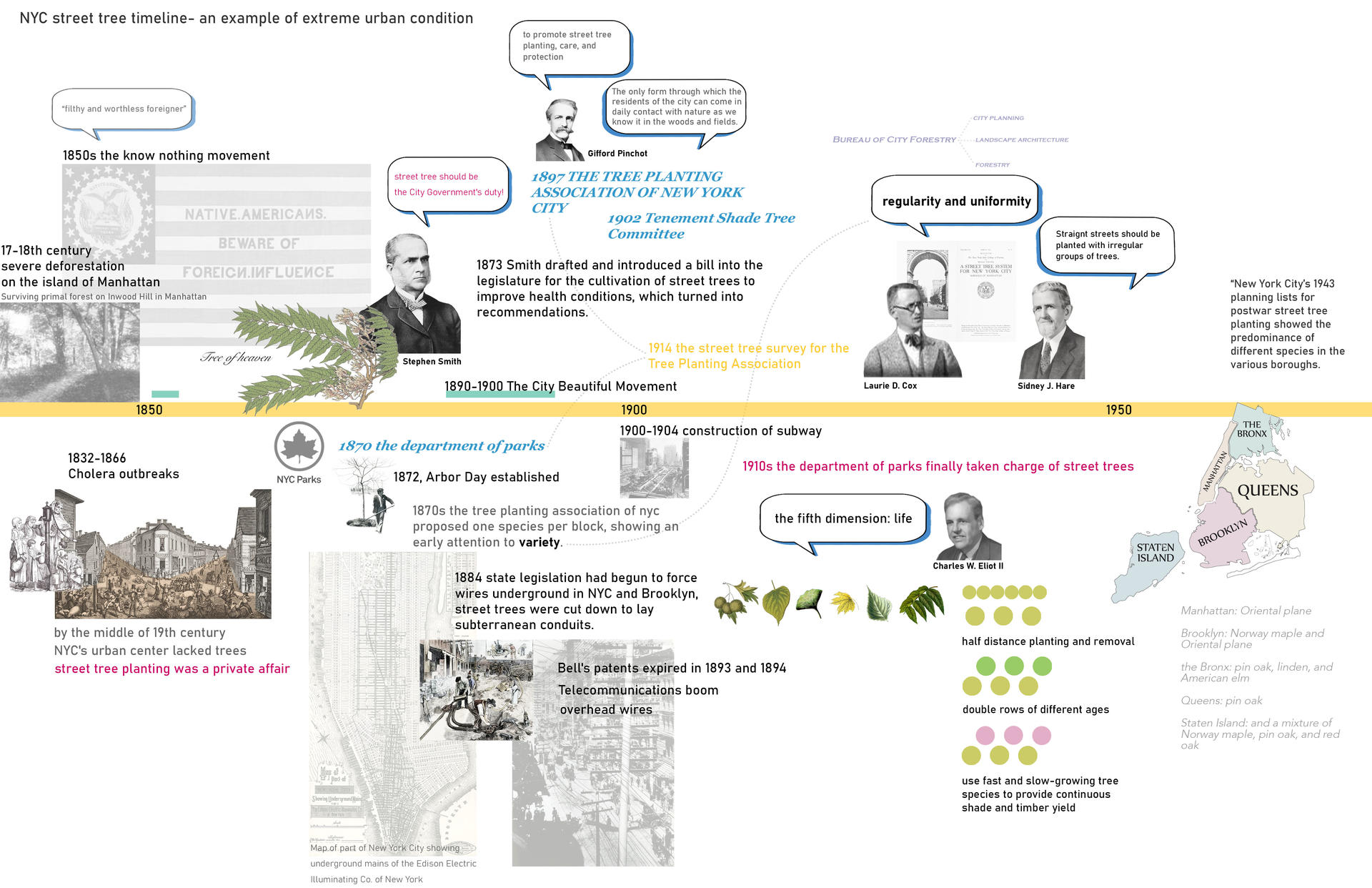 NYC street tree timeline_ an example of extreme urban condition
The timeline is showing the whole process of how street trees have become an important part of city planning and how theories of street planting evolve through time.
Image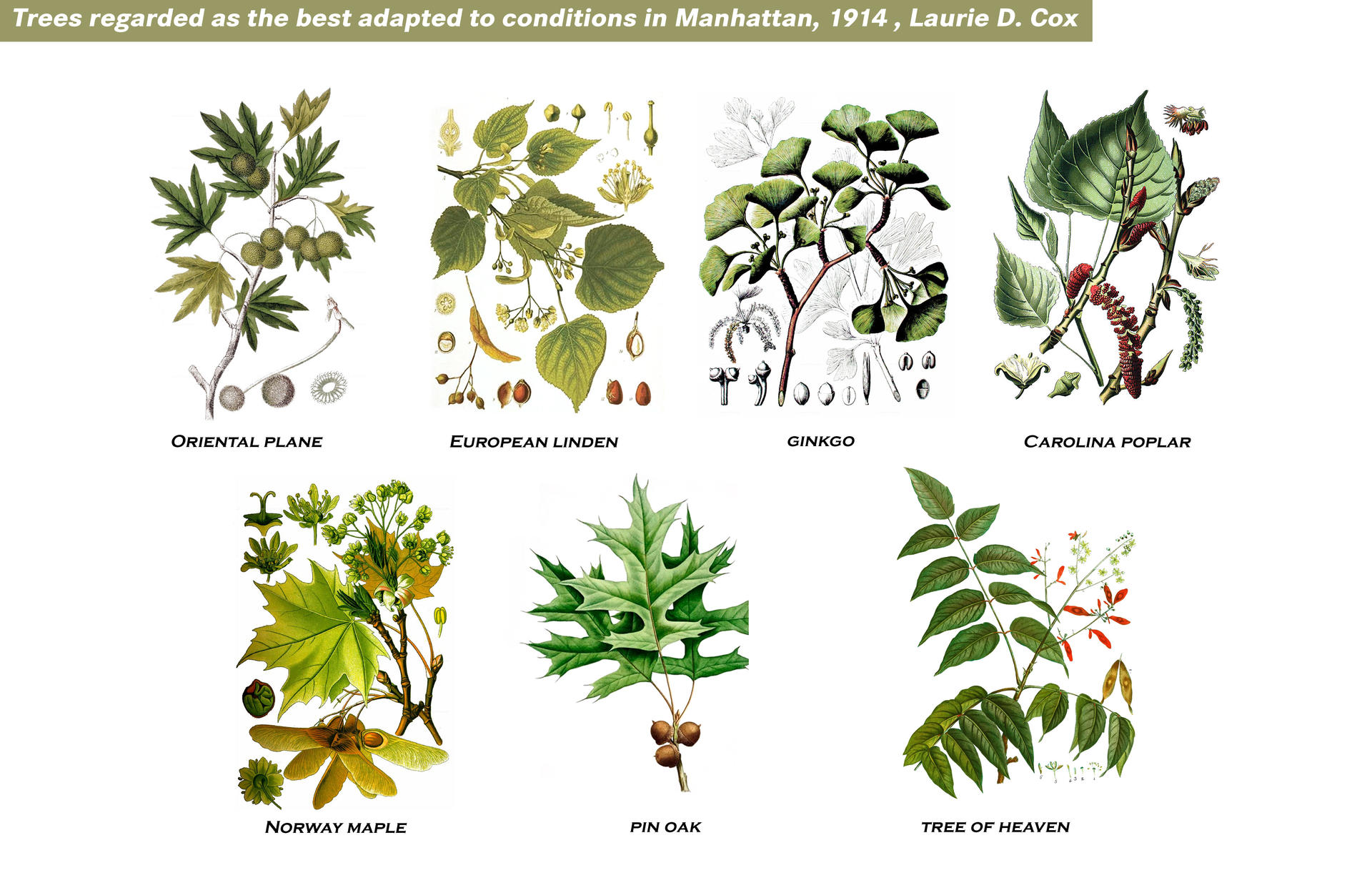 Trees regarded as the best adapted to conditions in Manhattan, 1914
The species recommended back in 1914 are still commonly seen in our cities. 
Image
---
---