Image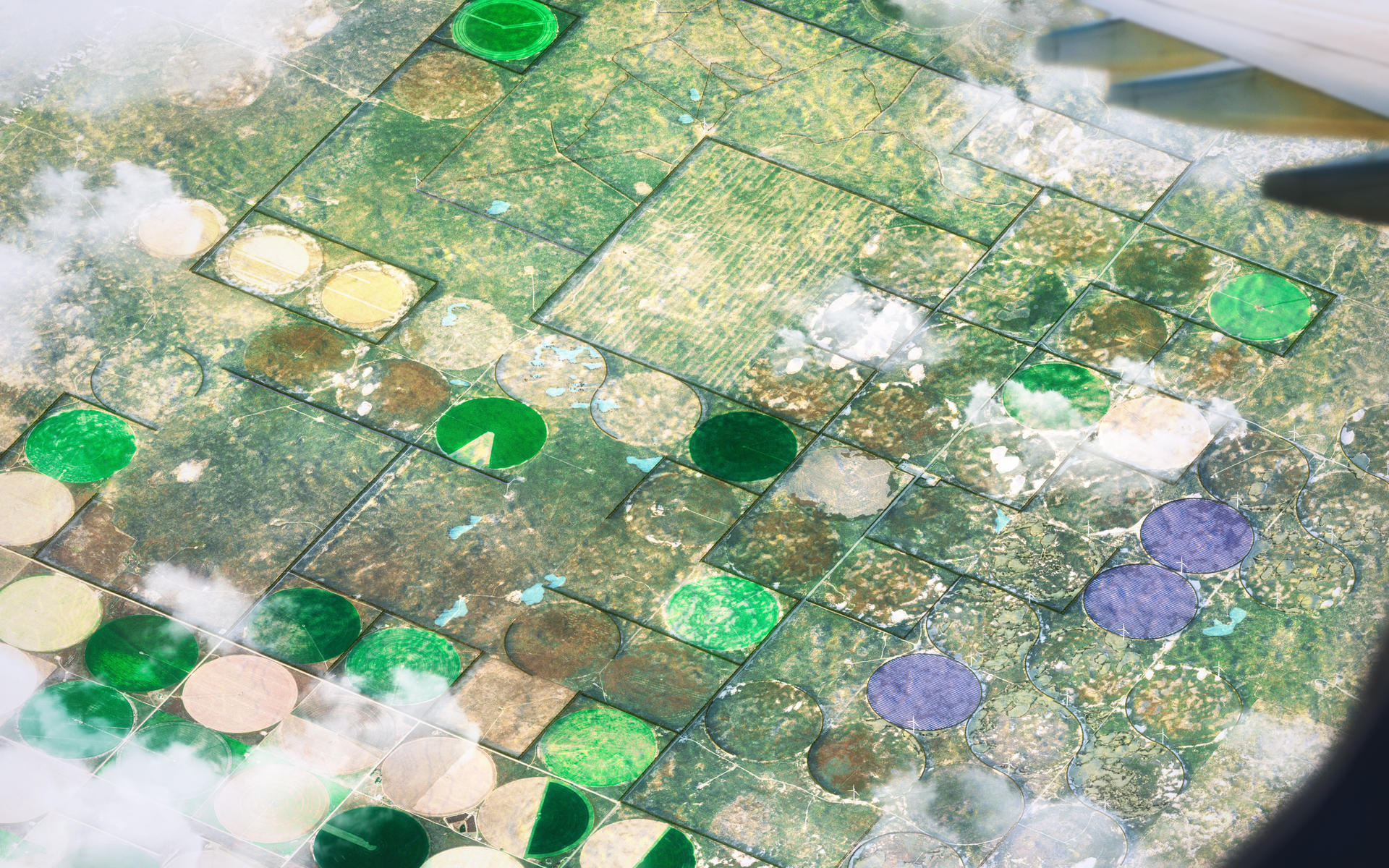 The Future of High Plains Aquifer: Addressing The Potential Desertification In The Great Plains
The High Plains (Ogallala) Aquifer has declined significantly as water continues to be pumped to irrigate crops. Reports and scientists estimate that the aquifer will dry in 30 years. The past century of extractive pumping coupled with climate change and extreme weather lead to great unpredictability and uncertainty about the future of the landscapes of the high plains. The Dust Bowl of the 1930s is an example of a man-made catastrophe that resulted from the mismanagement of the agricultural landscape. The Shelterbelt Project, proposed as part of the New Deal in 1935, did not directly protect the dust bowl core zone, and most of the shelterbelt areas have been degraded or removed as they are aging or conflict with center pivot irrigation.
This thesis aims to learn from the past to preempt a landscape crisis as the Ogallala aquifer dries up and farmland is no longer able to be irrigated at the rate it has been for the past century. The design of multi-functional windbreaks, and regenerative agriculture through planned grazing rotation are proposed. This model will reduce the underground water usage, restore the prairie ecology, increase biodiversity, help reduce potential desertification, and provide a series of social activities to maintain the economic and social viability of this landscape while restoring the prairie. 
Image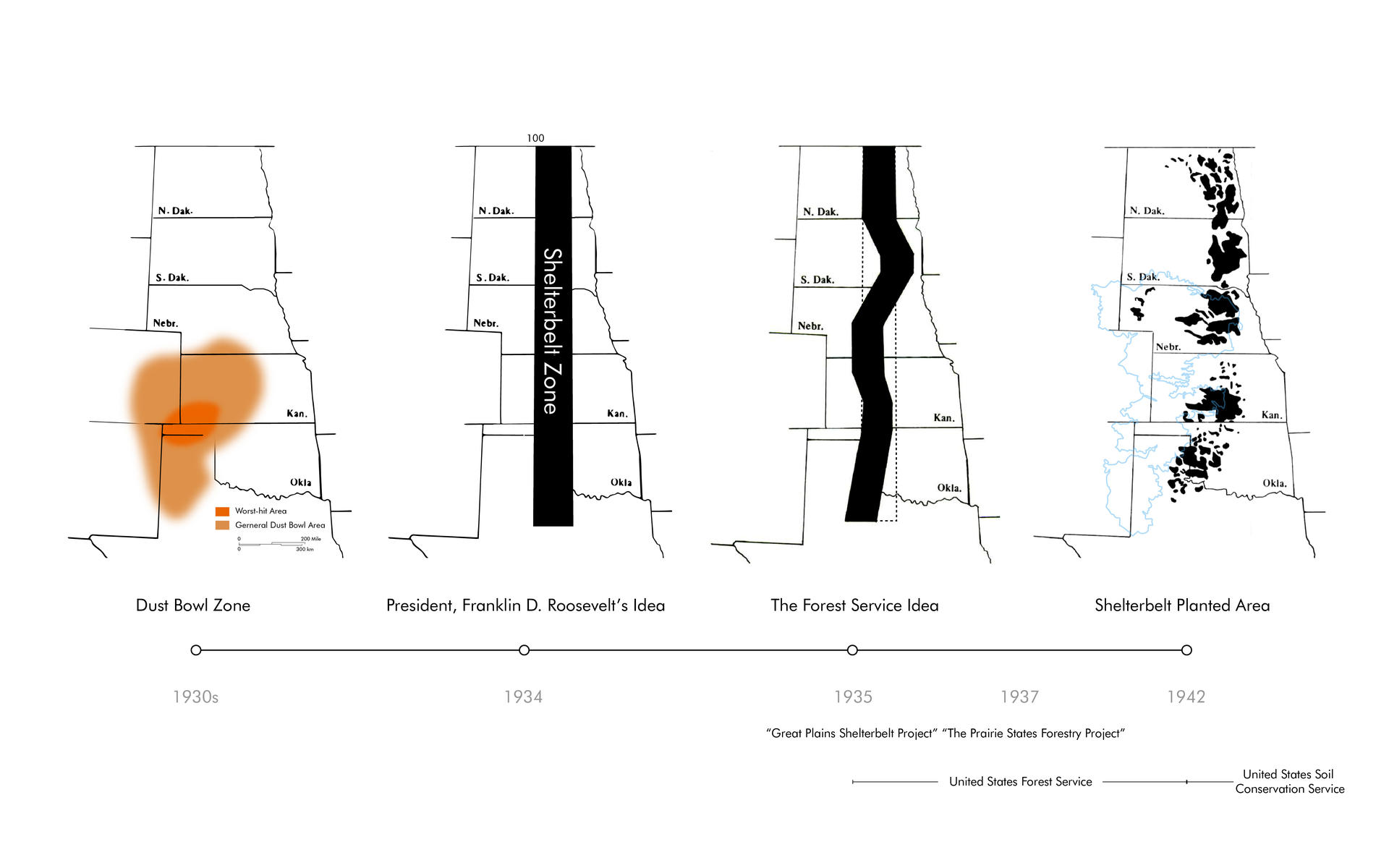 The Dust Bowl 1930s History And The Shelterbelt Project
Digital
2022
After the Dust Bowl and the Great Depression, President Franklin D. Roosevelt came out with the Shelterbelt idea, but the shelterbelt being planted was not able to protect the High Plains Aquifer dust bowl area.
Image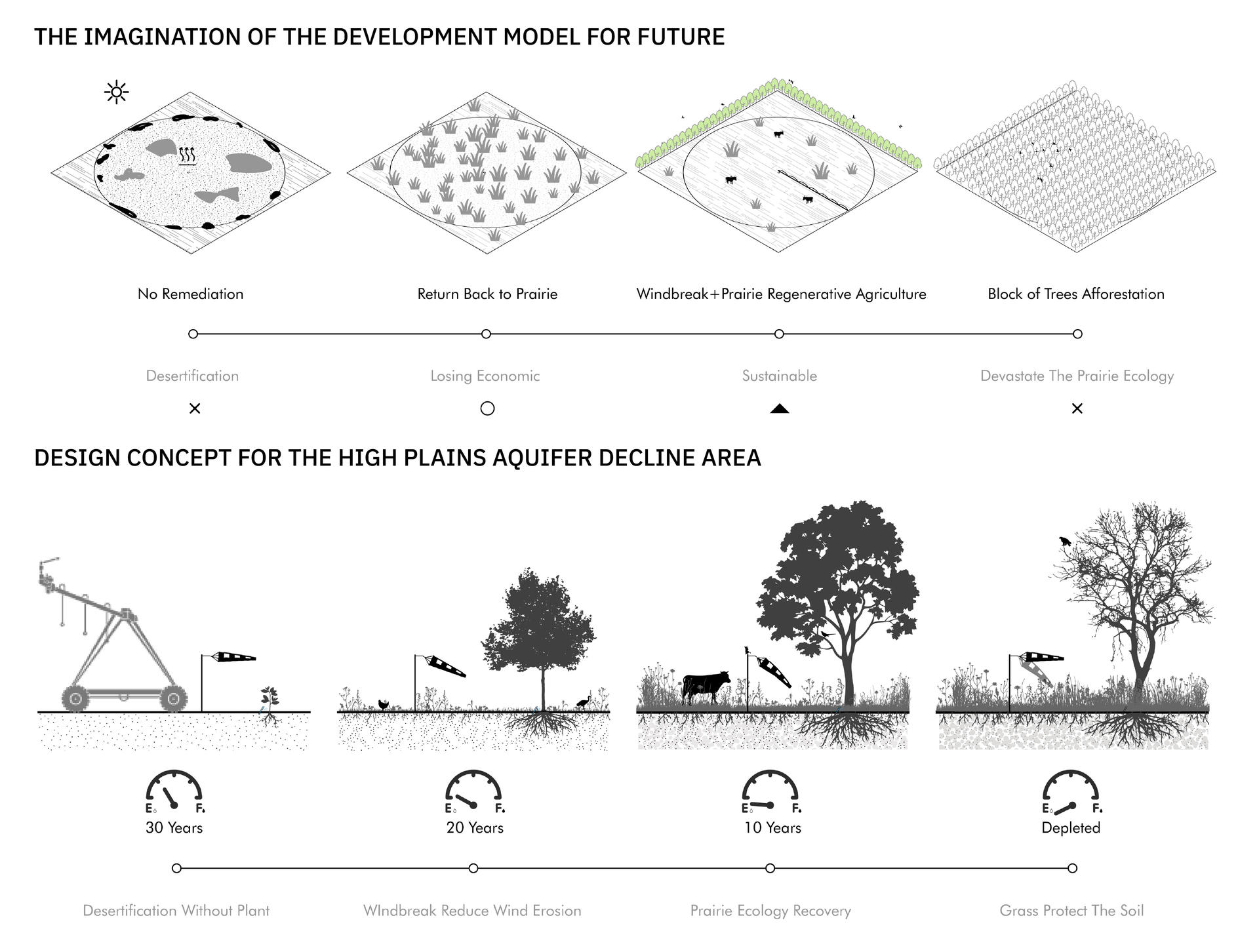 The imagination of the Development Model for Future and Design Concept
Digital
2022
Some thinking for the High Plains Aquifer in 2050: With no remediation, the land will soon degrade and start desertification. To return to the prairie, the land will lose its original economy. Planting it with blocks of trees is hard to maintain and will wipe out its existing ecology. The windbreak+Prairie Regenerative Agriculture mode I am proposing will protect the land and provide a sustainable future. The concept is to start using the remaining underground water to plant trees. The tree will grow up to protect the land as the aquifer depleted.
Image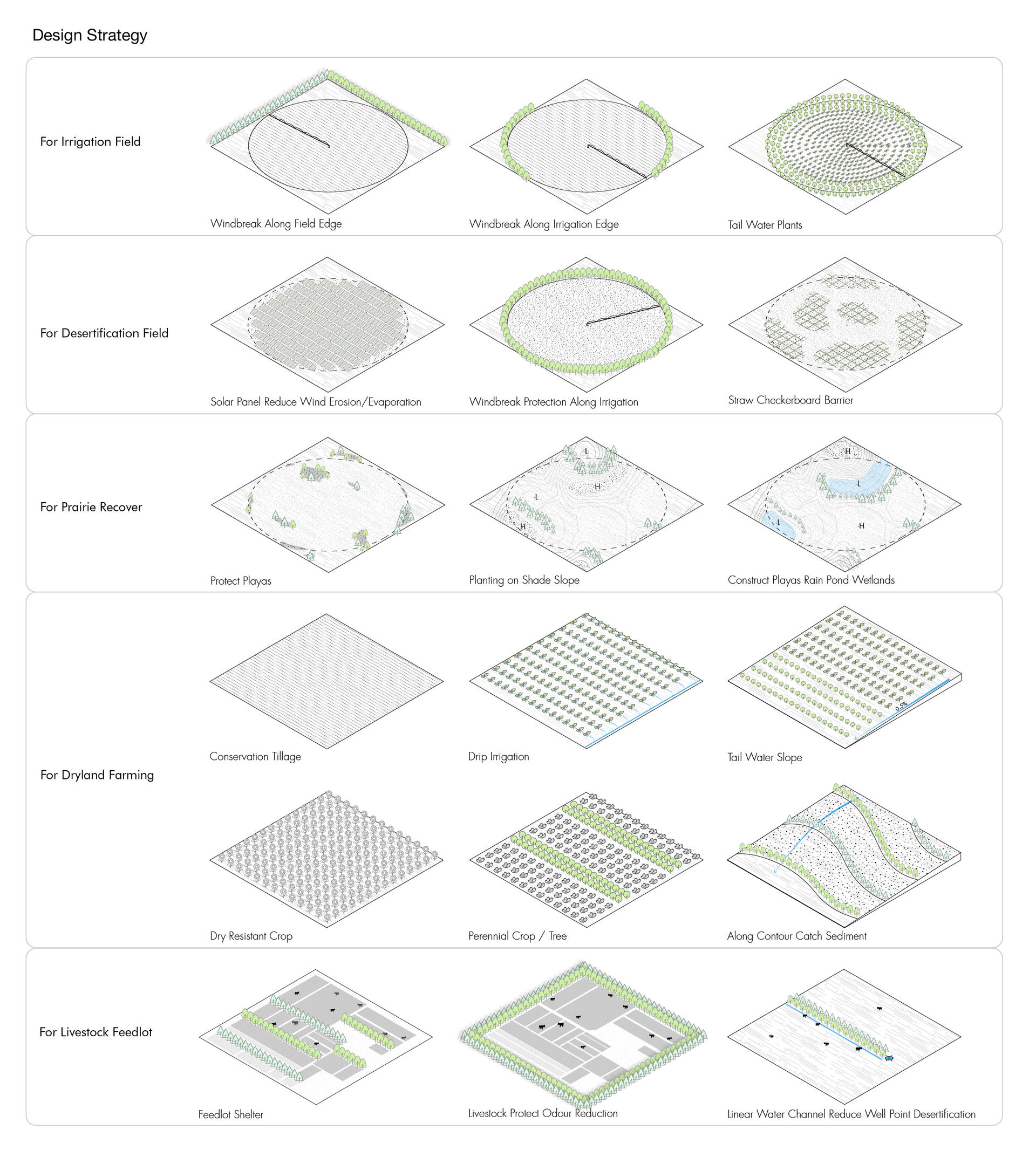 Proposal Windbreak Planting Strategy
Digital
2022
Different windbreak planting strategies for the different land conditions.
Image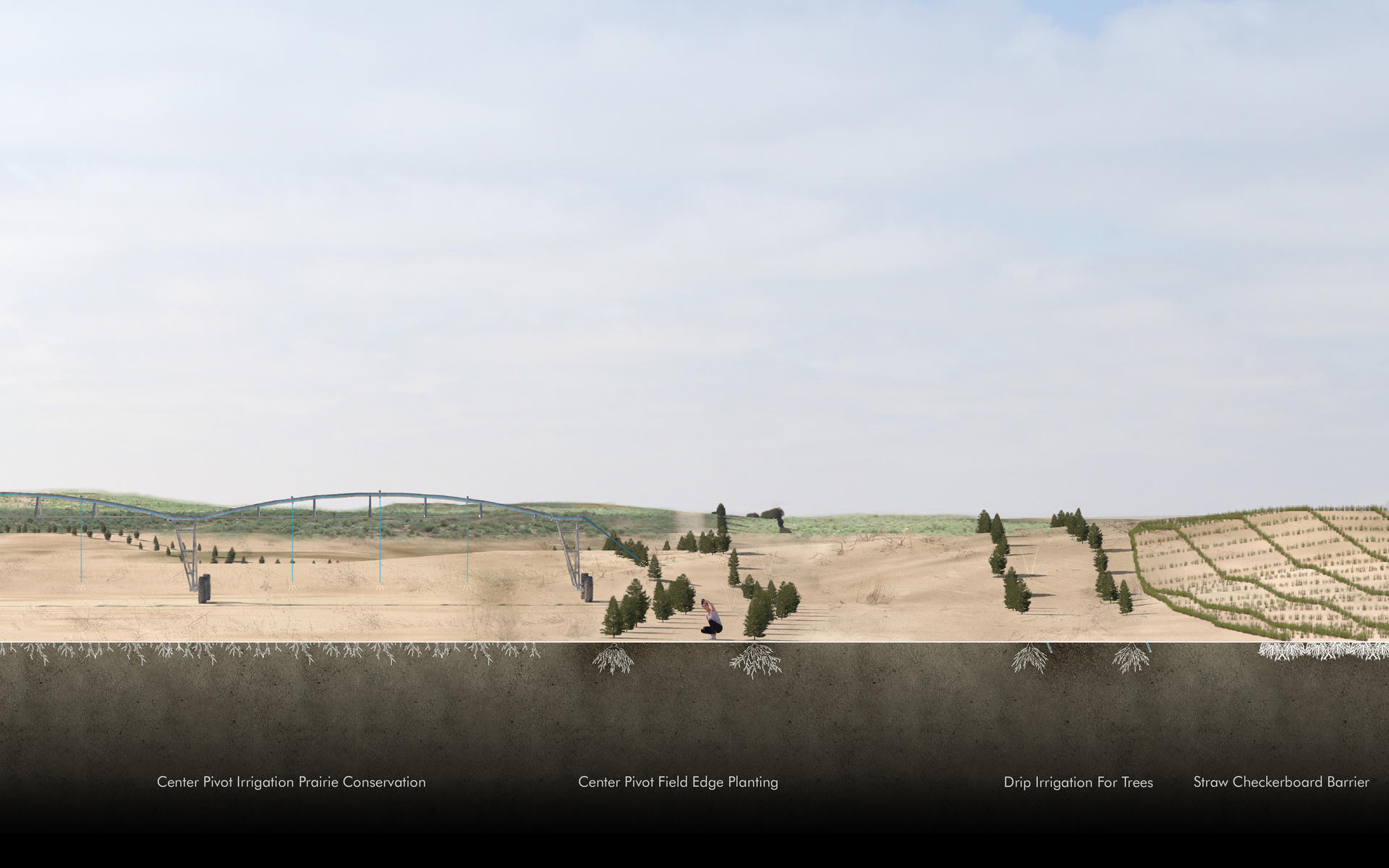 High Desertification Land After 5 Years of Windbreak Planted
Digital
2022
The render perspective for the windbreak after five years of planting trees. In 5 years, the design will mainly focus on basic infrastructure; the drip irrigation system will be installed along the windbreak, straw checkerboard will help remediate the decertified land.
Image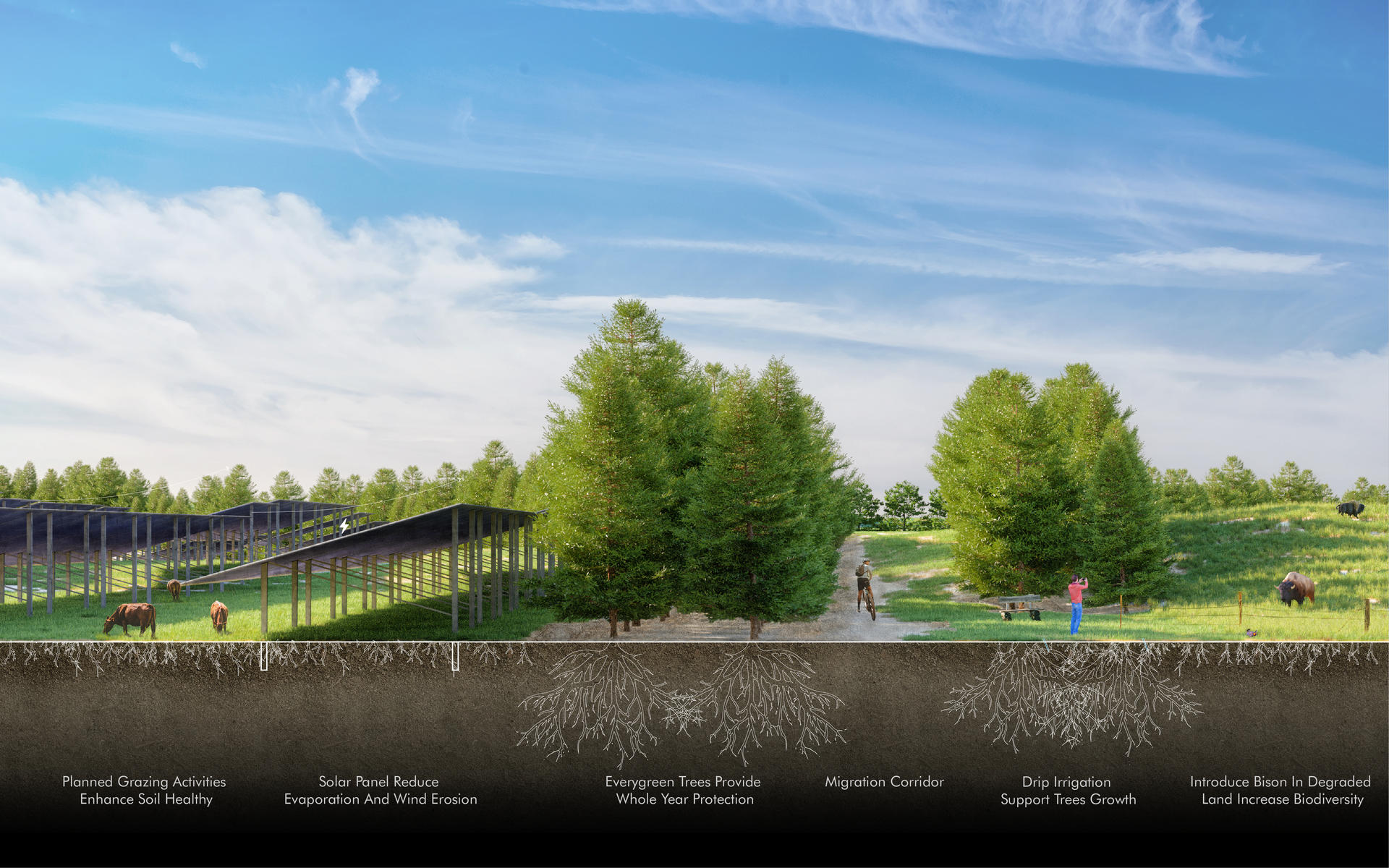 High Desertification Land After 30 Years of Windbreak Grows Up
Digital
2022
After 30 years, the trees will grow up, and it will become a shelter space for cattle, bison, and human to enjoy.
---
---