Seung Hwan Oh
Design in Support of Playfulness
Playful environments can be conceived as landscapes able to support an individual's internal sense of playfulness and its external manifestation. These environments cultivate a sense of place where recreational, therapeutic, and educational resources are merged based on the conviction that nature is a positive influence. This project examines how outdoor spaces encompass the built and natural world, convey a sense of connection to spatial ephemera and phenomena, and ultimately how space can become spaces for individuals.
The project explores the notion of playfulness and the meaning it may acquire for design within landscape architecture. The study aims to positively contribute to making people's lives more playful, joyful, and cheerful. It intends to touch people's lives gently, improve their quality of life, and influence the way they build and view the world more positively.
Image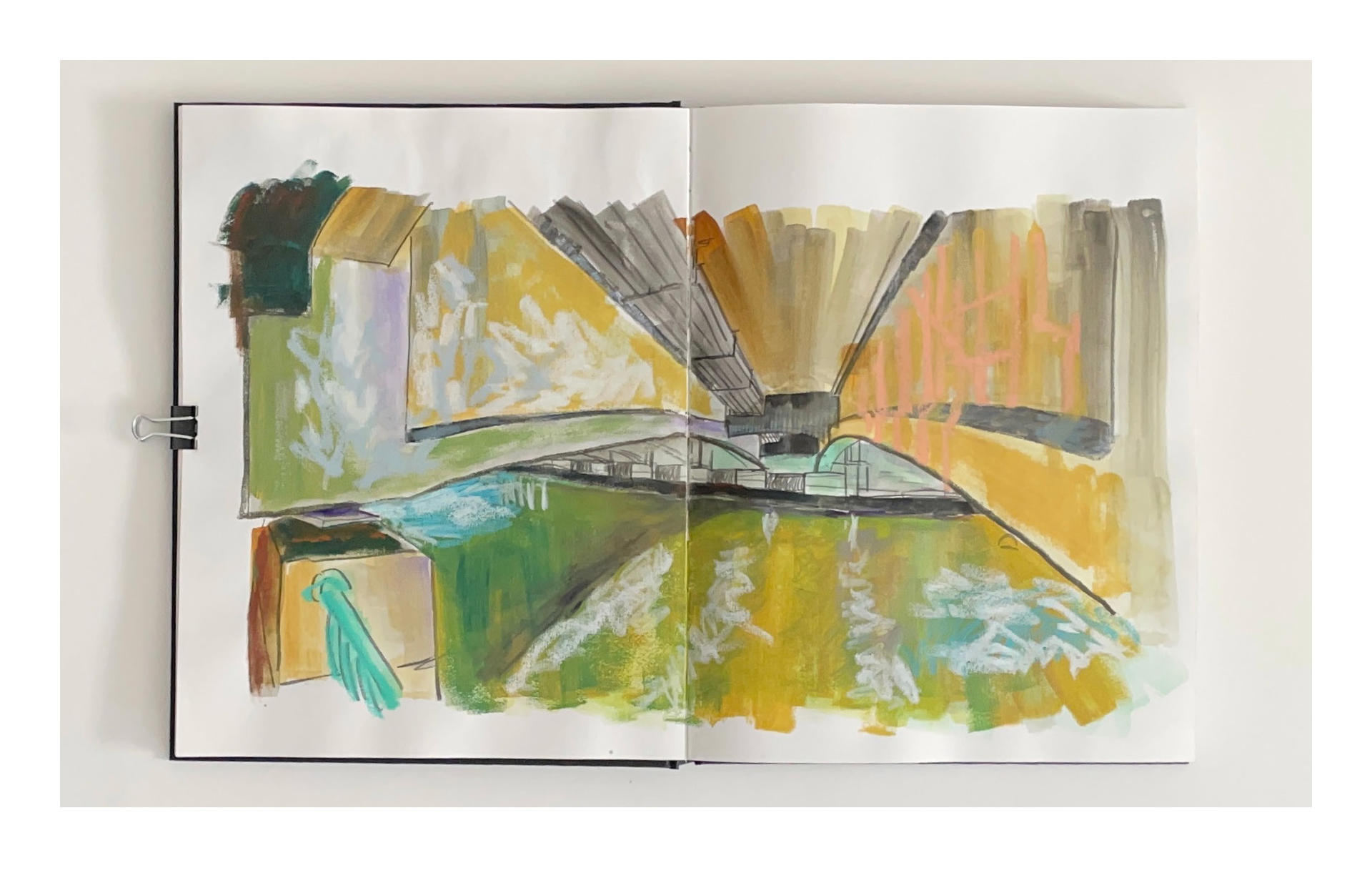 Throughout the thesis, drawing acts as a tool for noticing, linking, and wayfinding the relationship between individuals and space as well as structural and ephemeral elements in the landscape. Through drawing, the investigation examines the process of communicating powerful and meaningful experiences and conveys a personal aesthetic approach to the landscape moments.
Approaches to Playfulness
Collective landscape elements create a moment. A series of moments create a journey. And a playful environment creates a sense of connection between the built and natural world, conveys phenomena and ephemera, and presents them to people. Furthermore, in this project, I investigate how spaces combine human involvement, engagement, or attachment; get the power to arouse positive emotions in people; and become places.
The interplay of designable human-scaled physical elements with non-designable elements (i.e., time, phenomena, ephemera) enhances the experience of moments and defines the aesthetic of outdoor spaces. Through a series of drawings of the moments I considered playful, I communicate what those experiences are and guide the role of playful environments in urban settings. Through a series of drawings that articulate those experiences, the playful environment cultivates things that become belongings and spaces that become places.
Image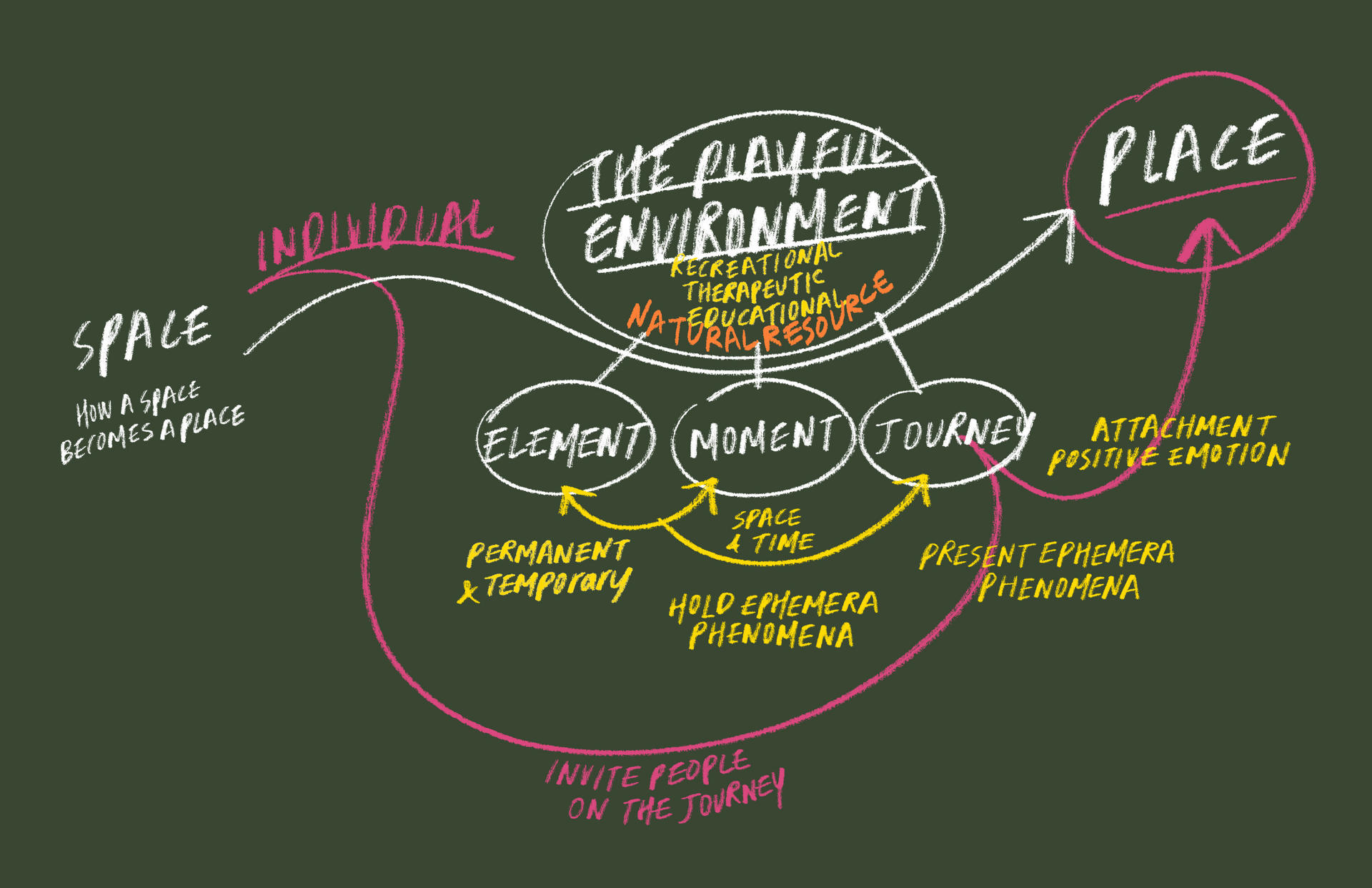 The curation of site elements and moments makes experiences, and the collection of elements and moments, including unexpected moments, create a journey. The importance is how to curate elements and moments. That changes the quality of the site. More critical is that elements and moments can be both permanent and temporary. In other words, this refers to the relationship between physical structures and natural phenomena. Natural phenomena vary by time, season, and space. The key to understanding is how the physical structure of space holds and presents phenomena to individuals.
The Notion of Playfulness
Playfulness is an individual's attitude toward the world or situation. It can be measured by how someone enjoys living their own life and how they can be cheerful even when facing difficulties in life. When one feels playful in space, this is indicative of one's state of mind. Why would one look and feel good if one is not in a good mood? Everyone views and experiences the world differently; playfulness is a matter of how one sees and feels about the world.
Considering how a space can be designed to lead people to discover their positive outlook and emotion is essential. Designing an area that is supportive of an individual's playfulness is the fundamental aspect of creating a playful environment. I believe this can be accomplished by providing recreational, therapeutic, and educational resources in outdoor spaces.
Image
Levi's Plaza Park is surrounded by trees that create a sense of seclusion, and at the same time, it is sufficiently exposed. The park has a sense of safety, and the gentle sounds of water from fountains and meandering water features fill the site. It is pleasant to stroll on the park's curving paths. All of these qualities promote contemplation. Its grassy knolls provide space to gather, sit, and view the sky. The space is pastoral. It is therapeutic and recreational at the same time. It is subtle and educational in that it provides a space to gather, sit, and talk, making people ponder and appreciate nature.
Aesthetics, Logic, and Ethics
The study explored how outdoor spaces along the Providence River encompass the built and natural world and can convey a sense of meaningful connection to spatial ephemera and phenomena. I began my study by drawing moments and elements as a way of noticing them. I recorded a journey and marked the locations of moments and elements.
The study site has a main circulation and minor circulations supporting the main circulation. The main circulation makes it visually and intuitively easy to tell that that is the major walkway because of its location, scale, form, and materials. Following the main walkway, various moments are located. Those moments are exposed in general forms, and they are similar in terms of their look; how they are used; and what they speak spatially. The same or similar shapes, materials, colors, and systematic placing of different site furnishings are what make the integration of different elements and moments and the legibility of a site as a whole.
Image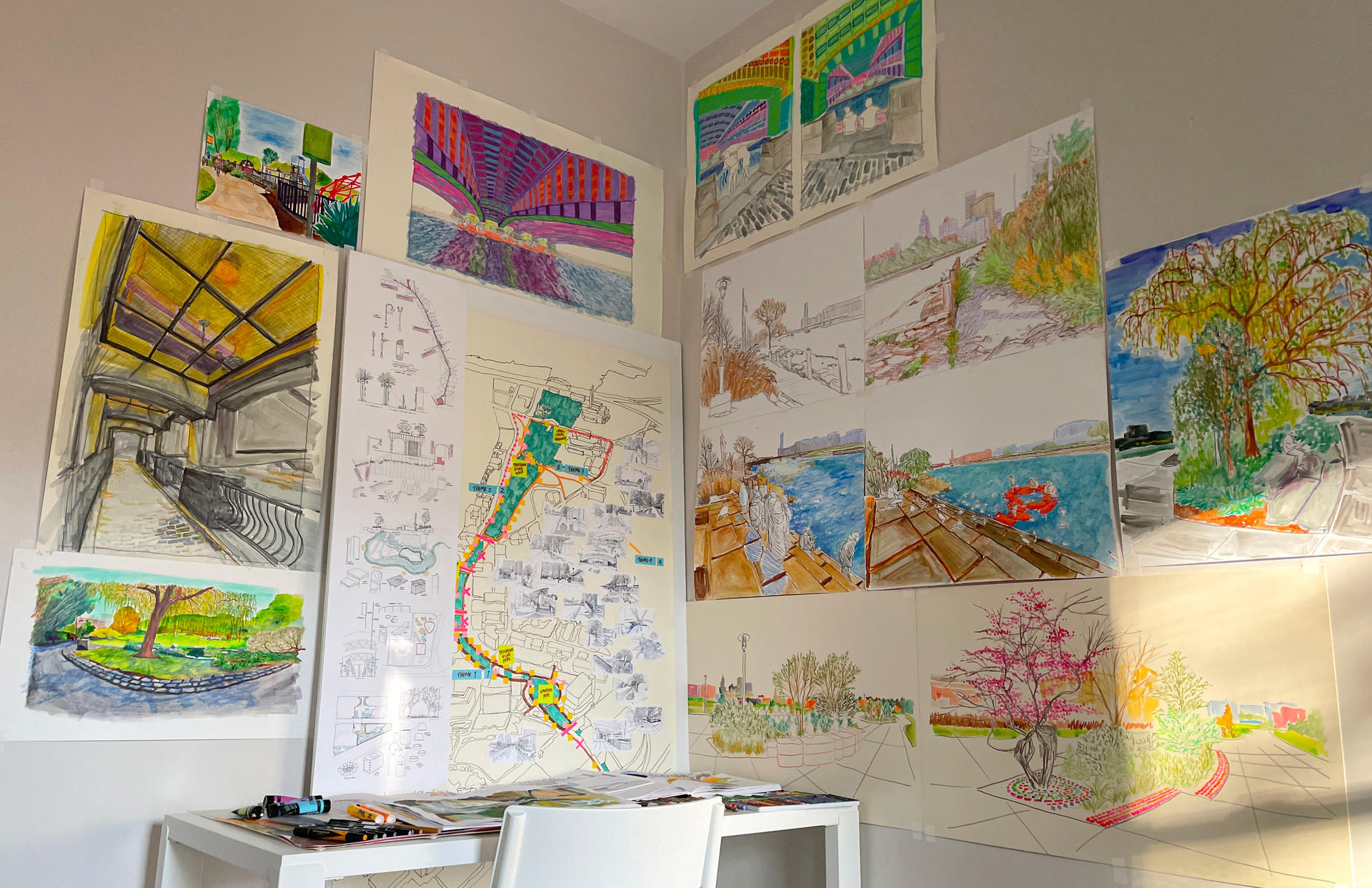 Each site has its own journey and a few or several unusual moments in-between moments along paths. The meaning is some moments are not visually tied or not particularly similar to a site's other moments. Unexpected moments provide an experience that cannot be experienced in other moments. They have a sense of seclusion and enclosure. Unexpected moments become memorable experiences by finding and experiencing them.
Noticing, Linking, and Wayfinding
---
---