Image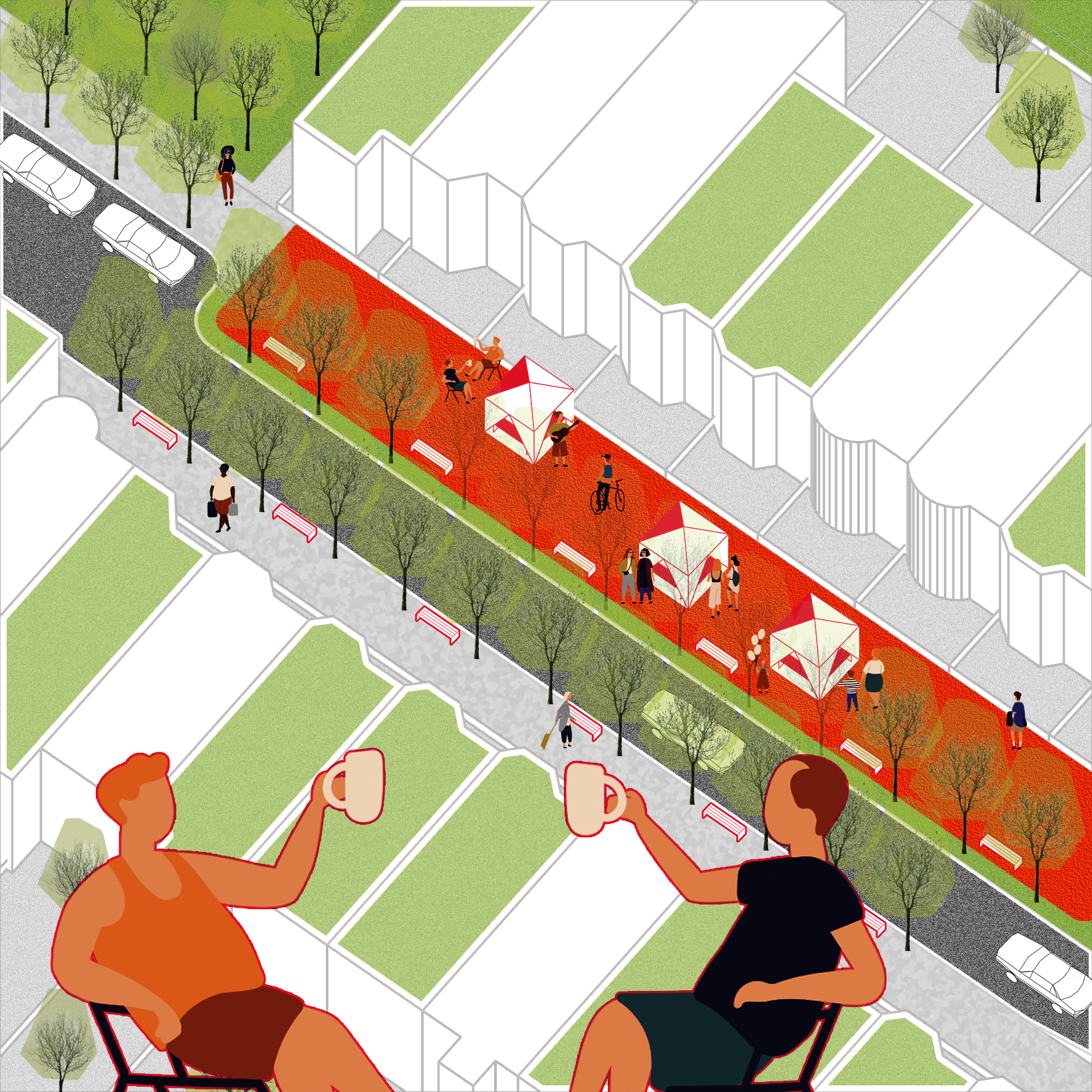 INFECTION-FREE LANDSCAPE: Adaptable Urban Open Space Design During and After the COVID-19 Pandemic
The ongoing COVID-19 pandemic has profoundly impacted the public perception, usage, and behaviors of urban open spaces. During the past two years, spatial measures to reduce the transmission of infection such as quarantine and social distancing have resulted in people's isolation and reduction of daily physical interaction with others. Urban open spaces, including streets, squares, and parks, are outdoor urban spaces open for public access and recreation. From Frederick Law Olmsted's design of New York's Central Park to Daniel Burnham's 1909 Plan of Chicago, the United States has a long history of planning and designing the urban environment for better public health in cities. Under these circumstances, urban open spaces are generally considered to have a significant positive effect on public health and human well-being, especially in high-density urban built environments.
This thesis explores the ways to optimize urban open spaces in response to the new preferences and needs of people. Based in New York City, this thesis studies the long-term impact of the COVID-19 pandemic on urban open spaces on different scales and types. By studying the new public demand for urban open spaces and the corresponding spatial features, this thesis aims to develop a design guideline for urban open spaces to provide a safe and comfortable experience to city residents for both the COVID-19 pandemic and post-pandemic period. 
Image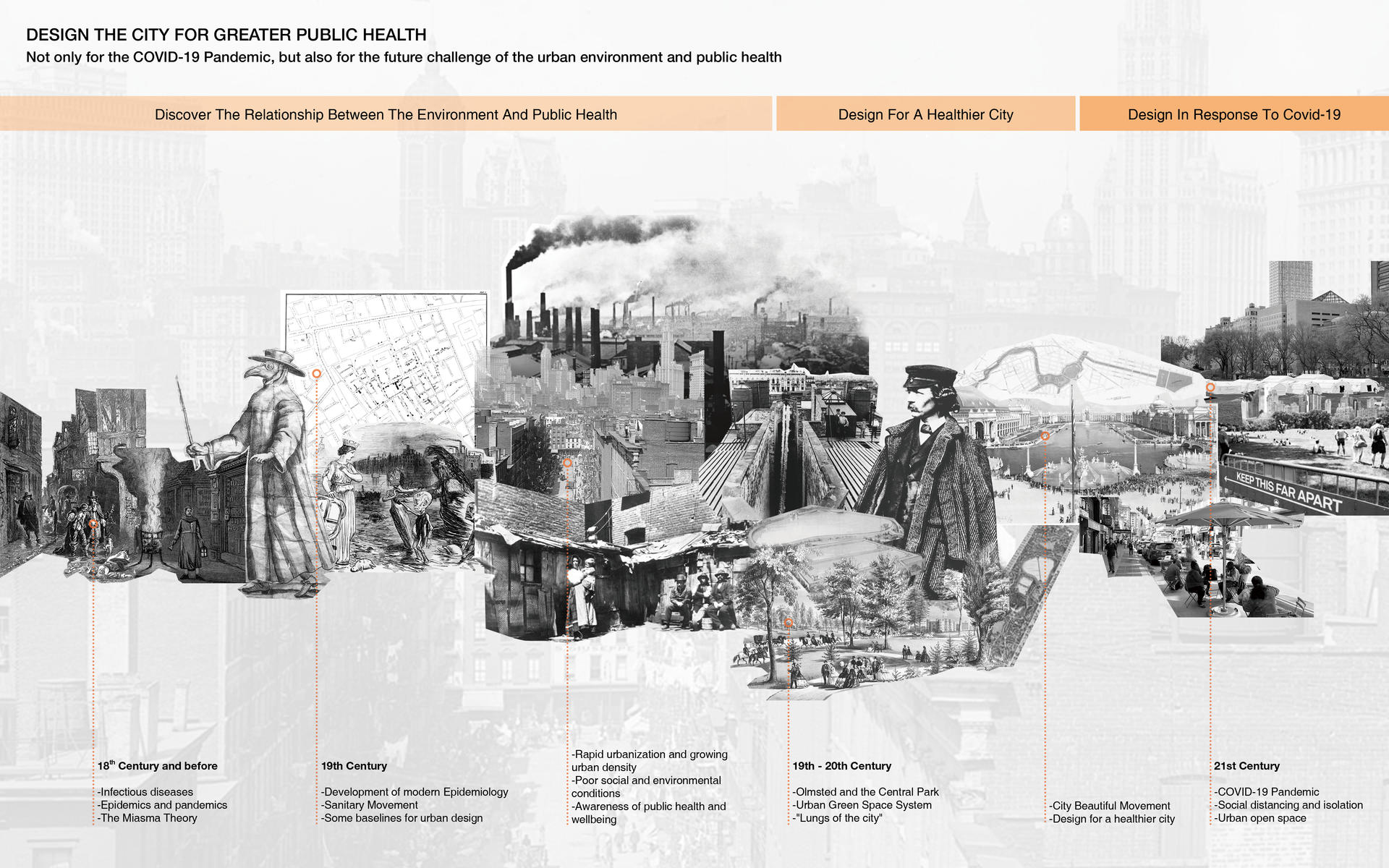 Historical Relationship between Urban Environment and Public Health
Image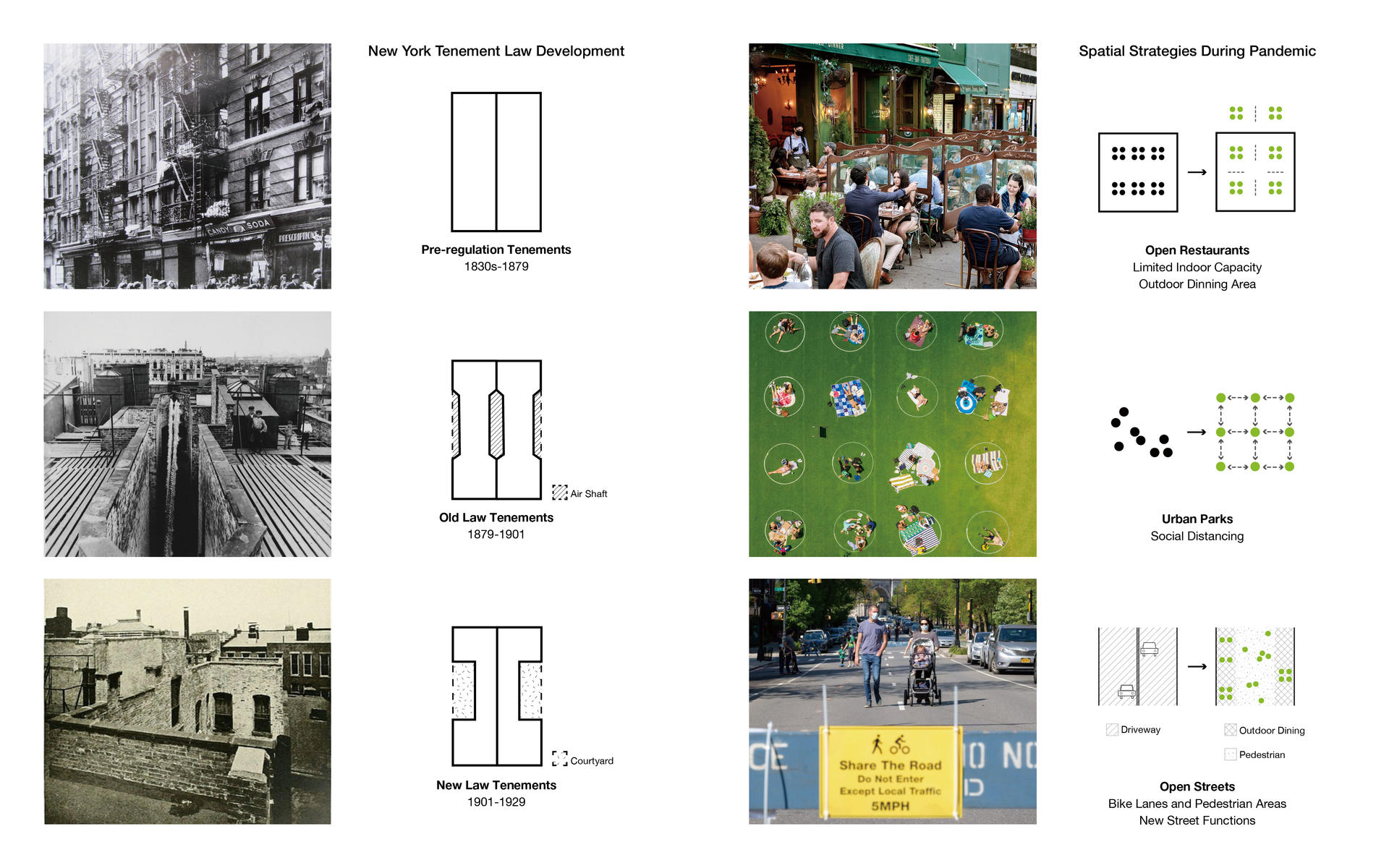 Spatial Strategies for Public Health
Image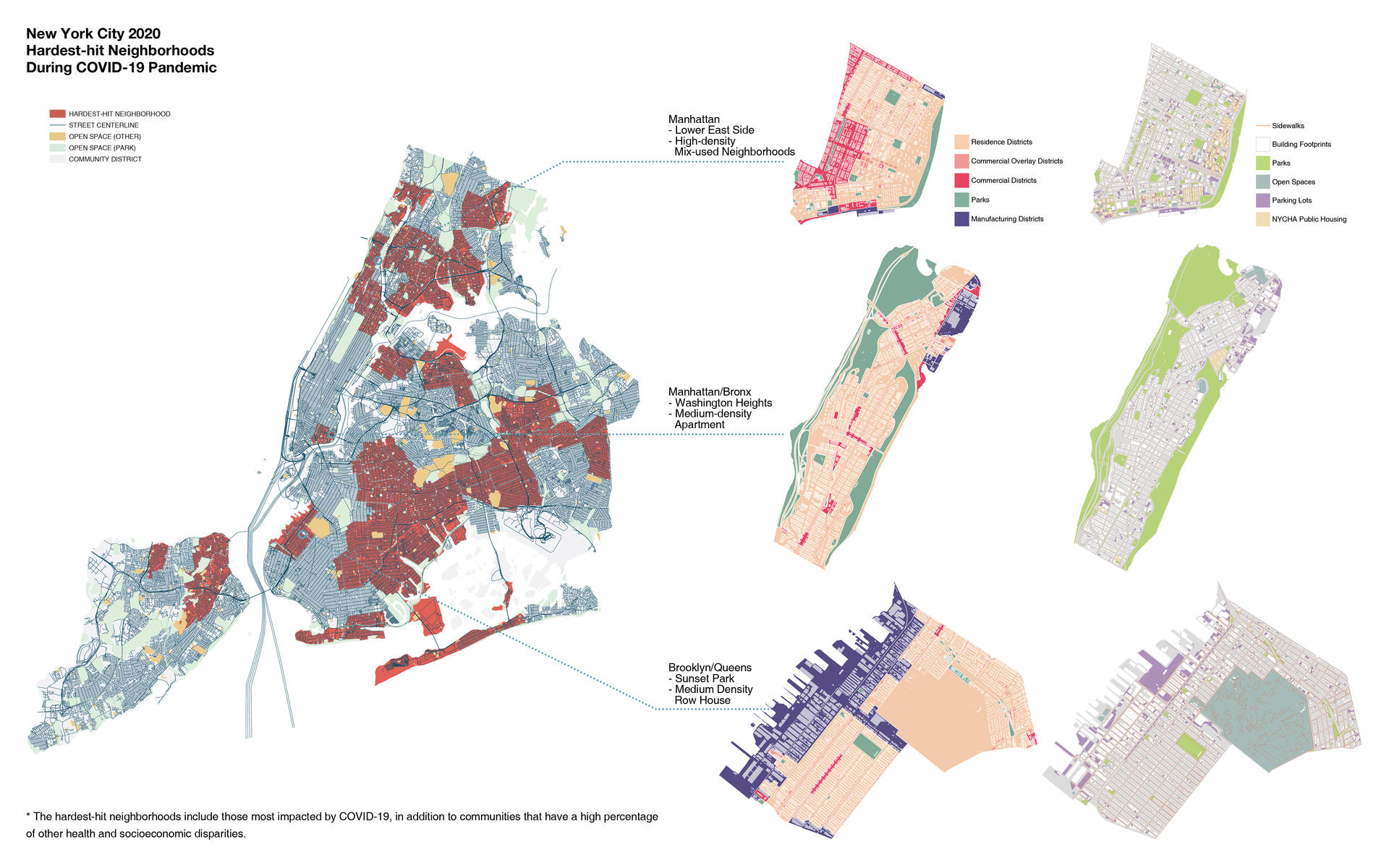 Hardest-hit Neighborhoods of NYC During COVID-19 Pandemic
Image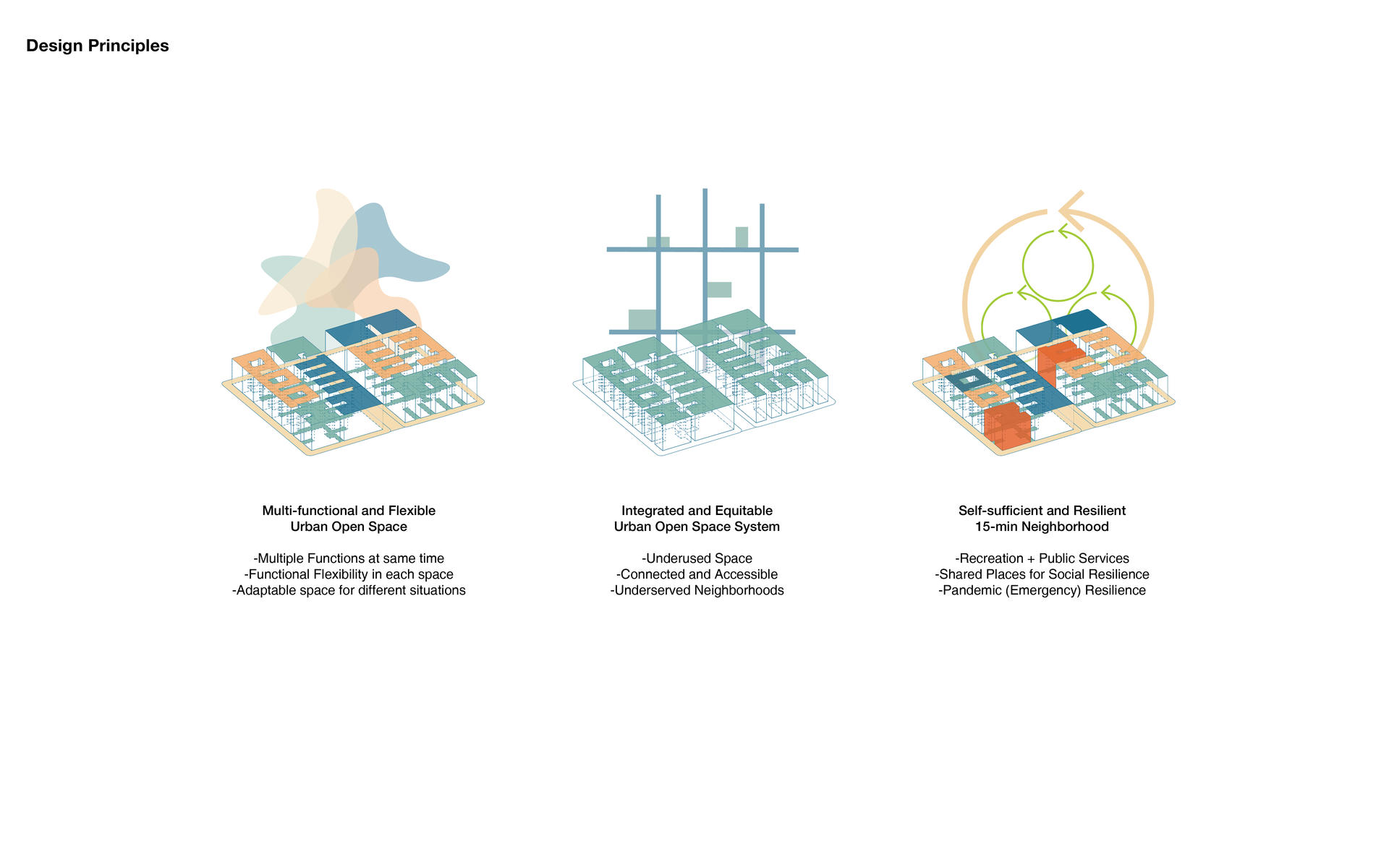 Image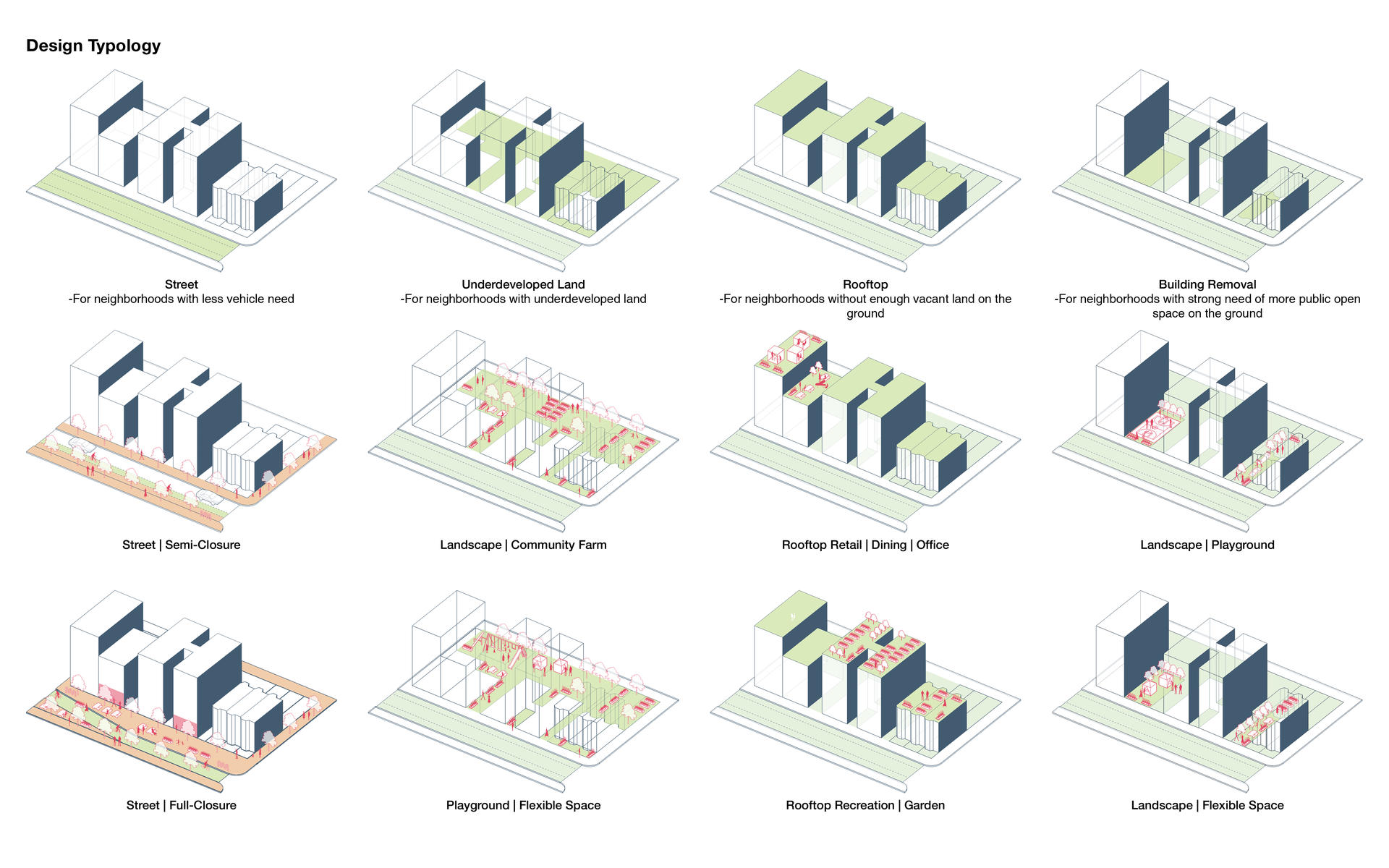 Design Typologies
Four level of design typologies: Street, Underdeveloped Land, Rooftop, and Building Removal.
---
---