Lulu Hou
Scalability System: A Tool for Bioregional Navigation
The thesis studies methods for bioregional navigation based on raising awareness and creating an understanding of the existing landscape across scale – from global to local. It examines how the concept of the bioregion can be incorporated into a lifestyle and its daily experiences by allowing a more meaningful recontextualization of daily-used products through the natural resources that sustain them. The thesis takes native bogs for cranberry production in South-Eastern Massachusetts as an example and provides a field guide for different types of users – consumers, workers, and constituents – to experience, test and explore the landscape. In tracing the cranberry production supply chain to its source, the work translates ways of thinking about and noticing the landscape to explore how it can add value to products with local characteristics.
Image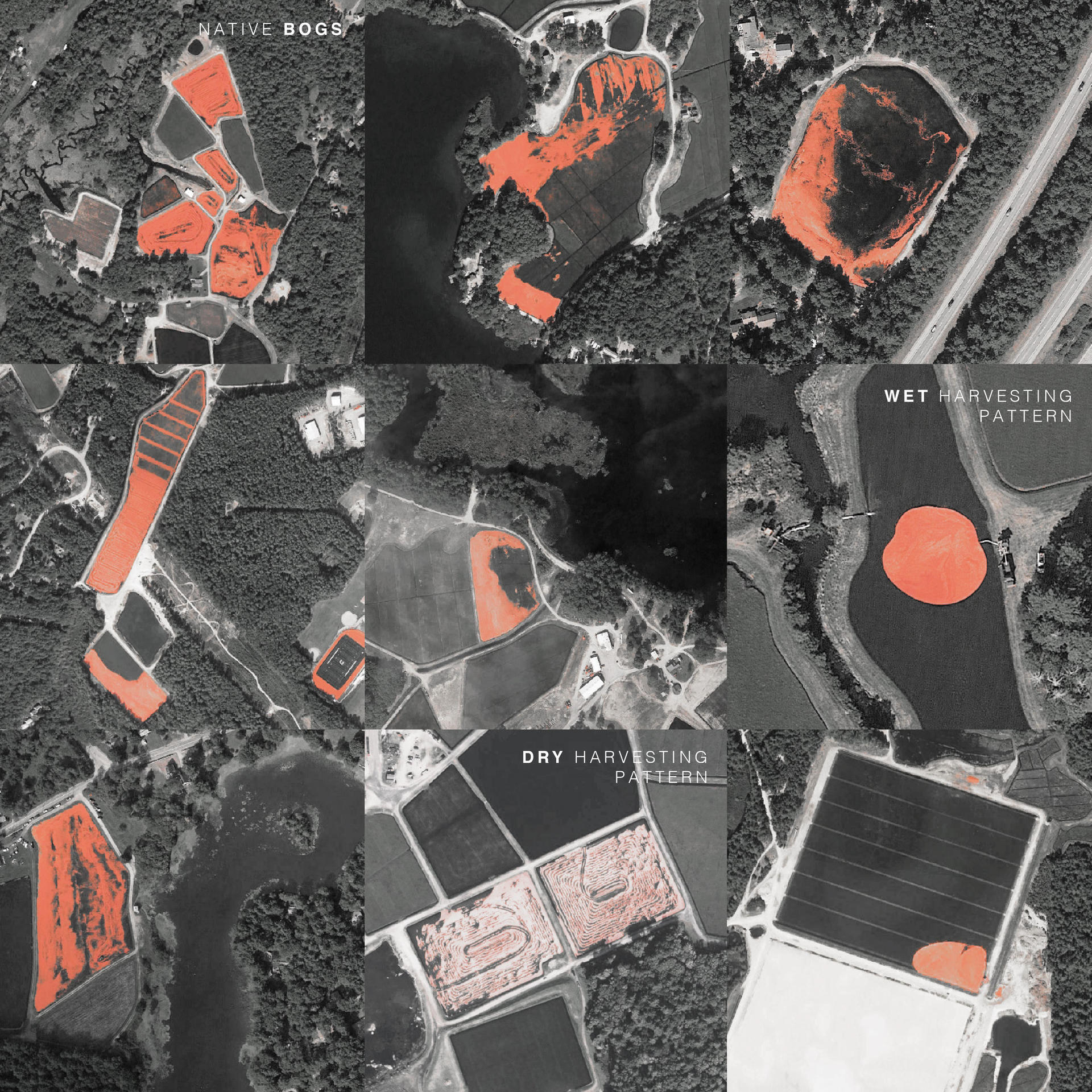 Bogs from the Air
These are aerial photos of cranberry bogs close to Cape Cod. During the harvest season, the red cranberries are recognizable from the air as they float on the water. 
Image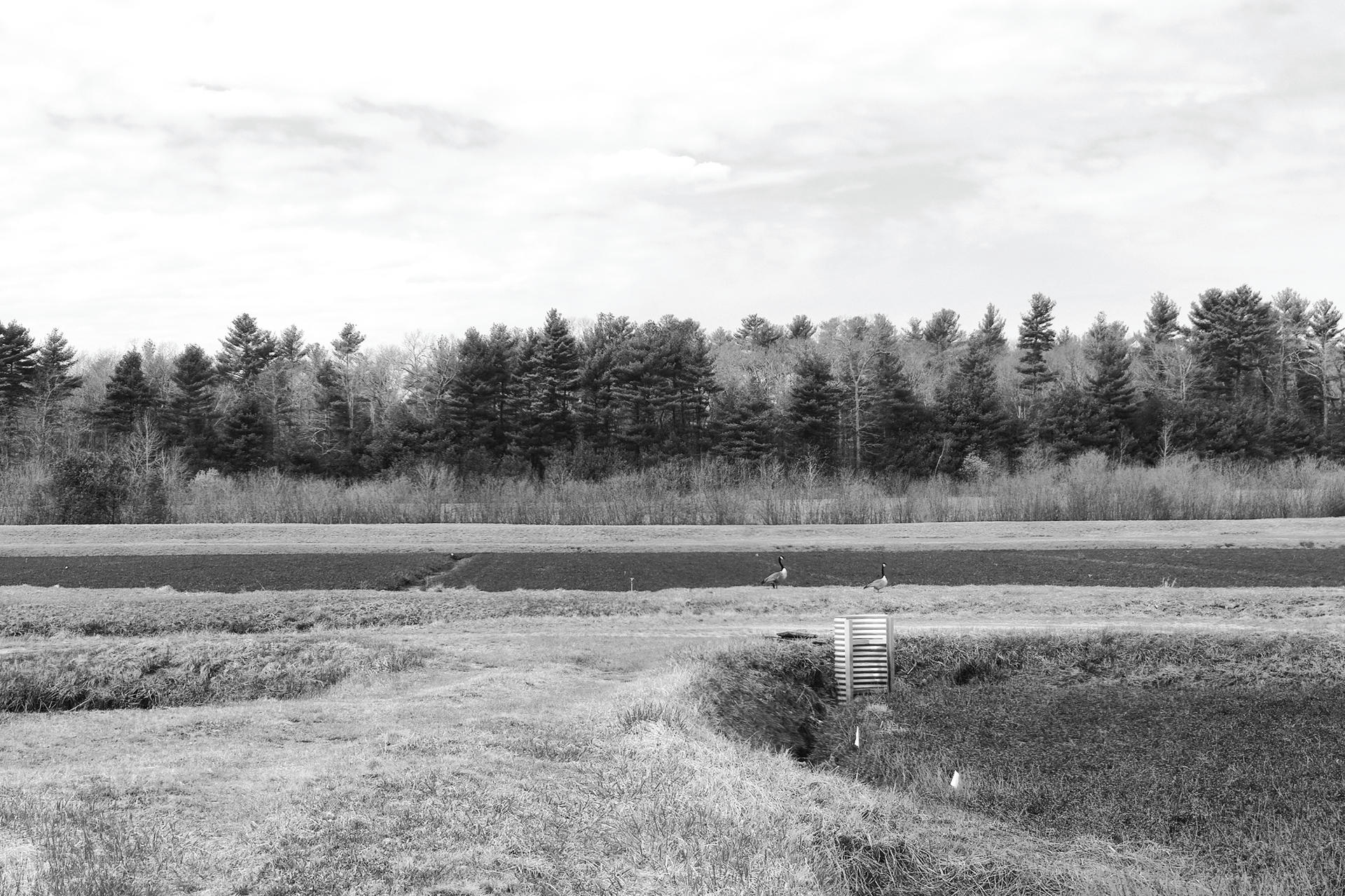 Inside the Bog
This photo is taken at Fairland Farms in Norton, MA. Although this cranberry farm is only 30 minutes drive from Providence downtown, few people know it. Cranberry usually grows in wetland area. Their growth depends on the sandy, acidic soil here.
Image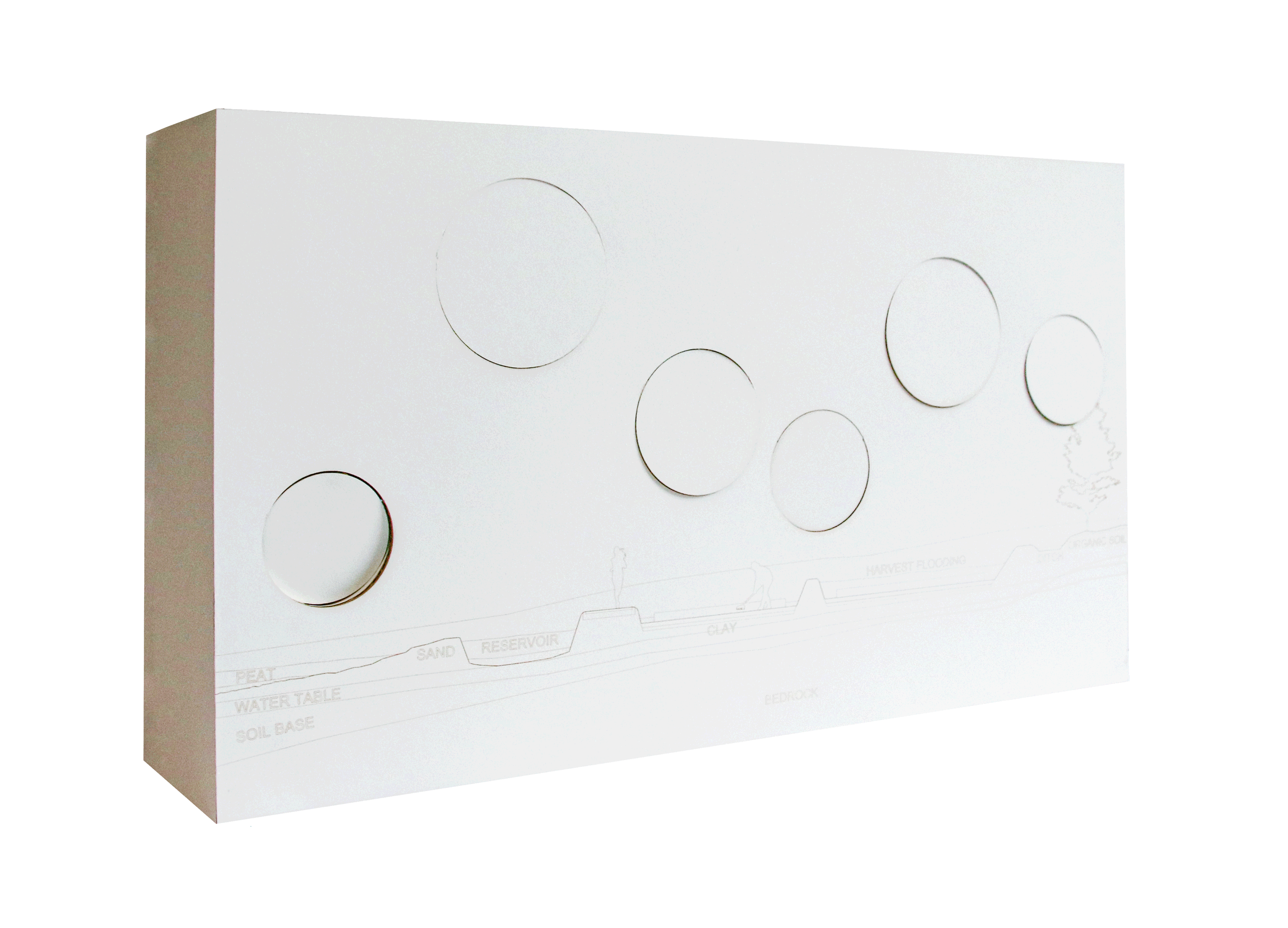 Video Box
Cardboard, bristol and site collection
30''x17''x6''
2022
The video box is a tool for introducing the seasonal landscapes and surrounding environment to people. Videos are projected onto the box and each video has a niche for placing collected material from bog's site.
Image

---
---