My practice as a teaching artist focuses on creativity, exploration, and expanding students' ideas of what art and design is. I believe art and design education allows students to create connections beyond the art room and start to see how creative problem-solving and investigation is at the root of so much of what we do as humans. While strong studio skills and attention to craft are a part of what I aim to teach, the emphasis is on flexible thinking and not being afraid to try new things. I aim to create a classroom environment that is oriented around perspective sharing and all-around inclusivity. As a quilter, I see a strong connection of quilting as a metaphor for the classroom; a gathering of material, each of us making up the many parts, and a place where we each come with our own different backgrounds but together create a cohesive whole.
Image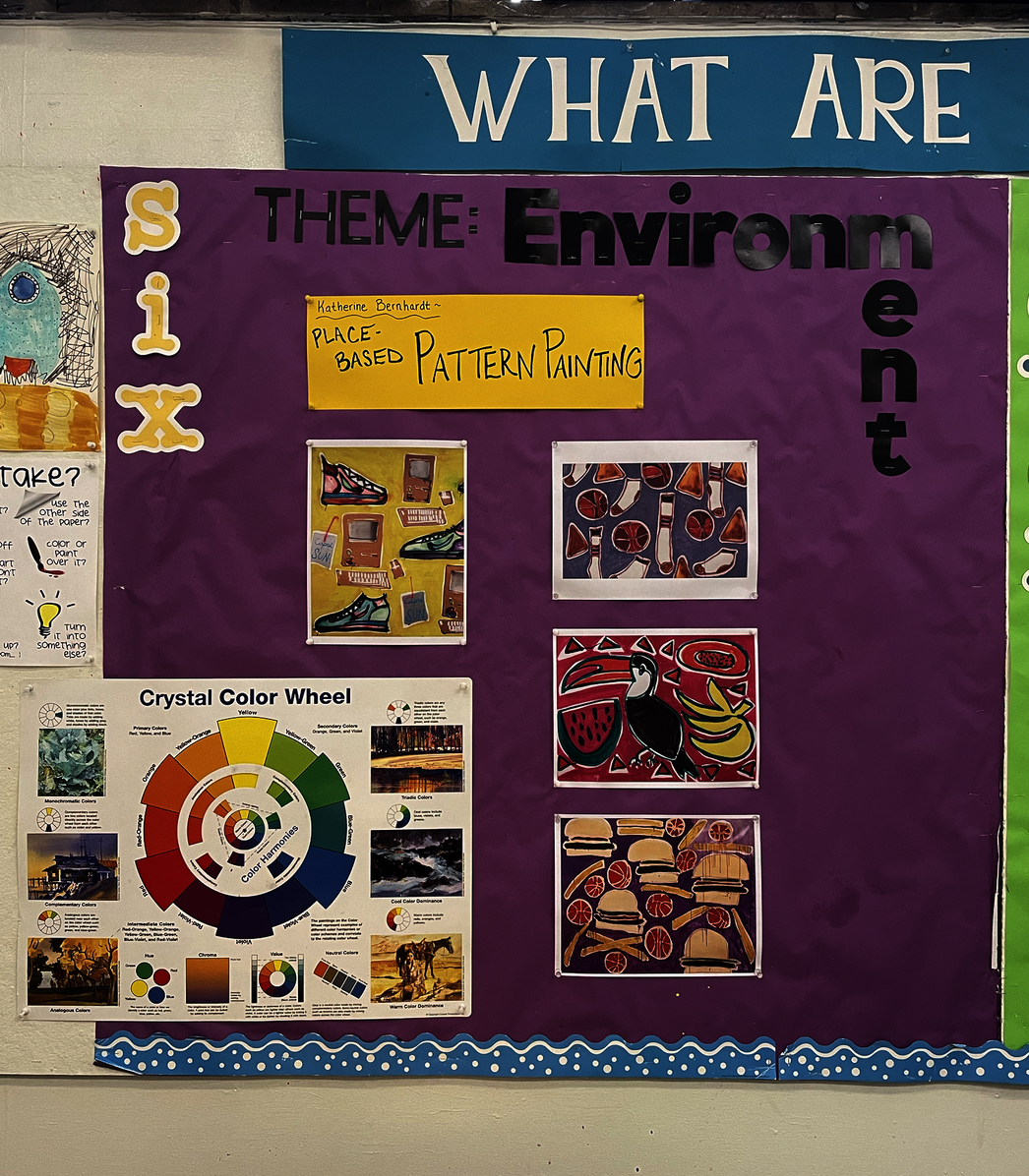 Place Based Pattern Painting
Lesson theme
2022
Sixth grade art lesson, working with the theme of environment, inspired by the art of Katherine Bernhardt
Image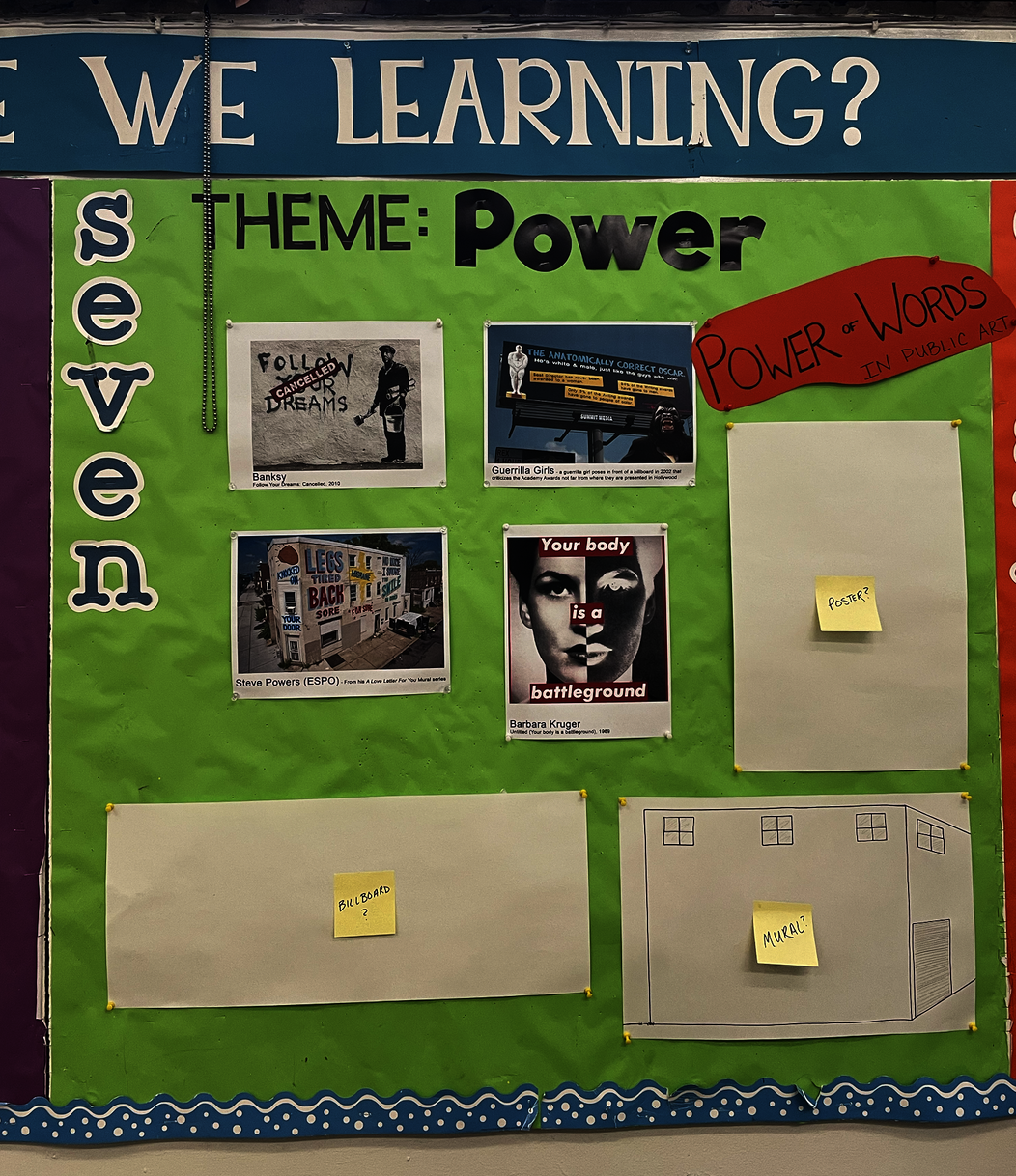 Power of Words in Public Art
Lesson theme
2022
Seventh grade art lesson, working with the theme of power, specifically artists who use the power of words in public art
Image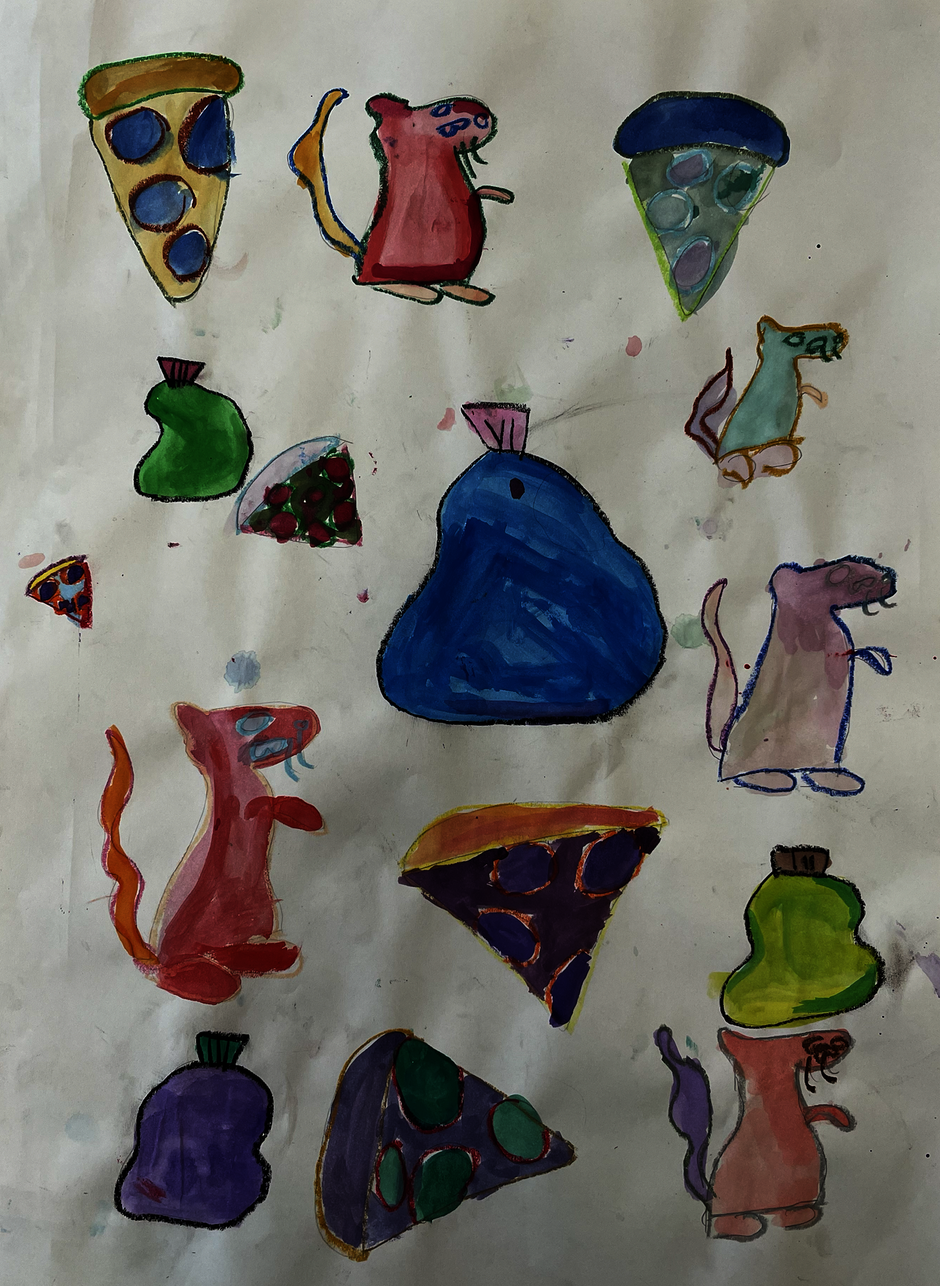 New York Alleyway Pattern
Oil pastel and watercolor
18x24"
2022
Student artwork, creating pattern based off a place. Thinking about how we can break down a location into symbolic images
Image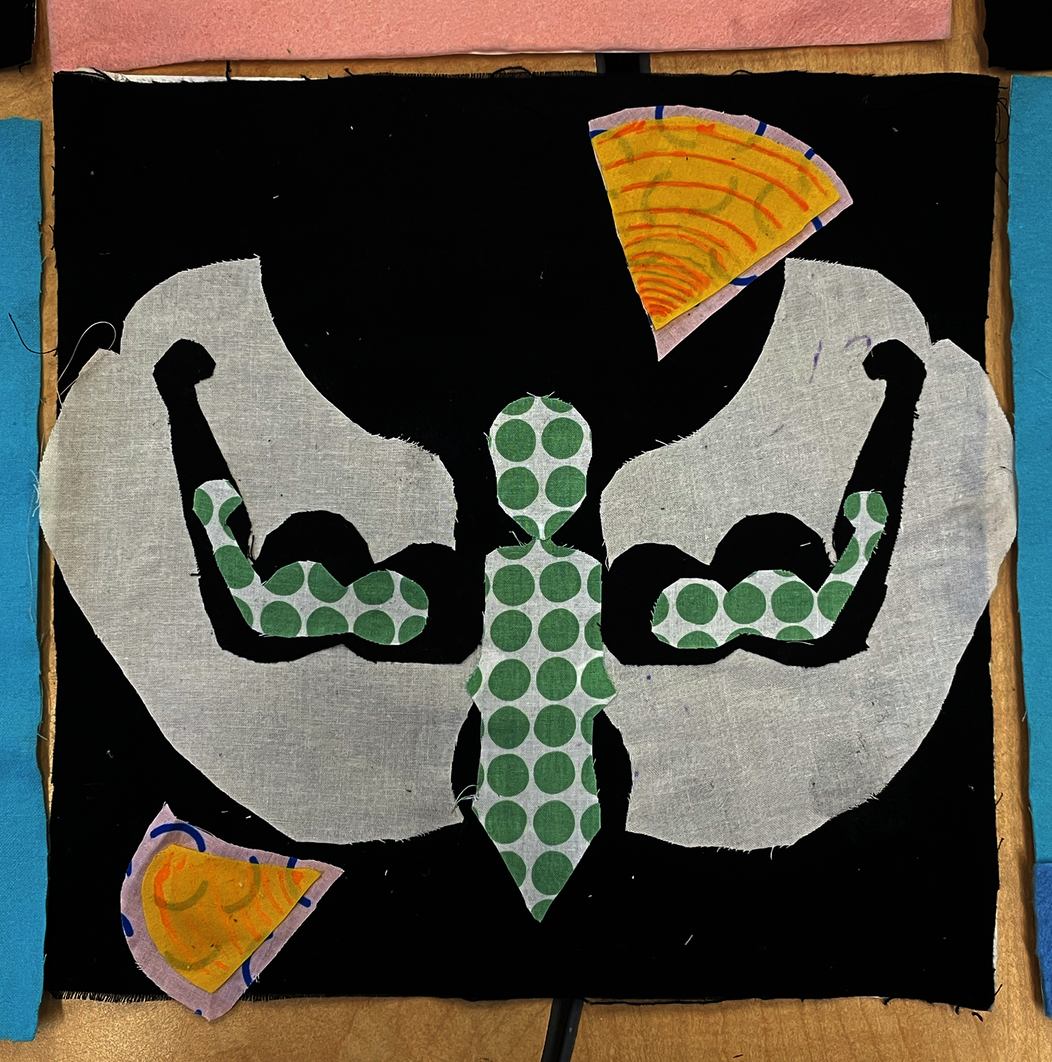 Do I Really Matter?
Fabric collage
12x12"
2022
Student artwork, fabric collage quilt block. Students create quilt blocks sharing a message about something they cared about.
Image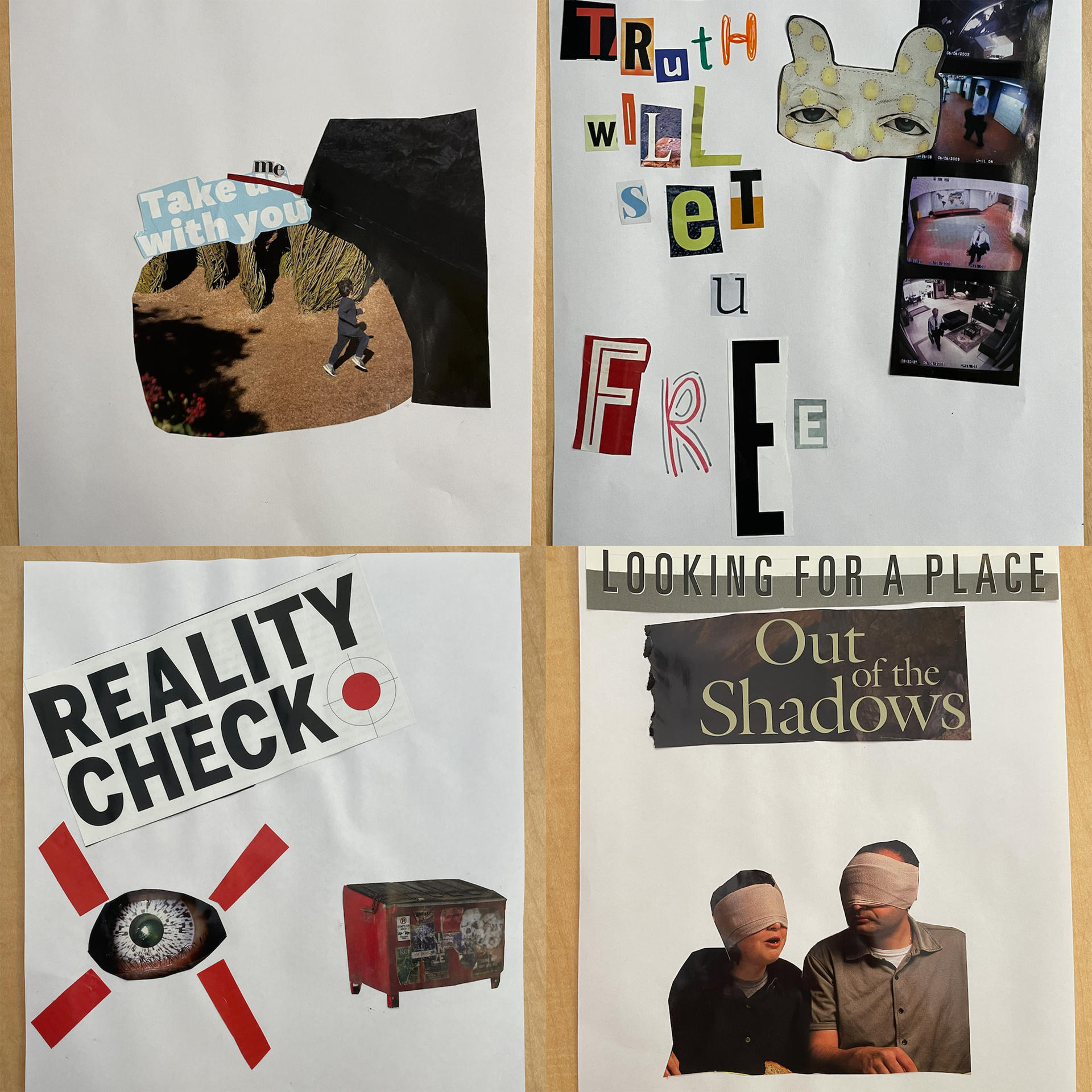 Text and Image collage warmup
cut magazine, paper, and glue
8.5x11"
2022
Students paired images and text from newspaper & magazines to create new meaning or strong meaning when paired together
---
---