Image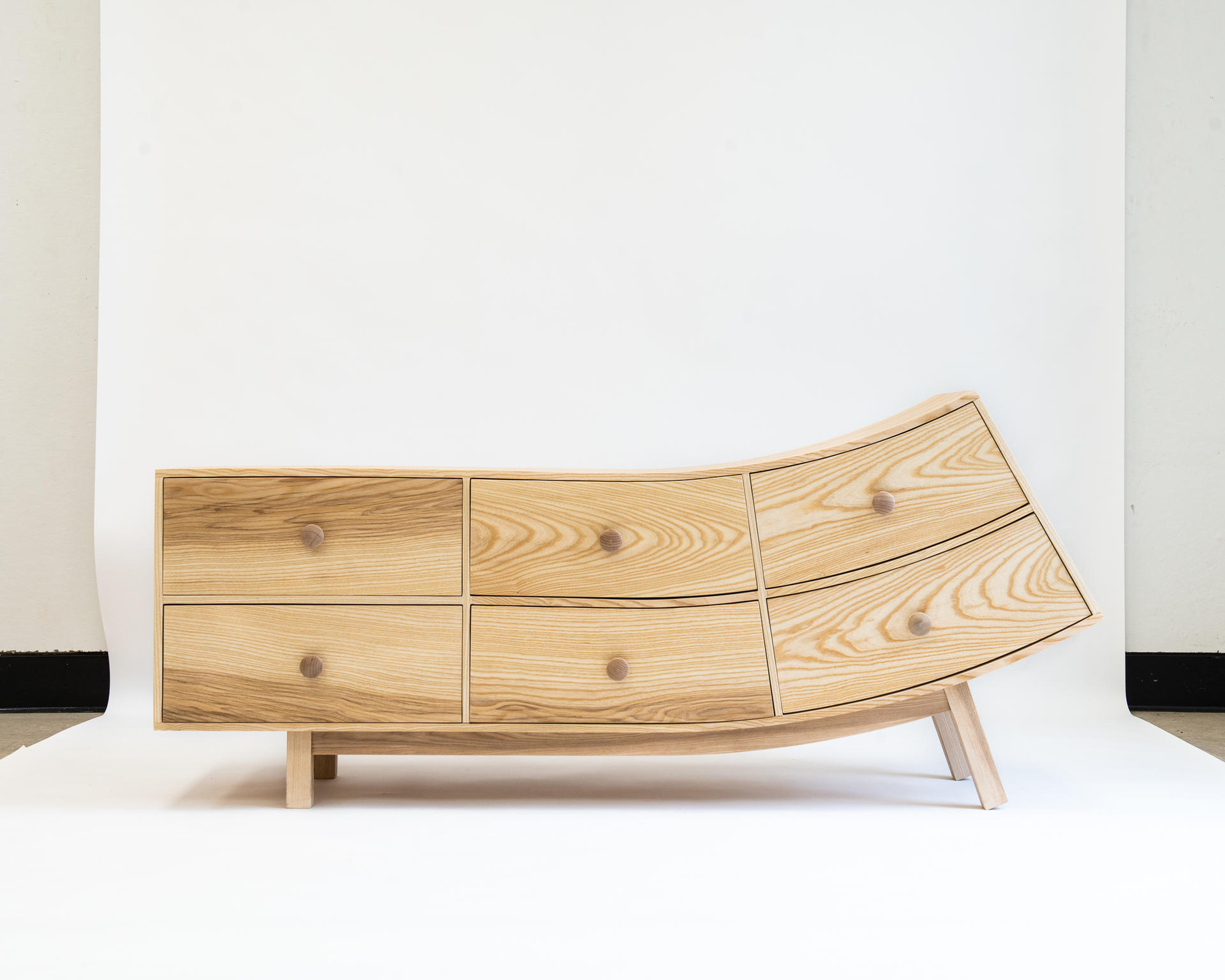 What are these so-called flaws? Are they just disruptions in a plane of expectations which coat our visual processing? I am fascinated by the "imperfect". The relationship between object and human has only grown more problematic since the advent of industrial production, forcing matter into the molds of a certain logic with little allowance for any evidence of disobedience. Handling, shaping, and conversing with material, I attempt to reclaim methods of production, and am able to discover new possibilities for the typologies of the things we live with. In an ongoing inquiry, I aim to design for the users, but also for the things themselves, trying to interpret their wishes and potential. Through dynamic gestures, unlikely textures, and elements of expression, these domestic goods evoke an autonomy and break free from the "molds" we've created for them
Image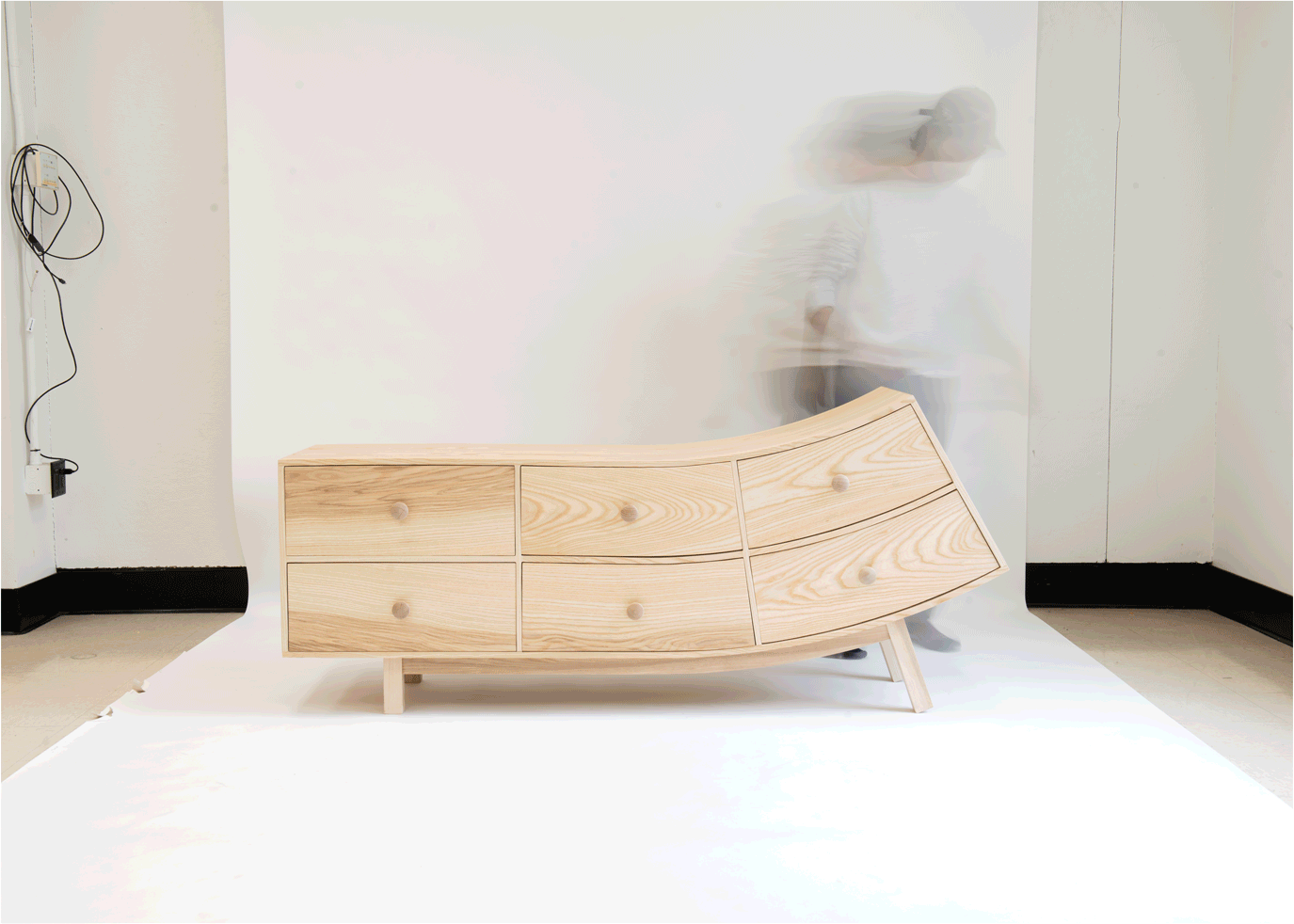 Wissh Dresser
Ash, Plywood, Hardware
H 20" x D "18" x L 72" 
2022
Wissh warps towards its autonomy. It asks humbly for your consideration, to see it as more than a surface, and more than just storage. While maintaining its functionality, the gestural dissidence seen on the right side of the dresser, reflects an inanimate sentience, and forces the user to ask a question, look twice, think again, before assuming complete mastery over the objects purpose. While we most often seeing such deflection as evidence of brokenness and disfunction, Wissh attempts to reconsider this motion as a potential to deepen our relationship to a common domestic item. 
Image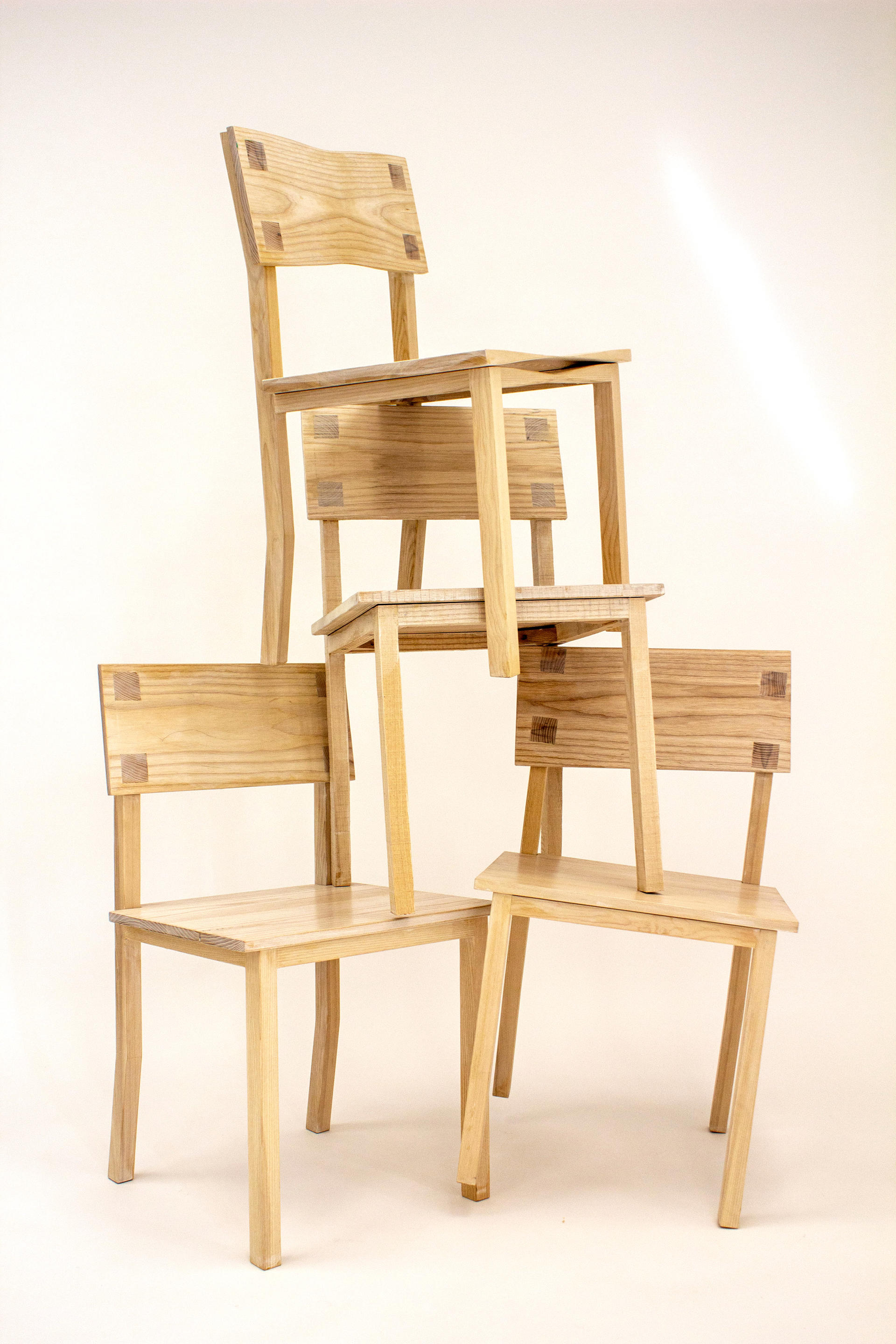 Unit Dining Chairs
Ash
H 30" x D 16" x W 17.5"
2022
When producing a batch of dining chairs, the assumption is that they will all be the same, and even more so now that automated machinery does all the dirty work… but how unrealistic is that? As one of four siblings, I deeply understand the pressures of expectation and the need for self-distinction.
Image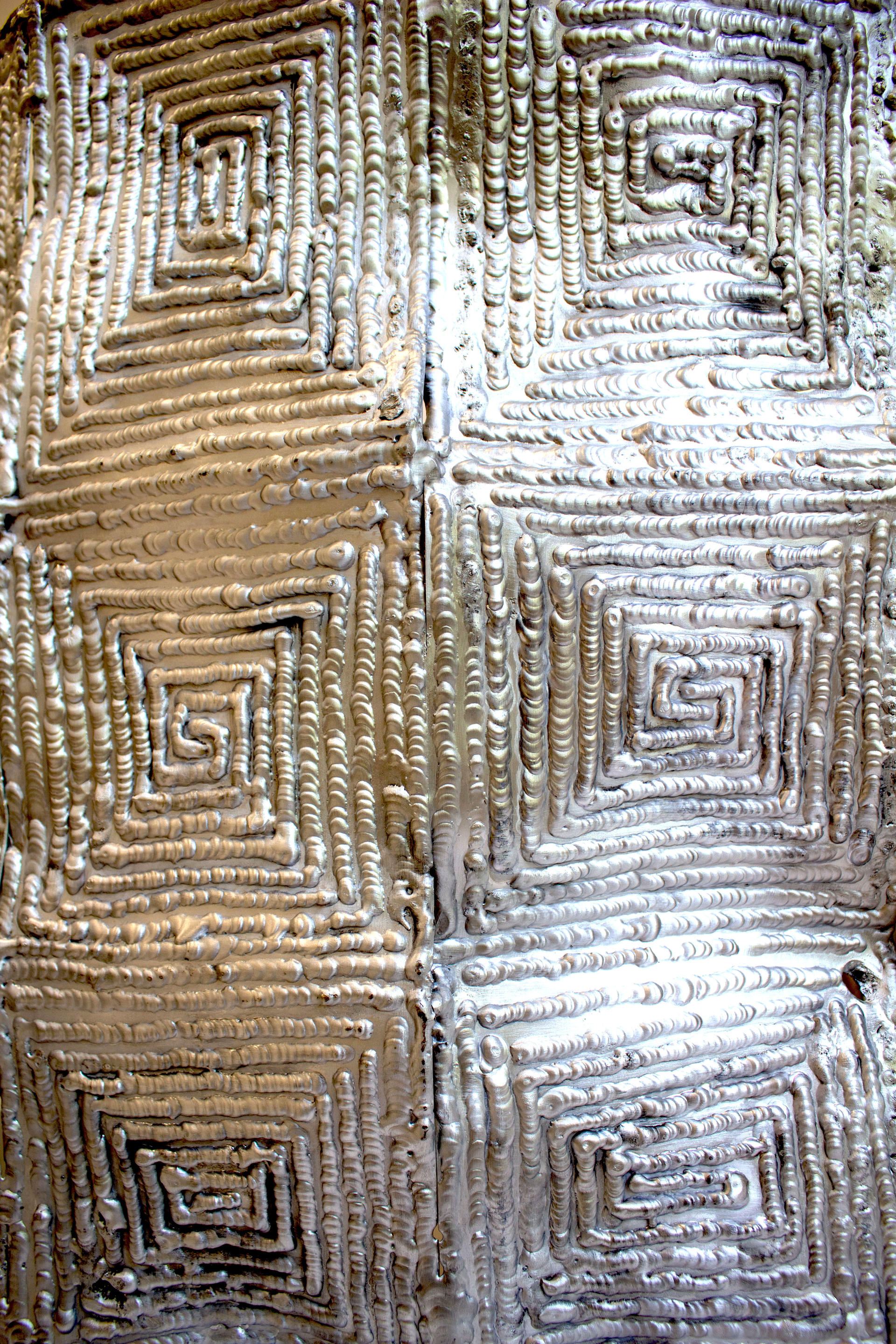 Cicatrix
Aluminum, Filler Rod
H 72" x W 24" x D 20"
2023
200+ hours, countless filler rods, and enough heat to melt a whole ice cap, the objects in this series largely formed themselves in an epitome of the Greek philosophical concept known as techne: learning by doing, being by doing. Cicatrix praises the scars of practice and process. This series is a journey of a wannabe welder getting to know one material: aluminum. Together we grow, and show what we're made of.
Image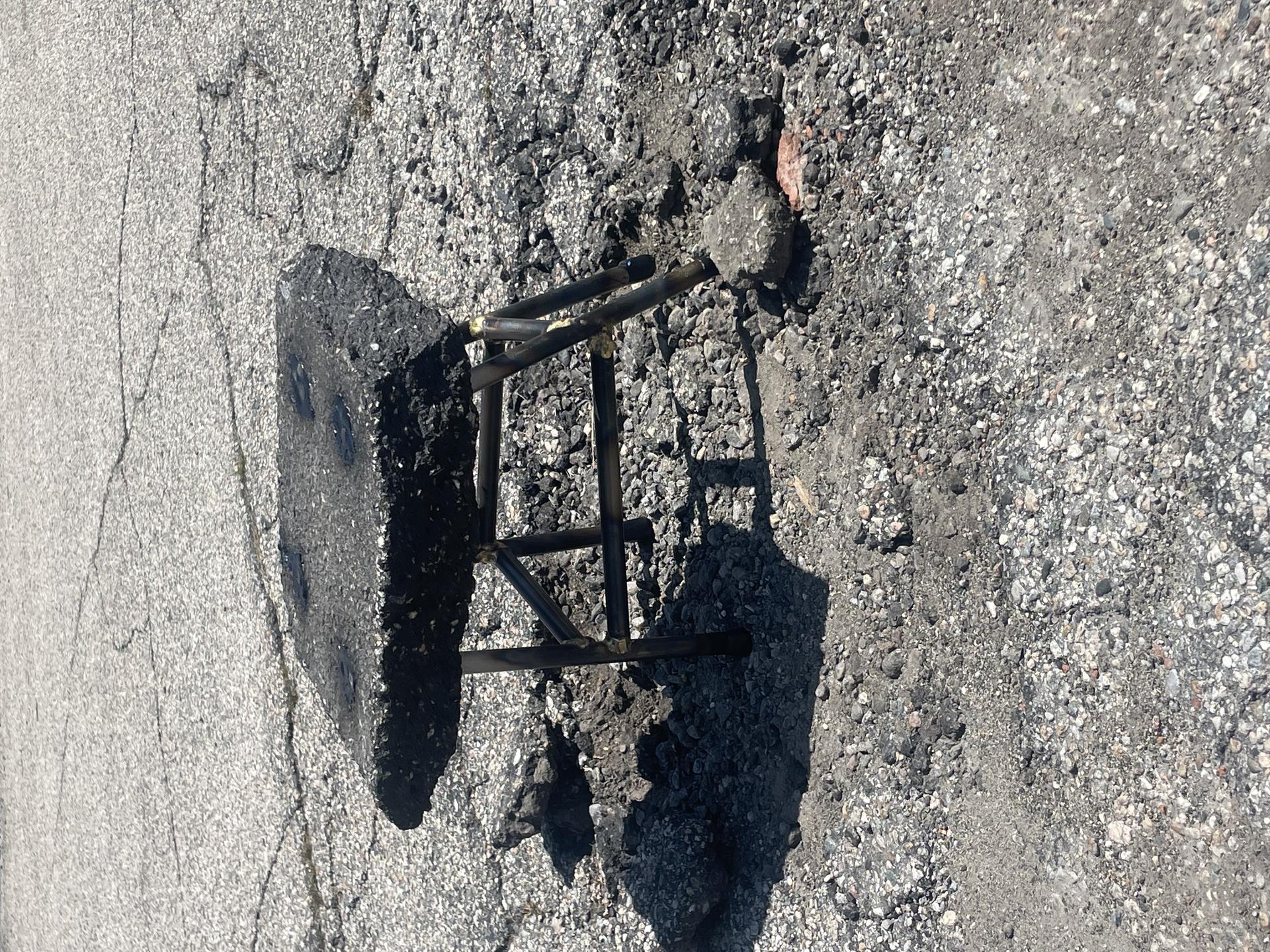 Crack Allure Stoolset
Asphalt road, reclaimed steel pipe, bronze
≈15" x 15" x 15"
2023
You're sitting on the side of the road youtubing a tutorial on how to use a tire iron and car jack. Late to your brunch. Or maybe you're still moving along, but your eyes are wider now that your heart is pounding because the jolt of your wheel dropping 6 inches into a tiny ditch made a sound that you can only describe as very very bad.
Now, your eyes are peeled, hands are gripped and maybe even sweating. You're going to see the next one and swerve to avoid it, to avoid the cost of repair, inefficiency, inconvenience, greater disfunction. You'll look in the rearview because that swerve might be mistaken as inebriated operation of a two-ton machine… but no flashing lights in sight. Your new awareness will allow you to avoid being reprimanded by an officer of the law.
Your instinct is to curse the road and its blemishes. But maybe you should thank it. 
 
Image
Canal Vessels
Steel, Walnut, Epoxy, Dried Plants
≈ 6" x 6" x 14"
2021