Modern Nomadism—A network of reciprocal moorings
The wave of modernization and the impact of globalization have gradually dissolved the traditional nomadic way of life. However some people still choose to live a nomadic lifestyle for quality of life or economic reasons, but they are still under cultural and political pressure. According to the National Institutes of Health(NIH), there are 164 million migrant workers in the world, which can be thought of as modern day "nomads". 
This paper focuses on 32,000 seasonally migrating Mexican farm workers in Santa Barbara County without a permanent home, exploring how they can be provided with a "mooring system" and, through different forms of settlement patterns, form a network of sites that can better nourish a shared, integrated economy with local communities.
 
Image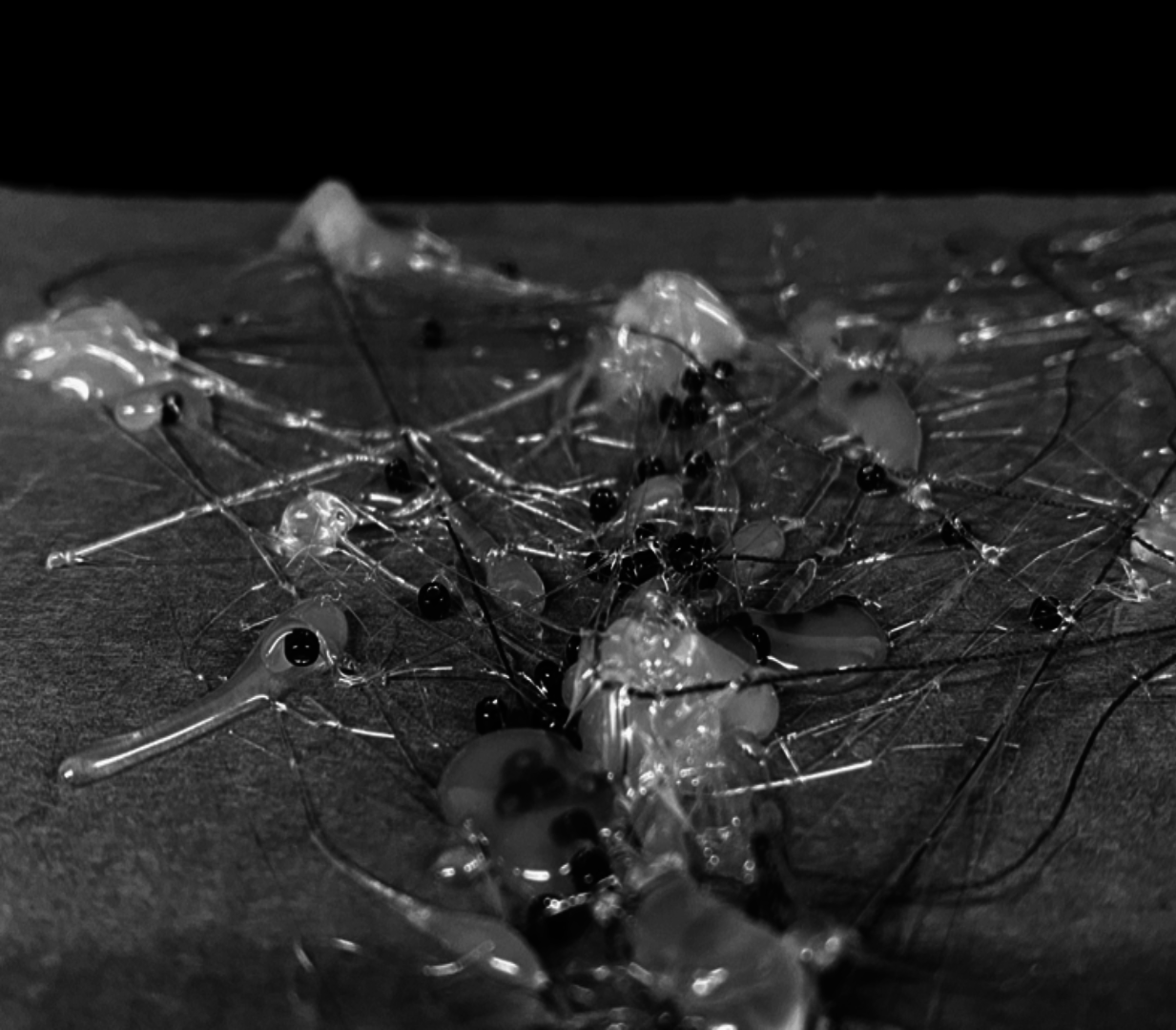 Explore the relationships and connections between different territories, but also the way relationships between different clusters are constructed: landscape corridors? Settlement patterns? Flexible infrastructure? Or spiritual links,what exactly can be called home and what are their roots? Do nomads have to drift all the time?
Image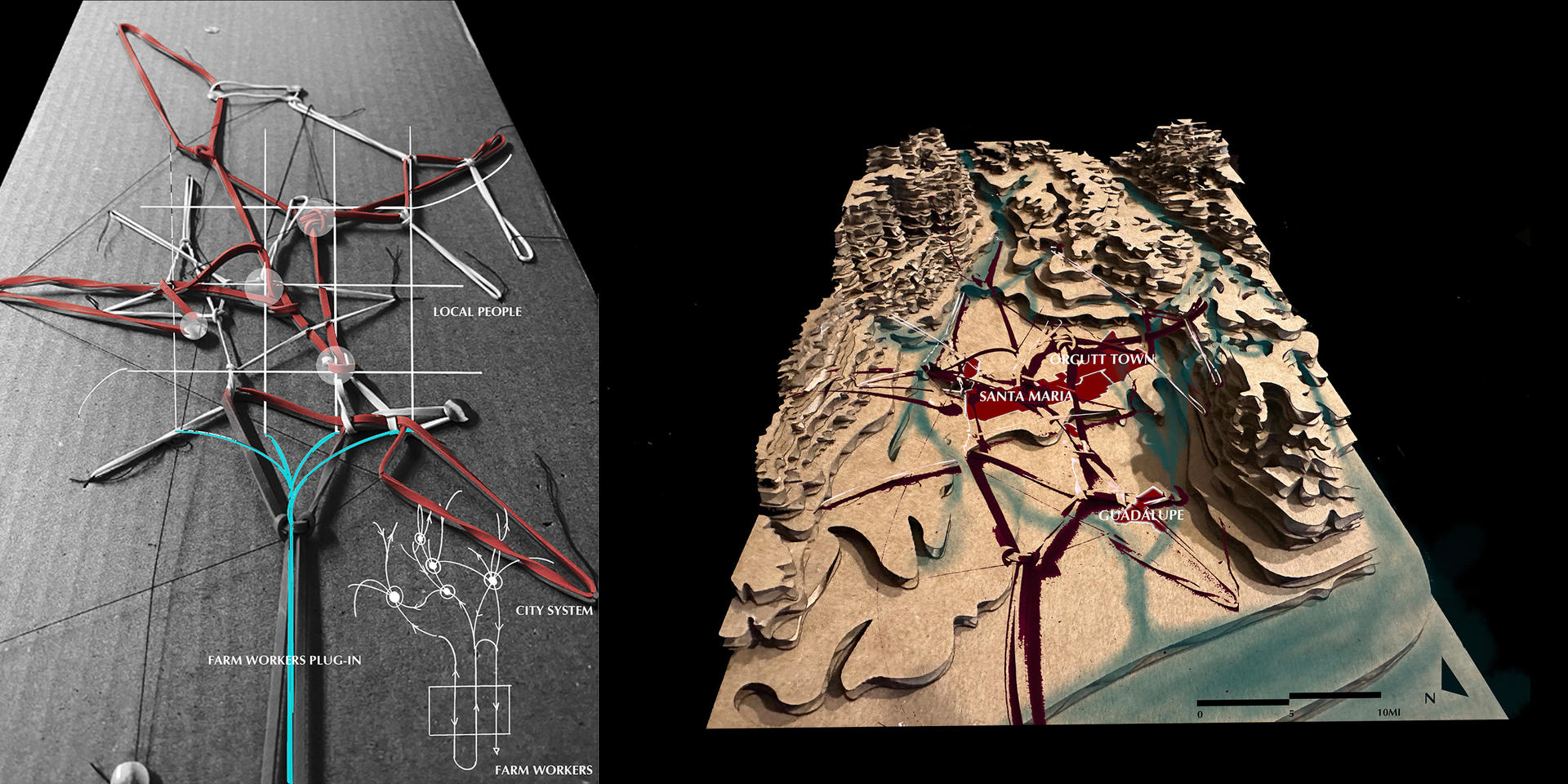 After the farm workers plug into Santa Maria City,they are like a very elastic element that will bring a lot of different cultures and opportunities to the city and local people. 
The approach through decentralizing and reorganizing the original urban settlement clusters to form multiple new share economy nodes to better serve their stop, move and integration. 
Image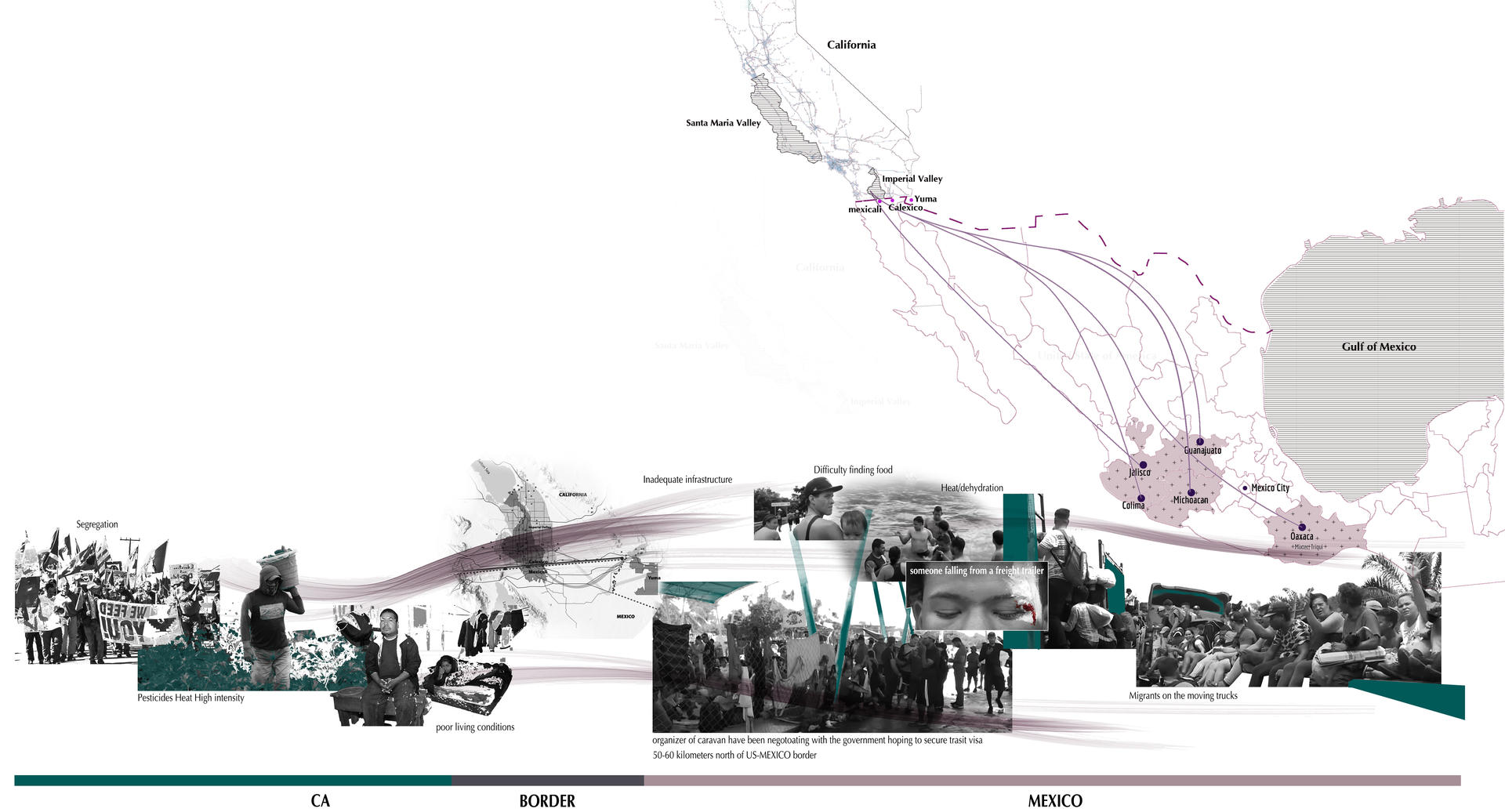 Most of the Mexican or Central ,South American migrant workers choose trucks as their basic vehicle. Some of them will get injured because they can't hold on to the moving trucks... and they have to deal with various challenges during the migration process: high heat and dehydration, difficulty in finding food, etc. Even if they reach the United States smoothly, they will still face a lot of challenges, like shortage of housing, poor living conditions, segregated local community, language barrier, racism…
Image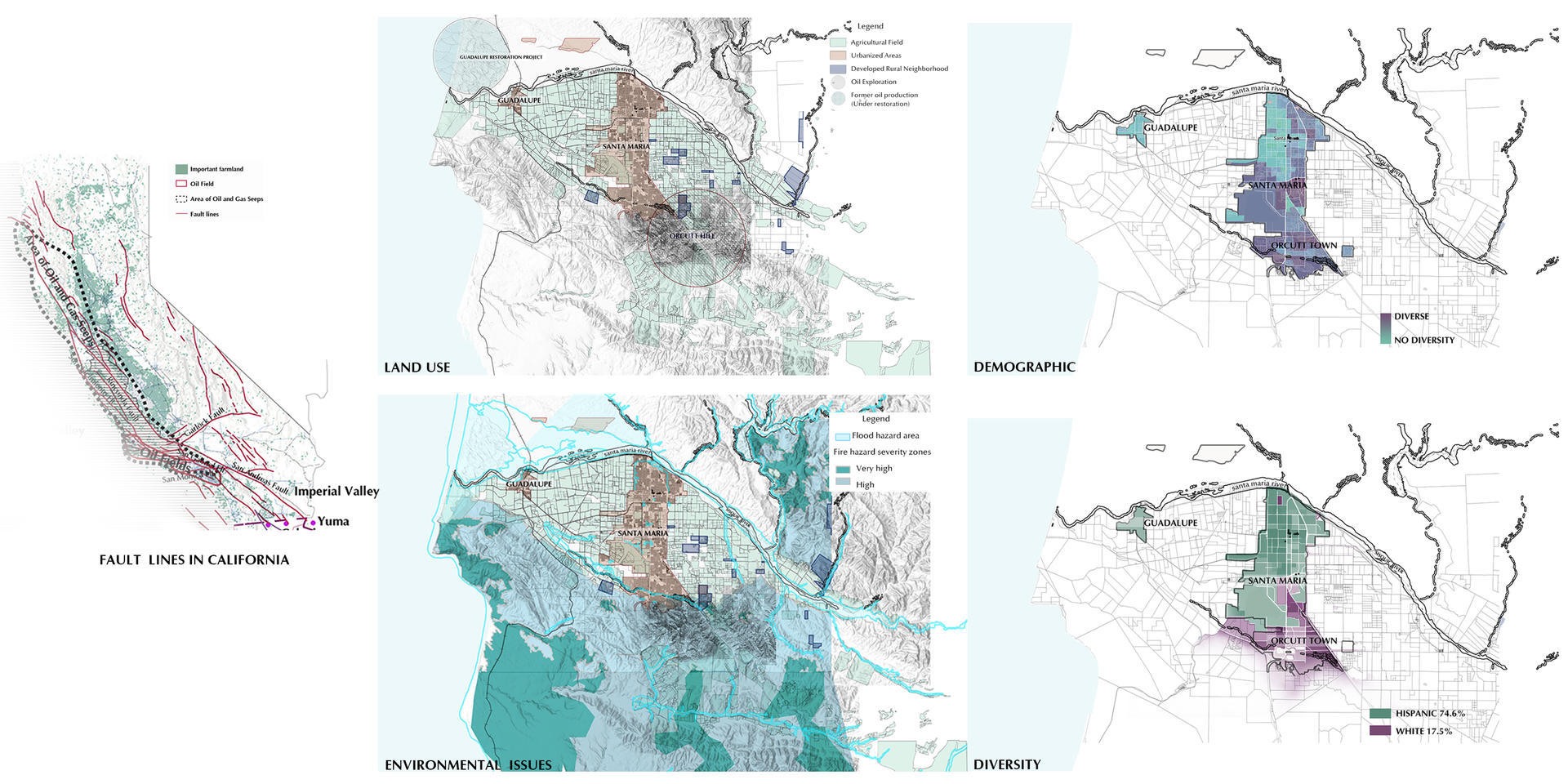 Agriculture plays an important role in the Santa Maria city's economy,but the oil industry has long had a large presence in the area.
Through the analysis of the land use, environmental issues (wildfire and flooding) in this area, it is clear that the exploration of settlement patterns will be based on this, but with more adaptability and flexibility.
The selection of the test region will be based on a diverse population distribution.
Image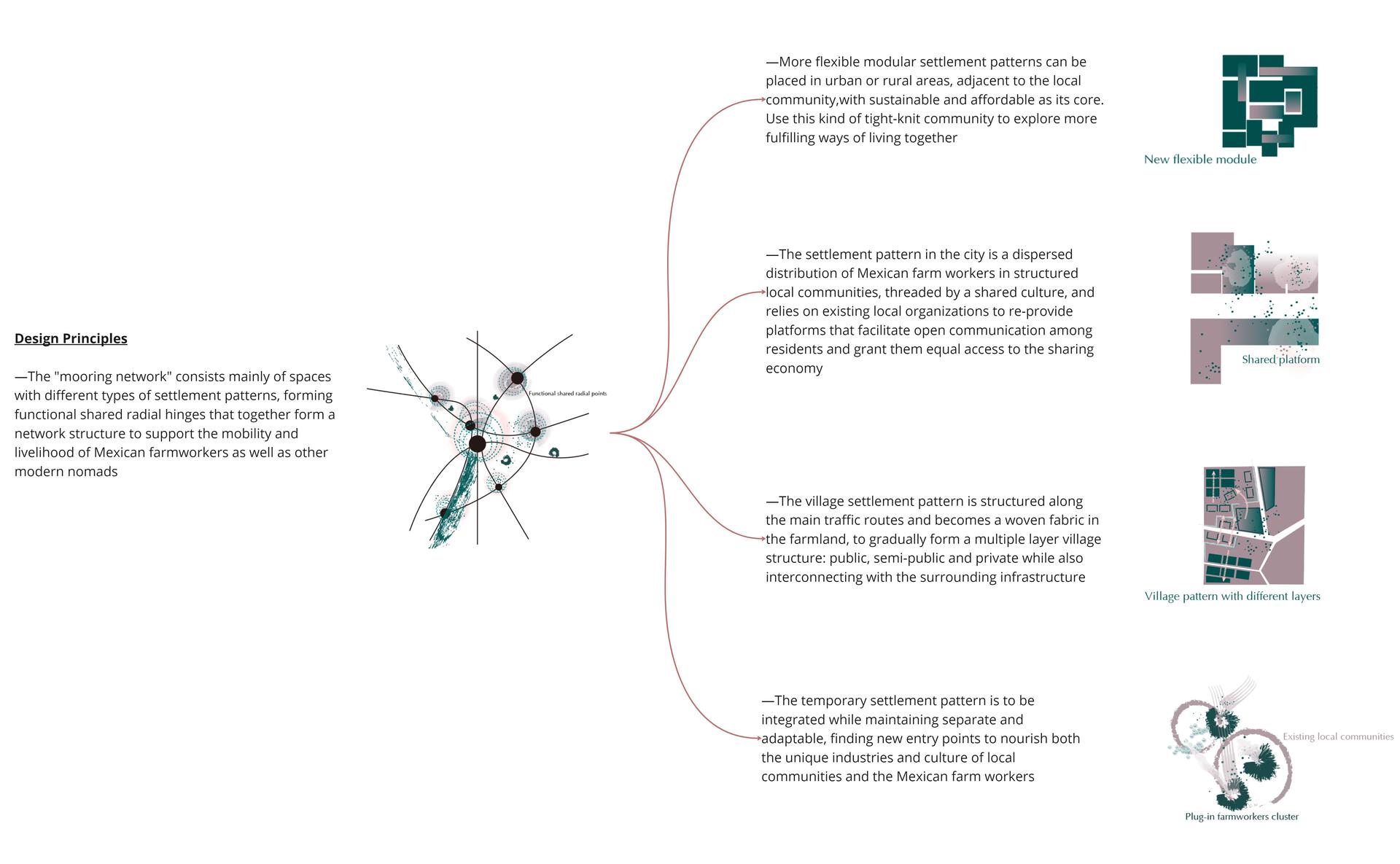 Based on the preliminary analysis, I finally determined 3-4 main types of integrated living patterns, which can be divided into two main types: independent and embedded.But they all make different kinds of contributions to the larger "mooring system"(serve as a migrant center,Improve the sharing economy…)
Image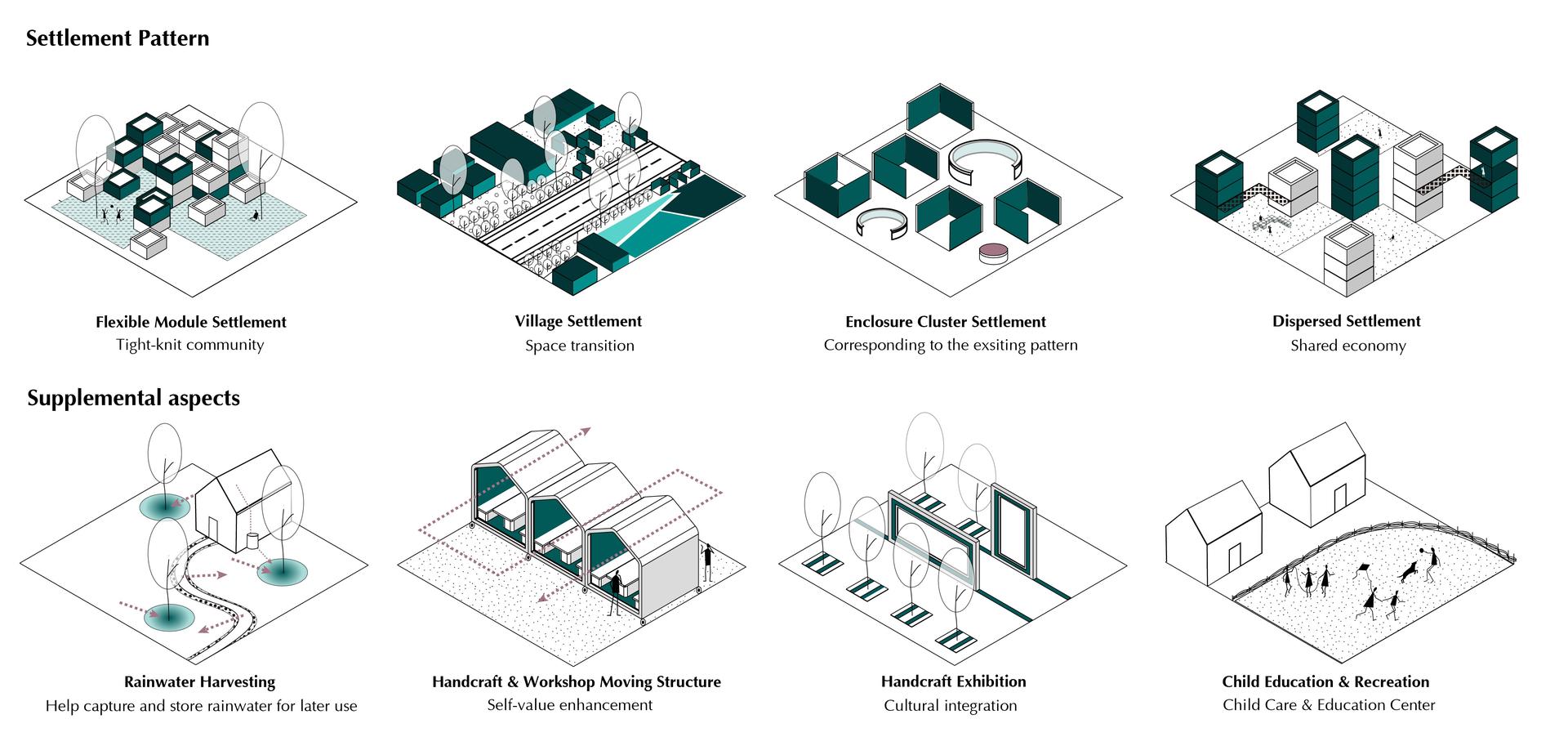 In addition to the basic settlement patterns, some complementary infrastructure will help Mexican farm workers re-establish their roots in Santa Maria culturally, technologically, and to some extent physically.
Image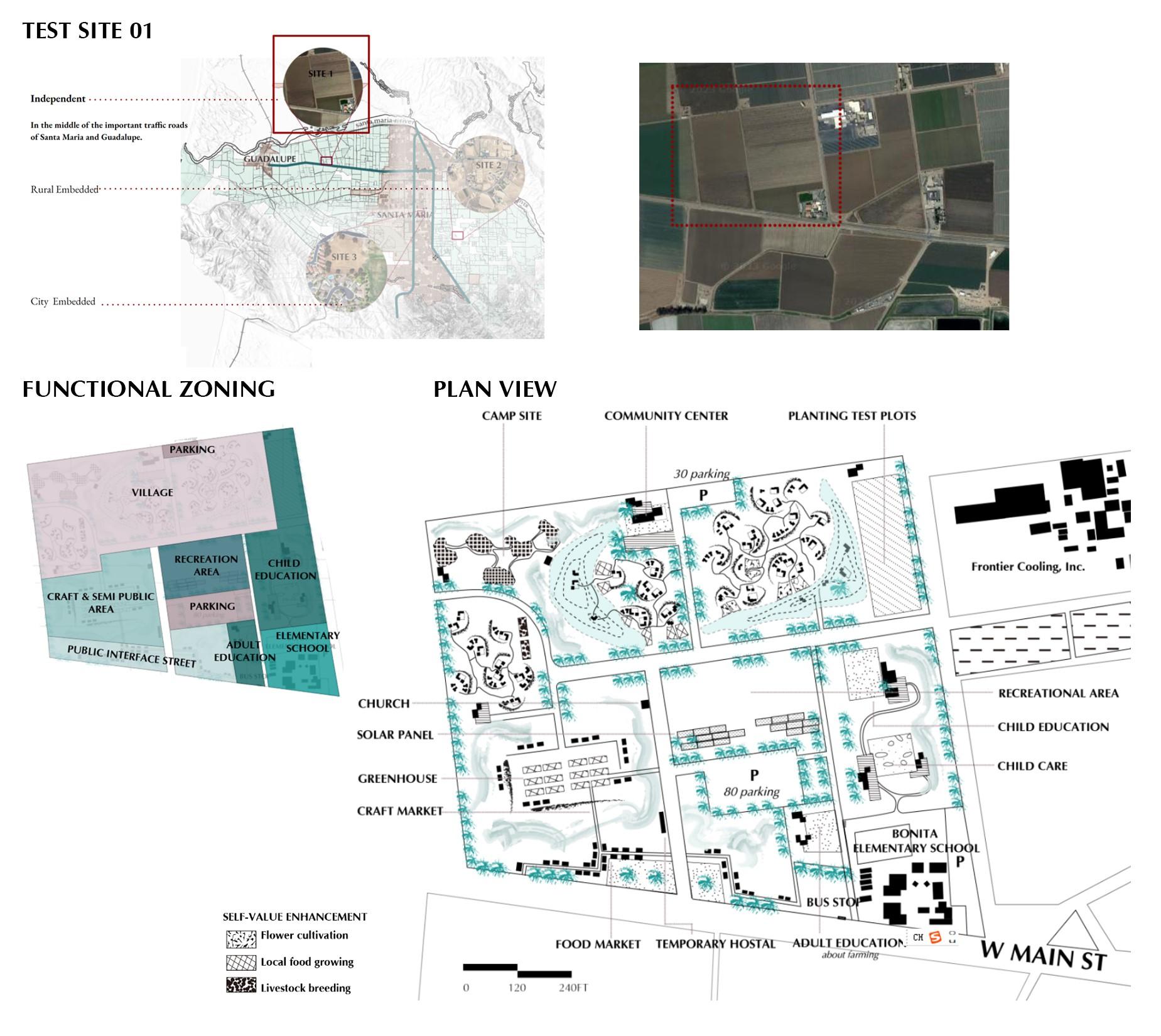 One of the most important test sites is located in the middle of Santa Maria and Guadalupe's major traffic road, embedded in the farmland,next to the elementary school and not far from Santa Maria city's shopping area.This relatively independent village will serve as a migrant center for Mexican migrant workers, with a more comprehensive service system, and it can also be used as a changeable typology in other areas closer to the city.
Image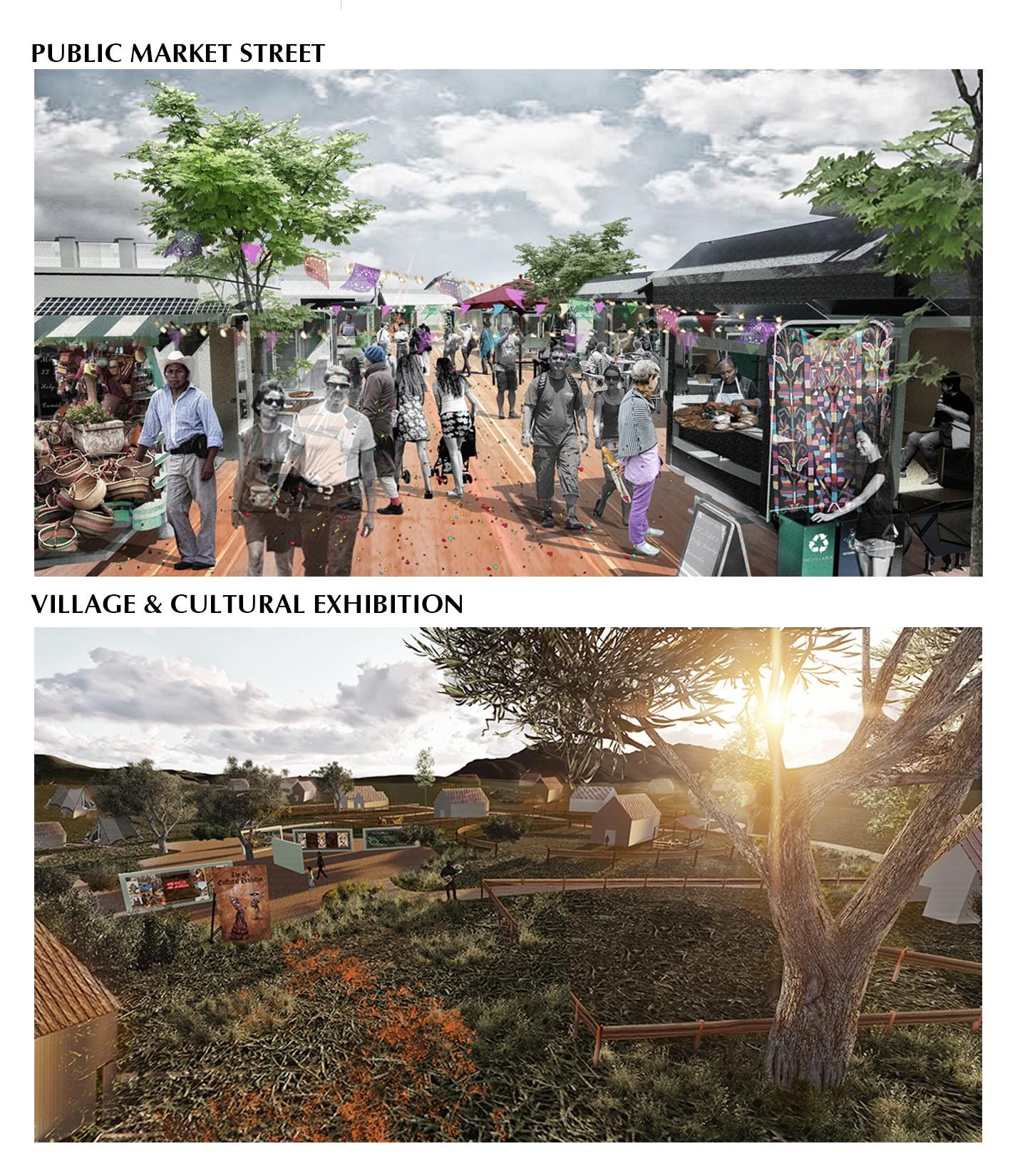 Showcasing how the public market streets can be used with some flexible infrastructure to meet sales needs (or camping needs), while the cultural atmosphere of the village will be shown through different events held on a regular basis, which will also be an important channel to link them with the locals.