Image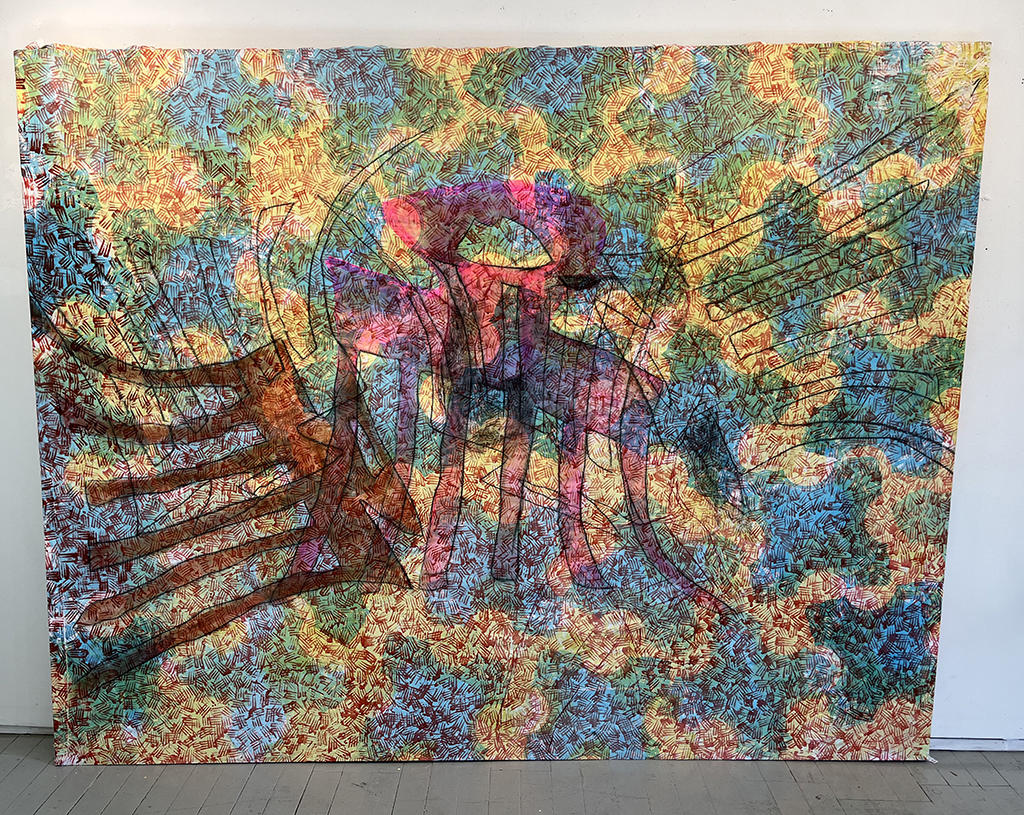 Metaphors in Materials, Approaches and Imageries for self-reclamation and empowerment. 
My creative process draws inspiration from daily experiences. I am influenced by West African textile and print cultures like Batik, Adinkra, and Adire and how symbols, patterns and colours become metaphors for communication through these cloths.
My artistic practice explores a wide range of themes related to women, sustainability, loss, everydayness, wear and tear, degeneration, the transitory nature of life, and material effects, often through the repurposing of household fabrics. Through experimentation with layering, repetition, and investing in the process, I aim to contribute to the conversation around gender and societal expectations that persists in our current world, while also engaging in a personal search for identity and belonging.
This thesis will examine my practice, including my sources of inspiration and artistic process, to understand how I respond to the themes that particularly interest me, and how my work contributes to the ongoing dialogue of contemporary art practices. I aim to use my art to challenge traditional norms and empower myself and the women around me.
Image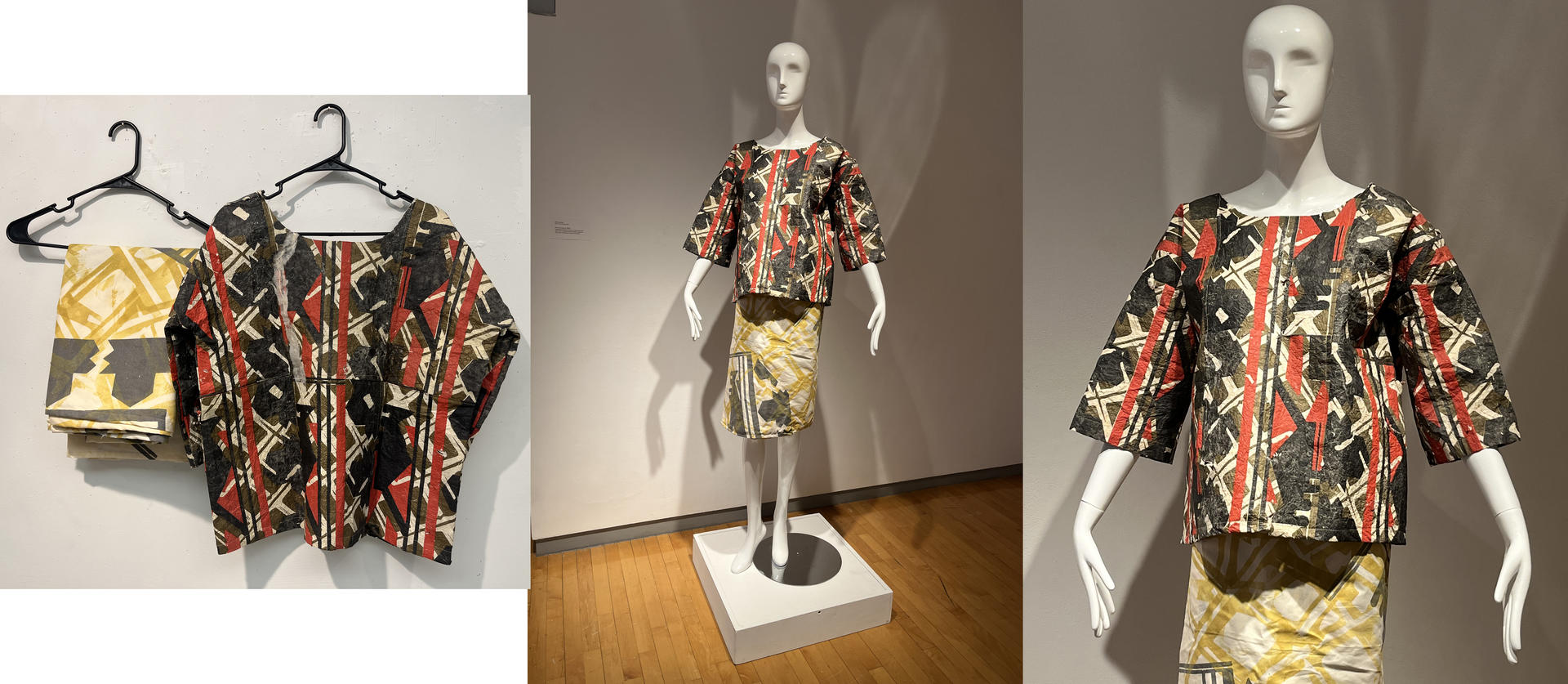 Emimoniasoyi
Letterpress and Screen Printing on Handmade Paper, thrift fabric sewn into Iro and Buba (Native Nigerian traditional cloth which translates as Wrapper and blouse) Emimoniasoyi- a Yoruba word which translates in English as "I own these clothes".
2022
Image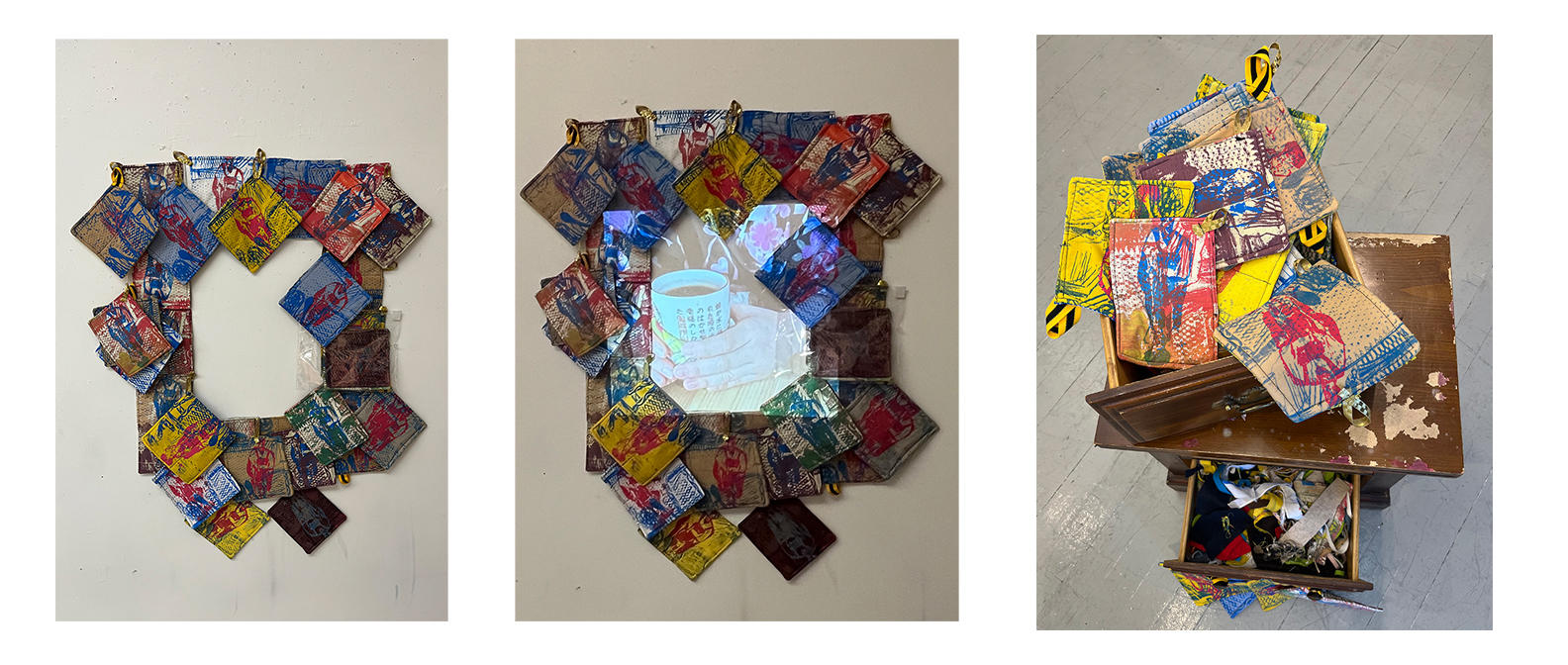 Mama Ama's Potholders
Screen Printing, sewing, side table, scraps of fabrics, projections (Projections are collected images of people's engagement with potholders they were given to use in their various homes/spaces.) Mama Ama's Potholders 2022 is a 100 varied editioned prints done on pillowcases and placemats; later sewn into 50 sets.
2022
Image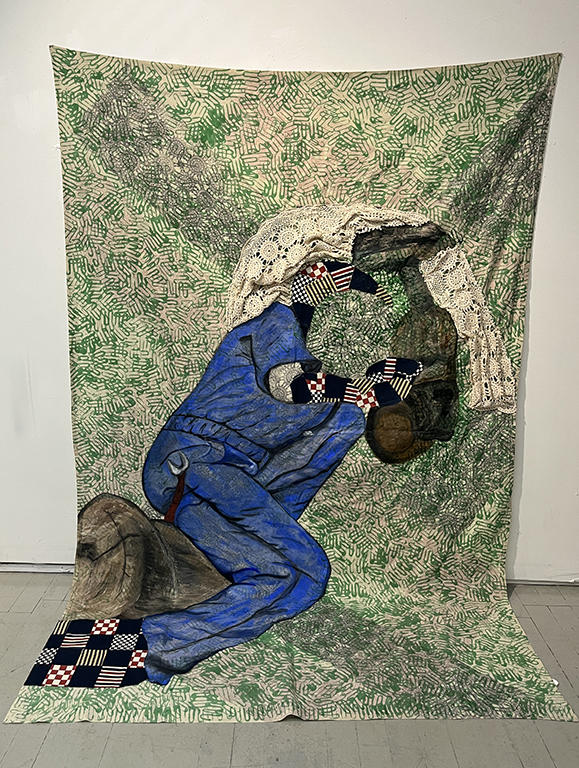 Not yet Titled-i.am.a 'mechanic'
Screen printing, fabric collage with found lace and placemats, fork painting, Painting 'acrylic on bedsheet', food dyes, gum arabic.
62 × 96 inches
2022
Image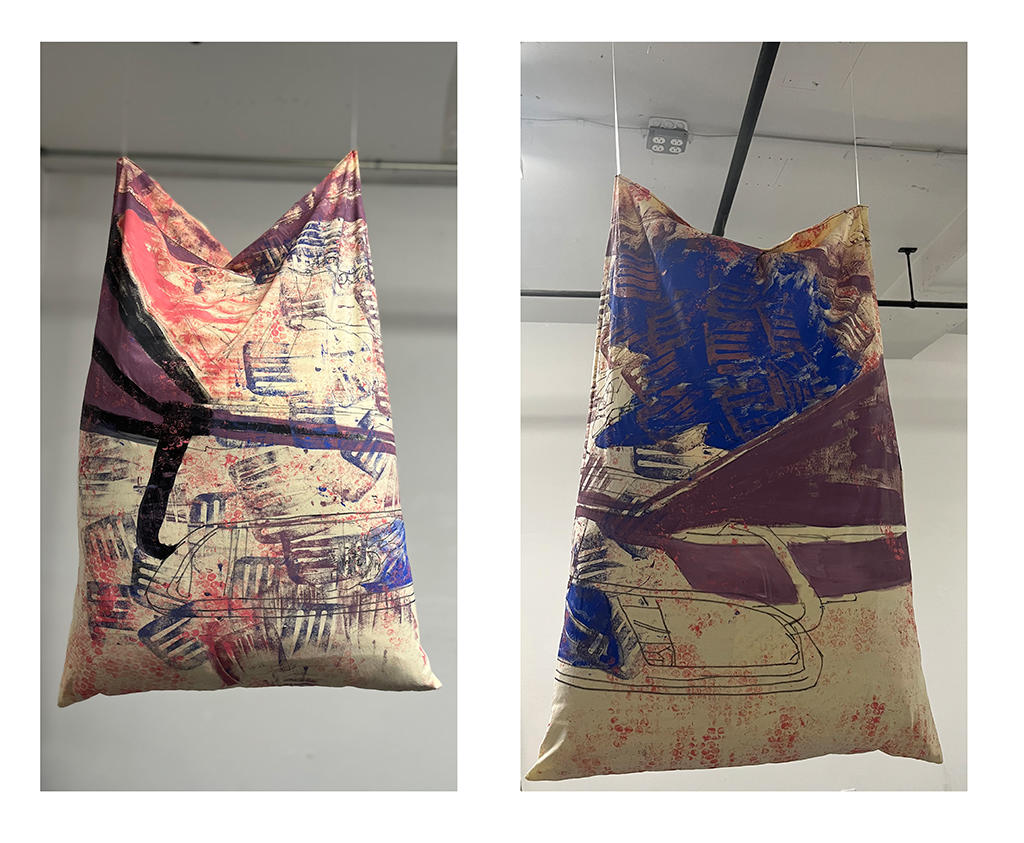 How much more?
Pillowcase, screen-printing, textured impressions, spatula printing, acrylic painting, drawing, stitching-
2022
Image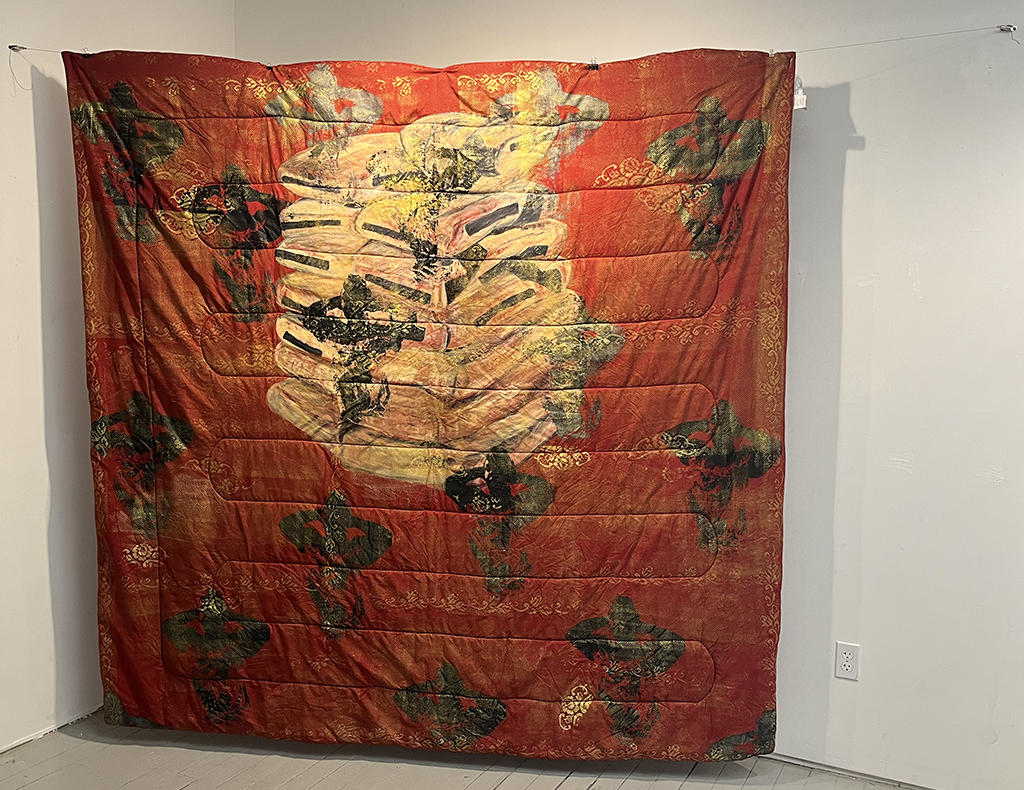 Light weighted
Acrylic painting, screen printing on blanket
88 × 88 inches
2022
Image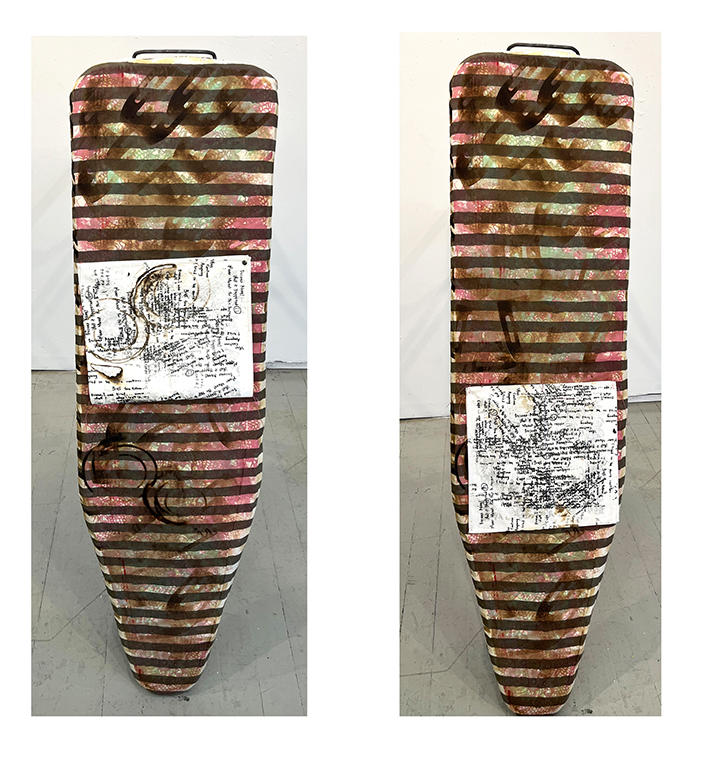 Secret Scars
Found iron board, spatula printing, hot plate, placemats, screen printing, lace, sewing.
2022
Image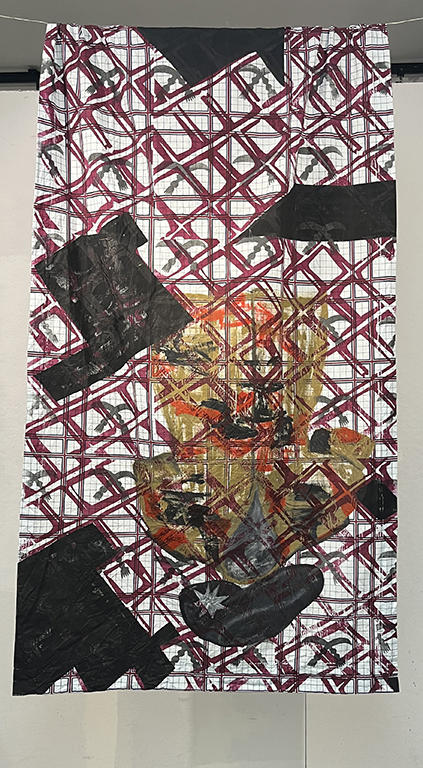 Untitled
Screen printing and painting 'acrylic on curtain'
75.5 × 43 inches
2022
Image

"Untitled II"
Screen printing and Letterpress on fabric (11.5 × 8 inches quilted together)
124 × 41.5 inches
2022
Image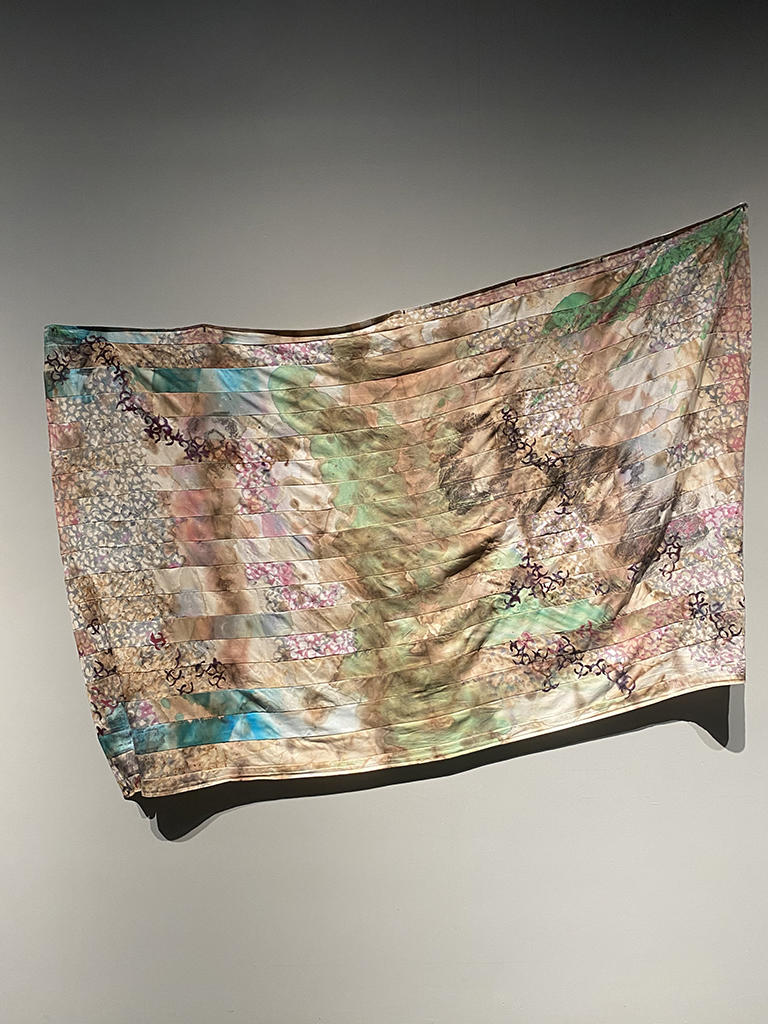 "Ɛha yi aa"
Printing/hand painting using stencils on secondhand cotton bedsheet with hibiscus, sorghum, walnut and food color, Stitching.
90 × 55.5 inches
2022
Image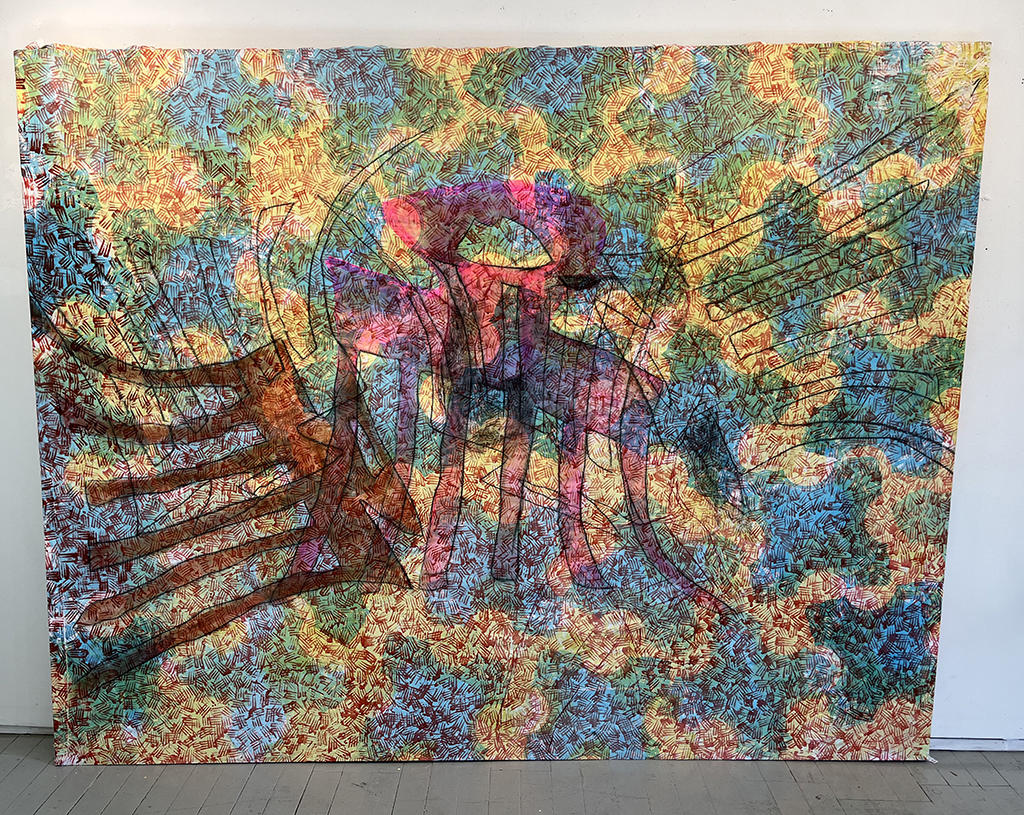 Not yet titled
Drawing, Painting, Screen printing, Fork printing/painting
97 × 76 inches
2022