Image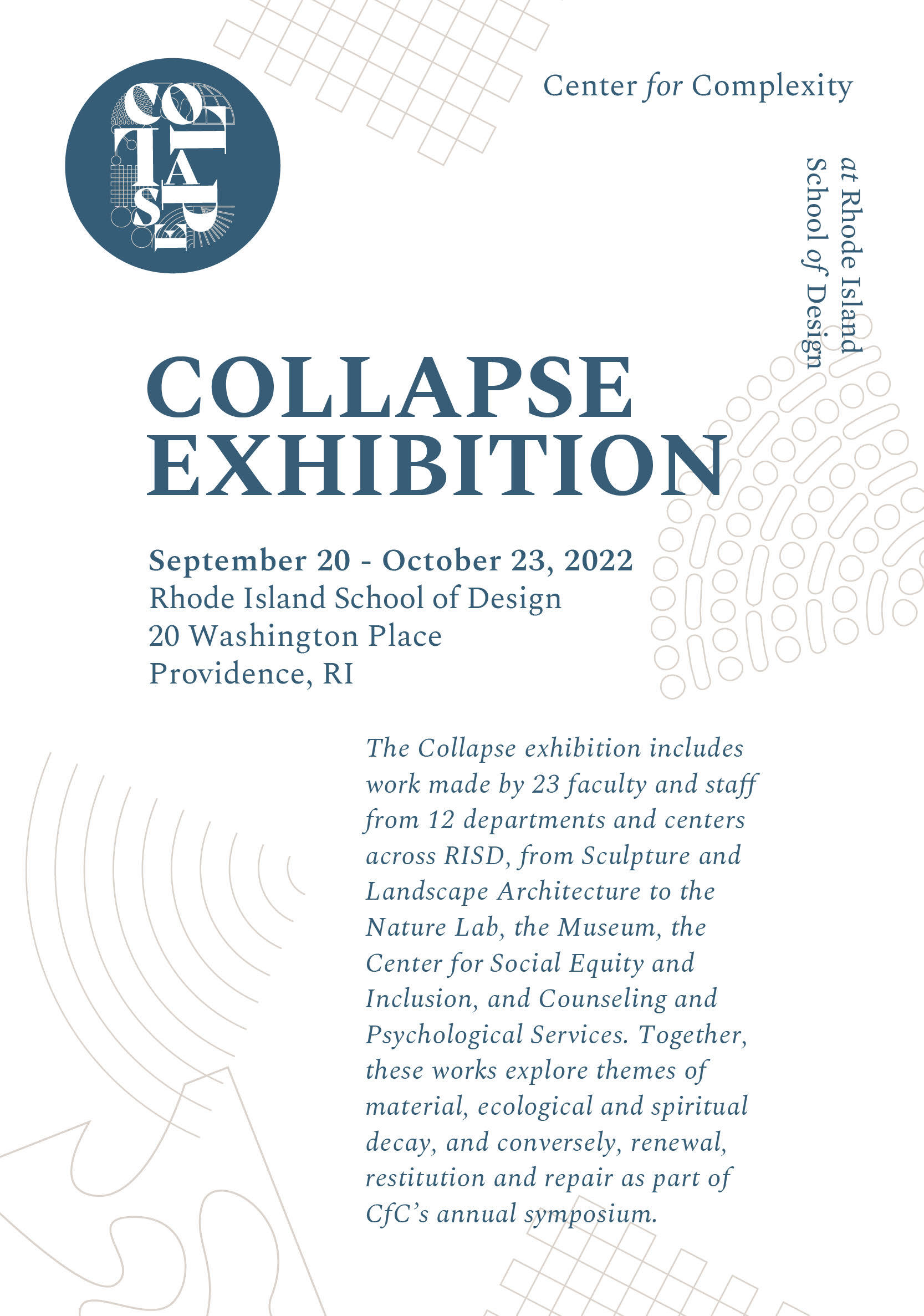 EVENTS
Collapse Exhibition
Friday 10/7, 3:30–5:30pm
Saturday 10/8, 10am–4pm
20 Washington Place, lobby
As part of our fourth annual Complexity Symposium, a unique exhibition of new staff and faculty work exploring this year's theme of collapse will be exhibited in the Washington Place lobby throughout the inauguration.
Open Studio events do not require pre-registration.
MAP
23
20 Washington Place
Exhibition

Lobby

Friday 10/7, 3:30–5:30pm

Saturday 10/8, 10am–4pm
ABOUT
The Center for Complexity at Rhode Island School of Design (RISD) is a platform for transdisciplinary collaboration and innovation, informed by global events and creative practices, founded to benefit scholars, practitioners, a diverse range of partners and the RISD community.