Image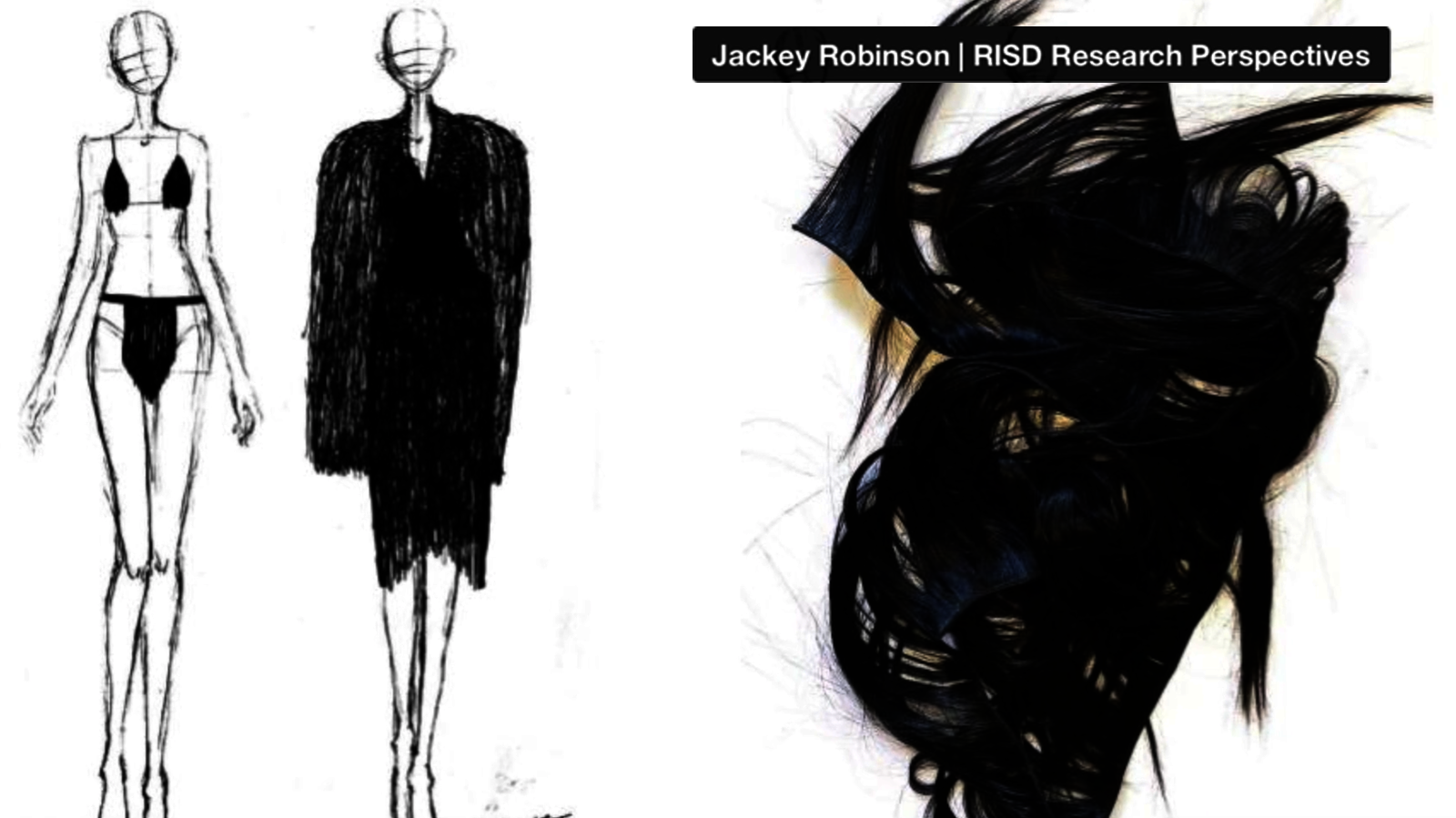 Still from Jackey Robinson MArch 22 & the category is... Videographer: Holly Gaboriault MA 21 GAC
EVENTS
Video Screening: RISD Research Perspectives
Friday 10/7, 3–5pm
Saturday 10/8, 10am–4pm
RISD Museum, Common Room
RISD Research Perspectives is a series of videos that highlight the intersections of art, design, theory, social justice and research in interviewed conversations within the RISD community. The series was conceived and created in Fall 2020 by documentary filmmaker, design researcher and THAD faculty member Holly Gaboriault MA 21 GAC while working as a graduate student with Soul Brown, Director, Research. RISD's Research Department sustains and encourages the culture of inquiry at the Rhode Island School of Design by offering the system, tools and expertise for implementing arts based research. The office facilitates planning, grant seeking, professional development, discourse, community engagement and other opportunities that enable faculty and students to undertake innovative, multidisciplinary research initiatives that contribute new insights and advance practices through the exploration of materials, techniques, contexts and scholarship.
During the Inauguration, RISD Research will screen 13 videos from the Perspectives series highlighting the processes of researchers:
Hammad Abid, MFA 21 TX
Bhen Alan, MFA 22 PT
Rafael Attias, 91 GD; senior critic, Illustration
Matthew Bird, 81 ID; senior critic, Industrial Design
Laurie Brewer, associate curator, Costume & Textiles, RISD Museum
Jess Brown, MID 09; assistant professor, Industrial Design
Tayana Fincher, Nancy Prophet Fellow '20, RISD Museum
Kate Irvin, curator, Costumes & Textiles, RISD Museum
Jonathan Mark Jackson, MFA 22 PH
Rey Londres, 22 PH
Lilly E. Manycolors, MA 22 GAC; Presidential Fellow
Christopher Roberts, Schiller Family Assistant Professorship in Race in Art and Design; assistant professor of Theory and History of Art and Design and Experimental Foundation Studies 
Jackey Robinson, MArch 22; Lecturer, Apparel Design
Felipe Leonardo Santos Shibuya, Nature Lab Hyundai Biological Programs Fellow 
Wei Zhang, 21 CR
Open Studio events do not require pre-registration.
MAP
18
RISD Museum
20 N Main Street
Video Screening: RISD Research "Perspectives"

Common Room

Friday 10/7, 3–5pm

Saturday 10/8, 10am–4pm
ABOUT
RISD Research sustains the school's culture of inquiry by offering a platform for research initiatives, providing opportunities for programming, training, and publication, and encouraging collaboration among students and faculty.
RISD recognizes that discovery and experimentation are critical for meaningful work in the arts and for realizing the significance of art and design in the world. The institution's focus on fine, design, and liberal arts, the excellence of its faculty and student body, and its compact size all facilitate diverse types of research and partnership that contribute new insight and advance practice through exploration of materials, techniques, contexts and ideas.