Image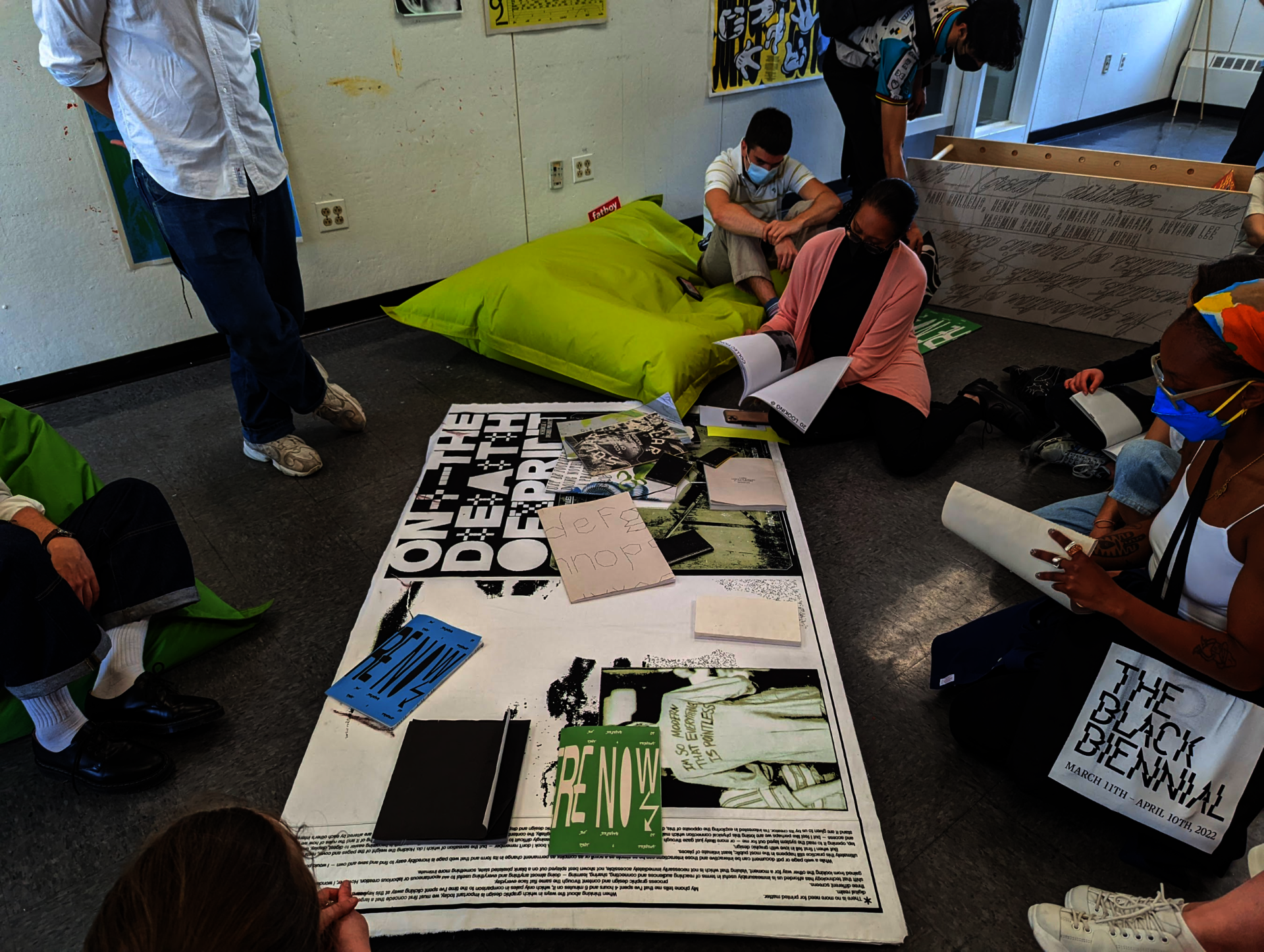 EVENTS
New Spaces in GD: Reading Room
Friday 10/7, 3–5pm
Saturday 10/8, 10am–4pm
Design Center, GD Commons
RISD Graphic Design invites the community to engage in conversation around a specially curated collection of publications, texts and images in New Spaces in GD: Reading Room, installed in the GD Commons, October 7–8, 2022. This library of materials has been collaboratively assembled by the RISD GD community from student, faculty and staff collections, reading lists and hard drives, and designed as a participatory space to celebrate the historic inauguration of President Crystal Williams. As a gathering space, New Spaces in GD: Reading Room is an opportunity to communally engage around new pathways and territories we're moving towards as artists and designers—visitors are free to reproduce, remix and self-distribute the materials throughout Inauguration Weekend, transforming the reading room environment itself into a new space for dialogue and sharing.
Open Studio events do not require pre-registration.
MAP
7
Design Center
30 N Main Street
New Spaces in GD: Reading Room

GD Commons (1st floor)

Friday 10/7, 3–5pm

Saturday 10/8, 10am–4pm
ABOUT
Graphic Design at RISD provides a comprehensive education that pushes the boundaries of the discipline. Students learn how to communicate ideas visually, play with the tools of the field, frame points of view and messages, build community and embrace a fluid, networked culture. Faculty support these explorations and encourage ambitious ideas along with a mastery of traditional practices.