Image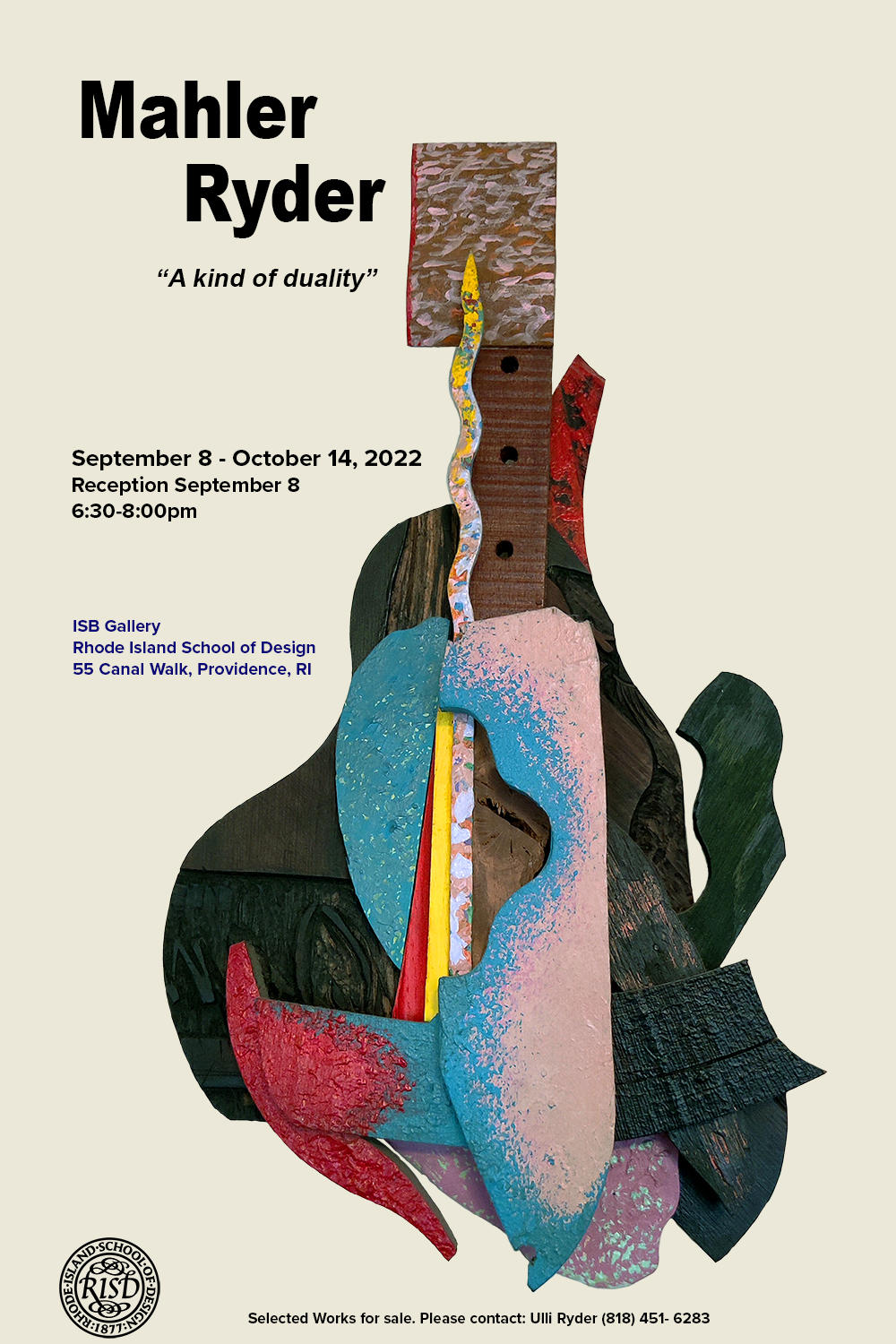 EVENTS
Mahler Ryder: "A kind of duality"
Saturday 10/8, 10am–4pm
ISB, ISB Gallery
The RISD Illustration department welcomes attendees of the Inauguration of our 18th president to visit the ISB Gallery to celebrate the work of Mahler Ryder. Mahler Ryder was a civil rights pioneer whose work spanned three decades. He was instrumental in founding the famous Studio Museum in Harlem where he served and devoted a series of collages to Rhode Island's Black Revolutionary War regiment, slavery, and milestones in Black history. Ryder served as a full-time faculty member at RISD from 1969 until his untimely passing in 1992. He was a painter, sculptor and self-taught musician who once had a solo show in the Whitney Museum as well as many other well-known establishments around the world.

Open Drawing
Saturday 10/8, 10am–1pm
ISB, room 309
Attend or observe a session of Open Drawing. Space is limited to 20 participants, which will change every hour.

Open Studio events do not require pre-registration.
MAP
10
Illustration Studies Building (ISB)
55 Canal Walk
Mahler Ryder, "A kind of duality"

ISB Gallery (1st floor)

Saturday 10/8, 10am–4pm
Open drawing

Room 309

Saturday 10/8, 10am–1pm
ABOUT
As a creative discipline, Illustration at RISD is broadly defined—by purpose, not media. While illustrators employ the same tools used in painting, photography, film, graphic design and other disciplines, they make imagery with the intent of conveying specific meaning and messages.