Image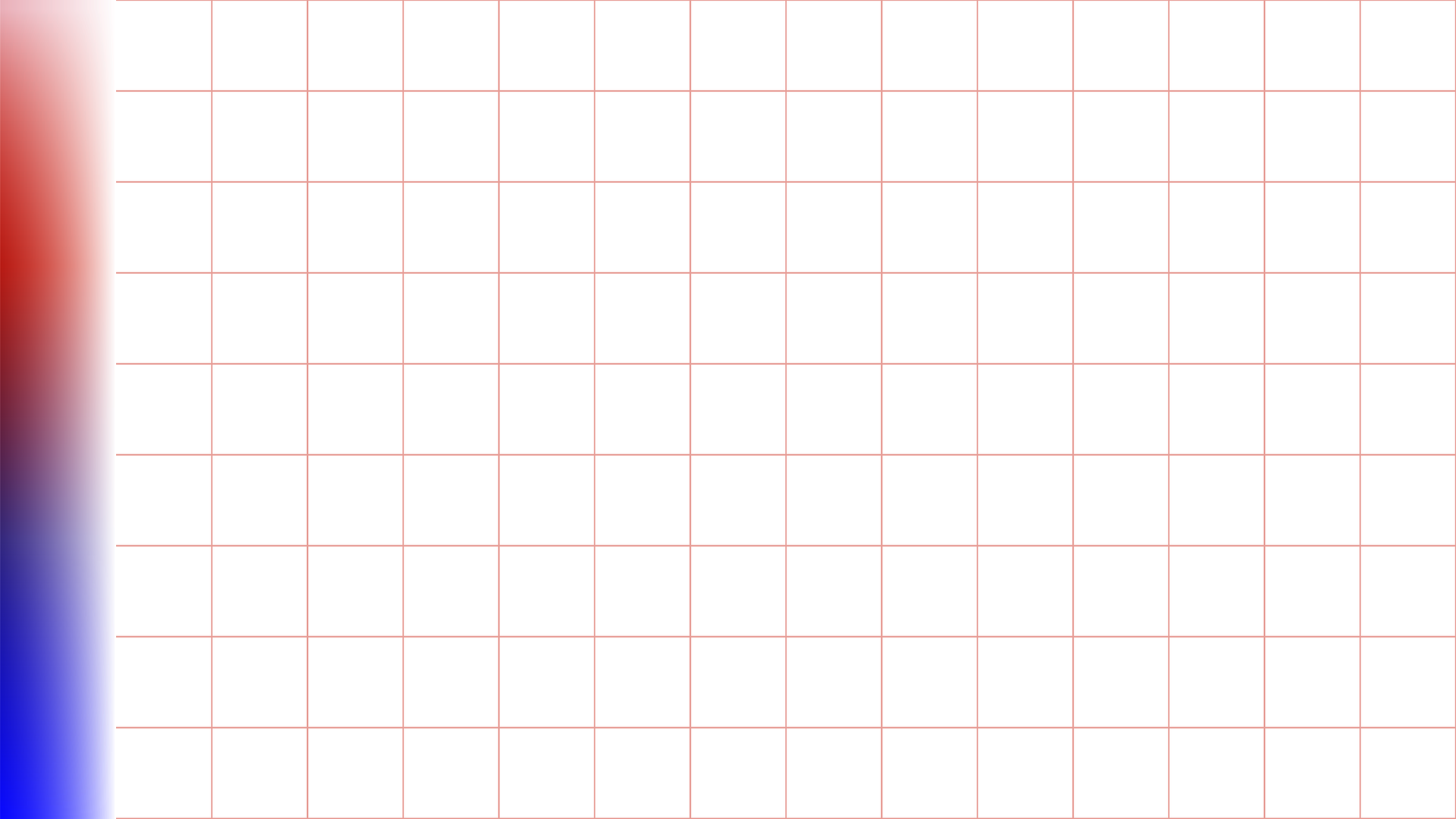 Image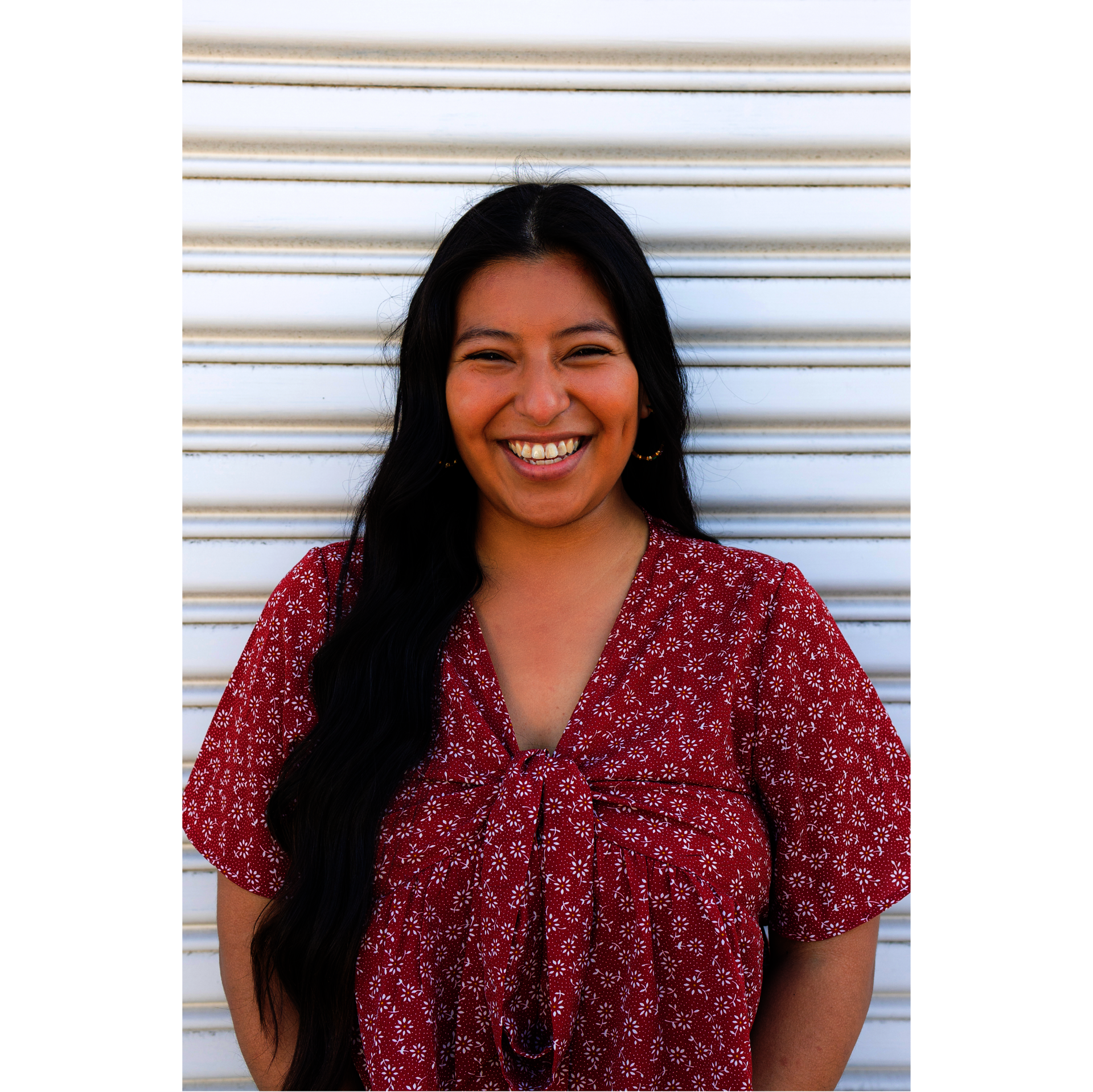 Kathrine Bahena-Benitez
They/Them/Theirs
Image

Katherine Bahena-Benitez Name Pronunciation
I am a Queer Mexican-Indigenous Theatre & Film Actor, Dancer, Poet, Playwright, Advocate and more. I am also a Graduate of California State University, Sacramento. In my art, I center BIPOC/LGBTQIA+ stories, lived experiences, joy and voice. I realize how important it is to continue telling our Ancestors stories, so as to say "shine light to our resilience." I am based in California but have recently trained in the East Coast with the National Theatre Institute at the Eugene O'Neill Theatre Center. I am winner of the Kennedy Center's Runner-up Irene Ryan acting award (Region 7). I've also had the great pleasure of working in many facets of performance with the Sacramento Shakespeare Festival, the Latino Center of Art and Culture, Teatro Espejo, and Lime Arts Production. A quote that inspires me is, "I change myself, I change the world" -Gloria E. Anzaldua. Feel free to follow me on social media for more: _imjstlivin or Home | Katherine Bahena-Benitez 
Unfinished Work
American Dream and Yo Ya No Rezo are revolutionary poems, meant to reveal the unspoken truth. Truth that is often left in the shadows yet exposed under a microscope for everyone to see. I wrote these poems with the intention of describing our realities, while also shining light to our unapologetic joy, resilience, and power. These poems are medicine, for they heal, affirm, and describe as well, the complexities of what it means to be a Black, Brown, Indigenous, Immigrant, Undocumented, LGBTQIA+ person in America. These poems are meant to be performed out loud, with a vibrancy that manifests in all colors, music, dance, and acting. These are unfinished poems, for they still have so much more to say; I still have so much more to say (I continue to write, to this day). Both poems were written at different moments in my life, but my hope is to bring them into a Theatre once it is safe to, to be performed and workshopped in person. Therefore, providing other emerging artists the opportunity to build community and collaboration with other fellow artists! Sharing these words comes with my own understanding that these are important issues and we need to talk about them. By talking about them, we heal and our collective healing is powerful. It is important we not only acknowledge these truths, but that we also take proactive measurements to cultivate change. These poems are love poems for my communities, letting them know, I see you, I hear you, I feel you, and our joy is magical. Mucho amor! 
Sinceramente,
Katherine Bahena-Benitez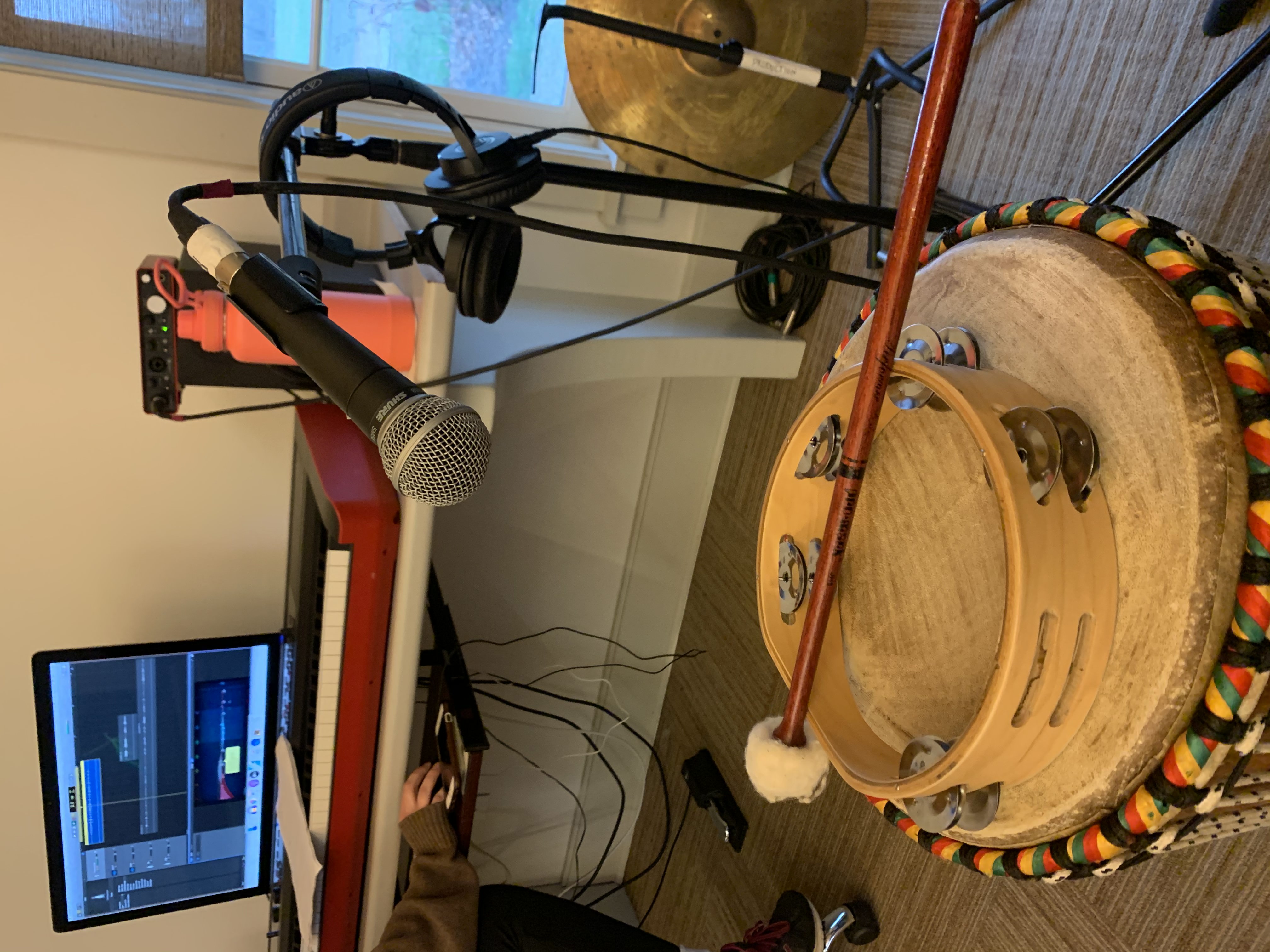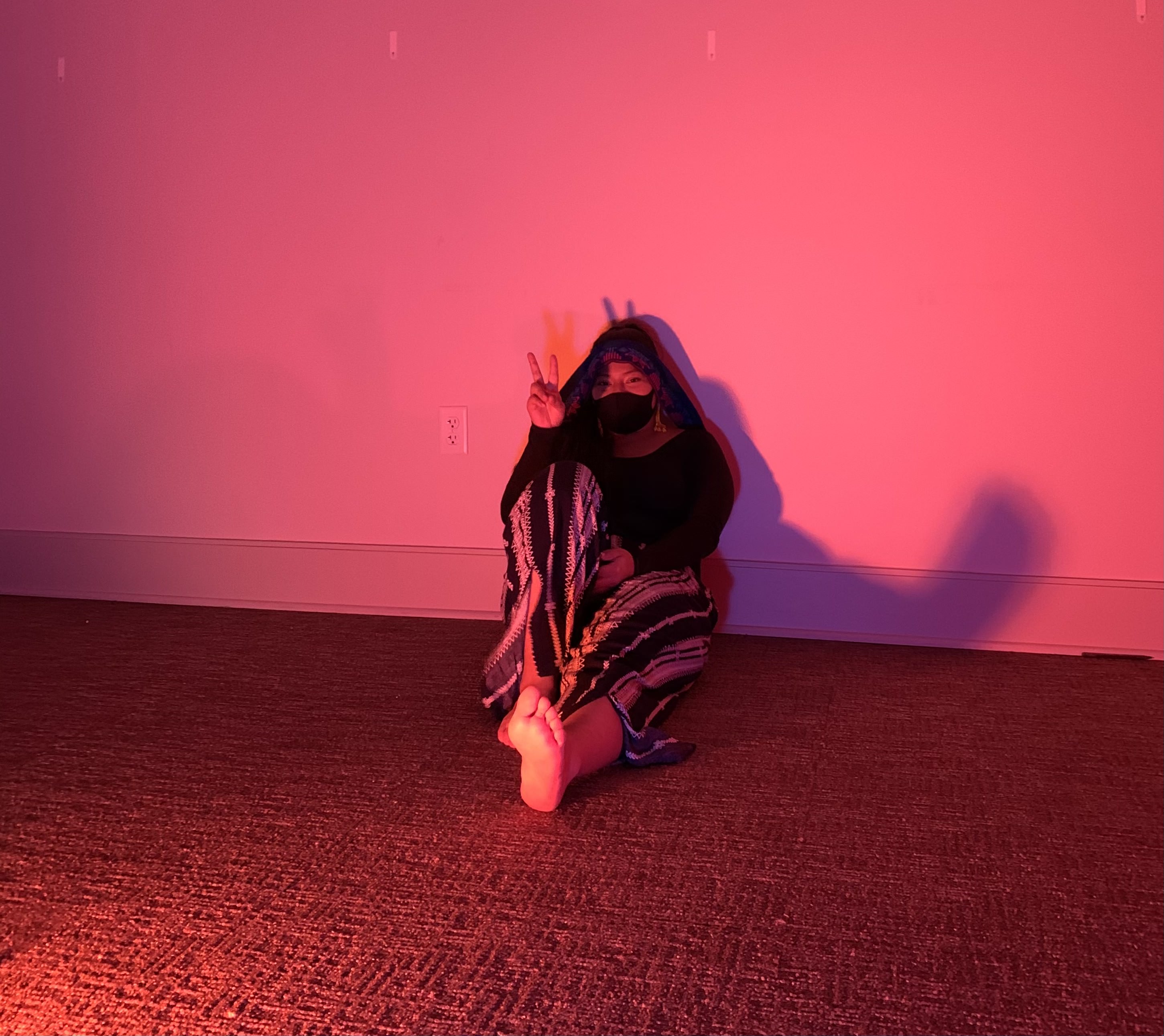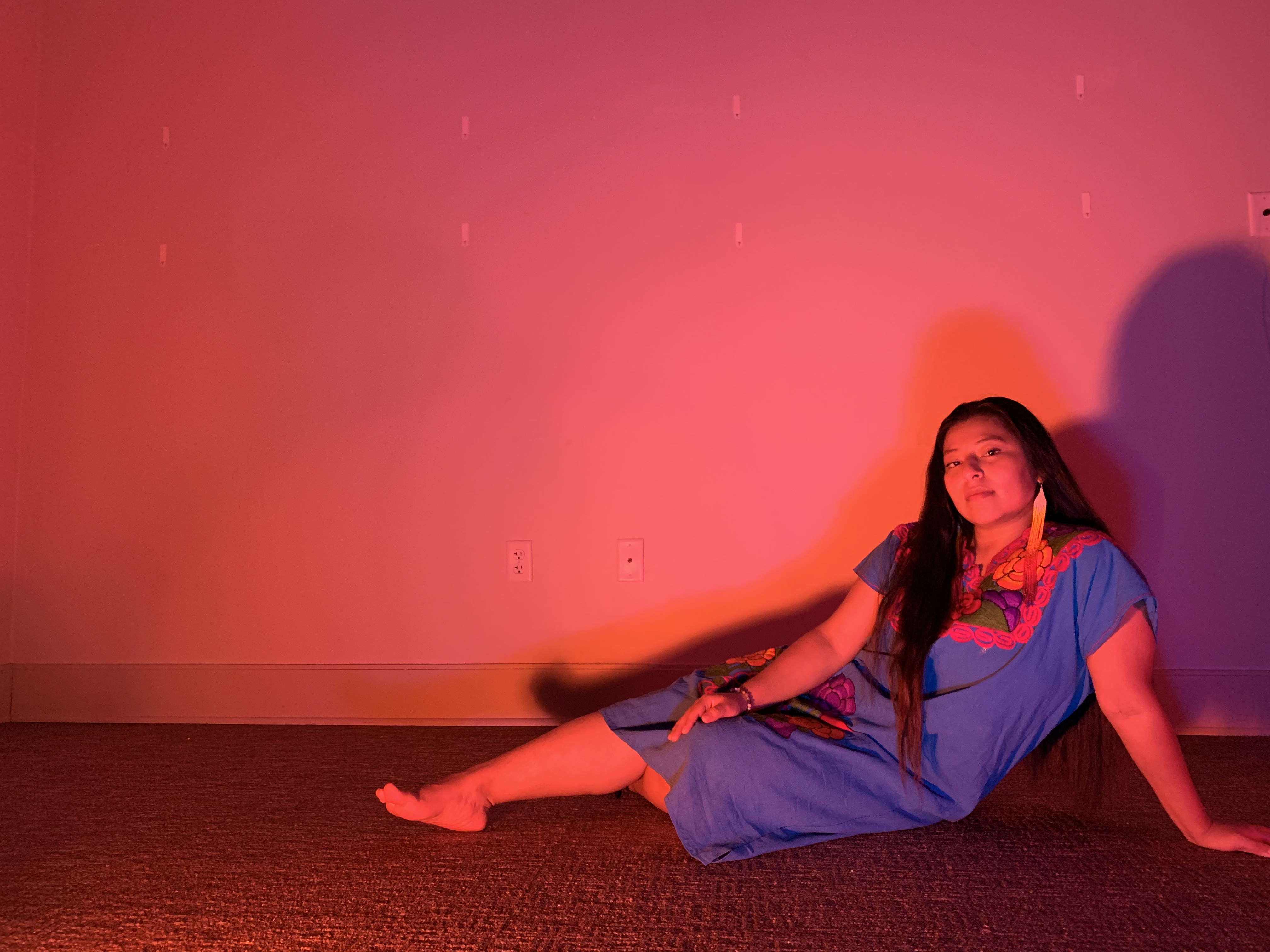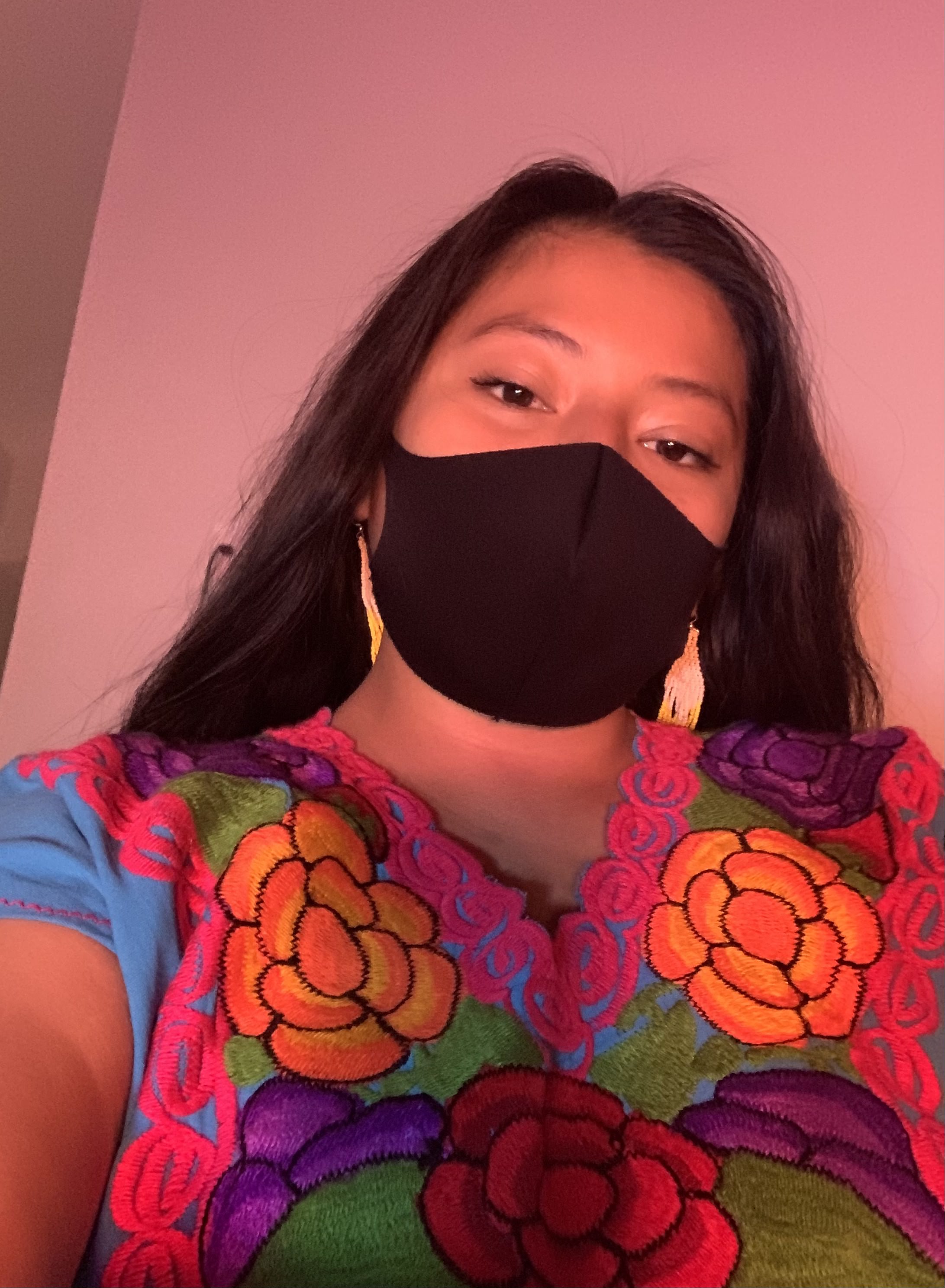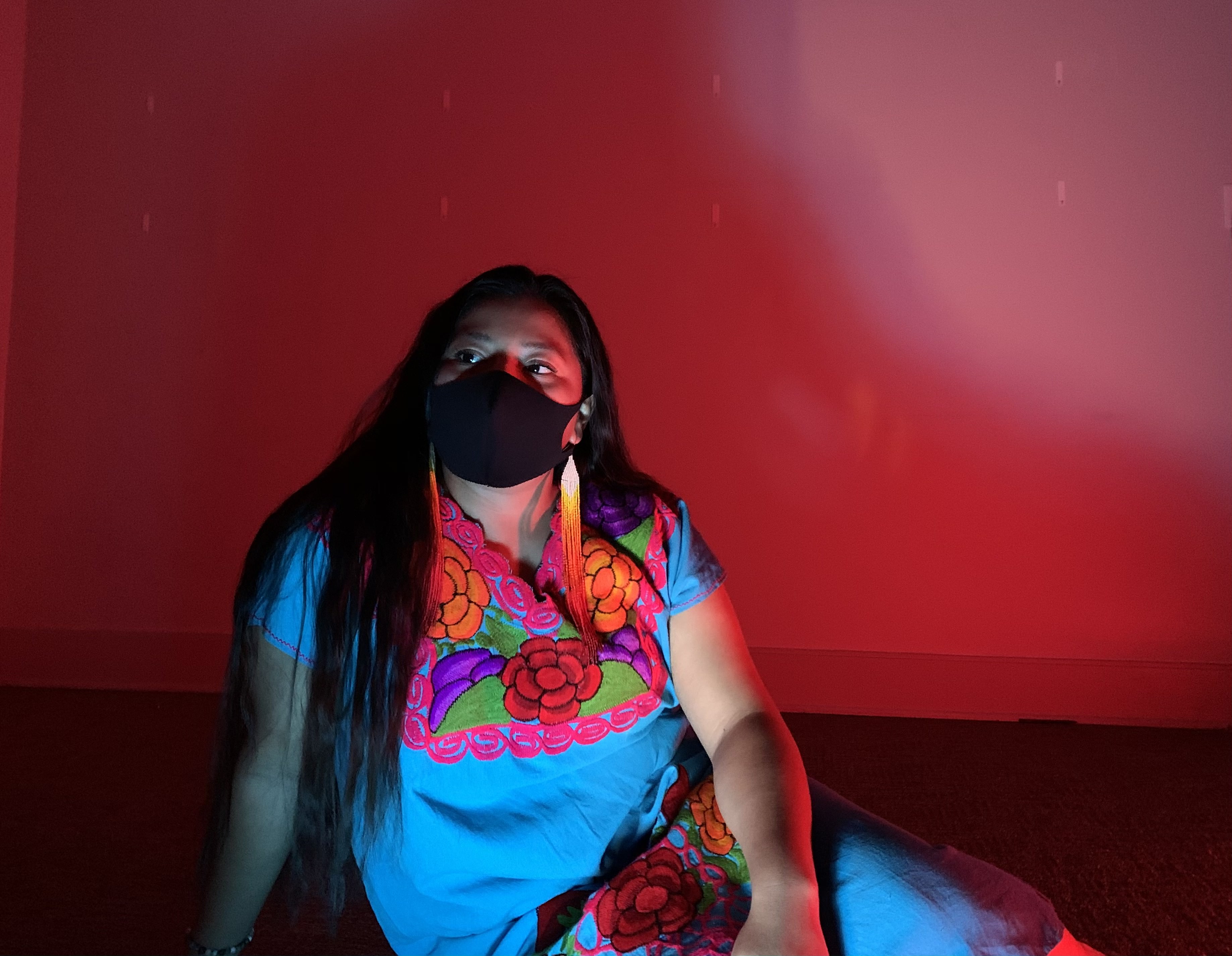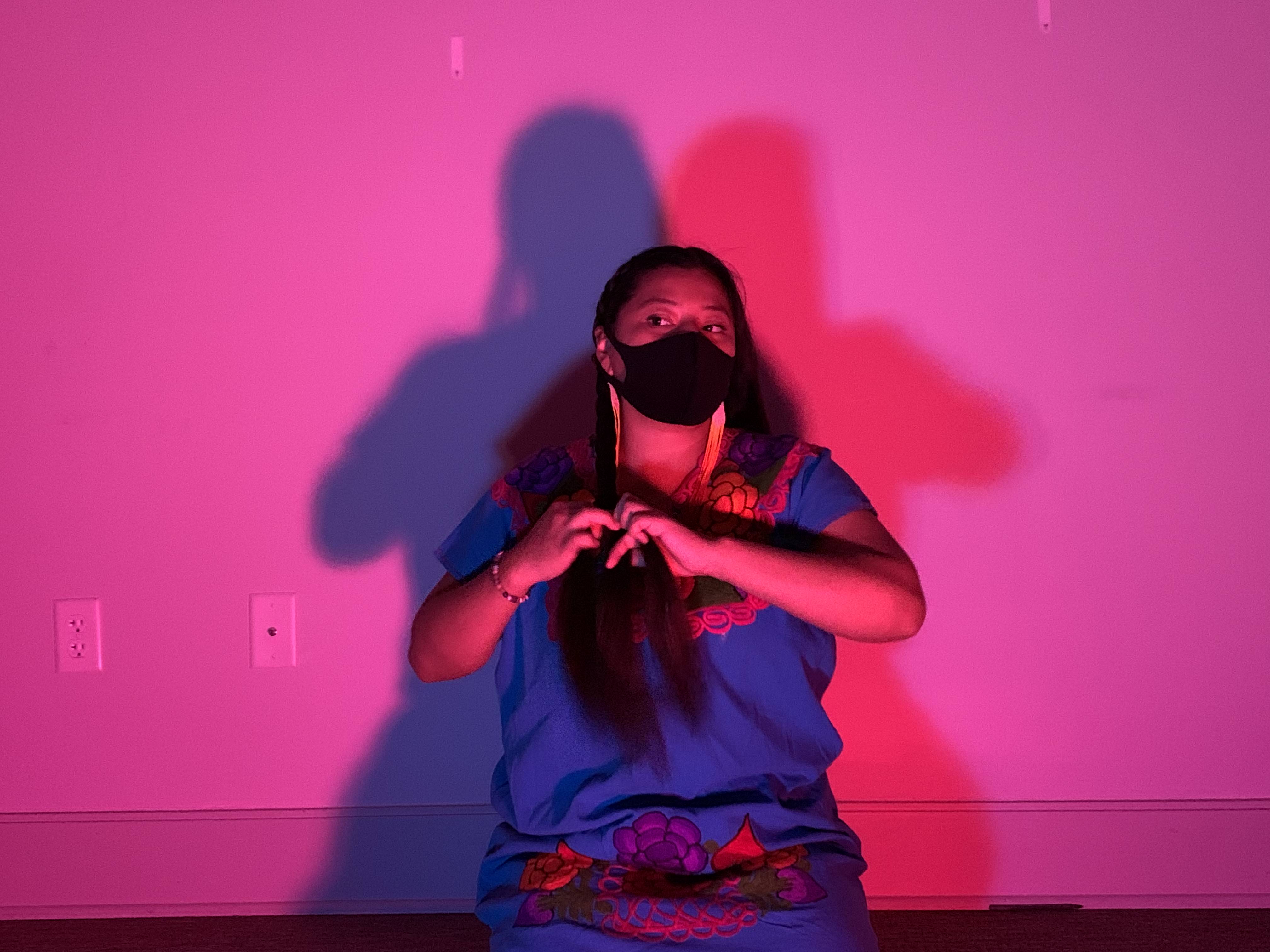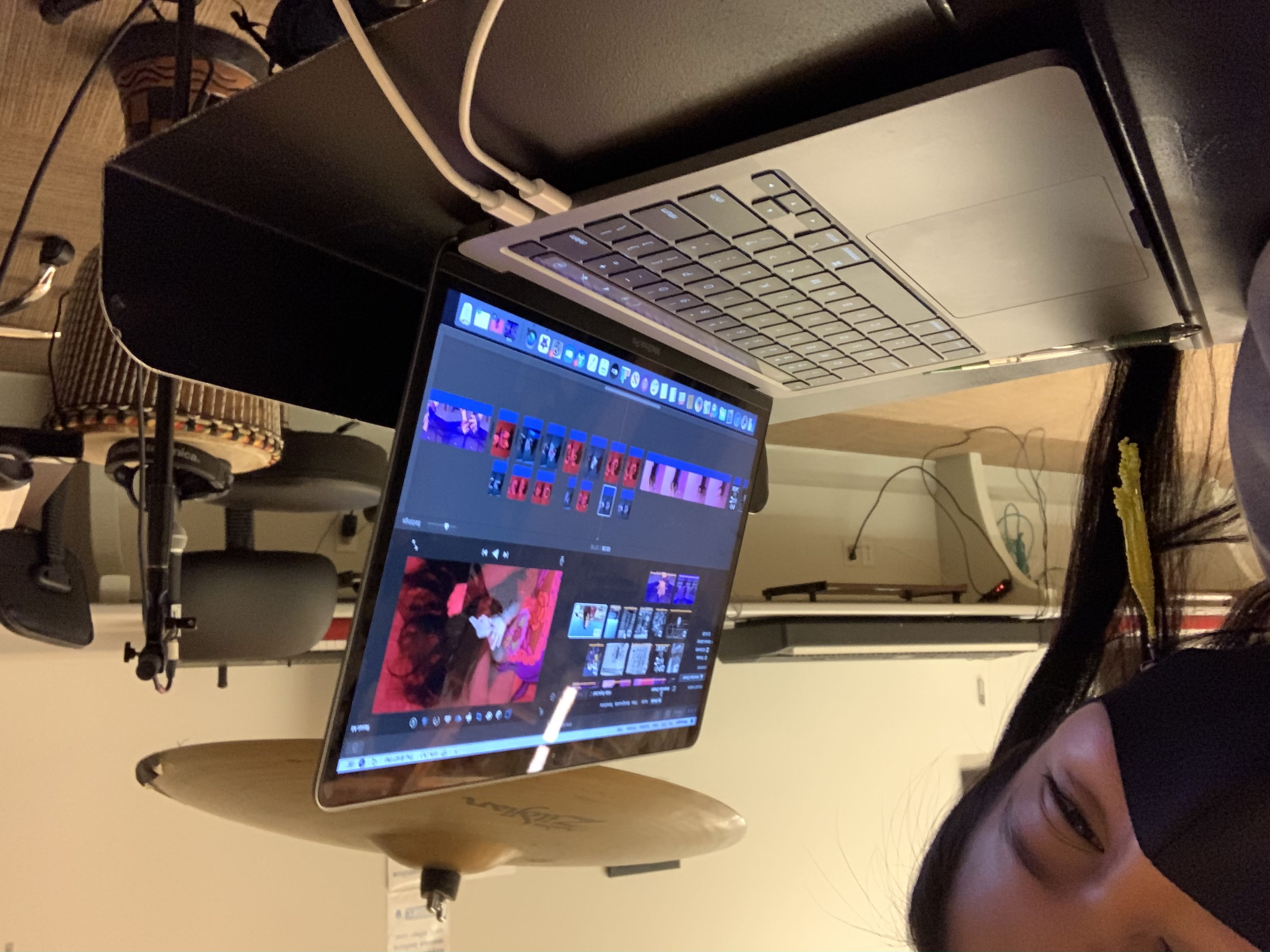 American Dream
By Katherine Bahena-Benitez
A spoken word piece dedicated to anyone of the Undocumented/Immigrant experience. A love letter to my parents, to my community, to Mi Gente. NOTE: * indicates repetition
Song:
American Dream Dream, Dream,
American Dream Dream, Dream,
American Dream Dream, Dream, Dream...
(Beat)
Mami and Papi are two lovers who carry the weight of all life on their backs *They are tired
*They are tired
They are exhausted.
And all their lives, they've been chasing this American Dream Narrative, a narrative prescribed as medication, only for those who can afford it, talk about health care,
I'd be wrong if I didn't take this moment to quickly mention:
*Free healthcare for all
*Free healthcare for all
Mami and Papi, walking on broken, shattered white glass,
Their feet covered in the blood of their own dreams, hopes and aspirations. All taken from them. Sacrifices they needed to make. They had no choice.
Do you know what it's like to live a life through the lens of fear? Do you? Do you?
Do you know what it's like to live a life through the lens of running?
Running for your life.
Mami and Papi were chased by ICE while they were crossing the border. Catching their breath for safety, they had no water to drink or food to eat. Fear in their eyes,
Especially when they realized, there are coyotes in darkness and not animals but people who hunt people.
*People who hunt people.
Mami and Papi ran away just on time that day, they slipped into the bushes, Branches up their necks,
Heavy breathing,
Hearts beating,
Silence.
They held each other as they searched for prayer in each other's eyes...
No one found them. (Beat)
The night forgave them and let them see another day.
They were lucky. They were blessed.
Others did not and do not have that same story. Who knows where the others are at. Do you know how much that hurts me? To know others die at the Border every day?
*Die every day at the Border
*Families
*Children
I'd be wrong if I didn't take this moment to quickly mention:
*Free our children in cages/ Free our children in cages/ ABOLISH ICE.
Escaping ICE was all on Mami's and Papi's mind, so when they finally made it into the big city of San Diego in California, they were relieved.
But that only lasted for so long, since immigration raids were heavy in the 90s.
They quickly moved to Los Angeles, and eventually gave birth to Vida in the city of Stockton. Strange cities,
Wild tall buildings,
Humans of different voices, Everything new to their eyes, Excitement in their bodies. But Mami and Papi no longer had an identity to hold onto.
(**silent echoes of the word: identity, identity, identity)
Lost in the momentum of the American Dream, they realized, Everything they once knew: *GONE
Everything they once found sanctuary in:
*GONE
Tongues twisted in murmurs of English and Spanish Tongues twined in broken promises Divided by the Rich and Poor, Borders in their mouths, Borders in OUR lips.
Mami and Papi now wondered in this new home of the English Language: Me puedes ayudar? Que dice ese letrero? Puede usted traducir para mi? Es que necesito ayuda, no hablo ingles, por favor, por favor...
*MAMI AND PAPI ONLY SPEAK SPANISH. DO YOU KNOW HOW BEAUTIFUL THAT IS??
Que hermosura es hablar español, que hermosura.
How beautiful that is.
How beautiful we are.
Spanish in our bodies.
Indigenous Nahult in our bones.
Everyone saying No to our existence, but we say *YES.
Growing up, listening to Mami and Papi,
I felt tears run down my heart, run down my chest.
This American Dream doesn't mean anything if it means sacrificing your whole life. This American Dream doesn't mean anything if it means letting go who you are.
Song: American Dream Dream, Dream,
American Dream Dream, Dream
Mami and Papi, aged now, sitting in their quiet home in Stockton. Their new found sanctuary. Their new found home. They watch the news.
You'd expect them to be sad and hurt, but they smile through it all. They laugh in the comfort of their new home.
*Fuck the American Dream.
Mami and Papi survived and continue to survive.
Resiliency in our spirits.
Relentless in our pursuit of joy.
This goes for all Black and Brown Immigrant People.
I realize, no matter where we go, we will always be here. These borders don't mean anything.
*These borders don't mean shit.
Mi Gente es la musica,
Traveling its roots of rhythm and song beyond La Frontera, coming in beds of Fruta and landing itself in the walls of home and onto mi gentes palmas curiosas.
Mi gente, como arte, creating masterpieces of comida deliciosa en casa like it 's nobody's business: chile verde, salsa, mole, chilaquiles, enchiladas, sopes y tortillas hechas a mano. Mi cultura, lleno de dulce,
Corazón sabor a mango.
We are everything in color, swimming in clouds of roses, Indigenous roots and sweet memories under warm storytelling sunsets.
We are people who exist beyond La Frontera.
*Beyond walls meant to separate us.
*Beyond walls meant to separate us.
*We are here and forever existing.
*We are here and forever existing.
Because without us, you wouldn't have the flavor of MUSIC:
Bachata, Salsa, Merengue, Jazz, Blues, Cumbias, and all the beautiful music that we bring into the vibration of our existence— we are something— our joy, our resiliency, our beauty, and we shine, and we shine, and we shine...
Of course our stories continue, but let us not forget our Power. An unforgettable existence.
Forever.
Para siempre.
Yo Ya No Rezo
Translation: I Don't Pray Anymore By Katherine Bahena-Benitez
A Spoken Word piece dedicated to my LGBTQIA+ community/family, who has ever been made to feel guilty for authentically embracing their sexuality. I see you, I love you.
I used to sit in Church con Mami,
Listening to La Lectura, hoping it would end before the hour.
An hour always seemed too long, too long... too long.
I would sit.
Sit quietly hoping the words I was so afraid of saying wouldn't leap out of my mouth and onto the echoing walls of La Iglesia for everyone to hear.
For a long time, I held onto a secret.
A secret of mine that lived in the back of my throat.
A secret that was so desperately rushing to meet  con Dios en el Cielo.
One day I had enough courage to confess to El Padre.
I took a seat and cried out, "me gustan las mujeres, I like women."
Tears streamed down my body.
Mi cuerpo, now a floating entity reaching los cielos.
I felt my heart fly to the trees as I released this secret of mine that was eating me up inside.
I was exposed... naked.
Quien soy? Who am I?
El Padre...
He told me to pray.
To pray, 10 Padre Nuestros, 10 Ave Marias, to forget about my sins and to seek forgiveness from God.
I didn't go back. I stopped praying away my "so-called sins" that day.
For I knew my Queerness didn't deserve to have prayer attached to it in that way.
For I knew I didn't have to pray to Los Dioses to make me "straight" anymore.
No more Padrenuestros. No more AveMarías.
No more guilt. For I was free.
With my soul held high, celebrating with my Queer, Trans, and Two Spirit Elders.
Because we are not a sin. I am not a sin.
Queer people are not a sin.
Somos las Mariposas de las Tierras, libres de ser felices.
Si Somos Gay, Y Que??
We don't need to pray ourselves away.
We are here and forever existing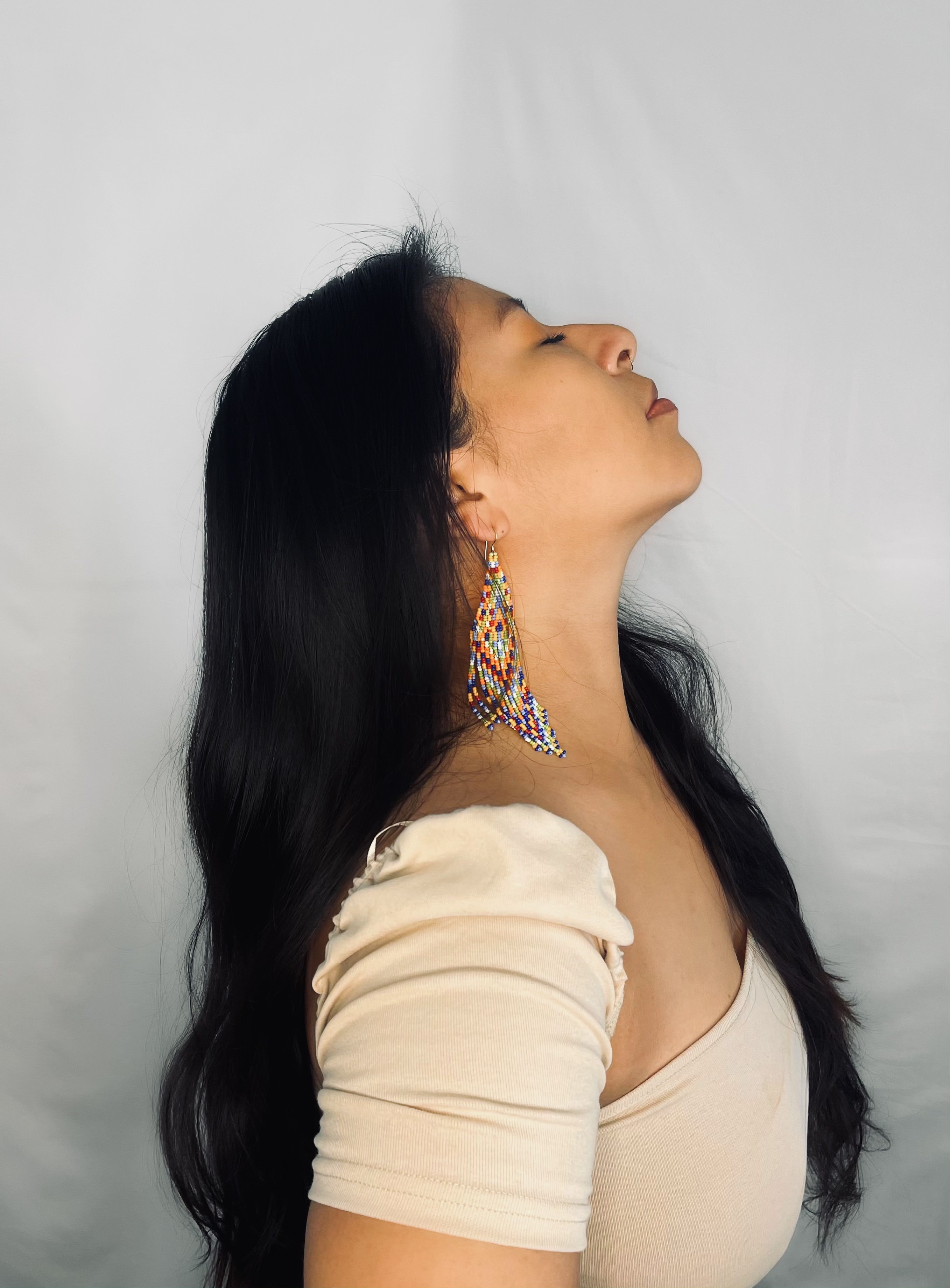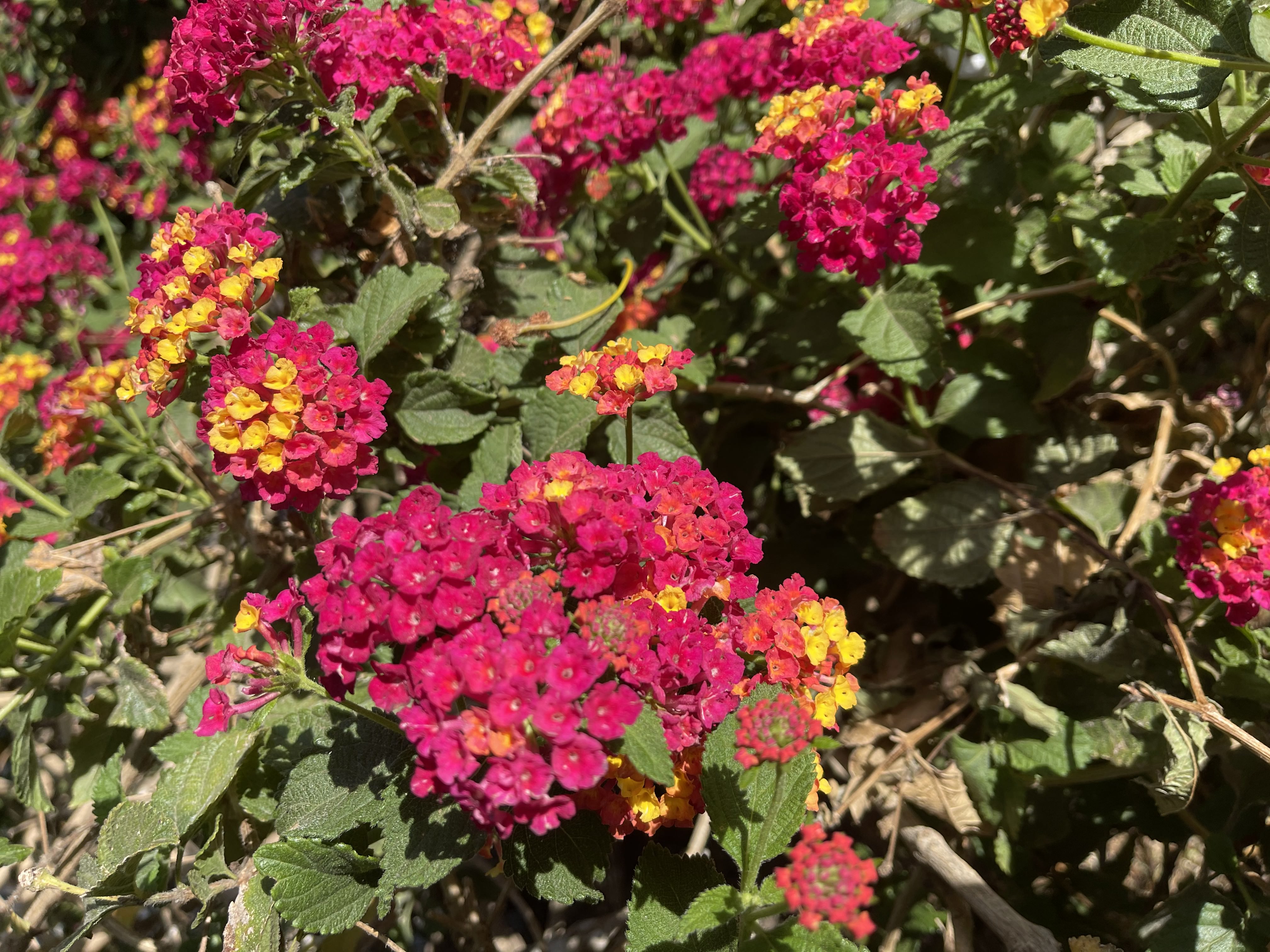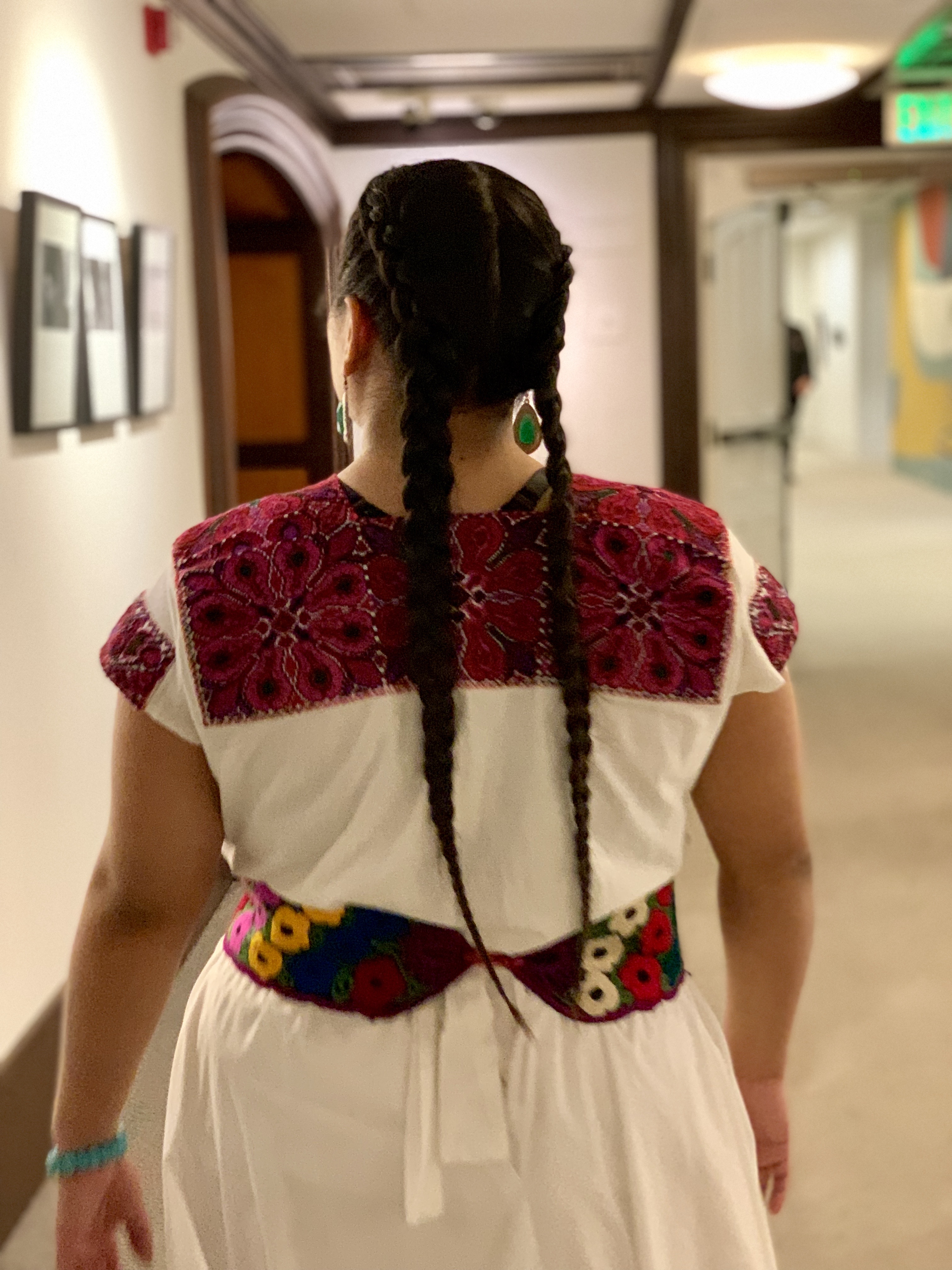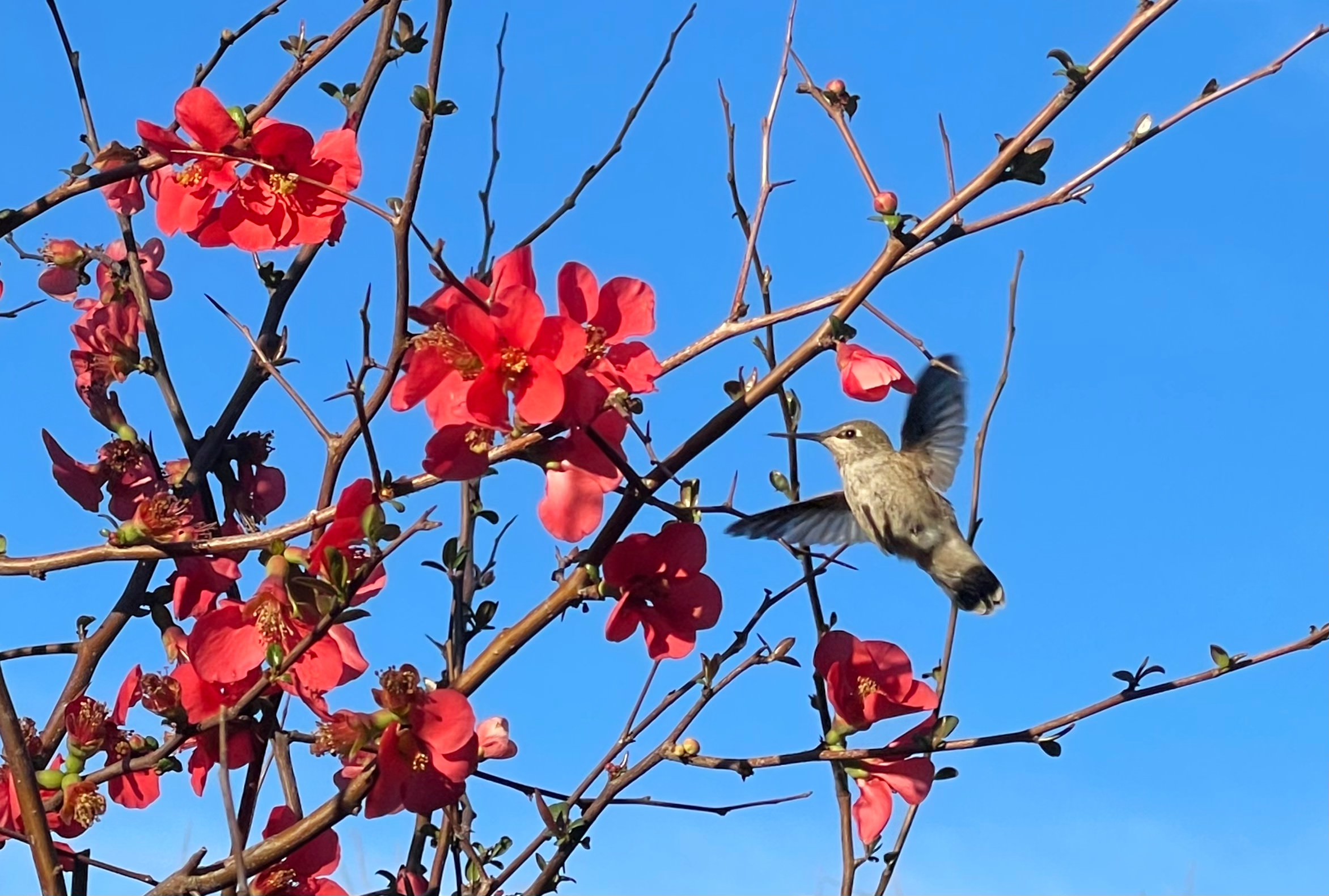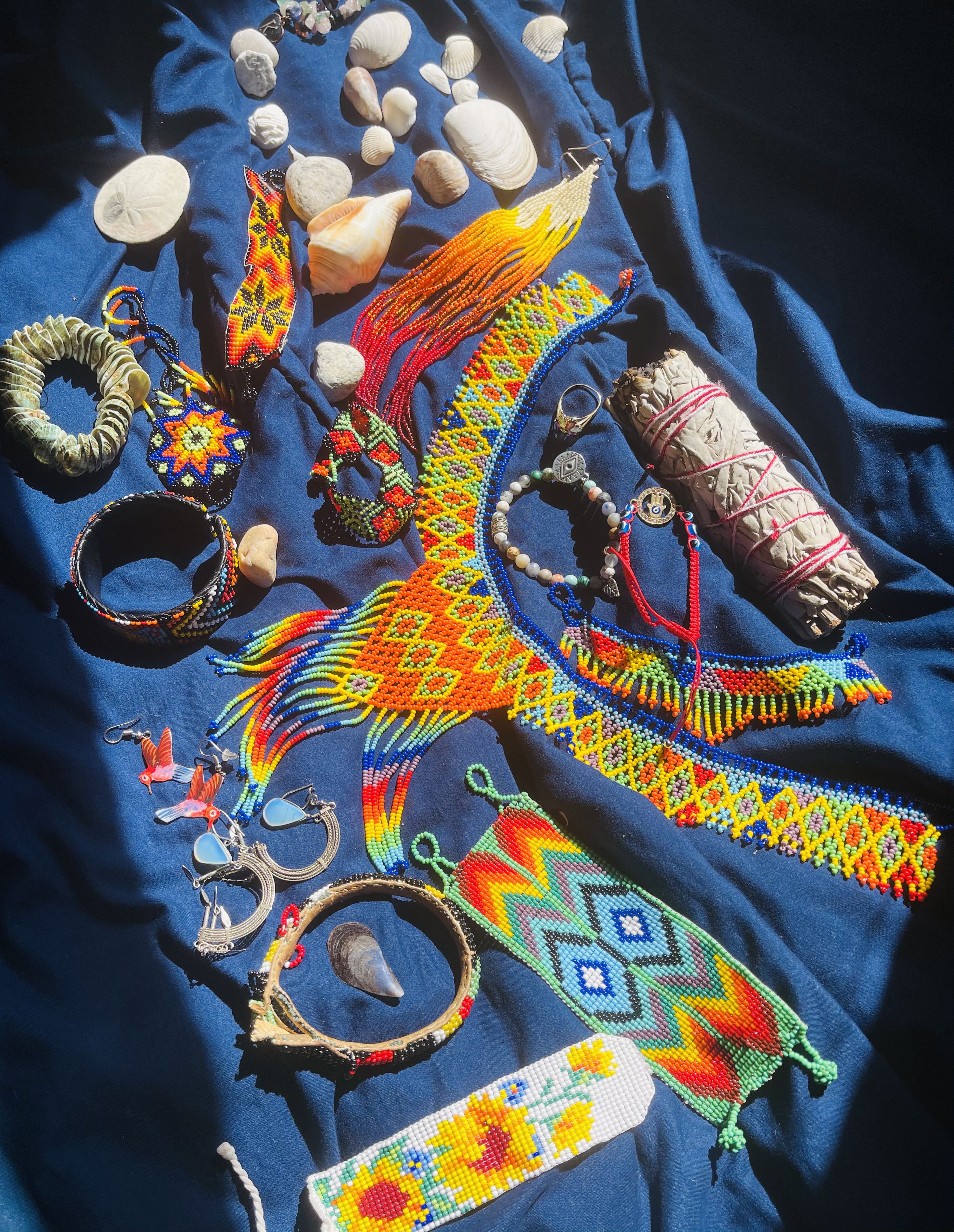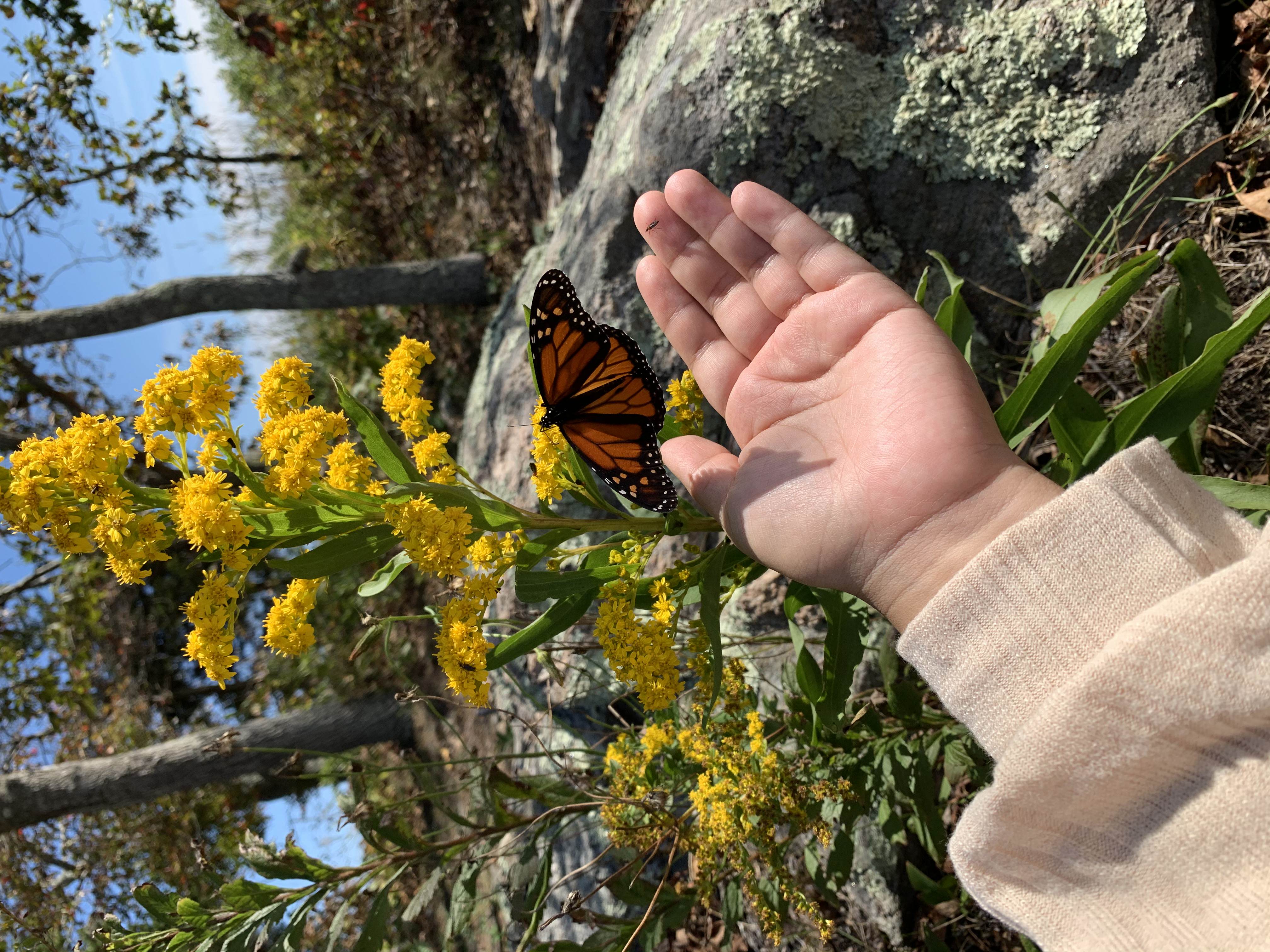 La Morena
By Katherine Bahena-Benitez 
A spoken word piece dedicated to all the Black and Brown femmes in the world. This is a love letter to our skin. In the midst of facing colorism, we still shine. Cheers to reclaiming our power, our truth, our beauty. My Black and Brown femmes, I see you, I hear you, I feel you. This one is for us, I celebrate you. 
Have you ever been called a prieta or prieto?
If you are unfamiliar with the Spanish language, you wouldn't know that this word carries a weight. A weight that often sinks far beneath your skin... so deep, it stays in the root of your being. 
This word. 
A word often used to rip me away from my mother's arms— my mother this land, Madre Tierra. This word, a word used to dehumanize brown people...
So I sink into the darkness of this earth, where I can hear the screams and smell the burnt skin of my hidden elders. 
Buried alive for speaking their truth through their skin. Shunned for being Brown.
This word.
I am this prieta to others. 
In between the lines of being accepted and not being truly acknowledged. 
In the middle of what's beautiful and what's not, 
In the subtext of others stare and quiet whispers, 
Mis tías, mis primas sangronas, 
Wonder, why am I so Brown? 
I wonder, what's so wrong with the color of my skin? 
I can hear in the distance the drumming, singing and dancing of my Ancestors Spirits.
Asking me to embrace our skin, I do, gladly. 
My skin, Piel Morena, 
Mi Morenita, Yo soy. 
Hermosa Morena, solamente para mi. 
A love story between myself and this Earth. 
So caress my Brown body in the muddy dirt dirt, for I am this Tierra. 
Everything in Brown, 
Everything in trees, 
Everything in clouds and earth itself… 
Don't you realize, the hummingbirds confuse me with their flowers? 
Confuse me with their sun? 
So I try to repeat,
I am this proud India. 
This Indigenous Mujer. 
Nothing is wrong with mi piel Morena. 
I refuse to be buried by my own self,
So stop calling me prieta.
About the Guild
The RISD Museum Guild is a group of undergraduate students from local colleges and universities who work toward representation, inclusion, and advocacy for student voices in the museum space. We typically plan and facilitate public programs that allow artists from local colleges to share their processes. During the pandemic, the RISD Museum Guild has had to adjust our modes of working collaboratively. Like you, we squished our faces into a shifting mosaic of Zoom rectangles, with members calling in from Providence, New Orleans, New Delhi, London, and more. Unravel: An Anti-Exhibition has grown out of this shared virtual space.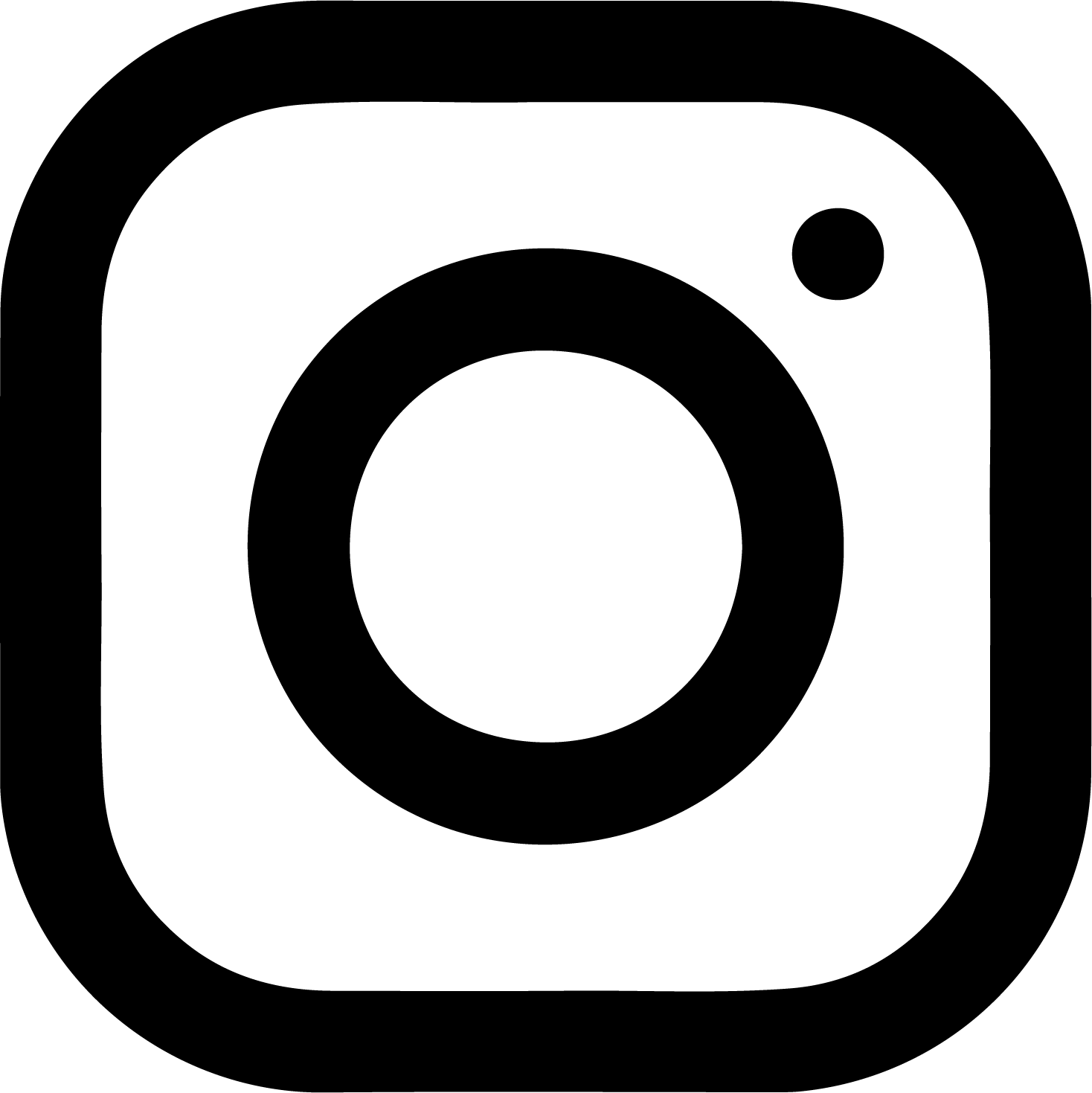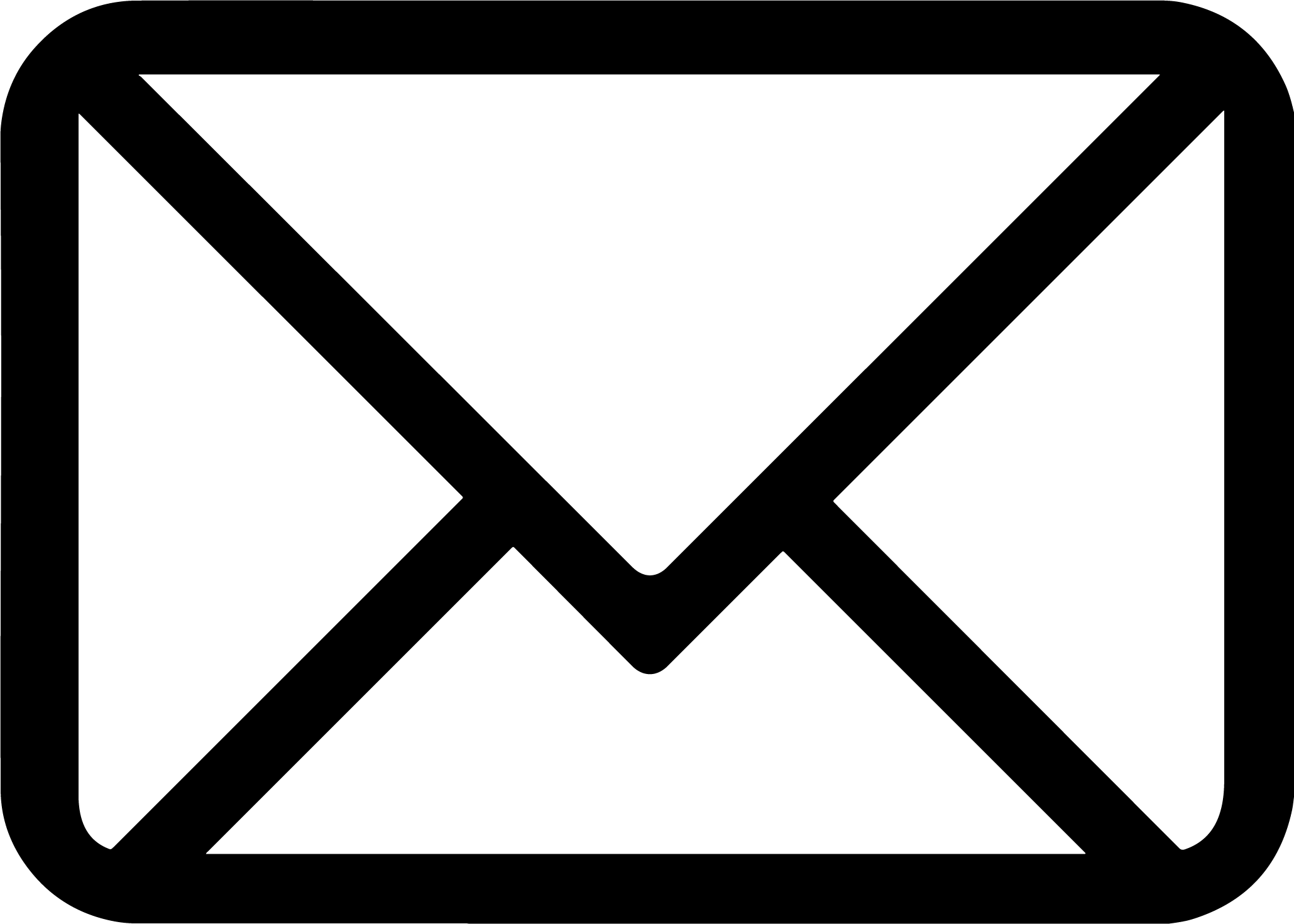 Image